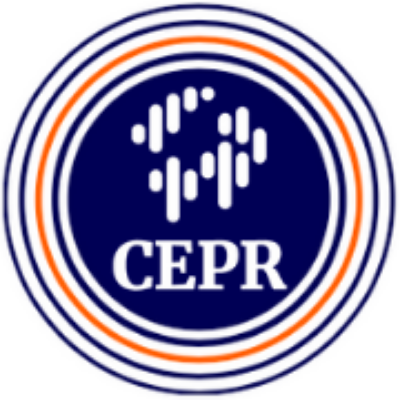 For Immediate Release
November, 23 2009, 02:33pm EDT
Contact:
Dan Beeton, 202-239-1460
US Group That Supported Overthrows of Democratically Elected Governments in Haiti and Venezuela Will Observe Elections in Honduras
International Republican Institute and National Democratic Institute Plan to Observe Elections Controlled by Honduran Military and Police
WASHINGTON
The
National Democratic Institute (NDI) and the International Republican
Institute (IRI), organizations that receive funding from the U.S. State
Department, are planning on sending delegations to observe the November
29 elections in Honduras, according to a statement issued by Republican
Senator Richard Lugar. The IRI is a group that has supported the ouster
of democratically elected presidents in Haiti and Venezuela in recent
years. Both groups are apparently planning to assist with observation of the elections,
despite the fact that the electoral process will be effectively
controlled by thousands of military troops and police officers - the
same forces who have committed innumerable human rights violations,
including killings, rapes, beatings and thousands of detentions, since
the June 28 coup d'etat.
"I am
surprised to see NDI joining the International Republican Institute in
its efforts to legitimize another coup," Center for Economic and Policy
Research Co-Director Mark Weisbrot said. "NDI has generally been less willing to support coups and anti-democratic regimes than has its Republican counterpart."
Weisbrot noted that NDI steered clear of IRI's involvement in the
ouster of democratically elected President Jean-Bertrand Aristide in
2004, which became the subject of controversy following a major 2006 investigative report in the New York Times. When IRI publicly applauded the 2002 coup d'etat against Venezuelan President Hugo Chavez in a press release, the NDI remained silent. The National Endowment for Democracy (NED) - the primary funder of both IRI and NDI - expressed its disagreement with IRI for voicing its support for an "unconstitutional" action.
NDI's plans to observe the elections have been surprising because
Democratic leaders in Congress, including Senator John Kerry and
Representative Howard Berman, have repeatedly expressed their opposition to the coup, and other congressional Democrats have urged President Obama not to recognize elections held under the coup regime.
Richard Trumka, President of the AFL-CIO, has written
that ongoing human rights abuses under the coup regime, including
continued repression of trade unionists, makes it impossible to hold
free and fair elections. Trumka called on the U.S. government to oppose
national elections in Honduras unless President Zelaya is reinstated,
in a letter to Secretary of State Hillary Clinton this month.
An editorial in a leading Honduran newspaper, El Tiempo,
on Friday noted the electoral process will be controlled by the coup
regime: "12,000 troops, 14,000 police and 5,000 reservists are fully in
direct control of the polling," it notes, opining that free and fair
elections are impossible due to the current, ongoing human rights
abuses. "Until now, the atmosphere is totally contrary to a democratic
electoral process, and what prevails is a climate of political
oppression," the editorial states.
"The IRI has become notorious throughout Latin America for its
sometimes rogue actions that have threatened to seriously damage
U.S.-Latin American relations," Weisbrot said. "NDI would do well to
exercise caution in following IRI's lead on Honduras."
Weisbrot noted that in addition to its support for the coups in Haiti and Venezuela, IRI organized a conference
in Brazil in 2005 to promote political reforms that would undermine the
Workers' Party - the political party of President Lula da Silva.
When the creation of the NED, IRI, and NDI was first being publicly
discussed, in 1983, the Washington Post reported: "The CIA used to fund
covertly much of what the endowment plan envisions, such as the
publication of books and articles 'consistent' with democratic ideals.
But many of these were halted in 1967 following public disclosure of
the CIA's activities."
The Center for Economic and Policy Research (CEPR) was established in 1999 to promote democratic debate on the most important economic and social issues that affect people's lives. In order for citizens to effectively exercise their voices in a democracy, they should be informed about the problems and choices that they face. CEPR is committed to presenting issues in an accurate and understandable manner, so that the public is better prepared to choose among the various policy options.
(202) 293-5380
LATEST NEWS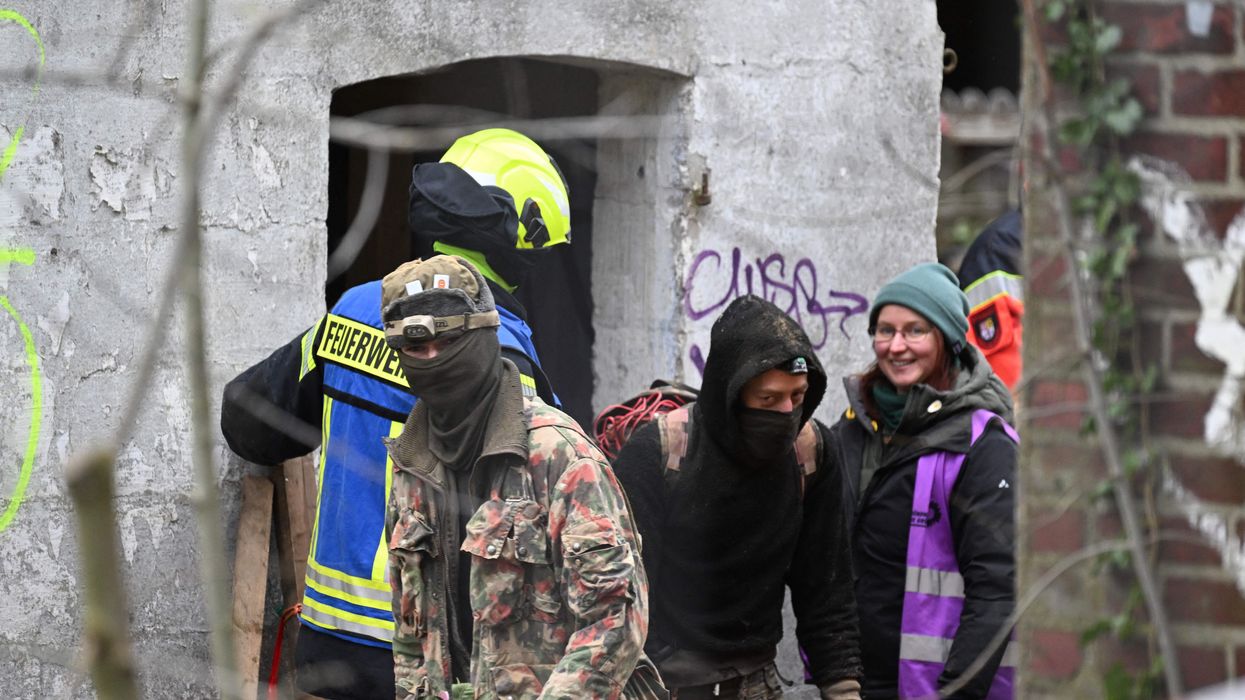 "The most affected people are clear, the science is clear, we need to keep the carbon in the ground," said Greta Thunberg at the protest.
The way was cleared for the complete demolition of the German village of Lützerath and the expansion of a coal mine on Monday after the last two anti-coal campaigners taking part in a dayslong standoff with authorities left the protest site.
The two activists—identified in media reports by their nicknames, "Pinky" and "Brain"—spent several days in a tunnel they'd dug themselves as thousands of people rallied in the rain over the weekend and hundreds occupied the village, which has been depopulated over the last decade following a constitutional court ruling in favor of expanding a nearby coal mine owned by energy firm RWE.
As Pinky and Brain left the 13-foot deep tunnel, which police in recent days have warned could collapse on them contrary to assessments by experts, other campaigners chained themselves to a digger and suspended themselves from a bridge to block access to Lützerath, but those demonstrations were also halted after several hours.
Protesters and their supporters have condemned the actions of law enforcement authorities in the past week as police have violently removed people from the site, including an encampment where about 100 campaigners have lived for more than two years to protest the expansion of RWE's Garzweiler coal mine.
The vast majority of protesters were peaceful during the occupation. German Interior Minister Nancy Fraeser said Monday that claims of police violence would be investigated while also threatening demonstrators with prosecution if they were found to have attacked officers.
"If the allegations are confirmed then there must be consequences," said Fraeser.
Fridays for Future leader Greta Thunberg joined the demonstrators last week, condemning the government deal with RWE that allowed the destruction of Lützerath as "shameful" before she was also forcibly removed from the site on Sunday.
"Germany is really embarrassing itself right now," Thunberg said Saturday of the plan to move forward with the demolition of the village, as thousands of people joined the demonstration. "I think it's absolutely absurd that this is happening the year 2023. The most affected people are clear, the science is clear, we need to keep the carbon in the ground."
"When governments and corporations are acting like this, are actively destroying the environment, putting countless of people at risk, the people step up," she added.
\u201c"Germany is really embarrassing itself right now."\n\n@GretaThunberg has joined climate activists in Germany who are resisting the demolition of the Luetzerath village for a coal mine expansion.\u201d

— DW News (@DW News) 1673690687
Campaigners have warned that the expansion of the Garzweiler coal mine will make it impossible for Germany to meet its obligation to reduce carbon emissions and have condemned the government, including the Green Party, for its agreement with RWE. Under the deal, the deadline for coal extraction in Germany was set at 2030.
RWE's mine currently produces 25 million tonnes of lignite, also known as brown coal, per year.
Extinction Rebellion demonstrators in the Netherlands said last week that the protest in the village "is not so much about preserving Lützerath itself."
"It symbolizes resistance to everything that has to make way for fossil energy while humanity is already on the edge of the abyss due to CO2 emissions," said the group.

News
The letter, spearheaded by a group of climate leaders including Vanessa Nakate and Greta Thunberg, demands that oil giants stop sabotaging the "clean energy transition we all so urgently need."
A group of climate leaders from across the globe issued a "cease and desist notice" on Monday directed at fossil fuel CEOs attending this week's World Economic Forum, which environmentalists warn will likely be used by oil and gas interests as another PR opportunity for their planet-wrecking business.

The open letter—penned by Vanessa Nakate of Uganda, Greta Thunberg of Sweden, Helena Gualinga of Ecuador, and Luisa Neubauer of Germany—demands that fossil fuel companies "immediately stop opening any new oil, gas, or coal extraction sites, and stop blocking the clean energy transition we all so urgently need."
At present, the fossil fuel industry is doing the opposite, ramping up oil and gas extraction plans even as scientists call for a rapid phase-out to prevent more catastrophic warming.

The letter, which has been signed by more than 693,000 people as of this writing, continues:
We know that Big Oil:

KNEW for decades that fossil fuels cause catastrophic climate change.
MISLED the public about climate science and risks.
DECEIVED politicians with disinformation sowing doubt and causing delay.

You must end these activities as they are in direct violation of our human right to a clean, healthy, and sustainable environment, your duties of care, as well as the rights of Indigenous people.
"If you fail to act immediately, be advised that citizens around the world will consider taking any and all legal action to hold you accountable. And we will keep protesting in the streets in huge numbers," concludes the letter.
\u201cI (and many others!) just signed this "cease and desist" letter to fossil fuel CEOs from @GretaThunberg, @vanessa_vash, @SumakHelena & @Luisamneubauer. It demands an end to the fossil fuel projects that are destroying our \ud83c\udf0e. Join us! @Davos @wef #wef23 https://t.co/z0T1nAZ3Lu\u201d

— Fanny Petitbon (@Fanny Petitbon) 1673861100
Chevron CEO Mike Wirth and BP chief executive Bernard Looney will be among the Wall Street executives and other corporate elites gathered in Davos, Switzerland for this week's forum, an overview of which acknowledges that the climate crisis is "spiraling out of control"—though it doesn't specify that the oil and gas industry is primarily responsible.
The presence of fossil fuel giants in Davos spurred local protests over the weekend, with demonstrators accusing the industry of "hijacking the climate debate."

Speaking to journalists last week, Nakate said that "it's not hard to be cynical about the prospects for climate justice after spending a week there."
"Oil and gas CEOs are invited into the forum to greenwash their businesses," she said.
News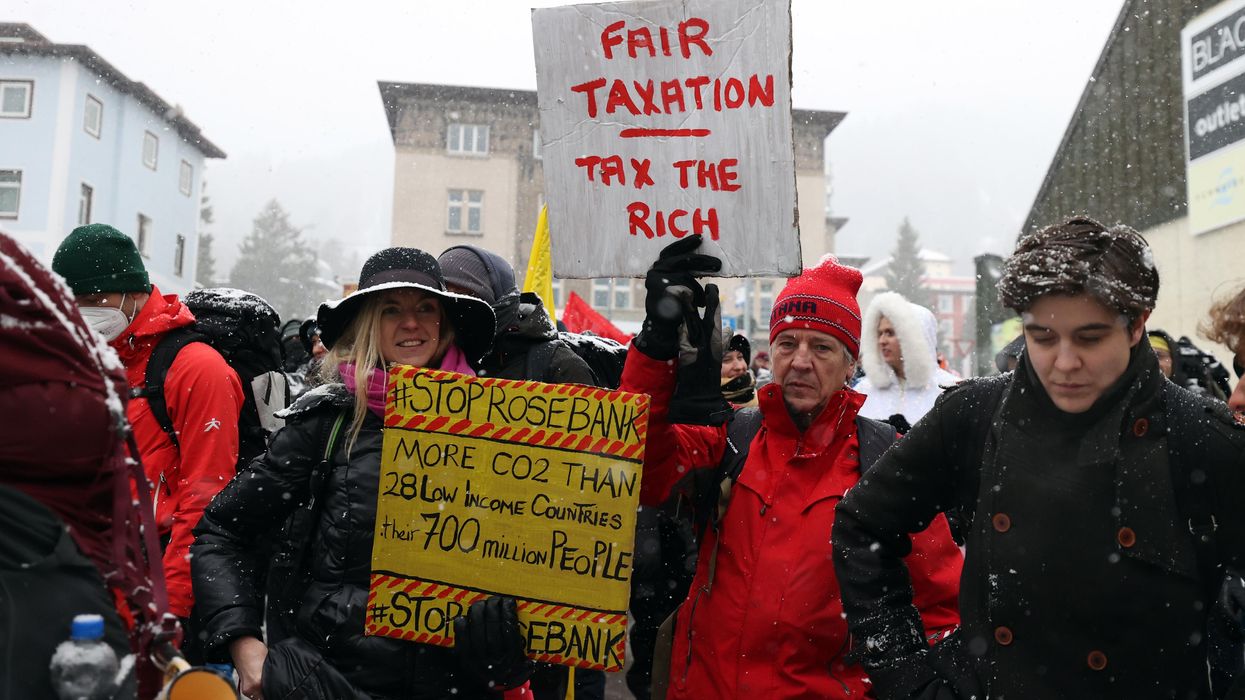 Billionaires have seen their wealth skyrocket over the past two years, adding roughly $2.7 billion per day to their fortunes while ordinary people struggle to afford basic necessities.
As the world's corporate and political elite convened in Davos, Switzerland for the first winter World Economic Forum in three years, an analysis published Monday by Oxfam International found that the global rich have captured nearly two-thirds of all wealth generated since 2020—a period marked by a devastating pandemic, worsening costs of living crises, and continued fallout from the climate emergency.
In a new report titled Survival of the Richest, Oxfam shows that the top 1% worldwide grabbed $26 trillion of the $42 trillion in new wealth created, close to twice as much as the bottom 99% of the global population.
Billionaires, in particular, have seen their wealth explode since 2020, adding around $1.7 million to their net worth for every $1 in wealth gained by a person in the bottom 90% of the global income distribution. According to Oxfam, billionaires' fortunes have grown by an average of $2.7 billion per day since 2020.
Meanwhile, nearly 2 billion workers across the globe likely saw inflation rise at a faster pace than their wages, resulting in a real pay cut that has increased poverty, hunger, and other hardships.
"While ordinary people are making daily sacrifices on essentials like food, the super-rich have outdone even their wildest dreams," said Gabriela Bucher, executive director of Oxfam International. "Just two years in, this decade is shaping up to be the best yet for billionaires—a roaring '20s boom for the world's richest."
Oxfam's report also spotlights how corporations have taken advantage of crises such as pandemic-induced supply chain woes and Russia's war on Ukraine to drive up prices for consumers around the world, making it more difficult for billions of people to afford basic necessities.
The analysis finds that at least 95 food and energy corporations more than doubled their profits in 2022, bringing in $306 billion in windfall profits and dishing out 84% of it to their shareholders.
"The Walton dynasty, which owns half of Walmart, received $8.5 billion over the last year," Oxfam notes. "Indian billionaire Gautam Adani, owner of major energy corporations, has seen this wealth soar by $42 billion (46%) in 2022 alone. Excess corporate profits have driven at least half of inflation in Australia, the U.S., and the U.K."
"Forty years of tax cuts for the super-rich have shown that a rising tide doesn't lift all ships—just the superyachts."
To combat skyrocketing inequality produced by excess corporate profits and the disproportionate wealth gains of the ultra-rich—who also contribute far more to the climate crisis than the rest of humanity—Oxfam argues that governments around the world should institute "a systemic and wide-ranging increase in taxation" targeting billionaires who often pay astonishingly low tax rates.
The new report cites the example of Tesla CEO Elon Musk, who—according to Internal Revenue Service documents obtained by ProPublica—paid a true tax rate of just over 3% between 2014 and 2018.
By comparison, Oxfam observes, "Aber Christine, a flour vendor in Uganda, makes $80 a month and pays a tax rate of 40%."
The aid group's report makes clear that Musk is hardly alone among billionaires in reaping massive wealth gains—much of it unrealized stock appreciation—while paying little tax.
"Every billionaire is a policy failure," the report says. "The very existence of booming billionaires and record profits, while most people face austerity, rising poverty, and a cost-of-living crisis, is evidence of an economic system that fails to deliver for humanity. For too long, governments, international financial institutions, and elites have misled the world with a fictional story about trickle-down economics, in which low tax and high gains for a few would ultimately benefit us all. It is a story without any basis in truth."
It's unclear whether the Davos summit—dominated by individuals and corporations committed to preserving and growing their wealth—will feature discussion of anything close to the tax policy that Oxfam recommends. Specifically, the group calls on policymakers to "permanently increase taxes on the richest 1%... to a minimum of 60% of their income from both labor and capital, with higher rates for multi-millionaires and billionaires."
Oxfam also urges governments to "tax the wealth of the richest 1% at rates high enough to significantly reduce the numbers and wealth of the richest people, and redistribute these resources. This includes implementing inheritance, property, and land taxes, as well as net wealth taxes."

Taxation is not mentioned in an overview of the World Economic Forum's central topics.
In a statement, Bucher said that "taxing the super-rich and big corporations is the door out of today's overlapping crises."
"It's time we demolish the convenient myth that tax cuts for the richest result in their wealth somehow 'trickling down' to everyone else," said Bucher. "Forty years of tax cuts for the super-rich have shown that a rising tide doesn't lift all ships—just the superyachts."
News
SUPPORT OUR WORK.
We are independent, non-profit, advertising-free and 100%
reader supported.