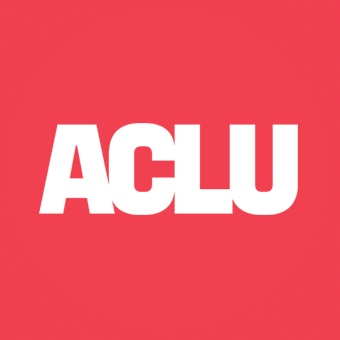 Supreme Court Vacates Decision Giving President Indefinite Detention Power In Al-Marri Case
WASHINGTON
The
U.S. Supreme Court today vacated a lower court decision giving the
president the extraordinary power to seize and indefinitely detain U.S.
citizens or residents without charge or trial. The case was brought by
the American Civil Liberties Union on behalf of Ali Saleh Kahlah
al-Marri, who, after being held for almost six years in military
detention, was indicted last week in federal court and charged with two
counts of material support for terrorism.
In July 2008, the full U.S. Court of
Appeals for the Fourth Circuit ruled in a fractured decision that the
president had legal authority to imprison al-Marri indefinitely without
charge. As one judge noted in dissent, however, to accept the
government's claim of extraordinary detention power would have
"disastrous consequences for the Constitution-and the country." The
Supreme Court vacated that decision and dismissed the case as moot.
The following can be attributed to
Jonathan Hafetz, staff attorney with the ACLU National Security Project
and lead counsel in al-Marri's case:
"While we would have preferred a
Supreme Court ruling that U.S. citizens and lawful residents detained
in the U.S. cannot be held in military custody as 'enemy combatants'
without charges or trial, the Supreme Court nonetheless took an
important step today by vacating a lower court decision that had upheld
the Bush administration's authority to designate al-Marri as an 'enemy
combatant.' Congress never granted the president that authority and the
Constitution does not permit it. We trust that the Obama administration
will not repeat the abuses of the Bush administration having now chosen
to prosecute Mr. al-Marri in federal court rather than defend the Bush
administration's actions in this case."
The American Civil Liberties Union was founded in 1920 and is our nation's guardian of liberty. The ACLU works in the courts, legislatures and communities to defend and preserve the individual rights and liberties guaranteed to all people in this country by the Constitution and laws of the United States.
(212) 549-2666
LATEST NEWS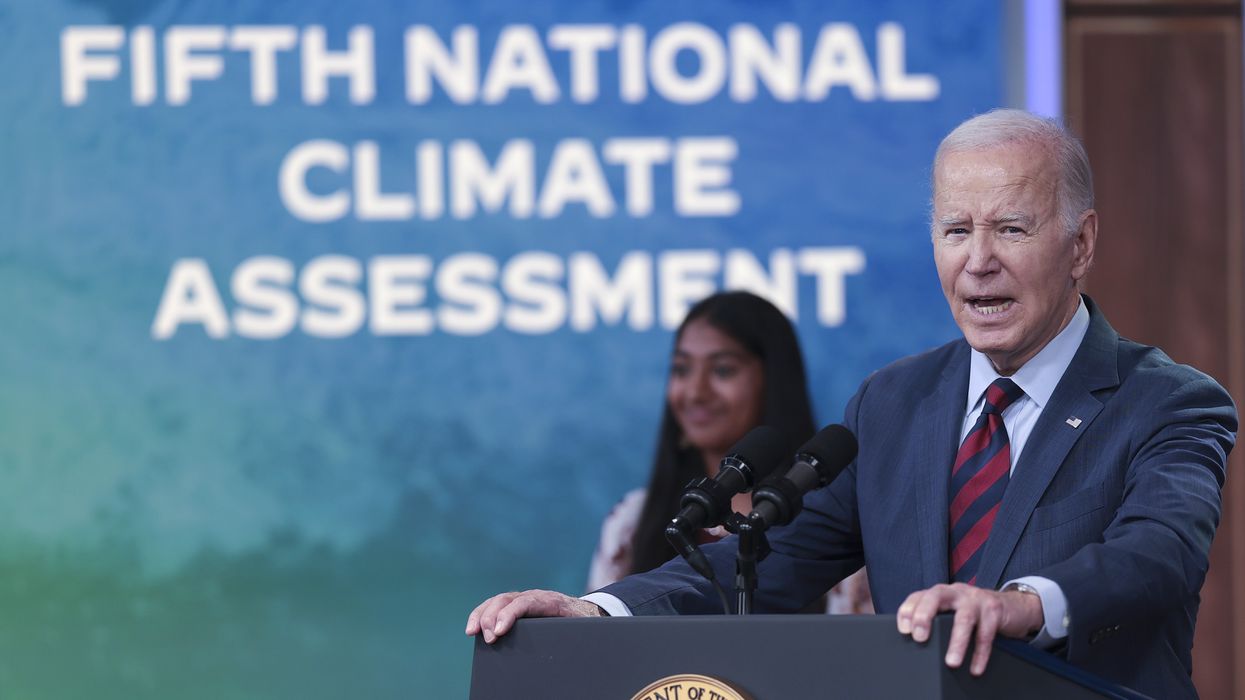 "The alarm clock on the climate crisis has been blaring for years, and today's assessment makes clear our leaders can no longer continue to hit the snooze button," said one campaigner.
A Biden administration report released Tuesday—the same day as a pair of international analyses—details how "the effects of human-caused climate change are already far-reaching and worsening across every region" and "without deeper cuts in global net greenhouse gas emissions and accelerated adaptation efforts, severe climate risks to the United States will continue to grow."
Green groups such as Sierra Clubsaid that the congressionally mandated Fifth National Climate Assessment (NCA5) shows not only the "massive scope" of the threat, but also the "dire consequences of inaction," and urged U.S. President Joe Biden to do far more, particularly going into the United Nations Climate Change Conference (COP28) in Dubai, United Arab Emirates this month.
"The alarm clock on the climate crisis has been blaring for years, and today's assessment makes clear our leaders can no longer continue to hit the snooze button," declared Sierra Club executive director Ben Jealous. "This should serve as a massive wake-up call for all who remain willfully ignorant of the impacts of this looming disaster—especially those in the halls of power who appear eager to turn a blind eye to the evidence before them."
"The assessment shows that this crisis threatens us all, will continue to cost us billions of dollars a year, and confirms that the degree to which this looming catastrophe might worsen remains entirely in human hands," he noted. "The United States must lead by example, and COP28 can be the stage upon which we show the world that we take this threat seriously and will act boldly."
"The U.S. must end our reliance on fossil fuels and transform our economy quickly and equitably to run on 100% pollution-free, clean energy."
Dr. Kristina Dahl, a principal climate scientist at the Union of Concerned Scientists (UCS) and one of the over 750 contributors to NCA5, called the assessment proof "that the changes we're living through are unprecedented in human history."
Annual U.S. greenhouse gas emissions peaked in 2007 and actually fell 12% between 2005 and 2019, largely due to changes in the energy industry, NCA5 notes. In fact, since 2017, "the transportation sector has overtaken electricity generation as the largest emitter," underscoring the need for shifting to electric vehicles and improving public transit systems.
The assessment states that "while U.S. greenhouse gas emissions are falling, the current rate of decline is not sufficient to meet national and international climate commitments and goals," including the 2015 Paris agreement, which aims to limit global temperature rise this century to 1.5°C—a target the global community is not currently on track to hit.
"During the past half-century, the United States has warmed faster than the planet as a whole," Dahl pointed out. "Our nation is also enduring billion-dollar climate and weather disasters every three weeks, on average, with total costs averaging nearly $120 billion annually since 2018."
The report highlights that "harmful impacts from more frequent and severe extremes are increasing across the country—including increases in heat-related illnesses and death, costlier storm damages, longer droughts that reduce agricultural productivity and strain water systems, and larger, more severe wildfires that threaten homes and degrade air quality."
Although, as Biden acknowledged in a Tuesday speech, "this assessment shows us in clear scientific terms that climate change is impacting all regions," the report also states that "some communities are at higher risk of negative impacts from climate change due to social and economic inequities caused by ongoing systemic discrimination, exclusion, and under- or disinvestment."
Dahl declared that "we must swiftly reduce heat-trapping emissions and enact transformational climate adaptation policies in every region of the country to limit the stampede of devastating events and the toll each one takes on our lives and the economy. While the United States has made progress on both fronts in recent years, policymaker efforts to reduce global warming emissions and help people prepare for the mounting risks remain woefully insufficient and incremental."
Her UCS colleague, policy director and economist Rachel Cleetus, said that "while policies like the Inflation Reduction Act are a significant down payment, such an endeavor requires federal and states' policymakers to incorporate climate action into all major policy initiatives across all sectors going forward."
"Accelerating the ramp-up of renewable energy, energy storage, and energy efficiency, while electrifying as much energy use as possible, are the best ways to cut heat-trapping emissions and deliver tremendous economic and public health benefits," Cleetus continued. "Communities also need solutions to cope with heatwaves, storms, droughts, wildfires, sea-level rise, and other growing climate change impacts. Policymakers must ensure global warming solutions are implemented in an equitable and just way."
Earthjustice vice president of litigation for climate and energy Jill Tauber similarly stressed Tuesday that "swift and strong climate action that is centered in justice is essential to avoiding the worst impacts of the crisis. The U.S. must end our reliance on fossil fuels and transform our economy quickly and equitably to run on 100% pollution-free, clean energy."
While commending Biden for "historic investments in clean energy and environmental justice," including those announced with the assessment, Tauber also called out the administration for "undermining its own progress by doubling down on fossil fuels," specifically pointing to the Willow oil project in Alaska and the Calcasieu Pass 2 liquefied natural gas terminal in Louisiana.
Biden has also come under fire from climate groups and frontline community members for expanding drilling leases for federal lands and waters as well as backing the Mountain Valley Pipeline in Appalachia and hydrogen hubs across the country.
The NCA5 release coincided with not only the publication of a U.N. report on countries' inadequate plans to meet the Paris goals and Systems Change Lab's "comprehensive roadmap of how to close the global gap in climate action across sectors," but also a letter from hundreds of scientists urging Biden to make bolder climate commitments going into COP28.
"The actions of the United States—as the world's wealthiest nation and the single largest contributor to historical heat-trapping emissions—matter greatly," they wrote. "And if our country acts boldly and fairly, we can unlock greater ambition from other nations. The world is watching, and this is a crucial moment for the United States to join with other world leaders and demonstrate genuine progress toward solving a crisis that is rapidly spiraling out of control."
News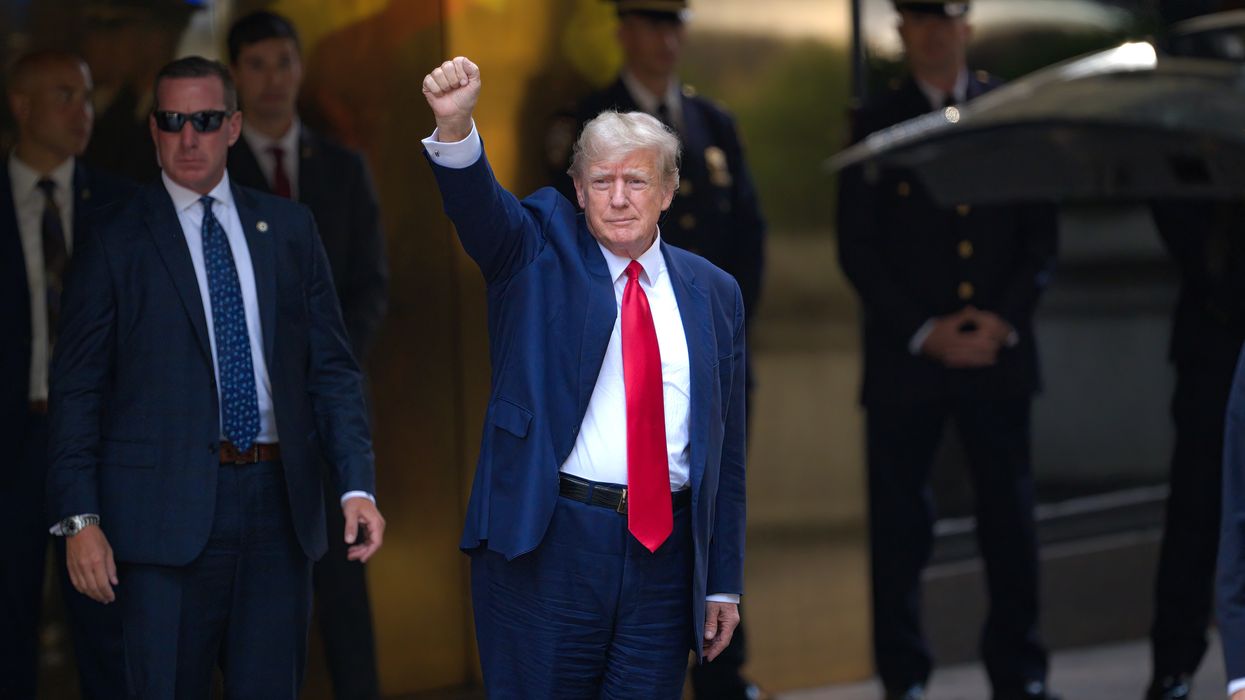 "The Michigan Supreme Court should reverse this badly reasoned lower court decision," said Free Speech for People's legal director.
Democracy defender Free Speech for People said Tuesday that it would "immediately" appeal a Michigan court's refusal to disqualify former U.S. President Donald Trump from office due to his role in fomenting the January 6, 2021 Capitol insurrection.
Free Speech for People's lawsuit, which was filed in late September, argues that Trump—currently the front-runner for the 2024 GOP nomination—is ineligible to hold public office under a constitutional provision known as the insurrectionist disqualification clause.
Enacted after the Civil War, Section 3 of the 14th Amendment bars from public office anyone who has taken an oath to uphold the U.S. Constitution but then participates in an insurrection or rebellion against the United States. No criminal conviction is required for the clause to apply.
According to Free Speech for People:
The Michigan Court of Claims decision did not address Trump's conduct engaging and leading rebellion and insurrection against the Constitution, including the insurrectionist attack on the Capitol on January 6, 2021. Instead, the court relied on Michigan law to avoid a hearing on the merits. Specifically, the court ruled that under Michigan state law, "the ultimate decision" of which presidential candidates may appear on the ballot "is made by the respective political party, with the consent of the listed candidates," and neither the secretary of state nor the court has any role in the state-run primary election if the party chooses to list a candidate who would not qualify for the office.

The court then adopted a discredited theory that claims that only Congress can decide whether a presidential candidate fails to meet constitutional qualifications for office.
"We are disappointed by the trial court's decision, and we're appealing it immediately," Free Speech for People legal director Ron Fein said in a statement. "The Michigan Supreme Court should reverse this badly reasoned lower court decision."
"While our appeal is pending, the trial court's decision isn't binding on any other court, and we continue our current and planned legal actions in other states to enforce Section 3 of the 14th Amendment against Donald Trump."
Similar suits seeking to keep Trump—who is also under federal indictment for his efforts to overturn his 2020 loss to President Joe Biden—off the 2024 ballot were filed earlier this year in Minnesota and Colorado. The former was dismissed last week, but as Fein noted at the time, "the Minnesota Supreme Court explicitly recognized that the question of Donald Trump's disqualification for engaging in insurrection against the U.S. Constitution may be resolved at a later stage."
Referring to Tuesday's ruling, Trump called the case and others like it "unconstitutional left-wing fantasies orchestrated by monied allies of the Biden campaign seeking to turn the election over to the courts and deny the American people the right to choose their next president."
News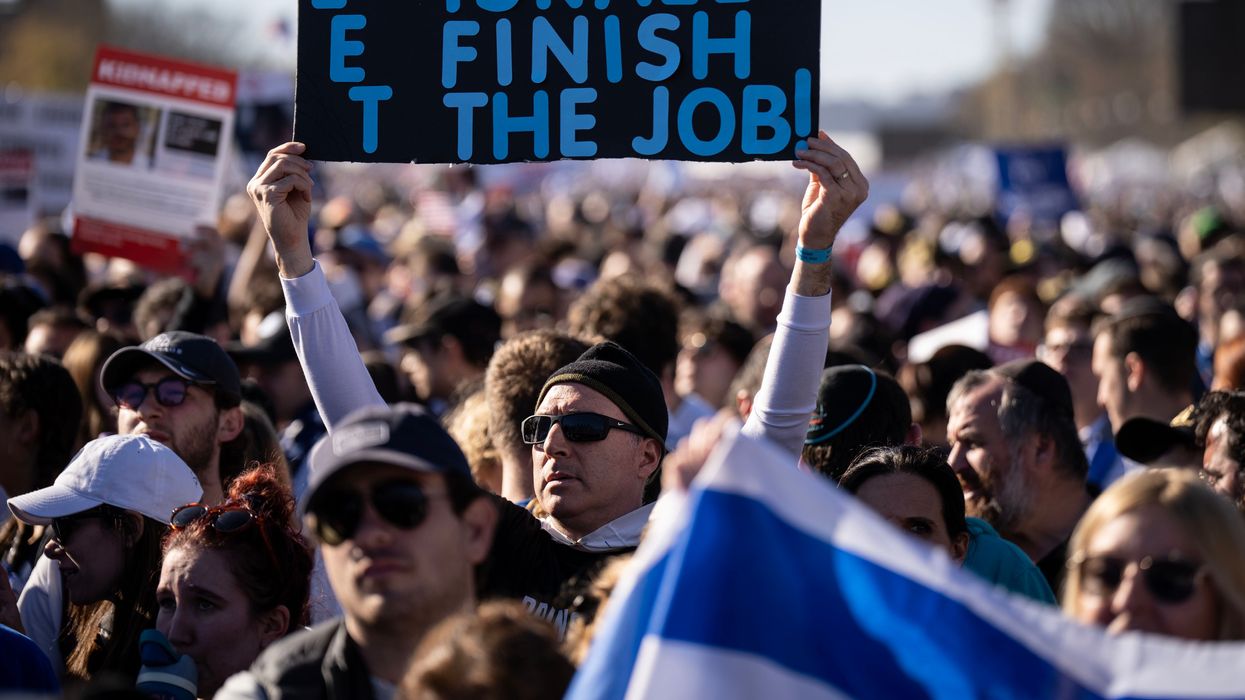 "Difficult to see how a demonstration demanding that the carnage continues can be called anything other than a pro-war rally," said one observer.
U.S. political analyst Van Jones was booed and met with chants of "no cease-fire" after he made a plea for peace in Israel and Gaza during Tuesday's "March for Israel" in Washington, D.C.
Jones—a CNN analyst and former special adviser in the Obama administration—spoke at the massive demonstration, where an estimated 200,000 people showed their support for Israel as it obliterates Gaza in retaliation for the October 7 Hamas-led attacks that killed around 1,200 Israeli civilians and soldiers, injured thousands more, and left about 240 other people as hostages.
"I'm a peace guy. I pray for peace," Jones told the rally. "No more rockets from Gaza and no more bombs falling down on the people of Gaza."
The crowd erupted in a chorus of jeers and chants of "no cease-fire" after that last part.
Similar sentiment was expressed on placards like one that read "Let Israel Finish the Job" and another proclaiming, "From the River to the Sea, Israel Is What You'll See."
Other speakers at the rally included Senate Majority Leader Chuck Schumer (D-N.Y.), House Majority Leader Mike Johnson (R-La.), House Minority Leader Hakeem Jeffries (D-N.Y.), and white supremacist pastor John Hagee, described by expert Ben Lorber as "the most powerful antisemite in America."
The Jewish-led group IfNowNow said ahead of the event that "Democratic leaders like Sen. Schumer and Rep. Jeffries should be ashamed of attending today's pro-war March for Israel rally in D.C. They're scheduled to share the stage with far-right extremists like Pastor John Hagee, who has blamed Jews for the Holocaust."

Chants of "no cease-fire" broke out again after Johnson told the crowd that "the calls for a cease-fire are outrageous."
The march comes as U.S. President Joe Biden rejects growing international calls for a cease-fire amid an Israeli onslaught that's killed, wounded, or left missing more than 40,000 Palestinians, a majority of them women, children, and elders. Instead, Biden—who has requested over $14 billion in additional U.S. military aid for Israel atop the nearly $4 billion it already gets annually from Washington—is in favor of a so-called "humanitarian pause."
In addition to the more than 11,000 people killed by Israeli forces in Gaza, the illegally occupied West Bank, East Jerusalem, and Lebanon since October 7, around 70% of Gaza's 2.3 million people have been forcibly displaced in what many Palestinians—and at least one Israeli Cabinet minister—are calling a second Nakba, a reference to the ethnic cleansing of more than 750,000 Arabs during the war to establish the modern state of Israel 75 years ago. Most Gazans are the descendants of Palestinians forcibly displaced during the Nakba.
News