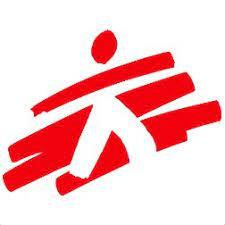 For Immediate Release
Contact:
Tim Shenk,Press Officer,Direct: 212-763-5764,E-mail:,tim.shenk@newyork.msf.org
Doctors Without Borders Releases Sexual Violence Report
Emergency Medical Aid Vital for Victims of Rape
Johannesburg/Brussels/New York
Ahead of International Women's Day, Doctors Without Borders/Medecins
Sans Frontieres (MSF) today released a report summarizing the
organization's experience in assisting victims of sexual violence.
Based on MSF's work in Liberia, Burundi, the Democratic Republic of
Congo (DRC), South Africa, Colombia, and other countries, the report,
titled "Shattered Lives," highlights the need for emergency medical
care to be made available to people who have been raped. MSF also
stresses that such services need to be truly accessible, with
guarantees for confidentiality and an offer of comprehensive care.
"In 2007, our teams treated well over 12,000 victims of sexual
assault worldwide, in both conflict settings and stable environments,"
said Meinie Nicolai, MSF operational director in Brussels. "That is
about 35 people every day, in MSF projects alone. Each tells a story of
horror, pain and degradation, often inflicted by the very people who
should provide protection, such as fathers, uncles, neighbors, or
soldiers. And all of the victims are at risk from serious long-term
health consequences as a result of the assault," she said.
Post-exposure prophylaxis to prevent HIV-infection is crucial in the
offer of medical care; the course of medication needs to be initiated
as quickly as possible, and definitely within 72 hours, in order to be
effective. Treatment for other sexually transmitted infections, such as
Hepatitis-B, must also be included. For those physically injured during
assaults, tetanus injections are required. Emergency contraception is
possible up to five days after forced intercourse, to prevent unwanted
pregnancy.
"We find that the specific emergency care needed for victims of rape
is either very rare or completely absent in the countries where we
operate," said Thilde Knudsen, MSF's sexual and reproductive health
advisor. "The damage cannot be completely undone; some level of
psychological impact is likely to remain for life. But with the right
package of timely medical care, coupled with trauma counseling and
social and legal support, the damage can be limited and the victim
helped to survive."
Caring for victims of sexual violence requires a specific approach
from a variety of different actors. A coordinated response between
organizations involved in medical, legal, and social support is the
best way to bring relief to those who experience the trauma of rape and
other sexual violence.
One of the difficulties MSF describes is ensuring that people come
forward for care, and that they do so quickly enough. Integrating
medical services for victims of sexual violence in general health care
can help guarantee confidentiality. But even then, often an aggressive
campaign for awareness-raising is needed for breaking through social
taboos and advertising the health services.
The report includes a chapter on male victims. Men and boys make up
a small minority of the people seen by MSF in its sexual violence
projects (around six percent in the projects in Khayelitsha, South
Africa, and Masisi, DRC). The taboos for seeking help are usually even
greater for them than they are already for women and girls. Generally
boys and men go unrecognized and untreated.
"This report stems from our urgent desire to share our experiences
with health workers and aid agencies worldwide, for the benefit of all
victims of sexual violence," said Meinie Nicolai. "But the report is
equally based on outrage. Our teams hear painful stories of horrible
abuse every day. We feel compelled to speak about this. There can be no
excuse for sexual violence, no matter how prevalent these violations
may be in some of the places where we work."
Related photographs and video footage are available upon request.
Doctors Without Borders/Medecins Sans Frontieres (MSF) is an international medical humanitarian organization created by doctors and journalists in France in 1971. MSF's work is based on the humanitarian principles of medical ethics and impartiality. The organization is committed to bringing quality medical care to people caught in crisis regardless of race, religion, or political affiliation. MSF operates independently of any political, military, or religious agendas.
LATEST NEWS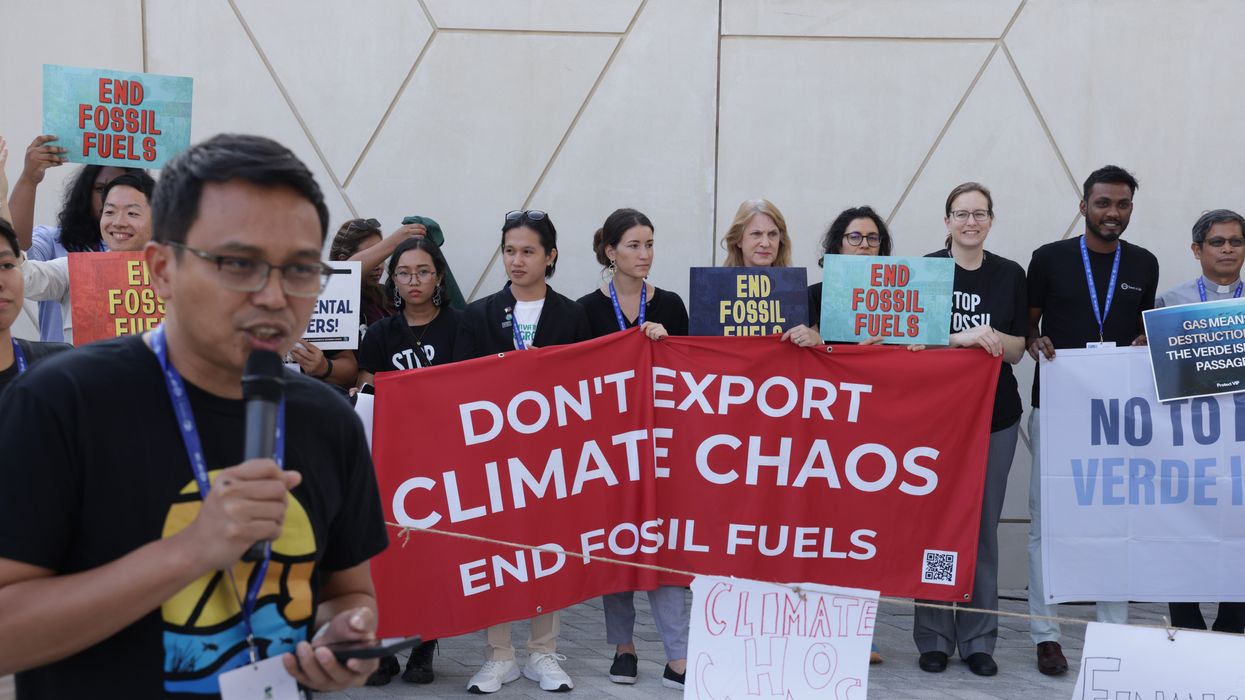 The coalition charged that "the explosion of LNG exports from the U.S." is "an especially egregious move considering that the United States has already used up far more than its fair share."
With less than a week left of the United Nations Climate Change Conference, more than 300 groups from over 40 countries on Friday urged the Biden administration to end the permitting of new liquefied natural gas terminals in the United States and cut off diplomatic and financial support for LNG projects abroad.
The coalition began its letter to U.S. President Joe Biden—who is already under fire for skipping the conference—by pointing out that "the United States arrives at the COP28 climate negotiations as both the world's largest exporter of liquefied natural gas terminals (LNG) and the largest historic greenhouse gas emitter."
"The global expansion of LNG infrastructure is locking in decades of emissions–endangering the health of people and the planet today and for generations to come, exacerbating environmental injustice in historically marginalized communities, and entrenching fossil fuel sacrifice zones," the organizations wrote, specifically highlighting the U.S. Gulf Coast.
"Why must we let LNG poison our waters, destroy biodiversity, and drive us further to climate chaos?
"The danger is further magnified by the pipeline of proposed projects, such as the mammoth Calcasieu Pass 2 (CP2) LNG terminal in Cameron Parish, Louisiana," the coalition stressed, echoing a recent letter from groups representing over 70,000 healthcare workers. "These pending projects threaten to lock in an annual 1,400 million metric tons of carbon dioxide equivalent (CO2e) emissions—equivalent to 378 new coal plants."
The letter also emphasizes that "although leakage across the LNG supply chain helps make the fuel substantially worse for the climate than coal, reducing methane is not a silver bullet and risks justifying further industry expansion," and calls for pairing methane reduction pledges "with commitments to completely phase out fossil fuels."
Oil Change International global policy manager Romain Ioualalen—whose group is part of the coalition—noted in a statement Friday that the latest draft COP28 agreement "shows we have never been closer to an agreement on a fossil fuel phaseout. But, what that transition will look like will be a fierce battle over the next few days."
"We are alarmed about some of the options in this text that seem to carve out large loopholes for the fossil fuel industry," he added. "The draft is also missing a clear recognition that developed countries will need to phase out faster and provide their fair share of finance, as well as a recognition that the decline of fossil fuel production must start immediately, not in the distant future."
Other members of the coalition include the Center for Biological Diversity, Earthworks, Extinction Rebellion U.S., Food & Water Watch, Fridays for Future USA, Friends of the Earth International, Global Justice Now, Greenpeace USA, Indigenous Environmental Network, Physicians for Social Responsibility, Public Citizen, Sierra Club, and 350.org.
"The explosion of LNG exports from the U.S. represents an extreme grab of the limited carbon budget remaining to constrain global temperature rise to under 1.5°C, an especially egregious move considering that the United States has already used up far more than its fair share," the coalition charged, referring to the Paris agreement's bolder goal.
"Any push for a phaseout of all fossil fuels at COP28 risks falling flat if the world's leading LNG exporter shows no signs of changing course," the letter concludes. "We urge the Biden administration to publicly commit during the COP to no further regulatory, financial, or diplomatic support for LNG in the U.S. or anywhere in the world."
Coalition members echoed that call for action. Krishna Ariola of Youth for Climate Hope Philippines declared that "Southeast Asia is being shaped into an LNG import hub. Lies peddled by countries like Japan, the United States, South Korea, and countries in Europe paint gas as a transition fuel, but our people and environment have paid a steep price."
"In the Philippines, the biodiversity-rich Verde Island Passage hosts the biggest concentration of LNG projects in the country," she continued. "Why must we let LNG poison our waters, destroy biodiversity, and drive us further to climate chaos? The Philippines and Southeast Asia are more than capable of powering our region with renewables at a timeframe compatible to 1.5°C. The mad dash for gas is nothing but a blockade to a renewable energy future."
Roishetta Ozane, founder and director of the Vessel Project of Louisiana, said that "communities like mine in the Gulf South are dying from the Biden administration's failure to stop fossil fuel expansion."
Noting that the Calcasieu Pass 2 facility "would produce the largest volume of LNG ever approved in the United States for export," Ozane argued that "to be on the right side of history, Biden must reject CP2 and all other gas export projects, and support a fast, fair, and full fossil fuel phaseout here at COP28."
News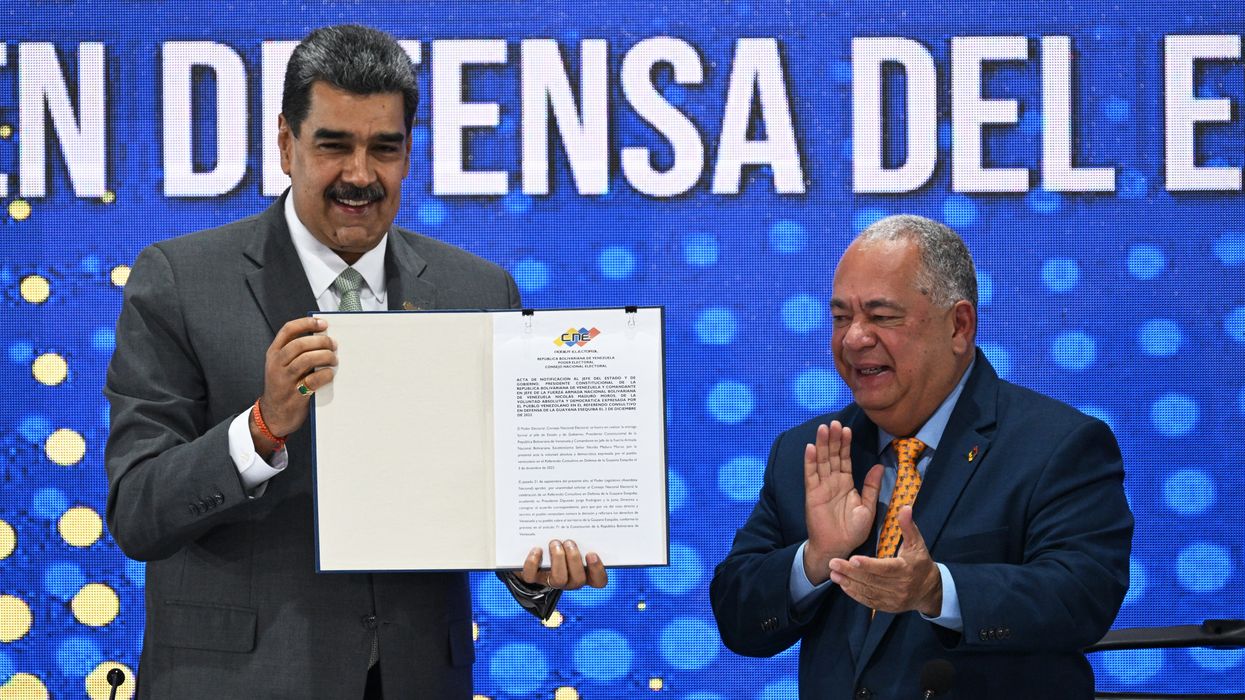 Brazilian President Luiz Inácio Lula da Silva offered to help forge a diplomatic solution, saying, "If there's one thing we don't want here in South America, it's war."
U.S. forces held joint military drills within Guyanese airspace on Thursday as a longstanding and intensifying territorial dispute between Venezuela and Guyana sparked fears of war in South America.
At the center of the dispute is Essequibo, an oil-rich region that Guyana has controlled for more than a century. Venezuela has claimed sovereignty over Essequibo for decades, and the two nations agreed in 1966 to resolve the controversy in a way that's "satisfactory" for both sides.
On Sunday, 95% of Venezuelan voters approved a referendum in support of declaring ownership over the disputed territory, and President Nicolás Maduro swiftly "ordered the state oil company to issue licenses for extracting crude in the region," AFPreported.
"The president also gave an ultimatum to oil companies working under concessions issued by Guyana to halt operations within three months," the outlet added.
Irfaan Ali, Guyana's president, called Maduro's moves a "direct threat" and said his country's military forces are on alert.
"Our first line of defense is diplomacy," Ali said in an interview with CBS News on Wednesday. "But we are also preparing for the worst-case scenario... We are preparing with our allies, with our friends, to ensure that we are in a position to defend what is ours."
The United Nations Security Council was scheduled to hold an emergency closed-door meeting on the dispute on Friday at Guyana's request.

"Washington does not have the appetite to deepen its conflict with Venezuela. But ExxonMobil does."
The primary target of Maduro's ultimatum to companies was ExxonMobil, a U.S.-based fossil fuel giant that has made major new oil discoveries in the disputed territory this year. Exxon announced its first oil discovery in Guyana in 2015, and the country's government gave the oil behemoth a green light to drill in disputed waters.
Citing an industry analyst, The Houston Chroniclereported earlier this week that "the roughly 380,000 barrels per day that Exxon produces in Guyana account for roughly 10% of its 4 million barrels per day globally."
"The company plans to expand its production there to more than 1 million barrels per day by the end of the decade," the Chronicle noted.
Escalating tensions over Essequibo have sparked warnings of a possible military conflict in the region. Brazilian President Luiz Inácio Lula da Silva said Thursday that "if there's one thing we don't want here in South America, it's war."
"We have been following the development of the Essequibo issue with growing concern," Lula said, expressing his nation's willingness to assist in negotiations for a diplomatic resolution. "We don't need conflict. We need to build peace."
Brazil shares a border with both Venezuela and Guyana. The BBCreported that Brazil deployed troops to its border with Venezuela following Sunday's referendum vote.

On the same day as Lula's remarks, American forces held joint military drills with Guyana that the U.S. Southern Command (SOUTHCOM) said were part of "routine engagement" aimed at enhancing the two nations' "security partnership."
"The U.S. will continue its commitment as Guyana's trusted security partner and promoting regional cooperation and interoperability," SOUTHCOM added.

Vladimir Padrino Lopez, Venezuela's defense minister, called the drills an "unfortunate provocation" aimed at protecting the interests of ExxonMobil.
"We warn that we will not be diverted from our future actions for the recovery of the Essequibo," Lopez wrote on social media.
Historian Vijay Prashad argued earlier this week that "war does not seem to be on the horizon," given that the U.S. has recently "withdrawn part of its blockade on Venezuela's oil industry, allowing Chevron to restart several oil projects in the Orinoco Belt and in Lake Maracaibo."
"Washington does not have the appetite to deepen its conflict with Venezuela. But ExxonMobil does," Prashad wrote. "Neither the Venezuelan nor the Guyanese people will benefit from ExxonMobil's political intervention in the region. That is why so many Venezuelans who came to cast their vote on December 3 saw this less as a conflict between Venezuela and Guyana and more as a conflict between ExxonMobil and the people of these two South American countries."
News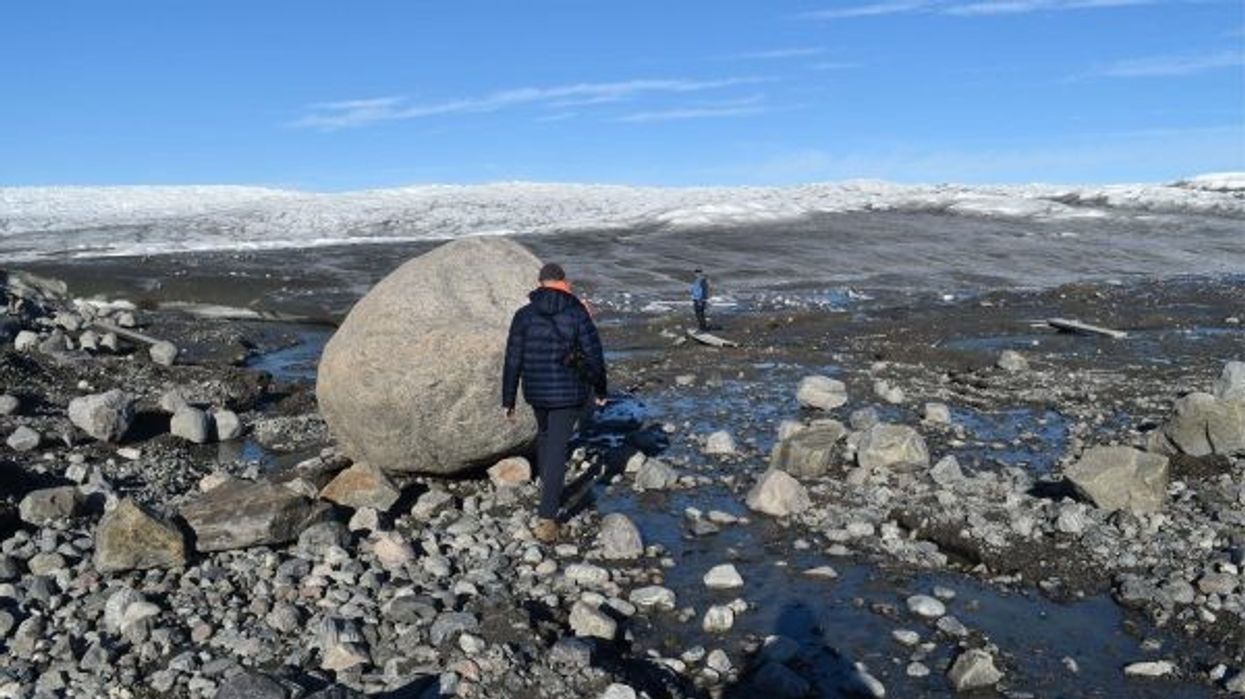 "It really brings it home to us that what we are doing is very, very unusual in Earth's history," the lead author of a new study said.
The last time that levels of atmospheric carbon dioxide were as high as they are today, Greenland was free of ice and the savanna and grassland ecosystems where humans evolved didn't exist yet.
That's the conclusion of a study published in Science Friday, which researchers say compiles "the most reliable data available to date" on atmospheric carbon dioxide levels over the last 66 million years.
"It really brings it home to us that what we are doing is very, very unusual in Earth's history," lead author Baerbel Hoenisch of the Columbia Climate School's Lamont-Doherty Earth Observatory toldAgence France-Presse.
"We've already pushed the atmosphere way beyond anything we've seen as a species."
By burning fossil fuels and clearing natural carbon sinks like forests, industrial capitalism has raised global carbon dioxide levels to 419 parts per million (ppm) today from around 280 ppm at the beginning of the industrial revolution.
"Rising atmospheric CO2 is the most obvious and startling expressions of our impact on the global environment," study corresponding author and University of Utah geologist Gabe Bowen wrote on social media. "The concentration has risen by ~50% in the past 100 years. Every year is now marked by the highest CO2 levels *ever observed* by humans!"
To understand how such a spike in carbon dioxide might impact Earth's climate and ecosystems, it's helpful to look at the past. This presents challenges, however, because the most reliable record of past carbon dioxide concentrations—gas bubbles preserved in ice cores—only goes back to around 800,000 years ago, when atmospheric concentrations of carbon dioxide were still at around preindustrial levels.
"Once you lose the ice cores, you lose direct evidence. You no longer have samples of atmospheric gas that you can analyze," Bowen said in a University of Utah press release. "So you have to rely on indirect evidence, what we call proxies. And those proxies are tough to work with because they are indirect."
Proxies are evidence in the geologic record that can stand in for carbon dioxide levels, such as mineral isotopes or the shape of fossilized leaves. Scientists have looked at these proxies before, but the current study represents the most comprehensive effort to date. A team of around 90 researchers from 16 countries spent seven years synthesizing and reviewing previous work under the banner of the Cenozoic CO2 Proxy Integration Project, according to the University of Utah and AFP.
The new study represents the scientific consensus on the carbon dioxide record, and it concludes that the last time carbon dioxide levels were around 419 ppm was 14 million years ago. That's much earlier than previous estimates of 3 to 5 million years ago.
However, the record goes back further than that to the Cenozoic Era, when the dinosaurs died and mammals began to emerge.
That record revealed a very clear pattern, Bowen tweeted: "CO2 goes up, the world warms. CO2 down, and things get icy."
The record enabled the scientists to predict the consequences of current and projected carbon dioxide levels.
"This is an incredibly important synthesis and has implications for future climate change as well, particularly the key processes and components of the Earth system that we need to understand to project the speed and magnitude of climate change," University of Utah biology professor William Anderegg said in the press release.
One of the report's messages, Bowen tweeted is that "the future is now."
"We've already pushed the atmosphere way beyond anything we've seen as a species," Bowen continued, "and if it stays this way we're in for big changes in the environment we live in."
If policy-makers don't restrict the burning of fossil fuels, atmospheric carbon dioxide could reach 600 to 800 ppm by 2100, AFP reported. According to the record, the last time levels were this high was 30 to 40 million years ago, when Antarctica was also ice-free and the Earth was home to giant insects.
Even today's concentrations are bound to have lasting consequences. For example, when carbon dioxide levels rapidly increased around 56 million years ago, it significantly altered ecosystems and took around 150,000 years to decrease again.
"We are in this for a very long time," Hoenisch told AFP, "unless we sequester carbon dioxide, take it out of the atmosphere, and we stop our emissions sometime soon."

However, the that doesn't mean the most extreme changes are locked-in. Instead, Bowen tweeted that the report was a "call to action."
"The geological changes we studied lasted for thousands and millions of years," Bowen said, "and if human-induced CO2 change is short-lived it won't have as big an impact on the climate."
News