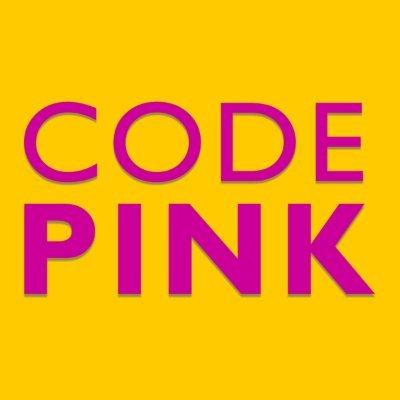 For Immediate Release
Contact:
Jodie Evans, CODEPINK co-founder, 310-621-5635
Jean Stevens, CODEPINK media coordinator, 508-769-2138
Hundreds of Americans and CODEPINK to Pile Their Trash at Wall Street Tomorrow
And Demand 'No Cash for Trash' and 'Bail Out This, Mr. Paulson!'
NEW YORK
Hundreds of everyday Americans will create an enormous pile of junk down by Wall Street at 4 p.m. tomorrow and demand, "No cash for trash!" and "Bailout this, Mr. Paulson!", to protest the government's proposal to use $700 billion of taxpayers' money to bail out banks that had a central role in creating what has been termed "the worst financial crisis since the Great Depression."
They'll bring their 8-track tape collection, high-school yearbook, Grampa's old recliner, and that snow globe from Great Adventure, not to mention their mortgage statements and student loan invoices, to tell Secretary Paulson why they deserve a bailout, too!
Their demand for a bail-out on their junk will be much like the 1 trillion dollar blank check -- the biggest financial theft of taxpayers' dollars in American history -- the White House is now trying to push through without a snitch of debate. All to save George W. Bush's cronies on Wall Street, the same people who created America's financial crisis and helped fund war and violation of rights.
"This is a financial September 11," said Jodie Evans, co-founder of CODEPINK Women for Peace. "Just like the White House used that moment of shock to institute abusive surveillance and policing powers under the Patriot Act, it's trying to use this economic meltdown to lavish taxpayer money on the same banks that made obscene profits off shady mortgage industry practices. And true to form, the Bush administration proposed giving itself vast new powers, this time over the economy, with absolutely no oversight."
If this bailout passes, America will have little money for environmental protection, for education, for national healthcare, and to counter global warming and to rebuild our decaying infrastructure. Much of this money was lost to an illegal war that has killed thousands of innocents.
"We have watched our rights be eroded, our invasion and distruction of an innocent country," Evans said. "Have we not learned, are we going to watch rape in broad daylight of the people of the United States now?"
This action has been organized by nearly a dozen organizations, including CODEPINK Women for Peace, in an incredible two days of planning in response to news of the bail-out.
WHAT: Say "NO to the Wall Street bailout" trash pile protest!
WHEN: 4 p.m. Thurs. Sept. 25
WHERE: Southern end of Bowling Green Park (in the plaza area), New York City
For more information, call Jean Stevens at 508-839-2138 or e-mail jean@codepinkalert.org.
CODEPINK is a women-led grassroots organization working to end U.S. wars and militarism, support peace and human rights initiatives, and redirect our tax dollars into healthcare, education, green jobs and other life-affirming programs.
(818) 275-7232
LATEST NEWS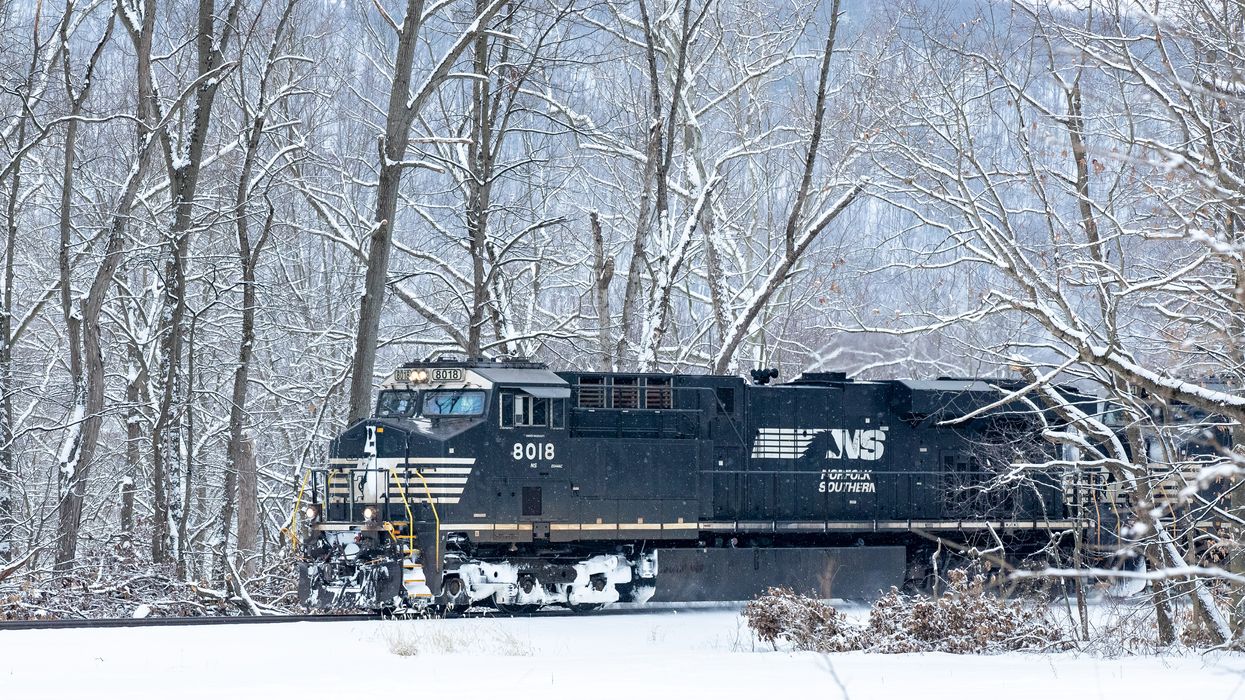 "All railroad accidents are avoidable," said BLET's national president. "This collision underscores the need for significant improvements in rail safety for both workers and the public."
A Norfolk Southern conductor was killed in Ohio early Tuesday, elevating scrutiny of the rail giant and calls for dramatic improvements to industry safety regulations in the wake of a devastating derailment in the state last month.
Louis Shuster, president of the Brotherhood of Locomotive Engineers and Trainmen (BLET) Division 607, was fatally injured when a dump truck collided with a train while he was on the outside of a railcar at the Cleveland-Cliffs Cleveland Works steel plant.
"Lou was a passionate and dedicated union brother," said Pat Redmond, local chairman of the BLET division. "He was always there for his coworkers. He was very active in helping veterans who worked on the railroad and veterans all across our community."
The 46-year-old Army veteran was a father to a 16-year-old son and a caregiver for his elderly parents, according to the union.
"Norfolk Southern has been in touch with the conductor's family and will do all it can to support them and his colleagues. We are grieving the loss of a colleague today. Our hearts go out to his loved ones during this extremely difficult time," the company said.
The rail company, which added that it is working with city police and Cleveland-Cliffs representatives to learn everything possible about the deadly collision, has faced national criticism since a train carrying hazardous materials derailed and caught fire in East Palestine, Ohio, near the Pennsylvania border, on February 3, creating an environmental and public health disaster.
Following another Norfolk Southern derailment in Ohio Saturday afternoon—over two dozen cars came off the tracks between Dayton and Columbus—the company on Monday announced "a six-point plan to immediately enhance the safety of its operations."
However, the company's plan falls short in terms of recent demands from the Biden administration, Congress, and other critics.
After Shuster was killed on Tuesday, the National Transportation Safety Board (NTSB)—which is already probing the East Palestine disaster—announced a "special investigation" of Norfolk Southern's "organization and safety culture."
"Given the number and significance of recent Norfolk Southern accidents, the NTSB also urges the company to take immediate action today to review and assess its safety practices, with the input of employees and others, and implement necessary changes to improve safety," the board said in a statement.
Earlier Tuesday, U.S. Transportation Secretary Pete Buttigieg had tweeted that the NTSB, Federal Railroad Administration, and Occupational Safety and Health Administration are investigating the collision in Cleveland.
"Our thoughts are with the family facing this preventable tragedy. Now more than ever, it is time for stronger freight railroad accountability and safety," added Buttigieg, who is also under fire for not going far enough to rein in rail safety risks.
BLET national president Eddie Hall pointed to the conductor's death as more proof of the need for stricter rail safety rules.
"This was a tragic situation and it's a devastating loss for the Shuster family as well as the members of this union," he said. "All railroad accidents are avoidable. This collision underscores the need for significant improvements in rail safety for both workers and the public."
As Common Dreamsreported last week, Hall welcomed parts of the bipartisan Railway Safety Act of 2023—introduced by Sen. Sherrod Brown (D-Ohio) after the East Palestine derailment—while also warning that "you can run a freight train through the loopholes."
News
"No one wants Ron DeSantis in the exam room with us," a Democratic state lawmaker said, referring to the far-right governor who said he looks forward to signing the legislation.
Reproductive rights supporters responded with disgust Tuesday after right-wing lawmakers in Florida's GOP-controlled Legislature unveiled legislation that would prohibit abortions after six weeks of pregnancy.
On the first day of the legislative session, state Rep. Jenna Persons-Mulicka (R-78) and state Sen. Erin Grall (R-54) filed H.B. 7 and S.B. 300, companion bills to outlaw abortion care after six weeks, before many people know they are pregnant.
In addition to toughening the 15-week ban approved by Florida Republicans last year, the legislation aims to bar the use of public money to subsidize travel to other states for abortion care as well as the use of telehealth for abortion care, including mailing abortion pills. Medication abortion became the most common method in the U.S. for terminating a pregnancy in 2020.
The measure also seeks to prohibit "any person other than a physician from inducing a termination of pregnancy," language that criminalizes self-managed abortions. Anyone who "willfully performs or actively participates in a termination of pregnancy" in violation of these restrictions can be charged with a third-degree felony and put behind bars for up to five years.
The draconian plan threatens to cut off access to lifesaving reproductive healthcare for Floridians and, as HuffPostnoted, "a large swath of the Southeast." Many people in the region have long relied on Florida's relatively looser abortion restrictions, especially since several southern states enacted six-week abortion bans after the U.S. Supreme Court's reactionary majority struck downRoe v. Wade last summer―a decision experts say has opened the door to violations of international human rights law.
Florida's proposed six-week ban already has the support of far-right Gov. Ron DeSantis, who said during his Tuesday State of the State address that "we are proud to be pro-family and we are proud to be pro-life."
DeSantis, a presumed 2024 GOP presidential candidate, told reporters after his speech that he would sign the bill into law as soon as it reaches his desk.
"We should open up access to healthcare for impacted communities; not control their decisions and force Floridians into giving birth."
Democratic state Rep. Anna Eskamani (47), a former Planned Parenthood patient and employee, said in a statement that "Florida Republicans have once again demonstrated a complete disregard for the women of our state and for our collective freedoms."
"As we've already seen in other states, a six-week ban is extreme, dangerous, and will force millions of people out of state to seek care and others will be forced into pregnancy," said Eskamani. "Most people do not even know they are pregnant until after six weeks, so this six-week ban might as well be a complete ban."
"Let me be clear: each of us should be free to live our lives with dignity and to make the decisions that are best for our lives, families, and communities," Eskamani continued. "No one wants Ron DeSantis in the exam room with us; personal medical decisions should be between me, my family, my doctor, and my faith—not politicians."
The lawmaker pointed out that "abortion bans impact all people, but especially those without means to travel to other states to seek care."
"These bans have the most profoundly negative effect on marginalized and vulnerable communities," Eskamani stressed. "We should open up access to healthcare for impacted communities; not control their decisions and force Floridians into giving birth."
As HuffPost reported, Florida's proposed six-week abortion ban "includes exceptions for rape and incest, but only up until 15 weeks of pregnancy―and in order to get one, the survivor 'must provide a copy of a restraining order, police report, medical record, or other court order or documentation' to prove she was a victim of rape or incest."
"The proposed legislation also includes an exception for the life of the pregnant person if two physicians certify in writing that the woman will die if she continues the pregnancy," the outlet noted. However, "exceptions to abortion bans are often useless and are only included to make extreme restrictions seem more reasonable."
As Common Dreamsreported earlier on Tuesday, abortion rights advocates say that a new, first-of-its-kind lawsuit challenging Texas' six-week ban demonstrates that "there is no such thing as an abortion exception."
"We will continue to fight like hell against this ban, and all new abortion bans."
State Senate Minority Leader Lauren Book (D-32) told HuffPost that "Florida Republicans have gone scorched earth with what is effectively an all-out abortion ban―with threats to criminalize women and their doctors."
"Today, women who suffer miscarriages are sent home to get sicker and risk death before they can receive medical care," she continued. "Today, child victims of incest are forced to flee the state as medical refugees to get care. And with this bill, it will only get worse."
Given the Florida GOP's supermajorities in the House and Senate, Democrats have little recourse to prevent the legislation from advancing, though Book saidthat "if it's a war they want, it's a war they will get."
"This issue bridges the partisan divide, and we will not go down as easily as they believe," she added. "On behalf of my daughter all women and girls in our state, that's a promise."
Eskamani echoed her colleague's message and called on people across the state to fight back against the GOP's life-threatening proposal.
"We are going to need every Floridian to wake up, show up, and demand that their lawmakers vote no on this bill," said the Orange County Democrat.
"Regardless of political affiliation, we know that Floridians time and time again have supported the right to privacy and have opposed extreme abortion bans," said Eskamani.
"We won't be truly free until everyone can make decisions about their own bodies, lives, reproductive care, and futures," she added, "which is why we will continue to fight like hell against this ban, and all new abortion bans."
News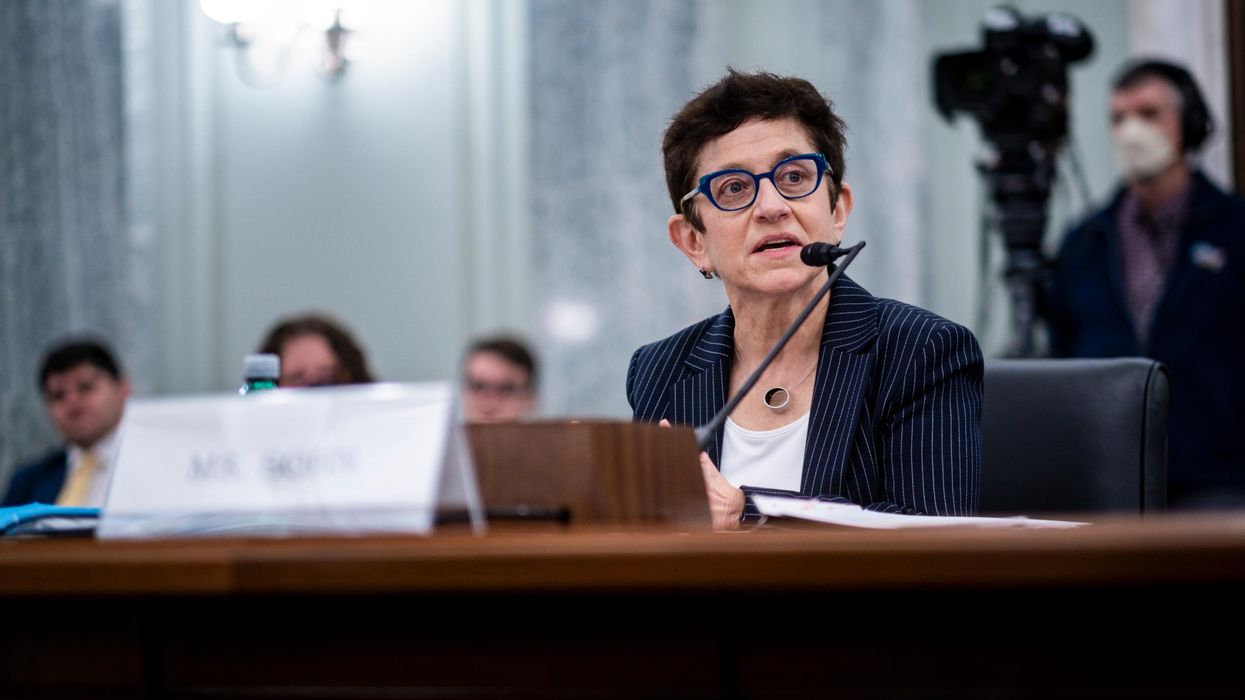 "I could not have imagined that legions of cable and media industry lobbyists, their bought-and-paid-for surrogates, and dark money political groups with bottomless pockets would distort my over 30-year history as a consumer advocate into an absurd caricature of blatant lies."
Longtime public advocate Gigi Sohn on Tuesday announced that she asked U.S. President Joe Biden to withdraw her
nomination
to the Federal Communications Commission after over a year of enduring a
smear campaign
from dark money groups, telecommunications industry lobbyists, and right-wing figures.
"I could not have imagined that legions of cable and media industry lobbyists, their bought-and-paid-for surrogates, and dark money political groups with bottomless pockets would distort my over 30-year history as a consumer advocate into an absurd caricature of blatant lies," Sohn said in a statement. "The unrelenting, dishonest, and cruel attacks on my character and my career as an advocate for the public interest have taken an enormous toll on me and my family."
While her announcement came just after U.S. Sen. Joe Manchin (D-W.Va.), a frequent obstacle to his own party's priorities, confirmed Tuesday that he would not support the nomination, Sohn's lengthy statement—shared with The Washington Post—signaled that she decided to bow out after speaking with her family on Monday.
According to Sohn:
Unfortunately, the American people are the real losers here. The FCC deadlock, now over two years long, will remain so for a long time. As someone who has advocated for my entire career for affordable, accessible broadband for every American, it is ironic that the 2-2 FCC will remain sidelined at the most consequential opportunity for broadband in our lifetimes. This means that your broadband will be more expensive for lack of competition, minority, and underrepresented voices will be marginalized, and your private information will continue to be used and sold at the whim of your broadband provider. It means that the FCC will not have a majority to adopt strong rules which ensure that everyone has nondiscriminatory access to broadband, regardless of who they are or where they live, and that low-income students will continue to be forced to do their school work sitting outside of Taco Bell because universal service funds can't be used for broadband in their homes. And it means that many rural Americans will continue the long wait for broadband because the FCC can't fix its Universal Service programs.

It is a sad day for our country and our democracy when dominant industries, with assistance from unlimited dark money, get to choose their regulators. And with the help of their friends in the Senate, the powerful cable and media companies have done just that.
After thanking Biden—who first nominated her to the post in October 2021 and has stood by the choice—as well as the hundreds of organizations and advocates who have supported her throughout the process, Sohn said that "I hope the president swiftly nominates an individual who puts the American people first over all other interests. The country deserves nothing less."
During a media briefing Tuesday afternoon, White House Press Secretary Karine Jean-Pierre praised Sohn.
"We appreciate Gigi Sohn's candidacy for this important role. She would have brought tremendous intellect and experience, which is why the president nominated her in the first place. We also appreciate her dedication to public service, her talent, and her years of work as one of the nation's leading public advocates on behalf of American consumers and competition," said Jean-Pierre, who declined to comment on what's next.
"The abject failure of Democratic leaders to stand up and advocate for their own nominee means that these companies will likely only double down on the kinds of deceitful and dirty tactics they deployed against Sohn."

Meanwhile, advocacy groups that rallied behind Sohn not only expressed disappointment that she won't be on the FCC but also took aim at Democratic leadership for failing to adequately stand up for her in the face of dishonest attacks.
"Gigi would have provided the final key vote needed to move forward on major White House priorities including net neutrality, digital discrimination, privacy, network competition, broadband maps, and the digital divide," said Demand Progress communications director Maria Langholz. "Sohn's nomination was marred by right-wing extremist attacks that centered on misinformation and politics of division and hate rather than her record and role at the FCC. While it would be easiest to blame the right-wing for her nomination failing, there was missing urgency and commitment from Democrats in the White House and Senate."

"With Sohn now out of consideration, we expect the White House to provide a strong nomination in the immediate future," Langholz added. "The American people cannot afford to have this stalemate at the FCC any longer. President Biden must expeditiously move forward a nominee who will be a champion on net neutrality and privacy, and avoid delivering big telecommunications companies a victory in the form of an industry-friendly pick."
\u201cThe Democratic failure to stand up to an industry-orchestrated smear campaign has cost the United States a veteran public-interest champion.\n\nThis is a very dark day. #NetNeutrality https://t.co/QbZR53viTq\u201d

— Tim Karr (@TimKarr@mastodon.social) (@Tim Karr (@TimKarr@mastodon.social)) 1678218236
Free Press president and co-CEO Craig Aaron similarly said that "they're probably celebrating at Comcast and Fox today, and their lobbyists deserve most of the credit for concocting lies to derail her nomination. Republicans who willfully spread those lies must be thrilled, too. But they're not the only ones to blame: The failure of Democratic leaders to stand up to industry-orchestrated smears cost the agency—and the nation—a true public servant."

"The abject failure of Democratic leaders to stand up and advocate for their own nominee means that these companies will likely only double down on the kinds of deceitful and dirty tactics they deployed against Sohn," he warned. "We're angry about how Sohn was treated, and we're disturbed that Democratic leaders by and large failed to speak out against the lies, bigotry, and innuendo surrounding her nomination. But the answer here is not going back to the way things used to be at the FCC, when the industry got to hand-pick commissioners. Going backward would be a terrible mistake."
"There will be temptation in the weeks ahead to put forward an industry-friendly nominee to avoid a larger political fight. That's how the agency has worked in the past," Aaron added. "But the public—now more than ever—needs an independent voice at this crucial agency, one who won't cave to the industries they are supposed to regulate. Though Gigi Sohn deserved much, much better, we can only hope this moment will finally serve as a wake-up call to the Biden administration and the Democratic Party."
"Democrats promised to restore net neutrality and FCC oversight of telecom monopolies, and instead they caved to corporate interests and homophobic smears."
Fight for the Future director Evan Greer also expressed concern that the development will be followed by an industry-backed pick.
"Let's be perfectly clear: Democrats promised to restore net neutrality and FCC oversight of telecom monopolies, and instead they caved to corporate interests and homophobic smears. The same telecom companies that were caught red-handed funding a flood of fraudulent comments to the FCC and paying for misleading robocalls to senior citizens to kill net neutrality rules now will seemingly get to pick their own regulator, just as they did with Ajit Pai," Greer said, referring to a former FCC chair.
Internet service providers (ISPs) "are under immense pressure to censor legitimate content, including websites with accurate information about abortion care and LGBTQ issues, with state legislatures passing bills demanding ISPs block entire websites," she noted. "Meanwhile, lack of FCC oversight has enabled collection and sale of cel phone location data that puts vulnerable communities at risk of stalking, harassment, and surveillance. A fully staffed FCC could address these issues. Biden's deadlocked FCC is utterly impotent. And marginalized communities will pay the price for Democrats' incompetence and cowardice."
As for Biden's next nominee, Greer said that "we will fight tooth and nail to ensure that they don't pick another Ajit Pai clone. We demand an FCC commissioner that will fight for the public interest, and one that has no ties to the telecom industry that the agency is supposed to regulate."
This post has been updated with comment from Fight for the Future.

News
SUPPORT OUR WORK.
We are independent, non-profit, advertising-free and 100%
reader supported.