Our work is licensed under Creative Commons (CC BY-NC-ND 3.0). Feel free to republish and share widely.
Lauren Mccauley
Lauren McCauley is a former senior editor for Common Dreams covering national and international politics and progressive news. She is now the Editor of Maine Beacon. Lauren also helped produce a number of documentary films, including the award-winning Soundtrack for a Revolution and The Hollywood Complex, as well as one currently in production about civil rights icon James Meredith. Her writing has been featured on Newsweek, BillMoyers.com, TruthDig, Truthout, In These Times, and Extra! the newsletter of Fairness and Accuracy in Reporting. She currently lives in Kennebunk, Maine with her husband, two children, a dog, and several chickens.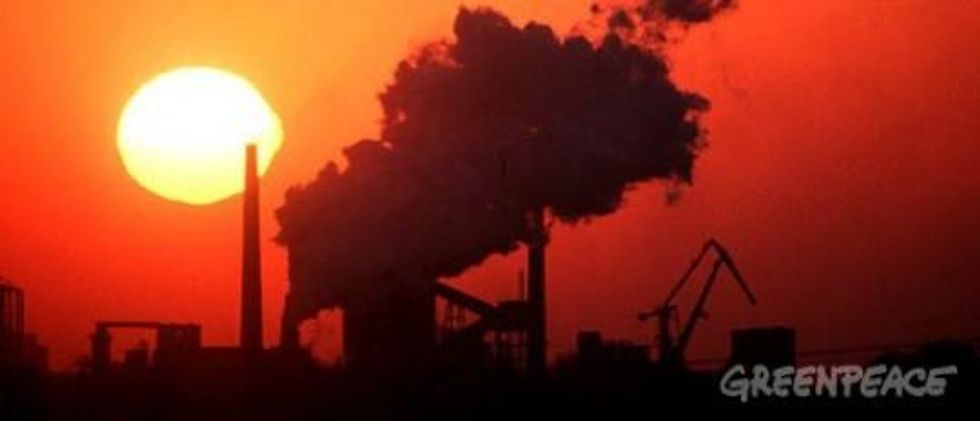 The practice of carbon capture and storage (CCS) is likely the cause of a series of recent large earthquakes, according a report released Monday by the
Proceedings of the National Academy of Science.
The new research will likely bolster critics of CCS who have long argued that such engineering schemes present "significant risks" while perpetuating the burning of fossil fuels.
The study, Gas Injection may have Triggered Earthquakes in the Cogdell Oil Field, Texas, found a correlation in timing between a series of "magnitudes 3 and larger" quakes occurring between 2006 and 2011 and the injection of significant volumes of CO2 during that time, marking the first time that carbon storage has been linked to tremors of such severity.
These findings suggest the "significant risks [that] accompany large-scale carbon capture and storage as a strategy for managing climate change," write report authors and seismologists Wei Gan of China University of Geosciences and Cliff Frohlich of the University of Texas-Austin.
Touted as a solution to the growing threat of carbon dioxide emissions, CCS--sometimes called carbon sequestration--pumps the industrial waste of operations like coal-fired power plants back underground in the name of mitigation. Environmental groups, however--including Greenpeace and Friends of the Earth--have long warned that CCS technology is a costly and ineffective "scheme" promoted by the coal industry and does nothing to effectively combat global warming.
The research initially sought to link the earthquakes to the practice of "waterflooding," which is frequently employed to enhance crude oil production by injecting large amounts of water underground to move oil deposits into wells.
According to AFP,reporting on the study:
There were 18 earthquakes of magnitude 3 or higher from 2006-2012, including a 4.4 earthquake on September 11, 2011.

Of 93 quakes in the Cogdell area from March 2009 to December 2010, three during that time period were greater than magnitude 3.

Water injection could not have explained these quakes, which came after a period of 24 years in which no earthquakes were detected, the researchers said.
_____________________
We've had enough. The 1% own and operate the corporate media. They are doing everything they can to defend the status quo, squash dissent and protect the wealthy and the powerful. The Common Dreams media model is different. We cover the news that matters to the 99%. Our mission? To inform. To inspire. To ignite change for the common good. How? Nonprofit. Independent. Reader-supported. Free to read. Free to republish. Free to share. With no advertising. No paywalls. No selling of your data. Thousands of small donations fund our newsroom and allow us to continue publishing. Can you chip in? We can't do it without you. Thank you.