Matt Taibbi
Matt Taibbi is Rolling Stone's chief political reporter. His predecessors include the likes of journalistic giants Hunter S. Thompson and P.J. O'Rourke. Taibbi's 2004 campaign journal "Spanking the Donkey" cemented his status as an incisive, irreverent, zero-bullshit reporter. His books include "Griftopia: A Story of Bankers, Politicians, and the Most Audacious Power Grab in American History" (2011), "The Great Derangement: A Terrifying True Story of War, Politics, and Religion" (2009), and "Smells Like Dead Elephants: Dispatches from a Rotting Empire" (2007).
My good friend Nomi Prins has a great new piece out that I just caught on Zero Hedge, chronicling 10 reasons why depositors should pull out of Bank of America.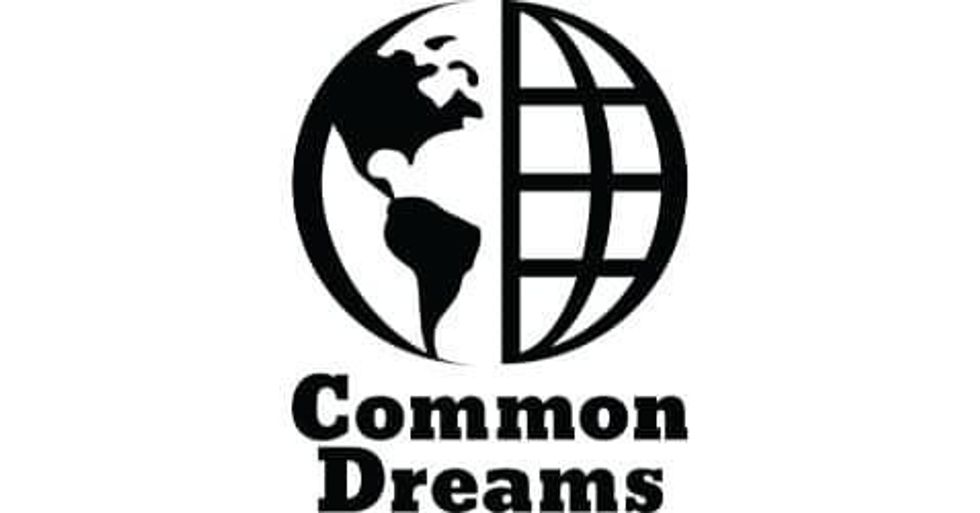 Obviously Goldman, Sachs has become the great symbol of investment banking corruption, and other companies like AIG and Countrywide have become poster children for problems with businesses like insurance and mortgage-lending. But when it comes to commercial banking, Bank of America is as bad as it gets.
The markets, of course, have lately come to agree, as B of A has lately been downgraded again to just above junk status. The only reason the bank is not rated even lower than that is that it is Too Big To Fail. The whole world knows that if Bank of America implodes - whether because of the vast number of fraud suits it faces for mortgage securitization practices, or because of the time bomb of toxic assets on its balance sheets - the U.S. government will probably step in to one degree or another and save it.
The government's patronage of the bank was never clearer than in recent weeks, when B of A quietly decided to move trillions of dollars (trillions, not billions) in risky Merrill Lynch derivatives contracts off Merrill's books and onto the books of the parent/retail arm, Bank of America.
This decision was done at the behest of counterparties to those transactions, who wanted those contracts placed under the aegis of Bank of America, whose deposits are insured by the FDIC. The move was made, according to reports, so that Bank of America could avoid posting $3.3 billion in collateral to satisfy the company's creditors. In other words, Bank of America just got You the Taxpayer to co-sign as much as $53 trillion worth of dicey derivative contracts.
The FDIC wasn't pleased by the move, but the Fed apparently encouraged it. Bloomberg, citing people with "direct knowledge" of the deals, reported that,
The Fed has signaled that it favors moving the derivatives to give relief to the bank holding company, while the FDIC, which would have to pay off depositors in the event of a bank failure, is objecting, said the people. The bank doesn't believe regulatory approval is needed, said people with knowledge of its position.
So the primary regulator of the banking industry is encouraging a functionally insolvent megabank to respond to a credit downgrade by pushing its most explosively risky holdings onto the laps of the taxpayer. This is lunacy.... Remember that story about the Chinese man who had a world-record 33-pound tumor removed from his face? This would be like treating that patient by removing the tumor and surgically attaching it to the face of a new patient, in this case the U.S. taxpayer.
A series of lawmakers on the Hill, including most notably Sherrod Brown, Carl Levin, and Bernie Sanders, are trying to figure out if there's any way to stop this transaction, but of course there is not. Upstate NY congressman Maurice Hinchey put it best. "What Bank of America is doing is perfectly legal - and that's the problem," he said.
This is exactly why the Glass-Steagall Act needs to be reinstated: without a separation of Investment Banks and Commercial Banks, what we end up getting is taxpayer-guaranteed gambling. Instead of encouraging prudence and savings by insuring deposits in commercial banks, the FDIC is now being turned into a vehicle for socializing speculative losses.
So our government is not only no longer encouraging fiscal conservatism, it is doing exactly the opposite, i.e. encouraging speculation and risk-taking. That this is happening in the fever of the OWS movement, and at a time when top politicians from Barack Obama on down are paying lip service to public complaints against Wall Street, should tell you everything you need to know about whether or not we can expect this government to voluntarily enact real changes, and stop making the taxpayer eat Wall Street's pain.
Anyway, Nomi's list goes a long way toward explaining why Bank of America is the last company on earth whose $53 trillion derivatives portfolio we should be insuring. A sample of her top ten:
7. Bank of America got the most AIG money of the big depositor banks. By virtue of having acquired Merrill Lynch's AIG-related portfolio, B of A got to keep approximately $12 billion worth of federal AIG backing, too. It also received more government subsidies than any other mega-bank except Citigroup ...

In terms of overall federal subsidies (including TARP), Bank of America was second only to Citigroup ($230 billion compared to $415 billion). None of that got in the way of former B of A CEO Ken Lewis' personal take, a $63 million retirement plan, in addition to the $63 million he scored during the three years before his departure.
If you're a Bank of America customer, Nomi is right: find another bank. Try a local credit union. Keeping your money in this TBTF behemoth is very unsafe sex.
Incidentally, this kind of suggestion might prove a real help to OWS. One definite tactic that Occupy Wall Street can adopt, going forward, is educating people about the perfidy of certain financial institutions and convincing people to do what they did back in the days of apartheid, which is disinvest. If everyone were to start pulling their money out of the worst-offending banks, that would have a profound effect on the markets and may function as a great short-cut to political change.
Bank of America is a great place to start. All the TBTF banks suck equally, but as George Orwell would say, some banks are more equal than others. Withdrawals would be a great way for people to answer the Fed's decision to put depositors on the hook for Merrill Lynch's bad bets.
We've had enough. The 1% own and operate the corporate media. They are doing everything they can to defend the status quo, squash dissent and protect the wealthy and the powerful. The Common Dreams media model is different. We cover the news that matters to the 99%. Our mission? To inform. To inspire. To ignite change for the common good. How? Nonprofit. Independent. Reader-supported. Free to read. Free to republish. Free to share. With no advertising. No paywalls. No selling of your data. Thousands of small donations fund our newsroom and allow us to continue publishing. Can you chip in? We can't do it without you. Thank you.