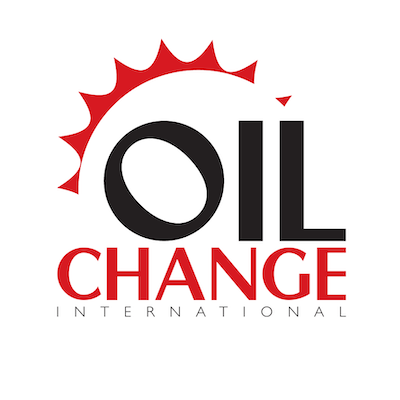 For Immediate Release
Contact:
Valentina Stackl, Oil Change International, valentina@priceofoil.org
Bronwen Tucker, Oil Change International, bronwen@priceofoil.org

Paris Summit at risk of letting fossil fuel companies & Global North leaders off the hook for climate and inequality
PARIS, France
The June 22-23 "Summit for a New Global Financial Pact" is being billed as the first step in a two-year roadmap to overhaul our global financial architecture, and is a crucial opportunity for world leaders to confront the climate crisis and global inequality.
Earlier this week a coalition of 150+ economists and policy experts including Yanis Varoufakis, Jason Hickel, Olúfémi O. Táíwò, Nader Habibi, and Isabelle Ferreras sent a letter to Global North leaders, calling on them to pay their fair share for a just energy transition with trillions in public reparations and to allow democratic and people-centred reforms to the global financial system they have a disproportionate control over.
As a first step, the economists propose redirecting funds from three parts of our economies that are driving climate change and inequality. Combined, a tax on extreme wealth, canceling public external debts in low income countries, and ending fossil fuel handouts would raise over $3 trillion annually to tackle these crises.
Civil society observers have noted that without path-breaking proposals and a democratic process, there is a risk that the Summit will reinforce the existing inequalities of the global financial architecture by allowing Global North countries and private banks and corporations to set the terms of debate.
Oil Change International experts and letter signatories provided the following statements:
Bronwen Tucker, Global Public Finance co-lead at Oil Change International: "World leaders need to hear loud and clear that any global financial architecture 'reform' that still allows public finance for fossil fuels is unacceptable. They must use the Paris Summit to keep their promises to end all international and domestic handouts for fossil fuels, and to make polluters pay their fair share of climate damages. There is no room – or credibility – for further "we can't pay for it" excuses."
Jason Hickel, Professor, ICTA-UAB: "Stopping climate breakdown is not rocket science. Governments need to stop subsidizing fossil fuel companies; international banks need to cancel the external debts of global South countries; and we need to tax extreme wealth. These steps would liberate trillions of dollars for public investment to achieve democratically ratified social and ecological objectives. Recent research shows that millionaires alone are on track to burn 72% of the remaining carbon budget for 1.5 degrees. This is an egregious assault on humanity and the living world, and none of us should tolerate it. We need to understand that it is dangerous to continue supporting an over-consuming elite in the middle of a climate emergency."
Jwala Rambarran, Caribbean Policy Development Centre (CPDC): "While the Paris Summit signals a welcome willingness of the Global North to collaborate and cooperate with the Global South on international economic issues, we caution that lofty rhetoric and good intentions will not be enough to create a truly inclusive, resilient and sustainable global financial system fit for purpose in the twenty-first century. For that, we are of the firm belief that deep, systemic reform is needed, not tinkering on the edges of markets and multilateral institutions, as has been the usual practice."
Alex Lenferna, Nelson Mandela University, Climate Justice Coalition: "Countries in the Global South are drowning in debt, which is driving austerity and undermining our ability to respond to the climate crisis. Climate finance cannot be in the form of more loans, deepening debt, and devastating austerity for the Global South. We need much more public money to drive a truly just transition. The Global North must pay their climate debt, and not use climate finance as a wolf in sheep's clothing that advances their interests through green structural adjustment."
Nezir Sinani, Recourse: "Defunding fossils, debt cancellation, and taxing the rich alone would raise at least $3 trillion a year. But a handful of wealthy governments hold most of the levers to make this happen. The Paris Summit won't work unless they come ready to pull them, and to hand over the controls to build a democratic and transformative financial system fit for the crises we face."
Sohanur Rahman, Executive Coordinator, YouthNet for Climate Justice. Youth Delegate to Paris Summit from Bangladesh: "More people than ever are struggling to afford basic needs and climate disasters intensify. In the face of this, people power has pushed climate reparations firmly onto the international political agenda. But the Paris Summit being held is not enough — we need rich nations to put real public money and financial system transformation on the table."
Notes:
Oil Change International is a research, communications, and advocacy organization focused on exposing the true costs of fossil fuels and facilitating the ongoing transition to clean energy.
(202) 518-9029
LATEST NEWS
"Come on Neal, you can't be against a wealth tax? Are you?"
California Congressman Ro Khanna on Friday said he would like to debate Neal Katyal, a prominent liberal pundit and former acting solicitor general under the Obama administration, over a proposed wealth tax that is now at the heart of a case before the U.S. Supreme Court.
The case in question, Moore v. United States, focuses on the authority of Congress to tax unrealized financial gains of wealthy individuals.

As reported earlier this month by The Lever's Julia Rock, Katyal filed an amicus brief in the case on behalf of Saving America's Family Enterprises (SAFE), "an anonymously funded group—whose board includes corporate lobbyist," opposing the wealth tax.
In a tweet on Friday, Khanna, a progressive Democrat who served as national co-chair of the Bernie Sanders 2020 presidential campaign, suggested he and Katyal have a public debate on Mehdi Hasan's MSNBC show about the need for a wealth tax.
"I really was surprised by this," said Khanna, referencing the revelations about Katyal's involvement in the case, "as anyone who cares deeply about threats to our democracy as you do should recognize the problem of massive income inequality and the concentration of wealth." Both Khanna and Katyal graduated from Yale Law School.
If the Supreme Court rules in favor of the plaintiffs in Moore, experts have said it could have far-reaching implications for how certain kinds of wealth are taxed and could put significant federal revenue at risk.

Khanna said: "Come on Neal, you can't be against a wealth tax? Are you? Massive income inequality is adding flames to threats to democracy."

While many Americans likely know him from his frequent appearances on MSNBC, where he is a paid contributor weighing in on legal and judicial matters, Katyal has also had a long career as a corporate lawyer representing the interests of some of the world's most profitable and powerful companies. As Rock noted in her reporting:
In recent years, Katyal has helped Nestlé defend itself in a child slavery case before the Supreme Court and represented Johnson & Johnson in its bid to use bankruptcy to block lawsuits from cancer victims.

Listed on the Katyal-authored amicus brief alongside SAFE is the group's senior adviser, former Louisiana Democratic senator John Breaux, who also lobbies for ExxonMobil, Norfolk Southern, and Boeing—corporations whose top executives could have a financial interest in the outcome of the case. Breaux also lobbies for billionaire financial magnate and Democratic megadonor James Simons.

SAFE is organized as a so-called social welfare nonprofit, which allows it to hide the identity of its donors and avoid taxes while spending money to influence policy decisions.

Responding to Rock's reporting earlier this week, Aeon senior editor Sam Haselby said: "You'd think a lawyer arguing on behalf of child slavery in Africa and against the billionaire tax would be a far-right figure. But he's an MSNBC fixture, Yale Law alum, and Obama Democrat."
Common Dreams reached out to Katyal for comment about Khanna's invitation to debate, but did not receive a response by publication time.

News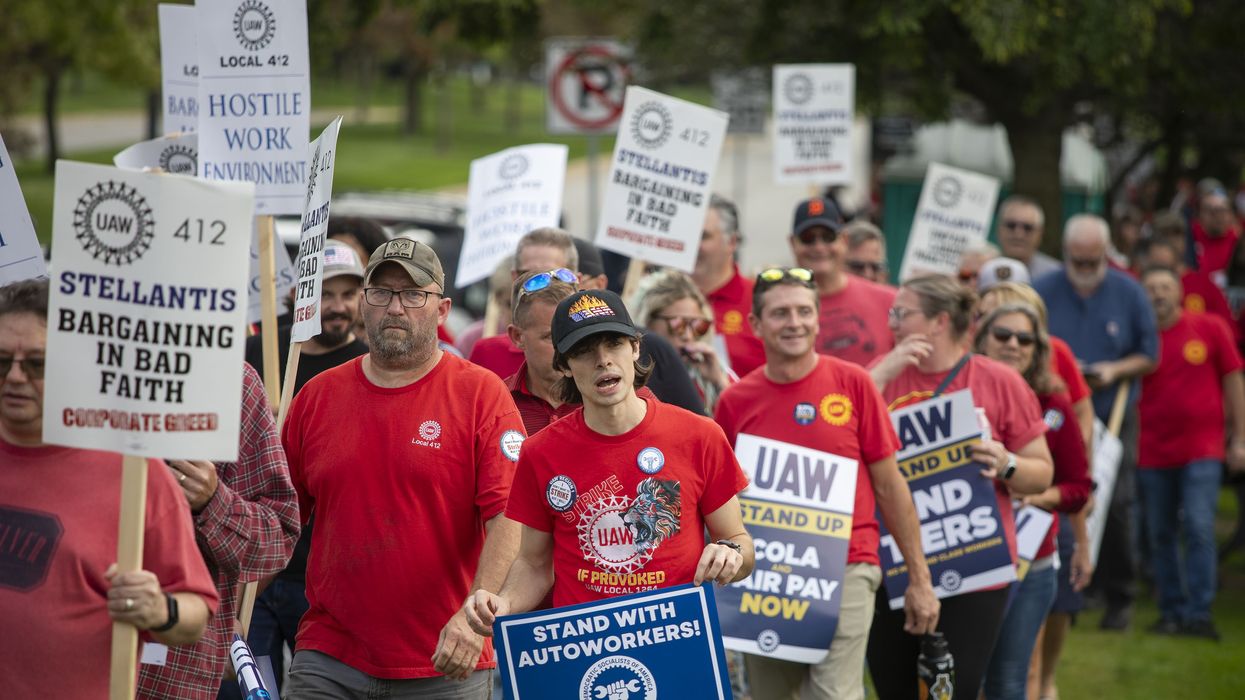 "We will shut down parts distribution until those two companies come to their senses and come to the table with a serious offer," said United Auto Workers president Shawn Fain.
United Auto Workers president Shawn Fain announced Friday that the union is expanding its strikes to every General Motors and Stellantis parts distribution facility in the U.S., a significant escalation that comes as the companies continue to reject workers' demands for major contract improvements.
"We will shut down parts distribution until those two companies come to their senses and come to the table with a serious offer," Fain said in a video update. "The plants that are already on strike will remain on strike."
For now, Ford will be spared additional walkouts, with Fain pointing to "real progress" with the company at the bargaining table. Fain specifically cited positive developments in the company's proposals to end wage tiers and restore cost-of-living adjustments that were suspended more than a decade ago amid the auto industry crisis.
"Ford is showing they're serious about reaching a deal," said Fain. "At GM and Stellantis, it's a different story."
The strike expansion comes a week after nearly 13,000 UAW members walked off the job at three GM, Ford, and Stellantis following the expiration of their contracts with the car manufacturers. Survey data shows a majority of the U.S. public supports the UAW strike.
The UAW is utilizing what it has dubbed a "stand-up strike" strategy, whereby members are called on to walk off the job at selective plants rather than all at once. The union says the tactic will maximize its leverage in negotiations and keep the companies off balance.
"We can and will go all out if our national leadership decides the companies aren't willing to move," Fain said Friday. "Right now we think we can get there. Stellantis and GM, in particular, are going to need some serious pushing."
"The public is on our side, and the members of the UAW are ready to stand up," said Fain. "We invite and encourage everyone who supports our cause to join us on the picket line, from our friends and families all the way up to the president of the United States."
News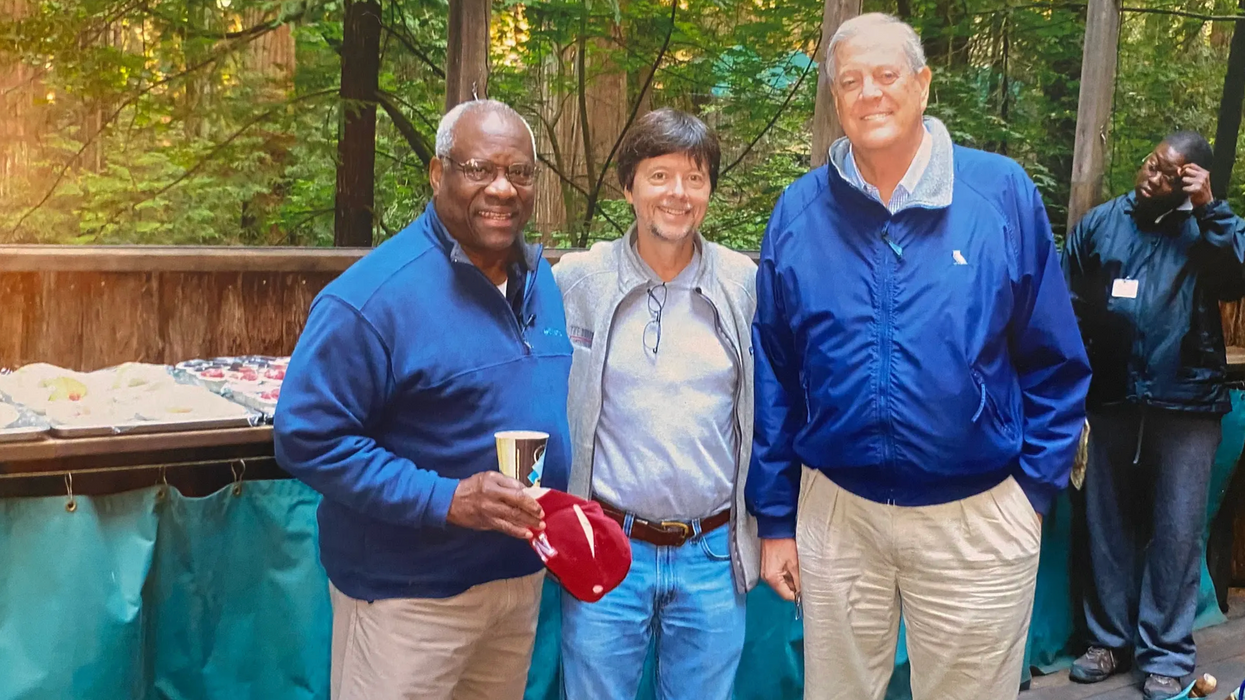 "It's not Groundhog Day: Even more Clarence Thomas corruption has been uncovered."
The investigative outlet ProPublicarevealed Friday that U.S. Supreme Court Clarence Thomas has secretly attended at least two donor events for the powerful Koch network during his tenure on the high court, serving as a "fundraising draw" for the right-wing organization that has used dark money to shape the nation's political system, boost fossil fuels, and fight climate regulations.
Citing former Koch network employees and a major donor, ProPublica reported that Thomas was invited to speak at the events "in the hopes that such access would encourage donors to continue giving."
The outlet describes one donor event that took place in Palm Springs, California in January 2018. Thomas reportedly took a private jet to the gathering but never disclosed the flight in "an apparent violation of federal law requiring justices to report most gifts," ProPublica noted.
A spokesperson for the Koch network—which was founded by the billionaire oil tycoons Charles and David Koch—told ProPublica that it did not pay for Thomas' private jet flight.
"Thomas' involvement in the events is part of a yearslong, personal relationship with the Koch brothers that has remained almost entirely out of public view," ProPublica reported. "It developed over years of trips to the Bohemian Grove, a secretive all-men's retreat in Northern California. Thomas has been a regular at the Grove for two decades, where he stayed in a small camp with real estate billionaire Harlan Crow and the Kochs, according to records and people who've spent time with him there."
John E. Jones III, a retired federal judge appointed by former President George W. Bush, told ProPublica that "it takes my breath away" that Thomas "would go to a Koch network event for donors."
"I'd have gotten a letter that would've commenced a disciplinary proceeding," said Jones.
Unlike lower-court judges, Supreme Court justices do not have a binding code of ethics.

The new reporting is just the latest in a string of revelations detailing Thomas' close ties to right-wing billionaires who have had business before the Supreme Court.
Late last month, after ProPublicauncovered that he had been taking luxury trips on Crow's dime for years, Thomas disclosed that he took three flights on the conservative billionaire's private jet in 2022.
Thomas' connections to billionaires with vested interests in the outcomes of Supreme Court cases have sparked calls for the justice's resignation or impeachment, but Thomas has denied wrongdoing.
Thomas' decisions have helped open the floodgates to the kinds of dark money that the Koch network has been pouring into the U.S. political system for decades, and ProPublica noted Friday that Thomas' relationship with the Koch network could have implications for a case the Supreme Court is set to hear this coming term, Loper Bright Enterprises v. Raimondo.
"The justices could give the network a historic victory: limiting federal agencies' power to issue regulations in areas ranging from the environment to labor rights to consumer protection," the outlet explained. "After shepherding the case to the court, Koch network staff attorneys are now asking the justices to overturn a decades-old precedent. (Thomas used to support the precedent but flipped his position in recent years.)"
The precedent, known as the Chevron doctrine, states that courts should defer to a federal agency's "reasonable" interpretation of a statute when the language of the law as passed by Congress is ambiguous.
The environmental group Earthjusticerecently warned that "eliminating the doctrine" would "shift more power towards the courts and diminish agencies' ability to issue durable regulations in the public interest."
News
Independent, nonprofit journalism needs your help.
Please Pitch In
Today!