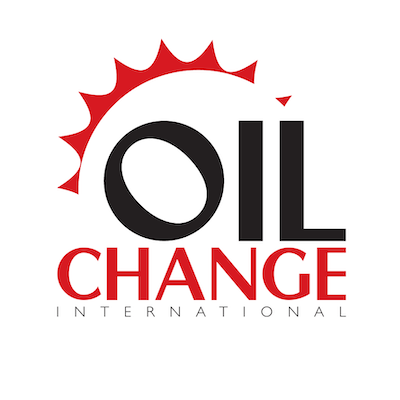 New Research Exposes 5 Global North Countries Responsible for 51% of Planned Oil and Gas Expansion Through 2050
Only 20 countries, led overwhelmingly by the United States, are responsible for nearly 90 percent of the carbon-dioxide (CO2) pollution threatened by new oil and gas fields and fracking wells planned between 2023 and 2050. If this oil and gas expansion [1] is allowed to proceed, it would lock in climate chaos and an unlivable future, according to Planet Wreckers, a new report by Oil Change International.
The research is released days ahead of United Nations Secretary-General António Guterres' Climate Ambition Summit in New York City, where more than 10,000 people will march in protest of inaction against fossil fuels. Guterres has called for countries to show up with commitments to stop oil and gas expansion and plan a phase out of existing production in line with the 1.5°C limit.
If these 20 countries, which the report dubs "Planet Wreckers", halted their planned new oil and gas extraction, 173 billion tonnes (Gt) of carbon pollution would be kept in the ground. This is equivalent to the lifetime pollution of nearly 1,100 new coal plants, or more than 30 years of annual U.S. carbon emissions. On top of oil and gas extraction from already operating sites worldwide, this amount of new carbon pollution would make it impossible to hold temperature rise to 1.5°C.
Five global north countries with the greatest economic means and moral responsibility to rapidly phase out production are responsible for a majority (51%) of planned expansion from new oil and gas fields through 2050: the United States, Canada, Australia, Norway, and the United Kingdom.
Key Findings:
Analysis shows just 20 countries are responsible for nearly 90% of carbon dioxide pollution threatened by new oil and gas extraction projects between 2023 and 2050 — with top 'climate hypocrites' the United States, Canada, Australia, Norway, and the United Kingdom accounting for a majority.
If these 20 Planet Wreckers followed the call from UN Secretary General Guterres to stop new oil and gas fields and licensing, the equivalent to the lifetime carbon pollution of 1,100 new coal plants would be kept in the ground
The United States is Planet Wrecker In Chief, accounting for more than one-third of planned global oil and gas expansion through 2050.
Oil and gas expansion by the 20 Planet Wrecker countries would make it impossible to hold temperature rise to 1.5°C.
The United States is "Planet Wrecker-In-Chief", accounting for more than one-third of CO2 pollution from planned global oil and gas expansion through 2050.[2] The United States is already the largest producer of oil and gas in the world and the largest historical climate polluter.
The United Arab Emirates (UAE), this year's host of crucial UN negotiations, is also set to be one of the largest expanders of oil and gas production despite pledging to use its COP presidency to "keep 1.5°C alive".
Oil and gas expansion from the 20 countries would make it impossible to hold temperature rise to 1.5°C. Even extracting just the fossil fuels from existing sites globally would result in 140% more carbon pollution than the allowed budget for 1.5°C. If these countries proceed with new extraction, committed carbon pollution from fossil fuel production will be 190% over the 1.5°C budget, risking locking in more than a dangerous 2°C of warming, and an unlivable future for all.
Romain Ioualalen, Global Policy lead and report co-author at Oil Change International, said: "It's simple: when you are in a hole, the first step is to stop digging. The climate crisis is global in nature – but is atrociously unjust. A handful of the world's richest nations' are risking our future by willingly ignoring the calls to rapidly phase out fossil fuels. Despite very clear science telling us what is in store beyond 1.5°C, these so-called climate leaders are planning for climate chaos. Continuing to increase fossil fuel production anywhere is not compatible with a liveable future and has been rightly called "moral and economic madness" by UN Secretary General Guterres. All countries must show up to the UN Climate Ambition Summit with plans to stop oil and gas expansion immediately, but these five countries have the additional responsibility to move first and fastest to phase out their production, and pay their fair share to fund a just global energy transition. The world is watching, and those intent on leading us into disaster will be held accountable."
Julia Levin, Associate Director, National Climate, Environmental Defence Canada said: "Canada has been rightly exposed as one of the worst polluters on the planet, as a result of its plans to increase oil and gas production. It has been a devastating summer for people across Canada, who have lost their lives, their homes and their communities as a result of climate disasters. Yet governments in Canada are throwing fuel on the fire by expanding oil and gas production, while the federal government drags its feet on new rules that would cap and cut emissions from the oil and gas sector. Further delay in reducing oil and gas pollution is inexcusable."
Tessa Khan, Executive Director at Uplift, said: "We're often told that the UK is a climate leader, but this confirms that we're now part of a tiny club of countries that are having an outsized role in driving the climate crisis. We know we cannot keep opening up new oil and gas fields if we want a habitable world, yet that is exactly what this government is doing.
Rishi Sunak needs to stop bowing to the demands of the fossil fuel firms, who continue to rake in obscene profits while millions of us cannot afford to heat our homes.
What's worse is that we don't need to be part of this wrecking club. The UK has renewable resources in abundance, enough to provide us with a cheaper, clean supply of energy. Oil and gas companies cannot be allowed to influence the UK's energy or climate policies any longer."
James Sherley, Climate Justice Campaigner at Jubilee Australia, said: "Despite the reality of the climate crisis the Australian government continues to facilitate the expansion of the fossil fuel industry. In recent years Australians have been devastated by the most severe bushfires and floods in our history, it is inconceivable that our taxpayer dollars are still propping up the industry causing this destruction. By signing the Glasgow Statement the government can end its support for fossil fuel exports and redirect that integral capital into the clean energy revolution. This is just one step Australia must take if we are to rebuild some credibility on global climate action, especially pertinent considering our bid to host COP31 with our Pacific Islands neighbors."
Frode Pleym, head of Greenpeace Norway, said: "This report confirms that Norway is on a highway to climate hell. The science could not be more clear: There is no room for a single drop of oil from new fields. Yet, the state is spending billions on exploring for ever more resources, even in the vulnerable arctic."
Caroline Brouillette, Executive Director of Climate Action Network Canada, said: "From heatwaves to wildfires to floods, Canadians have experienced devastating climate impacts this summer – all of which are linked to fossil fuels. Pollution from Canada's oil and gas sector has risen unchecked for decades, and the sector is still planning further expansion, actively destroying our chance at a safe and healthy future. Fossil fuel companies won't clean up their act on their own: Canada needs a strong and ambitious emissions cap to ensure the oil and gas industry finally takes responsibility."
Helen Mancini, 16 year old Fridays For Future from New York City, said: "The Planet-Wreckers report presents unmistakable evidence of the peril of fossil fuel expansion while reckoning with the world's historic polluters, namely the United States, and how we must hold them accountable. The activism youth are doing is not radical, it's a demand for survival that the Planet-Wreckers must heed."
Lavetanalagi Seru, Regional Coordinator for Pacific Islands Climate Action Network (PICAN) said: "Australia's treachery is once again laid bare for all to see. This report cuts through the supposed change in rhetoric on climate by the Albanese Government and exposes Australia for what it truly is: a captive of the fossil fuel industry shackled to its insidious agenda.
It's unfathomable that the Australian government continues to stoke the flames of the climate crisis, despite the brutal scars of unprecedented bushfires and floods etched into its landscape, and with full knowledge of the profound impacts that the fossil fuel industry inflicts upon First Nations communities and the Pacific.
With the window of opportunity to limit global warming to 1.5°C rapidly closing, a global fossil fuel phase out that is fast, fair and funded must be our paramount priority. Pacific Leaders must strongly insist on Australia to course correct before lending its support to the COP31 bid."
Oil Change International is a research, communications, and advocacy organization focused on exposing the true costs of fossil fuels and facilitating the ongoing transition to clean energy.
(202) 518-9029
LATEST NEWS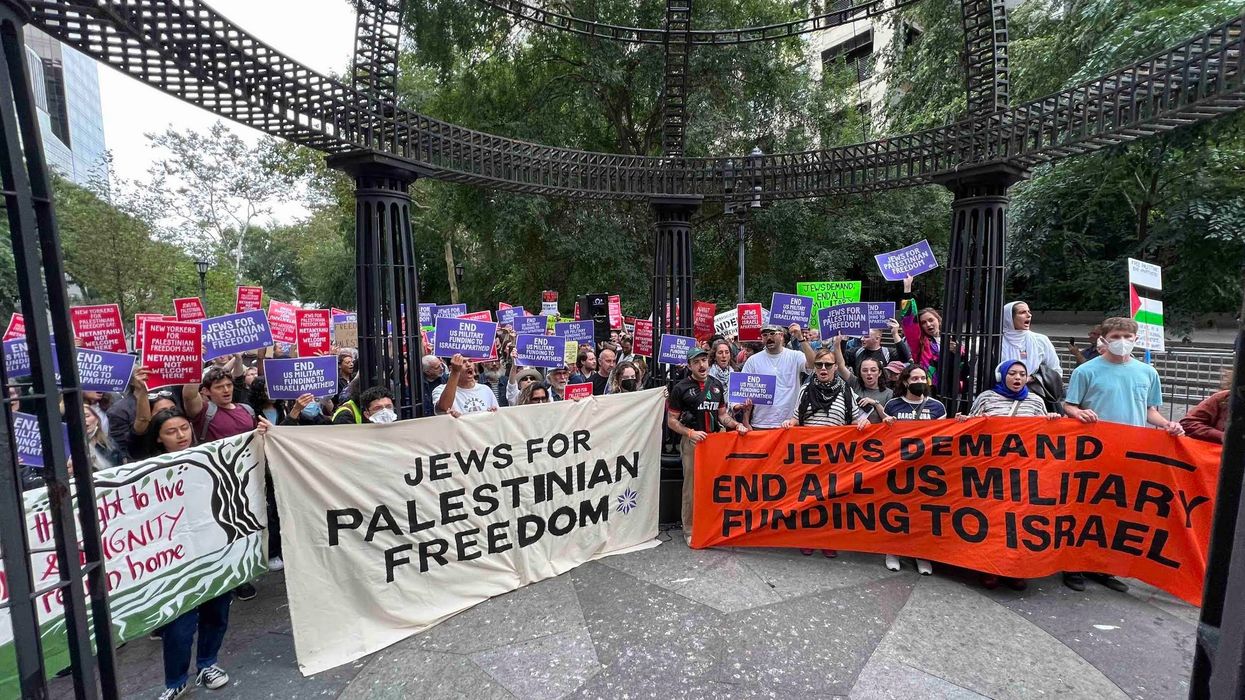 "As Jewish New Yorkers committed to racial justice, we believe apartheid is indefensible," said one protester. "Palestinians deserve to live with dignity and freedom."
A pair of democratic socialist New York state lawmakers joined more than 250 Jewish demonstrators and allies on Friday afternoon outside United Nations headquarters in Midtown Manhattan to protest Israeli Prime Minister Benjamin Netanyahu's General Assembly speech defending his far-right government's apartheid policies.
New York state Sen. Jabari Brisport (D-25) and state Assemblymember Zohran Mamdani (D-36) joined activists from Jewish Voice for Peace (JVP), Adalah Justice Project, and other human rights defenders as Netanyahu—whose government is widely considered the most extreme in Israeli history—addressed world leaders inside the U.N. building.
During his speech, Netanyahu displayed a map of the Middle East without Palestine, while claiming he has "long sought to make peace with the Palestinians."
The protesters said there can be no peace under apartheid.
"As Jewish New Yorkers committed to racial justice, we believe apartheid is indefensible," asserted JVP's Jay Saper. "Palestinians deserve to live with dignity and freedom."
Brisport—who in May introduced the Not On Our Dime! Act, which would prevent state-registered charities from funding violations of the Geneva Convention by Israeli settlers—said: "In Brooklyn we have a saying, 'Spread love, it's the Brooklyn way.' Netanyahu has spread hate and displacement. And that has no place in our city."
The senator has previously drawn attention to the more than 700,000 Israelis living in over 250 illegal settlements built on Palestinian land in the unlawfully occupied West Bank, with the backing of the Israel Defense Forces (IDF). Many of the illegal colonies are funded by New York-based organizations.

Last year, the Israeli government forcibly displaced more than 1,000 Palestinians from their homes in what many critics have called acts of ethnic cleansing. Hundreds more Palestinians have been displaced this year to make way for Jewish settler-colonists.
There have also been multiple deadly settler rampages through Palestinian towns this year, revenge attacks that a wide range of critics—from Palestinian-American Congresswoman Rashida Tlaib (D-Mich.) to conservative U.S. Jewish groups and an IDF general—called "pogroms."
"We should refuse to host a man who has openly lauded the ethnic cleansing of thousands of Palestinians from their homes, who gave the green light for bombing campaigns that left large parts of Gaza uninhabitable, a man who approved killing sprees that riddled streets with Palestinians wounded and killed," Adalah Justice Project communications and strategy director Sumaya Awad told the demonstrators.
According to the U.N.'s Office for the Coordination of Humanitarian Affairs, Israeli soldiers and settlers have killed at least 200 Palestinians this year, making it the deadliest year for Palestinians since the final year of the second intifada, or general uprising, in 2005. The advocacy group Defense for Children International Palestine says 45 Palestinian children have been killed by Israelis so far this year. At least 30 Israelis have been killed by Palestinian militant attacks in 2023.
Through it all, the U.S. continues to give Israel—the 13th-wealthiest nation in the world per capita, according to the International Monetary Fund—billions of dollars in nearly unconditional annual aid.
"Earlier today, someone asked me, 'Why should New Yorkers care about what's happening halfway across the world in Israel?'" said Mamdani, a co-sponsor of Brisport's bill. "There are 3.8 billion reasons for us to care: Same as the number of dollars that go from the U.S. to Israel in military aid every year."
"As Americans," he added, "this is a fight that recognizes our complicity in this apartheid regime in Israel."
News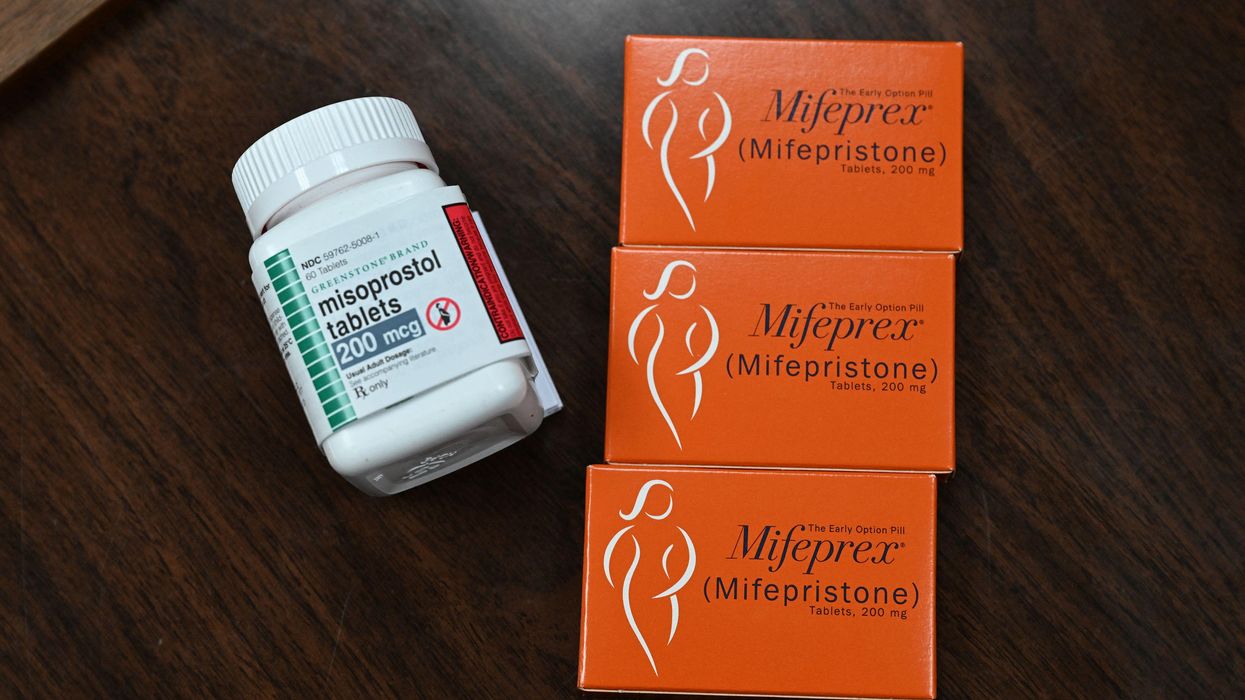 "In this particular case, here's the audacity: Self-managed abortion is not even a crime in fucking Nebraska," said one rights advocate.
Amid a wave of right-wing efforts to quash abortion rights across the United States, a Nebraska judge on Friday sentenced Jessica Burgess to two years in prison after helping her teenage daughter end her pregnancy and bury the remains in early 2022.
Police have said that over two years ago, then-17-year-old Celeste Burgess took abortion pills—provided by her mother—at approximately 29 weeks pregnant and gave birth to a stillborn fetus, which the pair burned and buried in Norfolk, Nebraska.
Celeste Burgess was sentenced to 90 days behind bars and released earlier this month. Tanner Barnhill, who pleaded no contest to attempting to conceal a death for helping with the burial, was sentenced to nine months of probation and 40 hours of community service.
Jessica Burgess, who took a plea deal, faced up to five years in prison. She pleaded guilty to providing an abortion after 20 weeks of gestation, tampering with human remains, and false reporting. As Jezebelnoted, the 42-year-old was charged even though the state's 20-week ban that was in effect at the time applied to "licensed abortion providers, not people self-managing their own terminations."
As Rafa Kidvai, director of If/When/How's Repro Legal Defense Fund—which is not representing Jessica Burgess—put it to Jezebel, "In this particular case, here's the audacity: Self-managed abortion is not even a crime in fucking Nebraska."
"None of this is about justice or safety or someone's health or society being better or kinder or safer—this is about control from the state," Kidvai argued. "Everything is a distraction, including conversations around gestational age... They're distracting you constantly by telling you that your individual choices are the problem, not the systems that keep you oppressed."
The Appeal reported Friday that "abortions after 21 weeks rarely occur within the United States, accounting for just 1% of all abortions. It is unclear when Celeste first knew she was pregnant. Police say Celeste, then 17, got an ultrasound showing she was 23 weeks pregnant on March 8, 2022."
"That same month, police say Jessica Burgess ordered abortion pills online. But the medication took about six weeks to arrive," the outlet added. "[Celeste] Burgess stated in court that she wanted to end her pregnancy because she was in an abusive relationship and did not want to share a child with the man who impregnated her."
While Celeste Burgess' stillbirth occurred a couple of months before the U.S. Supreme Court overturned Roe v. Wade, abortion rights advocates have connected the Nebraska mother and daughter's cases to a broader assault on reproductive freedom since the right-wing justices' Dobbs v. Jackson Women's Health Organizationdecision.
Nebraska is among several states that have tightened abortion restrictions since June 2022. In May, Republican Nebraska Gov. Jim Pillen signed a bill banning abortion at 12 weeks of pregnancy, with exceptions for rape, incest, and to save the life of the pregnant person—a measure which has taken effect but that rights group are fighting in state court.
The Burgesses' cases have also heightened concerns about digital communications, given that police obtained and Facebook parent company Meta complied with a search warrant for their private messages. Further, there are rising fears that U.S. law enforcement may eventually try to use new laboratory methods allegedly developed by researchers in Poland—which has outlawed most abortions—to detect medication commonly used to end pregnancies in biological specimens.
Across the United States from 2000 to 2020, "at least 61 people were criminally investigated or arrested for ending their own pregnancies or helping someone else do so," according to a report released this month by Pregnancy Justice and other groups. From 2006 to 2020, "more than 1,300 people were arrested in relation to their conduct during pregnancy," including people who experienced miscarriages and stillbirths but were suspected of self-managing abortions.
Emma Roth, senior staff attorney at Pregnancy Justice, told The Appeal that "even if the state's law does not criminalize abortion itself, prosecutors will still seek other creative ways to try to incarcerate, shame, or make a case out of that person."
"Prosecutors will charge anything that they can think of when what they're actually trying to criminalize is what they view as immoral conduct," Roth stressed. With the Burgesses, she said, "the prosecutor's whole case was about shaming somebody for being a young teenager and having an abortion later on in pregnancy. These prosecutions create a culture of fear."
Nebraska is one of multiple U.S. states where reproductive rights advocates are currently working to put a question on 2024 ballots regarding an amendment to the state constitution that would protect the right to abortion.

News
"This is unprecedented: a sitting president showing up on the picket lines with workers," said Congressional Progressive Caucus Chair Pramila Jayapal.
In a historic move, U.S. President Joe Biden vowed Friday to travel to Michigan next week and stand with striking United Auto Workers members, an announcement that came just hours after union autoworkers widened their strike to include all U.S. General Motors and Stellantis parts distribution centers.
"Tuesday, I'll go to Michigan to join the picket line and stand in solidarity with the men and women of UAW as they fight for a fair share of the value they helped create," Biden said on social media. "It's time for a win-win agreement that keeps American auto manufacturing thriving with well-paid UAW jobs."
Last Friday, Biden called on automakers to share more of their windfall with UAW workers, who are seeking better pay and benefits.
"Auto companies have seen record profits... They have not been shared fairly with workers," the president said. "I understand the workers' frustration. Over generations, autoworkers have sacrificed so much to keep the industry alive and strong, especially during the economic crisis and the pandemic."
"The companies have made some significant offers," Biden added. "But I believe they should go further to ensure that record corporate profits mean record contracts for the UAW."
Biden—who is seeking reelection next year—is a self-described "pro-labor president" but his response to the UAW is notably different from last year, when he came under fire for signing legislation to block a nationwide rail strike.
At noon Eastern time this Friday, workers at all 38 GM and Stellantis parts distribution facilities across the U.S. walked off the job as the UAW escalated its strike.
"We will shut down parts distribution until those two companies come to their senses and come to the table with a serious offer," UAW president Shawn Fain said in a video update. "The plants that are already on strike will remain on strike."
Fain said Ford was spared the escalation because UAW and company negotiators were making "real progress" at the bargaining table.
While some striking workers said they'd prefer the president didn't join them, others welcomed the solidarity.
"Me personally, I wouldn't mind if Biden stepped up and showed some support," 55-year-old Laura Zielinski of Toledo, Ohio, toldReuters earlier this week, recalling 2010, when he was vice president and visited her city's Stellantis assembly plant.
"Support like that would put a spotlight on the talks—kind of give a nudge to the companies," she added.
Congressional Progressive Caucus Chair Pramila Jayapal (D-Wash.) said Friday on social media that it was "unprecedented" for a sitting U.S. president to join striking workers on a picket line.
Jeremi Suri, a historian and presidential scholar at the University of Texas at Austin, toldReuters the last time it happened was probably in 1902, when then-President Theodore Roosevelt invited striking coal miners to the White House.
"This would be a major, major shift for Biden to identify the presidency with striking workers," said Suri, "rather than siding with industry or staying above the fray."
News
Independent, nonprofit journalism needs your help.
Please Pitch In
Today!