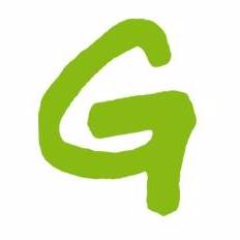 Greenpeace International climate justice activists board and occupy Shell platform en route to major oilfield with message: 'STOP DRILLING. START PAYING.'
AMSTERDAM, Netherlands
Greenpeace activists from Argentina, Turkey, the US and the UK have boarded a Shell contracted vessel in the Atlantic Ocean with a banner bearing the message: "Stop Drilling. Start Paying".
Just two days ahead of Shell's profits announcement, four Greenpeace International activists boarded the White Marlin vessel at sea north of the Canary Islands in a peaceful protest against the climate devastation around the world caused by Shell and the wider fossil fuel industry, without paying a penny towards loss and damage.
At 8am (GMT) on Tuesday, the protesters approached the 51,000-tonne heavy-lift vessel in three boats launched from Greenpeace's Arctic Sunrise ship and used ropes to climb onto the deck.
The four activists: Carlos Marcelo Bariggi Amara, from Argentina; Yakup Çetinkaya, from Turkey; Imogen Michel from the UK and Usnea Granger from the US are now occupying the ship's cargo, a Shell oil and gas platform. Two other activists, Yeb Saño from the Philippines, and Waya Pesik Maweru from Indonesia attempted to join them but did not manage to board.
The platform is a key piece of production equipment that will enable Shell to unlock eight new wells in the Penguins North Sea oil and gas field. The protestors are carrying enough supplies to occupy the platform for days.
Mr Saño, who is executive director of Greenpeace Southeast Asia in his day job, and has previously acted as lead negotiator for the Philippines at global climate talks, signed up as a volunteer with Greenpeace International for the nonviolent direct action and is now on board the Arctic Sunrise.
He said: "Shell must stop drilling and start paying. We're taking action today because when Shell extracts fossil fuels it causes a ripple of death, destruction and displacement around the world, having the worst impact on people who are least to blame for the climate crisis.
"Shell and the wider fossil fuel industry are bringing the climate crisis into our homes, our families, our landscapes and oceans.
"So we will take them on at sea, at shareholder meetings, in the courtroom, online and at their headquarters. We won't stop until we get climate justice. We will make polluters pay.
"They must take accountability for decades of profiting from climate injustice, and pay for the loss and damage they've caused. We need a just transition towards cheap, clean, renewable energy in a way that benefits communities, workers and the climate."
The White Marlin is carrying a floating production storage and offloading [FPSO] unit for a redevelopment project as Shell seeks to squeeze every last drop of oil from the Penguins field. The production platform is the first newmannedvesselforShell in the northern North Sea for 30 years.[1] At peak production the project is expected to yield the equivalent of 45,000 barrels of oil per day, and Shell has suggested it could open up further areas for exploration.
Today's protest comes just a few weeks after Wael Sawan took over as Shell's new chief executive.
This week Shell will likely face further pressure as it announces its full-year profits on Thursday, February 2. The company has already made eye-watering profits off the back of inflated energy prices, driven up by Putin's war in Ukraine.
Greenpeace is a global, independent campaigning organization that uses peaceful protest and creative communication to expose global environmental problems and promote solutions that are essential to a green and peaceful future.
+31 20 718 2000
LATEST NEWS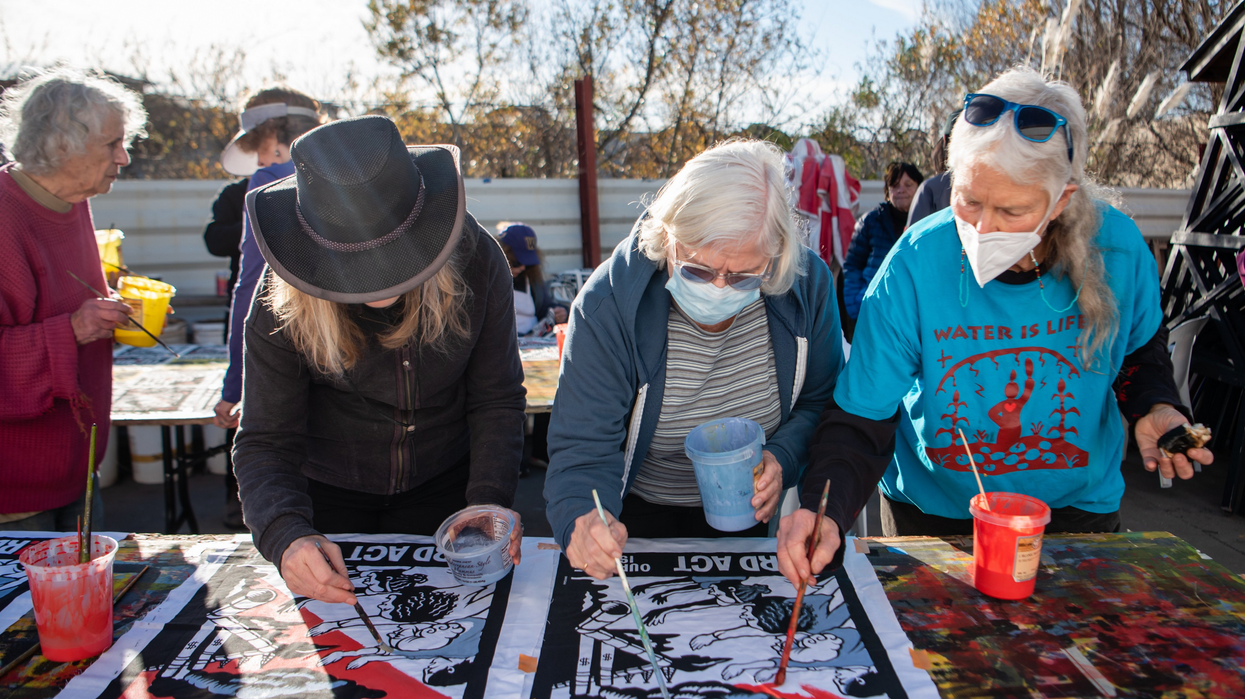 "We have to show young people we have their back," said veteran climate advocate Bill McKibben.
Determined not to leave all the responsibility for climate action with young campaigners like Greta Thunberg and the Sunrise Movement, older Americans are organizing a nationwide Day of Action planned for Tuesday, with the aim of wielding the relative political and economic power of people aged 60 and up to pressure big banks to stop funding fossil fuel projects.
Following actor and activist Jane Fonda's "Fire Drill Friday" protests that began in Washington, D.C. in 2019, longtime climate advocate Bill McKibben founded Third Act last year to mobilize older Americans who wanted to show solidarity with the Generation Z activists leading worldwide climate protests in recent years.
The grassroots effort quickly attracted 50,000 members, many of whom are taking part in the organization's Stop Dirty Banks action on Tuesday—a nationwide blockade of the branches of banks like Wells Fargo, Chase, Citibank, and Bank of America, which have collectively poured $1.1 trillion into fossil fuel projects since the 2015 Paris climate agreement was forged.
Nearly 100 public actions on Tuesday will include a literal "Rocking Chair Rebellion," as McKibben has called the movement, with advocates placing painted rocking chairs at the entrances of bank branches, slicing credit cards with giant pairs of scissors, and displaying papier mache orcas that will eat credit cards to demonstrate that older Americans will no longer support companies that back plant-heating oil and gas projects.
"We have everything we need to turn toward clean energy," said Akaya Windwood, a longtime social justice leader who leads Third Act's advisory council, in a video posted to social media ahead of the protest. "All we're lacking is the political and economic will, so we're calling out the big banks to disinvest in fossil fuels and invest in air that all of us can breathe."
Windwood filmed herself cutting up her credit card ahead of the Day of Action, as did writer Rebecca Solnit, mountain climber Kitty Calhoun, and ocean conservationist Wendy Benchley.
In an op-ed for Common Dreams last week, McKibben, who is 62, noted that his generation on the whole has amassed more "structural power" than the young people who have worked to pressure lawmakers to support the Green New Deal and organized school walkouts as part of the Fridays for Future movement.
"We all vote, so the political impact of the 70 million Americans over 60 is much magnified," wrote McKibben. "And we ended up—fairly or not—with something like 70% of the country's financial assets, so we can put some pressure on banks."
McKibben added that it is "ignoble and impractical" to leave climate action up to younger people.
"So far the kids have had to do all of the work and they've done an amazing job but it's not fair to ask 18-year-olds to solve this problem," the author and 350.org cofounder toldThe Guardian. "We have to show young people we have their back. I'm going to be dead before the climate crisis is at its absolute worst, but being nearer the exit than the entrance concentrates one's mind to notions of legacy and we are the first generation to leave the world in a worse place than we found it."
McKibben will join rally-goers on Tuesday in Washington, D.C., where activists will stage a "rocking chair rebellion" in an intersection outside two of the "big four" banks.
The nationwide Day of Action is being held a day after the Intergovernmental Panel on Climate Change (IPCC) issued its latest report on the climate crisis, showing, as United Nations Secretary-General António Guterres said, that all licensing and funding of new oil and gas extraction must be ceased and all public and private funding of coal must come to an end.
From California to New York, McKibben said Monday on social media, advocates have been alerting bank branches about the coming public actions—displaying all-night projections at Wells Fargo and Chase locations that warn, "Banks: Cut it out or we'll cut it up."

"Banks have particular reason to listen to older people, because so much of the money in the vault belongs to them," wrote McKibben last week. "And because we're hard to outwait. Youth climate organizers have only a decade or so before they're on to the next stage of their lives. Sixty year-old climate activists are likely to have twice that long or more—and we've often got lots of free time."
"Chase and Citi and Wells Fargo and Bank of America should be worried: we're not going anywhere any time soon," he added. "We'll just keep rocking on."
News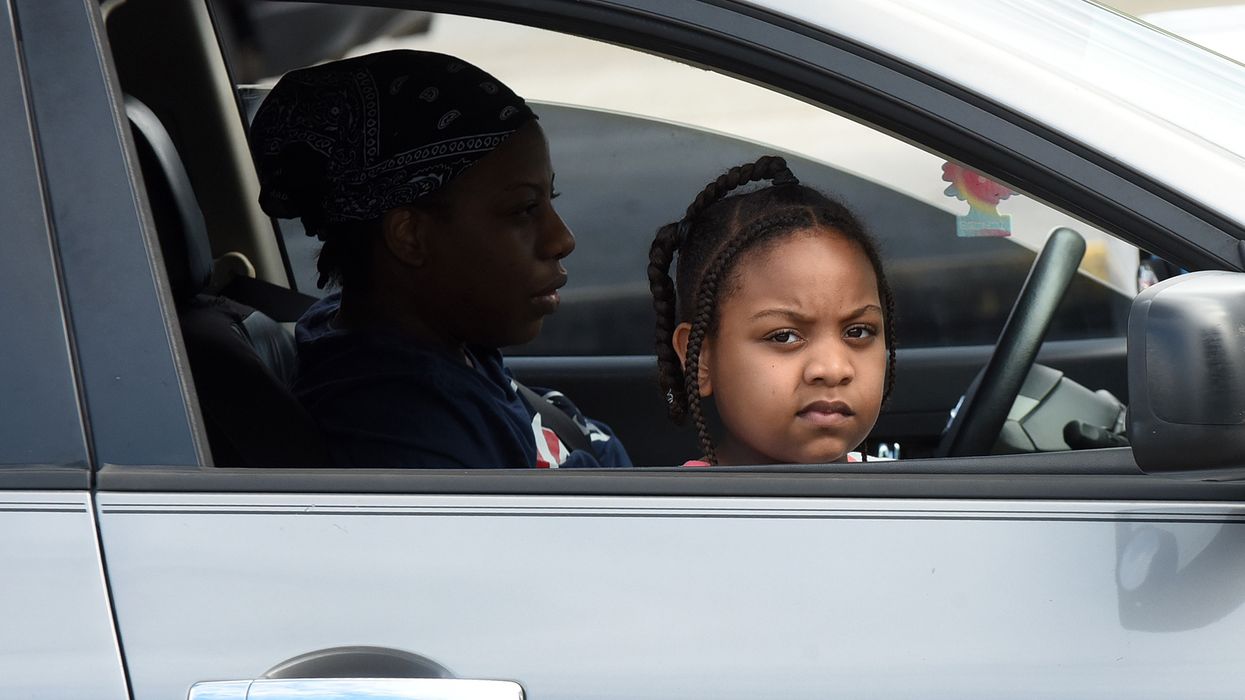 "SNAP is successful at reducing poverty and food insecurity and should be both protected this year from cuts and be strengthened," argues an analysis by the Center on Budget and Policy Priorities.
An analysis released Monday estimates that more than 10 million people across the United States—including 4 million children—would be at risk of losing food benefits if the GOP's proposed attacks on federal nutrition assistance become law.
The Center on Budget and Policy Priorities (CBPP) analysis focuses specifically on legislation introduced last week by Rep. Dusty Johnson (R-S.D.), who wants certain recipients of Supplemental Nutrition Assistance Program (SNAP) benefits to face even more strict work requirements than they do under current law.
"Adults aged 18 through 49 without children in their homes can receive benefits for only three months out of every three years, unless they can document they are working or participate in a qualifying work program at least 20 hours a week or prove they are unable to work," note CBPP's Katie Bergh and Dottie Rosenbaum.
If passed, Johnson's bill would raise the age ceiling for the strict work requirements from 49 to 65, a move that Bergh and Rosenbaum argue would endanger food benefits for both the adults specifically targeted by the law and those in their households.
Adults between the ages of 18 and 65 and without disabilities would be subject to the work requirements and benefit time limits "unless they have a child under age 7 in their home," CBPP points out.

Research has demonstrated repeatedly that work requirements do virtually nothing to boost employment, undercutting the GOP's stated rationale for attempting to expand them year after year.

Johnson's legislation would also limit states' ability to temporarily waive SNAP benefit time limits for able-bodied adults, a freedom that has been used to ensure people have consistent access to benefits during economic downturns.

"A total of more than 10 million people, about 1 in 4 SNAP participants, including about 4 million children, live in households that would be at risk of losing food assistance under the Johnson bill, based on our preliminary estimates," Bergh and Rosenbaum write.
People who would face the loss of benefits, according to CBPP, include "some 3 million adults up to age 65, primarily parents or grandparents, who live in households with school-age children." Those millions of children "would see their household's food assistance fall if their parents or other adults in the family aren't able to meet" the Johnson measure's work requirements, the analysis notes.
Additionally, the Johnson bill—which currently has 24 Republican co-sponsors—would potentially strip food benefits from "about 2 million older adults aged 50 to 64 who do not have children in their homes" as well as adults who happen to live in areas with higher levels of unemployment, making it more difficult to find and hold a job.
"A total of more than 10 million people, about 1 in 4 SNAP participants, including about 4 million children, live in households that would be at risk of losing food assistance under the Johnson bill."
While Bergh and Rosenbaum stress that "not everyone newly subject to these requirements would lose benefits," a "very significant number are likely to be impacted because they are out of work, the state failed to screen them for an exemption they should have qualified for, or they were unable to navigate the verification system to prove they are working."
"This is a punitive and ineffective approach," Bergh and Rosenbaum argue. "SNAP is successful at reducing poverty and food insecurity and should be both protected this year from cuts and be strengthened in some areas so that it does more to combat food insecurity and hunger."
Johnson's bill was introduced after pandemic-related SNAP enhancements were allowed to expire earlier this month, hitting millions of people with steep benefit cuts—in some cases hundreds of dollars per month—as food prices remain elevated nationwide.
"I'm just going to have to go back to not eating very much, about a meal a day," Teresa Calderez, a 63-year-old SNAP recipient who saw her benefits drop from $280 a month to $23, told NPR in a recent interview. "Unfortunately, I have known hunger. And it's not a good feeling."
The South Dakota Republican's proposal isn't the only one the House GOP is considering ahead of upcoming negotiations over the farm bill and the debt ceiling.
As CBPP notes:
Budget plans put forward by the Republican Study Committee and by Trump-era Office of Management and Budget Director Russell Vought would also take food assistance away through harmful work requirements while, respectively, instituting a strict block grant (often used to promote large, unspecified cuts) and radically restructuring SNAP by capping program spending.

In addition, the extensive cuts that House Republicans passed in their 2018 farm bill and similar measures the Trump Administration pursued by regulation could offer clues to what may be ahead in the farm bill debate. In 2018, we detailed how such provisions would hurt older people, workers, children, women, people with disabilities, and veterans. The House-passed bill would have caused more than 1 million households with more than 2 million people to lose benefits altogether or have them reduced. Those provisions were soundly rejected on a bipartisan basis in the Senate.
Facing criticism for failing to keep pandemic-related SNAP expansions alive, Democrats in the House and Senate have pledged to oppose any food assistance cuts going forward.
Sen. Debbie Stabenow (D-Mich.), chair of the Senate Agriculture Committee, said during a hearing last week that Congress "must ensure that the farm bill continues to support the nutrition programs that serve as a lifeline to millions of people and families across this country."
"The SNAP program provides food assistance for more than 41 million Americans, including children, seniors, veterans, and people with disabilities," said Stabenow. "Spending on nutrition programs does not rob resources from other farm bill programs, just as crop insurance doesn't rob resources from other programs when disaster strikes and spending goes up."
"But threats we are hearing from some in the House in favor of reckless and indiscriminate mandatory budget cuts will result in cuts to all farm bill programs," the senator added. "We cannot go backward at a time when our farmers and families need us most."
News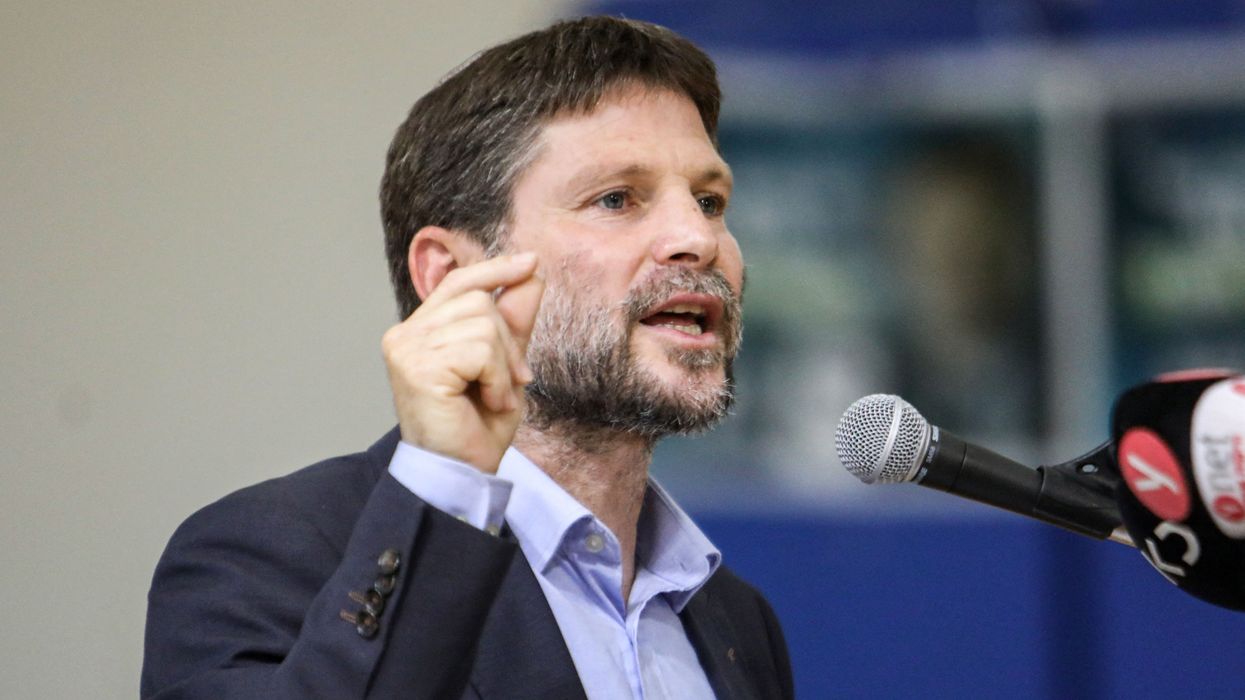 The "only difference between Smotrich and 'liberals' is that he's open about Zionism being genocidal," said one observer.
While condemning the latest anti-Palestinian rights comments from far-right Israeli Finance Minister Bezalel Smotrich, advocates on Monday said his remarks were "genocidal" and noted that Smotrich's violent rhetoric represents longstanding views by Zionists in Israel and elsewhere.
A day after Palestinian and Israeli leaders met in Egypt to discuss deescalating tensions ahead of Ramadan and Passover, Smotrich spoke at a memorial service in Paris where he claimed the Palestinian people are "an invention" dating back to the mid-20th century to fight Zionism.
"There's no such thing as Palestinians because there's no such thing as a Palestinian people," said Smotrich, standing at a podium that displayed a map of Israel, including the occupied West Bank and parts of Jordan. "There is no such thing as a Palestinian nation. There is no Palestinian history. There is no Palestinian language."
He also asked the crowd, "Do you know who are the Palestinians?" before claiming he himself is Palestinian because his grandparents were from Jerusalem and the northern Israeli town of Metula, despite the fact that his surname is derived from a Ukrainian town where his ancestors lived.
The Foreign Ministry of Jordan called Smotrich's comments "extremist, inflammatory, [and] racist" while Palestinian officials described them as "fascist."
Smotrich's comments came less than a month after he publicly said the State of Israel should "wipe out" the village of Hawara soon after the town was targeted by Israeli settlers in a deadly rampage. For those comments, Palestinian rights groups called on the United States government to bar Smotrich from the country.
The Biden administration granted Smotrich a visa despite officials' claims that they found his remarks "repugnant."
Israeli Prime Minister Benjamin Netanyahu's government this month granted Smotrich broad power over the occupied West Bank, including control over settlement planning.

Smotrich's comments also came as Netanyahu's coalition government signaled it is moving forward with parts of a planned overhaul of the country's judicial system, which critics say will make Israel's government even more authoritarian.

Violence in the occupied Palestinian territories has exploded in recent weeks, with 85 people killed by Israeli forces so far this year. Observers have raised alarm that violence could intensify as Jewish and Muslim people are expected to visit Jerusalem's Old City and holy sites to mark Passover and Ramadan in the coming weeks.
Benzion Sanders of the Israel-based anti-occupation group Breaking the Silence warned that Smotrich's comments on Sunday indicated not just his personal beliefs, but his "vision" as a government official and chair of the Religious Zionist Party.
"He's been talking about the vision to ethnically cleanse Palestinians for years," said Sanders.

While the open violence of Smotrich's rhetoric in recent weeks has been uncommon, said Ali Abunimah of Electronic Intifada, his comments have been in line with Israel's long history of "expelling Palestinians from their land and denying their existence."
The "only difference between Smotrich and 'liberals' is that he's open about Zionism being genocidal," said Abunimah.
News
SUPPORT OUR WORK.
We are independent, non-profit, advertising-free and 100%
reader supported.