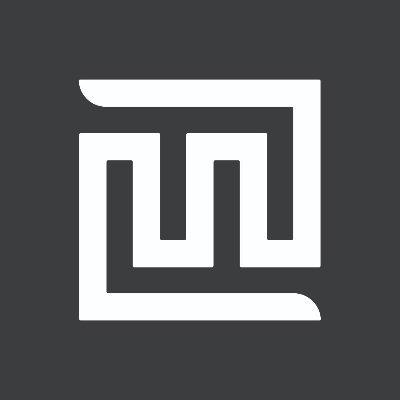 Activists Block White House Entrances to Demand Biden Act Immediately on Climate, Fossil Fuels, and Indigenous Rights
Hundreds risked arrest blocking entrances to the White House grounds.
WASHINGTON
Hundreds of Indigenous, climate justice, and racial justice advocates rallied in front of the White House, and many peacefully blocked entrances to the building today to demand President Biden immediately stop fossil fuel projects like the Line 3 pipeline and center climate justice in any infrastructure package that moves forward in Congress.
The demonstration was led by the Indigenous Environmental Network and supported by climate, racial, and economic justice groups including Arm in Arm, Center for Biological Diversity, Climate Justice Alliance, Friends of the Earth, Public Citizen, Right to the City, and ShutDownDC.
"As Indigenous peoples on the frontline of the climate crisis, we knew it was only a matter of time before Biden's neoliberal agenda was revealed for what it truly is. The truth is, neoliberalism is a tool to maintain the status quo, to perpetuate white supremacy, and to kick the can of problems down the road. We are here to say that is unacceptable and we will continue to stand for Unci Maka, our communities, and future generations by any means necessary," said Ashley (McCray) Engle, Absentee Shawnee Tribe Of Oklahoma/Oglala Lakota Nation, Indigenous Environmental Network Green New Deal Organizer.
Hundreds of people took part in the sit-ins that shut down six White House entrances for multiple hours on Wednesday morning, while many more rallied in support. As of 12pm ET, two people had been detained and released. It was the second major climate protest at the White House this week.
Participants in Wednesday's demonstration included advocates who had come from as far away as Alaska, Minnesota, and Louisiana to testify about the damage being done to their communities by the fossil fuel industry and climate emergency.
"Biden promised climate justice, yet again BIPOC communities are being sacrificed for the U.S. energy dominance. Our villages are washing away into the ocean, our children are developing rare cancers, and birds are falling from our sky dead," said Siqiniq Maupin, Co-Founder & Director, Sovereign Inupiat for a Living Arctic. "This is genocide, and we will fight back. We will be heard. Biden will be called forward to be on the right side of history, to take action now before more humans die in the name of oil and corruption."
"The Mountain Valley Pipeline is going through a lot of sacred places. They are taking people's land. The federal government is supposed to protect people and sacred spaces, but they're not doing their job. President Biden campaigned on the environment and protecting people. Letting all these pipelines like Line 3, DAPL, and MVP come through: that's not helping the public, that's not helping the people he campaigned for," said Crystal Cavalier-Keck, a member of the Occoneechee Band of the Saponi Nation and leader in the fight against the Mountain Valley Pipeline in North Carolina. "If we can stop these pipelines, stop our dependence on oil and gas, and change to cleaner types of energy that are sustainable, it will protect the future. We're trying to do this for the next seven generations. We can't unite people if pipelines are killing our children. It's not a sustainable way to live."
The group included water protectors who are opposing the Line 3 pipeline in Minnesota, which has become a major controversy for the Biden Administration. Last Thursday, Biden's Justice Department continued to defend the project in court despite the administration's pledge to support Indigenous rights and climate justice.
"As Indigenous Women we face higher statistics of sexual violence than any other demographic. The ongoing epidemic of Missing and Murdered Indigenous Women is exacerbated by these corporations," said Taysha Martineau, a water protector of the Fond du Lac tribe who is opposing the Line 3 pipeline. "As a mother of four children, three of whom are female, it is my family that faces those statistics. If the Biden Administration allows this corporation to build this unnecessary and harmful project, not only are they violating treaty rights, they are placing the lives of Indigenous children at risk. One in three Indigenous women go missing or are murdered, raped or sexually assaulted before the age of 15. I ask the Biden Administration to take a look at my children, and answer a question I have to ask myself every single day, 'Which one?'"
With temperatures topping 90 degrees, part of a brutal, climate change-fueled heatwave gripping much of the country, demonstrators carried a 100-ft black pipeline, giant cut-outs of an oil derrick and a wind turbine, and hundreds of recycled cardboard cutouts designed to look like burning flames, a symbol of the literal wildfires burning across the West, as well as the fierce urgency of the present moment.
"We are out here because our communities are suffering from the climate crisis and the extractive economy. It is an act of desperation, but also an act of hope that brings us out in the heat again and again to demand President Biden Stop Line 3, and prioritize an infrastructure package that secures climate justice, Indigenous rights, transit justice, housing justice, and racial justice," said Keya Chatterjee, a coordinator of Arm in Arm, a national mobilization for climate justice.
"We're fighting to push the issue of climate justice," said LaDon Love, the Executive Director of SPACEs In Action, a multi-ethnic membership based community organization in Washington, D.C. "When communities are under attack and we see pipelines being built and eminent domain being used to remove people from their lands, we're not taking care of the people who are voting, we're not taking care of the communities that matter. We're making a choice to put profit over people. We need to make sure we're unifying our fights. We need to stand together to make sure that we have one united voice saying that we have to take care of the lands on which we stand because if not we will all die."
The demonstrators at the White House, supported by hundreds of organizations around the country, are demanding that President Biden stop weakening his climate plans to please Republicans and instead use his executive authority to stop all new fossil fuel projects and "build back fossil free." They also want to see the President use his bully pulpit to make sure Congress includes strong climate, Indigenous rights, housing justice, racial justice, and transit justice commitments in any infrastructure bill.
"To be the climate president we need, President Biden can use his executive authority today to stop approving fossil fuel projects and declare a national climate emergency," said Kassie Siegel, director of the Center for Biological Diversity's Climate Law Institute. "With the stroke of a pen, Biden can take key actions to end the fossil fuel era and jumpstart a 100% renewable and just energy future. We're starting to suffer a climate meltdown, and Biden has to seize the moment to build back fossil free."
Fossil Free Media is a nonprofit media lab that supports the movement to end fossil fuels and address the climate emergency.
LATEST NEWS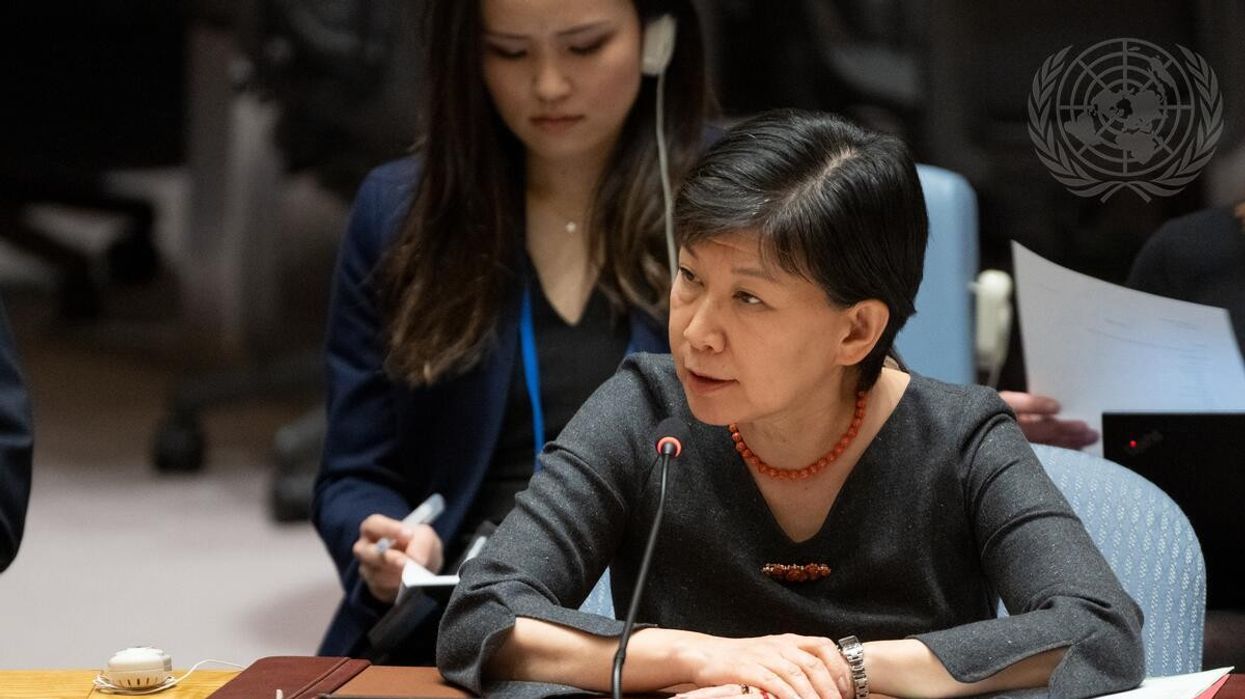 "The absence of dialogue and the erosion of the disarmament and arms control architecture, combined with dangerous rhetoric and veiled threats, are key drivers of this potentially existential risk."
The United Nations disarmament chief on Friday called for de-escalatory talks to curb the risk of nuclear war amid global concerns about Russian President Vladimir Putin's plan to station so-called "tactical" nuclear weapons in Belarus.
Roughly 13 months into the Russian invasion of Ukraine, Putin announced what critics called the "extremely dangerous escalation" last weekend, as United Nations High Representative for Disarmament Affairs Izumi Nakamitsu noted at the beginning of her briefing to the U.N. Security Council—which Russia, a permanent member, is set to lead for a month starting on Saturday.
Nakamitsu's remarks came as Belarusian President Alexander Lukashenko, in a speech to his country's Parliament, claimed without evidence that the United States and other Western nations plan to take over both Belarus and neighboring Poland, and vowed that "we will protect our sovereignty and independence by any means necessary."
"States must avoid taking any actions that could lead to escalation, mistake, or miscalculation."

Nakamitsu said that "the risk of a nuclear weapon being used is currently higher than at any time since the depths of the Cold War. The war in Ukraine represents the most acute example of that risk. The absence of dialogue and the erosion of the disarmament and arms control architecture, combined with dangerous rhetoric and veiled threats, are key drivers of this potentially existential risk."
"States must avoid taking any actions that could lead to escalation, mistake, or miscalculation," she continued. "They should return to dialogue to de-escalate tensions urgently and find ways to develop and implement transparency and confidence-building measures."
Putin justified the deployment plan in part by insisting that the weapons will remain under Russian control and pointing to the U.S. nukes that have been stationed in allied European countries for decades. The United States—which has the world's second-largest nuclear arsenal after Russia—is believed to have about 100 such bombs spread across Belgium, Germany, Italy, the Netherlands, and Turkey.
Both Russia and the United States are parties to the Nuclear Nonproliferation Treaty (NPT). Nakamitsu stressed Friday that all parties to the treaty, whether or not they have nukes, "must strictly adhere to the commitments and obligations they have assumed under the treaty."
\u201cToday, High Representative @INakamitsu urged dialogue to reduce nuclear risk and de-escalate tensions during @UN Security Council briefing on the threat to international peace and security.\n\nRead \u25b6\ufe0f\u00a0https://t.co/iLA5M3miD7\u201d

— ODA (@ODA) 1680279137
The issue of a state without its own weapons hosting some from one of the world's nine nuclear-armed nations "has existed for decades, across various regions and under different arrangements. These arrangements pre-date the NPT, with the exception of the recent announcement," Nakamitsu acknowledged. "The issue of so-called 'nuclear sharing' was debated intensely during the negotiation of the NPT" and "has been the subject of subsequent discussions."
After echoing U.N. Secretary-General António Guterres' call for Russia and the United States "to return to full implementation of the New START Treaty and commence negotiations on its successor," Nakamitsu said that "the accelerated implementation of commitments under the NPT can also contribute to undergirding international stability. I therefore appeal to all states parties of the NPT to fully adhere to their obligations to the treaty, and to immediately engage in serious efforts to reduce nuclear risk and de-escalate tensions."
Meanwhile, the U.S. and Russian ambassadors took aim at each other's countries during the U.N. Security Council meeting.

"We are pursuing cooperation with Belarus without violating obligations," argued Vassily Nebenzia, the Russian ambassador, highlighting the U.S. warheads across Europe. "We are not transferring nuclear weapons."
According toU.N. News:
Russia must take "all requisite measures" in response to "provocative steps," [Nebenzia] said, given the fraying global security architecture, dictated exclusively by Washington, along with London's recent decision to deploy armor-piercing ammunition to Ukraine.

"A nuclear war cannot be won," he said.

Russia's suggestion that this intended deployment is justified because of the use of armor-piercing ammunition supplied by Western forces, containing depleted uranium, is "ludicrous," U.S. Ambassador Robert Wood said.

"Armour-piercing ammunition is in no way analogous to tactical nuclear weapons," he said, adding that the Kremlin is attempting to limit and deter Ukraine's efforts to defend itself, and manipulate matters to win the war.
"Any use of nuclear weapons in Ukraine would have severe consequences and would fundamentally change the nature of this war," Wood added, urging Russia to reconsider its decision to deploy nukes in Belarus.

News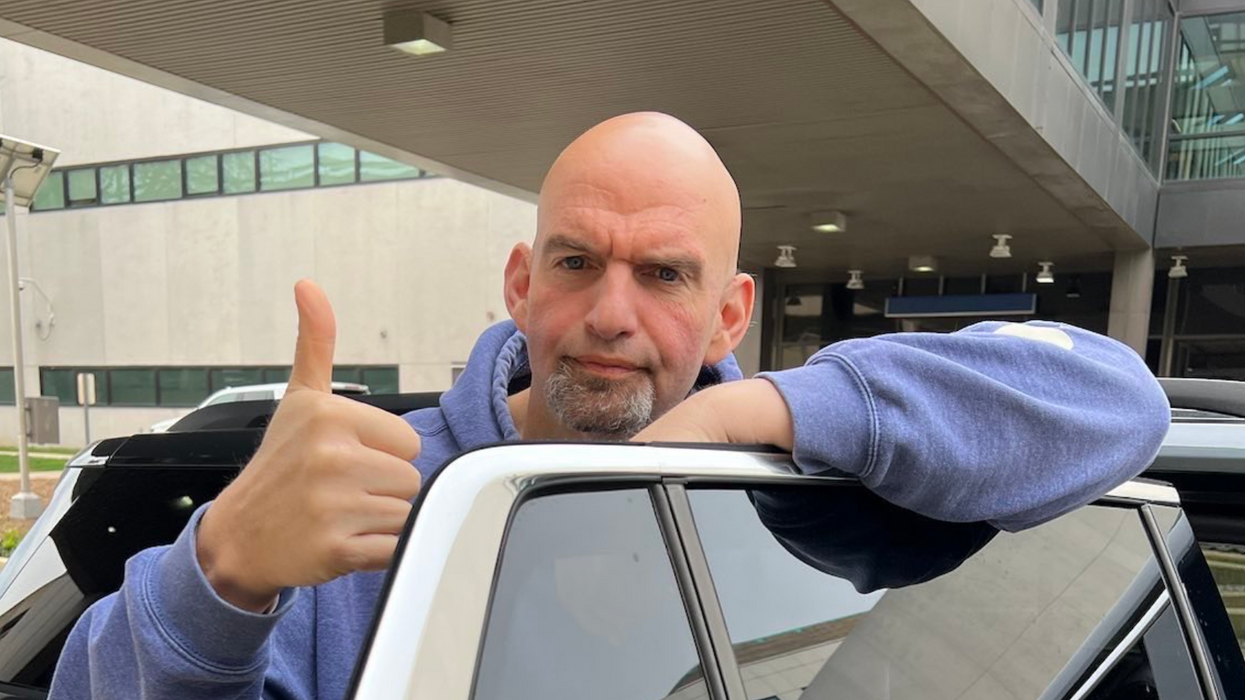 "I'm excited to be the father and husband I want to be, and the senator Pennsylvania deserves," the freshman lawmaker said.
Democratic U.S. Senator John Fetterman is back in his hometown of Braddock, Pennsylvania and looking forward to returning to work soon after being released Friday from Walter Reed military hospital in Maryland, where he was treated for depression.
"I am so happy to be home. I'm excited to be the father and husband I want to be, and the senator Pennsylvania deserves," Fetterman—who was hospitalized for more than a month—said in a statement Friday. "Pennsylvanians have always had my back, and I will always have theirs."
"I am extremely grateful to the incredible team at Walter Reed. The care they provided changed my life," he continued. "I will have more to say about this soon, but for now I want everyone to know that depression is treatable, and treatment works."
\u201cI am so happy to be home. I\u2019m excited to be the father and husband I want to be, and the senator Pennsylvania deserves.\n\nPennsylvanians have always had my back, and I will always have theirs.\u201d

— Senator John Fetterman (@Senator John Fetterman) 1680298883
"This isn't about politics—right now there are people who are suffering with depression in red counties and blue counties," the senator—who also suffered a stroke while campaigning during the Democratic primary race last year—added. "If you need help, please get help."
In an interview slated to be aired on "CBS Sunday Morning" this weekend, Fetterman told anchor Jane Pauley that, for him, depression is like "you just won the biggest, you know, race in the country, and the whole thing about depression is that, objectively, you may have won, but depression can absolutely convince you that you actually lost."
"And that's exactly what happened," he added. "And that was the start of a downward spiral."
\u201cSix weeks after entering Walter Reed National Military Medical Center for inpatient treatment for depression, Sen. @JohnFetterman shares his struggle with depression, his health, and more in an intimate interview with Jane Pauley this "Sunday Morning."\u201d

— CBS Sunday Morning \ud83c\udf1e (@CBS Sunday Morning \ud83c\udf1e) 1680298547
Fetterman is set to return to work the week of April 17 following the congressional recess, Politicoreports.
While still in the hospital on Thursday, Fetterman introduced his first bill—a railroad safety and accountability measure—with Sens. Bob Casey (D-Pa.) and Sherrod Brown (D-Ohio).

News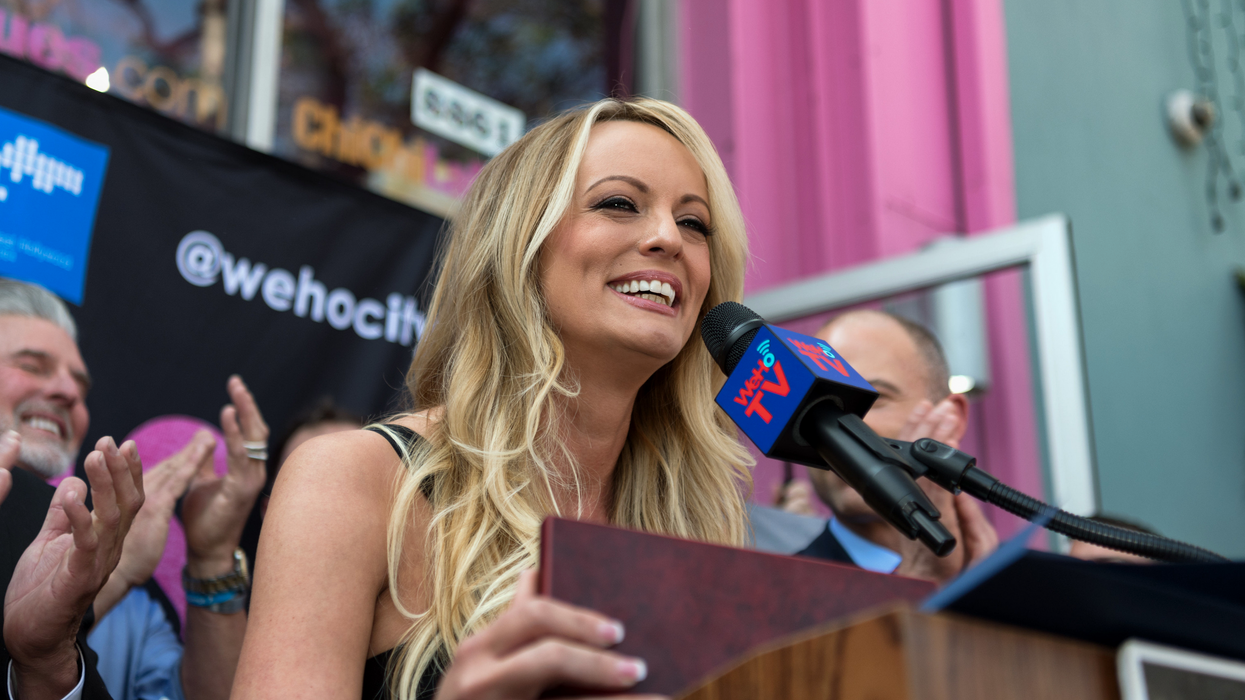 The porn star said she is unafraid of facing the former president in court: "I've seen him naked. There's no way he could be scarier with his clothes on."

Stormy Daniels reacted Friday to the criminal indictment of former U.S. President Donald Trump with a play on his infamous taped remarks seemingly confessing to sexually assaulting women.
"This pussy grabbed back," Daniels—the porn star paid $130,000 by Trump fixer Michael Cohen in return for silence about an alleged 2006 sexual encounter with the future president—told TheTimes of London in a paywalled article.
One month before the 2016 presidential election, a 2005 recording of Trump telling "Access Hollywood" host Billy Bush that "when you're a star," women let you "do anything" to them," including "grab 'em by the pussy" surfaced.
More than two dozen women and a 13-year-old girl have accused Trump—a 2024 Republican presidential candidate—of sexual misconduct, including assault.

"Trump is no longer untouchable," Daniels continued in the interview. "A person in power is not exempt from the law. And no matter what your job is, or what your bank account says, you're held accountable for the things you've said and done, and justice is served."
\u201c\ud83d\udd3a EXCLUSIVE: Stormy Daniels speaks out after Trump is charged with paying alleged hush money.\n\n\u201cHe\u2019s done so much worse that he should have been taken down [for] before. I am fully aware of the insanity of it being a porn star. But it\u2019s also poetic; this pussy grabbed back\u201d\u201d

— The Times and The Sunday Times (@The Times and The Sunday Times) 1680282617
Daniels called Trump's indictment—which reportedly involves over 30 as-of-yet unspecified counts stemming from the $130,000 payment—a "vindication."
"But it's bittersweet," she added. "He's done so much worse that he should have been taken down [for] before. I am fully aware of the insanity of it being a porn star. But it's also poetic."
Trump is both the first president to be impeached twice and the first ex-president to face criminal charges.

Daniels said she learned about the indictment while she was out riding her horse, whose name is Redemption.
"There's something really ironic and hilarious that I got the news about the indictment while I was sitting on a horse named Redemption," she said, adding that she used some of the $130,000 hush money payment to buy a horse trailer.
\u201cThank you to everyone for your support and love! I have so many messages coming in that I can't respond...also don't want to spill my champagne \ud83d\ude1c #Teamstormy merch/autograph orders are pouring in, too! Thank you for that as well but allow a few extra days for shipment.\u201d

— Stormy Daniels (@Stormy Daniels) 1680219745
Daniels said the indictment will "divide people" and questioned whether Trump would ultimately be held accountable, noting that he has "already gotten away with inciting a riot."

"Whatever the outcome is, it's going to cause violence, and there's going to be injuries and death," Daniels warned. "There's the potential for a lot of good to come from this. But either way, a lot of bad is going to come from it, too."
However, Daniels says she's undaunted by the prospect of facing Trump in court.
"I've seen him naked," she explained. "There's no way he could be scarier with his clothes on."
News
SUPPORT OUR WORK.
We are independent, non-profit, advertising-free and 100%
reader supported.