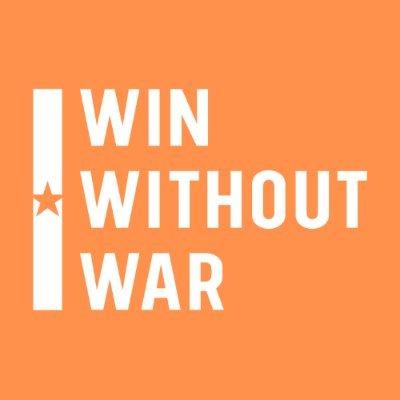 Progressives Support Rep. Omar Against Bad Faith Attacks
50+ national progressive organizations and leaders released the following statement regarding bad faith attacks against Rep. Ilhan Omar for comments earlier this week:
"Representative Ilhan Omar is facing a smear campaign for daring to name what few will: that all victims of war crimes deserve justice, regardless of who commits the crimes. As national progressive organizations and leaders devoted to upholding human rights everywhere and ensuring our democracy can flourish through freedom of speech, we support Rep. Omar and condemn these bad faith attacks.
WASHINGTON
50+ national progressive organizations and leaders released the following statement regarding bad faith attacks against Rep. Ilhan Omar for comments earlier this week:
"Representative Ilhan Omar is facing a smear campaign for daring to name what few will: that all victims of war crimes deserve justice, regardless of who commits the crimes. As national progressive organizations and leaders devoted to upholding human rights everywhere and ensuring our democracy can flourish through freedom of speech, we support Rep. Omar and condemn these bad faith attacks.
"For too long, the United States and its allies have acted with impunity for the atrocities that they commit across the globe. Those who dare to violate Washington taboos and name this simple fact should be commended for their bravery. Instead, they are censored.
"Make no mistake: these attacks and intentional twisting of her words are designed not only to silence criticism of U.S. foreign policy, but to silence an outspoken woman of color. That this latest round of vilification is once again about Rep. Omar in particular is not a coincidence: the repeated targeting of Rep. Omar is rooted in sexism, racism, and anti-Muslim bigotry.
"It is no surprise that Rep. Omar's opponents would seize on any opportunity to once again attack one of Congress's leading progressive voices. The true shame is that many in her own party would buy in to such bad faith attacks.
"We join in solidarity with Rep. Omar and all who are willing to name the simple truth that the United States and its allies should be held accountable for their human rights violations. We urge all members of Congress, and Democratic leadership in particular, to stop falling for manufactured controversy. Fearless leadership for human rights everywhere should be commended, not condemned."
Organizations
Action Center on Race and the Economy
Adalah Justice Project
American Muslim Empowerment Network (AMEN)
Arab American Civic Council
Armenian-American Action Network
Ayada Leads
Center for International Policy
Council on American-Islamic Relations (CAIR)
Democracy for the Arab World Now (DAWN)
Fellow Travelers
Freedom Forward
Friends of Human Rights
IfNotNow
Indivisible
Institute for Policy Studies - New Internationalism Project
Jetpac Resource Center
Jewish Voice for Peace Action
Jews for Racial & Economic Justice
Justice Democrats
MADRE
Masa Fund
MoveOn
MPower Change
National Iranian American Council
Reviving the Islamic Sisterhood for Empowerment
Revolving Door Project
Social Security Works
South Asian Americans Leading Together
The Feminist Front
UltraViolet
Win Without War
Working Families Party Individuals (Affiliations listed for identification purposes only)
Aneelah Afzali - Executive Director, American Muslim Empowerment Network (AMEN)
Iram Ali - Campaign Strategist
Sophia Armen - Co-Chair, The Feminist Front
Zahra Billoo - CAIR San Francisco Bay Area
Pam Campos-Palma - Director of Peace & Security, Working Families Party
John Cavanagh - Senior Advisor, Institute for Policy Studies
Joseph Cirincione - Quincy Institute for Responsible Statecraft
Hassan El-Tayyab - Friends Committee on National Legislation (FCNL)
Richard (RJ) Eskow - The Zero Hour With RJ Eskow
Colin Hicks - Center for Popular Democracy / CPD Action
Marwa Janini - Arab American Association of New York
Wardah Khalid
Sana Qutubuddin - Indian American Muslim Council
Linda Sarsour - Co-founder, MPower Change, Until Freedom, Women's March
Azadeh Shahshahani - Legal & Advocacy Director, Project South. Past president, National Lawyers Guild.
Ilya Sheyman - Former Executive Director, MoveOn Political Action
Yasmine Taeb - Human rights lawyer and progressive strategist
Murshed Zaheed - Progressive Leader, Changemaker
Simone Zimmerman
Win Without War is a diverse network of activists and organizations working for a more peaceful, progressive U.S. foreign policy. We believe that by democratizing U.S. foreign policy and providing progressive alternatives, we can achieve more peaceful, just, and common sense policies that ensure that all people--regardless of race, nationality, gender, religion, or economic status--can find and take advantage of opportunity equally and feel secure.
LATEST NEWS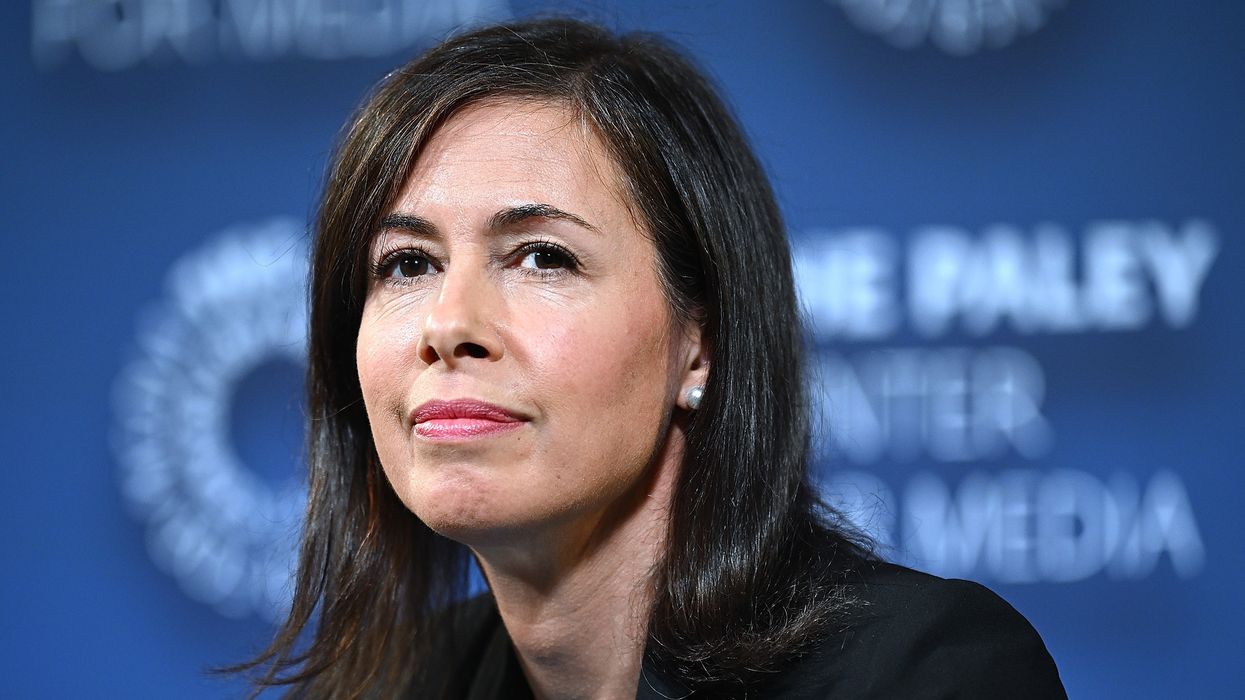 "To allow a handful of monopoly-aspiring gatekeepers to control access to the internet is a direct threat to our democracy," said Michael Copps, a Common Cause special adviser and former FCC commissioner.
Open internet advocates across the United States celebrated on Tuesday as Federal Communications Commission Chair Jessica Rosenworcel announced her highly anticipated proposal to reestablish FCC oversight of broadband and restore net neutrality rules.
"We thank the FCC for moving swiftly to begin the process of reinstating net neutrality regulations," said ACLU senior policy counsel Jenna Leventoff. "The internet is our nation's primary marketplace of ideas—and it's critical that access to that marketplace is not controlled by the profit-seeking whims of powerful telecommunications giants."
Rosenworcel—appointed to lead the commission by President Joe Biden—discussed the history of net neutrality and her new plan to treat broadband as a public utility in a speech at the National Press Club in Washington, D.C., which came on the heels of the U.S. Senate's recent confirmation of Anna Gomez to a long-vacant FCC seat.
Back in 2005, "the agency made clear that when it came to net neutrality, consumers should expect that their broadband providers would not block, throttle, or engage in paid prioritization of lawful internet traffic," she recalled. "In other words, your broadband provider had no business cutting off access to websites, slowing down internet services, and censoring online speech."
"Giant corporations and their lobbyists... will try every trick to block or delay the agency from restoring net neutrality."
After a decade of policymaking and litigation, net neutrality rules were finalized in 2015. However, a few years later—under former FCC Chair Ajit Pai, an appointee of ex-President Donald Trump—the commission caved to industry pressure and repealed them.
"The public backlash was overwhelming. People lit up our phone lines, clogged our email inboxes, and jammed our online comment system to express their disapproval," noted Rosenworcel, who was a commissioner at the time and opposed the repeal. "So today we begin a process to make this right."
The chair is proposing to reclassify broadband under Title II of the Communications Act, which "is the part of the law that gives the FCC clear authority to serve as a watchdog over the communications marketplace and look out for the public interest," she explained. "Title II took on special importance in the net neutrality debate because the courts have ruled that the FCC has clear authority to enforce open internet policies if broadband internet is classified as a Title II service."
"On issue after issue, reclassifying broadband as a Title II service would help the FCC serve the public interest more efficiently and effectively," she pointed out, detailing how it relates to public safety, national security, cybersecurity, network resilience and reliability, privacy, broadband deployment, and robotexts.
Rosenworcel intends to release the full text of the proposal on Thursday and hold a vote regarding whether to kick off rulemaking on October 19. While Brendan Carr, one of the two Republican commissioners,
signaled
his opposition to the Title II approach on Tuesday, Gomez's confirmation earlier this month gives Democrats a 3-2 majority at the FCC.
"Giant corporations and their lobbyists blocked President Biden from filling the final FCC seat for more than two years, and they will try every trick to block or delay the agency from restoring net neutrality now," Demand Progress communications director Maria Langholz warned Tuesday. "The commission must remain resolute and fully restore free and open internet protections to ensure broadband service providers like Comcast and Verizon treat all content equally."
"Americans' internet experience should not be at the whims of corporate executives whose primary concerns are the pockets of their stakeholders and the corporations' bottom line," she added, also applauding the chair.
Free Press co-CEO Jessica J. González similarly praised Rosenworcel and stressed that "without Title II, broadband users are left vulnerable to discrimination, content throttling, dwindling competition, extortionate and monopolistic prices, billing fraud, and other shady behavior."
"As this proceeding gets under way, we will hear all manner of lies from the lobbyists and lawyers representing big phone and cable companies," she predicted. "They'll say anything and everything to avoid being held accountable. But broadband providers and their spin doctors are deeply out of touch with people across the political spectrum, who are fed up with high prices and unreliable services. These people demand a referee on the field to call fouls and issue penalties when broadband companies are being unfair."
Like Rosenworcel, in her Tuesday speech, González also highlighted that "one thing we learned from the Covid-19 pandemic is that broadband is essential infrastructure—it enables us to access education, employment, healthcare, and more."
That "more" includes civic engagement, as leaders at Common Cause noted Tuesday. Ishan Mehta, who directs the group's Media and Democracy Program, said that "the internet has fundamentally changed how people are civically engaged and is critical to participating in society today. It is the primary communications platform, a virtual public square, and has been a powerful organizing tool, allowing social justice movements to gain momentum and widespread support."
After the Trump-era repeal, Mehta explained, "we saw broadband providers throttle popular video streaming services, degrade video quality, forcing customers to pay higher prices for improved quality, offer service plans that favor their own services over competitors, and make hollow, voluntary, and unenforceable promises not to disconnect their customers during the pandemic."
Given how broadband providers have behaved, Michael Copps, a Common Cause special adviser and former FCC commissioner, said that "to allow a handful of monopoly-aspiring gatekeepers to control access to the internet is a direct threat to our democracy."
Rosenworcel's speech came a day after U.S. Sens. Ed Markey (D-Mass.) and Ron Wyden (D-Ore.) led over two dozen of their colleagues in sending a letter calling for the restoration of net neutrality protections. The pair said in a statement Tuesday that "broadband is not a luxury. It is an essential utility and it is imperative that the FCC's authority reflects the necessary nature of the internet in Americans' lives today."
"We need net neutrality so that small businesses are not shoved into online slow lanes, so that powerful social media companies cannot stifle competition, and so that users can always freely speak their minds on social media and advocate for the issues that are most important to them," they said. "We applaud Chairwoman Rosenworcel for her leadership and look forward to working with the FCC to ensure a just broadband future for everyone."
News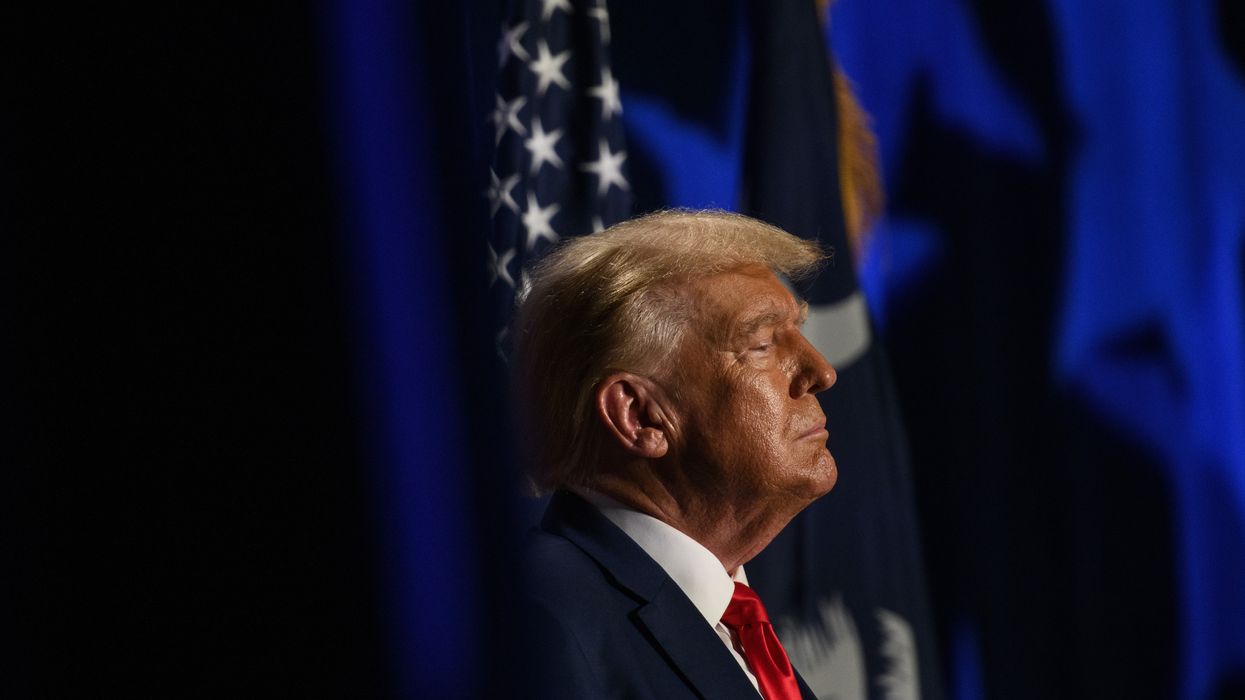 The judge in the case wrote that the Trump Organization's deceptive business practices were something out of "a fantasy world, not the real world."
This is a breaking story... Please check back for possible updates.

A U.S. federal judge on Tuesday ruled that former President Donald Trump—the twice-impeached GOP presidential front-runner facing 91 federal and state criminal charges in four separate cases—committed fraud over years while building his real estate businesses.
The Associated Pressreports Judge Arthur Engoron of the New York Supreme Court's 1st Judicial District ruled in a civil suit that Trump, his company—the Trump Organization—and other defendants including his sons Eric Trump and Donald Trump Jr. and longtime chief financial officer Allen Weisselberg, lied to banks, insurers, and others by massively exaggerating the value of his assets and net worth in documents used to secure deals and financing.
In his ruling—which comes days before the commencement of a non-jury trial—Engoron ordered the revocation of Trump's New York business licenses, a move that will likely make it impossible for the Trump Organization to do business in the state. Engoron also said he would mandate an independent monitor to oversee Trump Organization operations.
The judge also ordered the defendants to propose up to three potential independent receivers to manage the dissolution of the canceled limited liability companies within 10 days.

"In defendants' world: Rent-regulated apartments are worth the same as unregulated apartments; restricted land is worth the same as unrestricted land; restrictions can evaporate into thin air; a disclaimer by one party casting responsibility on another party exonerates the other party's lies," wrote Engoron. "That is a fantasy world, not the real world."
Engoron sanctioned five of Trump's lawyers, including Christopher Kise, who represents the former president in the federal case over his alleged illegal retention and mishandling of classified documents. The attorneys must each pay $7,500.
Kise previously said Trump's fraudulent valuations were a sign of his "investment genius."

Democratic New York Attorney General Letitia James, who brought the civil suit, says the former president at times overvalued his assets by up to $2.2 billion.
According toThe New York Times:
Ms. James started investigating Mr. Trump in March 2019 and filed a lawsuit against him last September, accusing him of "staggering" fraud in representing the value of his apartment buildings, hotels, and golf clubs, among other assets. Her filings have accused Mr. Trump of using simple, duplicitous tricks to multiply the value of his signature properties, from Trump Tower to Mar-a-Lago.
James' lawsuit is seeking a fine of around $250 million and a ban on Trump family members leading the Trump Organization. Trump denies any wrongdoing and accuses James of politically motivated persecution.
News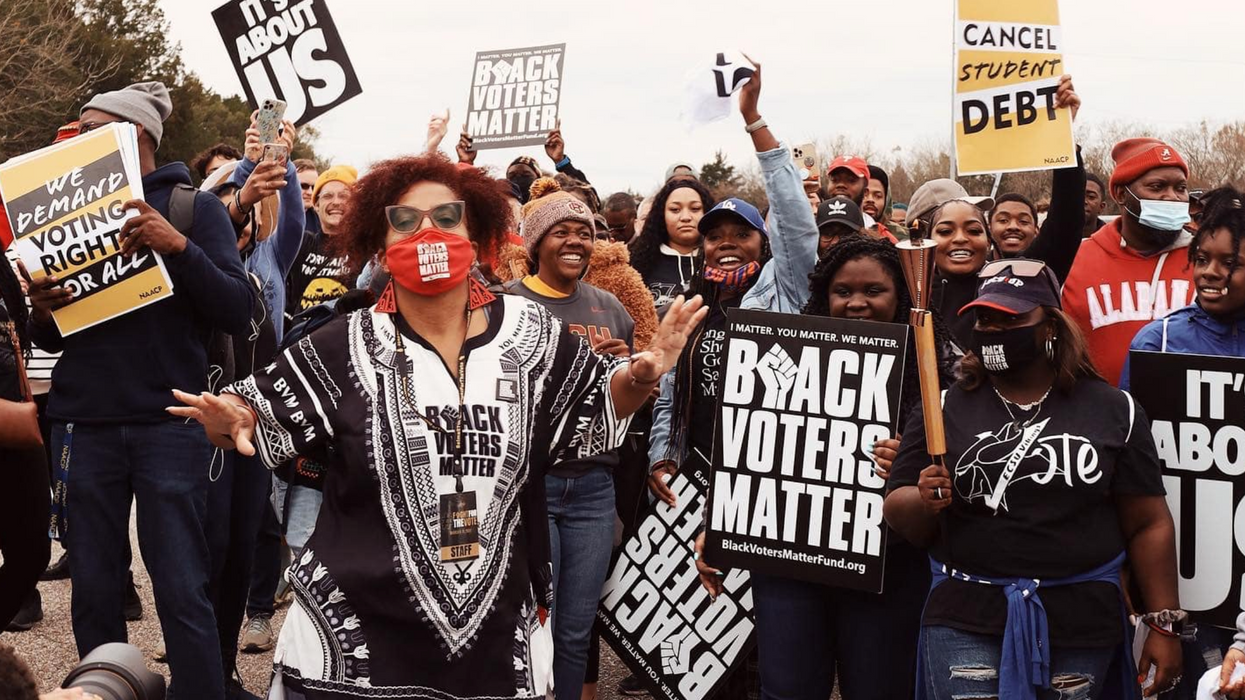 As the Alabama ACLU noted, the state must now create a second district "where Black voters have an opportunity to elect a candidate of their choice by the 2024 elections."
In a ruling hailed by civil rights defenders as a "win for Black voters," the U.S. Supreme Court on Tuesday declined to intervene in a case in which Alabama Republicans are openly defying a federal court's order to redraw the state's racially gerrymandered congressional map.

Evan Milligan, the lead plaintiff in the case, applauded Tuesday's ruling—in which no justices publicly dissented—as a "victory for all Alabamians" and "definitely a really positive step."
The state's Republican policymakers "basically said if you were Black in Alabama, your vote would count for less," Milligan told The Associated Press. "It was our duty and honor to challenge that."

U.S. Rep. Terri Sewell (D-Ala.) described the decision as "another big win for Alabama's Black voters."
Sherrilyn Ifill, the former head of the NAACP Legal Defense Fund (LDF), called the ruling "huge."
"I am darned near tearful with pride," she wrote on social media. "It takes so much to litigate these cases—often before hostile courts, with opposition that is unprincipled, and with naysayers all around."
The Brennan Center for Justice's Michael Li said in a statement that "after a string of remarkable victories, Black voters in Alabama are closer than ever to winning relief from discriminatory maps."
A 2022 order by a federal district court ruled that a new congressional map approved by Alabama's GOP-controlled Legislature and Republican Gov. Kay Ivey after the 2020 census diluted Black voting power because it contained just one majority African-American district. The court—which found that the maps violated Section 2 of the Voting Rights Act and the 14th Amendment—ordered the state to create a new plan with two Black "opportunity districts."
Alabama appealed to the U.S. Supreme Court, which in June ruled 5-4 in Allen v. Milligan—with right-wing Justices John Roberts and Brett Kavanaugh surprising many observers by joining their three liberal colleagues in the majority—to affirm the lower court's decision.
In response to Allen v. Milligan, Ivey convened a special legislative session to make a new map, which she approved in July, declaring that state lawmakers know "our people and our districts better than the federal courts or activist groups."
Despite court orders, Alabama Republicans' new congressional map—the Livingston Congressional Plan 3—lacked a second majority Black district. The map's sponsor, state Sen. Steve Livingston (R-8), said U.S. House Speaker Kevin McCarthy (R-Calif.) told him that he was "interested in keeping my majority."
A federal three-judge panel consisting of two appointees of former President Donald Trump and one appointee of former President Ronald Reagan subsequently blocked the new map, writing that "we are deeply troubled that the state enacted a map that the state readily admits does not provide the remedy we said federal law requires."

On Monday, a special master appointed by the district court submitted three proposals for a new congressional map in Alabama. One of them will be chosen as the state's map for the 2024 elections. A three-judge panel has tentatively scheduled an October 3 hearing to consider the maps.
LDF president and director-counsel Janai Nelson said on social media that "all maps proposed by the special master would allow Black Alabamians the opportunity to elect a candidate of their choice in two congressional districts in the state."
Tuesday's ruling follows the Supreme Court's June decision to allow the redrawing of Louisiana's racially gerrymandered congressional map—a move that will add a second majority-Black district in the Southern state where 1 in 3 residents are African-American.
The ruling also comes amid a battle over Florida's congressional map, drawn by the office of Republican Gov. Ron DeSantis—a 2024 presidential candidate—and approved last year by the state's GOP-controlled Legislature. Earlier this month, a state judge ruled that the redistricting plan is an unconstitutional dilution of Black voters' ability to vote for the legislator of their choice and ordered the map redrawn.
The case will now head to the Florida Supreme Court, where a majority of justices are DeSantis appointees.
News
Independent, nonprofit journalism needs your help.
Please Pitch In
Today!