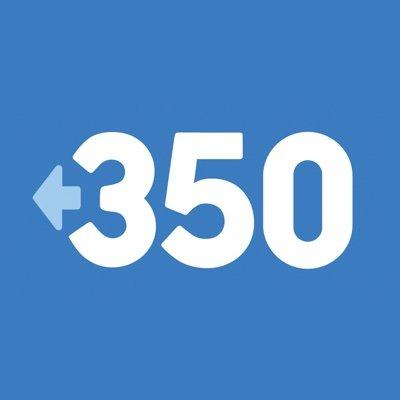 New York State Teachers Pension Fund Increases Coal Investments to Over $300 Million
Despite the climate crisis and the coal industry's decline, NYSTRS' investments in coal increased by 6.2 million shares and $70.5 million in fourth quarter of 2020 new report finds​.
Albany, NY
A new report released today shows that the New York State Teachers' Retirement System (NYSTRS) has more than $300 million invested in companies with substantial coal reserves. NYSTRS owns stocks in 36 companies on the Carbon Underground Coal 100 List and increased their investments in 24 of those same companies by a total of 6.2 million shares as recently as the last quarter of 2020. This includes an addition of 1.1 million shares of the Chinese coal company, Shaanxi Coal Industry Co, that has the second largest coal reserves in the world estimated to represent 27.8 gigatonnes of CO2 emissions, more than five times the annual CO2 emissions of the United States.
The expansion of NYSTRS' investments in the dirtiest fossil fuel companies flies in the face of increased recognition that these fuels represent unprecedented financial and climate risk and are set to decline even further under recent modeling released by the International Energy Agency. The chief of the IEA last week called fossil fuels "junk investments".
"As a recent public school teacher, I can tell you just how devastating it is to work so hard every day to protect our community's future and its children, only to have your pension invested in an industry that's actively harming that future and those children. The fact that coal is also such a financially risky investment of already under-paid teachers' pensions adds more insult to injury." said Senator Jabari Brisport, lead Senate sponsor on the Teachers' Fossil Fuel Divestment Act (S4783A/A6331A). The Act would force the pension fund to responsibly divest from coal within 1 years and from all fossil fuels within 2 years.
"In a time of rapidly increasing global temperatures reaching levels that can lead to runaway climate change, we are all being called on to play a role in reducing our collective greenhouse gas production. Continuing to invest in oil and gas companies and companies that are based on significant coal production and consumption no longer makes fiscal sense and puts the future of our youth at stake. The bill I have introduced with Senator Brisport requiring the NYS Teachers' Retirement System to divest $4 billion from fossil fuel companies, including $311 million from coal is an investment in the future teachers are working so hard to build." said Assembly Member Anna Kelles, who is Assembly lead sponsor of the Teachers Divestment Act which now has more than 62 sponsors.
NYSTRS has over $120 billion in assets making it the second largest pension fund in New York State and one of the ten largest in the country. The New York State Common Retirement Fund (CRF) that is overseen by Comptroller Thomas DiNapoli is the largest New York pension.
Comptroller DiNapoli divested the CRF from 22 coal companies in July 2020 as part of his Climate Action Plan. "Investors who fail to face the risks and seize the opportunities presented by climate change put their portfolios in jeopardy," DiNapoli said in his press release announcing the coal review and divestment process. "We are assessing minimum standards for transition readiness at coal mining companies first, because they face the greatest risk as the world turns to cleaner and renewable energies." Most recently, the CRF divested from oil sands companies and is now reviewing shale oil and gas investments.
Out of the 22 coal companies that Comptroller DiNapoli divested from, NYSTRS still owns stocks in seven of them worth $9.6 million. NYSTRS' investments in 5 of these seven companies increased in the last quarter of 2020.
"The blindfold needs to be taken off. We are far too deep into the climate crisis to be taking steps backwards. My teachers who are working tirelessly to cultivate my mind for the future should not be receiving their pension funds from the investments made in the destruction of my future," said Mandy Berghela, a high school student and member of the New York Youth Climate Leaders.
Teachers have expressed support for divestment. Sixteen NYSUT locals submitted resolutions calling on NYSTRS to divest including the statewide UUP, PSC CUNY, Buffalo, Albany and Troy locals. These resolutions were sent to NYSUT's general assembly. Last year, NYSUT passed a resolution in support of divestment. NYSTRS, which has over 434,000 members and beneficiaries, is under the oversight of the State Legislature. It has an estimated $4.5 billion in fossil fuel holdings.
New York's climate law requires net zero greenhouse gas emissions by 2050. In addition to the CRF's commitment to divest from risky coal, oil and gas companies, three of five New York City pensions, including the NYC teachers, are currently divesting $4 billion from fossil fuels. Governor Cuomo has directed public authorities with assets valued at over $40 billion to divest from fossil fuels. Yet the NYS Teachers Retirement System (NYSTRS) has neglected to develop a divestment plan or any type of climate action plan.
Across the world and here in New York State, more than 1,300 institutions with assets over $14 trillion including over 300 pension funds and governments have committed to divest from fossil fuels. Both the American Federation of Teachers and NYS United Teachers have passed resolutions in favor of divestment.
The report can be downloaded here
Additional Quotes:
"Coal has been one of the biggest contributors to the climate crisis we are confronting today. Coal's financially lucrative days peaked years ago. Continuing to invest and even increasing investments in the dirtiest fossil fuel is simply unacceptable and must stop now. The fiduciaries of NYSTRS are complicit in contributing to climate catastrophe by choosing to invest New York State's public school teachers' retirement fund in coal. Investing in any other sector besides fossil fuels would yield more money for the pension. NYSTRS must divest from coal now." - Barbara Pal, Divest NY Coalition Coordinator, VicePresident of 350NJ-Rockland, Co-Chair of Divest NJ

"NYSTRS' investment in coal and other fossil fuels allows these companies to profit from products that are jeopardizing all life on this planet. And, as Divest NY's coal report shows, these investments represent an unacceptable financial risk to the retired teachers who have entrusted NYSTRS to responsibly invest. NYSTRS's investment in coal is morally unacceptable and violates its fiduciary responsibility to retired teachers. The Interfaith Climate Justice Community of WNY calls on NYSTRS to follow the lead of NYS Comptroller Thomas DiNapoli who has divested the Common Retirement Fund of its coal holdings on environmental and fiduciary grounds," said Sister Eileen O'Connor and Roger Cook, ICJC Co-conveners

"Divestment works -- just ask leading scientists, economists, investors, or fossil fuel companies themselves. Not only is it the prudent financial choice, given the industry's longstanding financial underperformance and future risk. It's the moral imperative, given the immense racial, social, and economic injustice that accompanies a warming world." said Connor Chung, a student and organizer with Fossil Fuel Divest Harvard.

"As the climate crisis continues to accelerate, and as fossil fuels become more and more obsolete everyday, divestment is absolutely necessary for the protection of life on earth as well as providing a sustainable future for the youth of today," said Matt Oill, member of Divest NY and the New York Youth Climate Leaders.

"As a teacher I am concerned about the future of my students, AND I'm concerned about the financial stability of my retirement fund. If Comptroller DiNapoli believes it is financially irresponsible to invest in fossil fuels why is my pension fund still invested?" said Lauren Kirkwood, a teacher and Divest NY member.

"With the state pension fund already showing leadership by divesting from coal and oil sands companies, citing increased risk, it makes no sense for its sister fund, the Teachers fund, to remain invested in these same companies and industries. It's time for the Teachers fund to enter the 21st century and stop invested in the fuels of the 19th century," said Richard Brooks, Stand.earth's Climate Finance Director.

"As the world moves away from and replaces coal projects with renewables and banks and insurance companies decide to stop investing and underwriting coal, it seems almost unbelievable that NYSTRS is increasing its holdings in coal. The fiduciaries are betraying their obligation to achieve acceptable risk for their members and retirees. Teachers, demand that your pension divest from coal immediately and oil and gas thereafter. Stranded assets won't fund your retirement!" said Tina Weishaus, Co-Chair of Divest New Jersey
350 is building a future that's just, prosperous, equitable and safe from the effects of the climate crisis. We're an international movement of ordinary people working to end the age of fossil fuels and build a world of community-led renewable energy for all.
LATEST NEWS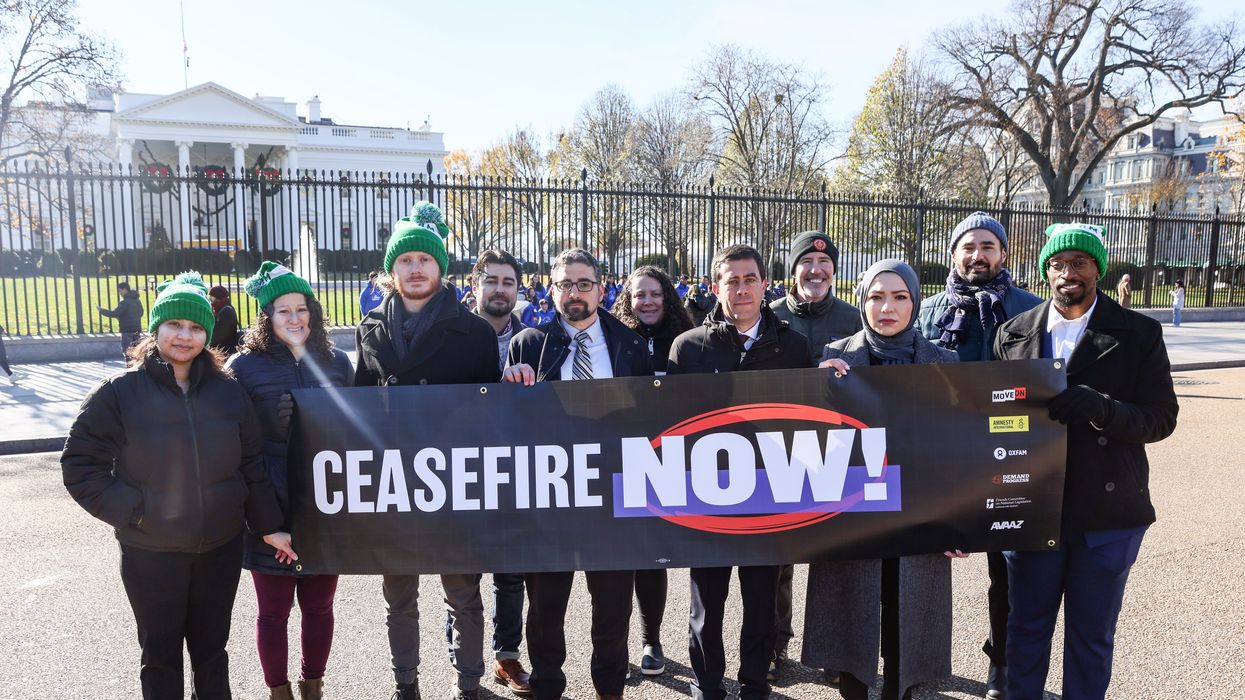 "Only a negotiated cease-fire can pave the way to addressing the current humanitarian crisis, the release of all hostages, and a long-term solution to this conflict," said one campaigner.
The groups delivered the petition signatures to the White House on Wednesday as the world waited to see if a temporary truce would be extended. The initial four-day pause in fighting—during which Hamas freed some hostages taken last month and Israel released some Palestinian prisoners—was extended by two days on Monday, but as of press time, no new announcement had been made.
U.S. Secretary of State Antony Blinken arrived in Tel Aviv on Wednesday to meet with Israel's leaders to discuss extending the temporary cease-fire, during which two American Israelis have been released—Liat Atzili and Abigail Idan, who is 4 years old.
"It's inspiring to see the groundswell of support across the United States for an immediate cease-fire to end Israel's reckless military campaign and the total blockade of Gaza."
"The resumption of fighting for Palestinians means that there's going to be no humanitarian aid that will be allowed into the Gaza Strip. It also means there are going to be more casualties and victims alongside mass destruction of civil infrastructure and civilian homes," Al Jazeera's Abu Azzoum reported from Khan Younis. Israeli forces have already killed 15,000 people in Gaza.
MoveOn executive director Rahna Epting said in a statement Wednesday that "civilians are being killed at what is being described a 'historic pace,' the majority women and children. The loss of life is devastating."
"We must end collective punishment, return those taken hostage or wrongfully imprisoned, and let in humanitarian aid," Epting argued. "The current pause is a good step toward what is needed: a permanent cease-fire."
Demand Progress foreign policy adviser Cavan Kharrazian similarly asserted that "there is no military solution to the current conflict, and further violence will continue to erode the safety and security of Palestinians and Israelis. Only a negotiated cease-fire can pave the way to addressing the current humanitarian crisis, the release of all hostages, and a long-term solution to this conflict."
Paul O'Brien, executive director of Amnesty International USA, pointed out that the nearly 1 million people who signed the petitions "represent just a fraction of Americans who support a cease-fire today, as reflected by poll after poll."
"They know that the way the Israeli military and Hamas have been engaging in this conflict is in violation of international law," he continued. "They know that a short pause in the fighting—even as it is welcome—will do nothing to assure that this will change."
Hassan El-Tayyab, FCNL's legislative director for Middle East policy, said that "it's inspiring to see the groundswell of support across the United States for an immediate cease-fire to end Israel's reckless military campaign and the total blockade of Gaza."
"It's critical that Congress and the administration listen to these voices, and the vast majority of U.S. citizens, who want an end to this nightmare before more innocent lives are lost," El-Tayyab added.
Since October 7, the list of members of Congress calling for a Gaza cease-fire has grown to about four dozen—though as The Intercept's Prem Thakker noted Wednesday, "a closer look at some lawmakers' statements raises questions about whether they are truly pushing for an end to the violence."

The United States already gives Israel $3.8 billion in annual military aid—and after the Hamas attack, Biden announced his "unwavering" support for the country and asked Congress for $14.3 billion for its war effort.
Oxfam's petition declares that "President Biden and Congress must help immediately de-escalate this dangerous situation; failing to do so will unwittingly place a U.S. seal of approval on the suffering that is sure to only deepen."
El-Tayyab highlighted that "every major humanitarian organization working in Gaza is pleading with the international community to reach an immediate cease-fire and open up aid access so they can continue their vital work in the Gaza Strip."
Throughout Israel's air and ground assault on Gaza, Israeli forces have waged what some critics have called a "war against hospitals," three-quarters of which have had to shut down. Margaret Harris, a World Health Organization spokesperson, warned Tuesday that "eventually we will see more people dying from disease than from bombardment if we are not able to put back together this health system."
The civil society groups behind the petitions shared the testimony of a practicing nurse volunteering in a Gaza hospital: "We heard nearby explosions. I rushed to assist, only to discover it was my own family. Witnessing their extraction was heartbreaking. Some lost their lives, while others were wounded. They started pulling out dead children from under the rubble in front of me."
"This is the hardest war Gaza has ever experienced. It's the first I witnessed such injuries: amputations, burns, unprecedented in its severity," the nurse added. "Dealing with 60 to 70 people simultaneously in an emergency room designed for 13 or 14 beds poses a challenge. We have no choice but to treat some on the floor."

As Oxfam's Scott Paul put it Wednesday: "We need a permanent cease-fire in order to enable humanitarian organizations to deliver much-needed aid safely and securely. More violence is not going to produce the safety and human rights that Israelis and Palestinians deserve, but it is sure to immeasurably deepen suffering in Gaza."
News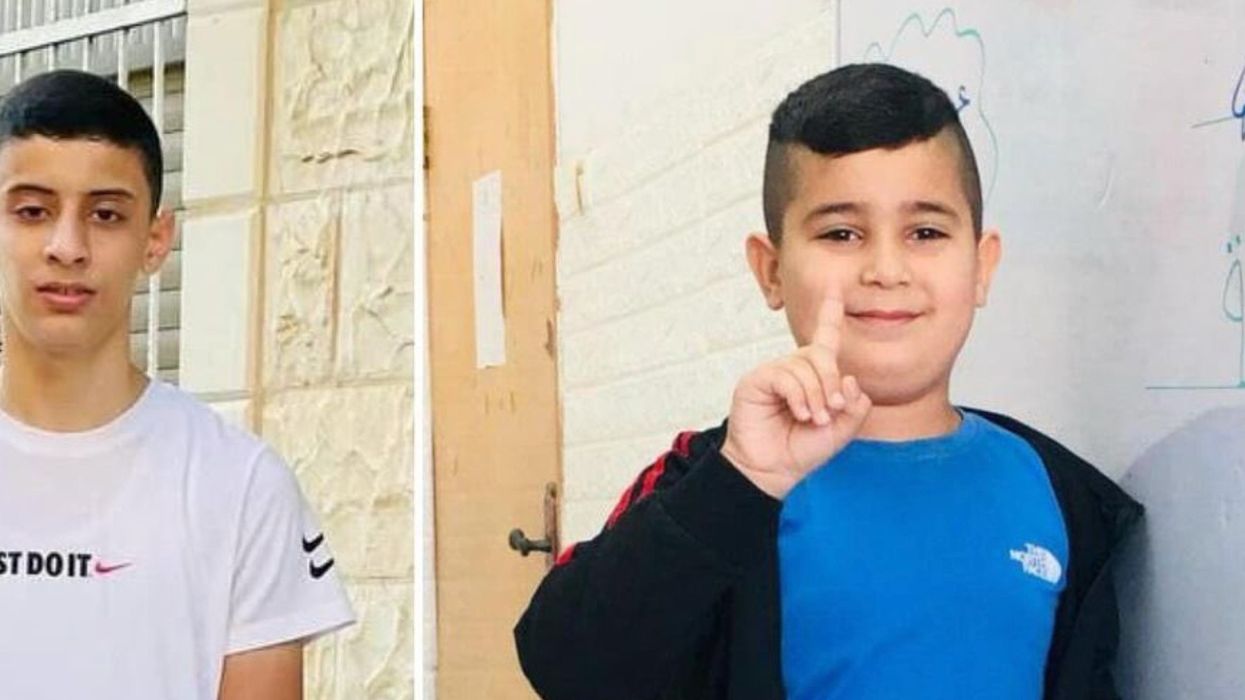 "Unarmed and running away," said Palestine's envoy to the U.K. "But Israeli soldiers still killed this child in Jenin today in the same indiscriminate manner that they have been killing thousands of children in Gaza."

Israeli troops shot and killed two Palestinian children during a Wednesday morning raid on the Jenin refugee camp in the illegally occupied West Bank, where more than 240 people have been killed by occupation soldiers and Jewish settler-colonists since early October.
Fifteen-year-old Basil Suleiman Abu al-Wafa and Adam Samer al-Ghoul, who was either 8 or 9, were shot dead by Israel Defense Force (IDF) troops during the raid, the Palestinian Health Ministry said.
According toAl Jazeera, al-Wafa was shot in the chest and died in a hospital, while al-Ghoul was shot in the head. Graphic CCTV footage posted on social media shows al-Ghoul trying to run away as he is gunned down. Another boy is seen dragging him away, with blood trailing behind the victim's body.
"Palestinian children in Jenin have been a routine target for the Israeli military."
The children were shot as IDF troops forced residents of the ad-Damj neighborhood from their homes at gunpoint before destroying streets there and bombing at least one home with an armed drone.
The Palestine Red Crescent Society said Israeli forces subsequently prevented paramedics from reaching Palestinians wounded during the raid.

"Unarmed and running away," Husam Zumlot, Palestine's ambassador to the United Kingdom, wrote on social media. "But Israeli soldiers still killed this child in Jenin today in the same indiscriminate manner that they have been killing thousands of children in Gaza."

Ayed Abu Eqtaish, accountability program director at the advocacy group Defense of Children International-Palestine (DCIP), noted in a statement that "Palestinian children in Jenin have been a routine target for the Israeli military."

"It is shocking that Israeli forces, sitting in an armored vehicle, can fatally shoot two children in broad daylight and the international community will refuse to hold them accountable," Abu Eqtaish added.
An IDF spokesperson said Israeli troops opened fire with live rounds after "explosives" were thrown at them. Al-Ghoul can be seen in CCTV footage holding a very small object, which he drops after being shot.
Two Palestinian men—Muhammad Jamal Zubaidi and Wissam Ziad Hanoun—were also killed during the Jenin raid. Palestine's WAFA News Agencyreported that occupation forces took their bodies.

The Palestinian Health Ministry said at least 242 Palestinians, including more than 50 children, have been killed by Israeli soldiers and settlers in the West Bank and East Jerusalem since October 7, when Hamas-led attacks on southern Israel left approximately 1,200 Israeli civilians and soldiers dead and around 240 others kidnapped. Over 2,750 other Palestinians have been injured.
Israeli forces have killed more than 100 Palestinian children in the West Bank and East Jerusalem so far this year, according to DCIP, making 2023 the deadliest year ever recorded.

Occupation forces have also arrested more than 3,300 Palestinians in the West Bank and East Jerusalem, including 35 people—one of them a 12-year-old child—since Tuesday. Israeli authorities have arrested nearly as many Palestinians during the six-day cease-fire with Hamas as they have freed during the concurrent prisoner exchanges.
Meanwhile in Gaza, officials reported that 160 Palestinian bodies were recovered from the rubble on Tuesday and Wednesday during the relative calm of the cease-fire. Gaza civil defense officials said at least 7,000 bodies remain buried under the bombed-out buildings.

More than 15,000 Palestinians—including over 4,000 women and 6,100 children—have been killed by Israeli bombs and bullets since October 7.

Gaza and United Nations officials also said Wednesday that more than 80% of Gazans—or around 1.8 million people—have been forcibly displaced by the Israeli onslaught, which has destroyed or damaged more than 300,000 homes.
News
"We've shown the world that this industry is harming workers and consumers to the benefit of company executives and the rich—and it's time that the working class did something about it," said the UAW president.
Days after unionized workers at the Big Three automakers voted to ratify their new contracts—secured after the United Auto Workers staged an innovative "stand up strike" that lasted six weeks—the union made clear on Wednesday it has no plans to stop its fight for economic justice for thousands of workers at car manufacturing plants across the United States.
Urging all autoworkers in the U.S. to "stand up," the UAW launched what pro-labor media organization More Perfect Unioncalled "the largest organizing drive in modern American history," aiming to bring 150,000 employees at 13 nonunion auto companies into the union.
The UAW announced its campaign with the launch of a new website detailing the skyrocketing profits and CEO pay at firms including Germany's Volkswagen and Mercedes; Japanese and Korean manufacturers Toyota, Hyundai, and Mazda; and U.S. electric car companies Tesla and Lucid.
At Toyota, for example, top executives have enjoyed a 125% increase in pay as profits have soared 30% in the last decade—but the company is firmly against unionization, offering a 9% raise to nonunion workers shortly after the UAW secured its new contracts, which include a 25% raise over the four-and-a-half year agreement.

Tesla, headed by the world's richest man, Elon Musk, has doubled its U.S. production since 2020, but the company also remains staunchly anti-union—and Mercedes' profits have grown by 200% in recent years, but this year the company "spent $1.9 billion on stock buybacks instead of sharing those record profits with their workforce," said the UAW.

In a video posted on the union's website, UAW president Shawn Fain urged workers at the 13 nonunion manufacturers to "stand up and win [their] fair share."
"We've shown the world that this industry is harming workers and consumers to the benefit of company executives and the rich—and it's time that the working class did something about it," said Fain. "To all the autoworkers out there working without the benefit of a union, now it's your turn."

Fain said autoworkers from across the country have been reaching out to the union since it began its stand up strike, in which workers at a few auto plants at a time were called to join the work stoppage in order to preserve the union's strike fund and gradually show the Big Three the impact of the growing strike.
"We've lost so much since I started here, and the raise won't make up for that," said Jeff Allen, a worker at Toyota's Georgetown plant in Kentucky—one of several states where Republicans have passed union-weakening "right-to-work" laws. "A union contract is the only way to win what's fair."
Autoworkers across the U.S. "don't have to like paycheck to paycheck," Fain said in the video, emphasizing that "the money is there."
"You don't have to worry about how you're gonna pay your rent or feed your family while the company makes billions," he added. "A better life is out there. It starts with you—UAW."

News