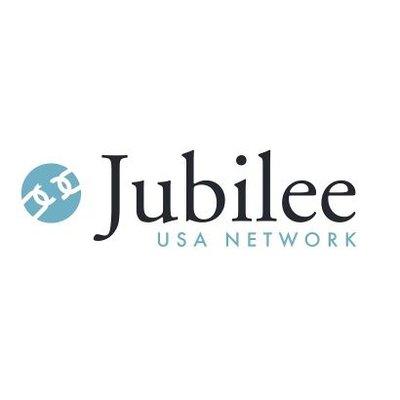 For Immediate Release
Contact:
Email:,coord(at)jubileeusa.org
Biden Should Call for Emergency G20 Leaders Meeting, Says Religious Development Group
WASHINGTON
A religious development group urges President-elect Biden to convene an emergency G20 meeting upon inauguration into the high office. Jubilee USA Network focuses on solutions to the global coronavirus health and economic crises and argues additional G20 action must happen quickly.
"While the G20 made progress in recent months on confronting the global coronavirus crisis, we need much more action to lift workers and protect the vulnerable," stated a United Nations finance expert and Jubilee USA Executive Director, Eric LeCompte. "One of the most important things that a new President Biden can do is bring together world leaders to more robustly confront the crisis."
This past weekend, Saudi Arabia held the virtual G20 Leader's Summit where the group affirmed a debt relief process for 73 of the world's poorest countries. The US Government encouraged that the debt process be extended to more developing countries and the G20 called for equitable vaccine access for developing countries.
"An emergency G20 summit is needed to ensure vaccines and treatments are available to all people," said LeCompte. "Whether we live in rural Minnesota or on the outskirts of Lusaka in Zambia, the G20 must ensure that everyone can access healthcare to confront the coronavirus."
Jubilee USA Network is an interfaith, non-profit alliance of religious, development and advocacy organizations. We are 75 U.S. institutions and more than 750 faith groups working across the United States and around the globe. We address the structural causes of poverty and inequality in our communities and countries around the world.
(202) 783-3566
LATEST NEWS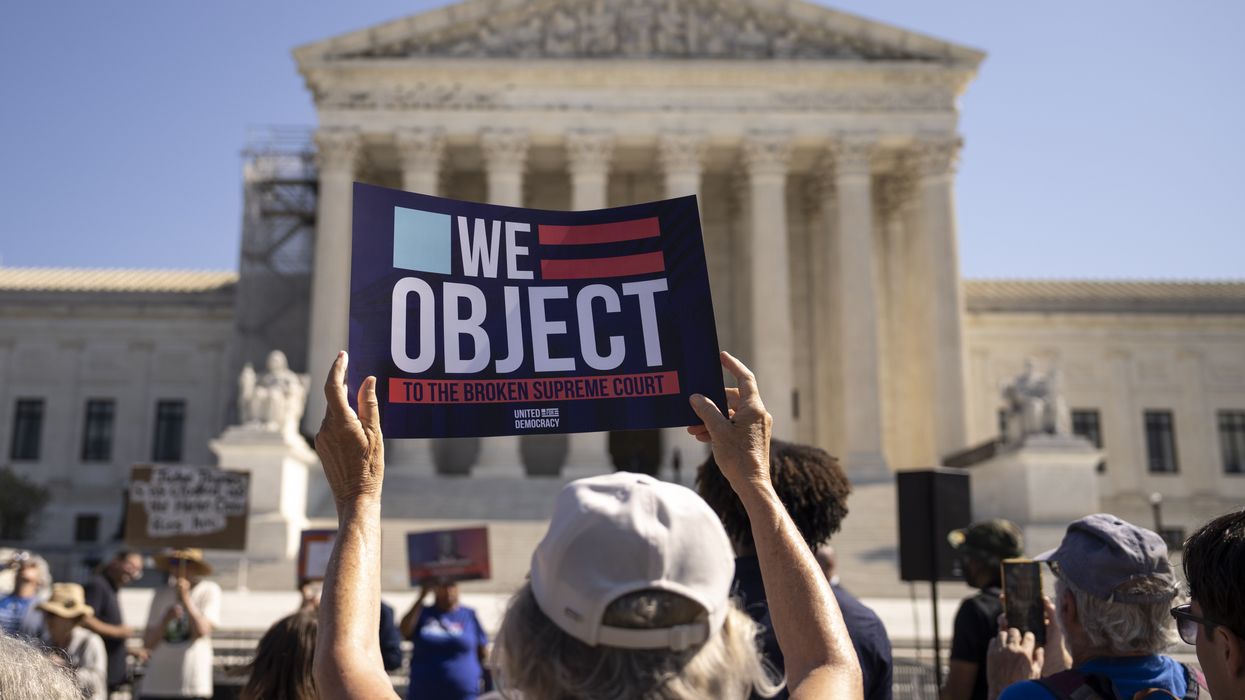 Accountable.US warned that if the Supreme Court sides with the lending group, "it would open the door to the worst rollback of consumer protection in U.S. history and mass uncertainty for the markets and other agencies."
The U.S. Supreme Court on Tuesday began hearing oral arguments in a case brought by a payday lending industry trade group that represents companies with long histories of engaging in criminal activity and drawing hundreds of millions of dollars in fines from regulators—including the federal consumer protection agency they are now attempting to destroy.
An analysis released by the watchdog group Accountable.US ahead of Tuesday's proceedings cites a number of instances in which Community Financial Services Association of America (CFSA) board member companies were found to have taken part in "corruption and ethics scandals, including racketeering convictions, Ponzi scheme payouts, and payments to disgraced politicians."
The CFSA is before the Supreme Court on Tuesday challenging the constitutionality of the Consumer Financial Protection Bureau's (CFPB) funding structure. The bureau's funding comes from the Federal Reserve system, not annual congressional appropriations.
If the Supreme Court sides with the CFSA, the consumer bureau—which is tasked with combating corporate abuses—could be forced to rely on Congress for its annual budget, opening it up to politically motivated cuts pushed by industry-backed Republicans who have sought to abolish the CFPB.
The Supreme Court could also issue a more sweeping ruling that completely invalidates the actions the agency has taken on behalf of consumers over the past dozen years, a decision that would have far-reaching implications for federal agencies, critical programs, and the U.S. economy.
Listen to the oral arguments:
The Accountable.US analysis makes clear that the beneficiaries of any weakening of the CFPB would be companies that have unlawfully preyed on consumers.
Enova International, a financial services firm whose chief strategy officer serves on the board of the CFSA, was fined $3.2 million by the CFPB in 2019 "for debiting consumer bank accounts without their authorization," Accountable.US noted.
A year later, Progressive Leasing—a subsidiary of PROG Holdings—"paid $175 million to settle a Federal Trade Commission lawsuit alleging the lender 'frequently' misled consumers by charging consumers twice the advertised ticket price for payments on rent-to-own items," the watchdog added.
The group estimated that CFSA companies have paid more than $200 million in fines levied by U.S. regulators.

Liz Zelnick, director of the Economic Security and Corporate Power program at Accountable.US, said Tuesday that "if ever there was a time to consider the source, it's this lawsuit."
"A gang of predatory payday lenders that include convicted racketeers and accused tax cheats, embezzlers, and scam artists want the Supreme Court to tie up the CFPB in knots of political obstruction and hamper the agency's work protecting consumers," said Zelnick. "These loan sharks notorious for charging as much as 1,200% interest rates are not the honest brokers and constitutional champions the financial industry and their lackeys in Congress make them out to be."
"If the Supreme Court sides with the criminals, crooks, and predatory lenders behind this case," Zelnick warned, "it would open the door to the worst rollback of consumer protection in U.S. history and mass uncertainty for the markets and other agencies."
Accountable.US and other watchdogs have called on Justices Clarence Thomas and Samuel Alito to recuse from the case, citing their ties to the Koch network and other corporate groups and wealthy individuals that support—or stand to benefit from—the challenge to the CFPB. Both justices have refused to do so.
"It's far past time for these justices to stop putting their billionaire pals over everyday Americans," Accountable.US president Caroline Ciccone said Monday. "Recusing themselves from cases where they have glaring conflicts of interest is the very least they can do to restore some semblance of credibility and integrity to our Supreme Court."
News
"Families all over this country are struggling as a direct result of the inaction from Congress."
Congress temporarily averted a government shutdown with just hours to spare over the weekend after House Republicans finally agreed to pass a stopgap bill without the draconian spending cuts they had previously demanded.
But despite Senate Majority Leader Chuck Schumer's (D-N.Y.) invitation to the American public to " breathe a sigh of relief" following the measure's passage, one sector in particular had little reason to do so.
On Saturday, billions of dollars in emergency childcare funding approved during the coronavirus pandemic expired due to government inaction, a nightmare scenario that providers, lawmakers, and analysts had been warning about for months.
In mid-September, members of Congress introduced the Child Care Stabilization Act in a last-ditch effort to prevent catastrophe, but Republicans have not supported the bill.
As a result, according to a recent analysis by The Century Foundation, more than 3 million kids could soon lose their childcare spots, more than 70,000 childcare programs across the country could be forced to close their doors, and 232,000 childcare workers—who are chronically underpaid—will likely lose their jobs.
"While there is some temporary relief that the government avoided a shutdown last week, they still failed millions of children and families by not acting on the childcare cliff and failing to pass the Child Care Stabilization Act," Nicole Jorwic, chief of advocacy and campaigns at Caring Across Generations, said in a statement late Monday.
"The continuing gamesmanship in Congress is putting livelihoods at risk, and in a little more than a month from now, Congress will fail millions more if they continue down this path of threatening families' well-being and holding the economy hostage for political gain," said Jorwic. "Families all over this country are struggling as a direct result of the inaction from Congress. Our economy will not be able to fully recover and thrive if people who are already squeezed by the lack of investments in family-first policies have even more taken away. It is critical Congress stop manufacturing crises and instead, take care of their constituents."
"The loss of childcare resources will be devastating for families. For most, it can be their single largest cost."
The Covid-19 crisis hammered the childcare sector, which has been slower than other areas of the economy to recover after seeing significant job losses and other pandemic-related disruptions.
Tens of billions of dollars in childcare grants approved in 2021 as part of the American Rescue Plan provided some relief, helping to keep hundreds of thousands of childcare providers running and preventing millions of children from losing their spots.
Now that the funding has expired, many childcare centers are expected to raise tuition to compensate, potentially pushing low-income families out. Childcare costs vary across the U.S., but "prices are untenable for families even in lower-priced areas," warned a recent Labor Department analysis.
"Using the most recent data available from 2018 and adjusted for inflation to 2022 dollars, childcare prices range from $4,810 ($5,357 in 2022 dollars) for school-age home-based care in small counties to $15,417 ($17,171 in 2022 dollars) for infant center-based care in very large counties," the Labor Department found. "These prices represent between 8% and 19.3% of median family income per child."
The Century Foundation estimated that the impacts of the emergency funding lapse could cost U.S. families $9 billion a year in lost earnings, as many could have to leave the workforce or curb their hours to care for their children.

"Parents simply cannot afford to pay the true cost of providing care, and providers can't afford to earn any less," Daniel Hains, a managing director at the National Association for the Education of Young Children, toldThe New York Times.
The end of the childcare grants will compound the damage done by the collapse of the pandemic-era safety net, which lifted tens of millions out of poverty in 2021. The reversal has been sharp: Last year, U.S. child poverty more than doubled, largely due to the expiration of the boosted child tax credit that congressional Republicans and Sen. Joe Manchin (D-W.Va.) opposed.

In an op-ed for Fortune last week, All Our Kin CEO Jessica Sager warned that "the loss of childcare resources will be devastating for families. For most, it can be their single largest cost. And without it, they cannot participate fully in the workforce."
"In Arkansas, Montana, Utah, Virginia, West Virginia, and Washington, D.C., the impact could be particularly drastic, with some estimates saying at least half of the licensed childcare programs could close," Sager wrote. "Another 14 states could see their options for licensed childcare programs reduced by a third."
News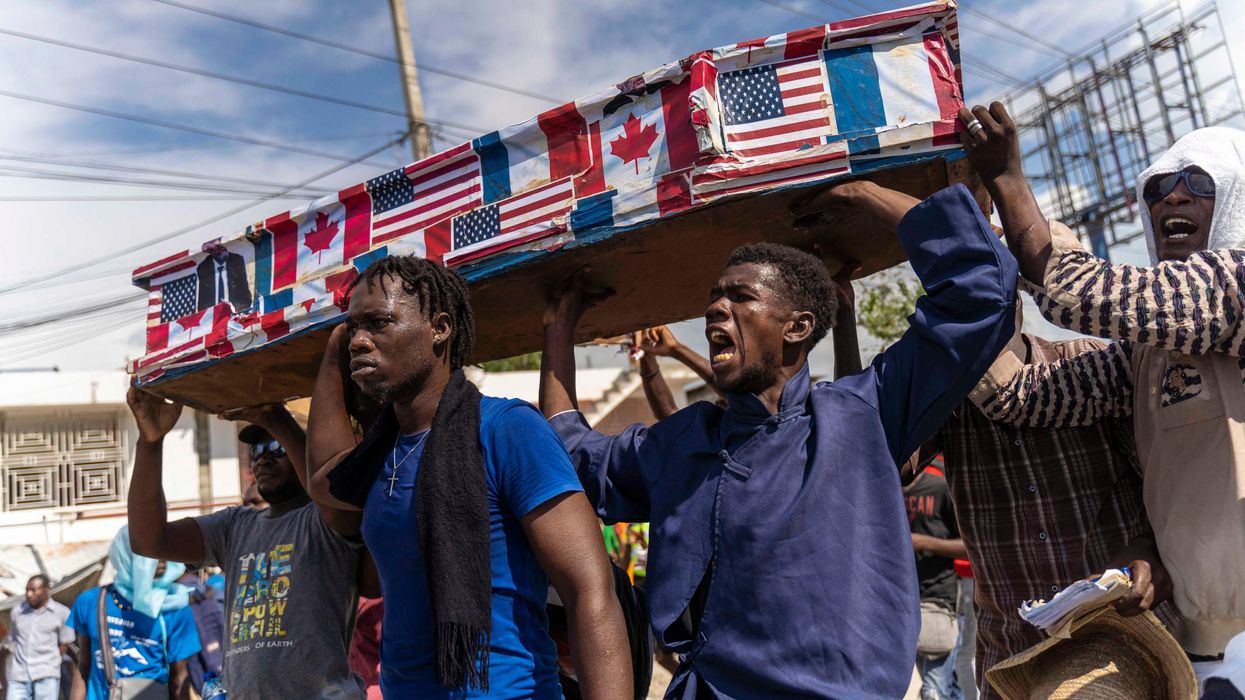 "EVERY foreign military invasion and occupation of Haiti has brought nothing but pain and misery to our people," said one Haitian-American critic.
Peace proponents in Haiti and around the world condemned Monday's authorization by the United Nations Security Council of a U.S.-backed, Kenyan-led multinational military invasion of Haiti to help its unelected government fight gangs that have run roughshod over parts of the Caribbean nation's capital.
The U.N. resolution—which was reportedly co-authored by the United States and Ecuador with input from Kenya—was approved by the 15-member Security Council, with 13 votes in favor and Russia and China abstaining. The measure authorizes a Multinational Security Support (MSS) force supported but not carried out by the U.N. to deploy for up to one year, with a review after nine months.
Kenya has offered to contribute 1,000 police officers to the invasion force, with the Bahamas, Jamaica, and Antigua and Barbuda also pledging to send forces. The U.S., while not sending any troops to Haiti, has offered $100 million in logistical support for the operation.
While no date has been set for the deployment, U.S. Secretary of State Antony Blinken said last month that the intervention could begin "in months," while Kenyan Foreign Affairs Minister Alfred Mutua told the BBC that the force should be in Haiti by next January, "if not before then."
Jean Victor Généus, the foreign affairs minister under Haitian Prime Minister Ariel Henry—who has served as acting president since the July 2021 assassination of President Jovenel Moïse—called the Security Council action "more than just a simple vote."
"This is in fact an expression of solidarity with a population in distress," Généus said, according to the Associated Press. "It's a glimmer of hope for the people who have been suffering for too long."
While some Haitians support an intervention as ongoing gang warfare has forced thousands of Haitians to flee their homes in the capital Port-au-Prince, others condemned what they are calling the latest chapter in a long history of imperialist invasions and meddling in the country.
"EVERY foreign military invasion and occupation of Haiti has brought nothing but pain and misery to our people," Jemima Pierre, a Haitian-American associate professor at the University of California, Los Angeles and member of the Black Alliance for Peace coordinating committee, wrote on social media. "So if you're still advocating that as some kind of solution, we know you hate us and think that we are only deserving of violence and degradation."
"The U.N. occupation of Haiti brought us a cholera epidemic that sickened a million and killed more than 30,000," she added, referring to the MINUSTAH "peacekeeping" operation authorized in 2004 by Security Council resolution 1542. "No 'gang' in Haiti has killed that many people while creating an ecological disaster. The U.N. has never paid reparations for that massacre."
The MINUSTAH mission was also marred by a sexual abuse scandal in which U.N. personnel reportedly raped girls as young as 11 years old before abandoning them to raise children—dubbed "petit MINUSTAH"—alone.
"Every invasion of Haiti is sold as helping to quell 'chaos.' Each time it just strengthens the neocolonial elite and the associated exploitation by Western companies," wrote U.S. journalist Eugene Puryear.
Referring to Kenyan President William Ruto—under whom the country's armed forces and allied militias have been accused of war crimes including the murder, rape, and torture of civilians in counterinsurgency operations—Puryear added: "This one will be no different. Shame on President Ruto for trying to use Pan-Africanism to cover for imperialism."
Imperialist invasions and meddling are as old as Haiti, home of the world's only successful nationwide slave revolt and the second country in the Western hemisphere to win its independence, after the United States. Haiti was the first truly free nation in the Americas, and the world's first Black republic. Its revolution also belied the hypocritically egalitarian pretensions of the French and U.S. revolutions, the latter of which fought to preserve and expand slavery while declaring that "all men are created equal."
While recognizing the crushing debt imposed by France as a condition for independence, the United States withheld diplomatic recognition of Haiti until 1862. Half a century later, U.S. President Woodrow Wilson, a professed champion of national "self-determination," ordered a U.S. invasion in the name of "stability" following the assassination of Haitian President Jean Vilbrun Guillaume Sam. The murder sparked widespread violence and U.S. Marines, wroteTime, "landed at Port-au-Prince and began forcibly soothing everybody."
U.S. troops occupied Haiti until 1934, killing thousands of Haitians who resisted the invaders. Occupation forces and administrators implemented forced labor to build infrastructure and public works projects. The occupiers introduced Jim Crow segregation while looting the country's finances for the benefit of New York banks. Rape of Haitian women and children by U.S. troops ran rampant, and went unpunished.
After U.S. troops left, successive U.S. administrations backed Haitian dictators including the brutal kleptocrat Francois "Papa Doc" Duvalier and his son Jean-Claude "Baby Doc" Duvalier, even as his death squads murdered as many as 60,000 Haitians.
Haiti finally held democratic elections in 1990. Jean-Bertrand Aristide, a Catholic priest, was elected with two-thirds of the vote. However, less than a year later he was overthrown in a military coup whose plotters included CIA operatives.
In 1994 Joe Biden, then the junior U.S. senator from Delaware, said that "if Haiti just quietly sunk into the Caribbean or rose up 300 feet, it wouldn't matter a whole lot to our interests." President Bill Clinton did not agree, and that same year his administration secured United Nations Security Council authorization to stage a U.S.-led invasion to "restore democracy" to Haiti. Clinton sent 25,000 troops on a "nation-building" mission, and Aristide was returned to the presidency.
However, a decade later the George W. Bush administration actively worked to topple Aristide's government in events culminating in a 2004 coup, in which the same CIA-trained forces that previously ousted the president again played a key role.
"Once again, the U.S. government is using the United Nations to push for a genocidal military intervention in Haiti," the International People's Assembly, a network of over 200 leftist groups, wrote on social media Monday. "The disastrous experiences of foreign interventions show that they only serve to deepen violence, poverty, and injustice against the Haitian people."
News
Independent, nonprofit journalism needs your help.
Please Pitch In
Today!