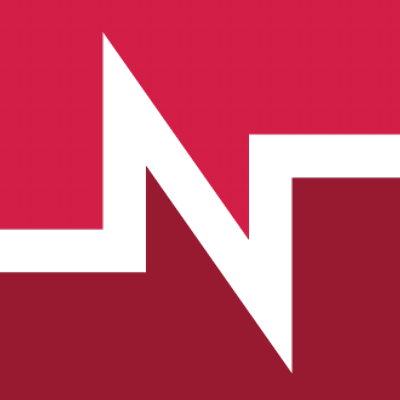 New Study--Hospitals Hike Charges by Up to 18 Times Cost
Highlights threat to patients amid Covid-19 pandemic surge.
WASHINGTON
With the Covid-19 pandemic continuing to explode across the country, a new study documents that hospitals jack up charges by as much as 18 times over their costs, a substantial contributor to the growing health care crisis for patients and families.
Overall, the 100 most expensive U.S. hospitals charge from $1,129 to $1,808 for every $100 of their costs. Nationally, U.S. hospitals average $417 for every $100 of their costs, a markup that has more than doubled over the past 20 years. The full study is available here.
"There is no excuse for these scandalous prices. These are not markups for luxury condo views, they are for the most basic necessity of your life: your health," said Jean Ross, RN, president of National Nurses United, which conducted the study. It is based on Medicare cost reports for 4,203 hospitals in fiscal year 2018, the most recent data available.
"Unpayable charges are a calamity for our patients, too many of whom avoid -- at great risk to their health -- the medical care they need due to the high cost, or they become burdened by devastating debt, hounded by bill collectors or driven into bankruptcy," said Ross.
Many patients avoid hospital care due to high costs
Surveys have found that 78 percent of adults have avoided hospital visits and, in 2018, 44 percent skipped medical care due to the cost. About 30 percent said they had to choose between paying for medical bills or basic necessities like food or housing. Last year 137.1 million people in the United States reported struggling with medical debt.
High hospital charges also drive up Covid-19 treatment costs. One study found that average charges for a Covid-19 patient requiring an inpatient stay can range from $42,486 with no or few complications to $74,310 with major complications. A Commonwealth Fund survey found that 68 percent of respondents said that "potential out-of-pocket costs would be very or somewhat important in their decision to seek care if they had symptoms of the coronavirus."
Another open question is the fate of the Affordable Care Act. If the ACA is thrown out by the Supreme Court, the 23 million people in the United States who either buy insurance through the ACA exchanges or are covered by the expansion of Medicaid would lose coverage. Further, as many as 133 million people under age 65 who have preexisting conditions, plus the 11 million people, and counting, infected by Covid-19, would all once again be subject to insurance denial for coverage, and higher out-of-pocket costs.
Other study highlights include:
* Hospital charges play a major role in mounting health care costs, with health expenditures closing in on one-fifth of the gross domestic product (GDP). The United States far exceeds the rest of the world in per capita costs, though lags behind many other wealthy countries in a variety of health outcomes.
* Higher charges generate big profits. Pushed upward by increasing charges, hospital profits have mushroomed by 411 percent since 1999 to a record $88 billion in 2017.
*The rise in charges coincides with growing hospital mergers and acquisitions by large systems. The result is increased market consolidation, which leads to higher profits and increased charges, not savings for patients as hospital systems often claim.
* Of the 100 hospitals with the highest charges over their costs, for-profit corporations own or operate 95 of them, led by HCA Healthcare, the largest hospital system in the United States, which by itself owns or operates 53 of the top 100.
How high hospital charges are passed on to patients
Hospitals sometimes maintain that the charge master price, essentially a list price to bargain over reimbursements from insurers, does not reflect how much insurers actually pay since negotiations between insurers and hospitals are confidential, the report notes.
However, a 2017 study found that for each additional dollar increase in list price, insurers paid an additional 15 cents to hospitals. Hospital executives have conceded that the goal of the charge master is profitability. And when the insurers pay more, their cost is typically passed along to employers, their employees or individual patients in higher premiums, deductibles, and co-pays.
Uninsured patients have the least negotiating power when slammed with the full charge, a major reason why medical bills have sparked a huge leap in medical debt lawsuits. Once the hospitals win a favorable court judgment, they often file liens against patients' homes, or garnish their bank accounts or wages. Increasingly, hospitals sell the debt to bill collectors to hound patients, yet another reason medical debt is a leading cause of personal bankruptcy.
In Maryland, a rare state to make the data publicly accessible, hospitals have filed more than 145,000 medical debt lawsuits over the last 10 years, seeking $268.7 million in payments from patients.
As in so many other areas of society, there is a racial disparity in the impact of the high charges. In 2019, Latinx and Indigenous people were three times, and Black people nearly twice as likely, to be uninsured as white people. Similarly, 19 percent of communities of color, compared to 15 percent for whites, had medical debt in collections.
Hospital partnerships with other health care industry sectors, such as physician staffing firms, often result in "out-of-network" surprise medical bills and supplemental charges such as "trauma" or "facility" fees, which intensify the crisis for patients. Studies show that up to four of every 10 ER trips result in surprise medical bills, in some cases with hospitals sharing the higher profits. Similarly, hospitals have increased the practice of big hikes in routine, supplemental fees, an 87 percent jump over six years in trauma fees.
While some hospitals claim they will lower those charges for these patients, or mitigate the burden through charity care, hospitals have steadily reduced the amounts of financial assistance and charity care offered to patients around the country.
How to rein in high hospital charges
Medicare is the most effective system at limiting price gouging through its bulk purchasing power to set the price it will pay. "The most viable solution to slowing the growth in hospital charges and the continued inflation of hospital prices, is to bring all health care purchasers together, under a public, nationwide single-payer plan," the report notes.
"Nurses know that the best way to rein in these outrageous charges that create such grievous harm for our patients is with Medicare for All, as other countries have proven," said Ross.
"Medicare for All will not only guarantee health care coverage for every person in the United States, it will end medical bankruptcies, medical debt lawsuits, and the health insecurity faced by millions who make painful choices every day about whether to seek the care they desperately need," Ross said.
National Nurses United, with close to 185,000 members in every state, is the largest union and professional association of registered nurses in US history.
(240) 235-2000
LATEST NEWS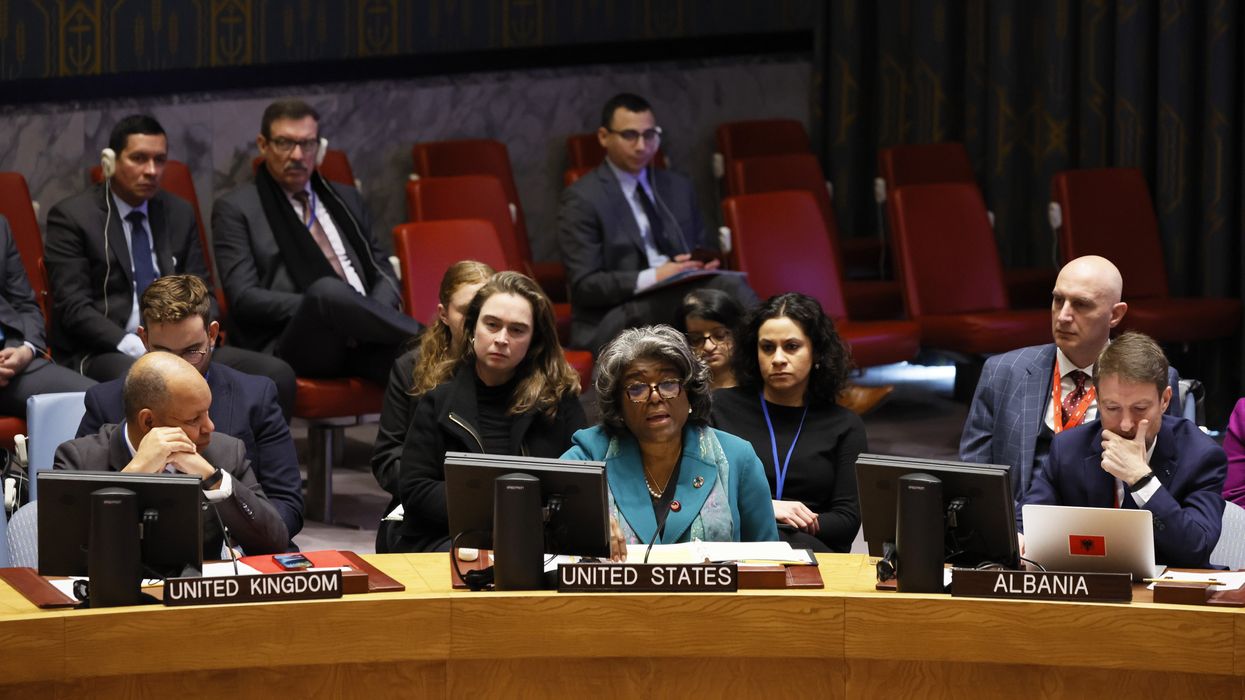 "Failure to act now, to enact a total cease-fire and end the siege, would be unforgivable," said the secretary-general of Médecins Sans Frontières International.
Ahead of an expected vote Friday evening, human rights advocates said there would be "no justification" for the U.S. to block a United Nations Security Council resolution calling for an immediate cease-fire in the Gaza Strip, where the humanitarian situation is becoming more grave by the hour as Israeli bombings and ground operations intensify.
The U.S.—one of five permanent Security Council members with veto power—has not explicitly threatened to veto the new resolution, which was put forth by the United Arab Emirates after U.N. Secretary-General António Guterres on Wednesday took the extraordinary step of invoking Article 99 of the U.N. Charter in an effort to spur the international body to action.
But Robert Wood, deputy U.S. ambassador to the U.N., toldReuters that the Biden administration doesn't support any additional Security Council resolutions on Gaza at this time.
A vote on the UAE-led measure is expected at around 5:30 pm ET on Friday, though some officials—including France's ambassador to the U.N.—have said the vote should be delayed.
"Every minute we wait, people are dying, the risks to global peace are multiplying."
Agnès Callamard, secretary-general of Amnesty International, said in a statement Thursday that the U.S. and other Security Council members "have a clear obligation under international law to prevent atrocities."
"There can be no justification for continuing to block meaningful action by the U.N. Security Council to stop massive civilian bloodshed, the complete collapse of the humanitarian system, and even worse horrors resulting from the breakdown of public order and massive displacement," said Callamard. "Moral clarity, global leadership, and the imperative duty to protect civilians must prevail with the immediate adoption of a cease-fire resolution."
"Every minute we wait, people are dying, the risks to global peace are multiplying," she added. "Selective application of international law must end. We simply don't have the time for procrastination, or political posturing."
Last month, the Security Council approved a resolution calling for "extended humanitarian pauses" in Gaza. The U.S., which is providing arms and political support for Israel's assault on the Palestinian territory, vetoed an earlier resolution, citing the absence of an explicit acknowledgment of Israel's right to defend itself. In October, the U.S. voted against a Russia-led resolution that called for a cease-fire.
U.N. Security Council resolutions are legally binding, but Israel—which is not a member of the body—regularly flouts them.

In addition to calling for an "immediate humanitarian cease-fire," the UAE resolution would reiterate the Security Council's "demand that all parties comply with their obligations under international law" and urge "the immediate and unconditional release of all hostages, as well as ensuring humanitarian access."
Christopher Lockyear, secretary-general of Médecins Sans Frontières International, said in a statement Friday that "failure to act now, to enact a total cease-fire and end the siege, would be unforgivable."

Speaking to the council on Friday, Guterres said that Gazans are "looking into the abyss" and implored members of the body to "spare no effort to push for an immediate humanitarian cease-fire, for the protection of civilians, and for the urgent delivery of life-saving aid."

"This is vital for Israelis, Palestinians, and for international peace and security," he added. "The eyes of the world—and the eyes of history—are watching."
The council's Friday meeting comes as nearly two million displaced Gazans are struggling to survive amid Israel's escalating offensive in the southern part of the territory. Access to uncontaminated water is becoming a luxury, infectious diseases are spreading in overcrowded shelters, the hospitals still functioning are treating wounded patients with inadequate supplies, and mass starvation is looming.
Marta Valdes Garcia, Oxfam International's humanitarian director, said Thursday that "our political leaders are failing—in abject weakness—to forge a cease-fire, which is the only possible humanitarian action that now really matters."
"The systemic, militarized chaos has overwhelmed the international humanitarian system," she added. "Our governments don't even have the smokescreen of humanitarianism to hide behind now as Israel carries out its campaign of collective punishment."
In a statement on Friday, UNRWA Commissioner-General Philippe Lazzarini, responsible for administering the United Nation's relief efforts inside the Gaza Strip, said his agency could not support its mission much longer if the Israeli assault is allowed to continue.
Citing a letter he sent to members of the U.N. General Assembly as well as the pending vote at the Security Council, Lazzarini said, "I urge all member states to take immediate actions to implement an immediate humanitarian ceasefire, enforce international law including the protection of civilians, U.N. staff, U.N. premises including shelters, medical facilities, and all civilian infrastructure and protect the prospects for a political solution vital to peace and stability and the rights for Palestinians, Israelis, the region and beyond."
"Calling for an end to the decimation of the lives of Palestinians in Gaza," he added, "is not a denial of the abhorrent attacks of 7 October in Israel. It is the opposite. It is a recognition of the equal rights of all people."
News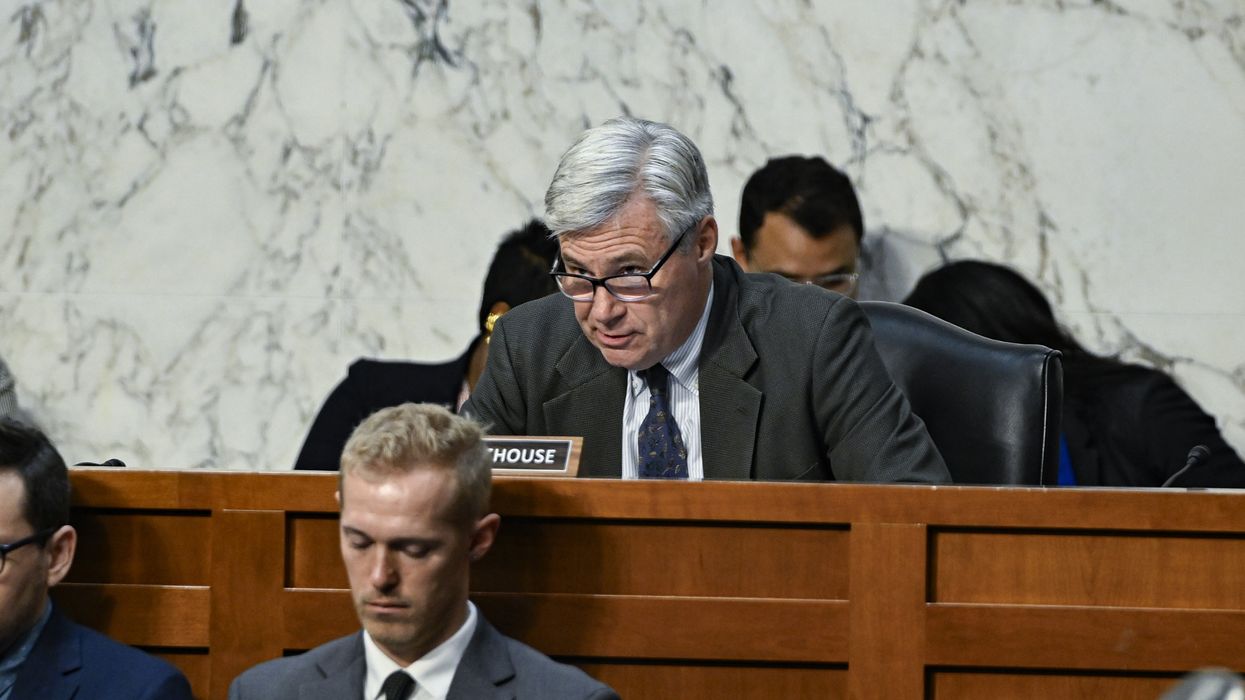 "If not for the Bush tax cuts, their extensions, and then the Trump tax cuts, the U.S. debt-to-GDP ratio would be declining indefinitely," wrote Sen. Sheldon Whitehouse.
The Democratic chair of the Senate Budget Committee rebuked his Republican colleagues on Thursday for demanding action to reduce the U.S. debt after adding roughly $10 trillion to it with tax cuts for the rich and large corporations.
Sen. Sheldon Whitehouse (D-R.I.) was responding to a letter he received earlier this week from Republican members of the budget committee, who criticized the chair for dedicating "significant time and attention to climate issues" while purportedly neglecting "the impending budgetary and fiscal crisis facing our nation."
In a written reply, Whitehouse noted that "if not for the Bush tax cuts, their extensions, and then the Trump tax cuts, the U.S. debt-
to-GDP ratio would be declining indefinitely."

The Bush administration's decision to launch the so-called "war on terror"—which received bipartisan support in Congress—also cost the U.S. upwards of $8 trillion, Brown University's Costs of War project has estimated.

Whitehouse described Republicans' proposed solutions, such as their balanced budget plan, as "magical thinking," pointing to the Congressional Budget Office's recent conclusion that the GOP push to balance the federal budget within the next decade would not be possible without cuts to Social Security and Medicare—programs that are currently in the right-wing party's crosshairs.

"That wild notion would zero out all other federal spending and still not completely eliminate the deficit," Whitehouse wrote, observing that the GOP balanced budget plan would require the elimination of Medicaid, federal nutrition assistance, and other critical programs.
"Some billion-dollar corporations pay no income taxes at all. When you are willing to engage seriously with this problem, let me know."
Whitehouse also defended his decision to focus a significant portion of the committee's work on climate, arguing that "the next fiscal emergencies will be climate-related, and similarly disastrous for the federal budget, with cascading economy-wide 'systemic risks.'"
The U.S. has faced at least 23 billion-dollar extreme weather disasters this year, according to the National Oceanic and Atmospheric Administration. Democrats on the Senate Budget Committee are currently investigating the climate-induced insurance crisis.
"We presented testimony from leading bankers, insurance CEOs, top corporate advisory firms, mortgage lenders, and scientists about these risks; you responded mostly with mockery, climate denial, and fringe witnesses on the fossil fuel payroll," Whitehouse wrote Thursday.
The Democratic senator's exchange with his GOP counterparts came as Republicans and some Democrats are demanding a "fiscal commission" to craft legislative changes to the nation's trust fund programs, which the GOP has characterized as key contributors to the national debt. (Social Security is not a driver of federal deficits.)
Critics warn the fiscal commission would be a Trojan horse for Social Security and Medicare cuts.

Whitehouse and other congressional Democrats have proposed legislation that would extend Social Security's solvency for more than 75 years by raising taxes on the wealthy. Republicans, for their part, have called for raising the retirement age while working to shield rich tax dodgers.
"As we all know, the tax system is corrupted by special interests, and million-dollar earners can pay lower tax rates than plumbers and firefighters," Whitehouse wrote Thursday. "Some billion-dollar corporations pay no income taxes at all. When you are willing to engage seriously with this problem, let me know. There is a revenue side to the deficit problem, and we can correct injustices at the same time."
News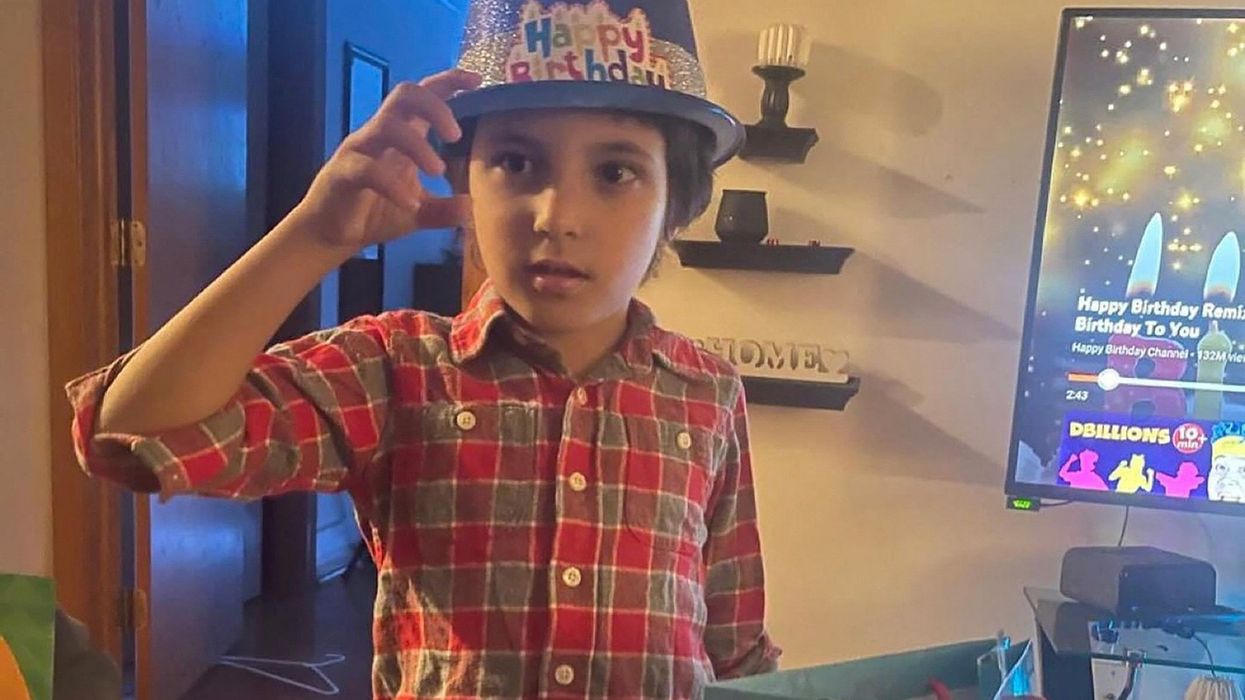 "People and institutions have spent the past two months weaponizing Islamophobia and anti-Arab bias to both justify the ongoing violence against Palestinians in Gaza and silence supporters of Palestinian human rights."
Three university students were shot and wounded in Burlington, Vermont. A New York City food cart vendor was repeatedly harassed by a former U.S. State Department official. A six-year-old boy was stabbed to death in Plainfield Township, Illinois.
Those are just three high-profile examples of what the largest Muslim civil rights and advocacy organization in the United States said Thursday is a dramatic surge in Islamophobia across the country since U.S.-backed Israeli forces launched a devastating war on the Gaza Strip two months ago in response to a Hamas-led attack on Israel.
From October 7 to December 2, the Council on American-Islamic Relations (CAIR) national headquarters and chapters received a total of 2,171 requests for help and reports of bias—a 172% increase over a similar two-month period the previous year.
"It's staggering to see this kind of spike in anti-Muslim and anti-Palestinian hate in less than two months," said CAIR research and advocacy director Corey Saylor. "Far too many people and institutions have spent the past two months weaponizing Islamophobia and anti-Arab bias to both justify the ongoing violence against Palestinians in Gaza and silence supporters of Palestinian human rights here in America."
The incredible bloodshed and destruction in Gaza—with over 17,000 Palestinians dead, about 80% of the 2.3 million residents displaced, and many homes, hospitals, mosques, and schools destroyed—have led to large-scale protests across the United States demanding that the U.S. government stop giving Israel billions of dollars in military aid.
Throughout the war, there has also been a dramatic increase in reports of antisemitism across the United States. There have also been efforts to conflate discrimination against Jews and legitimate criticism of the Israeli government—including congressional legislation. Critics of what many experts around the world are calling Israel's "genocidal" violence in Gaza have faced consequences, from job losses to the suspension of university campus groups promoting Palestinian rights.
As Common Dreamsreported Thursday afternoon, Rep. Elise Stefanik (R-N.Y.) announced "an official congressional investigation with the full force of subpoena power" into the University of Pennsylvania, Harvard University, the Massachusetts Institute of Technology, and other schools regarding antisemitism on campus and administrators' responses.

CAIR revealed that at its national headquarters, First Amendment issues, or violations of the right to free speech and expression, are the most common cases at nearly 34%, a 63% increase from the first month of the war to the last four weeks. Those reports are followed by problems with employment (22%), hate crimes and hate speech (17%), and education and bullying (14%).
The cases include that of Jana Alwan, a Muslim woman who was riding a train in Washington, D.C. on October 18. According to a letter CAIR sent last month to the Metro Transit Police Department, an unidentified white man flashed a gun and threatened to behead Alwan, who "was wearing a keffiyeh, an identifiable scarf traditionally worn by Palestinian and Arab people."
Earlier this month, the Idara Jaferia Islamic Center in Burtonsville, Maryland, was evacuated because of a bomb threat. CAIR is calling on state and local law enforcement to bring hate crime charges against the perpetrator.
"From Burlington to Chicago to D.C. and elsewhere, innocent Americans are suffering the consequences of this wave of bigotry," CAIR national executive director Nihad Awad said Thursday. "Until our nation stops the violence IN Gaza and rejects bigotry here in America, we fear that both Islamophobia and anti-Palestinian racism will continue to spin out of control."

News