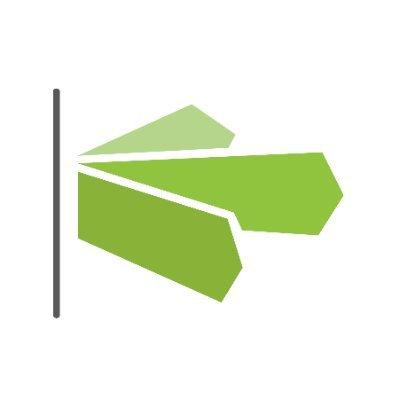 For Immediate Release
September, 29 2020, 12:00am EDT
Small Businesses Urge Immediate Passage of Updated COVID Relief Bill
On the release of the updated HEROES Act and renewed negotiations for COVID relief in Congress, Cynthia Ward Wikstrom, Campaigns Director for Main Street Alliance had this to say:
WASHINGTON
On the release of the updated HEROES Act and renewed negotiations for COVID relief in Congress, Cynthia Ward Wikstrom, Campaigns Director for Main Street Alliance had this to say:
"This renewed push for support is critical to our nation's small businesses and American workers, particularly our restaurants and venues industries and the small businesses federal programs ignored, who continue to need crucial support to survive. The updates to the PPP program, including additional rounds of funding, along with the elevation of more targeted grant programs -- especially for those excluded from PPP -- is welcome. This bill would immediately address urgent needs for those who have been waiting far too long for support through this crisis. From renewed support for unemployed workers, to expanded paid sick and child care leave, to a lifeline for States and localities on the frontlines of this health crisis, passage of this bill would provide critical cover to our local economies as we prepare for COVID's winter surge.
We urge Congress to pass this bill immediately and demand that the Senate take up the support. Small businesses have waited far too long for needed relief, and the consequences of delay have meant thousands of closures impacting the labor market and economy. Political games and austerity are not the answer - Senate Republicans must come to the table and take action. We will see massive closures of small businesses and continued record unemployment if they delay action any further.
Below are critical components of the legislation to support small businesses:
Grants for unbanked and small businesses for whom current programs were not designed: As of August, Black-owned small businesses had closed at three times the rate of white-owned small businesses, suggesting a lack of federal support to those communities. The inclusion of portions of the Save our Streets Act and RELIEF Act will get needed aid to the micro-businesses and local programs that work in unbanked communities. There is also critical grant relief for industries hit hardest and coming back last - such as restaurants and $10 Billion for live music venues.
PPP Forgiveness Fixes: With continued confusion and frustration on loan forgiveness, this bill clarifies and simplifies the forgiveness process using a three tiered system. A recent GAO report noted that only 1% of loans had been forgiven so far. Forgiveness is key to the successful recovery for small businesses, otherwise small businesses can not plan and will be saddled with debt in an uncertain environment.
PPP Updates: This new HEROES Act takes the lessons of the PPP over the summer and continues to push the program towards something workable for small businesses. From expanding eligible expenses to closing loopholes for larger businesses, there are targeted funds for low-middle income areas, and it also sets up the possibility for a P4 Loan (a second draw, based on revenue losses).
EIDL: The Economic Injury Disaster Loan program has been riddled with delays and underfunding. This clarifies how the program works with those who took out PPP loans, as well as improves the interest rates and application process, and removes the caps for loans both for new borrowers and allows existing borrowers to increase their loans up to $2 million.
ERTC: Counties that elected direct subsidies to business, have been spared the massive spike in unemployment we have experienced here in the US. We need direct subsidies -- not loans to all employers with fewer than 500 employees to cover fixed costs and bring employees back on payroll at full wages. Increased investment in the Employee Retention Tax Credit is a tool to achieve this and has been improved to cover 80 percent of wages.
Paid Sick Leave and Paid Leave: This bill strengthens the paid sick leave and paid leave provisions from the Families First Act, which left out key sectors such as frontline workers and those who worked for large corporations. Strengthening these components will support public health, and ultimately put us on the road to recovery sooner. Small businesses have reported good experiences with the emergency programs from the Families First Act. The pandemic shows just how important a sustainable paid leave foundation is, not only for future crises, but for typical life events. Small businesses need a level playing field now more than ever. We need paid leave for all to keep our economy strong and our workplaces and public spaces safe for everyone.
Moving this bill forward must be the priority for the Senate now, not an unpopular push to fill a SCOTUS seat. We must prioritize the current, immediate needs of American workers and small businesses."
The Main Street Alliance (MSA) is a national network of small business coalitions working to build a new voice for small businesses on important public policy issues. Main Street Alliance members are working throughout the country to build policies that work for business owners, their employees, and the communities they serve.
LATEST NEWS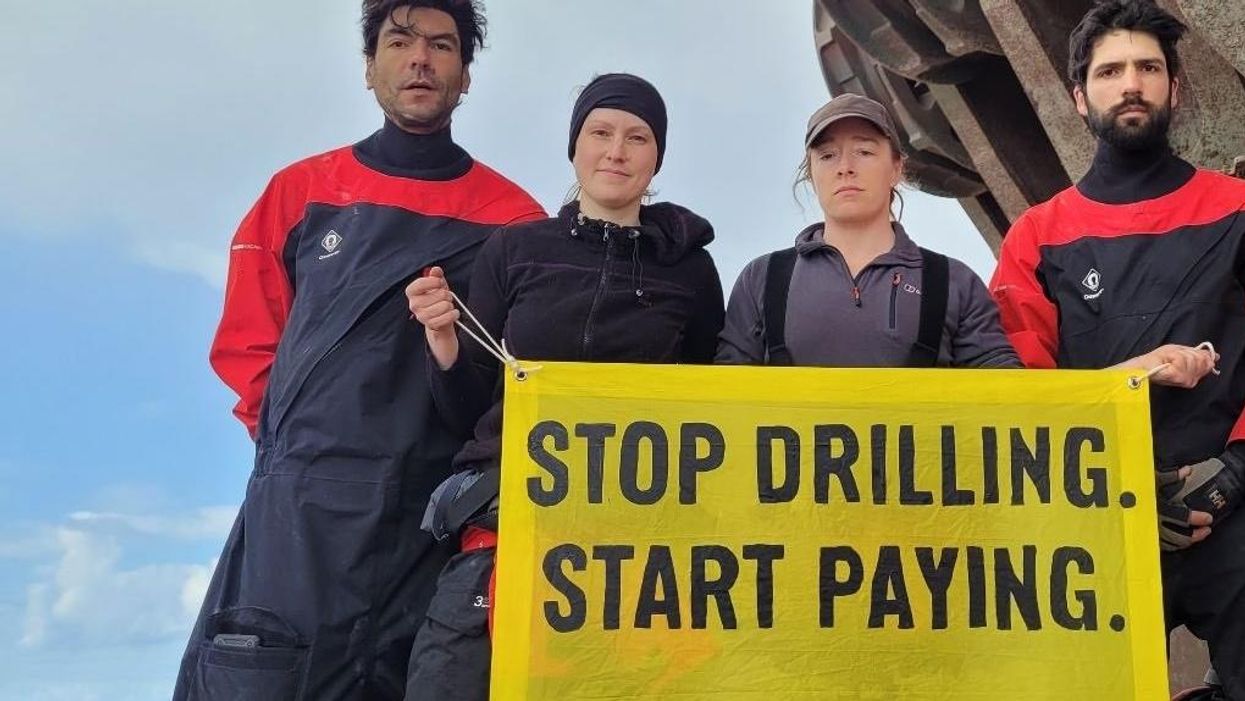 "We're taking action today because when Shell extracts fossil fuels, it causes a ripple of death, destruction, and displacement around the world."
In an effort to call attention to the company's planet-wrecking drilling projects, several Greenpeace International campaigners on Tuesday boarded and occupied a Shell-contracted platform in the Atlantic Ocean as it headed toward a major oil and gas field in the U.K. North Sea.
Greenpeace said in a press release that the platform is "a key piece of production equipment that will enable Shell to unlock eight new wells in the Penguins North Sea oil and gas field," an extraction effort that the climate group has attempted to block in court.
Four Greenpeace activists—Carlos Marcelo Bariggi Amara from Argentina, Yakup Çetinkaya from Turkey Imogen Michel from the U.K., and Usnea Granger from the U.S.—managed to board the Shell vessel using ropes after reaching the platform in three boats deployed from Greenpeace's Arctic Sunrise ship.
Greenpeace Southeast Asia executive director Yeb Saño, who tried and failed to board the platform, said in a statement that Shell "must stop drilling and start paying."
"We're taking action today because when Shell extracts fossil fuels, it causes a ripple of death, destruction, and displacement around the world, having the worst impact on people who are least to blame for the climate crisis," said Saño, the former lead climate negotiator for the Philippines.
"We won't stop until we get climate justice. We will make polluters pay."
A Shell spokesperson claimed in a statement that the Greenpeace campaigners' demonstration is "causing real safety concerns, with a number of people boarding a moving vessel in rough conditions."
But the spokesperson signaled that the company has no intention of altering its development plans in the North Sea, despite warnings from the scientific community that continued drilling will usher in catastrophic climate outcomes.
"Shell and the wider fossil fuel industry are bringing the climate crisis into our homes, our families, our landscapes, and oceans," Saño said Tuesday. "So we will take them on at sea, at shareholder meetings, in the courtroom, online, and at their headquarters. We won't stop until we get climate justice. We will make polluters pay."
Greenpeace's latest direct action came days before Shell's earnings report, which will follow the banner profit announcements of competing oil and gas giants such as Chevon and ExxonMobil.
On Tuesday, Exxon said it raked in a record $56 billion in profits in 2022.

News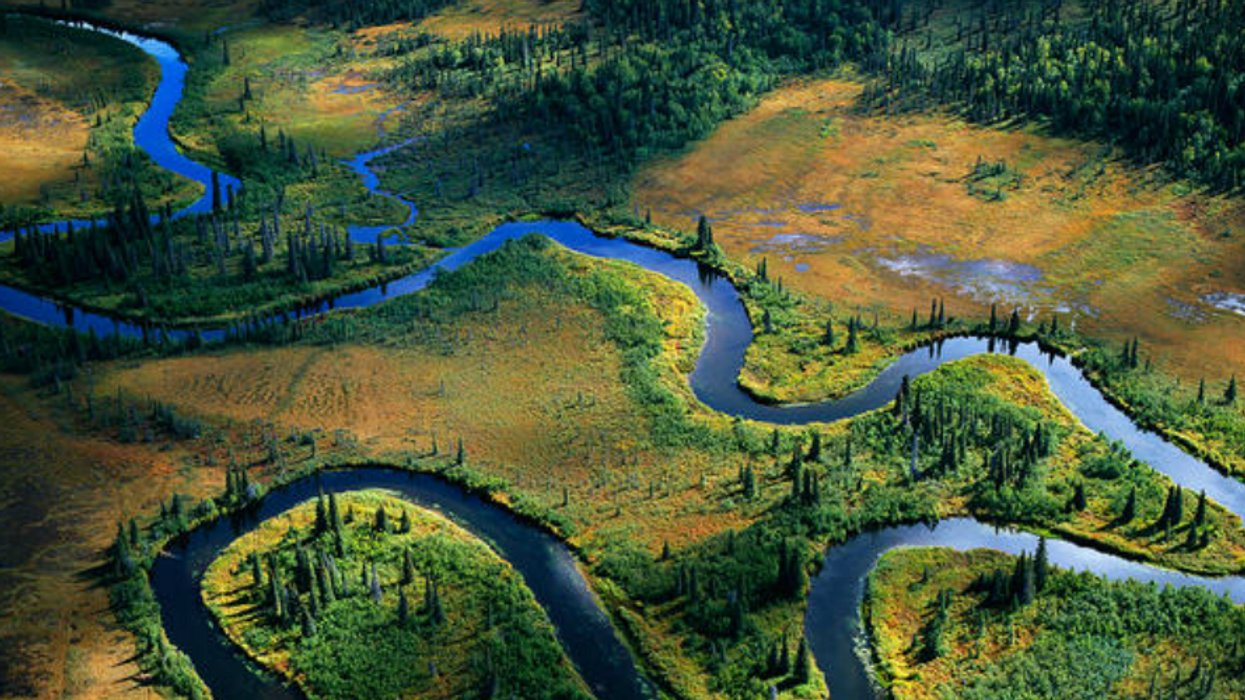 "Thousands of Alaskans and over a million Americans from across the political spectrum have called for protection of Bristol Bay's one-of-kind salmon resource from massive open pit mining and today, the EPA delivered."
Environmental advocates in Alaska and across the United States on Tuesday applauded what one Indigenous campaigner called "historic progress" in the fight to protect Bristol Bay's ecosystems from the developers of Pebble Mine, a proposed open-pit copper and gold mine that would have led to the dumping of waste in the world's largest sockeye salmon run.
The Environmental Protection Agency (EPA) announced on Tuesday its long-awaited "Final Determination" regarding protections for Bristol Bay, following more than a decade of litigation and campaigning by Alaska Natives and advocates.
Under Section 404(c) of the Clean Water Act, the agency said, the EPA will prohibit "certain waters of the United States in the South Fork Koktuli River and North Fork Koktuli River watersheds from being used as disposal sites," and "prohibits future proposals to construct and operate a mine to develop the Pebble deposit."
"Today is a new day for Bristol Bay," said Earthjustice.
\u201cBREAKING: Today is a new day for Bristol Bay. After years of advocacy & litigation, @EPA has issued a Clean Water Act veto to ensure the proposed Pebble Mine won't destroy the Bristol Bay watershed, an Alaskan treasure & home to the world's largest remaining salmon runs.\u201d

— Earthjustice (@Earthjustice) 1675175188
The decision is the outcome of a 2019 lawsuit filed by Earthjustice on behalf of tribal organizations and the advocacy group Earthworks, and follows "a fierce, decades-long battle waged by the people of Bristol Bay and so many others," said Earthjustice senior attorney Erin Colón.
"EPA today followed the law and science to establish enduring protections for the Bristol Bay watershed under the Clean Water Act," said Colón in a statement. "This is a major victory worth celebrating, but we cannot rest until even more permanent protections are in place. The Bristol Bay watershed is one of the world's great ecosystems, and the way of life and the abundant future it supports is worth the fight."
Advocates first challenged Pebble Limited Partnership's plan for the mine in 2010, when six tribes in the Bristol Bay area called on the EPA to protect the watershed, which is home to a 37.5 million salmon annually, supports a $2 billion commercial fishing industry, and has provided sustenance for Alaska Natives for generations.
The EPA restricted parts of the watershed from being used by the mining company in 2014, but the developers challenged those protections. In 2017, the agency withdrew them in a settlement with Pebble Limited Partnership.
The U.S. Army Corps of Engineers also denied a key permit for the project in 2020—a decision that is now under appeal by the company.
Dyani Chapman, state director for Alaska Environment Action, said the previous restrictions and Tuesday's determination are in line with what Alaska Natives and environmental advocates have known for decades: "The headwaters of Bristol Bay are, quite simply, a really bad place for a mine."

"The region is home to an incredible range of wildlife and remains healthy because it's been spared a lot of the harsher touches of industrialization," said Chapman. "Over the past 20 years, scientists, the local Indigenous communities, fishermen, and broader public have asked repeatedly for strong and permanent protections for Bristol Bay. This EPA determination is a long-awaited win for sockeye salmon and the entire Bristol Bay region."
Advocacy group SalmonState noted that with two out of three Alaskans opposing the Pebble Mine, the EPA's decision "may be the most popular thing the federal government has ever done for Alaska."
"Thousands of Alaskans and over a million Americans from across the political spectrum have called for protection of Bristol Bay's one-of-kind salmon resource from massive open pit mining and today, the EPA delivered," said executive director Tim Bristol. "This is a victory for every single person—from Bristol Bay's tribal citizens, commercial fisherman, sport anglers, business leaders, chefs, scientists, and so many more—who [has] spoken out over the years, and we thank the EPA and the Biden administration for this well-considered, heavily documented, overwhelmingly popular move."
While celebrating the EPA's determination, advocates said they will continue pushing for congressional protections for the Bristol Bay watershed and acknowledged that the Biden administration's decision could be overturned by a future president. Pebble Limited Partnership also said it will likely appeal the decision.
"Today is a great day for Bristol Bay, and one that many thought would never come," said Bristol Bay Native Corporation CEO Jason Metrokin. "While the immediate threat of Pebble is behind us, BBNC will continue working to protect Bristol Bay's salmon-based culture and economy and to create new economic opportunities across the region."
Verner Wilson, senior oceans campaigner at Friends of the Earth, called the action "a positive step forward" but expressed concern that "it doesn't go far enough."

"Given that Bristol Bay is the largest wild salmon fishery on the planet," said Wilson, "Congress and the state of Alaska must work together to protect it permanently."
News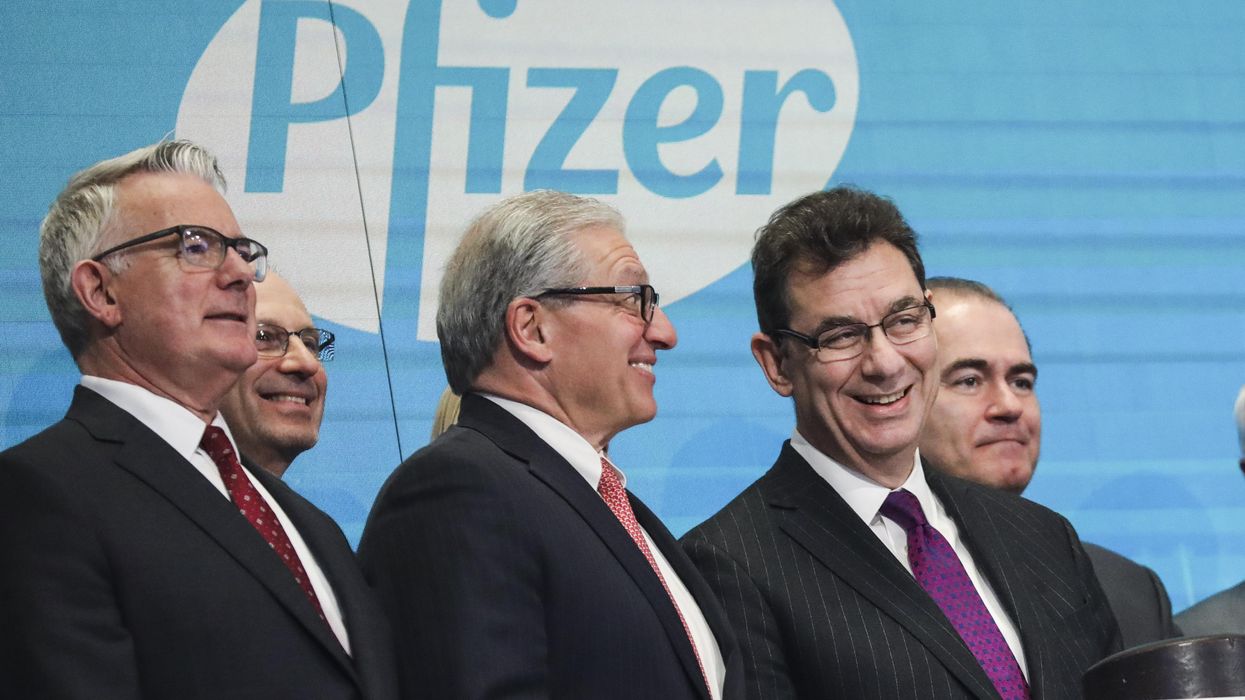 "Put simply, Pfizer has plundered health systems for profit," said the People's Vaccine Alliance.
The U.S.-based pharmaceutical giant Pfizer reported Tuesday that it brought in a record-breaking $100.3 billion in revenue in 2022 and $31.4 billion in profit, sums that campaigners decried as "sickening" in the face of an ongoing pandemic and persistent inequities in coronavirus vaccine access.
"In one year alone, Pfizer's revenue has exceeded the total health expenditures of more than 100 countries combined," Julia Kosgei, policy co-lead for the People's Vaccine Alliance, said in a statement. "If it were a country, Pfizer would sit in the wealthiest third of nation-states. And it has amassed this fortune while jacking up prices on Covid-19 vaccines amid a pandemic that has devastated people's livelihoods. Put simply, Pfizer has plundered health systems for profit."
Pfizer, led by CEO Albert Bourla, is the manufacturer of one of the two available mRNA vaccines for Covid-19, as well as the oral coronavirus treatment Paxlovid. The company reported $56 billion in sales of its Covid-19 vaccine and Paxlovid, though it said it expects sales to drop in the coming year as it moves to hike prices significantly on its vaccine—a plan that has drawn international alarm and outrage.
Globally, more than 2,600 people are dying from Covid-19 each day on average. According to Our World in Data, just over 26% of people in low-income nations have received at least one coronavirus vaccine dose as Pfizer and other pharmaceutical giants refuse to make their vaccine technology available to all—even though it was developed with the help of government funding and scientific advancements.
"Billions of people in developing countries still cannot access affordable Covid-19 medicines," said Kosgei. "Companies like Pfizer are gobbling up ever-greater proportions of health budgets and handing the spoils to wealthy shareholders—all while treating access for developing countries as little more than a PR initiative. We cannot go on like this."
The U.K.-based advocacy group Global Justice Now called Pfizer's record earnings report "sickening."
"With this latest 'all-time high' announcement, Pfizer now has revenues higher than the GDP of 133 countries, including 8 E.U. member states, and is the first pharma company ever to make $100 billion in a year," noted Tim Bierley, the group's pharma campaigner. "But not content with doubling its revenues with a pandemic windfall, they are now still moving to aggressively hike the price of Covid-19 booster doses, putting even more pressure on already struggling public health systems."
"Their latest record-breaking revenues are further proof that the company treated the pandemic as an opportunity to enrich its shareholders," Bierley added. "We can't allow Big Pharma companies to hold us to ransom in this way. We need the government to be bold and break with the monopoly patent model that fails people everywhere. It's time to put people's lives above corporate profit."
"A people-funded vaccine should be cheap and freely available."
Both Pfizer and Moderna have signaled plans to raise the prices of their vaccines to somewhere between $110 to $130 per dose in the U.S. as the Biden administration moves ahead with the commercialization of coronavirus inoculations, tests, and treatments—shifting costs onto patients and insurers and leaving the uninsured to shoulder significant payments.
The U.S. government has previously paid around $30 per dose for Pfizer's vaccine.

In recent days, the Biden administration has faced growing calls to use the federal government's ownership of key patents and other leverage to force Moderna and Pfizer to make their vaccines affordable and readily available to all who want them.
"The Biden administration should not allow Moderna to more than quadruple the price of the Covid vaccine to $130 when it costs just $2.85 to produce," Sen. Bernie Sanders (I-Vt.) tweeted on Sunday. "The Covid vaccine must be used to save lives, not to further enrich the billionaire owners of Moderna."
Moderna and Pfizer are also facing backlash from lawmakers overseas over their planned price increases.
In a letter to Bourla and Moderna CEO Stéphane Bancel on Tuesday, British MP Caroline Lucas of the Green Party and three other lawmakers wrote that with the National Health Service "already under significant pressure and the costs of medicines increasing year on year, we are extremely concerned about the multiple impacts of a possible price hike."
"Throughout its development, the Pfizer/BioNTech vaccine received huge amounts of public money and support internationally," the lawmakers wrote. "Even the mRNA technology that Pfizer/BioNTech employed in the Covid-19 vaccine is rooted in decades of publicly funded research. A people-funded vaccine should be cheap and freely available."

News
SUPPORT OUR WORK.
We are independent, non-profit, advertising-free and 100%
reader supported.