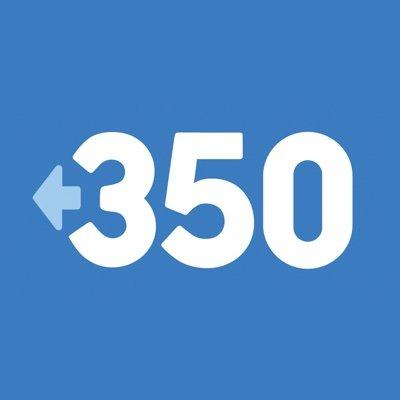 Over 450 Climate Strikes Planned in U.S. on September 20th; Global Climate Strikes to Take Place in 117 Countries
Activists of All Ages, Labor Groups, Faith Leaders, Businesses and More Join Youth-Led Climate Strikes in Intergenerational Demand for Climate Action
WASHINGTON
With two weeks to go until the September 20th climate strikes, there are over 2,500 strikes registered globally and over 450 strikes taking place across the U.S.

This comes as Greta Thunberg

joins New York youth climate strikers for her second strike outside the United Nations today

.
The Youth Climate Strike Coalition in the U.S. issued a

set of policy demands

calling for a just transition to 100% renewables by 2030, a halt to all leasing and permitting for fossil fuel extraction, protections for frontline communities, indigenous people, and biodiversity through transformative and decisive climate action
Coordinated by Future Coalition, the U.S. youth-led strikes includes Earth Uprising, Fridays for Future USA, Extinction Rebellion-Youth, Sunrise, Zero Hour, Indigenous Youth Council and Earth Guardians. The Youth Climate Strike Coalition is steering the national campaign, with active support, participation and collaboration from an Adult Climate Strike Coalition, which includes leading national organizations such as

350.org

, Greenpeace, SEIU and March On. Youth and adults, institutional and grassroots organizations, climate-focused and social justice groups, are coming together as a unified front to demand transformative action on climate.

A week of escalated actions

are planned the week preceding the global strikes from September 23rd - 27th, with local actions planned in Washington, Minnesota, New Hampshire, Oregon, Wisconsin, Vermont, and the Bay Area. Demonstrating that the fight for climate action is beyond one moment, these actions put a spotlight on key climate justice fights taking place throughout the United States. Actions, vary from fossil fuel project shutdowns to demanding climate own halls to mass actions against fracking and fossil fuel finance.
Xiye Bastida, Fridays For Future NYC said, "September 20th isn't a goal, it's a catalyst for future action. It's a catalyst for the engagement of humanity in the protection of Earth. It's a catalyst for realizing the intersectionality that the climate crisis has with every other issue. It's a catalyst for the culmination of hundreds of climate activists who won't stop fighting until the climate emergency is over."

Vic Barrett, 20-year-old Juliana v. United States plaintiff from White Plains, NY said: "Because of the actions of the United States government and the fossil fuel industry, my generation has never known a world free from the impacts of climate change. Time is running out. This decade is our last chance to stop the destruction of our people and our planet. This is our time to join in solidarity with communities around the world to fight for a just future. This is why we strike."
Along with the global climate strikes, events during the week include the The Peoples' Summit on Climate and the Rights and Human Survival - the first ever global summit on human rights and climate change, that will be hosted by leading civil society groups and the UN Human Rights Office in New York, on 18-19 September.
During Climate Week, escalated actions will happen throughout New York City and across the US during the week of September 23-29. Communities are joining youth-led climate strikes, as well as coming together to protect families, air, and water from toxic fossil fuel projects, including in Minnesota, Seattle, Portland, New Hampshire, and more with hundreds across the country taking on the fossil fuel corporations and financiers.
Tamara Toles O'Laughlin, 350.org North America Director, said "The September 20th Climate Strikes and the following week of action across the United States is an intergenerational and multiracial moment to make our stand for our right to transformative climate action that preserves a sustainable, healthy, and livable future for all. With the leadership of young people backed by grandparents and parents alike, health workers, teachers, cab drivers and more, now is the time for all of us to come together to demand that real climate leaders at the national, state and local levels hold fossil fuel companies accountable for decades of negligence and damage."
The first ever widespread global blackout will also be taking place with many organizations and businesses planning to stop business as usual by shutting down their websites and redirecting them to the global climate strikes website.
In New York City, the strike on September 20th will be led by youth strikers including Greta Thunberg, who arrived in the city to take part in the UNSG summit, kicking-off with a rally in Foley Square before marching to Battery Park for key speakers and performers. The weeklong movement will surround the UN Climate Summit being held on the 23rd of September, which will gather world leaders in an attempt to accelerate real actions to implement the Paris Agreement and meet the climate challenge.
Other notable strike locations are Washington D.C., Boston, Seattle, Minneapolis, Miami, Los Angeles, Denver.
The climate strikes movement inspired by teenager Greta Thunberg has spread rapidly across the world in the last 12 months. Strikers are demanding that governments step up to take urgent action to prevent catastrophic climate breakdown by phasing out fossil fuels, accelerating the urgent transition to a 100% renewable energy powered world with climate justice and equity at its core, and holding fossil fuel billionaires most responsible accountable for their destruction.
For more on U.S. Climate Strikes and Week of Action visit strikewithus.org and explore this media pack
For more on the 9/20 NYC Strike, visit strikewithus.org/nyc and explore this media pack
For more information about global climate strikes, go to globalclimatestrike.net
QUOTE SHEET
Jamie Margolin, founder of Zero Hour said, If adults want youth to be studious and pay attention in school in order to prepare for our futures, then they need to do their jobs to make sure a future actually exists for us. That is why I am striking for the survival of my generation and civilization as we know it. I am striking because it is pointless to study for a future that does not exist.I am striking for complete system change."
Jesus Villalba Gastelum, Age 16, Earth Uprising LA City Coordinator/ Youth Climate Strike Los Angeles Organizer, said: "I live in Los Angeles, a diverse city of many roots, including Indigenous, Mexican, Spanish, American, and Tongva. We are organizing the LA Youth Climate Strike from a place of love, hope, and resolve. We are taking to the streets this September 20th in order to claim the future that is rightfully ours. While this mobilization is youth led, we welcome people of all generations to join us in kicking off LA's week of action. Our march is calling out inaction on the climate crisis, and stands in support of refugee rights, human rights, and dignity for all."
Katie Eder, executive director of Future Coalition said, "On September 20th the voices of thousands of young people from more than 400 locations across America will be heard as we strike for our future. Our message will be clear -- we must act now to avoid the worst effects of climate change because all of our lives depend upon it. We are the new face of the climate revolution and we demand just and equitable climate action."
Daphne Frias, founder of Box the Ballot, a member of Future Coalition said, "I'm striking this September to secure my future. When I take to the streets on the 20th and 27th, I take with me the resilience of my Latino and Disabled communities. People who are so disproportionately affected by climate change. Most importantly, I strike to show that you don't have to stand to take a stand; our voices are our most powerful tool and I will use mind to protect this planet we call home."
"A livable climate tomorrow requires halting public-lands fossil fuel expansion today. We're proud to stand with Colorado's youth calling for climate solutions that match the scale of the crisis," said Taylor McKinnon, senior public lands campaigner with the Center for Biological Diversity, participating in escalated actions in Colorado.
"We're making a stand that we're still here. The Gitche Gami is really important to the people of Minnesota, and we want to honor that through a peaceful prayer action on September 28th. Our goal is to teach people that treaties are a two-party agreement -- Native people are not the only ones responsible for maintaining the treaties, but that we're all responsible and we need to move in solidarity. We all need the water, and we all need to do this together," said Nancy, MN 350, Minnesota Chippewa / Leech Lake, participating in a rally and gathering to stop Line 3 in Minnesota.
"While PSNH would like people to think that they are undertaking this renovation in good faith, the reality is that they are propping up this old plant to protect their own assets at the great expense of ratepayers, public health and the environment. PSNH has embarked on a massive and costly effort to keep Merrimack Station online for decades to come and New Hampshire ratepayers will be forced to throw more and more of their good money after bad if this project moves forward," said Melissa Hoffer, vice president and director of the CLF's Healthy Communities and Environmental Justice program in New Hampshire, where there will be a major action to shut down the coal plant in Bow, NH.
"The climate crisis is a human issue - affecting all of us. We are inspired by the youth activists who have led a global movement, and Patagonia is calling for urgent and decisive action for people and our home planet. On Friday, September 20th, we will be walking out of our stores, striking with the youth activists and calling for our government to take action. There is no room in governments for climate deniers and their inaction is killing us. We invite the business community and all those concerned about the fate of our planet and humankind to answer with actions and join us," Rose Marcario, President & CEO, Patagonia.
"As people of faith, we say that we believe in love, in compassion, in justice - then it follows that we must join this strike as surely as dawn follows the deepest darkness. Our children are calling to us. We must respond," Fletcher Harper, Executive Director, GreenFaith.
"Climate breakdown is one of the greatest human rights issues we face. Fighting climate breakdown is about much more than emissions and scientific metrics it's about fighting for a just and sustainable world that works for all of us. We need to start by phasing out fossil fuels, building real and long lasting solutions and prioritizing the communities at the frontline of the climate crisis,"May Boeve, Executive Director, 350.org.
350 is building a future that's just, prosperous, equitable and safe from the effects of the climate crisis. We're an international movement of ordinary people working to end the age of fossil fuels and build a world of community-led renewable energy for all.
LATEST NEWS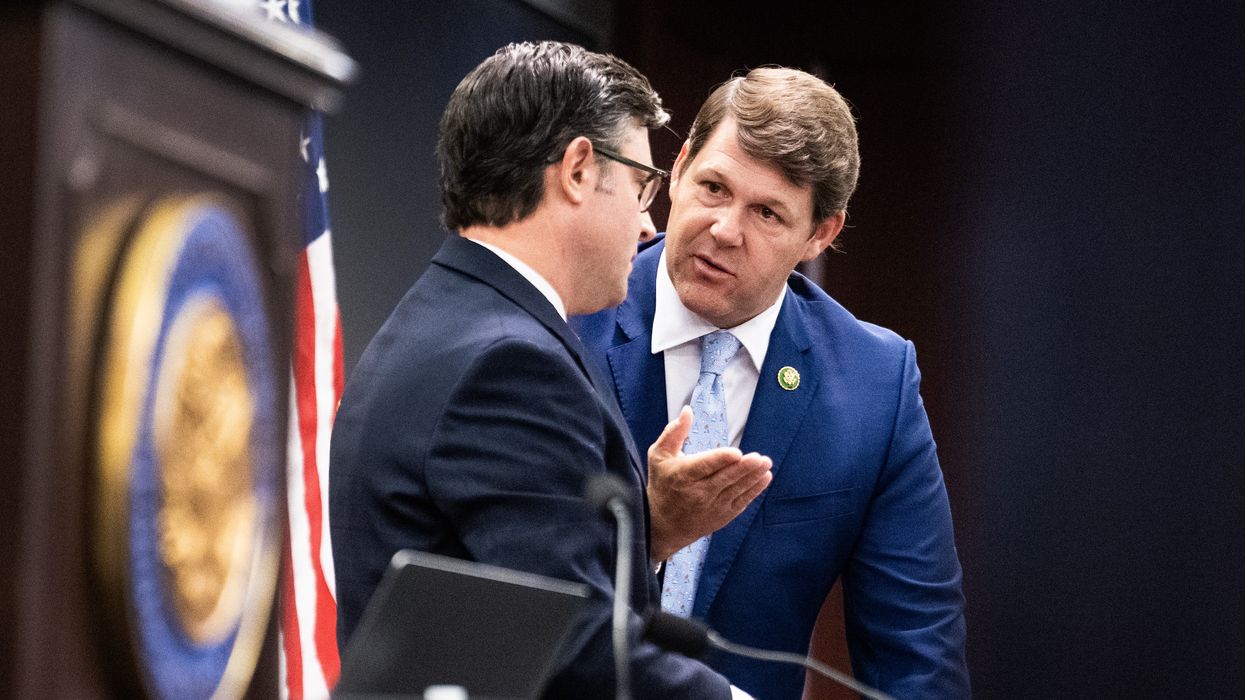 "MAGA Mike Johnson and his fellow Republicans desperately want this commission to give bipartisan cover to benefit cuts," said Social Security Works. "Democrats must stand united against it."
The Republican-controlled House Budget Committee is set to convene a hearing Wednesday to examine legislation that would establish a so-called fiscal commission for the U.S. debt, a proposal that critics have called a Trojan horse for Social Security and Medicare cuts.
House Speaker Mike Johnson (R-La.), a longtime proponent of Social Security cuts, described such a commission as one of his top priorities after winning the gavel last month, and right-wing organizations such as the Koch-connected group FreedomWorks have endorsed the idea.
A fiscal commission of the kind backed by congressional Republicans and some conservative Democrats—including Sen. Joe Manchin (D-W.Va.)—would be tasked with analyzing Social Security, Medicare, and other U.S. trust fund programs and developing policy recommendations ostensibly aimed at improving the programs' finances. The policy proposals would then be put on a fast track in both the House and Senate.

Social Security Works and other progressive organizations have stressed that Social Security does not add to the federal debt and warned against the growing push for a fiscal commission.
"That's code for a death panel designed to cut Social Security and Medicare behind closed doors," Social Security Works wrote in a social media post on Monday in response to the impending hearing.
"MAGA Mike Johnson and his fellow Republicans desperately want this commission to give bipartisan cover to benefit cuts," the group added. "Democrats must stand united against it."
The House Budget Committee's Wednesday hearing will feature testimony from Manchin and Sen. Mitt Romney (R-Utah), who earlier this month teamed up to introduce legislation that would establish a 16-member bipartisan, bicameral fiscal commission comprised of 12 elected officials and four outside experts.
Manchin and Romney have both said they're not running for reelection next year.
Alex Lawson, executive director of Social Security Works, called Manchin and Romney "cowards" who are "quitting and heading out of town, but want to set up a closed-door commission to cut Social Security and Medicare on the way out the door."
"The only reason to make changes to Social Security via a closed-door commission is to cut already modest earned benefits."
According to a legislative summary released by Manchin's office, the commission would "produce a report and propose a package of legislative solutions to improve the long-term fiscal condition of the federal government, stabilize the ratio of public debt to GDP within a 15-year period, and improve solvency of federal trust funds over a 75-year period."
"If the commission approves proposed legislative language, it would receive expedited consideration in both chambers," the summary continues. "While 60 votes would be required to invoke cloture prior to final passage in the Senate, only a simple majority would be needed for the motion to proceed, which would be privileged."
Manchin and Romney's bill is one of three pieces of legislation that the House Budget Committee will discuss during Wednesday's hearing. The committee is chaired by Rep. Jodey Arrington (R-Texas), a fiscal commission supporter and member of a Republican panel that called for raising the Social Security retirement age earlier this year.
Progressive lawmakers and organizations have argued that instead of cutting benefits, Congress could ensure Social Security is fully funded for the next seven-plus decades and expand benefits by lifting the payroll tax cap that allows the rich to avoid taxes on annual income over roughly $160,000.
"All of the options for eliminating Social Security's projected shortfall, manageable in size and still a decade away, are fully understood," more than 100 advocacy groups wrote in a letter to members of Congress earlier this month. "The only reason to make changes to Social Security via a closed-door commission is to cut already modest earned benefits—something the American people overwhelmingly oppose—while avoiding political accountability.
News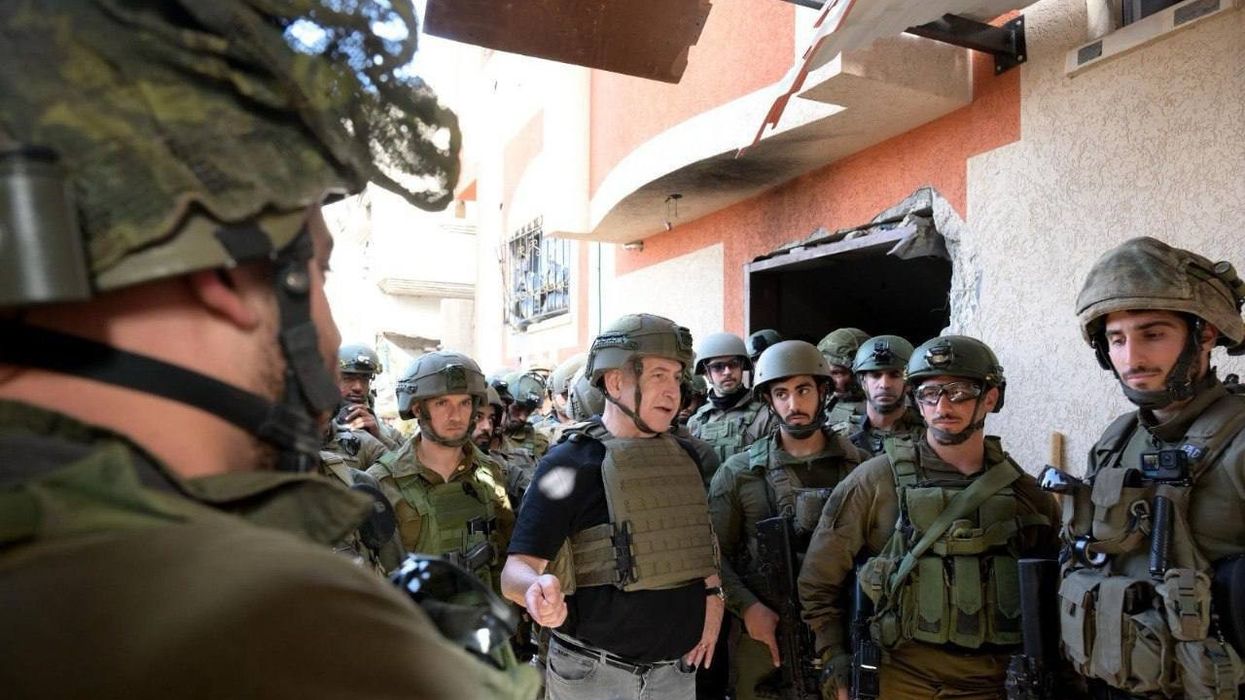 "Look Joe Biden: Netanyahu is spitting in your face," said one critic. "Are you going to keep hugging him in public or are you going to finally end the blank check and hold him accountable for his words and actions?"
With his approval ratings in the tank, Israeli Prime Minister Benjamin Netanyahu has reportedly been lobbying members of his Likud party in a bid to keep their support, claiming he is "the only one who will prevent a Palestinian state" in Gaza and the West Bank.

Netanyahu's remarks, first reported by the Israeli public broadcaster Kan, fly in the face of the Biden administration's continued push for a two-state solution as the "only way to guarantee the long-term security of both the Israeli and the Palestinian people."
"To make sure Israelis and Palestinians alike live in equal measure of freedom and dignity, we will not give up on working towards that goal," U.S. President Joe Biden, who has offered unconditional political and military support to Israel during its latest assault on Gaza, wrote in a social media post late Monday.
Analysts have long argued that one democratic state, not two states, is the only viable alternative to the apartheid status quo, given factors such as ever-expanding Israeli settlements in the West Bank. Throughout his career, Netanyahu has vociferously opposed a peaceful resolution and worked to divide Palestinians in Gaza and the West Bank by propping up Hamas.
"Anyone who wants to thwart the establishment of a Palestinian state has to support bolstering Hamas and transferring money to Hamas," Netanyahu told his colleagues in 2019. "This is part of our strategy—to isolate the Palestinians in Gaza from the Palestinians in the West Bank."
In his latest comments to Likud backbenchers, Netanyahu reportedly said he's "the only one who can withstand U.S. pressure" and that he knows "how to manage American public opinion," even as American public support for Israel's assault on Gaza falls.
The Times of Israelreported Monday that Netanyahu "boasted about having gone against" U.S. wishes by launching a ground invasion of Gaza and raiding the Palestinian territory's largest hospital on the pretense that Hamas was hiding a command center on the facility's grounds—a claim that has not been substantiated.
Netanyahu, facing mounting domestic pressure to resign, has also indicated that Israel plans to occupy the Gaza Strip for an "indefinite period" after the current war, defying Biden's warning against a prolonged occupation.
"Look Joe Biden: Netanyahu is spitting in your face," Yonah Lieberman, co-founder of the Jewish-American advocacy group IfNotNow, wrote on social media Monday. "He doesn't take you seriously. Are you going to keep hugging him in public or are you going to finally end the blank check and hold him accountable for his words and actions?"
News of the Israeli prime minister's meetings with Likud lawmakers came as the attack on Gaza is under a tenuous pause to allow for the release of hostages. Netanyahu has opposed a lasting cease-fire and pledged to continue waging war on the strip once the pause is over.
The Financial Timesreported Tuesday that Biden and other top U.S. officials have implored Israel not to trigger mass internal displacement in its planned offensive in southern Gaza, where many people have fled to escape Israeli bombing in the north. Israel's assault has displaced around 70% of Gaza's population so far.

Israeli officials have not provided any public indication that their bombing campaign will be less destructive following the end of the pause.
"The enemy will meet first the bombs of the Air Force, and after that the shells of the tanks and the artillery and the scoops of the D9 [bulldozers], and finally gunfire of the infantry troops," Israeli Defense Minister Yoav Gallant said Monday. "We will fight in the entire strip."
News
"We urge the commission to continue to focus on its vital work preserving market integrity and protecting the public, uphold the letter and spirit of the Dodd-Frank Act, and withdraw the proposed rule."
A trio of Democratic U.S. senators on Monday wrote to Commodity Futures Trading Commission Chair Rostin Behnam expressing their "serious reservations" with the agency's proposed rule on seeded funds and money market funds, a policy the lawmakers warned would "undermine the goals of Dodd-Frank" by rolling back the already weakened financial oversight law.
Passed in the wake of the 2008 global financial meltdown, the Dodd-Frank Wall Street Reform and Consumer Protection Act—which was partially rolled back during the Trump administration—overhauled federal financial regulation. In a letter to Behnam, Sens. John Fetterman (Pa.), Sherrod Brown (Ohio), and Tina Smith (Minn.) assert that the CFTC's proposed rule is a "step in the wrong direction" that would increase market instability by decreasing collateral requirements for certain transactions.
The Global Markets Advisory Committee, largely made up of finance industry insiders, recommended the proposed rule in 2020 during the Trump administration.
As the letter explains:
The proposed rule would reduce or eliminate initial margin requirements for up to three years for a subset of swap market participants. "Initial margin" is the collateral that participants must set aside when entering swap agreements. Initial margin requirements, along with "variation margin" and other capital requirements, protect counterparties to a swap in the event of a default. Dodd-Frank set up comprehensive rules for swap agreements after they significantly contributed to the 2008 financial crisis and the federal government was forced to bail out Wall Street.
"The 2008 financial crisis showed the dangers that swaps can pose to economic stability, and Dodd-Frank directed regulators, including the CFTC, to require initial margin for uncleared swaps specifically to reduce those risks," the senators wrote. "It is vital for the CFTC to continue upholding its Dodd-Frank mandate and to maintain high standards and safeguards for this important market."
"We urge the commission to continue to focus on its vital work preserving market integrity and protecting the public, uphold the letter and spirit of the Dodd-Frank Act, and withdraw the proposed rule," the lawmakers added.
The collapse earlier this year of Silicon Valley Bank and Signature Bank—both of which benefited from regulatory relief thanks to the 2018 rollback—brought renewed scrutiny on Dodd-Frank's Republican-engineered shortcomings. Sen. Mike Crapo (R-Idaho), who wrote the 2018 banking deregulation law, insisted in March that "there is no need for regulatory reform" in the wake of the banks' failures.
Robert Weissman, president of the consumer advocacy group Public Citizen, responded to Crapo's assertion by writing that "you have to be hard-core committed to mindless free-market fundamentalism—or truly in thrall to your donors—to insist there's no need for new regulations after Silicon Valley Bank."
Last month, Sen. Elizabeth Warren (D-Mass.) also wrote a letter to Behman sharing her concerns about the proposed rule. Noting the policy's 2020 introduction, Warren said in her October 10 letter that "it is unclear why the commission is choosing to propose these rules now, three years later, without conducting its own additional analyses of whether the changes are necessary or will strengthen the stability of the domestic financial system."
"I strongly urge the commission not to loosen the existing rules and not to roll back important Dodd-Frank Act reforms," Warren added.
News