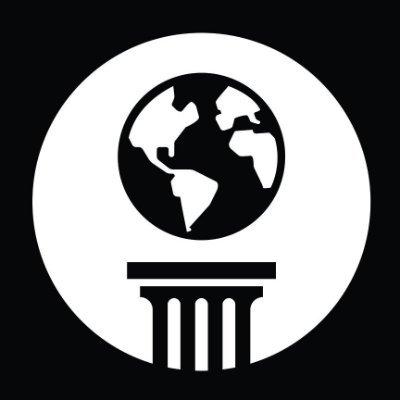 For Immediate Release
Contact:
Alejandro Dávila, Earthjustice bilingual media strategist, 202-745-5229
Rosemary Martinez, Sin Fronteras Organizing Project president, 915 867 2194
David Baake, Southwest Environmental Center attorney, 575-343-2782
Laura M. Esquivel, Hispanic Federation director of National Advocacy, 202-899-8608
Andrea Arenas, Labor Council for Latin American Advancement, 202-508-6989
Elena Rios, MD, National Hispanic Medical Association, 202-628-5895
Amanda Aguirre, GreenLatinos, 281-814-4627
Andrea Arenas, Labor Council for Latin American Advancement, 202-508-6989
Texas Migrant Detention Centers Probed for Toxic Waste Threats
Bases slated to house families have a history of radioactive and chemical contamination 
WASHINGTON
Health, labor and environmental organizations represented by Earthjustice are asking the government via expedited records request to reveal where exactly it plans to detain migrant families slated to be housed in Texas military bases known to have toxic hazards. Filed today, the Freedom of Information Act request (FOIA) comes as the Trump Administration is rushing to build migrant detention centers in Fort Bliss in El Paso, and Goodfellow Air Force Bases in San Angelo.
Besides separating children from parents, Trump's "zero-tolerance" immigration policy created a need for additional capacity to house migrant families detained at the border. The military is providing the extra space. But Fort Bliss is riddled with toxic radiological contaminants and hazardous chemicals including heavy metals and volatile organic compounds from its munitions burial and burning, unexploded ordnance and landfills.
Fort Bliss, in particular, has Superfund sites, which are polluted locations requiring a long-term response to clean up hazardous material contamination. At Goodfellow Air Force Base, the area where tents will be constructed is directly over a former firing range and adjacent to a closed but uncapped landfill. Exposure to toxic chemicals from these sites can cause cancer, neurological damage, developmental harm, and many other diseases. The bases could also have remnants of polyfluorinated compounds called PFAS stemming from the foams used to douse fires during training.
"Detaining migrant families with children in hastily constructed tents on military bases is ill-conceived and dangerous," said Earthjustice attorney Lisa Evans. "Families could be exposed to radiation, toxic chemicals, unexploded munitions, polluted drinking water and multiple other health hazards. Migrants fleeing desperate conditions do not belong in cages, let alone toxic ones."
Water testing conducted in 2017 showed certain sites in Fort Bliss had chromium and radiological contaminants. Chromium has been associated with increased risk of respiratory system cancers. Multiple Superfund sites at the base are suspected to contain medical waste, lead-acid batteries, unexploded ordnance, discarded military munitions, and munition constituents.
"The Trump Administration can't be trusted, especially after it separated families, kept toddlers in inhumane conditions, and then failed to meet court-imposed deadlines to reunite children with parents," said Rosemary Martinez, Sin Fronteras Organizing Project president. "My father, a veteran, passed away in 2010 because of Agent Orange exposure and other toxic chemicals while stationed at Fort Bliss. What's happening in our borders is a violation of human rights and now innocent children will continue to pay for the government's hatred-driven ineptitude."
The FOIA also seeks data about ten different polluted sites on the two bases that include former nuclear weapons storage areas, firing ranges, open burning, detonation areas and dumping sites. Furthermore, groups wish to know which other bases besides Fort Bliss and Goodfellow Air Force Base may be turned into migrant detention centers.
"The public has a right to know what pollutants are in the base and where will innocent children be detained," said David Baake, Southwest Environmental Center attorney. "The surrounding community steadfastly opposes the Family Detention Policy, and should not be forced to contribute to suffering by hosting new detention centers in their backyard."
"This administration first separated migrant families at the border and detained immigrant children in inhumane conditions," said Laura M. Esquivel Hispanic Federation director of National Advocacy. "Now it could very well detain families together in toxic military sites like Fort Bliss. We will not let this happen."
"It is horrifying that the few reunited Latino families are being exposed to radioactivity from unexploded ordnance, munitions and years of gunfire training," said Elena Rios, MD, President & CEO of the National Hispanic Medical Association. "In Fort Bliss, there are still present toxins from past landfills--which means detained immigrant families with children could be forcibly exposed to toxicity linked to cancer and development defects."
"Our nation needs investment in infrastructure and schools, it does not need detention centers aimed at breaking families apart. Constructing these buildings with the purpose of holding immigrants captive and at the same time endangering their health is inexcusable, and what is more, it is a bigoted action geared at targeting our community," said Hector Sanchez from the Labor Council for Latin American Advancement. "We will not stand by as this administration divides our families, and hurts our communities. We will fight against these atrocities."
"It's shocking but unfortunately par for the course that this administration might be on the brink of detaining families with children next to toxic dumping sites and radioactive firing ranges," said Mark Magana, President & CEO of GreenLatinos."But this must not stand. Risking poisoning detained families and children after the Trump Administration ripped families apart is beyond the pale."
The FOIA was filed on behalf of Hispanic Federation, National Hispanic Medical Association, Labor Council for Latin American Advancement, Southwest Environmental Center, GreenLatinos and Alianza Nacional de Campesinas.
Earthjustice is a non-profit public interest law firm dedicated to protecting the magnificent places, natural resources, and wildlife of this earth, and to defending the right of all people to a healthy environment. We bring about far-reaching change by enforcing and strengthening environmental laws on behalf of hundreds of organizations, coalitions and communities.
800-584-6460
LATEST NEWS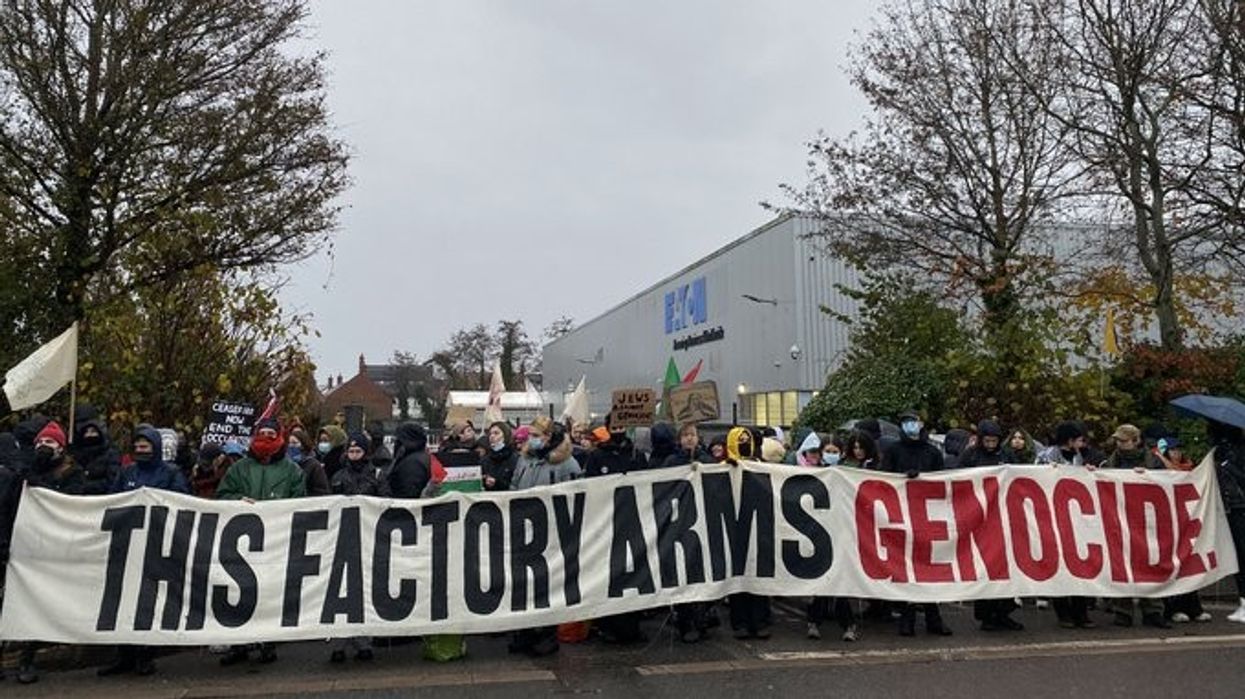 "We stand here ashamed that the weapons used in the ongoing ethnic cleansing of Palestine are partly made on our own doorstep," one participating doctor said.
More than 1,000 union members with Workers for a Free Palestine blockaded four weapons factories in the United Kingdom Thursday that make components for planes being used by Israel to bomb Gaza.
The workers, who include teachers and healthcare and hospitality professionals, said they had shut down plants in Bournemouth, Lancashire, Brighton, and Glasgow.
"As healthcare workers, we are tired of mourning the deaths of our colleagues—fellow nurses, doctors, dentists, medical students, and other health workers—along with all of the Palestinians massacred by the Israeli regime," a participating doctor named Mesh of Health Workers for a Free Palestine toldTribune. "We stand here ashamed that the weapons used in the ongoing ethnic cleansing of Palestine are partly made on our own doorstep."
All of the plants targeted by the workers make components for the F-35 fighter jet. Israel has killed 21,731 people in Gaza since October 7, including 8,697 children, according to Euro-Med Human Rights Monitor. The Geneva-based group said the death toll has risen by 40% since a temporary cease-fire ended last week.
"Our government could only bring itself to advocate for a temporary pause in these atrocities," Mesh continued from one of the blockades. "Israel has now resumed its violence: turning hospitals into graveyards, using equipment manufactured in this very factory. As health workers, we have a moral responsibility to act and we will not rest until the occupation ends."
More than 600 workers shut down all three entrances to the Eaton Mission Systems plant in Wimborne near Bournemouth in Dorset, the group said. It added that plant makes in-flight refueling probes for F-35s and that Eaton Mission Systems has an open export license for all F-35-related equipment.
Protesters carried banners reading, "Weapons made here kill in Gaza" and, "This factory arms genocide."
More than 200 trade unionists also blocked two entrances at BAE System's Samlesbury Aerodrome in Lancashire, which makes rear fuselages for all F-35s, the group said.
Workers for a Free Palestine also blockaded the BAE Govan site in Glasgow, which makes components for the F35s and the Mk 38 Mod 2 machine gun system. In coordination, Brighton & Hove Action for Palestine protested the L3Harris Release & Integrated Solutions Ltd factory in Brighton, which equips U.S.-made F-16s and F-35s. Workers for a Free Palestine also said that allied groups were carrying out similar actions in Denmark, France, and the Netherlands. Workers protested Exxelia in Paris and Terma Group in Denmark and the Netherlands, Al Mayadeen Englishreported.
The European and U.K. trade unionists are responding to a call for solidarity from Palestinian trade unions and professional associations.
"Palestinian trade unions call on our counterparts internationally and all people of conscience to end all forms of complicity with Israel's crimes—most urgently halting the arms trade with Israel, as well as all funding and military research," Workers in Palestine wrote. "The time for action is now—Palestinian lives hang in the balance."
"As the British government refuses to call for a cease-fire and directly supports Israel's military attack, a rapidly growing movement of workers are clearly saying 'not in our name.'"
Specifically, the Palestinian workers called on the international labor movement to refuse to build or transport weapons for Israel, to pass union-wide motions backing those refusals, and to put pressure on complicit companies and governments.
"We salute all those in the trade union movement taking a stand to disrupt the flow of arms to Israel," Workers in Palestine said in a statement to Tribune. "Shutting down four factories across the U.K. today, along with several simultaneous blockades in Europe, are critical acts of solidarity, refusing to conduct business as usual in the face of Israel's relentless bombardment of Gaza and ongoing genocide."
"As the British government refuses to call for a cease-fire and directly supports Israel's military attack, a rapidly growing movement of workers are clearly saying 'not in our name,'" the workers continued.
Workers for a Free Palestine, whose members belong to unions including the National Education Union (NEU); the British Medical Association; the University and College Union (UCU); the Broadcasting, Entertainment, Communications, and Theater Union (BECTU); and the Bakers, Food, and Allied Workers Union (BFAWU), is demanding that the British government stop being complicit in Israeli war crimes, that a permanent cease-fire be enacted immediately, and that Israel end its occupation of Palestine.
Before Thursday's action, the group had targeted an Elbit Systems subsidiary factory in Kent in October and another BAE Systems plant in Rochester in November, Tribune reported.
News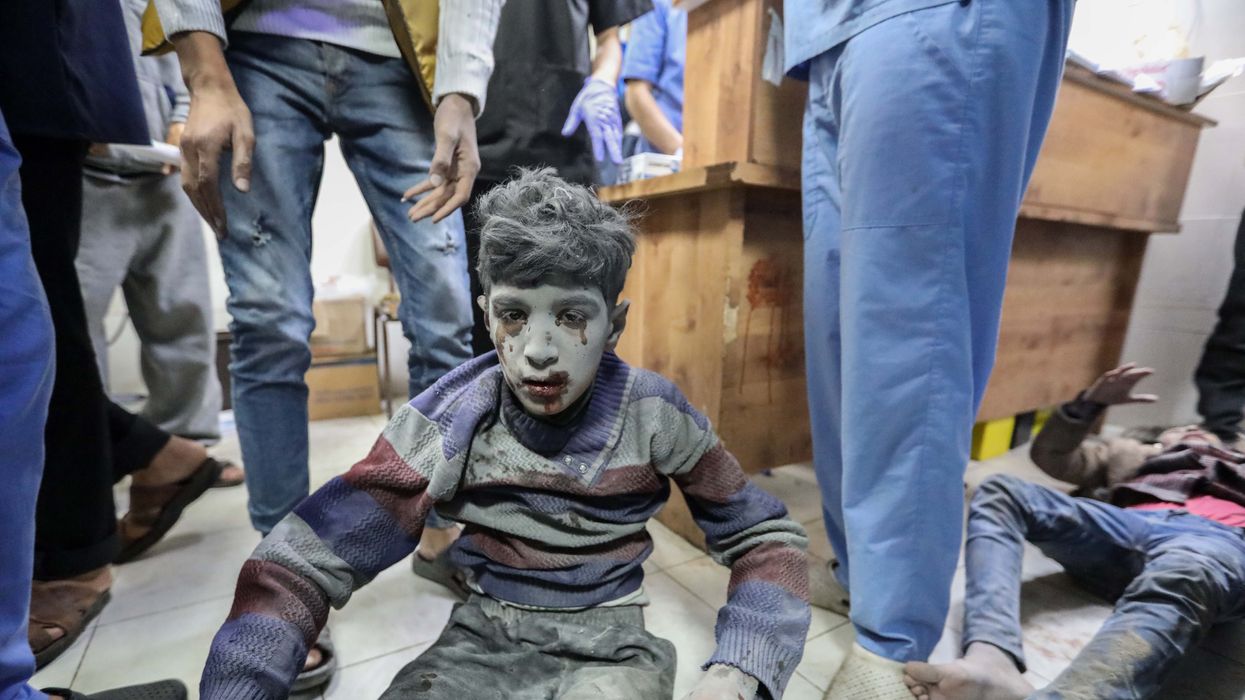 "We are in the darkest time for the right to health in our lifetimes," said one U.N. expert.
Doctors treating wounded patients on the ground in Gaza and medical experts watching in horror from the outside pleaded with world leaders on Thursday to push for an immediate, sustained cease-fire as Israeli forces continue to pummel the besieged Palestinian territory, leaving hospitals unable to cope with the rapid influx of airstrike victims.
Doctors Without Borders, known internationally as Médecins Sans Frontières (MSF), said that for the first time since Israel's latest war on Gaza began in early October, the number of deceased people who were brought to the MSF-backed al-Aqsa Hospital on Wednesday "surpassed the number of injured people."
"The hospital is full, the morgue is full," MSF wrote on social media. "We call on Israeli forces to stop the indiscriminate bombing of the Gaza Strip and protect civilians and civilian infrastructure."
At the two-month mark of Israel's assault, Gaza's healthcare system is barely standing, with many hospitals damaged by airstrikes or forced to cease operations due to a lack of fuel, anesthesia, sanitation equipment, and other critical supplies. Israel's blockade has deprived the territory's medical facilities of electricity, forcing them to generators and—when those have run out of fuel— phone lights.
"This war is raging because of a lack of political leadership. End the war on Gaza, and end it now."
Near-constant Israeli airstrikes and the lack of fuel caused by the blockade have forced ambulance services to shut down in parts of Gaza, undermining emergency rescue efforts.
Hundreds of healthcare personnel are among the more than 16,000 people in Gaza who have been killed by Israeli forces since October 7, 90% of whom have been civilians, according to one estimate. The United Nations has recorded more than 360 Israeli attacks on Gaza healthcare services.

Medical workers experiencing firsthand the devastating consequences of Israel's bombardment and siege have provided harrowing—and often sickening—accounts of the carnage.
(Warning: What follows is a graphic description of the scene at one hospital in southern Gaza.)
British war surgeon Tom Potokar, who is working for the International Committee of the Red Cross at the European Hospital in the embattled southern Gaza city of Khan Younis, toldThe Independent that he has "seen far too many children whose lives have been destroyed." Israeli forces have stormed Khan Younis in recent days, imperiling displaced people in an area previously deemed a "safe zone."
"I've treated a four-month-old with significant burn injuries. I treated an eight-year-old that had an open fracture of his skull with an exposed brain," said Potokar. "It is just awful to see and it's so relentless. It's just not stopping, they keep coming in every day."
Addressing anyone who doubts the appalling images and accounts emerging from the strip by the minute, Potokar said that "if you could bring any person here who was not sure, and you place them here, and you got them to smell the stench of rotting flesh, to see the sight of maggots creeping from wounds of a person who has necrotic flesh and to hear the screams of kids because there's not enough analgesia, and they want their mum, who's not going to appear because she's dead—I think people might feel a bit different about this."
On Sunday, the World Health Organization's (WHO) executive board is set to hold a rare emergency meeting on the spiraling healthcare crisis in Gaza, where infectious diseases such as Hepatitis A are beginning to spread in the territory's makeshift and badly overcrowded shelters for displaced people, who are struggling to survive without proper medical supplies and uncontaminated food and water.
"Gaza's health system is on its knees and near total collapse," WHO director-general Tedros Adhanom Ghebreyesus said Wednesday. "We need peace for health."
Tlaleng Mofokeng, a physician from South Africa and the United Nations special rapporteur on the right to health, issued a scathing statement Thursday accusing the Israeli military of waging an "unrelenting war" on Gaza's healthcare system and warning that "the practice of medicine is under attack."
"As a practicing medical doctor, I cannot fathom what my Gazan colleagues are enduring. They are working while their colleagues and loved ones are under attack. Many have been killed while treating their patients," said Mofokeng, who called for an immediate cease-fire. "We are in the darkest time for the right to health in our lifetimes."
"We bear witness to a shameful war on healthcare workers," she added. "This war is raging because of a lack of political leadership. End the war on Gaza, and end it now."
News
"I do not believe that we should give the right-wing extremist Netanyahu government an additional $10.1 billion with no strings attached."
Sen. Bernie Sanders was the lone member of the Senate Democratic caucus to oppose advancing a $110.5 billion supplemental foreign aid measure on Wednesday, expressing opposition to the bill's unconditional military assistance for the Israeli government.
"I voted NO on the foreign aid supplemental bill today for one reason," Sanders (I-Vt.) said in a statement. "I do not believe that we should give the right-wing extremist Netanyahu government an additional $10.1 billion with no strings attached to continue their inhumane war against the Palestinian people."
"Israel has the absolute right to defend itself against the Hamas terrorists who attacked them on October 7," Sanders added. "They do not have the legal or moral right to kill thousands of innocent Palestinian men, women, and children."
The aid package, which also includes billions in military assistance for Ukraine, failed to clear a procedural hurdle Wednesday, with every Republican voting no over the absence of immigration policy changes that progressives have condemned as draconian. Senate Majority Leader Chuck Schumer (D-N.Y.) flipped his initial yes vote to no in a maneuver that will allow him to bring the bill forward again at a later date.
According to a summary released by the Senate Appropriations Committee, the supplemental package contains over $10 billion in military aid for Israel, which already receives roughly $4 billion in assistance from the U.S. per year and has gotten tens of thousands of bombs, artillery shells, and other weaponry since the Hamas-led October 7 attack.
The measure is largely in line with a request issued in October by the Biden White House, which has sought to expedite U.S. arms shipments to Israel even as the nation's military is using American-made weaponry to commit heinous war crimes in the Gaza Strip.
One human rights monitor estimated earlier this week that at least 90% of the people killed by Israeli forces in Gaza since October 7 have been civilians.
Sanders, who has faced progressive criticism and outrage for rejecting calls for a permanent cease-fire in Gaza, said in a Senate floor speech on Monday that Israel "must dramatically change its approach to minimize civilian harm and lay out a wider political process that can secure lasting peace."
The senator conceded during his remarks that there is no evidence Israel has altered its approach in response to light pressure from top U.S. officials, pointing to recent bombings of United Nations schools and other civilian infrastructure.

"Israel's indiscriminate approach is, in my view, offensive to most Americans, it is in violation of U.S. and international law, and it undermines the prospects for lasting peace and security," said Sanders.
News