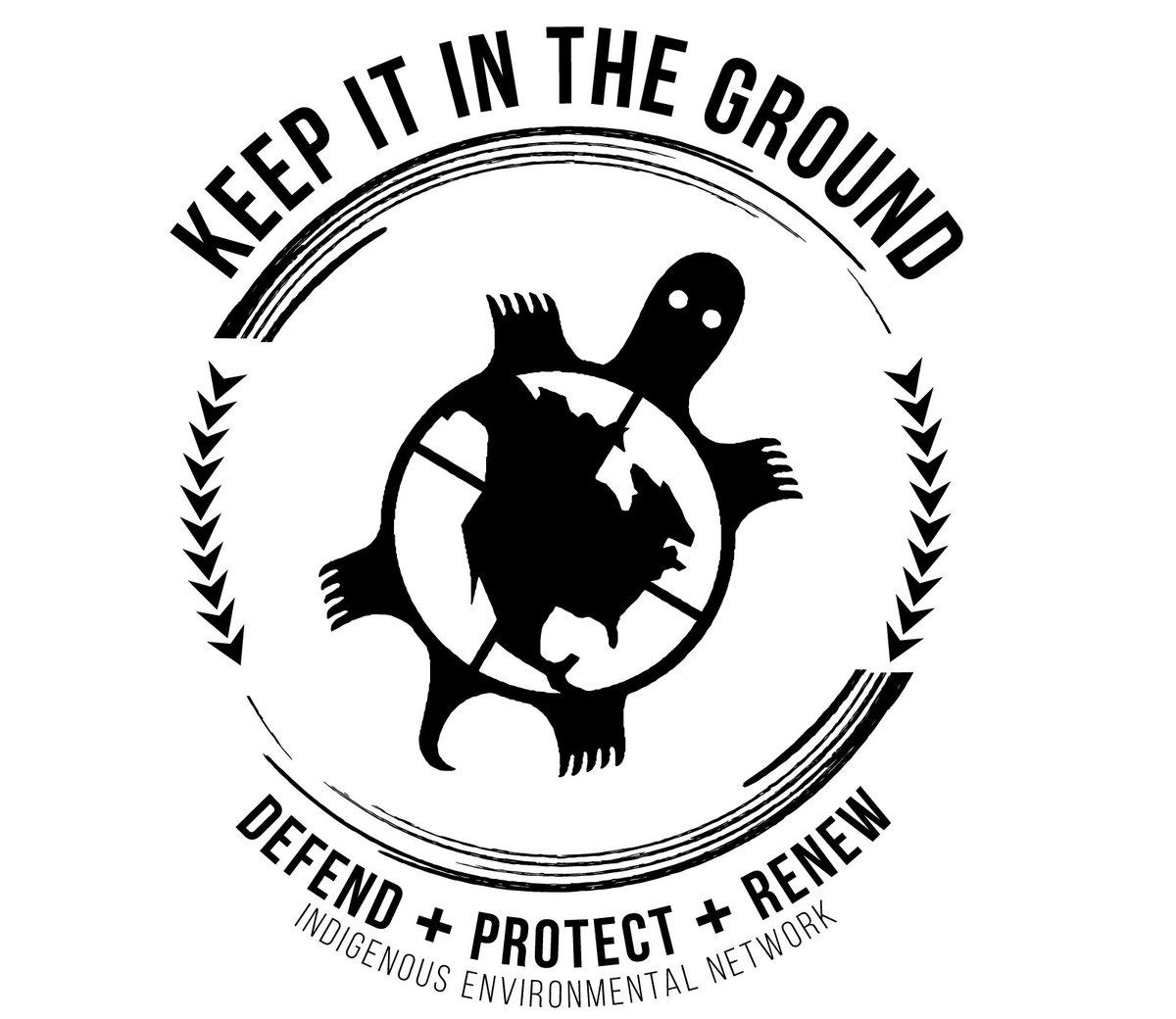 For Immediate Release
May, 21 2018, 12:00am EDT
Contact:
Jennifer K. Falcon,,jennifer@ienearth.org
U.S. Supreme Court Will Hear Landmark Case Challenging World Bank Group Immunity
This will be the first time the Supreme Court will address the scope of international organizations' immunity.
WASHINGTON
Today the U.S. Supreme Court announced it will hear a landmark lawsuit challenging the immunity of powerful institutions like the International Finance Corporation (IFC), the private lending arm of the World Bank Group. International organizations like the IFC have long claimed they are entitled to "absolute" immunity from suit - an immunity far greater than any person, government, or entity enjoys - no matter how illegal their actions are or how much harm they cause.
The case brought by Indian fishing communities and farmers represented by EarthRights International (ERI) and the Stanford Law School Supreme Court Litigation Clinic, Jam v. IFC, challenges that claim. The Supreme Court's decision to hear their case means it will consider international organization immunity for the first time, and decide whether international organizations can be held accountable for their harmful conduct, or whether they enjoy the special status above the law that they claim.
Last year, the U.S. Court of Appeals for the D.C. Circuit ruled that IFC had "absolute immunity" and could not be sued for its role in the controversial Tata Mundra coal-fired power plant that has devastated communities in Gujarat, India. The D.C. Circuit recognized the "dismal" situation the plant has created for the Plaintiffs, including the destruction of their livelihoods and property and the serious threats to their health, and noted that the IFC had not denied those harms. Yet the court found the IFC could not be sued based on prior D.C. Circuit decisions. One of the judges, however, expressed strong disagreement with IFC immunity and noted that another federal court had rejected the prior D.C. Circuit immunity cases, which she thought were "wrongly decided."
The Plaintiffs are pleased the Supreme Court will hear their case and optimistic that it will fix this erroneous decision. The case is Budha Ismail Jam v. International Finance Corp., No. 17-1011.
Statements
"We are happy that our voices will finally be heard. We hope this will help us seek justice for our losses." - Budha Ismail Jam, Plaintiff
"When at a time we thought that all doors for justice seemed closed, with this judgment our faith in the judicial system is restored." - Gajendrasinh Jadeja, head of a local village that is a plaintiff in the case.
"International organizations like the IFC are not above the law and must be held accountable when their projects harm communities. The notion of 'absolute immunity' is inconsistent with Supreme Court precedent, and it is contrary to the IFC's own mission as an anti-poverty institution. We are glad the Supreme Court has agreed to hear this case and hope it will correct this error." - Richard Herz, Senior Litigation Attorney at EarthRights International (ERI)
"We're grateful the Court has taken an interest in the case and we look forward to presenting argument going forward." - Jeff Fisher, head of the Stanford Supreme Court Litigation Clinic
"This is a new chapter for the accountability of financial institutions like IFC, and has reinvigorated our fight for justice. For too long, these institutions have used their might and power to curb the voices seeking accountability and justice. We are hopeful the court's decision to change this case will change that." - Bharat Patel, the head of MASS, an organization of local fishing communities that is a Plaintiff in the case
Background
From the start, the IFC recognized that the Tata Mundra plant was a high-risk project that could have "significant" and "irreversible" adverse impacts on local communities and their environment. Despite knowing the risks, the IFC provided a critical $450 million loan, enabling the project's construction and giving the IFC immense influence over project design and operation. Yet the IFC failed to take reasonable steps to prevent harm to the communities and to ensure that the project abided by the environmental and social conditions necessary for IFC involvement.
Construction of the plant destroyed vital sources of water used for drinking and irrigation. Coal ash contaminates crops and fish laid out to dry and has led to an increase in respiratory problems. Thermal pollution - hot water released from the plant - has also destroyed the local marine environment and the fish populations that fishermen like Mr. Jam rely on to support their families. Although a 2015 law required all plants to install cooling towers by the end of 2017, to minimize thermal pollution, the Tata plant has failed to do so.
The IFC's own compliance mechanism, the Compliance Advisor Ombudsman (CAO), issued a scathing report in 2013 confirming that the IFC had failed to ensure the Tata Mundra project complied with the environmental and social conditions of the IFC's loan. Rather than take remedial action, the IFC responded to the CAO by rejecting most of its findings and ignoring others. In a follow-up report in early 2017, the CAO observed that the IFC remained out of compliance and had failed to take any meaningful steps to remedy the situation.
The harms suffered by the plaintiffs are all the more regrettable because the project made no economic sense from the beginning. In fact, Tata Power, which owns the plant, has begun trying to unload a majority of its shares in the project for 1 rupee (less than 2 cents) because of the losses it has suffered and will suffer going forward.
Against this background, several individuals harmed by the plant, as well as MASS and a local village, filed suit against the IFC in U.S. federal court in 2015. The suit was filed in Washington, D.C., where the IFC is headquartered. The federal district court ruled that the IFC had immunity from suit and dismissed the case in 2016; the D.C. Circuit affirmed the decision in 2017.
The central legal question the Supreme Court will consider is how to interpret the International Organizations Immunities Act (IOIA), which gives organizations "the same immunity" from suit "as is enjoyed by foreign governments." Although the statute explicitly ties immunity to the immunity law applicable to foreign governments, the D.C. Circuit's holding gives organizations substantially broader immunity than that of foreign governments. The Plaintiffs have argued - and the Court of Appeals for the Third Circuit has held - that the IOIA should be read to give international organizations only the same restrictive immunity of foreign governments, which are not entitled to immunity from suits arising out of their commercial activities. Since a foreign government would not be immune from this suit, the IFC, which is made up of foreign states, should not be immune either.
Established in 1990 within the United States, IEN was formed by grassroots Indigenous peoples and individuals to address environmental and economic justice issues (EJ). IEN's activities include building the capacity of Indigenous communities and tribal governments to develop mechanisms to protect our sacred sites, land, water, air, natural resources, health of both our people and all living things, and to build economically sustainable communities.
LATEST NEWS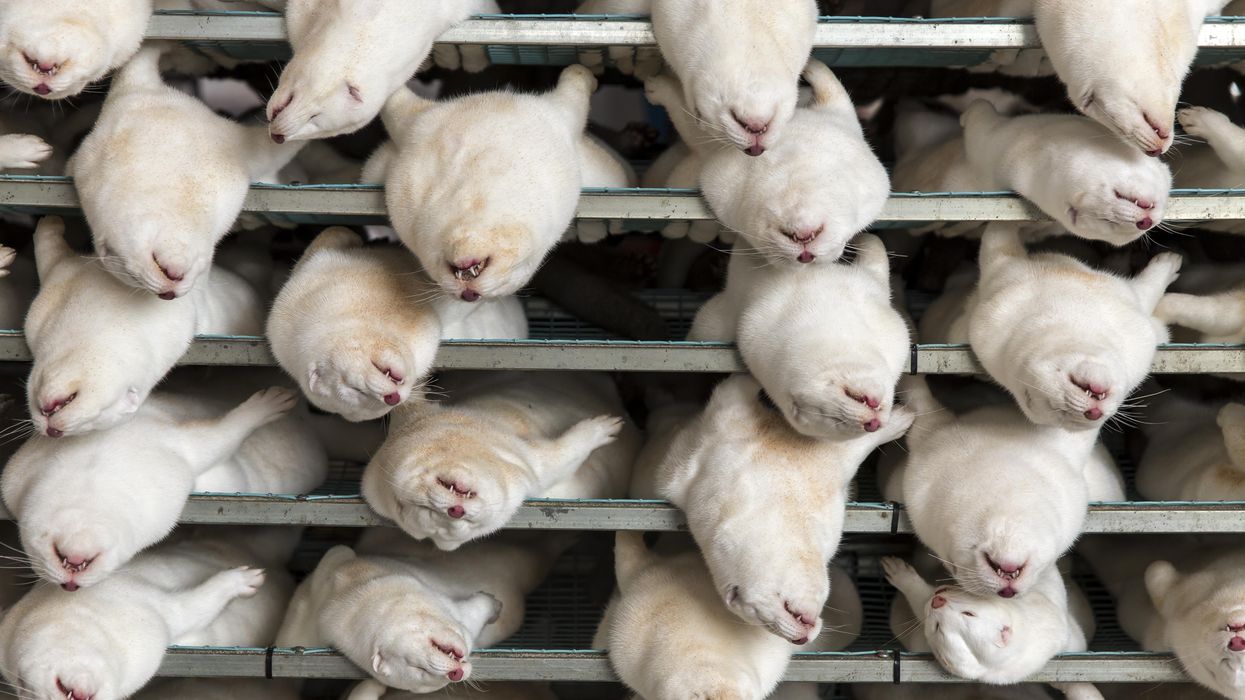 "This is an infection that has epidemic and pandemic potential," said one doctor. "I don't know if people recognize how big a deal this is."
As a deadly strain of avian influenza continues to decimate bird populations around the world and spread among other animals, some scientists are warning that mammal-to-mammal transmission has emerged as a real possibility with potentially catastrophic consequences for humans.
Over the past year, officials in the United States, the United Kingdom, and Canada have detected cases of the highly pathogenic H5N1 bird flu in a variety of species, including bears, foxes, otters, raccoons, and skunks. Last month, a cat suffered serious neurological symptoms from a late 2022 infection, according to French officials who said that the virus showed genetic characteristics consistent with adaptation to mammals.
Most of these infections are likely the result of mammals eating infected birds, according to Jürgen Richt, director of the Center on Emerging and Zoonotic Infectious Diseases at Kansas State University.
More alarming, multiple researchers argue, was the large outbreak of H5N1 on a Spanish mink farm last October, which could mark the first known instance of mammal-to-mammal transmission.
"Farmworkers began noticing a spike in deaths among the animals, with sick minks experiencing an array of dire symptoms like loss of appetite, excessive saliva, bloody snouts, tremors, and a lack of muscle control," CBC Newsreported Thursday. "Eventually, the entire population of minks was either killed or culled—more than 50,000 animals in total."
"A virus which has evolved on a mink farm and subsequently infects farmworkers exposed to infected animals is a highly plausible route for the emergence of a virus capable of human-to-human transmission to emerge."
A study published two weeks ago in Eurosurveillance, a peer-reviewed journal of epidemiological research, described the outbreak and its public health implications. Notably, the authors wrote that their findings "indicate that an onward transmission of the virus to other minks may have taken place in the affected farm."
As CBC Newsnoted, "That's a major shift, after only sporadic cases among humans and other mammals over the last decade."
Michelle Wille, a University of Sydney researcher who focuses on the dynamics of wild bird viruses, told the Canadian outlet that "this outbreak signals the very real potential for the emergence of mammal-to-mammal transmission."
It's just one farm and none of the workers—all of whom wore personal protective equipment—were infected. However, Dr. Isaac Bogoch, a Toronto-based infectious disease specialist, warned Thursday that if the virus mutates in a way that enables it to become increasingly transmissible between mammals, including humans, "it could have deadly consequences."
"This is an infection that has epidemic and pandemic potential," Bogoch told CBC News. "I don't know if people recognize how big a deal this is."
A "mass mortality event" involving roughly 2,500 endangered seals found off the coast of Russia's Caspian Sea last month has also raised alarm.

According toPhys.org:
A researcher at Russia's Dagestan State University, Alimurad Gadzhiyev, said last week that early samples from the seals "tested positive for bird flu," adding that they were still studying whether the virus caused the die-off.

Peacock warned there have been mixed reports from Russia about the seals, which could have contracted the virus by eating infected seabirds.

But if the seals did give bird flu to each other it "would be yet another very concerning development," he added.

"The mink outbreaks, the increased number of infections of scavenger mammals, and the potential seal outbreak would all point to this virus having the potential to cause a pandemic" in humans, he said.
Among birds, the mortality rate of H5N1 can approach 100%, ravaging wild bird populations and poultry farms alike. The World Organization for Animal Health toldBBC News on Thursday that it has recorded almost 42 million cases of H5N1 in wild and domestic birds since the current outbreak started in October 2021. Another 193 million domestic birds have been culled in an attempt to curb transmission.
The highly pathogenic strain of avian flu also frequently causes death in other mammals, including humans. According to the World Health Organization (WHO), nearly 870 cases of H5N1 were reported in humans from 2003 to 2022 and they resulted in at least 457 deaths—a fatality rate that exceeds 50%.
The virus has "not acquired the ability for sustained transmission among humans," the WHO stated last month. "Thus the likelihood of human-to-human spread is low."
However, a December report from the U.K. Health Security Agency warned that the "rapid and consistent acquisition of the mutation in mammals may imply this virus has a propensity to cause zoonotic infections," meaning that it could jump to humans.
Dr. Wenqing Zhang, head of the WHO's global influenza program, told BBC News on Thursday that the threat posed by the virus spilling over "is very concerning and the risk has been increasing over the years as reflected in the number of outbreaks in animals as well as a number of infections in humans."
"We're closely related to minks and ferrets, in terms of influenza risks... If it's propagating to minks, and killing minks, it's worrisome to us."
As CBC News reported this week: "Most human infections also appeared to involve people having direct contact with infected birds. Real-world mink-to-mink transmission now firmly suggests H5N1 is now 'poised to emerge in mammals,' Wille said—and while the outbreak in Spain may be the first reported instance of mammalian spread, it may not be the last."
Wille warned that "a virus which has evolved on a mink farm and subsequently infects farmworkers exposed to infected animals is a highly plausible route for the emergence of a virus capable of human-to-human transmission to emerge."
Louise Moncla, an assistant professor of pathobiology at the University of Pennsylvania, told the outlet that viruses often adapt to new host species through an "intermediary host."
"And so what's concerning about this is that this is exactly the kind of scenario you would expect to see that could lead to this type of adaptation, that could allow these viruses to replicate better in other mammals—like us," Moncla explained.
The alarm bells sounded this week echo long-standing warnings about the growing prospects of a devastating bird flu pandemic.
In his 2005 book, The Monster at Our Door, the late historian Mike Davis wrote that "the essence of the avian flu threat... is that a mutant influenza of nightmarish virulence—evolved and now entrenched in ecological niches recently created by global agro-capitalism—is searching for the new gene or two that will enable it to travel at pandemic velocity through a densely urbanized and mostly poor humanity."
Alluding to the "constantly evolving nature of influenza viruses," the WHO recently stressed "the importance of global surveillance to detect and monitor virological, epidemiological, and clinical changes associated with emerging or circulating influenza viruses that may affect human (or animal) health, and timely virus-sharing for risk assessment."
To avert a cataclysmic bird flu pandemic, scientists have also emphasized the need to ramp up H5N1 vaccine production, with Wille pointing out that "a very aggressive and successful poultry vaccination campaign ultimately stopped all human cases" of the H7N9 strain of the virus in the early 2010s.
Others have also criticized the global fur farming industry, citing the spread of bird flu as well the coronavirus among cruelly confined minks.
"We're closely related to minks and ferrets, in terms of influenza risks," Dr. Jan Hajek, an infectious diseases physician at Vancouver General Hospital, told CBC News. "If it's propagating to minks, and killing minks, it's worrisome to us."
News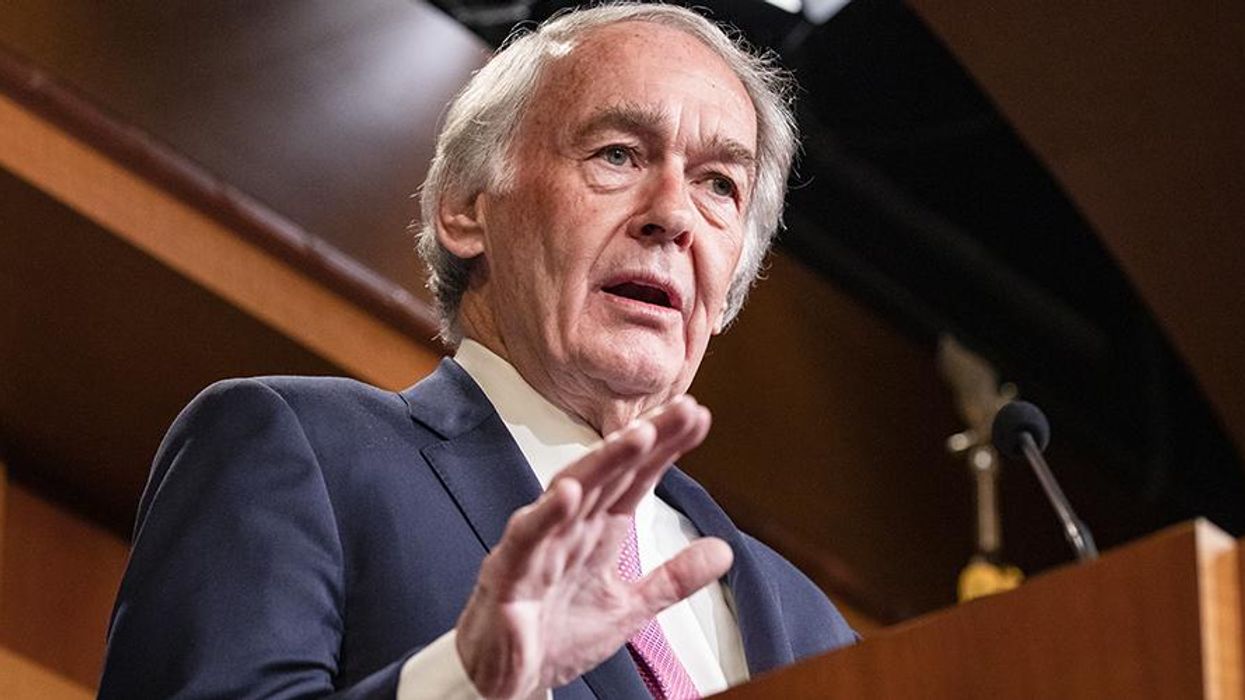 The senator noted the organization acknowledged it received funding from oil giant Chevron as recently as 2020.

U.S. Sen. Ed Markey on Friday joined thousands of scientists from across the globe in demanding that the American Geophysical Union answer for its decision in December to expel two climate researchers from its Fall Meeting after they staged a brief, peaceful protest urging their colleagues to engage in climate activism.
In a letter to the AGU, the Massachusetts Democrat denounced the organization's "gross overreaction" and warned that it could "have a chilling effect on scientifically informed activism by climate scientists."
As Common Dreamsreported last month, Rose Abramoff and Peter Kalmus walked on stage in between speakers at the meeting on December 15 in Chicago, and displayed a banner reading, "Out of the lab and into the streets."
The protest lasted roughly 30 seconds, but officials responded by ripping the banner out of the scientists' hands and, according to Kalmus, taking their badges and removing them from the meeting.
"It is as baffling as it is disappointing that AGU apparently paired its important efforts to promote global understanding of climate change with efforts to suppress actions taken in furtherance of it."
HEATED reported in late January that Kalmus and Abramoff were threatened with arrest if they returned and were told that their workplaces would be contacted. On January 3, Abramoff was fired from Oak Ridge National Laboratory in Tennessee.
"A source with knowledge of the AGU ethics process implied [an organization official] had not contacted [Oak Ridge], and that the tip off had come from a colleague at Oak Ridge," HEATED reported. "But AGU would not confirm that on the record, citing the ongoing investigation."
Markey noted in his letter on Friday that, "discordantly," the conference welcomed comments by former Costa Rican President Carlos Alvarado Quesada about the "ethical and moral responsibility" scientists have to place their research and knowledge at the "center of political action," even though it may be "very unpopular."
"Sadly, AGU's response to Drs. Abramoff and Kalmus appears to have validated former President Quesada's prescient warning," wrote Markey. "It is as baffling as it is disappointing that AGU apparently paired its important efforts to promote global
understanding of climate change with efforts to suppress actions taken in furtherance of it."
The senator, who co-sponsored Green New Deal legislation with Rep. Alexandria Ocasio-Cortez (D-N.Y.), called on the AGU to answer a number of questions about their actions, calling for clarification about whether officials threatened the scientists and contacted their workplaces as well as asking about potential conflicts of interest at the organization.
"AGU acknowledged funding from Chevron as recently as 2020, and previously voted to continue receiving money from Exxon," wrote Markey. "Does AGU currently accept sponsorship or any other form of funding from fossil fuel companies for the annual Fall Meeting or any other activities? If not, when did AGU stop taking such funding? If yes, what safeguards are in place to ensure that AGU is not influenced by such funding in how it responds to climate protest?"
More than 2,300 scientists have signed a separate letter condemning AGU's actions.

News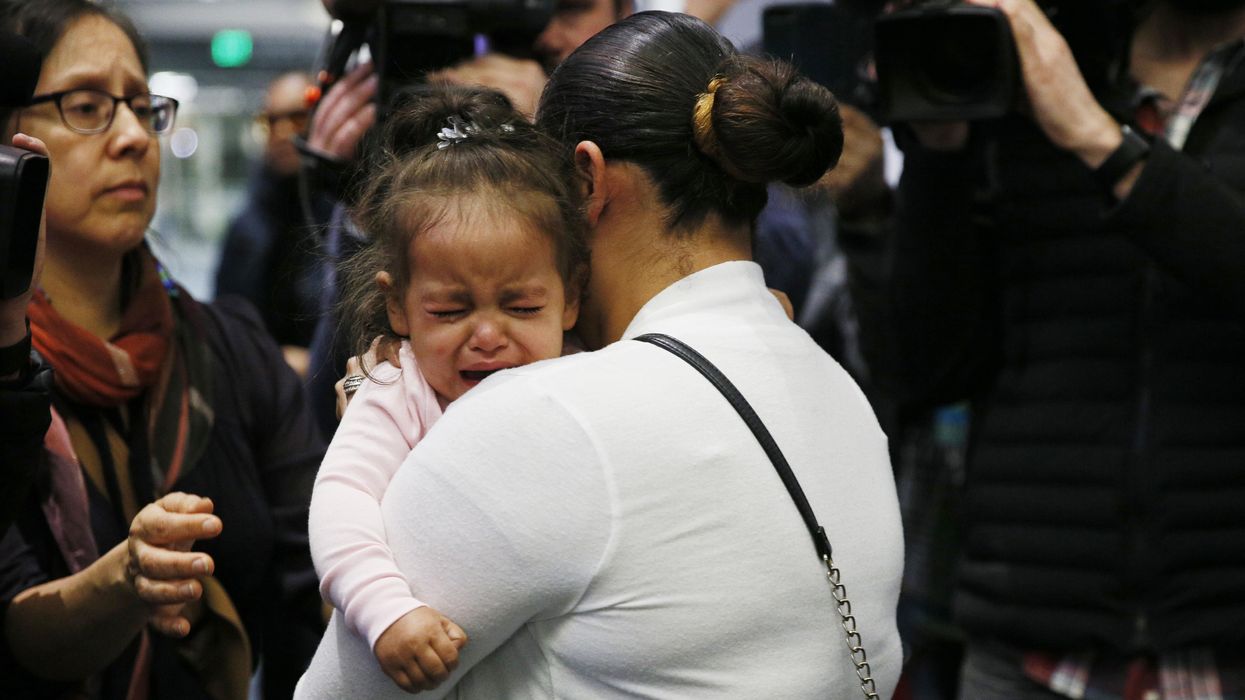 "This cruelty happened nearly five years ago," said one advocate. "That's an unimaginably long time for children to go without their parents."
As some families seek restitution for the suffering caused by former President Donald Trump's family separation policy, the U.S. Department of Homeland Security on Thursday acknowledged that nearly five years after the policy was first enforced, 998 children have yet to be reunited with their relatives.
On the two-year anniversary of the establishment of President Joe Biden's Interagency Task Force on the Reunification of Families, the DHS said it has reunited more than 600 children who were taken from their families under Trump's so-called "zero tolerance" policy, which called for the prosecution of anyone who attempted to cross the U.S.-Mexico border without going through official immigration channels.
Many children were reunited through a court process before Biden took office, but of the nearly 4,000 children who were taken from their families and sent to locations across the country with recordkeeping about their identities and whereabouts that was "patchwork at best," according to DHS, roughly a quarter of them are still separated.
"This cruelty happened nearly five years ago," said Krish O'Mara Vignarajah, president and CEO of the Lutheran Immigration & Refugee Service. "That's an unimaginably long time for children to go without their parents."
\u201cThis cruelty happened nearly 5 years ago. That\u2019s an unimaginably long time for children to go without their parents. Tragically, when they reunite, it often takes even longer to heal from the trauma. Without a doubt, the Family Separation policy will forever be a stain on the US.\u201d

— Krish O'Mara Vignarajah (@Krish O'Mara Vignarajah) 1675363540
Many of the children who were separated arrived at the border from Central American countries, with their parents traveling to the border to seek asylum from violence and conflict—exercising a protected human right under international and domestic law.
The DHS noted that the number of families coming forward to identify themselves as having been forcibly separated continues to grow.

"We understand that our critical work is not finished," Homeland Security Secretary Alejandro Mayorkas said in a statement. "We remain steadfast in our commitment to fulfill President Biden's pledge to reunify all children who were separated from their families under the 'zero tolerance' policy to the greatest extent possible, and we continue to work diligently to incorporate the foundational principle of family unity in our policies and operations."
"The real world human impact of the Trump administration's depravity still reverberates today."
The agency is currently in the process of reuniting 148 children with their families, and has contacted 183 additional families regarding reunification.
Aside from the attempting to reunite families, the Biden administration said it is also meeting with recently reunified families "to hear directly from them and better understand their experiences and current needs," including support for the trauma the federal government inflicted on them.
On Wednesday, the day before the DHS made its announcement, Selvin Argueta and his son, who is now 21, filed a federal lawsuit seeking monetary damages for the forced separation they suffered in 2018 under the policy. Argueta's son, Selvin Najera, was 16 when they arrived at the border from Guatemala, where they had faced threats from gangs.
Argueta was deported while Najera was sent to a detention center where, the lawsuit alleges, he faced physical and emotional abuse.

Father and son were reunited in January 2020 after a federal judge ruled that Argueta's deportation was unlawful. Their lawsuit seeks restitution for "intentional infliction of emotional distress, negligence, abuse of process, and harboring a minor."

"The real world human impact of the Trump administration's depravity still reverberates today," said journalist Ahmed Baba.
Rights advocates have condemned the Biden administration for continuing other anti-immigration polices including Title 42, under which families are still being separated. The Texas Observerreported in November that between January 2021, when Biden took office, and August 2022, at least 372 cases of family separation were documented by the government.
"Though family separation is no longer explicitly used as a weapon in U.S. immigration policy," wrote Erica Bryant at Vera Institute of Justice last June, "it is still a horrifying result."

News
SUPPORT OUR WORK.
We are independent, non-profit, advertising-free and 100%
reader supported.