For Immediate Release
May, 07 2018, 12:00am EDT
National Abortion Federation Releases 2017 Violence & Disruption Statistics
Escalation in picketing, trespassing, obstruction, clinic blockades, invasions, and threats of harm by anti-abortion extremists.
WASHINGTON
Today, the National Abortion Federation (NAF) released its 2017 statistics on violence and disruption against abortion providers. With anti-abortion extremists feeling emboldened by the current political environment, NAF members reported an escalation of hostility and targeted activity in 2017. Trespassing more than tripled, death threats/threats of harm nearly doubled, and incidents of obstruction rose from 580 in 2016 to more than 1,700 in 2017. We also continued to see an increase in targeted hate mail/harassing phone calls, and clinic invasions, and had the first attempted bombing in many years.
"We know that hostile rhetoric, including rhetoric from anti-abortion elected officials, can incite some to take the law into their own hands by threatening abortion providers and committing acts of violence," said Vicki Saporta, NAF President and CEO. "We cannot be silent as others continue to publicly vilify doctors and clinic staff, thereby jeopardizing their personal safety, in order to advance their own personal and political agendas."
"Given the political climate and the increase in hate incidents throughout the country, it is more important than ever that law enforcement and prosecutors appropriately respond to anti-abortion criminal activity."
NAF has been compiling statistics on incidents of violence and disruption against abortion providers for 40 years. Since 1977, there have been 11 murders, 26 attempted murders, 42 bombings, 187 arsons, and thousands of incidents of criminal activities directed at abortion providers.
NAF identified more than 800 incidents of trespassing--the most since NAF's tabulation of trespassing first began in 1999.
Incidents of invasions of health care facilities reached the highest number since 1993.
The reported number of picketing incidents continued to increase in 2017, with 78,114 incidents reported--which far exceeds any other year since we began tracking these statistics in 1977.
The National Abortion Federation (NAF) is the professional association of abortion providers.Our members include individuals, private and non-profit clinics, Planned Parenthood affiliates, women's health centers, physicians' offices, and hospitals who together care for approximately half the women who choose abortion in the U.S. and Canada each year. Our members also include public hospitals and both public and private clinics in Mexico City and private clinics in Colombia.
LATEST NEWS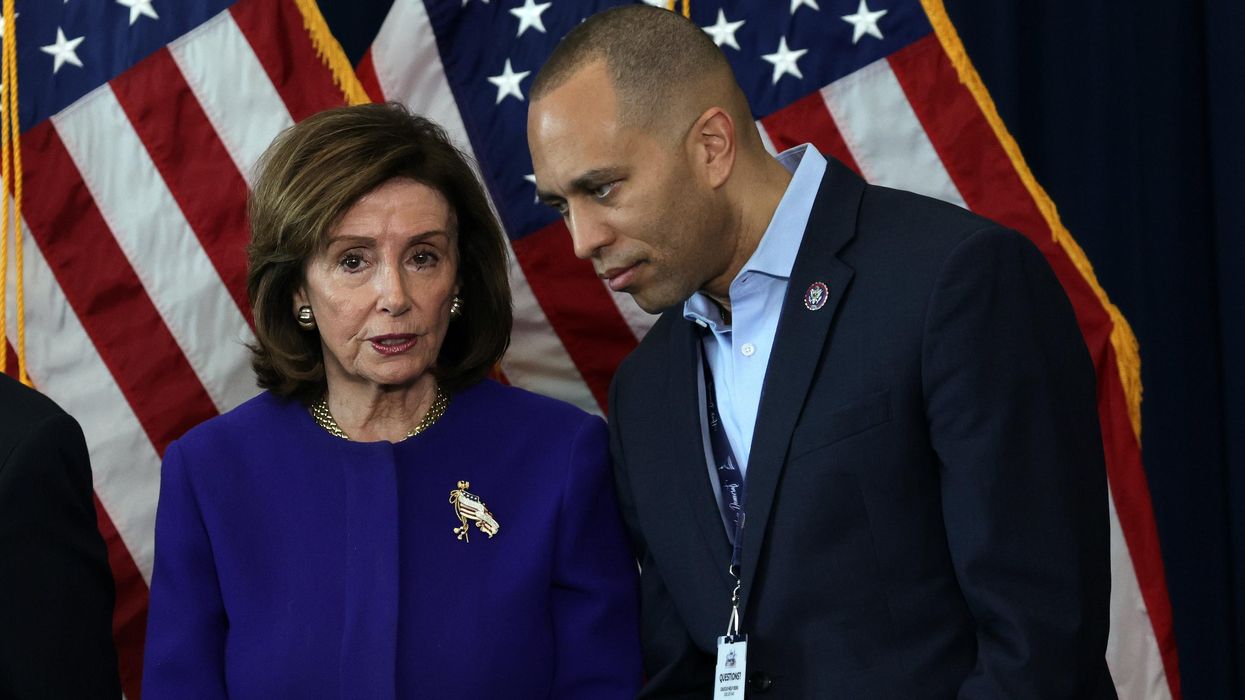 "This resolution is little about intelligent discourse and everything to do about laying the groundwork to cut Social Security and Medicare," said Rep. Mark Pocan, one of 86 House Democrats who voted against the measure.
More than 100 U.S. House Democrats—including some of the wealthiest members of Congress—joined with Republican lawmakers on Thursday in passing a resolution "denouncing the horrors of socialism," a largely symbolic gesture that opponents warned is nonetheless a step toward slashing Social Security, Medicare, and other safety net programs.
House Concurrent Resolution 9, which "denounces socialism in all its forms and opposes the implementation of socialist policies in the United States," was introduced by Rep. María Elvira Salazar (R-Fla.), the staunchly anti-communist daughter of Cuban exiles who once interviewed then-Cuban President Fidel Castro for Telemundo.

"I think it's the best resolution that has ever been presented before the United States Congress," Salazar toldInsider at the U.S. Capitol before the vote. "Our youth are being penetrated by this ideology through media and academia."
The measure—which followed the vote to oust Rep. Ilhan Omar (D-Minn.) from the House Foreign Affairs Committee—passed 328-86, with 14 lawmakers voting "present" and six members not voting.
One hundred and nine Democrats—many of them members of the corporate-friendly New Democrat Coalition—joined with every Republican lawmaker in voting to approve the resolution. Prominent Democrats who voted "yes" include: House Minority Leader Hakeem Jeffries (N.Y.), former House Speaker Nancy Pelosi (Calif.), and House Assistant Democratic Leader Jim Clyburn (S.C.), all of whom played prominent roles in defeating Sen. Bernie Sanders' (I-Vt.) presidential campaigns, which were based on popular democratic socialist policies and principles.
\u201cOne of these "New Democrats" is Congresswoman @SuzanDelBene - the new chair of the @DCCC, the House Democrats' PAC.\n\nThis is their plan to win the majority: not to pass popular bills like #MedicareForAll, but to ATTACK progressives and stoke another Red Scare.\n\nEmbarrassing.\u201d

— Our Wisconsin Revolution (@Our Wisconsin Revolution) 1675369788
Many of the Democrats voting for the resolution also rank among the wealthiest members of Congress, including Pelosi, whose 2018 net worth was over $114 million, according to OpenSecrets.org; Suzan DelBene (Wash., $79 million net worth); Dean Phillips (Minn., $64 million); Scott Peters (Calif., $60 million); and Ro Khanna (Calif., $45 million). Khanna along with Reps. Adam Schiff and Eric Swalwell of California and Rubén Gallego of Arizona, are either current or prospective candidates for U.S. Senate.
Denouncing the measure on the House floor, Rep. Jim McGovern (D-Mass.)—who voted "no"— said that "the socialism resolution is useless. It does nothing. It does not matter. Are we talking about public schools? Are we talking about roads? Are we talking about Social Security? I mean, give me a break."
\u201cThe GOP has called Social Security, Medicare, the Affordable Care Act, & even free public schools "socialism" to scare ppl. Today, House R's wasted our time by debating a sham resolution in an attempt to justify cuts to programs that millions of Americans have paid into & earned.\u201d

— Congressman Maxwell Alejandro Frost (@Congressman Maxwell Alejandro Frost) 1675355277
Rep. Mark Pocan (D-Wis.), Chair Emeritus of the Congressional Progressive Caucus, invoked his experience as a capitalist to lambaste the anti-socialism resolution.
"For 35 years now I've owned a small business, giving me significantly more experience as a capitalist than the vast majority of members on the other side of the aisle. So as a capitalist, let me tell you: This resolution is plain ridiculous. It jointly condemns Pol Pot and Norway," Pocan said during floor debate, referring to the former Cambodian dictator, who was supported by the Republican Reagan administration after leading a genocidal regime that killed at least 1.5 million people.
Pocan continued:
Here's what this is really about: More and more members on the other side of the aisle are calling for cuts to Social Security and Medicare, and many have referred to these programs as "socialism" throughout their existence. The other night in the Rules Committee they showed their cards. Republicans refused an amendment to declare that Social Security and Medicare is not socialism. This resolution is little about intelligent discourse and everything to do about laying the groundwork to cut Social Security and Medicare.
Rep. Maxine Waters (D-Calif.), another "no" vote, called out the hypocrisy of Republicans who support corporate welfare or are personal beneficiaries of social programs. Waters took aim at House Small Business Committee Chair Roger Williams (R-Texas), who summarized his support for the resolution as: "Socialism bad. Capitalism good. In God we trust."
"Mr. Williams is my friend," said Waters, "but I do wonder whether Mr. Williams views the $1.43 million he received in debt forgiveness [to be] consistent with his views on socialism? I don't get it."
\u201cGOP logic:\n\nPublic Housing= Socialism\nSocial Security and Medicare=Socialism\nInfrastructure=Socialism\n\nRepublicans always have and always will brand programs to help working families as socialism. That's why I'm voting no on this distraction of a resolution.\u201d

— Rep. Nydia Velazquez (@Rep. Nydia Velazquez) 1675354158
After Rep. Brad Sherman (D-Calif.), who voted against the measure, noted during floor debate that there have been numerous democratic socialist leaders around the world who've been "allies of America and NATO," Rep. Patrick McHenry (R-N.C.) quipped, "If this resolution would just simply draw out my Democrat colleagues to just say, yes, they are in favor of socialism, maybe this is a worthwhile endeavor."
Rep. Summer Lee (D-Pa.), a former organizer from Pittsburgh's Democratic Socialists of America chapter who voted against the resolution, shrugged off Republicans' red-baiting and the New Democrat Coalition's support for the GOP resolution.
"They're going to call you socialists anyways," Lee said.
News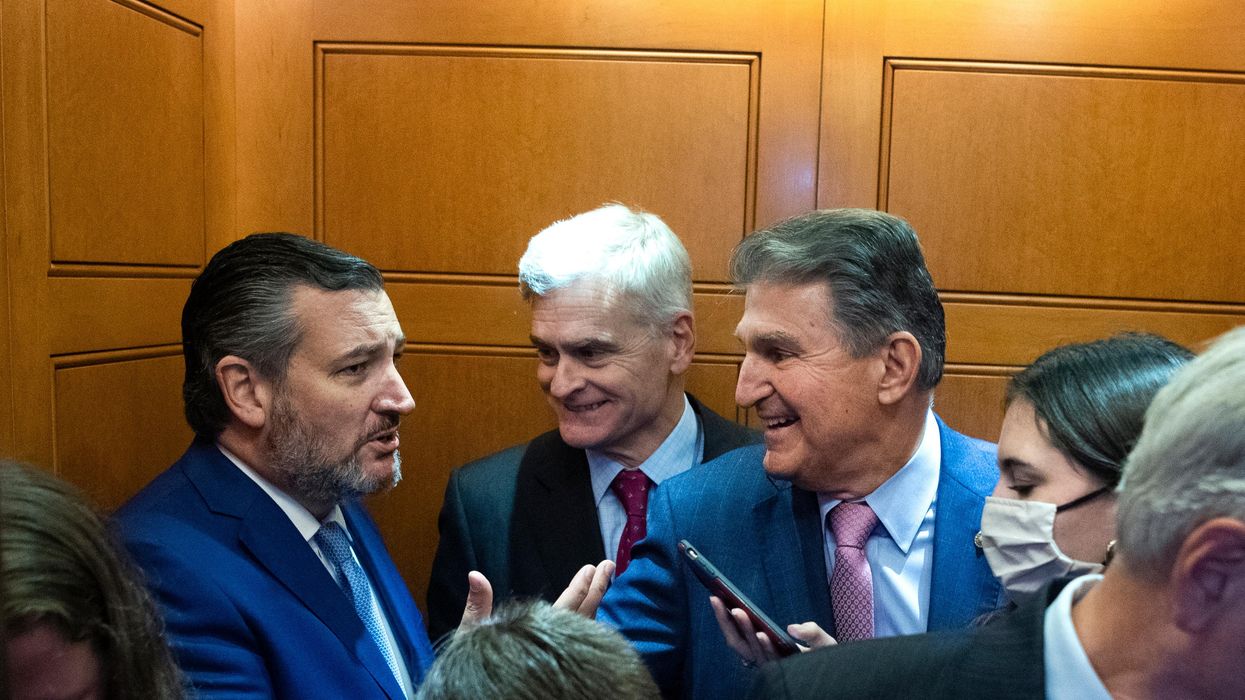 One critic said the right-wing Democrat intends "to inhibit climate action and undermine agencies charged with protecting public health and safety—all in the interest of propping up his fossil fuel funders."
Republican Sen. Ted Cruz of Texas and right-wing Democratic Sen. Joe Manchin of West Virginia on Thursday introduced legislation that would prevent a federal agency from banning gas stoves.
Cruz and Manchin's bill to preempt the U.S. Consumer Product Safety Commission (CPSC) from banning gas stoves—titled the Gas Stove Protection and Freedom Act and described by progressive advocacy group Food & Water Watch as "absurd"—comes even though the agency says it has no plans to implement such a prohibition.
Climate and public health advocates celebrated last month after CPSC Commissioner Richard Trumka Jr. told Bloomberg News that gas stoves are "a hidden hazard" and suggested that new ones should be banned.
However, as Reutersreported Thursday, Trumka "walked back those comments after conservatives and energy industry groups seized on them as a way to criticize the Biden administration for allegedly overreaching with its climate and environmental policy agenda."
Food & Water Watch observed that while "there is currently no plan" to ban gas stoves, "there is substantial research documenting the hazards associated with the air pollution" the methane-powered appliances create.
A widely shared recent study found that 12.7% of childhood asthma cases in the U.S. can be tied to indoor air pollution caused by gas stoves. The findings bolstered calls from environmental justice advocates and public health experts to prohibit the sale of new gas stoves and expedite the switch to cleaner and safer electric ones, but the CPSC has yet to propose regulatory action.
"Manchin is doing his part to fuel the ridiculous right-wing panic over a nonexistent war on gas stoves," Food & Water Watch policy director Jim Walsh said Thursday. "But his intent behind this legislation is serious: to inhibit climate action and undermine agencies charged with protecting public health and safety—all in the interest of propping up his fossil fuel funders."
"As state and local governments are increasingly looking to turn away from gas in new construction—moves that will improve air quality and public health, and reduce climate pollution—Sen. Manchin continues looking backward," said Walsh.
\u201ctwo of Congress's biggest beneficiaries of fossil fuel $ are here to defend gas stoves from a non-existent ban\n\nfabulous stuff\n\noil/gas contributions over career: \nCruz: $4,242,269\nManchin: $1,261,766 (incl. $757,059 in 2022 cycle)\u201d

— Chris D'Angelo (@Chris D'Angelo) 1675358153
Manchin is the top congressional recipient of cash from the fossil fuel industry, which has fought aggressively against increasingly popular campaigns to outlaw gas stoves at the state and local levels.
However, the coal baron who leads the Senate Energy and Natural Resources Committee is far from alone in his defense of planet-heating and illness-inducing gas stoves.
As The Washington Postreported Thursday, Natural Allies for a Clean Energy Future—a nonprofit group founded by a half-dozen gas companies—"has enlisted prominent Democratic politicians and pollsters to help enhance gas' reputation among liberal voters."
Former Sens. Mary Landrieu (D-La.) and Heidi Heitkamp (D-N.D.) and former Rep. Tim Ryan (D-Ohio) are among those going to bat for the fracking and gas utility industries.
"Natural Allies is backed by TC Energy, the Canadianpipeline giant behind the controversial Keystone XL project, and Southern Company, one of the biggest U.S. utilities," the Post reported. "Launched shortly before the 2020 election, the group is led by Susan Waller, a former executive at the pipeline firm Enbridge."
News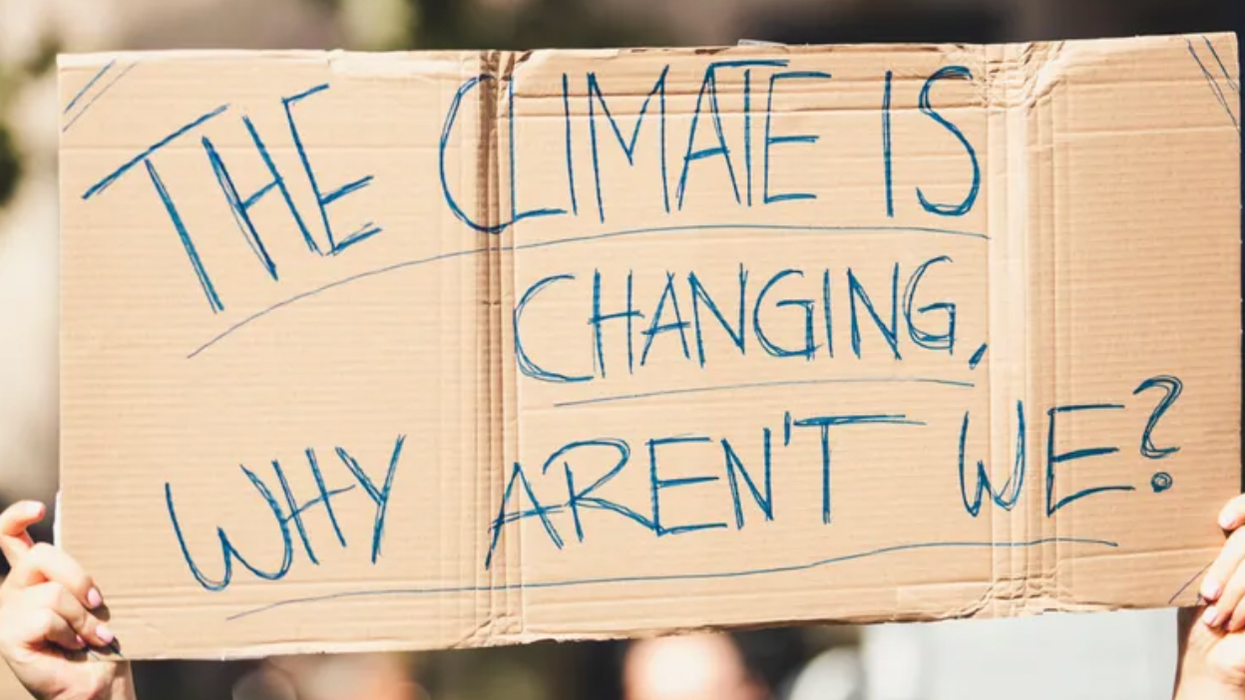 "In order to be equipped for a warmer world, we have to anticipate changes, get the affected parties on board, and take advantage of local knowledge," said one researcher.
Scientists at the University of Hamburg in Germany argued Wednesday that meeting the 2015 Paris climate agreement's goal of limiting planetary heating to 1.5°C is "currently not plausible"—but warned that despairing over climate "tipping points" risks taking attention away from "the best hope for shaping a positive climate future... the ability of society to make fundamental changes."
The Hamburg Climate Futures Outlook assessed the planetary impacts of several "physical processes that are frequently discussed as tipping points." These include the melting of sea ice in the Arctic and glaciers at the North and South Poles; the weakening of the Atlantic Meridional Overturning Circulation (AMOC), the system of ocean currents that carries warm water upward into the North Atlantic; and "dieback" in the Amazon rainforest, in which rising temperatures would dry out trees and eventually change the forest landscape into a savanna, releasing billions of tons of stored carbon.
Those scenarios "are serious developments," said researchers at the university, but the melting of ice "will have very little influence on the global temperature until 2050." The weakening of AMOC and Amazon dieback will have a "moderately" greater influence on global temperatures.
"Human agency has a large potential to shape the way climate futures will evolve."
"By extrapolating current trends," reads the study, "permafrost thaw and Amazon Forest dieback are expected to release somewhat more than one year's worth of today's anthropogenic CO2 emissions between now and 2050. Thus, the contributions of these two processes to the remaining carbon budget are small. Since both will only moderately affect the global surface temperature, we deduce that they also only moderately inhibit the plausibility of attaining the Paris agreement temperature goals."
Such tipping points "could drastically change the conditions for life on Earth," but for experts, progressive politicians, and campaigners who share the goal of limiting planetary warming to 1.5°C—or as close to that as possible—"they're largely irrelevant," said Jochem Marotzke, a study co-author and professor at the university's Cluster of Excellence "Climate, Climatic Change, and Society" (CLICCS).
In other words, The Hillexplained, "Keeping global warming below 1.5°C—the goal set in the Paris agreement—is implausible for social reasons, not technical ones."
The researchers also examined 10 "drivers of social change" including media, United Nations climate policies, transnational initiatives, climate regulations, climate litigation, knowledge production, consumption patterns, corporate responses, fossil fuel divestment, and climate and social movements like the global Fridays for Future movement and Extinction Rebellion.
\u201cTo analyze the scenario, we assess 10 social drivers and 6 physical processes using our integrated CLICCS Plausibility Assessment Framework.\u201d

— CEN Uni Hamburg (@CEN Uni Hamburg) 1675248518
With fossil fuel companies continuing to make long-term investments in oil and gas extraction even as they announce pledges to reach net-zero carbon emissions, and rampant consumption of carbon-intensive goods showing no sign of slowing down, the study says, corporate responses and consumption patterns "continue to undermine the pathways to decarbonization, let alone deep decarbonization."
A number of social drivers including social movements, climate regulations, and fossil fuel divestment were found to currently "support decarbonization, but not deep decarbonization by 2050," which is needed to attain the 1.5°C goal.
"There are promising reforms underway, especially at the E.U. level," reads the report, adding that "general and ongoing public interest in and focus on climate policies" is an "enabling condition" that could help strengthen global movements and ramp up pressure on policymakers.
The researchers' assessment of the 10 social drivers demonstrates "that human agency has a large potential to shape the way climate futures will evolve," tweeted CLICCS. "However, human agency is strongly shaped by injustices and social inequalities, which inhibit social dynamics toward deep decarbonization by 2050."
The study identified how human actions can help shift the current trajectory "toward deep decarbonization," including:
The election of governments committed to climate action in countries including Australia, Brazil, Chile, Germany, and the U.S.;
More engagement and influence of individuals and organizations with strong and independent climate science journalism, to help support societal mobilization for climate action; and
Proactive communication from everyone interested in a more productive public debate on climate action based on social consensus.
"In order to be equipped for a warmer world, we have to anticipate changes, get the affected parties on board, and take advantage of local knowledge," said Anita Engels of the Center for Earth System Research and Sustainability at University of Hamburg. "Instead of just reacting, we need to begin an active transformation here and now."
News
SUPPORT OUR WORK.
We are independent, non-profit, advertising-free and 100%
reader supported.