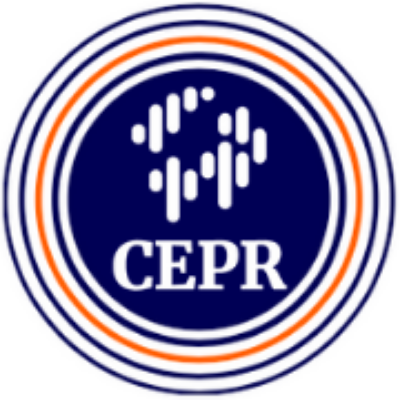 Investigation Reveals New Details of US Role in 2009 Honduras Military Coup
US Officials Were More Concerned With Protecting Military Relationship Than Overturning Coup
WASHINGTON
A new investigative article published by The Intercept reveals previously unknown details of US support for Honduras' 2009 coup d'etat that ousted the democratically elected government of President Manuel Zelaya. Center for Economic and Policy Research (CEPR) Research Associate Jake Johnston's expose is based on thousands of pages of newly obtained US military intelligence documents and on interviews with Honduran and American officials involved in the US response to the coup. A Spanish version of the article is pending publication.
With the coup occurring just six months after Obama came to office pledging new relations with the hemisphere, the article focuses on the Pentagon and its Latin American subsidiary, SOUTHCOM, and how vested interests undermined official US policy, helping the coup succeed and ushering in a new wave of violence and repression in Honduras.
"This is a story that reveals much about how foreign policy works in general, not just in Honduras," Johnston explains. "The investigation shows the often hidden roles that various actors within the US foreign policy establishment play in determining and carrying out policy. What's clear is that personal relationships matter just as much as any official policy position announced in Washington."
The expose reveals:
A high-level US military official met with Honduran coup plotters late the night before the coup, indicating advance knowledge of what was to come;
While the US ambassador intervened to stop an earlier attempted coup, a Honduran military advisor's warning the night before the coup was met with indifference;
Multiple on-the-record sources support the allegations of a whistleblower at SOUTHCOM's flagship military training university that a retired general provided assistance after-the-fact to Honduran military leaders lobbying in defense of the coup;
US training of Honduran military leaders, and personal relationships forged during the Cold War, likely emboldened the Honduran military to oust Zelaya and helped ensure the coup's success;
US military actors were motivated by an obsessive concern with Venezuelan president Hugo Chavez's perceived influence in the region, rather than just with developments in Honduras itself.
Evidence described in the article suggests that the Pentagon's main interest was in maintaining relations with a close military ally, rather than in overturning the coup. Though the battle over Honduras appeared to be fought along partisan lines, in the end it was the Obama administration's State Department that sabotaged efforts to have Zelaya restored to the presidency, as statements by former Secretary Clinton and other high-level officials admit.
Since the coup, the militarization of Honduras has increased. While human rights abuses continue to shock the public, US security assistance and military training continue unabated. Under President Trump and the coterie of military officers surrounding him, including former SOUTHCOM commander and now White House chief of staff John Kelly, US-backed militarization appears likely to deepen in Honduras and elsewhere throughout the region.
"What this reveals are behind-the-scenes aspects of an episode that profoundly damaged the US relationship with Latin America as a whole, as the US was an outlier in supporting the coup, and opposition to the coup among Latin American governments was led by Brazil," Johnston says. "In the end, the US State Department quietly allowed the military and other hard-line factions to determine policy and support the coup's success."
This story is especially relevant for the current moment, as the hard-line, military factions who prevailed in shaping the US response to the Honduran coup are now in senior positions in the Trump administration, raising troubling prospects for what the US reaction to another military coup d'etat would be under Trump.
The Center for Economic and Policy Research (CEPR) was established in 1999 to promote democratic debate on the most important economic and social issues that affect people's lives. In order for citizens to effectively exercise their voices in a democracy, they should be informed about the problems and choices that they face. CEPR is committed to presenting issues in an accurate and understandable manner, so that the public is better prepared to choose among the various policy options.
(202) 293-5380
LATEST NEWS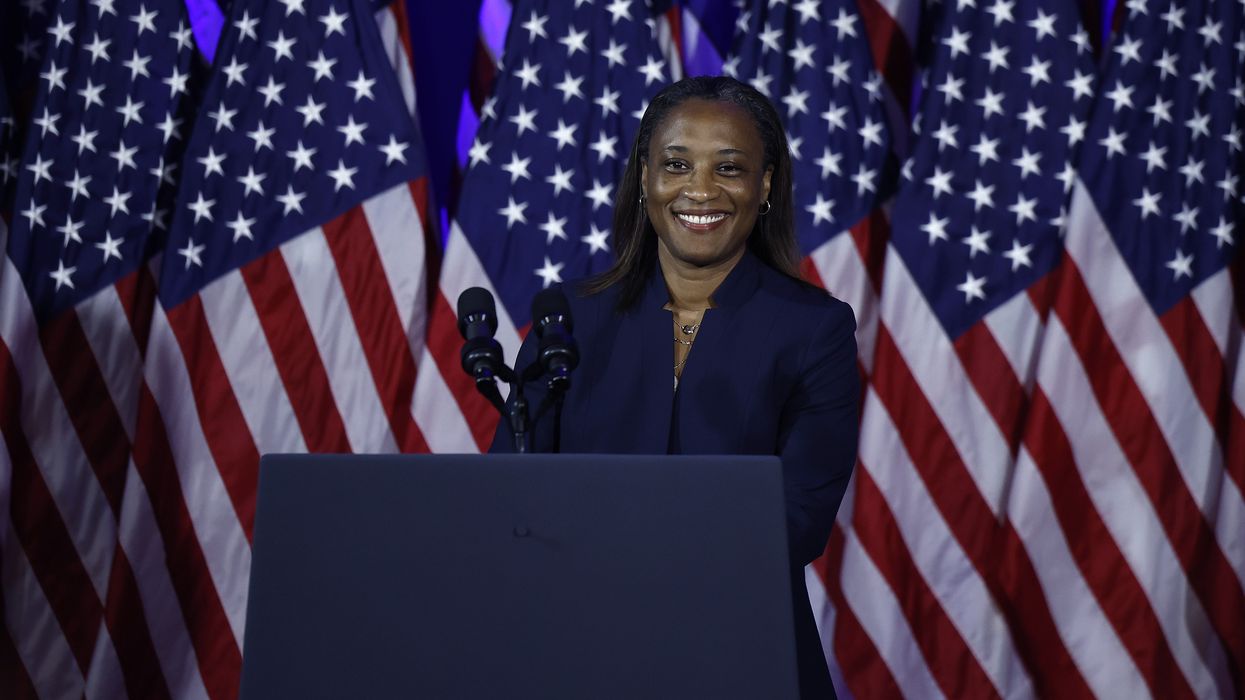 Butler previously served as the head of a major SEIU local. But she also represented Uber as it fought efforts to classify drivers as employees.
California Gov. Gavin Newsom announced late Sunday that he will appoint Laphonza Butler, president of the Democratic Party-aligned reproductive rights group EMILY's List, to fill the U.S. Senate seat left vacant by the death of long-serving Sen. Dianne Feinstein last week.

Newsom's selection rebuffs calls from progressives and some Democratic lawmakers—including the head of the Congressional Black Caucus—to nominate Rep. Barbara Lee (D-Calif.) to fill the vacancy. Lee is one of three prominent Democrats running for Feinstein's seat in 2024.
Feinstein had planned to step down at the end of her term in January 2025.
Newsom pledged to fill any early vacancy with a Black woman, but he signaled last month that it would not be Lee, who is running against Reps. Katie Porter (D-Calif.) and Adam Schiff (D-Calif.).
"I don't want to get involved in the primary," Newsom told NBC, stressing that his selection would be an interim pick. "It would be completely unfair to the Democrats that have worked their tail off. That primary is just a matter of months away. I don't want to tip the balance of that."
In a statement late Sunday, Newsom said that "as we mourn the enormous loss of Senator Feinstein, the very freedoms she fought for—reproductive freedom, equal protection, and safety from gun violence—have never been under greater assault. Laphonza will carry the baton left by Senator Feinstein, continue to break glass ceilings, and fight for all Californians in Washington, D.C."
"An advocate for women and girls, a second-generation fighter for working people, and a trusted adviser to Vice President [Kamala] Harris," Newsom added, "Laphonza Butler represents the best of California, and she'll represent us proudly in the United States Senate."
Shortly following news of the governor's decision, journalists noticed that EMILY's List removed the final line of Butler's bio that said she lives in Maryland with her partner and daughter. Newsom's office confirmed to California reporter Ashley Zavala that Butler moved to the Washington, D.C. area for her role at EMILY's List but owns a home in California, and will reregister to vote in the state before she is sworn in.

Prior to her stint at EMILY's List, which works to elect pro-choice Democrats, Butler served as president of Service Employees International Union (SEIU) Local 2015, the nation's largest home care and nursing home workers union.

But CalMattersnoted Sunday that "despite her previous career, organized labor is likely to split on Butler."
"Many felt betrayed when she represented Uber in 2019 as the company tried to broker a deal that would avoid classifying their drivers as employees," the outlet reported.
Butler also worked as director of public policy for Airbnb.
Politicoreported that "Newsom is making his appointment without putting limitations or preconditions on his pick running for the seat in 2024. That means Butler could decide to join the sprawling and competitive field of Democratic contenders seeking to succeed Feinstein, with special elections now layered on top of the March primary and November runoff."
In a letter to Newsom earlier Sunday, Congressional Black Caucus Chair Steven Horsford (D-Nev.) urged Newsom to appoint Lee to fill the vacant U.S. Senate seat, arguing that her "unparalleled legislative record, longstanding leadership in the Democratic Party, and deep commitment to justice and equality cannot be equaled."
"Barbara Lee has diagnosed a sickness in this country: greed," Horsford wrote. "And, as a former mental health professional, she has a solution: eradicate poverty, exterminate corporate welfare, and end austerity for working families. She is the only person with the courage, vision, and record to eradicate poverty, face down the fossil fuel industry, defend our democracy, and tirelessly advance the progressive agenda."

Lee, for her part, wrote in a social media post that she looks forward to working with Butler to "deliver for the Golden State."
"I am singularly focused on winning my campaign for Senate," Lee wrote. "CA deserves an experienced senator who will deliver on progressive priorities. That's exactly what I'm running to do."
News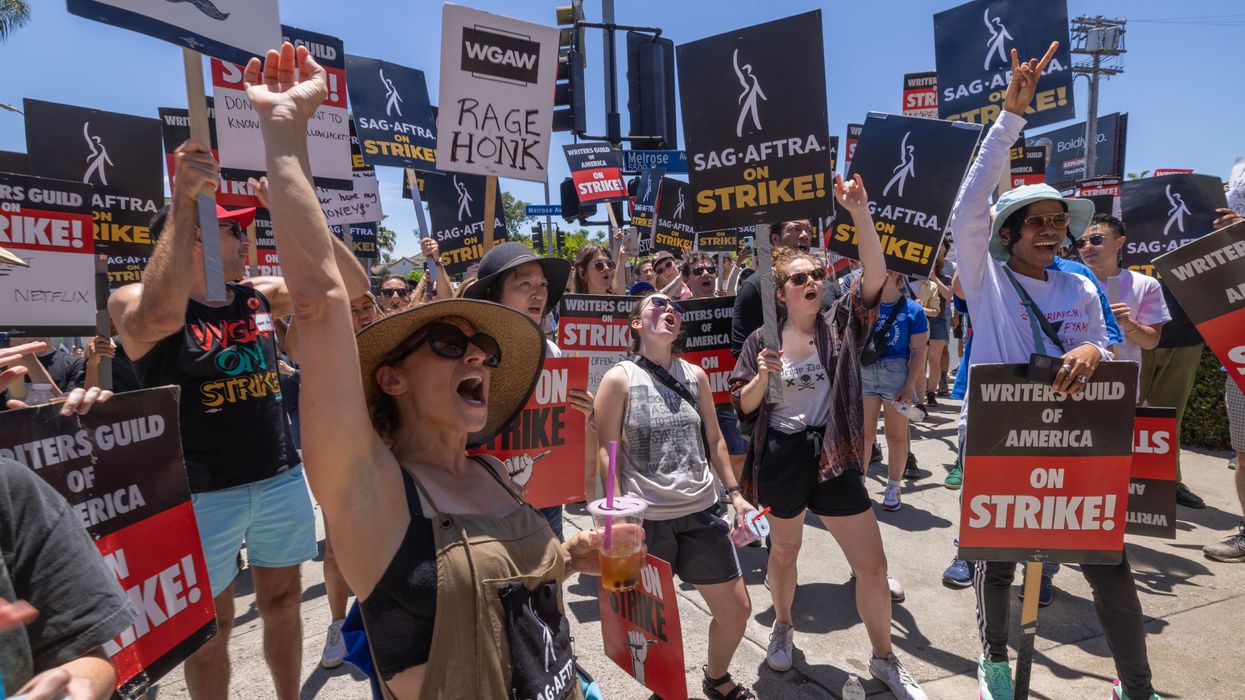 The California governor on Saturday rejected bills that would have given unemployment insurance to striking workers and OSHA protections to domestic employees.
California Gov. Gavin Newsom vetoed too important pieces of labor rights' legislation on Saturday: one that would have given unemployment insurance to striking workers and another that would have extended protections to domestic employees.
Newsom's vetoes come as both California and the nation have seen a number of high profile strikes this year, including by Hollywood writers and actors.
"This veto tips the scales further in favor of corporations and CEOs and punishes workers who exercise their fundamental right to strike," California Labor Federation leader Lorena Gonzalez Fletcher said in a statement. "At a time when public support of unions and strikes are at an all-time high, this veto is out-of-step with American values."
Senate Bill 799, which passed in September, would have offered unemployment insurance to workers on strike for 14 days or more. It came while both the Screen Actors Guild-American Federation of Television and Radio Artists (SAG-AFTRA) and the Writers Guild of America (WGA) were out on strike in the first writer and actor double-feature work stoppage in 60 years.
In a statement, Newsom said he was vetoing the bill for economic reasons, arguing that the state's unemployment insurance had been governed by the same financial structure since the 1980s, was "vulnerable to insolvency," and already expected to be almost $20 billion in debt by the end of the year.
"Now is not the time to increase costs or incur this sizable debt," Newsom said.
However, The Sacramento Beepointed out that Newsom's veto might have been made politically easier by the fact that the WGA ended its strike Wednesday after reaching a tentative deal with the studios.
Democratic State Sen. Anthony Portantino, who introduced the bill, said he thought the summer's labor actions only showed how necessary the bill was.
"I am disappointed in the Governor's veto," he tweeted. But he said the fight wasn't over.
"The need continues and so will efforts to make this law in CA," he said.
Also on Saturday, Newsom delivered another blow to the state labor movement when he vetoed SB 686 to give domestic workers protections under the state's Occupational Safety and Health Administration (OSHA).
"I'm deeply disappointed that the governor doesn't recognize the inherent worth and dignity of those women who care for our homes and families by vetoeing SB 686," tweeted the bill's author Sen. María Elena Durazo. "That measure would've insured that domestic workers have the same occupational health and safety protections as others."
This is the second time that Newsom has vetoed a Durazo bill along similar lines, the Los Angeles Timesreported. The last was in 2020.
Newsom argued then and now that it is not possible to regulate private homes like businesses. For example, the bill would have required homes that asked cleaners to use bleach to provide eyewash stations.
"I am particularly concerned given that approximately 44% of the households that employ domestic workers are low-income themselves, that this bill creates severe cost burdens and penalties for many people who cannot afford them," he wrote in his veto message.
The bill was backed by the California Domestic Workers Coalition and immigrant rights groups like the Instituto de Education Popular del Sur de California.
Nancy Zuniga, a program manager for that group and a supporter of the bill, said she was inspired by her mother who is still cleaning homes at 63, though Zuniga hopes she can retire.
"If we don't protect domestic workers, what condition will she be in when she reaches that moment?" she asked the LA Times. "A lot of them will do this until they pass."
According to a 2020 report from the University of California, Los Angeles, 85% of domestic workers live with muscular and skeletal injuries.
News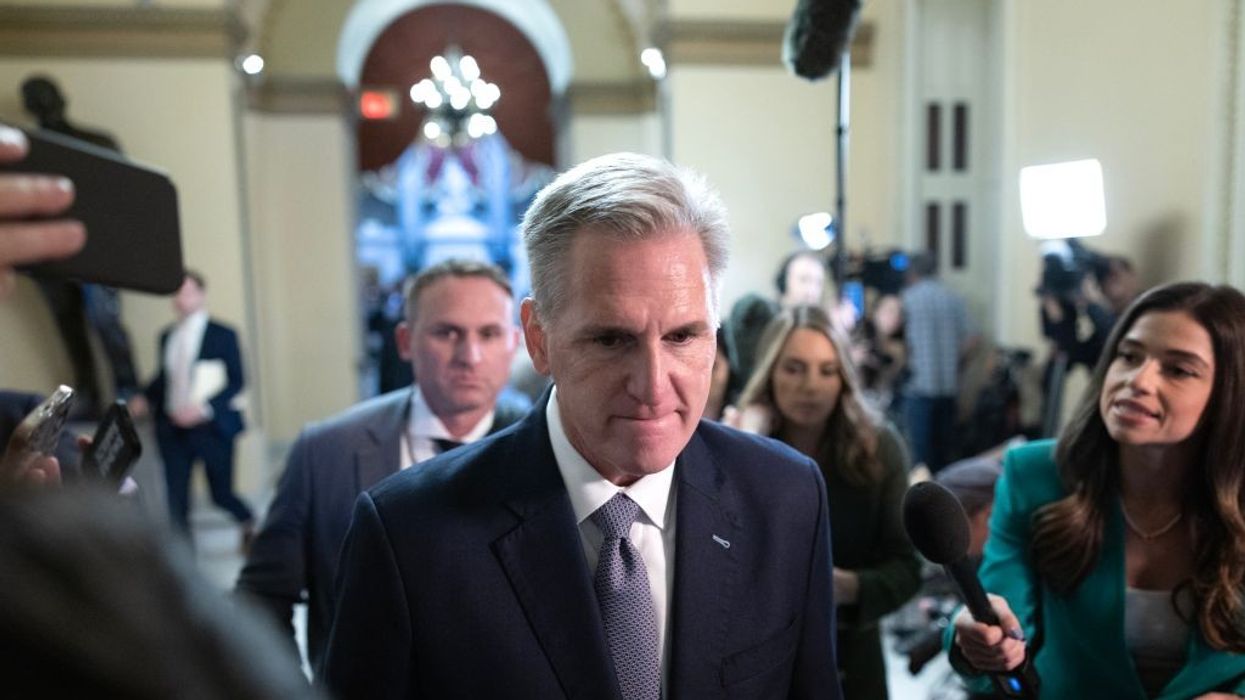 "In divided government, appropriations bills must be bipartisan to pass," Sharon Parrott said, adding that the House must "shift its approach."
With a government shutdown narrowly avoided hours from the midnight Sunday deadline, Center for Budget and Policy Priorities president Sharon Parrott had advice for how lawmakers could move forward.
"With a stopgap measure in place, Congress needs to pass funding bills that meet the needs of people, communities, and the economy and eschew cuts already rejected in the debt ceiling agreement," Parrott wrote Saturday on the social media site formerly known as Twitter.
Parrott noted that the House was only able to pass a continuing resolution (CR) to keep the government temporarily funded Saturday when Speaker Kevin McCarthy (R-Calif.) abandoned attempts to pass partisan spending bills and instead pivoted to a bipartisan, clean CR with no additional social spending cuts or right-wing policies tacked on.
"They shouldn't repeat this mistake as Congress moves to complete full-year funding bills that meet the nation's needs."
"In divided government, appropriations bills must be bipartisan to pass," Parrott continued Saturday. "That's how the Senate has crafted funding bills this year, and today's House CR vote shows it is the only path forward. But that means the House needs to shift its approach."
In an August report, David Reich of the Center for Budget and Policy Priorities (CBPP) observed that the House appropriations bills up until that point had been passed along partisan lines, with Republicans including steeper cuts to non-military spending than those negotiated in the debt ceiling agreement, rolling back Inflation Reduction Act funding earmarked for addressing the climate crisis and modernizing the Internal Revenue Service, and tacked on riders attacking LGBTQ+ rights, racial justice, and reproductive freedom.
"The House's sharply partisan approach is likely to make it harder to reach an agreement on final funding bills," he predicted accurately.
Now that the House has passed a temporary clean CR, Parrott urged Republicans to learn from the experience.
"It took House Republicans too long to abandon their partisan approach of deep cuts and controversial riders in a CR," Parrott said. "They shouldn't repeat this mistake as Congress moves to complete full-year funding bills that meet the nation's needs."
If they return to pushing cuts and poison pills, she warned, "that would only waste more time and risk more shutdown drama."
Whether House Republicans will heed her advice remains to be seen. As of Sunday, most of the talk within the party revolved around whether or not the far-right flank would challenge McCarthy's speakership over Saturday's compromise.
Matt Gaetz (R-Fla.) toldABC News' This Week that he planned to file a motion in the coming week to remove McCarthy.
"I am relentless and I will continue pursue this objective," Gaetz said.
In response, McCarthy told Gaetz to "Bring it on" when speaking withCBS's Face the Nation.
"Let's get over with it and let's start governing," he said.
In a Sunday appearance on CNN's State of the Union, however, Rep. Alexandria Ocasio-Cortez questioned the Republicans' ability to do that.
"The Republican Party right now is completely out of step with the American people," she said, observing that even self-described moderates had voted for spending bills that would cut funding for low-income schools by 80%.
"This is not a moderate party, period," she said. "There are not moderates in the Republican Party."
As a shutdown loomed, She said the party had "run around the House like a Roomba until they found a door that House Democrats opened."
News
Independent, nonprofit journalism needs your help.
Please Pitch In
Today!