For Immediate Release
Contact:
Jack Temple,,Email:,jack.temple@berlinrosen.com
McDonald's Workers Take Call for $15/hr, Union Rights Directly to Company's Shareholders
 As Cooks, Cashiers March on Annual Investor Meeting, Workers in More Than One Dozen Cities Protest
OAK BROOK
Less than 24 hours after thousands of McDonald's cooks and cashiers surged through the rain-soaked streets of downtown Chicago, workers marched on the burger giant's headquarters Wednesday morning, taking their demand for $15 an hour and union rights directly to the company's shareholders.
Holding signs that read "McJobs Cost Us All," and chanting, "We Work, We Sweat, Put $15 in Our Check," cooks and cashiers called on the company to use its vast economic power to lift up working families across the economy rather than hold them down. As the cooks and cashiers pressed towards a police roadblock at the entrance to McDonald's suburban campus, company executives turned their backs on the workers and walked away. Hundreds of workers then marched forward to the barricade, where Oak Brook police threatened to arrest them. For more than an hour workers refused to move, chanting, "Hey McDonald's You Can't Hide, We Can See Your Greedy Side."
Simultaneously, workers in more than a dozen cities rallied at local McDonald's stores to support their coworkers marching in Oak Brook and echo their demand for $15 an hour and union rights--the first time protests coinciding with the annual shareholders meeting spread across the country.
"Many of us rely on public assistance to scrape by, even though we work for the world's second largest employer, and that's not right," said Richard Iker, a 47-year-old McDonald's worker from Kansas City, Mo who makes $11.17/hour. "We need $15 and hour and union rights and we're going to do whatever it takes to make sure our voices are heard."
Wednesday's protests follow a massive 'March on McDonald's' through downtown Chicago Tuesday led by the Fight for $15 and heavyweights from across the movement to resist President Trump's extremist agenda. Workers and resistance leaders including the Women's March, Our Revolution, the Movement for Black Lives, MoveOn, Color of Change, NextGen and othersmarched behind a giant banner reading, "McDonald's: The Donald Trump of Corporations," stressing the similarities between President Trump's and McDonald's record of wage theft, sexual harassment, tax dodging and firing people for speaking out.
The nationwide protests come as McDonald's grapples with widespread consumer rejection of its brand. In March, McDonald's executives announced the company has lost more than 500 million customers since 2012, the year cooks and cashiers at the fast-food giant first went on strike to demand $15 an hour and union rights.
"This year, shareholders may want to hear what McDonald's is doing to regain the 500 million customers it has lost since 2012," said Darius Cephas, a McDonald's worker who makes $12/hour. "The company should start by paying workers $15 and respecting our right to a union. Our customers believe workers should be paid decently and treated fairly and if McDonald's wants to win them back, it should pay us enough so we can support our families without relying on public assistance."
McDonald's faced intensified scrutiny in the U.S. and overseas ahead of the back-to-back protests. On Monday, former BlackRock executive Morris Pearl penned an open letter to McDonald's CEO, Steve Easterbrook, slamming McDonald's mistreatment of workers and calling on the company to pay $15 an hour and respect its workers' right to a union. As environmental justice leaders including NextGen, the Sierra Club and 350.org called on McDonald's to support sustainable, living wage jobs, a report released Tuesday by French NGO Zero Waste found that McDonald's produces more and more waste in France while it shows declining recycling rates, contrary to the environmental commitments the company has made.

In New York City, members of the City Council prepared for a vote Wednesday on a package of bills that would curb abusive scheduling practices by McDonald's and other fast-food chains and enable cooks and cashiers to establish their own self-funded organization. Fast-food workers in New York City are expected to rally Wednesday afternoon at City Hall to call on the Council to approve the bills.
Meanwhile, the protest outside the McDonald's shareholders meeting drew workers from across the service economy.

"I may be working in home care, but I get paid McWages," said Sherry Golden, a home care worker from St. Louis, Mo., who is paid just $11/hour."McDonald's way of doing business is copied all across the economy now. As long as McDonald's undercuts its workers, people across the economy will lose out. That's why I'm taking my fight for $15 and union rights to the company's doorstep."
Outside Oak Brook, McDonald's cooks and cashiers protested at McDonald's restaurants in Atlanta, Ga., Charleston, S.C., Denver, Colo., Durham, N.C., Greenville, N.C., Houston, Texas, Las Vegas. Nev., Los Angeles, Calif., Miami, Fla., Oakland, Calif., Sacramento, Calif., San Jose, Calif., and Tampa, Fla.
McDonald's workers weren't the only ones protesting in the Chicago area Wednesday. Hundreds of working people from O'Hare International Airport rallied with elected leaders and community supporters outside of United's shareholders meeting--with over a dozen engaging in non-violent civil disobedience. The workers called on the company to ensure its outsourced ramp workers, wheelchair attendants, cabin cleaners and other passenger service workers have good-paying jobs and union rights.
Fast food workers are coming together all over the country to fight for $15 an hour and the right to form a union without retaliation. We work for corporations that are making tremendous profits, but do not pay employees enough to support our families and to cover basic needs like food, health care, rent and transportation.
LATEST NEWS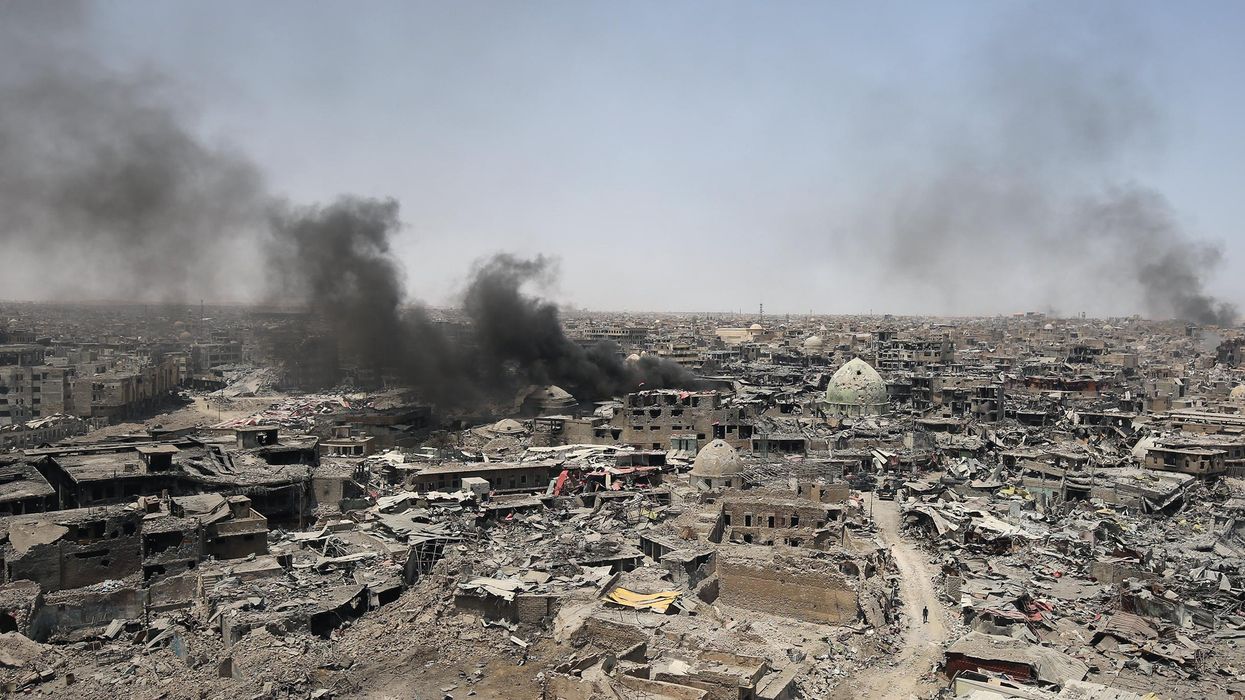 "Britain claims a 'perfect' war against Islamic State in Iraq," said a report co-author. "It isn't credible, and it isn't true."
British airstrikes targeting Islamic State militants in Iraq and Syria likely killed dozens of noncombatants despite claims by U.K. military leaders that no civilians died during such bombings, a major investigation by the monitor group Airwars and The Guardian revealed on Tuesday.
"Britain claims a 'perfect' war against Islamic State in Iraq. Thousands of missiles fired, thousands of fighters killed, and not a single civilian harmed," Guardian senior international affairs reporter and report co-author Emma Graham-Harrison tweeted. "It isn't credible, and it isn't true."
Airwars obtained via Freedom of Information Act requests previously classified documents from which the group identified eight airstrikes that may have been carried out by U.K. warplanes in which at least 32 civilians were killed.
"Working with The Guardian, we visited Iraq to search for the victims mentioned in the original casualty allegations and piece together what happened," said Airwars. "One of those we found was the Younis family in Mosul."
Using declassified reports, coalition statements, survivor and other witness interviews, and 3D modeling, Airwars reconstructed the November 29, 2016 strike that killed a 6-year-old member of the Younis family in the Iraqi city.
"We found that shortly before 4:00 pm a mission commander requested a strike on ISIS militants firing at Iraqi allies. After the strike was approved, coalition analysts reported losing sight of their initial targets," the group said. "They ultimately identified another group of males on the sidewalk carrying a 'possible' weapon."
Around this time, Enam Younis and her children left their home "looking for safety a few streets away. Both Enam and her father said there were no ISIS fighters within 30 meters. As they walked past the door of the neighboring house, the missile detonated."
As The Guardian reports:
Enam Younis, 31 at the time, was thrown to the ground by the blast and has never walked again. Her older daughter, Taiba, 6, inquisitive and desperate to start school, was killed instantly. Zahra, just 3, was hurled over a fence. She survived but was peppered with shrapnel that tore into her stomach and is still lodged deep in her skull. Doctors have said that if it moves, it could cause devastating brain injury.

There was a third child, Ali, a toddler too young to walk, who was shielded from the drone cameras—and the worst of the blast—by his mother's arms, but who still lost part of a foot and hand.

Younis was taken out of Mosul for treatment and even six years later, her memories are too painful for her to return to the city she called home. "It is still impossible for me to think about going to Mosul now," she said weeping. "I didn't even visit my daughter's grave. I can't do it."
A U.K. Ministry of Defense spokesperson declined to confirm or deny whether British forces carried out any of the airstrikes detailed in the investigation while insisting that "there is no evidence or indication that civilian casualties were caused by strikes in Syria and Iraq."
"The U.K. always minimizes the risk of civilian casualties through our rigorous processes and carefully examines a range of evidence to do this, including comprehensive analysis of the mission data for every strike," the spokesperson told The Guardian.
However, according to Airwars:
Politicians, campaigners, and civil society groups have consistently raised concerns about the U.K.'s lack of civilian harm monitoring and accountability in Iraq and Syria. The Netherlands has since paid millions in compensation to victims of its strikes, while the United States has launched major policy reforms to learn the lessons of the campaign. The U.K. remains an outlier, claiming it had robust mechanisms for monitoring the impact of its strikes—including post-strike battle damage assessments—and refusing to review its policies.
Airwars has also accused U.S. officials of habitually undercounting the number of civilians killed by American bombs and bullets.

The report notes that while "civilian victims of U.K. airstrikes can theoretically claim condolence payments from the British government," those attempting to do so "would face severe procedural and legal hurdles."
"The U.K. has not publicly compensated a single victim of a British airstrike and there is no clear process for victims and their families to apply," Airwars said.
Airwars estimates that between 8,197 and 13,254 Iraqi and Syrian civilians have been killed by U.S.-led coalition forces in 1,525 separate strikes since 2014. This figure stands in stark contrast with a coalition estimate of 1,437 civilians killed in 342 separate incidents.
Since the U.S.-led invasion of Iraq 20 years ago, between 550,000 and 580,000 Iraqis and Syrians have died, according to Airwars.

News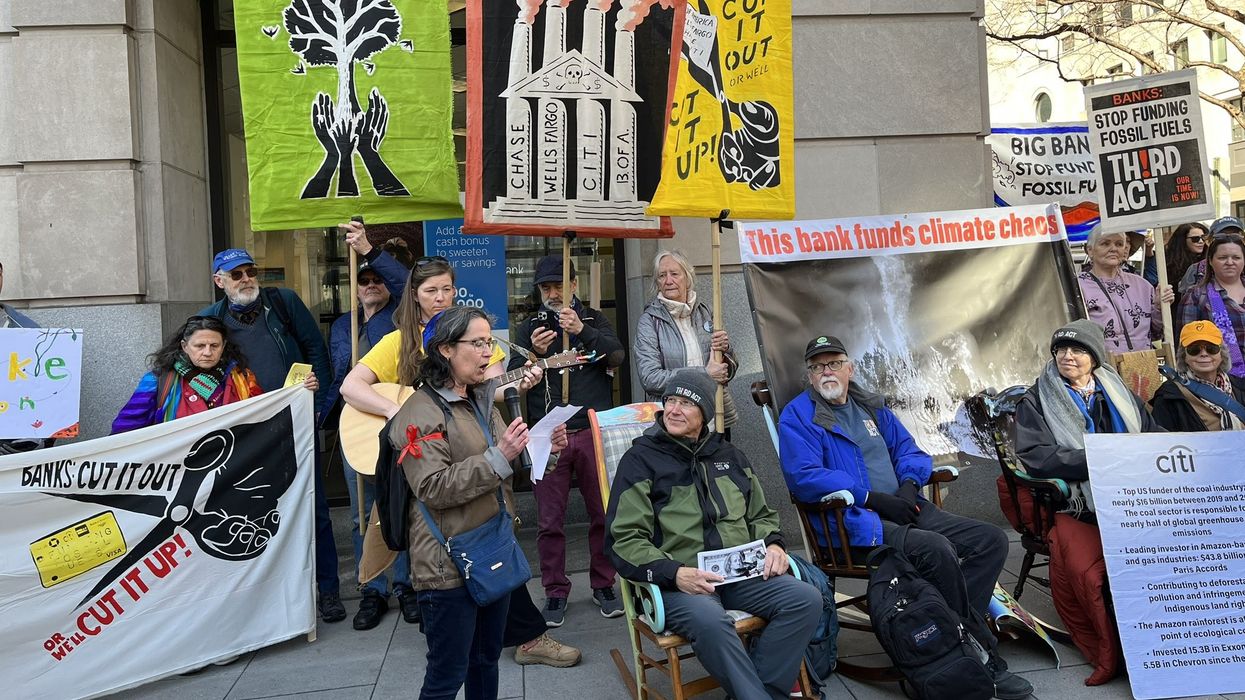 "We will not go to our graves quietly knowing that the financial institutions in our own communities continue to fund the climate crisis," said longtime environmentalist Bill McKibben.
Thousands of seniors outraged at big banks for continuing to underwrite the expansion of coal, oil, and gas projects took to the streets in cities across the United States on Tuesday to demand that financial institutions "stop funding climate chaos."
Held 24 hours after United Nations Secretary-General António Guterres—citing the latest report from the Intergovernmental Panel on Climate Change—called for an end to fossil fuel financing, the "Stop Dirty Banks" national day of action was organized by Third Act, an alliance of activists over the age of 60 co-founded by veteran campaigner Bill McKibben, and more than 50 other progressive advocacy groups.
The first elderly-led mass climate demonstration in U.S. history, which featured more than 100 rallies around the country, aimed to pressure financial institutions to stop bankrolling the planet-heating pollution that scientists have linked to worsening extreme weather.
Despite pledging to put themselves and their clients on a path to "net-zero" greenhouse gas emissions, the world's 60 largest private banks dumped $4.6 trillion into coal, oil, and gas projects from 2016 to 2021. Just four U.S. financial giants—JPMorgan Chase, Citi, Wells Fargo, and Bank of America—are responsible for a quarter of all fossil fuel financing identified since the Paris agreement entered into force.
"We must break the big banks' addiction to Big Oil."
"Today is a major drive to take the cash out of carbon," McKibben said Tuesday in a statement. "We want JPMorgan Chase, Citi, Wells Fargo, and Bank of America to hear the voices of the older generation which has the money and structural power to face down their empty, weasel words on climate. We will not go to our graves quietly knowing that the financial institutions in our own communities continue to fund the climate crisis."

"We're going to hit the streets and banks today in a wave of gray power," McKibben continued. "We will be colorful and noisy but our message is serious: We want the banks to move out of fossil fuels. The lives and livelihoods of our children and grandchildren depend on a drastic change and banks are the key to this."
In Washington, D.C., participants continued a 24-hour "rocking chair rebellion" that began Monday.
On Tuesday, people in D.C. also staged a die-in to draw attention to the lethal consequences of fossil fuel lending.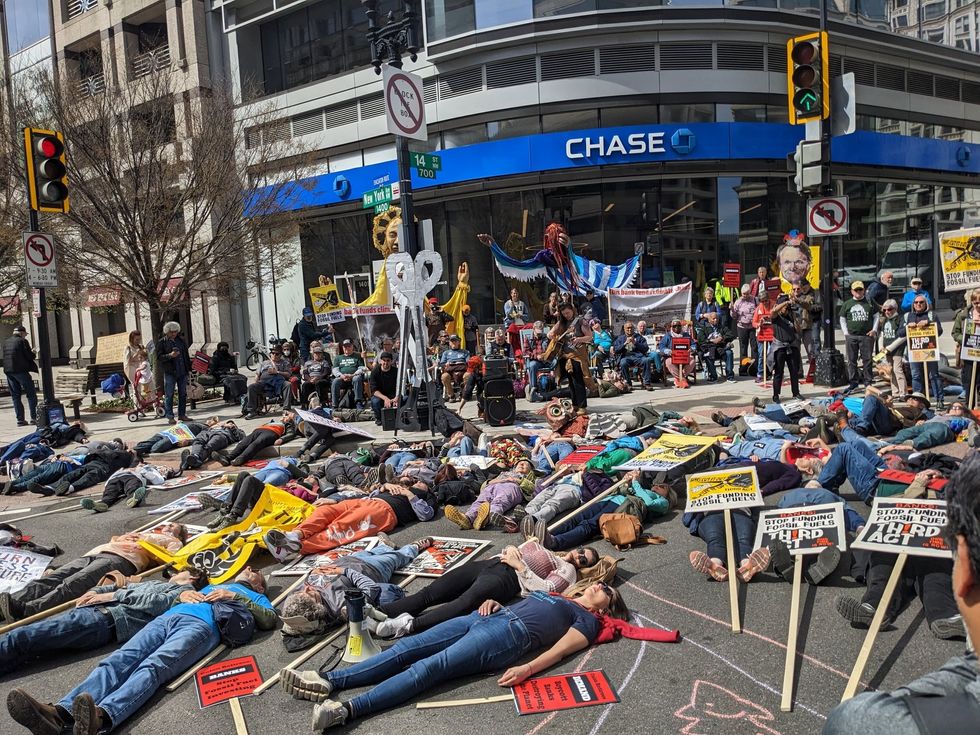 Sierra Club executive director Ben Jealous warned that "the big banks feel beholden to an industry literally driving us toward human extinction."

"What we're asking these banks to do," said Jealous, "is to have the moral clarity to say to their clients, 'You cannot keep expanding into the Arctic, you cannot keep expanding into the Gulf, you cannot keep drilling in Africa and throughout the globe. Because what you're doing is putting our communities, our future, and the climate at risk.'"
Closing out the rally in the nation's capital, Jealous declared, "We must break the big banks' addiction to Big Oil."
In New York City, protesters of all ages shut down traffic.
They also used giant mock scissors to "cut up" a cardboard credit card.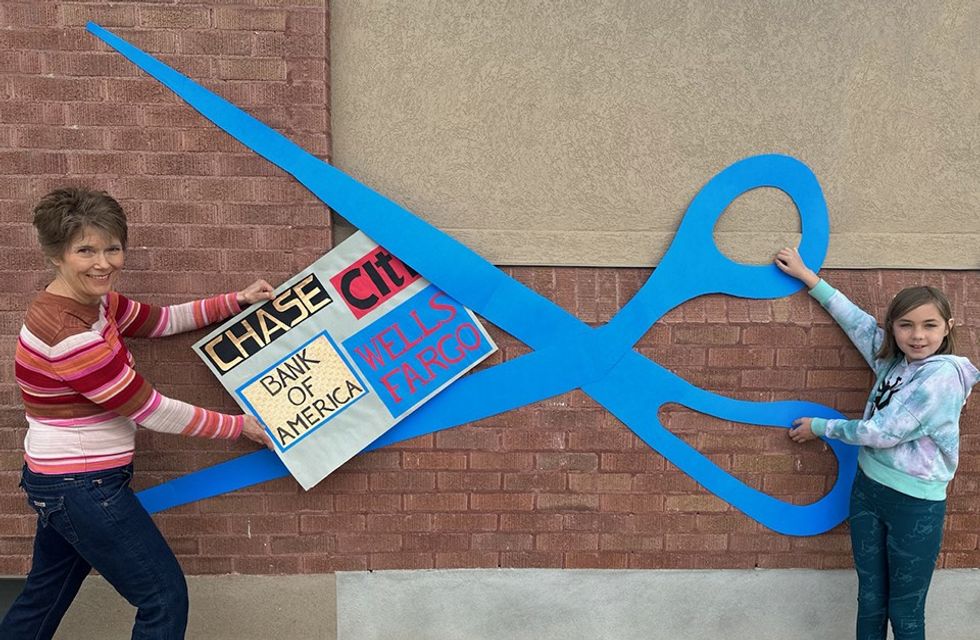 In addition to symbolically destroying a fake credit card, many people cut up real cards taken from their wallets.
"Third Act has gathered 17,000 pledges from bank customers to close their accounts and cut up their credit cards if the banks continue to fund fossil fuels," the group said. "These pledges were sent in recent weeks to the bank CEOs and in-person at bank branches from Burlington to Cleveland, from Oakland to New York."
"By continuing to finance fossil fuel expansion, Wall Street banks undermine our ability to meet our climate goals, and contradict their own climate pledges," said Ben Cushing, director of the Sierra Club's Fossil-Free Finance campaign. "These demonstrations are only the beginning of what each of us can do to hold big banks accountable for their role in the climate crisis."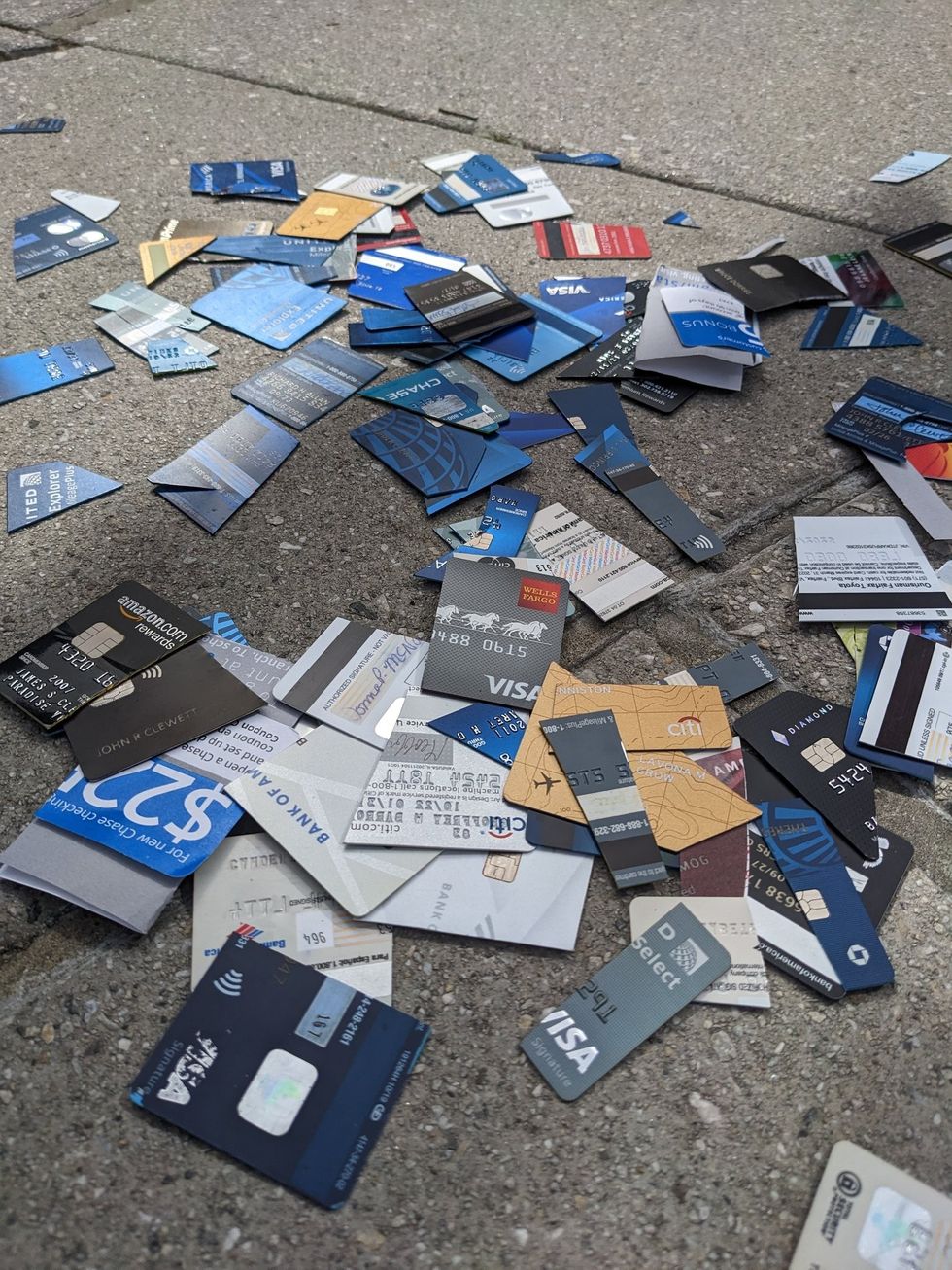 "This spring, we'll also be engaging with the banks' biggest shareholders in the lead-up to their annual meetings to support key climate votes," Cushing added. "It's a critical moment to push the banks to stop the flow of money to new fossil fuel expansion, to stop greenwashing their emissions targets, and to end the burden of dirty energy on frontline communities."
News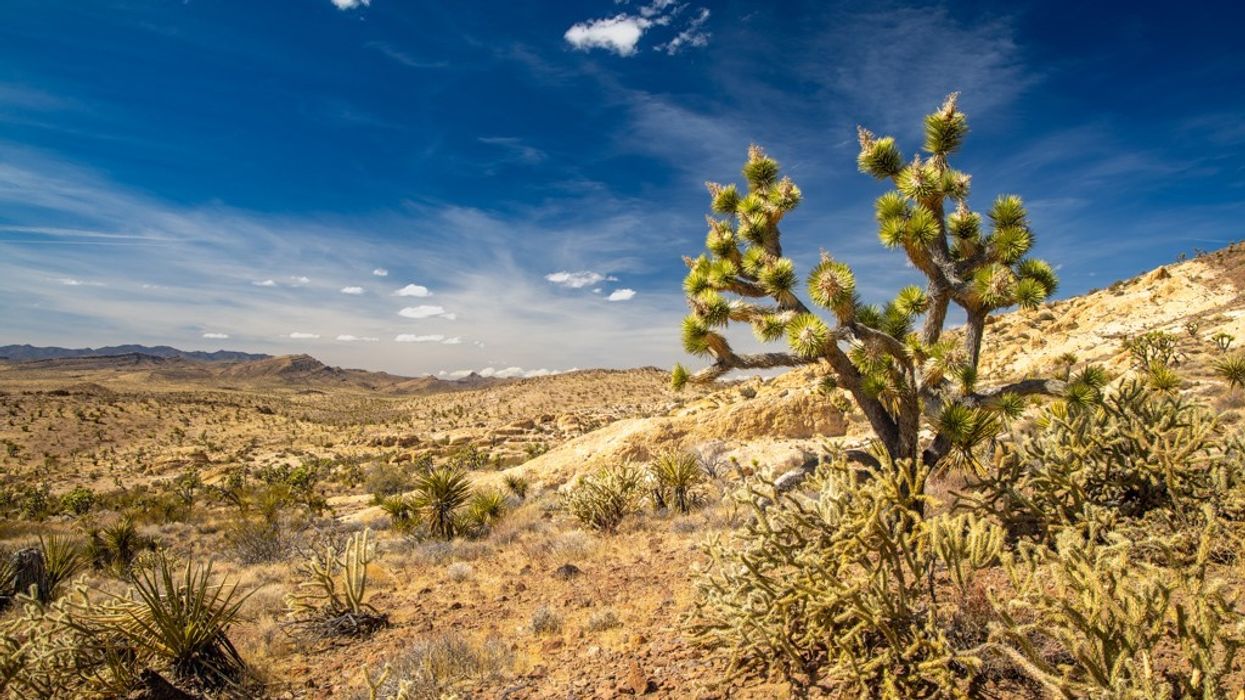 "We cannot save more nature if the federal government continues to approve destructive oil and gas operations like the Willow project," said one campaigner.
Conservation advocates on Tuesday credited yearslong campaigns led by Indigenous groups and other frontline organizers with pushing President Joe Biden to designate two new national monuments in the southwestern U.S., but they also emphasized that the gesture cannot negate the environmental damage that the White House set in motion last week when it approved ConocoPhillips' Willow oil drilling project.
Biden announced new protections for a large portion of Avi Kwa Ame—also known as Spirit Mountain—in the Mojave Desert in southern Nevada, and the Castner Range near El Paso, Texas.
Under the Antiquities Act of 1906, the two regions will be protected from industrial development by oil and gas drilling companies as well as renewable energy firms.
Avi Kwa Ame serves as a migratory route for bighorn sheep and mule deer and a critical habitat for species including bald eagles, peregrine falcons, and western screech owls. It is considered the creation site for tribes including the Cocopah and the Hopi, and Biden's designation is only the second aimed at protecting Native lands.

"While we celebrate this victory, these designations don't negate Biden's past giveaways to Big Oil, including last week's approval of the devastating Willow project in Alaska."
Castner Range was home to members of tribes including the Apache, Pueblo, and Comanche Nation, and contains more than 40 known Indigenous archeological sites. The land, which was taken over by the U.S. Army and used as a training site for 40 years until 1966, is also a crucial habitat for Mexican poppies, brush vegetation, the golden eagle, and the Texas horned lizard, among other species.
Coalitions including Castner Range Forever and Honor Avi Kwa Ame celebrated Biden's announcement and thanked him for listening to years of advocacy.
"The president's action today will safeguard hundreds of thousands of acres of cultural sites, desert habitats, and natural resources in southern Nevada, which bear great cultural, ecological, and economic significance to our state," said Honor Avi Kwa Ame. "Together, we will honor Avi Kwa Ame today—from its rich Indigenous history, to its vast and diverse plant and wildlife, to the outdoor recreation opportunities created for local cities and towns in southern Nevada by a new gorgeous monument right in their backyard."
Biden said the designations were aimed at conserving "our country's natural gifts" and "protecting pieces of history, telling our story that will be told for generations upon generations to come."
National climate action groups, however, were quick to point out that the credit Biden gets for protecting the lands doesn't negate his refusal to listen to advocates and Indigenous people who called on him to reject the $8 billion Willow project, which could lead to the production of more than 600 million barrels of crude oil over three decades—and ultimately 280 million metric tons of carbon dioxide emissions at a time when scientists and energy experts are warning that fossil fuel emissions must be drawn down.
"We thank the Biden administration for these important and long overdue designations," said Raena Garcia, fossil fuels and lands campaigner at Friends of the Earth. "The public has expressed strong support for protecting public lands, especially Avi Kwa Ame and Castner Range, for a very long time."
"While we celebrate this victory, these designations don't negate Biden's past giveaways to Big Oil, including last week's approval of the devastating Willow project in Alaska," Garcia added. "All communities must be protected from destructive fossil fuel and energy extraction. We urge Biden to read the writing on the wall and take action to protect our lands and waters for future generations."

The preservation of public lands and waters, said Chris Hill, senior director of Sierra Club's Our Wild America Campaign, are an important part of "a nature-based solution to taking on climate change."
"But we cannot save more nature if the federal government continues to approve destructive oil and gas operations like the Willow project," added Hill. "Designating new national monuments and safeguarding public lands from extraction can help us reach important climate goals, provide clean air and water, and expand access to nature for millions. It is through these actions that President Biden can build his monumental legacy."

News
SUPPORT OUR WORK.
We are independent, non-profit, advertising-free and 100%
reader supported.