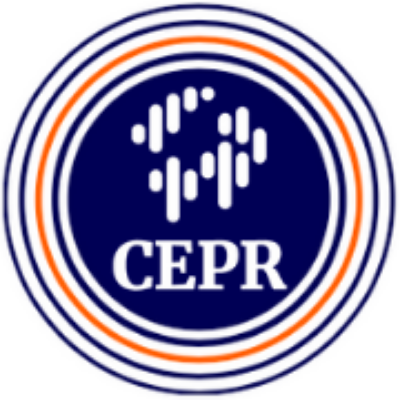 For Immediate Release
Contact:
Tillie McInnis,Domestic Communications Coordinator,202-293-5380 x117,E-mail,Dan Beeton,International Communications Coordinator,202-239-1460,E-mail
DEA Agents Oversaw Notorious 2012 Deadly Force Incident in Ahuas, Honduras, US Government Report Concludes
 Quick Review of Report Shows it Contradicts Previous Drug Enforcement Agency Claims of Only a "Supportive" Role in Joint US-Honduran Operation
WASHINGTON
A new report from the Offices of Inspector General (OIG) of the US Department of Justice (DOJ) and the US State Department finds that US Drug Enforcement Agency (DEA) agents were in operational control in a notorious incident in Ahuas, Honduras in May 2012 in which four Miskitu villagers were killed and three others severely wounded. The findings contradict previous claims by DEA officials that its agents played only a "supportive" role in the incident, that "DEA agents did not fire a single round," and that "the conduct of DEA personnel was consistent with current DEA protocols, policies and procedures."
In the shooting episode, part of a counternarcotics strategy called "Operation Anvil," eyewitnesses and survivors say a boat carrying at least 15 people was fired on by State Department-titled helicopters. DEA agents and Honduran police then reportedly prevented injured victims from seeking medical assistance for hours after the shooting, and held them at gunpoint until the operation was concluded.
"This report vindicates eyewitnesses' account of the events and exposes the deceit and the cover-up perpetrated by the DEA," Annie Bird, Director of Rights and Ecology and coauthor of two investigative reports on the incident that are cited extensively in the OIG report, said. "The next step is to obtain some measure of justice for the victims and their families."
The DOJ and State Department OIG report concludes an investigation that began in 2014. The DEA had denied that its agents were involved in the shooting, but eyewitnesses said that at least one of the State Department-titled helicopters fired on the boat and that an American agent on another boat had also fired a weapon.
Both the State Department and the DEA had initially stonewalled attempts at an investigation, media reported in 2013. Leaked State Department memos in 2013 stated "[then] Assistant Secretary for [the Bureau of International Narcotics and Law Enforcement], William Brownfield [...] reportedly was not forthcoming and gave the impression he believed DS should not pursue the investigation." In November 2015, the New York Times published an article revealing that the DEA refused to hand over emails from officials linked to the operations to the DOJ Inspector General. The DOJ IG complained that this and other restrictions on access to key information meant that "we're no longer independent."
In 2013, Clara Woods, one of the survivors and the mother of the 14-year old killed in the incident, was contacted several times by the DEA. She says she was offered money in exchange for altering her testimony of the incident, and was given a polygraph test.
"Five years later, the victims of this crime still await justice," Karen Spring of the Honduras Solidarity Network said today. "There have been no convictions against US or Honduran agents involved in the operation. There have been no remedies for the victims' physical and emotional injuries, or for the resulting social and economic hardships sustained by the victims and their families."
In February 2014, three Honduran police were acquitted from charges of abuse of authority and homicide for only one of the four murders. In November 2016, a police officer was arrested again on the same charges, but no trial has been held. Victims have also been denied access to case information. Honduran investigators have not had any access to weapons for ballistic tests used in the operation by US agents, and Honduran courts and the Honduran Attorney General's office have never addressed the other three deaths resulting from the incident.
The DOJ/DOS investigators conducted their investigation while US aid kept flowing for five years and supported a militarized drug war in Honduras, leading to more victims among Honduran, and particularly indigenous, communities.
"The IG report makes it clear that DEA agents abroad can literally get away with murder. In this case, not only did the DEA fail to hold agents accountable for their role in the killing of innocents, they appear to have knowingly deceived the public about what actually occurred during the Ahuas operation," Alexander Main, Senior Associate for International Policy at the Center for Economic and Policy Research, and coauthor of two reports on the Ahuas incident that are cited extensively in the OIG report, said. "Alarmingly, despite these revelations, there is no indication that the agents or those that protected them within the DEA will be sanctioned in any way."
The 350-page DOJ and DOS IG report released today has not previously been made available to victims, their family members, their Honduran and US legal support team, or to researchers or journalists. We will review the full report and publish a thorough analysis at a future date.
The Center for Economic and Policy Research (CEPR) was established in 1999 to promote democratic debate on the most important economic and social issues that affect people's lives. In order for citizens to effectively exercise their voices in a democracy, they should be informed about the problems and choices that they face. CEPR is committed to presenting issues in an accurate and understandable manner, so that the public is better prepared to choose among the various policy options.
(202) 293-5380
LATEST NEWS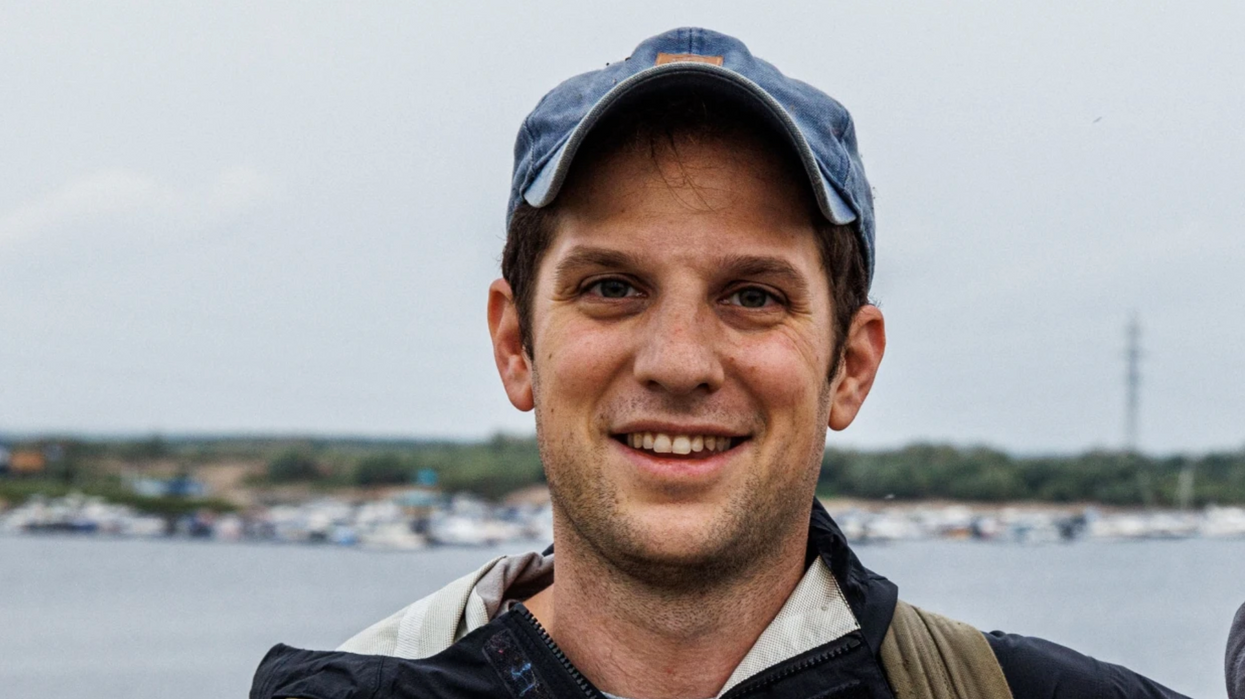 Reporters Without Borders said the arrest "looks like retaliation."
This is a developing news story... Check back for possible updates...

Russia's security service said Thursday that it has detained Wall Street Journal reporter Evan Gershkovich, a U.S. citizen, on charges of "espionage in the interests of the American government."
The Russian Federal Security Service (FSB) alleged that Gershkovich "collected information constituting a state secret about the activities of one of the enterprises of the Russian military-industrial complex."
Gershkovich has recently reported on the war in Ukraine and the role played by the Russian paramilitary group Wagner, whose founder toldThe Daily Beast that he had not heard of the journalist's arrest.
"If you want, I can check the torture cellar in my house to see if he's there," said Yevgeny Prigozhin. "At first glance, I didn't see him among the American journalists I keep there by the dozens. I can, if you want, also look at the fresh graves of foreign journalists on my house plot. But if I'm not mistaken, we didn't bury him there either."
The Journalsaid in a statement that it "vehemently denies" the accusations against Gershkovich and is pursuing his immediate release. Gershkovich was accredited to work as a journalist in Russia by the nation's foreign ministry.
In response to news of Gershkovich's arrest, the global press freedom group Reporters Without Borders said it is "alarmed by what looks like retaliation: journalists must not be targeted!"

News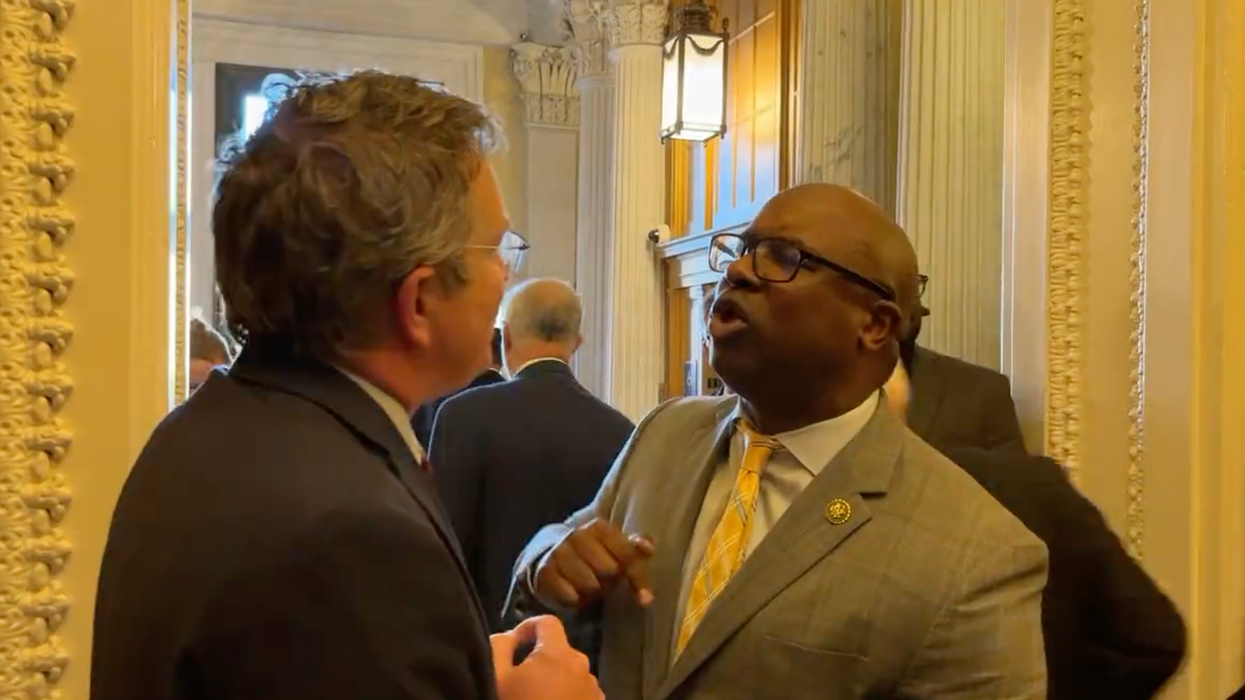 "Republicans won't do SHIT when it comes to gun violence, but try to tell me to calm down," Rep. Jamaal Bowman wrote after a heated exchange with Republican Rep. Thomas Massie.
Democratic Rep. Jamaal Bowman vocally condemned his Republican colleagues in a hallway outside the House chamber on Wednesday, calling them "freaking cowards" and "gutless" for refusing to support basic control measures in the wake of the nation's latest mass shooting—the 130th of the year.
As Bowman railed against GOP obstructionism, saying that Republicans "won't do anything to save the lives of our children," Rep. Thomas Massie (R-Ky.) stopped to ask the New York Democrat, "What are you talking about?"
"I'm talking about gun violence!" Bowman responded.
Massie—who in 2021 posted a Christmas photo in which he and his family members are holding guns—proceeded to tout a dangerous, NRA-backed proposal that Republicans float after virtually every school shooting in the U.S.: Arming teachers. (A number of states already allow teachers to carry firearms under certain conditions.)
Bowman, a former teacher and middle school principal, derided Massie's suggestion, replying: "More guns lead to more death. Look at the data." A study published in The BMJ in 2019 found that states with more lax gun regulation—and higher rates of gun ownership—experience higher rates of mass shootings.
Watch the heated exchange between Bowman and Massie, one of the most fervent opponents of gun regulations in Congress:
\u201cReps.

Jamaal Bowman

and Thomas Massie in a shouting match outside the House chamber on gun violence\u201d

— Ellis Kim (@Ellis Kim) 1680129701
Bowman later posted the exchange to his Twitter account, writing: "Republicans won't do SHIT when it comes to gun violence, but try to tell me to calm down."
"We can't calm down," he added. "People are dying every day while we wait."
There's no indication that Republicans intend to drop their opposition to popular gun control measures in the wake of the deadly shooting at a Christian elementary school in Nashville earlier this week.
"The things that have already been done have gone about as far as we're going with gun control," Sen. Mike Rounds (R-S.D.) toldCNN.
In an appearance on that same network on Tuesday, Bowman called gun violence "an American disease."
"We must vote anyone out of office who does not support a ban on assault rifles," he said. "Gun violence is the number one killer of children in America today. We have to do something about that."

News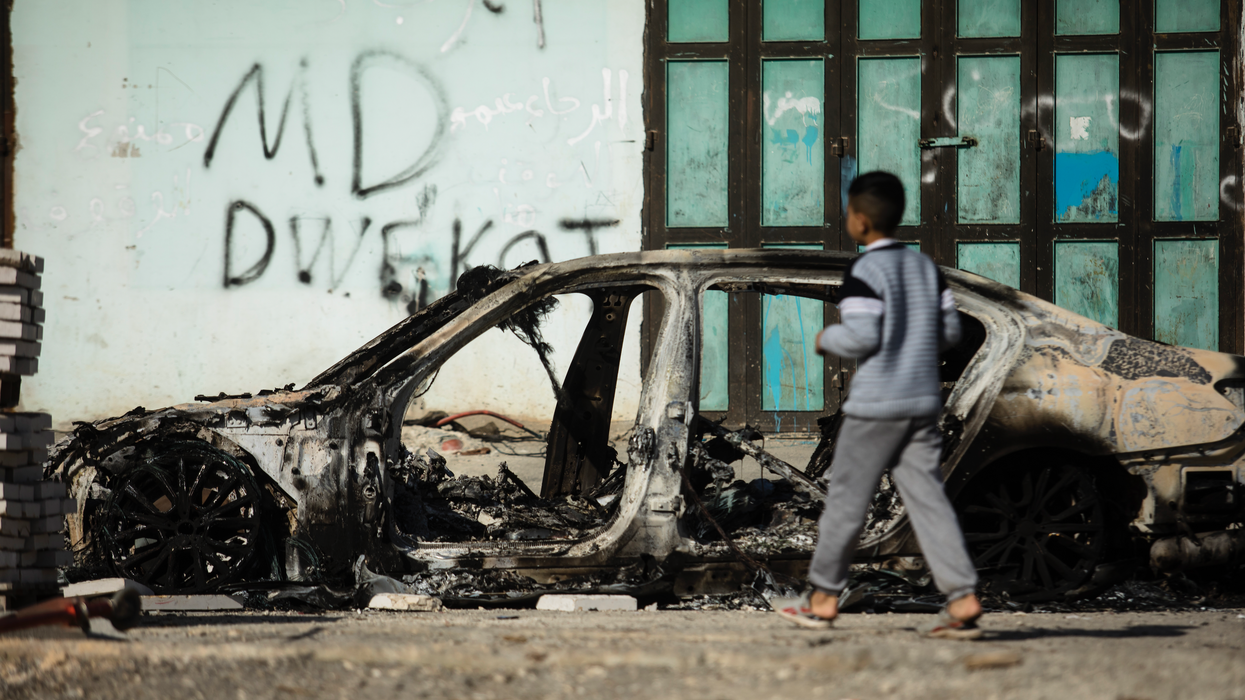 "Leaders in Congress who join this letter are following the demands of a rapidly growing number of Americans—including American Jews—who want to see the Israeli government held accountable for its decades of oppression of Palestinians," said one advocate.
Rep. Jamaal Bowman and Sen. Bernie Sanders are circulating a letter this week urging the Biden administration to "undertake a shift in U.S. policy in recognition of the worsening violence, further annexation of land, and denial of Palestinian rights" by Israel.
The letter, which was first obtained and published by Alex Kane at Jewish Currents, was written by Bowman (D-N.Y.) and is being circulated by Sanders (I-Vt.) in order to gain support from other senators. So far, Reps. Alexandria Ocasio-Cortez (D-N.Y.), Summer Lee (D-Pa.), Rashida Tlaib (D-Mich.), Cori Bush (D-Mo.), Ilhan Omar (D-Minn.), Betty McCollum (D-Minn.), André Carson (D-Ind.), and Ayanna Pressley (D-Mass.) have signed it.
In the letter, the lawmakers expressed their "deep concern" over the "rapidly escalating violence" perpetrated by Israeli occupation forces and settler-colonists against Palestinians. It notes that Israeli Prime Minister Benjamin Netanyahu's far-right government includes people like Itamar Ben-Gvir, the Jewish supremacist security minister who "openly encourages and praises violence against Palestinians," and Finance Minister Bezalel Smotrich, who "responded to the recent Israeli settler attacks on the Palestinian town of Huwara" by calling for the whole town to be "wiped out."
\u201cSCOOP: Bowman, Sanders and 8 others are urging the Biden administration to investigate whether Israel is using US weapons to commit human rights abuses against Palestinians. It's progressives' most forceful response yet to Israel\u2019s new far-right government\u00a0https://t.co/iPJVBdemIe\u201d

— Alex Kane (@Alex Kane) 1680104787
The letter—which, unlike various human rights groups, does not use the term apartheid—details "shocking violence" that is the "bloody reality" for Palestinians living under illegal occupation in the West Bank.
"On February 22, a daytime raid by the Israeli army into the crowded Palestinian city of Nablus killed 11 Palestinians, among them a 72 year-old-man and a 16-year-old child," the lawmakers wrote. "On February 26, a Palestinian gunman shot dead two Israeli settlers outside of Nablus. Subsequently, hundreds of Israeli settlers attacked the Palestinian town of Huwara."
"The settlers, accompanied by the Israeli army, set fire to homes, schools, vehicles, and businesses, killing one Palestinian and injuring over 300 Palestinians," the letter continues. "The local Israeli military commander called the attack a 'pogrom.'"
The letter notes:
This comes amid an already violent year. Israeli forces and settlers have killed over 85 Palestinians in 2023, including 16 children. At least 14 Israelis have been killed, including two children. The previous year was the deadliest for Palestinians in the occupied West Bank since 2004 and included the Israeli military's killings of two American citizens, Shireen Abu Akleh and Omar Assad...

This Israeli government's anti-democratic mission to dismantle the rule of law is a threat to Israelis and Palestinians alike. In addition to explicitly hateful, anti-Palestinian policies, this government is attempting to destroy the independent Israeli judiciary.
The Israeli government's judiciary reforms—which earlier this week were put on hold amid massive protests—"open the path towards further annexation of Palestinian lands," in "violation of international law," the U.S. legislators noted.
The lawmakers urge the Biden administration to:
Ensure U.S. taxpayer funds do not support projects in illegal settlements;
Determine whether U.S.-origin defense articles have been used in violation of existing U.S. laws, including for a purpose not authorized by Section 4 of the Arms Export Control Act... or to commit or support gross violations of human rights by the Israeli government; and
Ensure that all future foreign assistance to Israel, including weapons and equipment, is not used in support of gross violations of human rights.
The lawmakers' push was praised by organizations including the Institute for Policy Studies, Win Without War, and Jewish Voice for Peace, whose political director, Beth Miller, called the letter "an important call to action."
\u201cUSCPR is proud to sign onto this letter led by \n@SenSanders & @RepBowman. \n\nThis letter pushes action & accountability for the U.S.'s ongoing funding of the Israeli regime's human rights abuses against Palestinian people. \n\n#StopArmingIsrael\nhttps://t.co/N4YDS2CSDD\u201d

— #DefendMasaferYatta USCPR (@#DefendMasaferYatta USCPR) 1680112274
"Over 80 Palestinians have been killed by Israeli forces and settlers just since the beginning of 2023, and the Biden administration's statements of 'concern' mean nothing without action and accountability," Miller said in a statement. "Leaders in Congress who join this letter are following the demands of a rapidly growing number of Americans—including American Jews—who want to see the Israeli government held accountable for its decades of oppression of Palestinians."
News
SUPPORT OUR WORK.
We are independent, non-profit, advertising-free and 100%
reader supported.