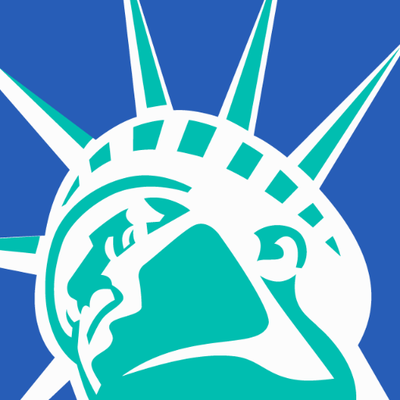 For Immediate Release
January, 06 2017, 01:15pm EDT
Contact:
Phone: (202) 588-1000
CorporateCabinet.org Tracks Trump Cabinet Picks
 New Website Highlights Corporate Ties, Potential Conflicts of Interest of Top Political Appointees
WASHINGTON
Media, activists, nonprofits, policymakers and others can now track the corporate ties of President-elect Donald Trump's Cabinet picks and other top political appointees at CorporateCabinet.org.
Public Citizen today unveiled the website to expose corporate ties, corrupting influences and conflicts of interest in Trump's Cabinet, which threatens to be more entangled with corporate interests than any Cabinet in recent memory. The site, which will be updated regularly, will eventually include other top officials such as deputy secretaries.
Many of the nominees have connections with corporations whose profit-driven interests are directly at odds with the federal agencies Trump has selected them to lead.
"Donald Trump, the candidate who ran against corruption, cronyism and insider dealmaking, is handing control of the government over to corporate chieftains," said Robert Weissman, president of Public Citizen. "Trump's corporate Cabinet nominees have staggering conflicts of interest, and if confirmed will drive forward policies to advance the interests of Big Business, not the American people. We're facing the prospect of a government literally of the Exxons, by the Goldman Sachses and for the Kochs."
The site has key information about:
Vice President-elect Mike Pence, who has strong ties to Koch Industries and raked in eye-popping sums from the finance sector, construction industry, pharmaceutical industry and chemical industry;
Rex Tillerson, Trump's secretary of state pick, who made his career at Exxon Mobil;
Steven Mnuchin, treasury secretary nominee and longtime Goldman Sachs executive who was steeped in the investment banking industry long before it became a poster child for economy-wrecking, foreclosure-inducing Wall Street greed, and who later helped run a failed bank accused of duplicitous foreclosure practices;
General James Mattis, being considered for secretary of defense, who has served on the board of General Dynamics, a multinational military contractor;
U.S. Sen. Jeff Sessions (R-Ala.), under consideration for attorney general and a darling of the finance, insurance and real estate industries, among others;
Betsy DeVos, named to be education secretary, who is a billionaire scion and whose husband is heir to the Amway fortune;
Elaine Chao, up to run the U.S. Department of Transportation, who served on the board of directors of Wells Fargo during the cross-selling scandal;
Former Goldman Sachs executive Gary Cohn, slated to head the National Economic Council, who led Goldman Sachs as it profited off the housing market collapse in part by misleading its own clients;
Oklahoma Attorney General Scott Pruitt, Trump's pick to the run the U.S. Environmental Protection Agency, who has a deep affinity for fossil fuel companies;
Steve Bannon, a special adviser to Trump who once ran Breitbart.com, a far-right website, and is a former Goldman Sachs executive;
Linda McMahon, picked to run the Small Business Administration, who as World Wrestling Entertainment CEO helped ensure the wrestling industry remained largely unregulated, putting the health and safety of wrestlers at risk;
Fast-food mogul Andy Puzder, who is to head the U.S. Department of Labor and whose companies are known for being anti-worker and anti-union; and
Wilbur Ross, a billionaire whose firm has profited from buying distressed firms and cutting workers' benefits, who is under consideration for secretary of the U.S. Department of Commerce.
Public Citizen is a longtime watchdog that has called for measures to curb corporate influence over government.
Public Citizen is a nonprofit consumer advocacy organization that champions the public interest in the halls of power. We defend democracy, resist corporate power and work to ensure that government works for the people - not for big corporations. Founded in 1971, we now have 500,000 members and supporters throughout the country.
(202) 588-1000
LATEST NEWS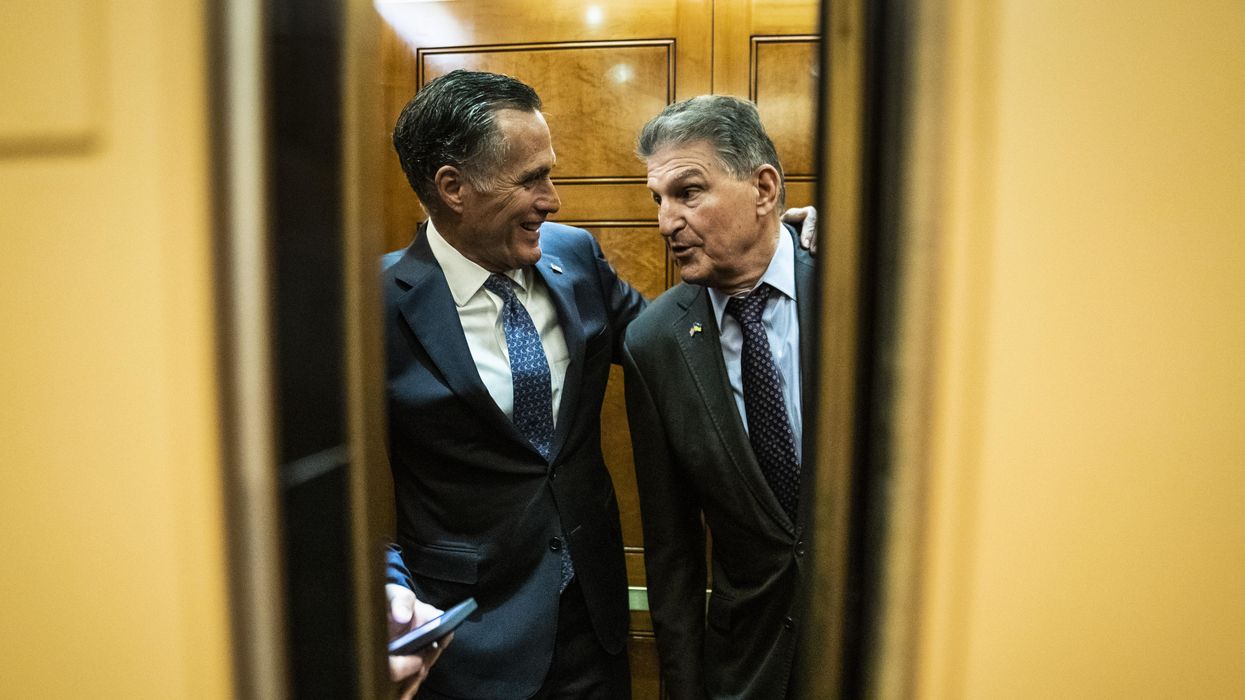 The administration is "absolutely right," said one advocacy group. "The TRUST Act is a ploy to gut Social Security and Medicare behind closed doors."
The Biden White House made clear on Monday that it opposes the creation of commissions to devise changes—and possible cuts—to Social Security and other U.S. trust funds, rejecting an idea embraced by Republicans and Democratic Sen. Joe Manchin amid a dangerous standoff over the nation's debt ceiling.
In a statement to Bloomberg Government, White House spokesperson Andrew Bates called the proposed commissions a "death panel for Medicare and Social Security," repurposing a term that GOP lawmakers used frequently in their attacks on the Affordable Care Act.
Bates said the GOP's renewed push for Social Security and Medicare commissions represents the "latest in a long line of ultimatums about how they'll act to kill jobs, businesses, and retirement accounts if they can't cut Medicare and Social Security benefits."
The commissions in question are central to legislation known as the TRUST Act, which Sens. Mitt Romney (R-Utah), Kyrsten Sinema (I-Ariz.), Manchin (D-W.Va.), and other lawmakers reintroduced in 2021 and have frequently touted as a potential path to a bipartisan compromise on Social Security and Medicare.
But advocates warn that the commissions—modeled after the infamous Obama-era Bowles-Simpson initiative—are an attempt to fast-track cuts to Social Security and Medicare. Under the TRUST Act, bipartisan panels of lawmakers would be established with a mandate to craft "legislation that restores solvency and otherwise improves" the programs—a vague and highly subjective standard.
The legislation would then receive expedited consideration in Congress, with no amendments permitted.
"We need to expand Social Security's modest benefits, never cut them."
As recently as last month, Manchin floated the TRUST Act as a possible way to reach a deal with the House GOP to avert a debt ceiling disaster. Republicans have demanded steep cuts and changes to Social Security, Medicare, and discretionary spending—which includes education, healthcare, and climate outlays—as part of any deal to raise the federal government's borrowing limit.
Bloomberg Lawreported Monday that House Republican committee and caucus chairs have gotten behind the idea of forming Social Security and Medicare commissions in recent days.
"I don't believe we're going to do what is necessary and right, which is save and strengthen Social Security and Medicare, without having a bipartisan mechanism," Rep. Jodey Arrington (R-Texas), chair of the House Budget Committee and a co-sponsor of the TRUST Act, told the outlet.
Social Security Works, a progressive advocacy group that has been a vocal opponent of the TRUST Act, applauded the White House's stated opposition to the TRUST Act.
"They are absolutely right—the TRUST Act is a ploy to gut Social Security and Medicare behind closed doors," the group tweeted late Monday. "We need to expand Social Security's modest benefits, never cut them."
News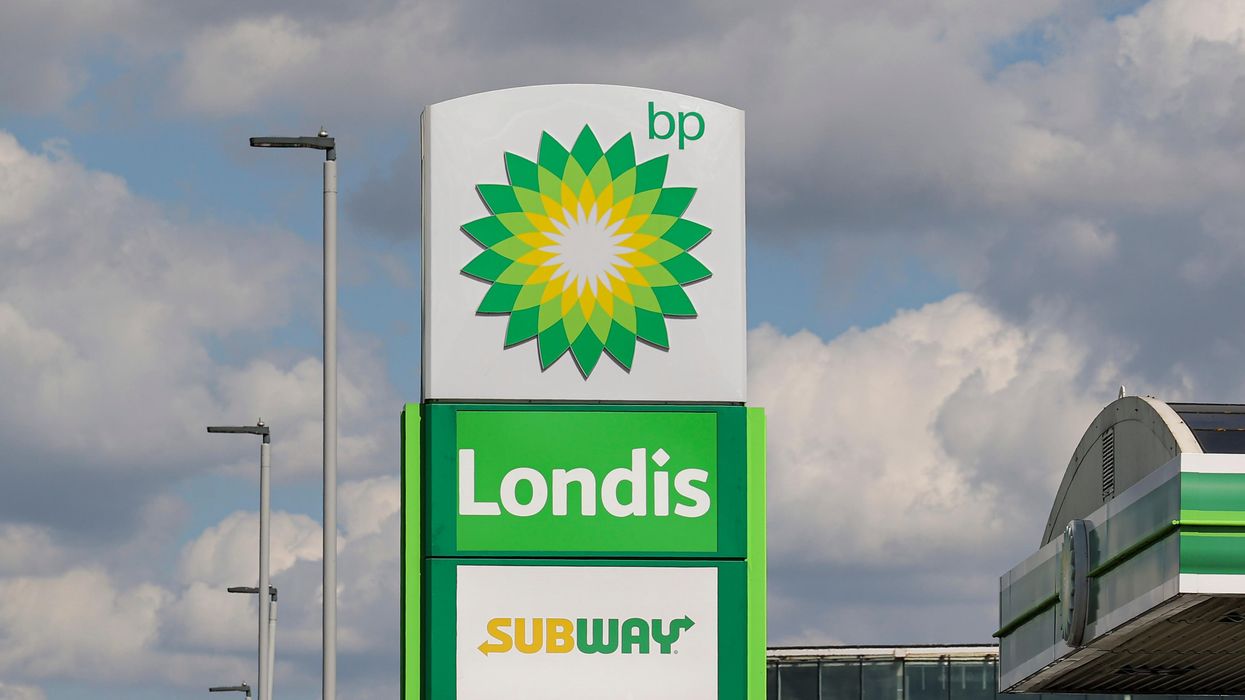 "Just when we need to be rolling back oil and gas production, BP is rolling back its climate commitments."
BP, a London-based oil giant that has attempted to style itself as a leader of the renewable energy transition, announced Tuesday that it is slashing its emission-reduction goals and planning more fossil fuel output than previously expected after reporting a record $28 billion in profits for 2022—more than double what it made the year before.
Compared to its earlier plan to curtail fossil fuel production by 40% below 2019 levels, the company said it now intends to cut output by just 25% by 2030.
"BP correspondingly now aims for a fall of 20% to 30% in emissions from the carbon in its oil and gas production in 2030 compared to a 2019 baseline, lower than the previous aim of 35-40%," the company said in a press release.
The oil giant also said it plans to pour just as much money—up to $8 billion—into its fossil fuel businesses as its so-called "transition growth engines," which include renewables, by 2030.

BP's announcement came a day after the head of the United Nations said fossil fuel companies that can't establish credible plans to sharply reduce carbon emissions "should not be in business."
"We need a renewables revolution, not a self-destructive fossil fuel resurgence," said U.N. Secretary-General António Guterres.
BP's decision to scale down its climate goals drew the ire of campaigners and scientists, who stressed that growing fossil fuel production is imperiling global hopes of staving off even more catastrophic warming.
"Just when we need to be rolling back oil and gas production, BP is rolling back its climate commitments," said Doug Parr, Greenpeace U.K.'s chief scientist. "Don't let the spin disguise it. This looks like BP edging back to being a traditional oil company."
Climate scientist Bill McGuire argued BP's announcement further demonstrates that fossil fuel companies can't be trusted to voluntarily cut production and potentially sacrifice short-term profits for the sake of the climate, no matter how splashy their pledges and rebrands.
"BP cuts its emissions pledge and plans a greater production of oil and gas over the next seven years compared with previous targets," McGuire tweeted. "This is criminal. [Fossil fuel] corps must be forced to stop drilling. It is our only chance now."
"These companies are not serious about climate action or transitioning away from oil and gas."
BP is the latest oil and gas behemoth to report record-shattering profits for 2022, a banner year for fossil fuel companies thanks in large part to the ongoing energy market impacts of Russia's war on Ukraine.
In its fourth quarter earnings announcement, BP said it would boost its dividend and buy back an additional $2.75 billion worth of its own shares. The company repurchased $11.25 billion of its stock last year.
"Importantly, we are delivering for our shareholders—with buybacks and a growing dividend," BP CEO Bernard Looney said in a statement. "This is exactly what we said we would do and will continue to do—performing while transforming."
Freya Aitchison, oil and gas campaigner at Friends of the Earth Scotland, called BP's profits "sickening" and said fossil fuel giants "are being allowed to bank billions in profits whilst millions of ordinary people struggle to pay their bills."
"Bosses and shareholders at these big polluters are being allowed to get even richer by profiteering from one of our most basic needs. The harm caused by the fossil fuel energy system couldn't be clearer," Aitchison added. "These companies are not serious about climate action or transitioning away from oil and gas. The evidence shows they are spending just a tiny fraction of their profits into truly green projects."
News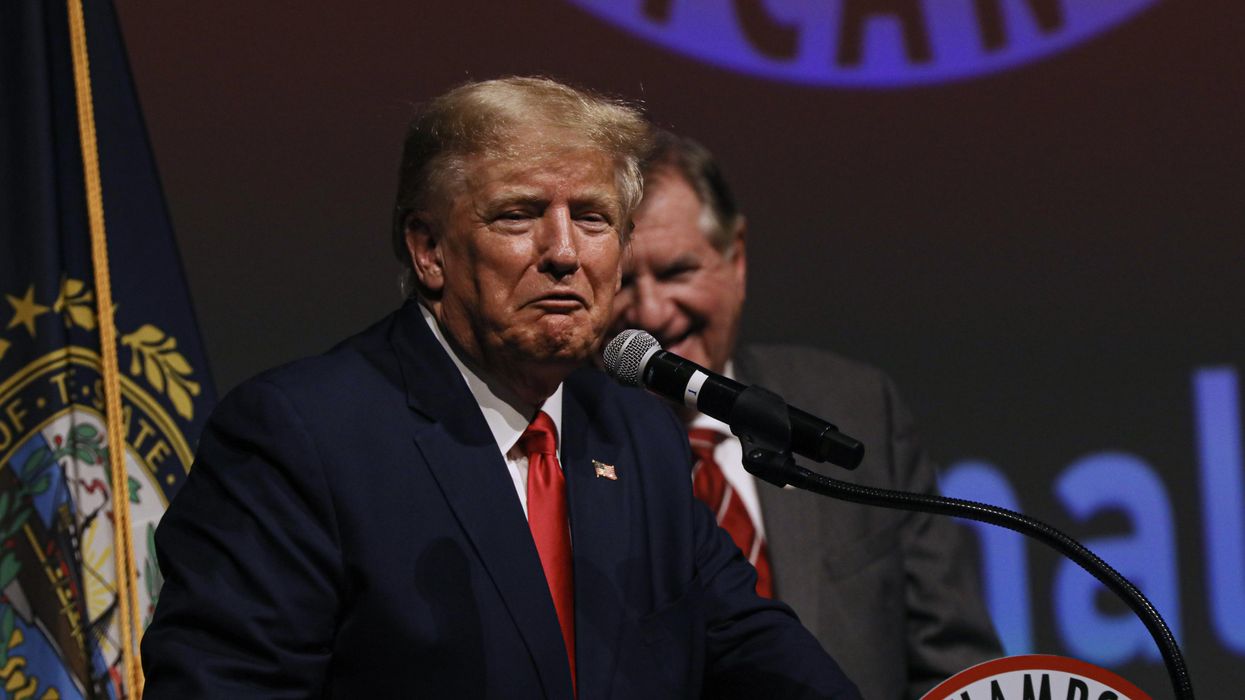 "This was a righteous case. You should bring it," Mark Pomerantz says to Alvin Bragg. "It's important. And if you made the wrong decision, make a better decision."
"We developed evidence convincing us that Donald Trump had committed serious crimes. As we put the facts together, many of us came to believe that we had enough evidence to convict him, and we could present a solid case in court that would lead to a guilty verdict."
That's what Mark Pomerantz—one of two prosecutors involved with the Manhattan district attorney's probe into the former president who resigned in protest last year—wrote in his new book, People vs. Donald Trump: An Inside Account, set to be published Tuesday by Simon & Schuster.
The Hill, which obtained a copy of the 304-page book, reported Monday on what Pomerantz had to say about Alvin Bragg, Manhattan's current district attorney, succeeding Cy Vance Jr.
"The district attorney agreed and authorized the new prosecution," Pomerantz wrote of Vance. "But then the district attorney's office went through one of its very infrequent regime changes. The new regime decided that Donald Trump should not be prosecuted, and the investigation faltered."
According to The Hill:
Bragg in a statement said he didn't read the book, but he criticized it for jeopardizing the office's ongoing investigation. When reached for comment, his office also provided a copy of confidentiality rules in the employee handbook and a series of statements from prosecutor groups raising concerns.

"After closely reviewing all the evidence from Mr. Pomerantz's investigation, I came to the same conclusion as several senior prosecutors involved in the case, and also those I brought on: more work was needed. Put another way, Mr. Pomerantz's plane wasn't ready for takeoff," Bragg said in a statement.

"Our skilled and professional legal team continues to follow the facts of this case wherever they may lead, without fear or favor. Mr. Pomerantz decided to quit a year ago and sign a book deal," he added.
The book is not the first time Pomerantz has made his argument that investigators had enough evidence to charge Trump, who is now seeking the GOP's 2024 presidential nomination. Last March, The New York Timesreported on the ex-prosecutor's resignation letter to Bragg the previous month.
"I believe that Donald Trump is guilty of numerous felony violations of the penal law in connection with the preparation and use of his annual statements of financial condition," Pomerantz wrote. "His financial statements were false, and he has a long history of fabricating information relating to his personal finances and lying about his assets to banks, the national media, counterparties, and many others, including the American people."
Pomerantz—who spent a year poring over Trump's financial statements and accounting documents from 2011-20—also outlined the case against the former president Sunday in a "60 Minutes" interview CBS News' Bill Whitaker:
Mark Pomerantz: And what the investigation determined was that the financial statements that were submitted to banks for those years were overstated in each case by literally billions of dollars.

Bill Whitaker: Billions—

Mark Pomerantz: Billions of dollars.

Bill Whitaker: How was his business empire dependent on, or influenced by these false statements?

Mark Pomerantz: The financial statements that he prepared were given to the banks, and had to be given to the banks, in order to get the loans that he got. So he got hundreds of millions of dollars of bank financing in connection with many of his properties.

Bill Whitaker: it sounds like you're saying that his empire is built on lies.

Mark Pomerantz: His empire was built on lies. I am saying that.

[...]

Bill Whitaker: He paid off the loans. What's the crime? 

Mark Pomerantz: The law is crystal clear that you don't have to prove that a loan wasn't repaid or that a bank lost money. It's still a crime to lie to a bank to get a loan.
Asked what his message to Bragg is now, Pomerantz said: "This was a righteous case. You should bring it. It's important. And if you made the wrong decision, make a better decision."

Similar to his statement to The Hill, Bragg told "60 Minutes" that he believed that further investigation was needed and his office's probe is ongoing.
Trump lashed out at Pomerantz and what he called the CBS "hit job" on his Truth Social platform, saying in part: "Crooked Hillary Clinton's lawyer, radically deranged Mark Pomerantz, led the fake investigation into me and my business at the Manhattan D.A.'s Office and quit because D.A. Bragg, rightfully, wanted to drop the 'weak' and 'fatally flawed' case. Now, Pomerantz got himself a book deal, and is obsessively spreading falsehoods about me. With all of this vicious disinformation being revealed by a 'prosecutor,' how can I ever be treated fairly in New York, or anywhere else? End the Witch Hunts!"
The former president faces a variety of legal issues related to his business, his handling of classified documents, and his attempt to overturn the 2020 election.

The "60 Minutes" interview and The Hill's reporting followed multiple reports about the forthcoming book—including The Daily Beastrevealing Friday that Pomerantz wrote, "To rebut the claim that Trump believed his own 'hype'... we would have to show, and stress, that Donald Trump was not legally insane."
"Was Donald Trump suffering from some sort of mental condition that made it impossible for him to distinguish between fact and fiction?" he added, noting that lawyers advising the district attorney's office "discussed whether Trump had been spewing bullshit for so many years about so many things that he could no longer process the difference between bullshit and reality."
News
SUPPORT OUR WORK.
We are independent, non-profit, advertising-free and 100%
reader supported.