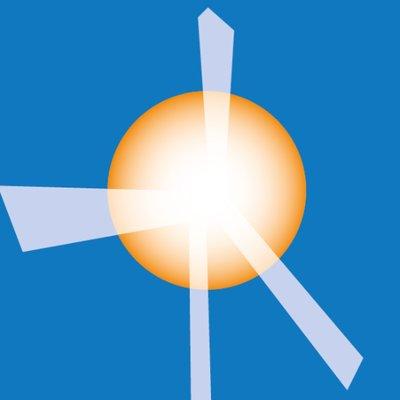 For Immediate Release
December, 22 2016, 01:15pm EDT
Contact:
Paul Gunter, 301-523-0201
Kevin Kamps, 240-462-3216
Beyond Nuclear Calls for Immediate Shutdown of Reactors with Defective Parts
Nuclear Regulatory Commission Must Publish Flawed Reactor List
WASHINGTON
Beyond Nuclear, a leading national anti-nuclear advocacy group, today called on the U.S. Nuclear Regulatory Commission (NRC) to make public the full list of U.S nuclear power plants that are known to be operating with potentially defective parts imported from France. The flawed components could seriously compromise safety at the nuclear sites, the group warns. Affected reactors should be immediately shut down.
The NRC has refused to reveal the names of all affected U.S. nuclear power plants. So far only one nuclear plant -- Connecticut's Millstone -- has been named in a Reuters news article. However, a Greenpeace France report suggests there are at least 19 reactors at 11 sites in the U.S. operating with potentially defective parts that, if not replaced, could lead to a meltdown.
Beyond Nuclear is filing an emergency enforcement 2.206 petition and a Freedom of Information Act Request to demand that the NRC release the full list of reactors with flawed parts; inform the affected reactor communities of the risks; and require the shutdown of reactors with potentially defective reactor components.
The potentially defective parts were manufactured at the Le Creusot-Areva forge in France. The parts include crucial components such as reactor pressure vessels, replacement reactor pressure vessel closure heads (replacement lids), replacement steam generators and replacement pressurizers, according to reports. The defects were first revealed by Areva in May 2016. In addition to uncovering the defective parts, the French safety authorities also suspected falsification of manufacturing reports.
"Every one of those potentially defective parts are safety-significant and could lead to meltdown if they fail," said Kevin Kamps, Radioactive Waste Watchdog at Beyond Nuclear. "Everyone living around these reactors has a right to know that the NRC has chosen to gamble with their lives rather than enforce safety measures that include replacing these potentially defective parts."
The affected nuclear plant sites - some with multiple reactors - revealed by Greenpeace include: Prairie Island in Minnesota; North Anna and Surry in Virginia; Three Mile Island in Pennsylvania; Arkansas One in Arkansas; Turkey Point and St Lucie in Florida; DC Cook in Michigan; Salem in New Jersey; Callaway in Missouri; and Millstone in Connecticut. The Crystal River reactor in Florida was also listed but is now permanently closed.
The 2.206 emergency enforcement petition filed by Beyond Nuclear would seek emergency shutdowns at all implicated reactors until the NRC can provide assurances that all potentially defective parts do not pose a major accident or meltdown risk during operations.
"It is unacceptable that the NRC refuses to divulge the names of U.S. reactors with potentially defective parts from the Le Creusot forge," said Paul Gunter, Director of Reactor Oversight at Beyond Nuclear. "The failure of these parts could have catastrophic and long-lasting consequences with a high price not only in costs but in human health," he added.
"These revelations point up once again that it is time to close the country's dangerous nuclear plants, especially since we do not have a regulator that can be relied upon to enforce even the most fundamental safety standards," Gunter concluded
Defective parts and safety falsifications have long been rampant in the U.S. nuclear power sector. Most recently, revelations came to light about widespread falsification of fire safety checks which had never been carried out.
In 2002, the Davis-Besse reactor in Ohio narrowly escaped a meltdown when boric acid eroded the reactor's pressure vessel closure head, the closest near miss since the 1979 Three Mile Island meltdown. The NRC knew of the problem but allowed the reactor to keep operating.
The Palisades reactor in Michigan, which recently announced a 2018 closure date, has never replaced its badly degraded reactor lid in part because the replacement lid was also found to be defective but also because the NRC never enforced replacement.
A 1982 report commissioned by the NRC, calculated that catastrophic reactor failures could result in 3,900 early deaths from acute radiation poisoning at the Cook nuclear plant if both Cook units were involved. There would be 168,000 early injuries and an estimated 26,000 cancer deaths over time. Property damage could be as high as $192 billion ($477 billion in 2015 dollars adjusted for inflation.)
The potentially defective replacement reactor vessel lids at Cook, combined with the plant's known faulty and age-degraded containment, could initiate the reactor disasters and exacerbate the hazardous radioactivity release studied in the NRC report
Beyond Nuclear is urging all reactor communities to contact their elected officials at all levels of government to pressure the NRC to be forthcoming and to fix the problem.
More information: https://www.beyondnuclear.org/safety/2016/12/14/us-looks-for-potential-issues-linked-to-falsified-french-nuc.html
Beyond Nuclear aims to educate and activate the public about the connections between nuclear power and nuclear weapons and the need to abandon both to safeguard our future. Beyond Nuclear advocates for an energy future that is sustainable, benign and democratic.
(301) 270-2209
LATEST NEWS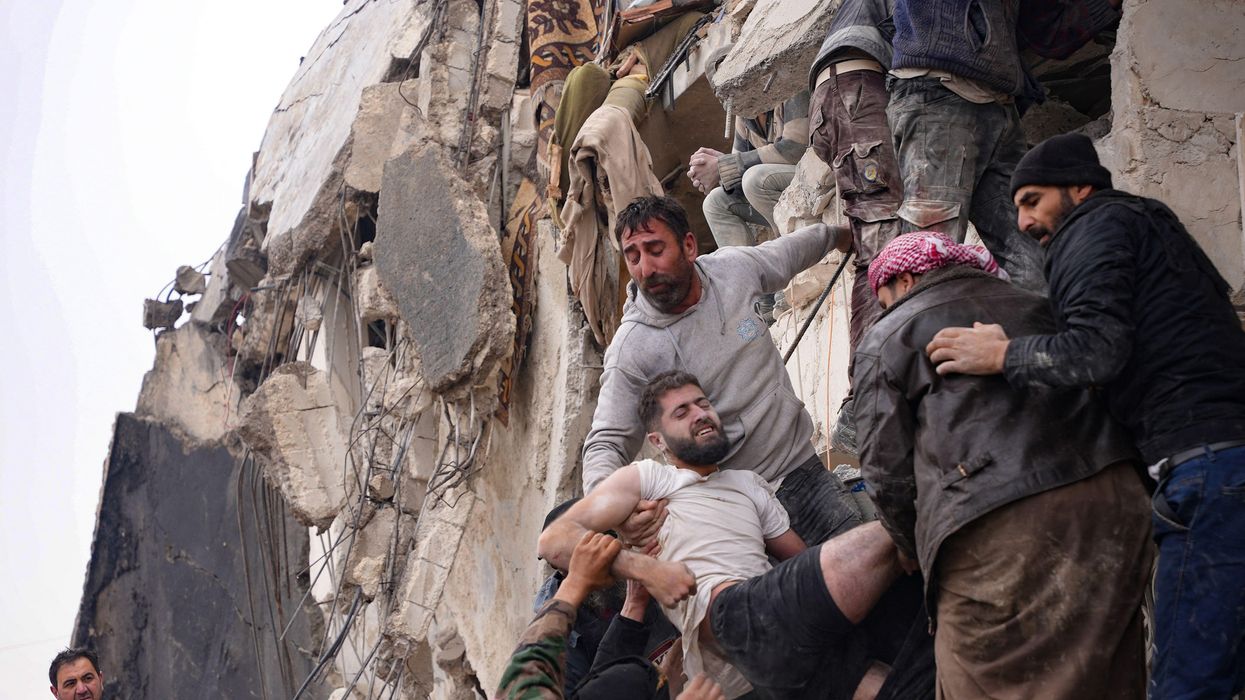 Thousands of buildings flattened with the death toll certain to rise as rescue crews attempt to reach those trapped in the rubble.
Thousands of collapsed buildings, widespread destruction, and deep anguish were reported alongside over 1,600 dead and thousands more injured after a pair of earthquakes—an initial 7.8 tremor on the Richter scale in the early morning and another that measured 7.5—devastated Syria and Turkey on Monday.
Amid dozens of aftershocks—and the quakes being also felt in Cyprus, Israel, Lebanon, Egypt, and the Occupied Palestinian Territories—the full scale of the destruction and the ultimate death toll remains unknown, though early estimates of the dead and wounded were rising by the hour.
According to Turkey's Hurriyet Daily, President Recep Tayyip Erdoğan described the quakes as the most severe in the nation since 1939.
The first quake occurred just after 4:00 am local time in Kahramanmaras province, north of Gaziantep, near the Syrian border, while the second took place in the southeastern Turkey.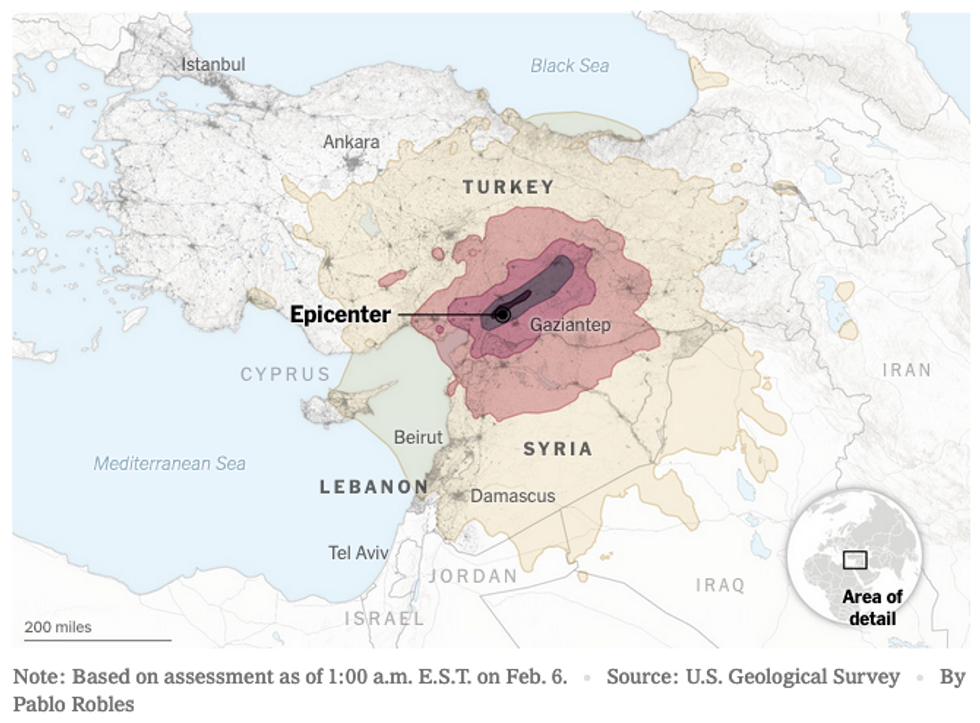 One television crew was reporting on the first quake in the city of Malatya, when the second one hit:
\u201cThis TV crew was broadcasting live when a second magnitude 7.5 earthquake hit Turkey \u2935\ufe0f\u201d

— Al Jazeera English (@Al Jazeera English) 1675678564
According to Al-Jazeera:
Rescuers were digging through the rubble of levelled buildings in the city of Kahramanmaras and neighbouring Gaziantep. Crumbled buildings were also reported in Adiyaman, Malatya and Diyarbakir.

The death toll in government-held areas of Syria climbed to 339, according to Syrian state media, with deaths reported in the cities of Aleppo, Hama, Latakia and Tartous.
Around the globe, human rights champions and political leaders offered sympathy to those impacted by the disaster and vowed emergency assistance to both Turkey and Syria.
\u201cThinking about all who will be impacted by this devastating earthquake.\u201d

— Rashida Tlaib (@Rashida Tlaib) 1675650440
Agnes Callamard, head of Amnesty International, said her organization was "in deep sorrow" following news of the disaster.
"We extend our deepest condolences to all those who have lost loved ones, and call for the Governments and international community to provide speedy search and relief," Callamard said.
Filippo Grandi, High Commissioner for Refugees at the United Nations, said, "We at UNHCR stand in solidarity with the people of Türkiye and Syria affected by today's devastating earthquake and are ready to help provide urgent relief to the survivors through our field teams wherever possible."

News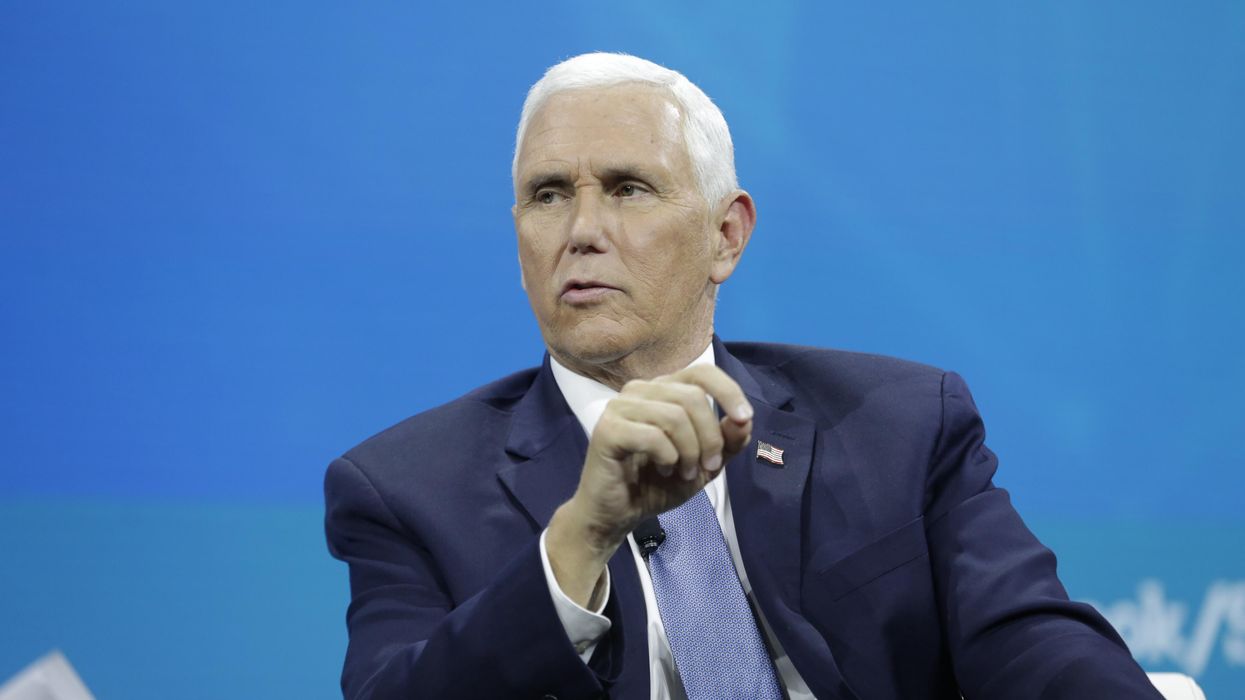 "They want to cut and privatize Social Security and take away our young people's futures," said Democratic Rep. Pramila Jayapal.
Former Vice President Mike Pence, a possible 2024 presidential candidate, has voiced support for a Social Security privatization scheme that the George W. Bush administration unsuccessfully pushed nearly two decades ago.
In a closed-door event Thursday hosted by the National Association of Wholesale-Distributors, a corporate trade group, Pence said he believes that "the day could come when we can replace the New Deal with a better deal, literally give younger Americans the ability to take a portion of their Social Security withholdings and put that into a private savings account that the government would oversee."

"I mean, a very simple fund that could generate 2% would give the average American twice what they're going to get back on their Social Security today. And it could save the government money doing it," Pence said, according to video footage obtained by the Democratic-aligned group American Bridge 21st Century.
Watch:

\u201cMike Pence calls for privatizing Social Security for young people as a way to cut spending on public benefits. "We could replace the New Deal with a better deal," he told a conference of business executives.\u201d

— More Perfect Union (@More Perfect Union) 1675466552
Experts have forcefully rejected the notion that private savings accounts of the kind Pence endorsed—which would allow workers to divert a portion of their payroll tax contributions into private investment accounts—would be more beneficial than Social Security's guaranteed benefits, as the former vice president suggested.
"The popular argument that Social Security privatization would provide higher returns for all current and future workers is misleading, because it ignores transition costs and differences across programs in the allocation of aggregate and household risk," Olivia Mitchell, John Geanakopolos, and Stephen Zeldes—economists sympathetic to the idea of privatization—wrote in a 2000 paper.
Experts have also said private accounts would not, as Pence put it, "save the government money."

In 2005, analysts with the Center on Budget and Policy Priorities (CBPP) estimated that a privatization plan put forth by former Sen. John Sununu (R-N.H.) and former Rep. Paul Ryan (R-Wis.) would "create $85.8 trillion in additional debt (equal to 93.7% of GDP) by 2050" while not boosting Social Security's long-term solvency—something Republicans claim they want to do.

"Creation of a system of private accounts would not change the amount of revenue coming into the federal government, but it would increase government spending, because the federal government would be making regular payments into the private accounts," the CBPP analysts explained. "These payments would represent new government spending. This increase in spending, unaccompanied by an increase in revenues, would widen annual deficits."
Despite the myriad drawbacks of private accounts as a partial or full-scale alternative to Social Security, Republicans have continued to promote them.
Last year, the Republican Study Committee—a panel that Pence chaired during the Bush administration—released a budget proposal that urged lawmakers to "consider legislative options that allow employers and employees to reduce their payroll tax liability and use those savings to invest in private retirement options."
Pence's remarks Thursday came as the White House and House Republicans are locked in a high-stakes standoff over the debt ceiling, which the GOP does not want to raise without also inflicting steep cuts to federal spending.
As part of their sweeping austerity push, House Republicans have suggested raising the retirement age, which would cut Social Security benefits across the board.

"Republicans keeping saying the quiet part out loud: They want to cut and privatize Social Security and take away our young people's futures," Rep. Pramila Jayapal (D-Wash.), chair of the Congressional Progressive Caucus, tweeted late Saturday. "Democrats will never let this happen."
News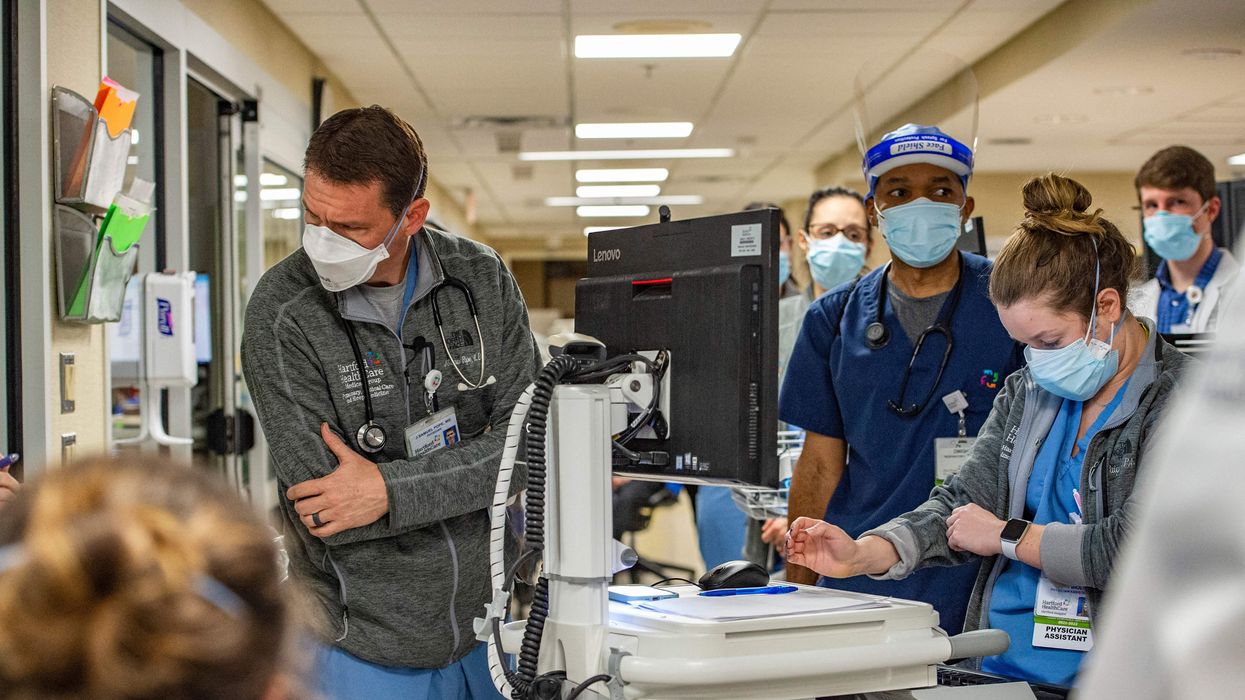 "Doctors' sense of our complicity in putting profits over people has grown more difficult to ignore."
A U.S. physician took to the op-ed pages of The New York Times on Sunday to offer a scathing condemnation of the country's for-profit healthcare system and his profession's historical complicity in campaigns against universal coverage.
"Doctors have long diagnosed many of our sickest patients with 'demoralization syndrome,' a condition commonly associated with terminal illness that's characterized by a sense of helplessness and loss of purpose," wrote Eric Reinhart, a physician at Northwestern University. "American physicians are now increasingly suffering from a similar condition, except our demoralization is not a reaction to a medical condition, but rather to the diseased systems for which we work."
"The United States is the only large high-income nation that doesn't provide universal healthcare to its citizens," Reinhart continued. "Instead, it maintains a lucrative system of for-profit medicine. For decades, at least tens of thousands of preventable deaths have occurred each year because healthcare here is so expensive."
The coronavirus pandemic accelerated that trend and spotlighted the fatal dysfunction of the nation's healthcare system, which is dominated by a handful of massive corporations whose primary goal is profit, not the delivery of care.
According to one peer-reviewed study published last year in the Proceedings of the National Academy of Sciences, a universal single-payer healthcare system could have prevented more than 338,000 Covid-19 deaths in the U.S. from the beginning of the crisis through mid-March 2022.
"In the wake of this generational catastrophe, many healthcare workers have been left shaken," Reinhart wrote Sunday. "One report estimated that in 2021 alone, about 117,000 physicians left the workforce, while fewer than 40,000 joined it. This has worsened a chronic physician shortage, leaving many hospitals and clinics struggling. And the situation is set to get worse. One in five doctors says he or she plans to leave practice in the coming years."
"To try to explain this phenomenon, many people have leaned on a term from pop psychology for the consequences of overwork: burnout. Nearly two-thirds of physicians report they are experiencing its symptoms," he added.
But for Reinhart, the explanation lies more in "our dwindling faith in the systems for which we work" than in the "grueling conditions we practice under."
He explained:
What has been identified as occupational burnout is a symptom of a deeper collapse. We are witnessing the slow death of American medical ideology.

It's revealing to look at the crisis among healthcare workers as at least in part a crisis of ideology—that is, a belief system made up of interlinking political, moral, and cultural narratives upon which we depend to make sense of our social world. Faith in the traditional stories American medicine has told about itself, stories that have long sustained what should have been an unsustainable system, is now dissolving.

During the pandemic, physicians have witnessed our hospitals nearly fall apart as a result of underinvestment in public health systems and uneven distribution of medical infrastructure. Long-ignored inequalities in the standard of care available to rich and poor Americans became front-page news as bodies were stacked in empty hospital rooms and makeshift morgues. Many healthcare workers have been traumatized by the futility of their attempts to stem recurrent waves of death, with nearly one-fifth of physicians reporting they knew a colleague who had considered, attempted, or died by suicide during the first year of the pandemic alone.

Although deaths from Covid have slowed, the disillusionment among health workers has only increased. Recent exposés have further laid bare the structural perversity of our institutions. For instance, according to an investigation in The New York Times, ostensibly nonprofit charity hospitals have illegally saddled poor patients with debt for receiving care to which they were entitled without cost and have exploited tax incentives meant to promote care for poor communities to turn large profits. Hospitals are deliberately understaffing themselves and undercutting patient care while sitting on billions of dollars in cash reserves.
Acknowledging that "little of this is new," Reinhart wrote that "doctors' sense of our complicity in putting profits over people has grown more difficult to ignore."
"From at least the 1930s through today, doctors have organized efforts to ward off the specter of 'socialized medicine,'" he wrote. "We have repeatedly defended health care as a business venture against the threat that it might become a public institution oriented around rights rather than revenue."
Confronting and beginning to solve the myriad crises of the U.S. healthcare system will "require uncomfortable reflection and bold action," Reinhart argued, and "any illusion that medicine and politics are, or should be, separate spheres has been crushed under the weight of over 1.1 million Americans killed by a pandemic that was in many ways a preventable disaster."
"Doctors can no longer be passive witnesses to these harms," he concluded. "We have a responsibility to use our collective power to insist on changes: for universal healthcare and paid sick leave but also investments in community health worker programs and essential housing and social welfare systems... Regardless of whether we act through unions or other means, the fact remains that until doctors join together to call for a fundamental reorganization of our medical system, our work won't do what we promised it would do, nor will it prioritize the people we claim to prioritize."
Reinhart's op-ed came as the prospects for legislative action to transform the U.S. healthcare system appear as distant as ever, despite broad public support for a government guarantee of universal coverage.

With the for-profit status quo deeply entrenched—preserved by armies of industry lobbyists and members of Congress who do their bidding—the consequences are becoming increasingly dire, with tens of millions uninsured or underinsured and one health crisis away from financial ruin.
In a study released last month, the Commonwealth Fund found that "the U.S. has the lowest life expectancy at birth, the highest death rates for avoidable or treatable conditions, the highest maternal and infant mortality, and among the highest suicide rates" among rich countries, even as it spends far more on healthcare than comparable nations both on a per-person basis and as a share of gross domestic product.
"Not only is the U.S. the only country we studied that does not have universal health coverage," the study added, "but its health system can seem designed to discourage people from using services."
News
SUPPORT OUR WORK.
We are independent, non-profit, advertising-free and 100%
reader supported.