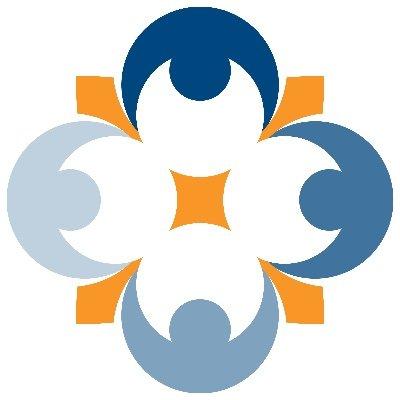 For Immediate Release
Contact:
CAIR National Communications Director Ibrahim Hooper,Phone: 202-744-7726,E-Mail:,ihooper@cair.com
CAIR Calls on President-Elect Trump to Repudiate Attacks on Muslim Women by His Supporters
WASHINGTON
The Council on American-Islamic-Relations (CAIR), the nation's largest Muslim civil rights and advocacy organization, today called on President-elect Donald Trump to repudiate alleged attacks on Muslim students at universities in Louisiana and California reportedly by some of his supporters.
A Muslim student at the University of Louisiana at Lafayette was attacked two men, one of whom was wearing a hat emblazoned with "Trump."
In California, a student who was wearing an Islamic head scarf (hijab) was confronted by two men who made comments about President-elect Trump and Muslims.
SEE: Police Investigate Attacks on Muslim Students at Universities (NY Times)
A Rash of Racist AttacksHave Broken Out in the US After Donald Trump's Victory
Other reports of anti-Muslim incidents involving apparent Trump supporters surfaced nationwide, including "Trump" graffiti on a Muslim prayer room at a New York University, and a reported attack on a Muslim woman in New Mexico by a Trump supporter.
SEE:Just Two Days After Trump's Election, Reports of Anti-Islam Attacks Spike
"If President-elect Trump truly wishes to be the leader of all Americans, he must begin unifying the nation by repudiating the type of bigotry generated by his campaign for the White House," said CAIR National Communications Director Ibrahim Hooper. "Unless Mr. Trump speaks out forcefully against hate attacks by his supporters, they will take his silence as tacit endorsement of their actions."
CAIR-NJ:South Brunswick Board of Education Member Targeted by Anti-Islamic Graffiti
Hooper noted that former President George W. Bush and President Obama both repudiated anti-Muslim bigotry.
Yesterday, CAIR issued a statement calling on President-elect Donald Trump to respect the rights of all Americans.

WATCH: CAIR News Conference with U.S. Muslim, Interfaith Leaders Reacting to Election of Donald Trump as President

The Washington-based Muslim civil rights group is asking Muslim community members who believe their rights have been violated to contact local police and CAIR's Civil Rights Department at 202-742-6420 or by filing a report at: https://www.cair.com/civil-rights/report-an-incident/view/form.html
The Council on American-Islamic Relations (CAIR) is a grassroots civil rights and advocacy group. CAIR is America's largest Muslim civil liberties and advocacy organization. Its mission is to enhance understanding of Islam, protect civil rights, promote justice, and empower American Muslims.
(202) 488-8787
LATEST NEWS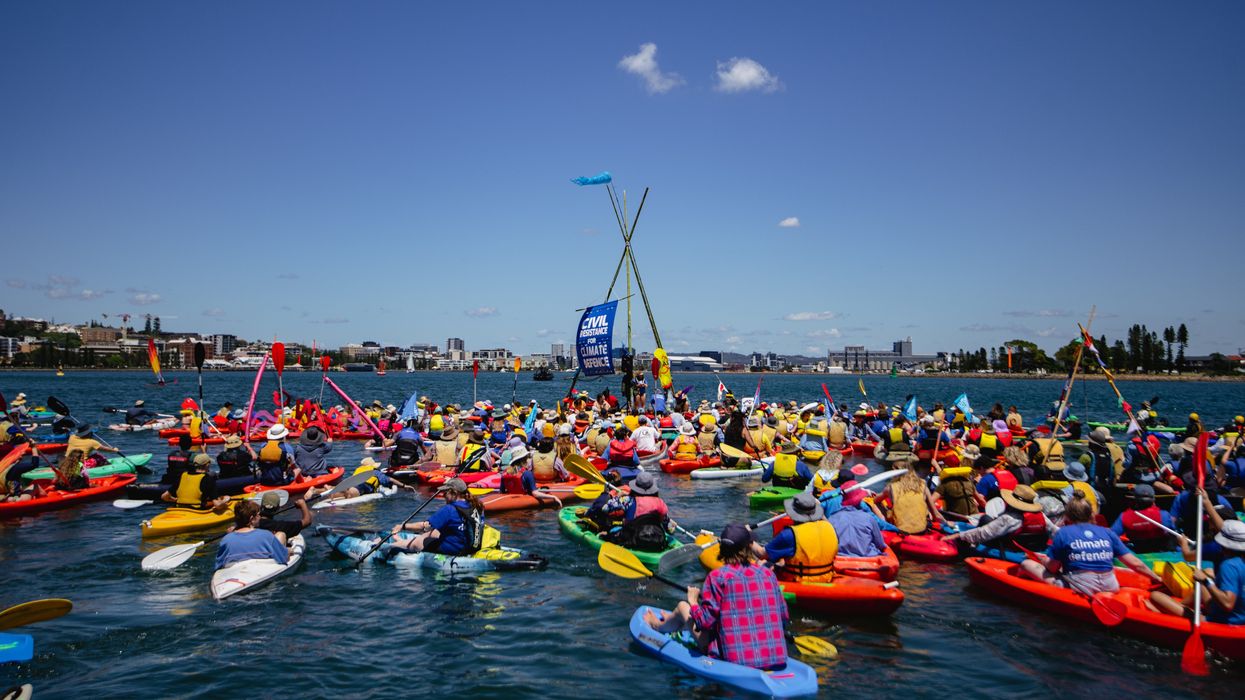 "World leaders attending COP28 this week should take note that the mass protest in New South Wales is not an isolated incident but part of a global pushback for change now," said one campaigner.

More than 100 climate defenders were charged Monday in New South Wales, Australia after using kayaks or swimming to blockade the coal port at Newcastle—the world's largest—to demand an end to fossil fuels as petrostate United Arab Emirates prepares to host the United Nations Climate Change Conference later this week.
New South Wales police said 109 people were arrested after paddling kayaks or swimming into the shipping lane servicing coal cargo at the Port of Newcastle during a 30-hour protest on Saturday and Sunday. The arrested activists were all charged with operating a vessel so as to interfere with others' use of waters.
The climate action group Rising Tide Australia, which led the action, said it would keep holding protests until federal and state governments take meaningful climate action.
"That's the choice we are giving government, either do your job and take on the industry that's causing the crisis, or people will continue to put themselves in situations like this," Rising Tide spokesperson Zack Schofield toldABC Newcastle.
Among those arrested was 97-year-old church minister Alan Stuart, who toldSBS News that he engaged in civil disobedience "for my grandchildren and for future generations because I don't want to leave them with a world full of increasingly severe, frequent national disasters because of climate change."
Anjali Beames, an activist with the School Strike for Climate movement started in Sweden by Greta Thunberg, was also arrested.
"My future is getting sold by the fossil fuel industry for profit, and I'm not going to sit idly by while that happens, it's the Australian government's failure to act," Beames told SBS News.
"We know that the climate crisis is here and now, and if there's any hope of mitigating the consequences and saving people's lives, we have to stop new fossil fuel projects, and that includes new coal," she added.
The New South Wales Council for Civil Liberties (NSWCCL) said several of the group's legal observers were arrested and charged along with the protesters. The group said its personnel "were easily identifiable by wearing pink high-visibility jackets with 'Legal Observers' written across the vest in large black letters."
NSWCCL president Lydia Shelly said that "the charges against the legal observers should be immediately withdrawn."
"It is not in the public interest for these charges to proceed," Shelly added. "If the charges are not withdrawn, it risks sending a dangerous message to the public that NSW police do not want their interactions or conduct with peaceful protestors monitored by independent organizations."
Referring to the U.N. Climate Change Conference slated to start Thursday in Dubai, Amnesty International Pacific researcher Kate Schuetze said in a statement Monday that "while it is deeply discouraging to see this kind of outcome after peaceful protests on the climate crisis days before COP28, it is also hugely inspiring to see the creativity, ingenuity, and solidarity of the protesters who took to kayaks to oppose climate inaction."
"World leaders attending COP28 this week should take note that the mass protest in New South Wales is not an isolated incident but part of a global pushback for change now," Schuetze continued. "People will not stay silent when climate upheaval threatens their futures."
New South Wales Premier Chris Minns of the center-left Labor Party dismissed the protesters' climate concerns, noting on Monday that "not only is the extraction and sale and export of minerals in NSW legal, it's our single biggest export."
"If we don't take some of the royalties from coal export, we will not meet our renewable energy targets in NSW," Minns added. "We won't even come close."
Alexa Stuart, an organizer of the protest and Alan Stuart's granddaughter, told SBS News that the Australian government's climate inaction forced climate campaigners' hands.
"We wish we did not have to do this but the Albanese government needs to understand we are serious," she said, referring to Labor Australian Prime Minister Anthony Albanese, a supporter of Australia's nearly U.S. $40 billion coal industry.
"If Australia today said we are not going to export any more coal, [it] wouldn't lead to a reduction in global emissions," Albanese said last year, rejecting Australian Greens' calls for a fossil fuel export moratorium. "What you would see is a replacement with coal from other countries that's likely to produce higher emissions… because of the quality of the product."
Still, Australian Climate Change Minister Chris Bowen claims the government's COP28 delegation will bring to Dubai evidence proving the country is on track to meet its target of a 43% reduction in carbon emissions by 2030.
Kelly O'Shanassy, chief executive of the Australian Conservation Foundation, toldThe Guardian on Saturday that "the Albanese government is taking genuine steps to reduce carbon emissions at home, while enabling the increased and indefinite export of coal and gas to other countries."
"It doesn't matter where the coal and gas is burnt," O'Shanassy added. "Australian fossil fuels are supercharging climate damage, fueling heatwaves, bushfires, and coral bleaching."
News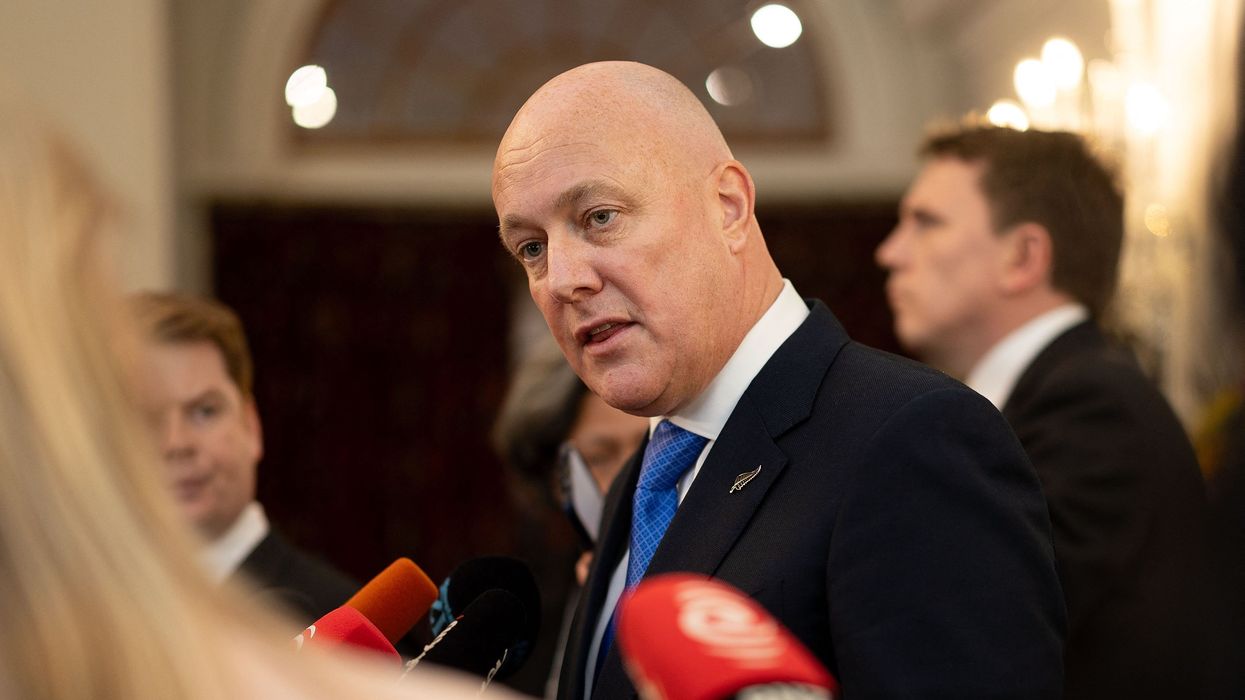 "This is major loss for public health and a huge win for the tobacco industry—whose profits will be boosted at the expense of Kiwi lives," said one public health expert.
The new right-wing government of New Zealand, sworn in on Sunday, surveyed the policies left in place by the Labour Party and announced the reversal of one historic measure that was passed with the goal of preventing thousands of smoking-related deaths every year.
Prime Minister Christopher Luxon, head of the National Party and a former airline executive, announced that the government would scrap the generational smoking ban passed under progressive former Prime Minister Jacinda Ardern in 2021—a law that was praised by public health experts and inspired similar legislation in the United Kingdom.
The law has barred anyone born after 2009 from ever buying cigarettes, with the goal of stopping young people from becoming smokers. It also drastically reduced the legal amount of nicotine in tobacco products and cut the number of stores that are allowed to sell cigarettes from 6,000 nationwide to just 600.
Data modeling showed that the Smokefree Act would save $1.3 billion in health costs over two decades and would reduce mortality rates by 22% for women in New Zealand and by 9% for men.
Currently, about 5,000 people in New Zealand die each year from smoking-related causes.
The possibility of reducing those deaths didn't sway Luxon and his new administration to keep the law in place, with the new prime minister explaining that "coming back to those extra sources of revenue and other savings areas that will help us to fund the tax reduction" that the National Party aims to pass.
Boyd Swinburn, professor of population nutrition and global health at the University of Auckland, said the government is "effectively wanting smokers to continue smoking and more children to start so they can collect more excise tax."

Ben Uffindell, editor of the publication The Civilian, noted that Luxon's goal of increasing revenues and funding tax cuts "doesn't take into account increased cost to the health system."
Public health experts pointed out that the rollback of the law could particularly cost thousands of lives in the Indigenous Maori community.
Health CoalitionAotearoa (HCA), which uses the Maori-language name for New Zealand, said the government's move was "astounding," especially considering that new Minister of Health Dr. Shane Reti had previously stated support for anti-smoking measures.
"This is major loss for public health," said Swinburn, co-chair of the HCA, "and a huge win for the tobacco industry—whose profits will be boosted at the expense of Kiwi lives."
News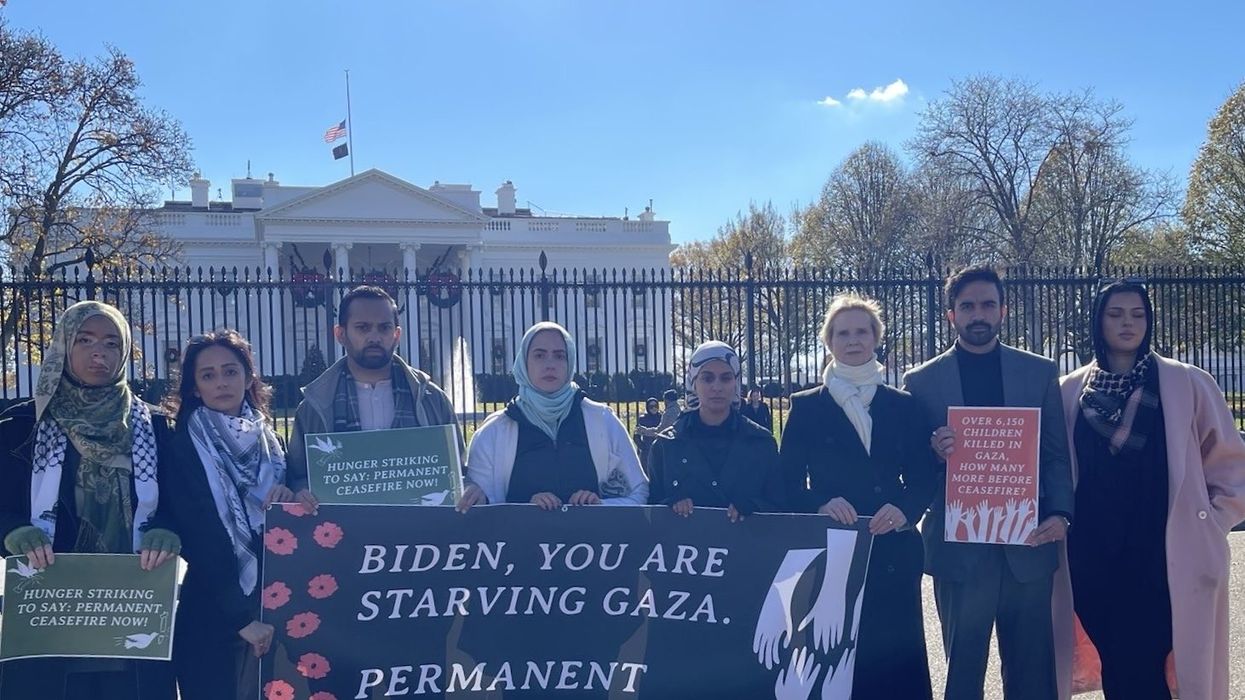 "As the mother of Jewish children whose grandparents are Holocaust survivors, I have been asked by my son to use my platform," said actor and activist Cynthia Nixon.
As Israel and Hamas on Monday agreed to extend their temporary pause of fighting in the Gaza Strip, advocacy group leaders, U.S. state lawmakers, and actor and activist Cynthia Nixon were among those who launched a hunger strike demanding a permanent cease-fire in Washington, D.C. outside the White House.
"As the mother of Jewish children whose grandparents are Holocaust survivors, I have been asked by my son to use my platform to project as loudly as possible that 'never again' means never again for everyone," said Nixon, one of more than 260 artists who signed a letter asking U.S. President Joe Biden and Congress to call for a cease-fire in Gaza.
"As an American, I am here to demand that our president stop funding the mass killing and starvation of thousands of innocent Palestinians, the majority of whom are children and women," she continued. "President Biden must use this moment to negotiate a permanent cease-fire that will bring all the hostages and political prisoners home and start to lay the foundation for a lasting peace."
"Palestinians in Gaza deserve to be grieved and it's astonishing that we even have to say this, but Palestinians in Gaza deserve to live."
Other supporters of the five-day hunger strike include Palestinian organizer and activist Linda Sarsour, Delaware state Rep. Madinah Wilson-Anton (D-26), Oklahoma state Rep. Mauree Turner (D-88), Virginia state Rep. Sam Rasoul (D-11), Adalah Justice Project (AJP), the American-Arab Anti-Discrimination Committee, Democratic Socialists of America, Dream Defenders, IfNotNow, the Institute for Middle East Understanding, Jewish Voice for Peace, and the U.S. Campaign for Palestinian Rights (USCPR).
"By every measure, this moment is the greatest loss of life and devastation in the history of the Palestinian people," said Iman Abid-Thompson, director of advocacy and organizing at USCPR. "We have been calling on Congress and President Biden to demand a total cease-fire since the beginning of October. While we welcome the 48 statements of support from members of Congress who have called for a total cease-fire, it is not enough. Time is of the essence."
"We know that Congress and President Biden could have called for a cease-fire weeks ago, but they haven't," she added. "We have all watched the destruction of Gaza and seen entire families, every generation, buried in mass graves. We cannot escape the images of children laying lifeless and in pieces. We are haunted by the dead and the living, and we will never forget what we have witnessed."

Since the October 7 Hamas-led attack that killed around 1,200 Israelis, Israel's retaliatory war on Gaza has killed over 14,850 Palestinians, including at least 6,150 children, and devastated civilian infrastructure in the besieged enclave. Both sides agreed to a four-day cease-fire that began Friday and have since exchanged hostages taken by Hamas last month and Palestinians imprisoned by Israel.

On Monday, Majed Al-Ansari, a spokesperson for the Qatari Ministry of Foreign Affairs, confirmed the two-day extension of the truce on social media. The Associated Pressreported that "Israel will resume its operations with 'full force' as soon as the current deal expires if Hamas does not agree to further hostage releases, government spokesperson Eylon Levy told reporters."'
Hunger strike supporter Rana Abdelhamid, an ex-New York congressional candidate, stressed that "a temporary cease-fire is not enough. Israel has made it abundantly clear that it has no intention of stopping its bombing of Gaza as long as it enjoys the full backing of the U.S. government. We will not allow the Biden administration to continue to fund the killing and starvation of Palestinians with impunity. We need a permanent cease-fire to save lives, and we need it now."

In the wake of Hamas' attack last month, Biden affirmed his "unwavering" support for Israel—currently controlled by the most far-right government in its history—and asked Congress for $14.3 billion for the war effort, on top of the $3.8 billion in annual military assistance that the country gets from the United States.
The Interceptreported Saturday that Biden has also asked Congress to lift most restrictions on Israel's access to a U.S. stockpile of weapons there, which "would essentially create a free-flowing pipeline to provide any defense articles to Israel," according to Josh Paul, a former U.S. State Department official who resigned over arms transfers to the country.
"Our government should not be supporting the mass murder of tens of thousands of Palestinians in Gaza," AJP director of strategy and communications Sumaya Awad declared Monday. "No one is spared by Israel's bombs, not journalists, not doctors, not children and NICU babies."
"As a Palestinian, as an American, and as a mother, I am on hunger strike to demand that President Biden call for a permanent cease-fire," she said. "Without a lasting cease-fire, Israel will continue the unfolding genocide in Gaza. Palestinians in Gaza deserve to be grieved and it's astonishing that we even have to say this, but Palestinians in Gaza deserve to live."

News