For Immediate Release
August, 15 2016, 08:45am EDT
Contact:
Reprieve's London office can be contacted on: communications [at] reprieve.org.uk / +44 (0) 207 553 8140.,Reprieve US,, based in New York City, can be contacted on Katherine [dot] oshea [at] reprieve.org
British Journalist, 81, Facing Death Penalty, Enters 4th Month of Bangladeshi Detention
An elderly British journalist who could face the death penalty in Bangladesh will tomorrow have been jailed without charge for 4 months, amid worsening fears for his wellbeing.

Shafik Rehman, 81, is a well known journalist and editor in Bangladesh who has also worked as a speechwriter for the country's main opposition party. On April 16th this year, he was arrested without a warrant in his home, by plainclothes officers who reportedly posed as a TV camera crew. Mr Rehman has been held ever since then without charge, but it is feared that if charged he may face trial for crimes which could carry the death penalty. A Supreme Court hearing later this month will consider Mr Rehman's case.

Mr Rehman, who has been repeatedly denied bail, is in poor health. He spent the first weeks of detention in solitary confinement, without a bed. His health deteriorated and he was rushed to hospital. Human rights organization Reprieve, which is assisting him, has written to UK Foreign Secretary Boris Johnson, asking him to urgently support Mr Rehman's application for bail.

Mr Rehman's detention comes as Bangladesh faces criticism for a wider attack on journalists and opposition activists. Last week, 26 press freedom groups wrote to Bangladesh's justice minister, Anisul Huq, calling for Mr Rehman's release, and highlighting their "serious concerns" about his treatment and that of other journalists. A former US ambassador to Bangladesh and Pakistan, William B. Milam, has said that Bangladesh's government "has silenced critics by resorting to enforced disappearances, torture and extrajudicial killings", and that journalists who, like Mr Rehman, "dare cover any of this are being charged with sedition and treason."

Speaking to the BBC last week in response to the press freedom groups, an official from the Bangladeshi High Commission in London defended Mr Rehman's lengthy detention, and denied that press freedoms were under threat in Bangladesh.

Commenting, Maya Foa, director of the death penalty team at Reprieve, said: "Bangladesh's government has inflicted a whole series of injustices on Shafik Rehman - from his arrest by a fake TV crew, to his detention without charge in poor conditions, and repeated refusal of bail. This is an outrageous way to treat an elderly journalist whose only 'crime' appears to have been writing critically about the government. Shafik's family in the UK are desperately worried that he may face a death sentence - the British government must urge Bangladesh to end this charade, and release Shafik."
Reprieve is a UK-based human rights organization that uses the law to enforce the human rights of prisoners, from death row to Guantanamo Bay.
LATEST NEWS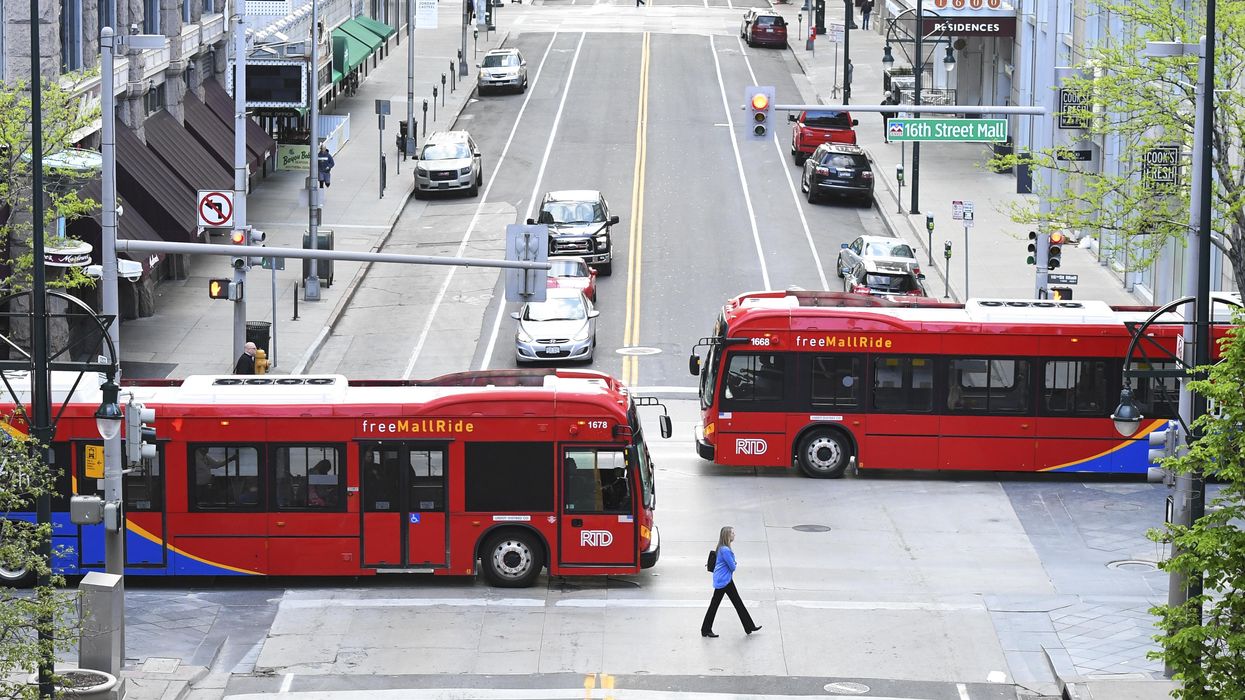 "We can either electrify the status quo to reach zero emissions, or the energy transition can be used as an opportunity to rethink our cities and the transportation sector," says lead author of new report.
Since the passage of the Inflation Reduction Act last year, the Biden administration has been making a broad push for a future centered around electric vehicles—but a first-of-its-kind study released Tuesday warned that the EV transition —but a first-of-its-kind study released Tuesday warned that the transition must go hand-in-hand with major investments in mass transit and other steps to reduce U.S. dependence on cars altogether.
Researchers at the Climate and Community Project and University of California, Davis noted in the study, titled Achieving Zero Emissions with More Mobility and Less Mining, that the transition to electric vehicles (EVs) that the Biden administration is envisioning would require the country to mine three times the amount of lithium domestically than it currently does—all from the single U.S. mine in operation.
Global demand for lithium, which powers electric batteries, is expected to rise over 40 times by 2040, if the International Energy Agency's (IEA) "sustainable development scenario" is met, with the world reaching roughly two billion EVs on the road by 2050 in order to reach net-zero greenhouse gas emissions.
"The report brings into light possibilities for a future without fossil fuels that minimizes mineral extraction and new harms to communities in lithium-rich areas."
"Replacing all of the [internal combustion engine] vehicles on the road with EVs on a 1:1 basis is infeasible, particularly on the urgent timeline needed for climate mitigation," reads the report. "This would require significant increases in extraction of minerals like lithium and cobalt for EV battery packs and would also require an enormous amount of electricity."
The extraction of lithium can have "oftentimes devastating consequences," reads the report, including consumption of massive amounts of water—often in areas already facing climate crisis-fueled drought like Nevada, where 50 new lithium mine projects are being developed—water contamination; violations of Free, Prior, and Informed Consent standards for Indigenous people; and the destruction of landscapes that serve as carbon sinks.

While "preserving the status quo" and maintaining the number of cars on the road may be "politically easier," lead study author Thea Riofrancos toldThe Guardian, "it's not the fastest way to get people out of cars or the fairest way to decarbonize."

"We can either electrify the status quo to reach zero emissions, or the energy transition can be used as an opportunity to rethink our cities and the transportation sector so that it's more environmentally and socially just, both in the U.S. and globally," she added.
\u201cCheck out our latest report covered by the Guardian! \n\nOur groundbreaking research shows that we can massively reduce the need for lithium by:\n \n\ud83d\ude8e investing in buses, subways, and walkable cities\n\ud83d\ude97 limiting car size (no EV hummers, please!)\n\u267b\ufe0f recycling\u201d

— Climate and Community Project (@Climate and Community Project) 1674575193
The researchers created models to determine the amount of lithium the U.S. would need to extract in order to achieve zero emissions for personal vehicles, comparing scenarios with a number of variables including car ownership rates, the size of EVs and the batteries they use, city density, public transit use, and battery recycling rates.

\u201cHow much lithium is needed to electrify the car-dependent status quo vs transforming the transportation system to increase mass transit, walking & cycling? Our new @cpluscp report finds dramatic differences. We can achieve more mobility with less mining 1/ https://t.co/hzgDJ6gm1o\u201d

— Thea Riofrancos (@Thea Riofrancos) 1674572126
In the best-case scenario, the U.S. would have to extract 40,000 tons of lithium to power EVs in 2050—with demand 92% lower than under the car ownership status quo. In this scenario, battery recycling would be widespread, EVs would use small batteries, and the vehicle ownership rate would be sharply reduced.
"But results show that even if Americans can't wean themselves off cars with big lithium batteries, increasing the density of metropolitan areas and investing in mass transit would cut cumulative demand for lithium between 18% and 66%," reported The Guardian. "Limiting the size of EV batteries alone can cut lithium demand by up to 42% by 2050."

Keith Stewart, a climate and energy campaigner with Greenpeace Canada, said the study contained "fascinating and important research on how policies like investing in mass transit, walkable cities, and battery recycling, while reducing size of EVs, can cut the amount of lithium for fossil-free transportation."
"The report brings into light possibilities for a future without fossil fuels that minimizes mineral extraction and new harms to communities in lithium-rich areas," Pía Marchegiani, policy director at the Environment and Natural Resources Foundation in Argentina, told The Guardian.
The report was released a month after U.S. Rep. Cori Bush (D-Mo.) unveiled legislation to invest in bus and light rail transportation to cut down on emissions from transportation.
"The findings of this report," Payal Sampat, mining program director at Earthworks, told The Guardian, "must jumpstart policies to invest in robust, accessible public transit systems that advance equity, reduce pollution, and get people where they need to go."
News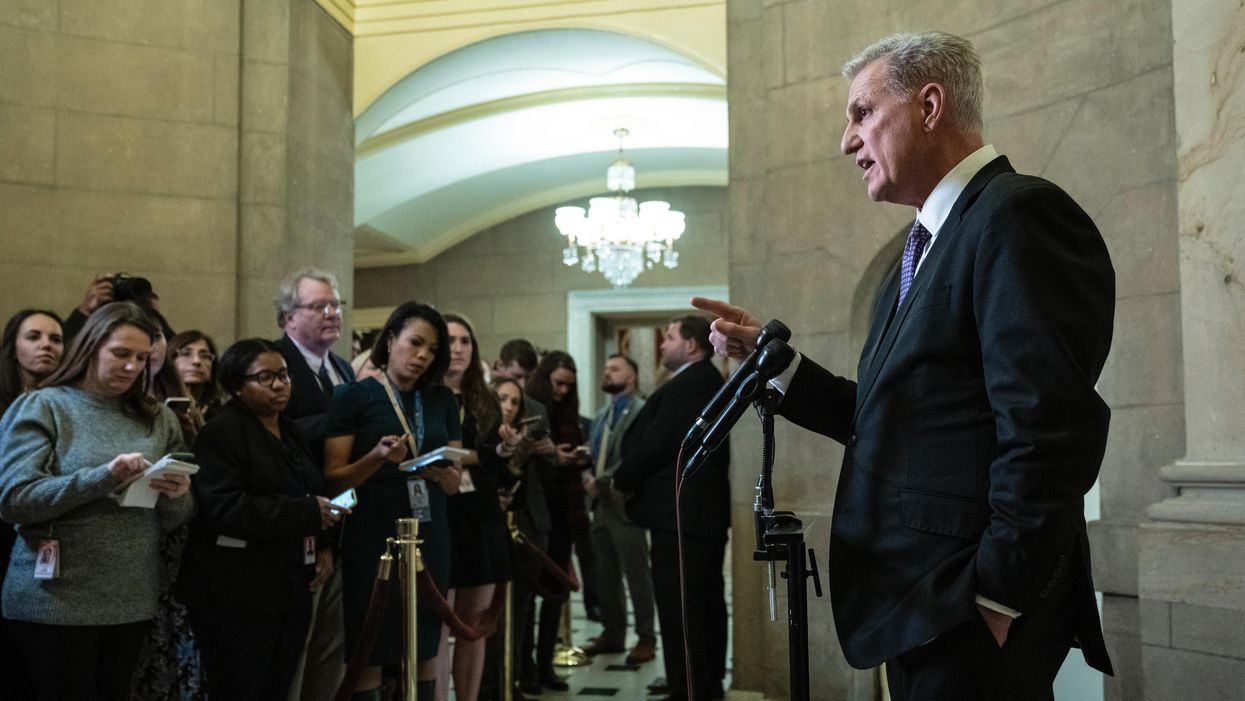 "Once again, McCarthy is putting his personal power ahead of what's best for the American people."
As the spurious saga of U.S. congressman George Santos twisted anew Tuesday with an apparent admission from the New York Republican regarding the origins of hundreds of thousands of dollars in campaign cash, critics took aim at GOP House Speaker Kevin McCarthy for refusing to take any action against the serial liar.
According to the Daily Beast, on Tuesday, "Santos' political operation filed a flurry of amended campaign finance reports, telling the feds, among other things, that a $500,000 loan he gave to his campaign didn't, in fact, come from his personal funds as he'd previously claimed."
After reviewing the documents, Jordan Libowitz, a spokesman for the nonprofit watchdog Citizens for Responsibility and Ethics in Washington, toldThe New York Times that "I have never been this confused looking at an FEC filing," a reference to the Federal Election Commission.
"Santos has proven he is wholly unfit for office, and his violations of our laws and public trust cannot go unanswered. Congress should investigate his unethical and likely illegal actions and expel Santos from the House."
From the mystery of how his net worth skyrocketed from near zero to $11 million in less than two years; to demonstrable lies about his education, employment history, residence, and purported Jewish heritage; to allegations of fraud perpetrated in Brazil and against a U.S. combat veteran and his dying dog, few figures in U.S. history have had so much of their personal and political life called into question as Santos.

"Does it surprise me if you told me that a person who had to file this many amendments has now also had to amend his own life story?" asked Libowitz. "Not really."
\u201c. @RepSantosNY03 admitted in amended campaign finance forms that the $500,000 loan to his campaign was not a personal loan. His admission confirms our complaint that his finances did not add up.\n\nHe used an illegal loan and must be held accountable.\nhttps://t.co/53wJWaMBIs\u201d

— End Citizens United (@End Citizens United) 1674666419
Sean Eldridge, founder and president of the political advocacy group Stand Up America, said in a statement that "George Santos has lied about nearly every aspect of his life, and as more evidence comes to light, it's become increasingly clear that he violated campaign finance laws."

"Yet, Speaker McCarthy has refused to hold him accountable for his lies and misdeeds," he continued. "Even as McCarthy has blocked trusted public servants from returning to their roles on the [House] Intelligence Committee, McCarthy has empowered Santos by seating him on two committees and gutting the Office of Congressional Ethics that should be tasked with investigating Santos."
Eldridge was referring to McCarthy's removal of Reps. Adam Schiff and Eric Swalwell, both California Democrats, from the intelligence committee. Santos, meanwhile, will serve on the small business and science, space, and technology committees.
\u201cIt says a lot about Kevin McCarthy when he thinks Adam Schiff & Eric Swalwell don\u2019t deserve committee assignments when he gives liar George Santos and conspiracy theorist Marjorie Taylor Greene & Lauren Boebert committee assignments. Truly outrageous on every level.\u201d

— Victor Shi (@Victor Shi) 1674664117
When pressed on what it would take for GOP leadership to take action against Santos, McCarthy told reporters Tuesday that "if... when we go through Ethics and he has broken the law, then we will remove him" from office.

"Once again, McCarthy is putting his personal power ahead of what's best for the American people," Eldridge said.

One of the biggest mysteries currently surrounding Santos involves the statistically improbable number of $199.99 expenses reported by his campaign—a penny below the legal requirement for keeping invoices or receipts.
\u201cThe criminal prosecution of George Santos is not a question of if. It is a question of when. \n\nYet Speaker McCarthy and House Republican Leadership still refuse to call on Santos to resign, despite promising to \u201cdrain the swamp.\u201d\u201d

— Ritchie Torres (@Ritchie Torres) 1674671518
As Politiconotes:
Santos, who admitted in December that he faked parts of his biography, already faces a complaint filed with the Federal Election Commission alleging his campaign repeatedly reported suspicious expenses. Those included eight charges of exactly $199.99 at an Italian restaurant in Queens and another $199.99 charge at a Miami-area hotel where rooms do not usually go for less than $600 per night. The specific amount matters because campaigns are required by law to keep receipts or invoices for expenses greater than $200.

Campaigns rack up millions of dollars in expenses and thousands of line items per campaign, but it is rare for them to notch even one $199 expense, according to a Politico review of campaign finance records. FEC data shows more than 90% of House and Senate campaign committees around the country did not report a single transaction valued between $199 and $199.99 during the 2022 election cycle.

Santos reported 40 of them.
Adav Noti, a former FEC attorney and senior vice president at the Campaign Legal Center, another nonprofit watchdog group, told Politico that "we don't know where the money came from, we don't know where the money went to."
Santos' attorney won't comment on the matter, citing ongoing investigations.

"Santos has proven he is wholly unfit for office, and his violations of our laws and public trust cannot go unanswered," said Eldridge. "Congress should investigate his unethical and likely illegal actions and expel Santos from the House."

News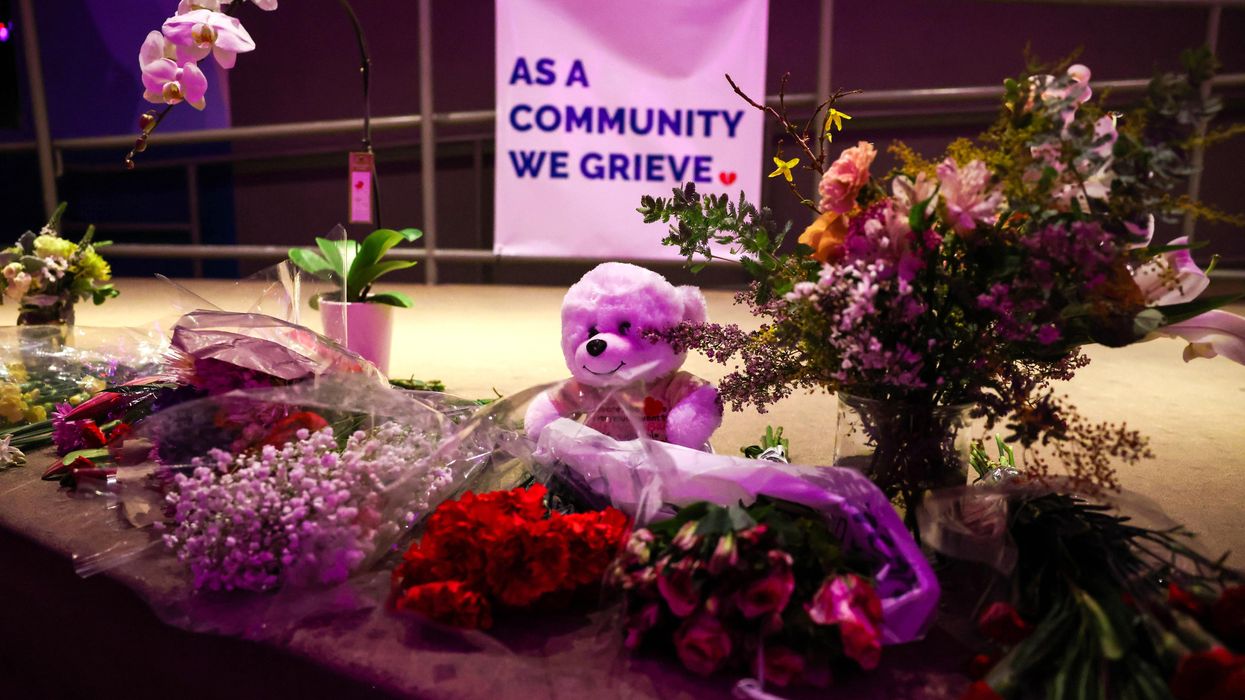 A victim of the mass shooting in Half Moon Bay, California told Gov. Gavin Newsom that he wanted to leave the hospital as quickly as possible to avoid high medical costs.
An anecdote told by California Gov. Gavin Newsom at a press conference on the mass shooting in Half Moon Bay—the second such appearance he made in two days, following another deadly shooting in Monterey Park—encapsulated the United States' twin crises of economic injustice and rampant gun violence, said advocates on Monday.
The Democratic governor told the press that while visiting a man who'd been injured in the shooting at two farms in the Bay Area city, the victim said he was hoping to leave the hospital quickly to avoid high medical bills.
"He said, 'Hey, Governor, thanks for being here but when am I gonna get the hell out of here?'" Newsom said. "His leg was shattered by the gunfire. He goes, 'I can't afford to spend any more time here, I don't have the money."
"How many people are shot and then face massive medical debt? How much revenue and profit do hospitals generate via shootings? Perversity through and through."
The man's mother and son later arrived and told Newsom they were "worried he's going to lose his job at a warehouse the next day unless he can go back to work."

Politico reporter Lara Korte relayed the governor's comments on social media, eliciting numerous responses in which critics—including advocates for Medicare for All and strict gun control—said the post represented "the United States of America in one tweet."
\u201cThe United States of America in one tweet: Get shot in a mass shooting, go to hospital, try and leave early because the debt would kill you instead. Complete and utter perversity.\u201d

— Christian Christensen (@Christian Christensen) 1674659567
"This is the most American tweet of all time," added progressive commentator Kyle Kulinski.
The shooting in Half Moon Bay was one of dozens of shootings since 2023 began just over three weeks ago. Along with the shooting in Monterey Park last Saturday and the shooting of a family in Enoch, Utah on January 4, it was one of the deadliest attacks so far.
Dr. Adam Gaffney, an intensive care unit doctor and former president of Physicians for a National Health Program, called Newsom's story "a gut-wrenching indictment of our healthcare system."
Dania Palanker, an assistant research professor at the Center on Health Insurance Reforms at Georgetown University's McCourt School of Public Policy, noted that the costs associated with being one of the millions of Americans who will survive gun violence in their lifetime are an often-overlooked consequence of the Republican Party's obstruction as the vast majority of Americans call for stricter gun control.
\u201cI can go on and on about various services or goods that aren\u2019t typically covered by insurance as well as those that are often inadequately covered (like mental health care & wheelchairs).\nhttps://t.co/sKrpOFto9v\u201d

— Dania Palanker (@Dania Palanker) 1674611579
As CNNreported in December, one insured survivor of the mass shooting at Club Q in Colorado Springs received a bill for $130,000, while another person who was among the 27.5 million Americans who lack health insurance was billed $20,000 for spending a night in the emergency room where doctors stitched a bullet wound in his leg.
The Journal of the American Medical Associationpublished a study last May showing that the average initial hospital charge for mass shooting survivors between 2012 and 2019 was nearly $65,000 per person.
"How many people are shot and then face massive medical debt?" asked physician and anthropologist Eric Reinhart. "How much revenue and profit do hospitals generate via shootings? Perversity through and through."

News
SUPPORT OUR WORK.
We are independent, non-profit, advertising-free and 100%
reader supported.