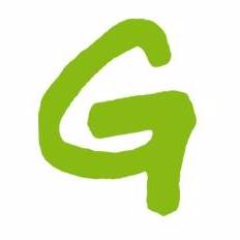 For Immediate Release
August, 08 2016, 01:00pm EDT
Contact:
Email:,pressdesk.int@greenpeace.org
Greenpeace Responds to New Energy Proposals from Donald Trump
In response to Republican Presidential Nominee Donald Trump's energy and financial proposals, Greenpeace Executive Director Annie Leonard said:
"Donald Trump's energy proposals read like a gift registry for the fossil fuel and financial industries. If a U.S. president would attempt to enact any of these proposals it would not only undo the the progress millions of people around the world have achieved on climate change, it would set this country on a path to economic ruin and environmental devastation. We need serious proposals and real work from the next administration if we're going to stop the worst effects of climate change. These proposals are the last thing we need."
"These Trump-branded energy proposals would mean more oil spills, more gas leaks, more carbon pollution, more poisoned communities, and more climate disasters. Climate change is real, the crisis is urgent, and we need the next president to be a leader, not an industry stooge. The climate movement is only growing stronger, and backwards policies like these will only make the stakes clearer in November."
Greenpeace is a global, independent campaigning organization that uses peaceful protest and creative communication to expose global environmental problems and promote solutions that are essential to a green and peaceful future.
+31 20 718 2000
LATEST NEWS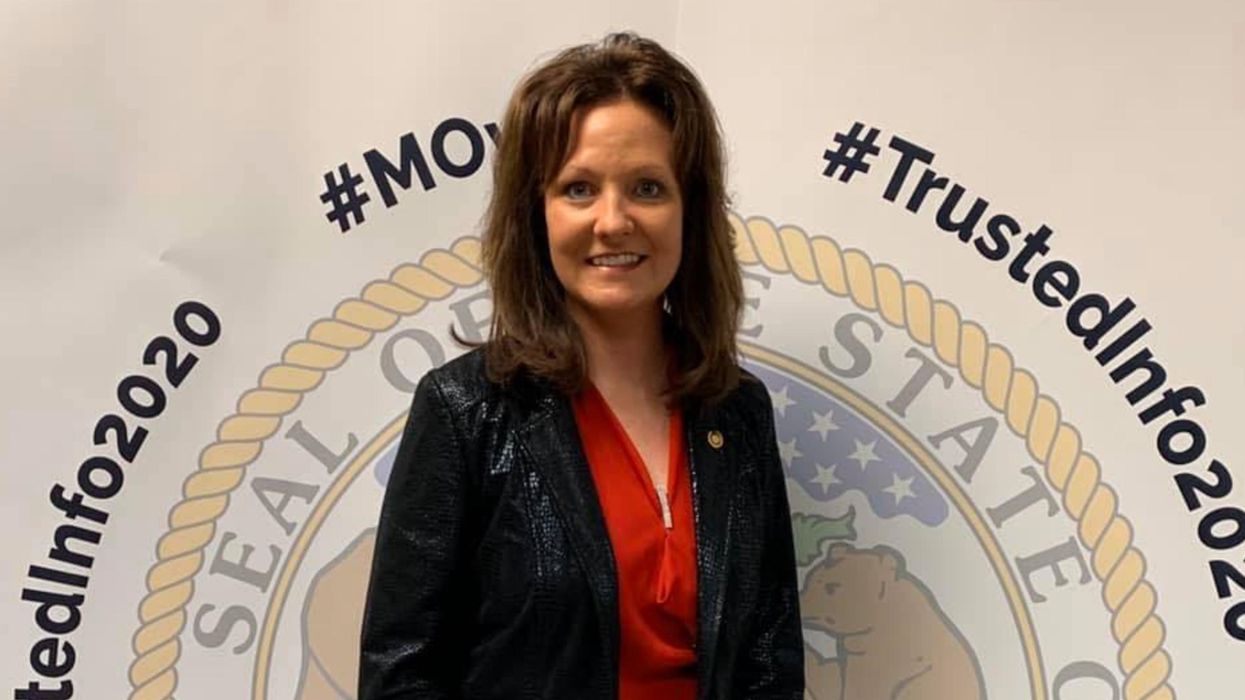 "On day one in our Legislature they're doubling down on controlling women," one Democratic state legislator said of her Republican colleagues, noting the abortion ban they enacted last year.
Missouri state lawmakers can bear arms in the legislative chamber but if they're women, they can no longer show their bare arms under new dress code rules passed by the Republican-controlled House of Representatives on Friday.
State Rep. Ann Kelley (R-127) is behind the new regulation, which passed by a 105-51 vote as part of a rules package. Rule 98 states that "at all times when the House is seated, proper attire for gentlemen shall be business attire, including coat, tie, dress trousers, and dress shoes or boots. Proper attire for women shall be business attire, including jackets worn with dresses, skirts, or slacks, and dress shoes or boots."
"Do you know what it feels like to have a bunch of men in this room looking at your top trying to determine if it's appropriate or not?"
Defending the policy during floor debate on Wednesday, Kelley said: "Men are required to wear a jacket, a shirt, and a tie, correct? And if they walked in here without a tie, they would get gaveled down in a heartbeat. If they walked in without a jacket, they would get gaveled down in a heartbeat. So, we are so interested in being equal."
\u201cMO State Rep. Proudie (D) goes after GOP House members pushing a dress code for women \u2014 requiring they wear jackets \u2014 in a rules bill.\n\n"I spent $1,200 on a suit, and I can't wear it in the People's House because someone who doesn't have the range tells me that's inappropriate."\u201d

— Heartland Signal (@Heartland Signal) 1673477291
However, Democratic state lawmakers pushed back against the policy, with Rep. Maggie Nurrenbern (D-15) tweeting that "it is mind-boggling that members of the Missouri House have the right to bear arms on the floor of the chamber, but women legislators are forbidden from showing bare arms."
Rep. Peter Merideth (D-80) refused to vote on the measure, telling colleagues, "I don't think I'm qualified to say what's appropriate or not appropriate for women and I think that is a really dangerous road for us all to go down."
"Y'all had a conniption fit the last two years when we talked about maybe, maybe wearing masks in a pandemic to keep each other safer," he added. "How dare the government tell you what you have to wear over your face?"
Also speaking on the House floor, Rep. Ashley Aune (D-14) asked, "Do you know what it feels like to have a bunch of men in this room looking at your top trying to determine if it's appropriate or not?"
\u201cWhat the cinnamon toast fuck is going on in Missouri.\n\nRepublicans have proposed a dress code targeting women lawmakers.\n\n555-COME-ON-NOW\n\n'Lost their minds': Missouri Dems cry foul over GOP-proposed dress code for female state lawmakers https://t.co/uAXWbYDePD\u201d

— \ud83e\udd0c\ud83c\udffe Imani Gandy \ud83d\udc46\ud83c\udffe (@\ud83e\udd0c\ud83c\udffe Imani Gandy \ud83d\udc46\ud83c\udffe) 1673538729
Reacting to the new rule, human rights attorney Qasim Rashid tweeted that "the Missouri GOP banning women from showing their bare arms isn't a sign of Shariah or Taliban—it's a sign of right-wing 'Christian' extremism."
"Stop deflecting extremism in America as something foreign," Rashid added. "It's 100% American. Admit it. Own it. Work to stop it."
Speaking to CNN Friday, Aune noted that "in 2019 House Republicans passed the abortion ban that went into effect this summer after the Dobbs decision came down, fully restricting a women's right to choose in this state, and on day one in our Legislature they're doubling down on controlling women."
Under the state's abortion ban, pregnant Missourians are forced to travel to other states for the medical procedure. Last year, Republican state lawmakers unsuccessfully tried to punish them for doing so via a measure that would have allowed private citizens to sue anyone who "aids or abets" abortions violating Missouri's ban—no matter where they are performed.

News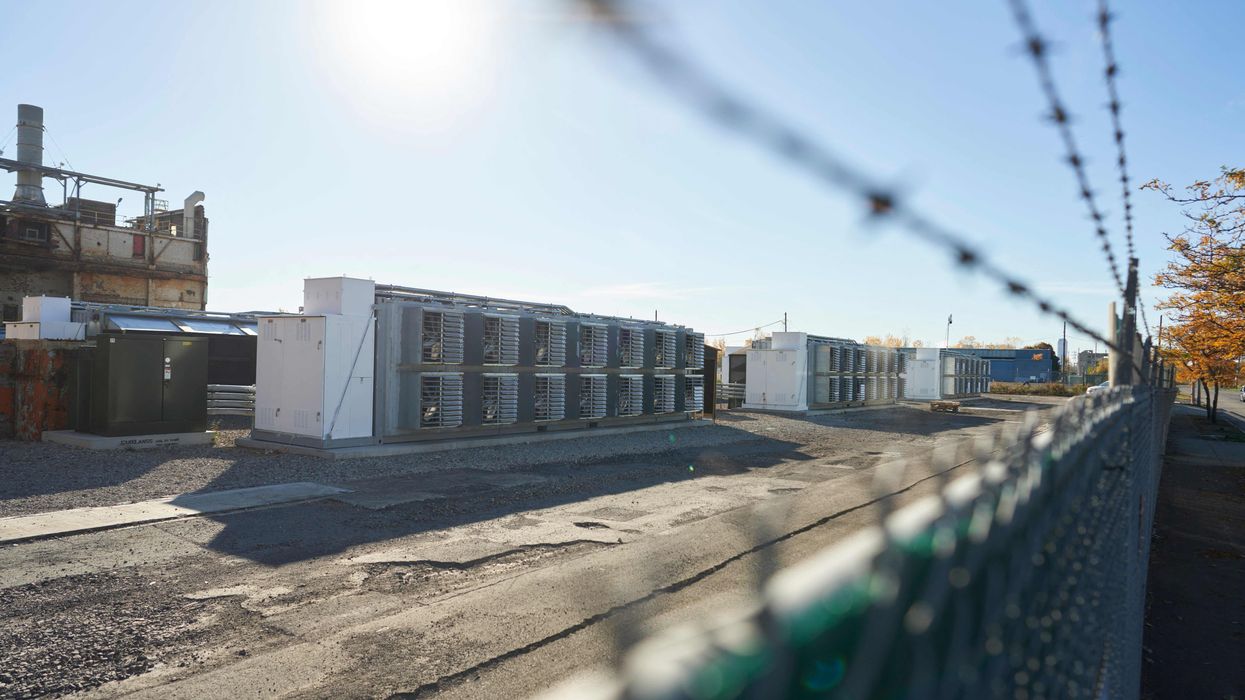 "New York's landmark climate law means that agencies can't ignore the climate and environmental justice consequences of their decisions," said one advocate.
Three climate action groups said Friday that New York's decision to allow a Canadian cryptocurrency mining company to control a fracked gas power plant is a clear violation of the state's landmark climate protection law as they sued a state commission in Albany County Supreme Court.
The lawsuit, filed by Earthjustice on behalf of Clean Air Coalition of Western New York and the Sierra Club, comes four months after the New York Public Service Commission approved the sale of the Fortistar North Tonawanda power plant in the Buffalo area to Digihost International.
The transfer gave Digihost approval to operate round-the-clock, 365 days per year, increasing the facility's greenhouse gas emissions up to 3,500% as it conducts its proof-of-work cryptocurrency mining operation, said Earthjustice.
As Sierra Club and Earthjustice explained in a report last year:
The process effectively entails millions of computing machines racing to solve a complex, but meaningless, problem. In Bitcoin's algorithm, for example, the computer or mining machine that successfully solves the problem is rewarded with Bitcoin (and functionally verifies the blockchain). As long as the reward is high enough (i.e., the price of Bitcoin is high enough), miners will attempt to use more—and faster—mining machines to increase their chances of winning that reward.
"Top-down estimates of the electricity consumption of cryptocurrency mining in the United States imply that the industry was responsible for an excess 27.4 million tons of carbon dioxide (CO2) between mid-2021 and 2022—or three times as much as emitted by the largest coal plant in the U.S. in 2021," the report said.
As it announced the lawsuit Friday, Earthjustice noted that Digistar could massively ramp up emissions as the rest of the state works to comply with the 2019 Climate Leadership and Community Protection Act, which requires all state agencies to consider the implications for disadvantaged communities and for emissions reduction when making decisions.
"New York's landmark climate law means that agencies can't ignore the climate and environmental justice consequences of their decisions. We're calling on the court to hold agencies accountable and ensure that cryptocurrency miners don't get a free pass to heat our planet and damage our communities," said Dror Ladin, senior attorney at Earthjustice.
The plant in question is located near a number of neighborhoods that have been designated by the state as "disadvantaged communities," where residents face a greater environmental burden than 90% of New York. Cryptomining at Fortistar North Tonawanda could raise the residents' risk of developing asthma, cancer, and other conditions that could lead to premature death.

"Everything changed when New York state enacted its landmark climate law," said Roger Downs, conservation director for the Sierra Club Atlantic Chapter. "The Public Service Commission can no longer ignore the impacts of its decisions, especially when they run counter to public benefit and endanger the air quality for communities already burdened with a disproportionate amount of pollution. Allowing a failing gas fired power plant to be acquired and revived by an energy-hungry cryptomine, without considering the environmental impacts, runs counter to the intent of the climate law and the justice it seeks to advance."
The local conservation group Seneca Lake Guardian applauded the groups for challenging the commission's approval of the sale.
\u201cThank you, \u2066@Earthjustice\u2069 \u2066@SierraClubNY\u2069 \u2066@cleanairwny\u2069 ! https://t.co/9fQS7vmvrp\u201d

— Seneca Lake Guardian (@Seneca Lake Guardian) 1673639849
"Clean Air will continue to fight against the burning of fossil fuels to generate power for cryptocurrency mining, especially in residential areas like North Tonawanda," said Chris Murawski, executive director of the Clean Air Coalition of Western New York.

News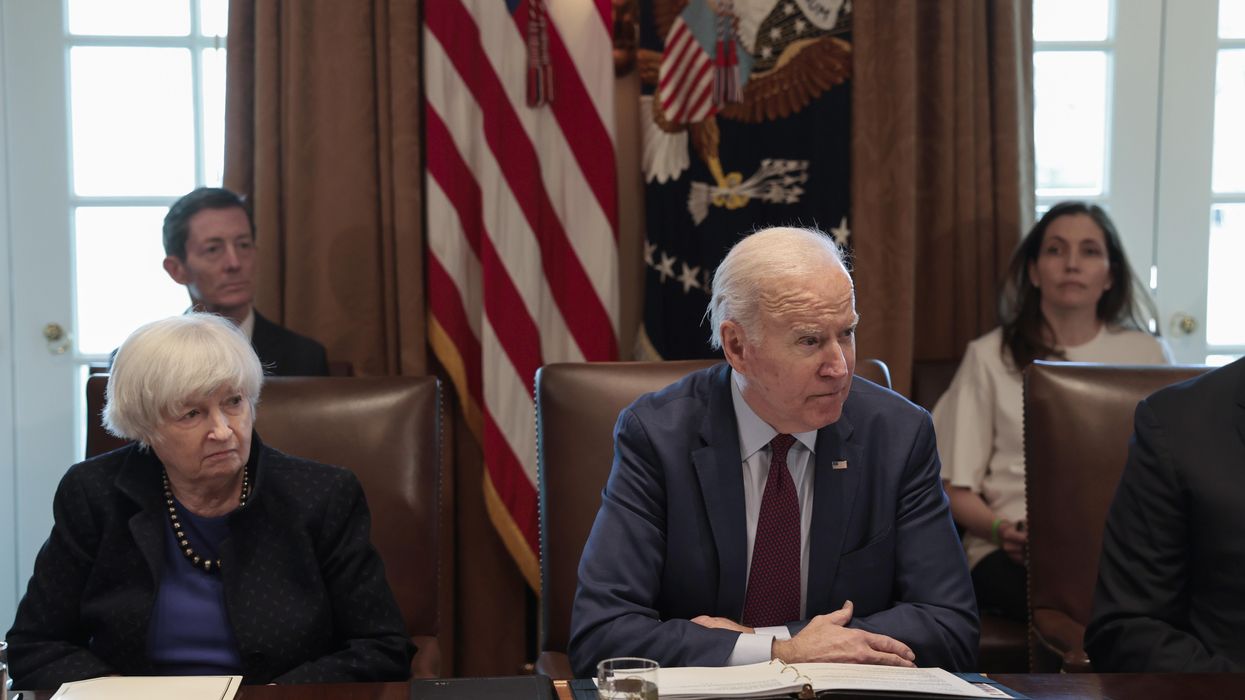 "They have the tiniest majority of one house and they are prepared to use it to get concessions they know are incredibly unpopular," one economist lamented.
As Treasury Secretary Janet Yellen warned Friday that the United States is likely to reach its arbitrary borrowing limit next week, progressives denounced congressional Republicans for threatening to use a debt ceiling standoff to force cuts to popular federal programs including Medicare and Social Security.
"They have the tiniest majority of one house and they are prepared to use it to get concessions they know are incredibly unpopular," Dean Baker, co-director of the Center for Economic and Policy Research, toldThe Washington Post. "It would be a terrorist attack on the economy."
Yellen announced that once the outstanding debt of the U.S. hits the statutory limit of $31.4 trillion—an event projected to happen on January 19—the Treasury Department will start repurposing federal funds to delay the date the government runs out of money. Until Congress raises the debt limit, the Treasury cannot borrow additional money, including to pay for spending that has already been authorized.
In a letter to congressional leaders, Yellen wrote that "the use of extraordinary measures enables the government to meet its obligations for only a limited amount of time," possibly through early June. She implored Congress to "act in a timely manner to increase or suspend the debt limit," warning that "failure to meet the government's obligations would cause irreparable harm to the U.S. economy, the livelihoods of all Americans, and global financial stability."
House Speaker Kevin McCarthy (R-Calif.) suggested—before the GOP won its slim House majority during November's midterms—that if elected to lead the chamber, he would refuse to lift the country's borrowing limit unless Democrats agreed to slash the social safety net and climate investments in return.
To secure enough votes to win his drawn-out battle for the speaker's gavel, McCarthy made undisclosed promises to far-right lawmakers, including several House Freedom Caucus members who have expressed opposition to raising the debt ceiling even if all of their demands, from shredding vital social programs to passing draconian immigration restrictions, were met.
\u201c\ud83d\udea8\ud83d\udea8 House Republicans plan to revive a key part of their failed 2017 attempt to repeal the Affordable Care Act as a debt limit demand, in addition to demanding Medicare cuts.\n\n"If you don't kick millions off their health care we'll wreck the US economy." https://t.co/bOsKydETAm\u201d

— Rep. Don Beyer (@Rep. Don Beyer) 1673620603
The fight over the debt ceiling represents one of McCarthy's "most difficult balancing acts," CNNnoted recently. The California Republican will "need to work with Senate Democrats and President Joe Biden to cut a deal and avoid economic catastrophe without angering his emboldened right flank for caving into the left."
McCarthy told reporters Thursday that "he hoped to 'sit down with [Biden] early' to work through a number of outstanding fiscal issues, potentially including the looming need to raise the debt ceiling," the Post reported. "In doing so, McCarthy reaffirmed Republicans' interest in seeking an agreement that could cap spending in exchange for votes to address the country's borrowing cap."
"We've got to change the way we're spending money wastefully in this country," McCarthy said. "And we're going to make sure that happens."
Notably, Capitol Hill's deficit hawks do not support reducing the Pentagon's ever-expanding budget or hiking taxes on the rich to increase revenue. On the contrary, the first bill unveiled by House Republicans in the 118th Congress seeks to rescind most of the Inflation Reduction Act's roughly $80 billion funding boost for the Internal Revenue Service—a move that would help wealthy households evade taxes and add an estimated $114 billion to the federal deficit.
A 2011 debt ceiling standoff enabled the GOP to impose austerity and also resulted in a historic downgrading of the U.S. government's credit rating, but the country has never defaulted on its debt. Economists warn that doing so would likely trigger chaos in financial markets, leading to millions of job losses and the erasure of $15 trillion in wealth. Knowing that a painful recession is at stake, "many leading Republican lawmakers are demanding that their new House majority use the debt limit as leverage to force the Biden administration to accept sweeping spending cuts that Democrats oppose, creating an impasse with no clear resolution at hand," the Post reported.
\u201cThe debt limit isn't a credit card, it's authorization to pay the bills Congress already ran up without intentionally causing a job-killing recession.\n\nAnd the very first bill Kevin McCarthy's majority passed adds $114 billion to the deficit.\u201d

— Rep. Don Beyer (@Rep. Don Beyer) 1673406153
According to CNN, some Republicans—fearful of both a disastrous default and political backlash for attacking popular programs—remain uneasy about using the debt ceiling as a bargaining chip,recalling how then-Rep. Paul Ryan's (R-Wis.) proposal to privatize Medicare "became fodder for attacks that depicted him rolling an elderly lady in a wheelchair off a cliff."
Sen. Elizabeth Warren (D-Mass.), however, has warned that GOP lawmakers desperate to win the White House in 2024 will "blow up the economy" and run ads blaming Biden for it.
The Biden administration on Friday urged Republicans to drop any plans they have to hold the nation's economy hostage, saying it has no intention to conduct debt ceiling negotiations and calling on lawmakers to raise the nation's borrowing limit to preserve its credit.
"We have seen both Republicans and Democrats come together to deal with this issue," White House spokesperson Karine Jean-Pierre told reporters. "It is one of the basic items that Congress has to deal with and it should be done without conditions."
In a joint statement, Senate Majority Leader Chuck Schumer (D-N.Y.) and House Minority Leader Hakeem Jeffries (D-N.Y.) said Friday that "a default forced by extreme MAGA Republicans could plunge the country into a deep recession… Democrats want to move quickly to pass legislation addressing the debt limit so there is no chance of risking a catastrophic default."
As many observers pointed out repeatedly in the aftermath of the midterm elections, Democrats had the power to prevent this high-risk game of brinkmanship from proceeding any further by raising the debt ceiling—or abolishing it altogether—when they still controlled both chambers of Congress.
Despite ample warnings from Warren and other progressive lawmakers and advocacy groups, conservative Democrats refused to take unilateral action during the lame-duck session.
In the absence of congressional action, Yellen—who has supported proposals to permanently eliminate the federal government's borrowing cap as most countries around the world have done—still has the authority to avert an economic calamity by minting a trillion-dollar platinum coin.
News
SUPPORT OUR WORK.
We are independent, non-profit, advertising-free and 100%
reader supported.