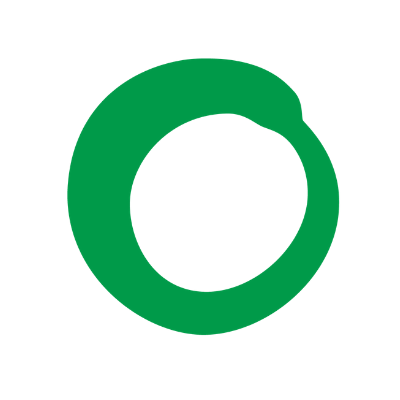 Potentially Hazardous Nanoparticles Found in Powdered Baby Formula
Select Gerber (NESN VX), Enfamil (MJN), Similac (ABT), and Well Beginnings (WBA) products tested
OAKLAND, CA
Nanoparticles linked to potential health hazards were found in popular powdered baby formula products, according to a first-of-its-kind report released today. Scientists found unlabeled and under regulated nanotechnologies in six out of six formulas tested, including Gerber, Enfamil, Similac and Well Beginnings products currently on store shelves.
Friends of the Earth's report, "Nanoparticles in Baby Formula: Tiny new ingredients are a big concern," details new findings from independent lab research and compiles data from health impact studies on nanoparticles. Nano-sized structures and particles of potential concern were found in all six of the baby formulas tested, including: nano-hydroxyapatite (nano HA) in needle-like and non needle-like form, nano titanium dioxide (TiO2), and nano silicon dioxide (SiO2) (the nano TiO2 and SiO2 results demonstrated possible presence).
"This technology is moving from the lab to the marketplace without sufficient regulation, safety assessment and labeling," said lead report author, Ian Illuminato, health and environment campaigner with Friends of the Earth. "It's of real concern that these tiny particles are used in hundreds of consumer products, and now in infant formula, with minimal to no oversight. Companies and regulators must take extra care with a product fed to the most vulnerable among us."
"Few health impacts studies have been done upon nanoparticles. Yet we have concerns about potential health impacts," commentedTracey Woodruff, PhD, MPH, with the Philip R. Lee Institute for Health Policy Studiesat the University of California, San Francisco. "Some nanoparticles are 'needle-like' in structure. This is concerning. We don't know if they can possibly penetrate cell walls and migrate to other parts of the body, or cause harm when inhaled. The problem is, there hasn't been enough research to suggest that using the types of nanoparticles found in this infant formula study is absolutely safe."
Mark Mitchell, MD, MPH, chair of the National Medical Association's Commission on Environmental Health agreed. "We know that our federal and state chemical regulatory systems are broken and have failed to protect our patients from illness resulting from product ingredients introduced into the marketplace before adequate health studies have been conducted. Babies' bodies are developing and can be especially vulnerable to exposures from hazardous materials. As a physician working with low income communities and communities of color, I am concerned that this new information on powdered baby formula may indicate disproportionate impacts on vulnerable populations."
"The failure of FDA to protect infants and mothers from the presence of potentially harmful nanoparticles in baby formula is mystifying," said Lynn Kersey, executive director of Maternal and Child Health Access. "I know that not all powdered baby formula was tested, but the presence of these nanoparticles in these specific products is concerning to those of us working with low income families who may be more likely to use powdered formula. This means potentially disproportionate impacts on low income people and families of color."
Lisa Archer, director of the Food & Technology Program at Friends of the Earth and herself a mother, wants federal agencies to protect the public: "Like many parents and caregivers, I had to feed my child formula. I am outraged that these poorly studied, virtually unregulated and unlabeled nanomaterials are present in infant formula when there are suitable non-nano ingredients that have been used for decades and don't carry the same risks. The FDA must act immediately to put a moratorium on the use of nanomaterials in formula and other food until they can be proven safe, and are regulated and labeled. In the meantime, formula companies must immediately commit to not use these materials."
Gerber is owned by Nestle, Enfamil is own by Mead Johnson, Similac is owned by Abbot Laboratories, and Well Beginnings is owned by Walgreens.
Friends of the Earth and eight other groups have sent letters to the FDA urging immediate removal of formulas with nanomaterials and for a moratorium on the use of these materials in formula until safety assessment, oversight and labeling are established. They also sent a letter to OSHA advocating for better protection of workers who may be exposed to nanomaterials. A letter was also sent to formula companies demanding that they stop using nanomaterials in absence of safety assessment, regulation and labeling. Advocates are urging consumers to sign a petition demanding this action from companies.
For more information on nanotechnology, visit www.foe.org/nanotechnology/
Friends of the Earth fights for a more healthy and just world. Together we speak truth to power and expose those who endanger the health of people and the planet for corporate profit. We organize to build long-term political power and campaign to change the rules of our economic and political systems that create injustice and destroy nature.
(202) 783-7400
LATEST NEWS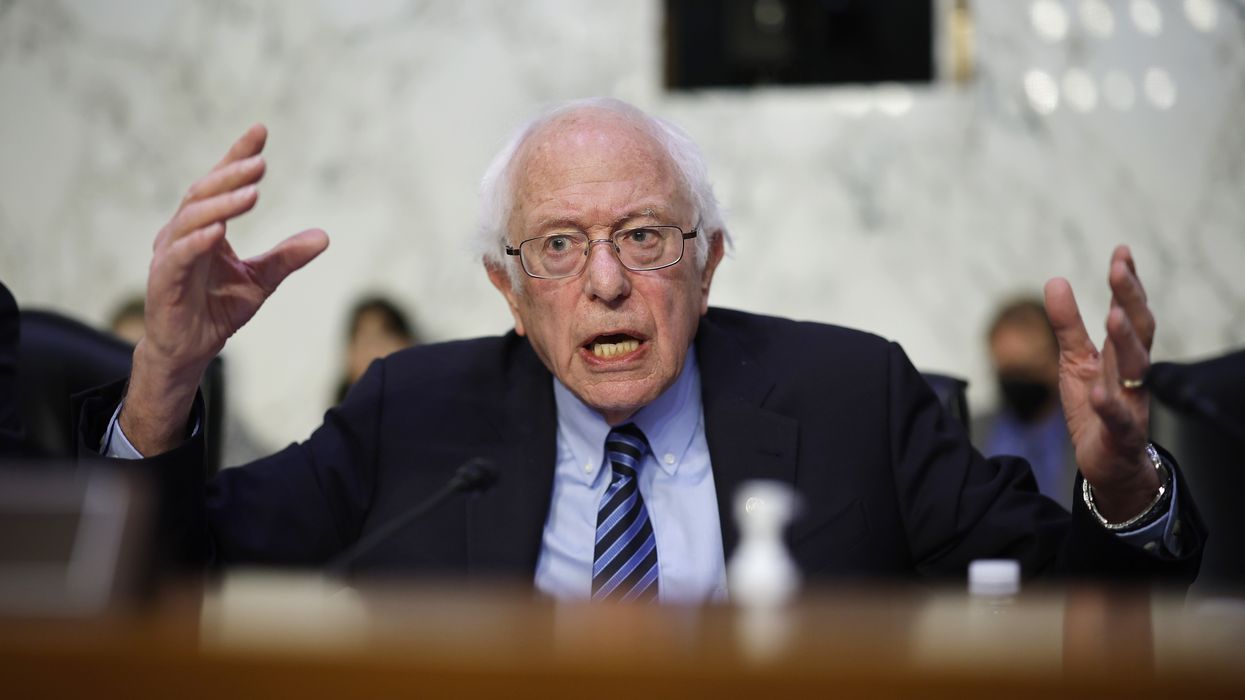 "The CEOs of the largest banks in America should not be allowed to serve as directors of the main agency we have in this country in charge of regulating those very same financial institutions," the senator said.
U.S. Sen. Bernie Sanders on Thursday introduced the Federal Reserve Independence Act to prevent bank executives from serving on regional Fed boards that are responsible for regulating their institutions.
The bill—which would also bar the U.S. central bank's board members and employees from owning any stock or investing in any company that is regulated by the Federal Reserve—comes as Fed leadership is under fire for recent interest rate hikes and regulatory rollbacks that preceded the Silicon Valley Bank (SVB) and Signature Bank failures.
"The Fed has got to become a more democratic institution that is responsive to the needs of working people and the middle class."
"I think it would come as a shock to most Americans to find out that Gregory Becker, the CEO of Silicon Valley Bank, who successfully lobbied for the deregulation of his financial institution was allowed to serve as a director of the same body in charge of regulating his bank: the San Francisco Federal Reserve," Sanders (I-Vt.) said in a statement.
"It is clear to me and to the American people, that the CEOs of the largest banks in America should not be allowed to serve as directors of the main agency we have in this country in charge of regulating those very same financial institutions," he asserted. "The Fed has got to become a more democratic institution that is responsive to the needs of working people and the middle class, not just CEOs of some of the largest financial institutions in America."
In a letter to his congressional colleagues about the bill, Sanders highlighted:
Gregory Becker may be the poster child for why we need this legislation, but he is not alone. Incredibly, two-thirds of the directors of these boards are hand-picked by the same bankers that the Federal Reserve is in charge of regulating.

Today, five top executives of financial institutions with over $150 billion in assets currently serve as directors of Federal Reserve banks. For example, the CEO of State Street (a financial institution with nearly $300 billion in assets) currently serves as a director of the Boston Federal Reserve. The CEO of M&T Bank (a financial institution with over $200 billion in assets) currently serves as a director of the New York Fed. The CFO of Ally Bank which has assets of over $180 billion is currently a director of the Richmond Fed. And the CEO of Northern Trust with assets of more than $150 billion currently serves on the Chicago Fed.
Sanders also pointed to a 2011 Government Accountability Office study which "found that allowing members of the banking industry to both elect and serve on the Federal Reserve's board of directors creates 'an appearance of a conflict of interest' and poses 'reputational risks' to the Federal Reserve System."
The senator provided examples involving Stephen Friedman, a former chairman of the New York Federal Reserve board as well as a Goldman Sachs board member and stockholder, and JPMorgan Chase CEO Jamie Dimon, whose bank got $391 billion in assistance while he sat on that same regional Fed board.
Along with seeking support for his bill—which is backed by Americans for Financial Reform, Demos, Revolving Door Project, Public Citizen, Working Families Party, and Association of Flight Attendants-CWA—Sanders is urging Congress to take other action in the wake of the SVB and Signature collapses.
Specifically, the senator is calling for:
Repealing Title IV of the 2018 bank deregulation legislation;
Enacting stronger regulations "to ensure the safety and soundness" of the nation's financial system;
A U.S. Justice Department probe into whether insider trading laws were broken by SVB executives who sold bank stock;
Clawing back bonuses given to SVB executives just before the collapse; and
Breaking up banks that are too big to fail to prevent another financial crisis like 2008.
As Sanders put it earlier this month: "We cannot continue down the road of more socialism for the rich and rugged individualism for everyone else. Let us have the courage to stand up to Wall Street, repeal the disastrous 2018 bank deregulation law, break up too big to fail banks, and address the needs of working families not the risky bets of vulture capitalists."
News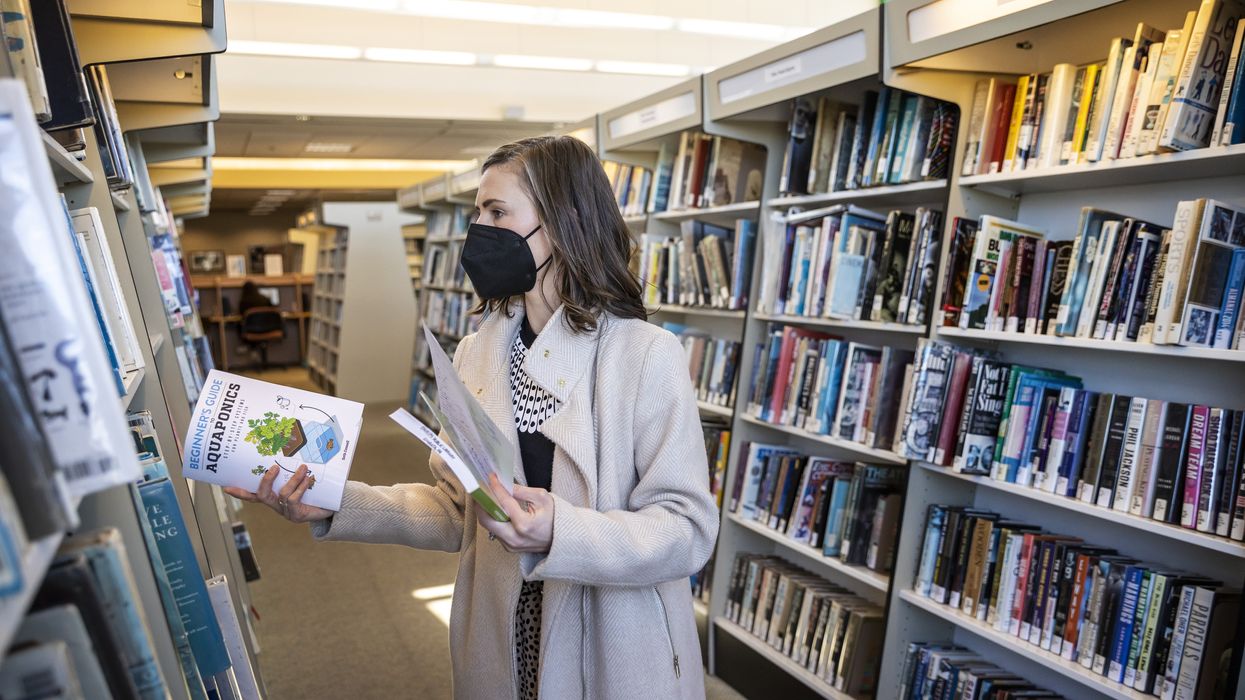 "Each attempt to ban a book by one of these groups represents a direct attack on every person's constitutionally protected right to freely choose what books to read and what ideas to explore," said one intellectual freedom advocate.
Librarians from across the United States released a report showing that pro-censorship groups' efforts to ban books with LGBTQ+ themes and stories about people of color have driven an unprecedented rise in the number of book challenges, with right-wing organizers pushing library workers to remove works ranging from the dystopian novel The Handmaid's Tale to children's books about foods enjoyed in different cultures.
According to the American Library Association (ALA), a record-breaking 2,571 unique titles were challenged in 2022, a 38% increase from the previous year.
The organization recorded 1,269 demands to censor books from various groups and individuals, compared to 729 challenges counted in 2021.
"Each attempt to ban a book by one of these groups represents a direct attack on every person's constitutionally protected right to freely choose what books to read and what ideas to explore," said Deborah Caldwell-Stone, director of the ALA Office for Intellectual Freedom. "The choice of what to read must be left to the reader or, in the case of children, to parents. That choice does not belong to self-appointed book police."
The Office for Intellectual Freedom said that starting in 2021, a rising number of challenges began targeting large numbers of titles, suggesting they were coordinated efforts from national groups like Moms for Liberty. Previously, the vast majority of book challenges were focused on a single book to which a parent or group of parents objected.
In 2022, 90% of the books challenged were part of attempts to censor multiple titles, the ALA reported.

"A book challenge is a demand to remove a book from a library's collection so that no one else can read it. Overwhelmingly, we're seeing these challenges come from organized censorship groups that target local library board meetings to demand removal of a long list of books they share on social media," said Caldwell-Stone. "Their aim is to suppress the voices of those traditionally excluded from our nation's conversations, such as people in the LGBTQIA+ community or people of color."
In Florida, where Republican Gov. Ron DeSantis has led a nationwide effort by conservatives to keep public school students from learning accurate American history and discussing issues regarding the LGBTQ+ community, one county removed from school library shelves 176 books which have been held in storage since January 2022. The books include the children's books Hush! A Thai Lullaby, featuring a Thai mother and child, and Dim Sum for Everyone!, about a family eating in a Chinese restaurant.
"I've never seen anything like this," Caldwell-Stone told the Associated Press. "The last two years have been exhausting, frightening, outrage-inducing."
People for the American Way called the association's data, collected from media reports and library professionals across the country, "shocking but not surprising."
"The far right wants to turn back the clock on the freedom to read, teach, and learn," said the group. "We won't stand for it."

The ALA report comes four months after voters in at least two U.S. towns voted to cut or eliminate funding for their public libraries in the wake of campaigns to ban books with LGBTQ+ themes.
People in Jamestown Township, Michigan voted for a second time against a millage to fund 84% of their library's budget, dooming the facility to a likely closure in 2024. The vote followed a push by a local conservative group to remove the book Gender Queer: A Memoir.

Craighead County Jonesboro Library in Arkansas lost 50% of its funding after "librarians and library workers were labeled pornographers and pedophiles because of the books on their shelves" that dealt with LGBTQ+ themes, as EveryLibrary Institute executive director John Chrastka toldPublishers Weekly in November.

A poll commissioned by the EveryLibrary Institute last year found that 75% of respondents were opposed to efforts to ban books, and across 16 states last fall, a majority of initiatives to pull funding from libraries failed.

"While a vocal minority stokes the flames of controversy around books, the vast majority of people across the nation are using life-changing services that public and school libraries offer," said ALA President Lessa Kanani'opua Pelayo-Lozada on Thursday. "Our nation cannot afford to lose the library workers who lift up their communities and safeguard our First Amendment freedom to read."

News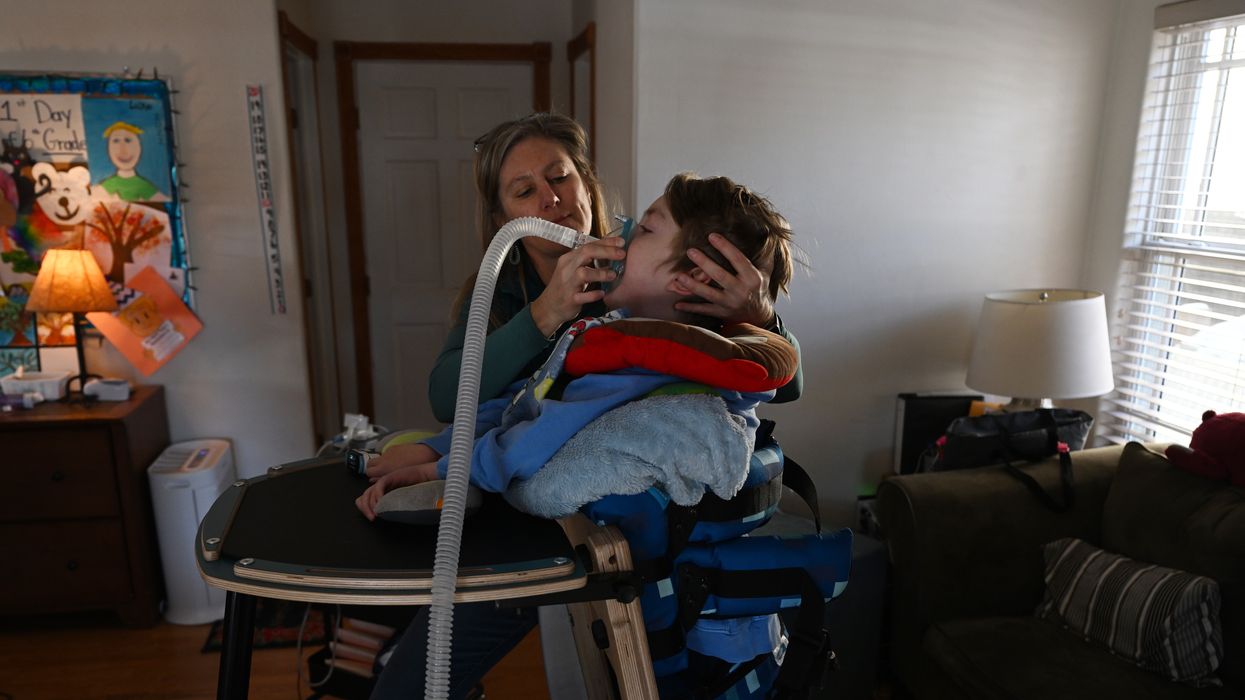 "In a country where healthcare is not a right, the Medicaid redeterminations reinforce the precarious state of marginalized communities," said one advocate as eligibility screenings are set to resume.
The rapidly approaching end of pandemic-related Medicaid coverage protections and growing GOP attacks on the program at the state and federal levels have left millions of vulnerable people worried about being thrown off their insurance—and potentially losing access to lifesaving care.
Beginning on the first day of April, states will be allowed to resume Medicaid eligibility screenings and disenrollments that have largely been paused during the coronavirus pandemic to ensure coverage stability.
As part of a government funding package passed in December, Democrats and Republicans in Congress agreed to begin unwinding so-called "continuous coverage" requirements for Medicaid recipients in April—though some provisions were included to help children maintain health coverage.
Estimates from outside analysts and the Biden administration indicate that the unwinding of coverage protections enacted in the early stages of the Covid-19 pandemic could throw upwards of 14 million people off Medicaid over the course of 12 months, which is how long states have to resume eligibility screenings.
Some Republican governors, such as Sarah Huckabee Sanders of Arkansas, are working to accelerate the screening process with the goal of booting as many people from the program as possible. The results could be disastrous: more than a third of Arkansas residents are on Medicaid.
Experts have warned that even people who are still qualified for the program could be kicked off in the coming weeks given the confusion and administrative barriers associated with income verifications and other eligibility tests that states typically require on an annual basis.
Alice Wong, founder of the Disability Visibility Project and a Medicaid recipient based in California, described the stress of the program's redetermination process in a column for Teen Vogue earlier this week.
Even though I've been through this process seemingly countless times, when that thick packet from the county comes in the mail, it still creates a pit of dread in my stomach. One small error can be disastrous, resulting in what's called 'churn,' the gap in coverage that can lead to delays in care while people re-enroll—or people can fall through the cracks altogether. Administrative and procedural barriers can also lead to someone being disenrolled, with low-income people and people of color disproportionately at higher risk due to structural inequities.

It is a lot of work to be poor and disabled. In a country where healthcare is not a right, the Medicaid redeterminations reinforce the precarious state of marginalized communities in relationship to the state. When I go through this process, I am angered as I think of all the people who need assistance trying to understand the form, collecting information, and physically completing it on time. The administrative burden, access barriers, and emotional toll it takes to jump through these hoops for survival is cruel and counterproductive.
"Medicaid expansion saves lives," Wong added. "But perhaps we should question whether we are considered human in the eyes of the GOP. If we don't fight back, the 'great unwinding' could become the great unraveling of the safety net as we know it."
In recent years, disability rights advocates and others have fought tirelessly—and often successfully—against Republican attacks on Medicaid, including efforts to repeal the Affordable Care Act and impose punitive work requirements.

But GOP lawmakers have signaled that they intend to continue targeting the popular program in the coming months, using the need to raise the debt ceiling as leverage to pursue steep spending cuts. Democrats, the minority in the House but retaining a narrow majority in the Senate, have vowed to oppose any proposal to diminish Medicaid.
"We're going to resist them completely," Rep. Frank Pallone, Jr. (D-N.J.) said earlier this month.
The Washington Postreported last month that congressional Republicans have been taking advice from right-wing ideologue Russ Vought, who served as budget director under the Trump administration.
One of the ideas Vought has privately pitched to GOP lawmakers is $2 trillion in cuts to Medicaid.
According toPolitico, some Republicans "want to revive a 2017 plan to phase out the enhanced federal match for Medicaid and cap spending for the program—an approach the Congressional Budget Office estimated would save $880 billion over 10 years and increase the number of uninsured people by 21 million."
"Many other Republicans are also pushing for Medicaid work requirements," the outlet added, "though the one state that implemented them saw thousands of people who should have qualified lose coverage."
As congressional Republicans and GOP-led states attempt to weaken the critical healthcare program, North Carolina lawmakers on Thursday granted final approval to legislation that would expand Medicaid, a step that could provide coverage to 600,000 residents.
The move, which brought to an end more than a decade of obstruction by state Republicans, came on the 13th anniversary of the Affordable Care Act.
"This is a victory for North Carolinians and a victory for the 600,000 individuals and their families who will now have access to lifesaving care," Brad Woodhouse, executive director of the advocacy group Protect Our Care, said in a statement. "Even as Republicans in Washington try to gut the Affordable Care Act and Medicaid, this bipartisan action shows what can happen in the states after years of gridlock because the people demanded it."
News
SUPPORT OUR WORK.
We are independent, non-profit, advertising-free and 100%
reader supported.