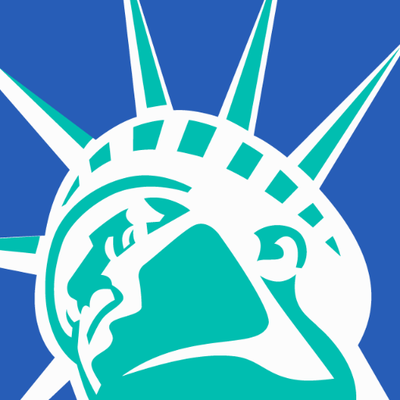 Obama and Merkel Should Change Course on TTIP and Heed Bipartisan, Transatlantic Revolt Against More-of-the-Same Trade Agreements
Statement of Lori Wallach, Director, Public Citizen's Global Trade Watch
WASHINGTON
"As President Barack Obama and Chancellor Angela Merkel meet at the Hannover Messe, they are expected to prioritize conclusion of the Transatlantic Trade and Investment Partnership (TTIP), a pact that has shaped up to be decidedly unfriendly to the interests of a majority of Americans and Germans. Two decades of U.S. "trade" agreements becoming delivery mechanisms for extreme investor protections, new monopolies that increase medicine prices and deregulation of food safety and environmental safeguards is fueling the bipartisan revolt against more-of-the-same trade agreements now occupying center stage in the U.S. presidential election.
Unfortunately, the same secretive negotiating process - that is dominated by the interests of 500 corporate advisors, that was used by the Obama administration to conclude the highly unpopular Trans-Pacific Partnership (TPP) now drives the TTIP negotiations.
When talks were launched in 2013, many hoped TTIP would finally break the U.S. "free trade agreement" model that sets a ceiling on consumer and environmental safeguards and exposes our laws to attack in corporate arbitration tribunals. Instead, the TTIP is shaping up to roll back superior European food safety, chemical and consumer privacy safeguards and climate policies that many Americans would like to see here.
We know that European banks that do not like our stronger financial regulations are using the TTIP talks to try to undermine them. Many Americans oppose European demands to eliminate our Buy American and Buy Local procurement policies that allow the federal, state and local governments to reinvest our tax dollars to support local jobs. And the TTIP would overnight quadruple the U.S. exposure to costly litigation outside our courts in corporate investor-state dispute settlement (ISDS) tribunals, with 27,000 European corporations and subsidiaries newly empowered to demand taxpayer compensation for public health, safety and environmental laws that they claim undermine their profit-making.
President Obama and Chancellor Merkel should continue efforts to deepen the friendship, cooperation, and yes, trade, between our countries, but the deeply flawed, pro-corporate process and agenda of the TTIP must be rejected."
Background: When the TTIP negotiations were launched between the United States and the European Union in July 2013, both parties claimed that the negotiations would conclude on "one tank of gas" by the end of 2014. Due to intense opposition to the corporate-dominated agenda of the TTIP, particularly in Europe, and serious differences between the United States and European Union in a host of areas, talks have floundered for the past three years. U.S. and European leaders recently have insisted that they plan to conclude the talks during the Obama administration, though few observers see this as a realistic scenario. Many chapters of the proposed pact still do not even have consolidated texts, which are the starting point for any endgame negotiations. The 13th round of TTIP negotiations are taking place this week in New York City.
Opposition to the deal is intense in many European countries, with more than three million signatures on an anti-TTIP petition and hundreds of thousands marching against the TTIP across capitals last fall - including 250,000 people on the streets of Berlin. The European Commission has been forced to respond to the growing critique among civil society, member state officials and political groups in the European Parliament by publishing some of its textual proposals, proposing a "reform" of the controversial investor-state dispute settlement system and pledging that the pact will not roll back environmental and consumer safeguards. These efforts have not stemmed ire against the pact throughout Europe, with tens of thousands of Germans expected to rally against the TTIP in Hannover at the Obama-Merkel summit.
Public Citizen is a nonprofit consumer advocacy organization that champions the public interest in the halls of power. We defend democracy, resist corporate power and work to ensure that government works for the people - not for big corporations. Founded in 1971, we now have 500,000 members and supporters throughout the country.
(202) 588-1000
LATEST NEWS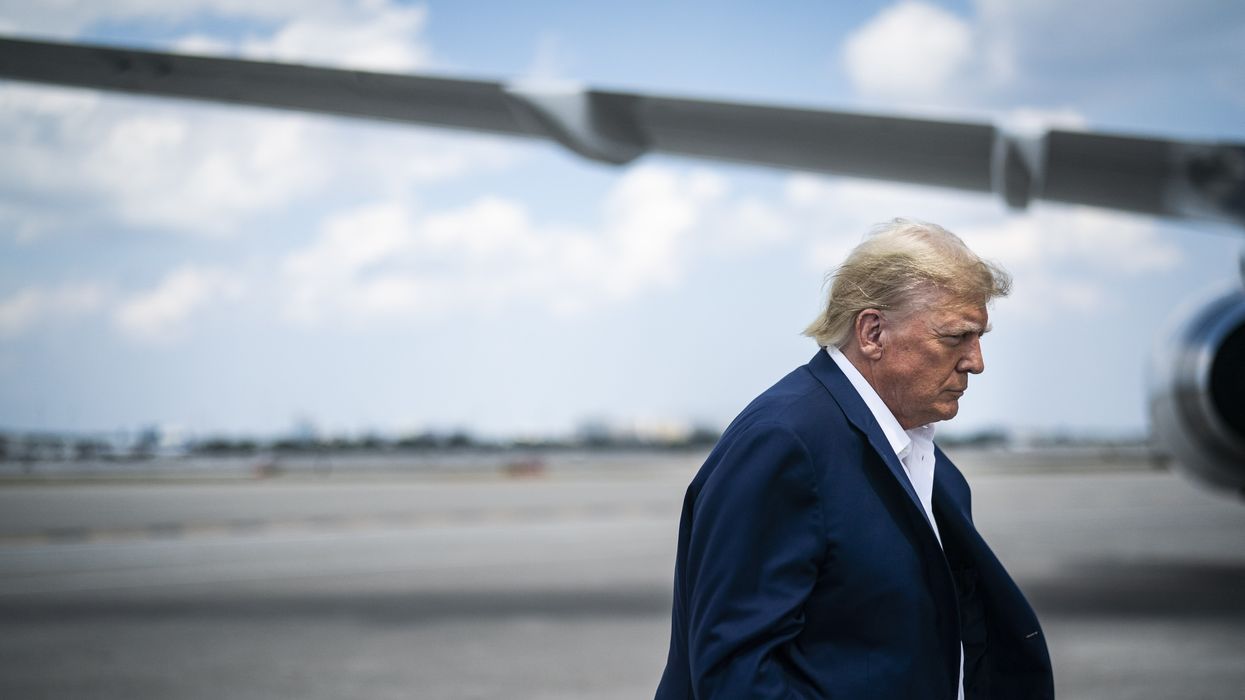 Trump has recently "excused or dismissed the violence of January 6," one journalist warned. "He is an authoritarian willing to (again) use violence for his own ends."
Former U.S. President Donald Trump claimed Saturday on his social media platform that he "will be arrested" on Tuesday and implored his supporters to "protest" and "take our nation back," sparking fears of additional right-wing violence.
Trump's call to action was reminiscent of how, six weeks after losing the 2020 presidential election, he took to Twitter to urge his supporters to join a "big protest" in Washington, D.C. on January 6, 2021. "Be there, will be wild!" he wrote. Hundreds of far-right insurrectionists showed up and, after Trump told them to march from a rally near the White House to the Capitol, stormed the halls of Congress in a bid to prevent lawmakers from certifying President Joe Biden's win. Multiple people died as a result of the failed coup, which was fueled by Trump and his Republican allies' incessant lies about voter fraud.
Trump is expected to be indicted by a Manhattan grand jury in a criminal case involving hush money paid to women who said they had sexual encounters with the former president, but its timing is unclear.
Just before 7:30 am ET on Saturday, Trump baselessly declared on Truth Social: "Illegal leaks from a corrupt and highly political Manhattan district attorney's office... indicate that, with no crime being able to be proven... the far and away leading Republican candidate and former president of the United States of America will be arrested on Tuesday of next week. Protest, take our nation back!"
Alluding to Trump's prior use of social media to provoke the Capitol attack, Citizens for Responsibility and Ethics in Washington asked, "Will Facebook, Twitter, and YouTube allow him to use their platforms to incite riots?"
Mother Jones' D.C. bureau chief David Corn, meanwhile, noted that Trump has recently "excused or dismissed the violence of January 6."
"He is an authoritarian willing to (again) use violence for his own ends," Corn tweeted. "That is a threat to the nation."
As HuffPost's senior White House correspondent S.V. Dáte pointed out, "The coup-attempting former president... began inciting civil unrest if prosecutors came after him more than a year ago."
At a January 2022 rally in Texas, Trump promised to pardon January 6 rioters if he wins in 2024 and urged huge protests if prosecutors investigating his effort to subvert the 2020 election and other alleged crimes try to bring charges.
"If these radical, vicious, racist prosecutors do anything wrong or illegal, I hope we are going to have in this country the biggest protest we have ever had... in Washington, D.C., in New York, in Atlanta, and elsewhere because our country and our elections are corrupt," Trump told a crowd of his supporters 14 months ago.
According toThe New York Times:
Early Saturday morning, there was little evidence yet that Mr. Trump's new demand for protests had been embraced by extremist groups.

But Ali Alexander, a prominent organizer of "Stop the Steal" rallies after the 2020 election, reposted a message on his Telegram channel on Saturday suggesting that he supported mass protest to protect Mr. Trump.

"Previously, I had said if Trump was arrested or under the threat of a perp walk, 100,000 patriots should shut down all routes to Mar-a-Lago," Mr. Alexander wrote. "Now I'm retired. I'll pray for him though!"

Lacking the platform provided by the White House or the machinery of a large political campaign, it is unclear how many people Mr. Trump is able to reach, let alone mobilize, using his Truth Social website.

After the FBI in early August searched Trump's Mar-a-Lago palace and removed boxes of documents as part of a federal probe into the ex-president's handling of classified materials, many anonymous and some well-known reactionaries called for "civil war" on Twitter, patriots.win, and elsewhere.
Three days later, Ricky Shiffer, a Trump loyalist with suspected ties to a far-right extremist group and an unspecified connection to the January 6 insurrection, was shot and killed by police after an hourslong standoff. Shiffer, wielding an AR-15 and a nail gun, allegedly attempted to break into the FBI's Cincinnati office and fled to a nearby field when he was unsuccessful.
Meanwhile, Trump continued to lie about the Mar-a-Lago search on Truth Social, sparking an "unprecedented" surge in threats against FBI personnel and facilities.
As Dáte noted on Saturday morning, many people downplayed warnings issued ahead of the January 6 assault.
"Many of Trump's core supporters want authoritarianism," the journalist tweeted. "They believe in neither democracy nor the rule of law."
As the Times reported:
Although prosecutors working for the [Manhattan] district attorney, Alvin L. Bragg, have signaled that an indictment of Mr. Trump could be imminent, there was no immediate indication as to why the former president appeared confident that he would be arrested Tuesday. People with knowledge of the matter have said that at least one more witness is expected to testify in front of the grand jury, which could slightly delay any indictment.

Three people close to Mr. Trump said that the former president's team had no specific knowledge about when an indictment might come or when an arrest could be anticipated. One of those people, who were not authorized to speak publicly, said that Mr. Trump's advisers' best guess was that it could happen around Tuesday, and that someone may have relayed that to him, but that they also had made clear to one another that they didn't know a specific time frame.

Trump is expected to be charged in connection with payments his former lawyer, Michael Cohen, made to silence adult film actress Stormy Daniels and Playboy model Karen McDougal—both of whom alleged affairs with Trump—in the run-up to the 2016 presidential election.
Cohen has testified that at Trump's direction, he orchestrated payments totaling $280,000 to Daniels and McDougal. According to Cohen, the Trump Organization reimbursed him $420,000 and classified it as a legal fee. Trump's former fixer pleaded guilty to federal campaign violations in 2018.
Trump has so far evaded charges but that could soon change, as prosecutors are expected to accuse Trump of greenlighting the false recording of expenses in his company's internal records.
Citing five unnamed officials familiar with the matter, NBC Newsreported Friday that local, state, and federal law enforcement and security agencies are preparing for the possibility of a Trump indictment as early as next week.
If indicted, Trump would become the first U.S. president to face criminal charges in or out of office. Trump, who has denied all wrongdoing, says that he will keep campaigning regardless of whether he is arrested.
The Manhattan D.A.'s hush money probe is just one of Trump's many legal woes. The twice-impeached president is also facing a state-level criminal investigation in Georgia over his efforts to overturn that state's 2020 election results, as well as federal probes into his coup attempt and his handling of classified government documents.
Nevertheless, Trump is still seen as the front-runner to win the GOP's 2024 nomination.
David Aronberg, the state attorney for Palm Beach County, Florida, said Saturday morning that if Trump is indicted in New York, "there will be protests here," warning: "You have to worry about potential violence."
He pointed out that questions remain as to whether Trump would surrender to New York authorities or face extradition. Republican Florida Gov. Ron DeSantis, another authoritarian demagogue who is widely considered Trump's leading rival for the GOP's 2024 nomination, "has to sign off [any] extradition orders," said Aronberg.
The Times noted that if "Trump is arraigned, he will almost certainly be released without spending any time behind bars because the indictment is likely to contain only nonviolent felony charges."
However, The Associated Pressreported that it is not clear when the other investigations into Trump "will end or whether they might result in criminal charges."
"But they will continue regardless of what happens in New York," the outlet explained, "underscoring the ongoing gravity—and broad geographic scope—of the legal challenges confronting the former president."
News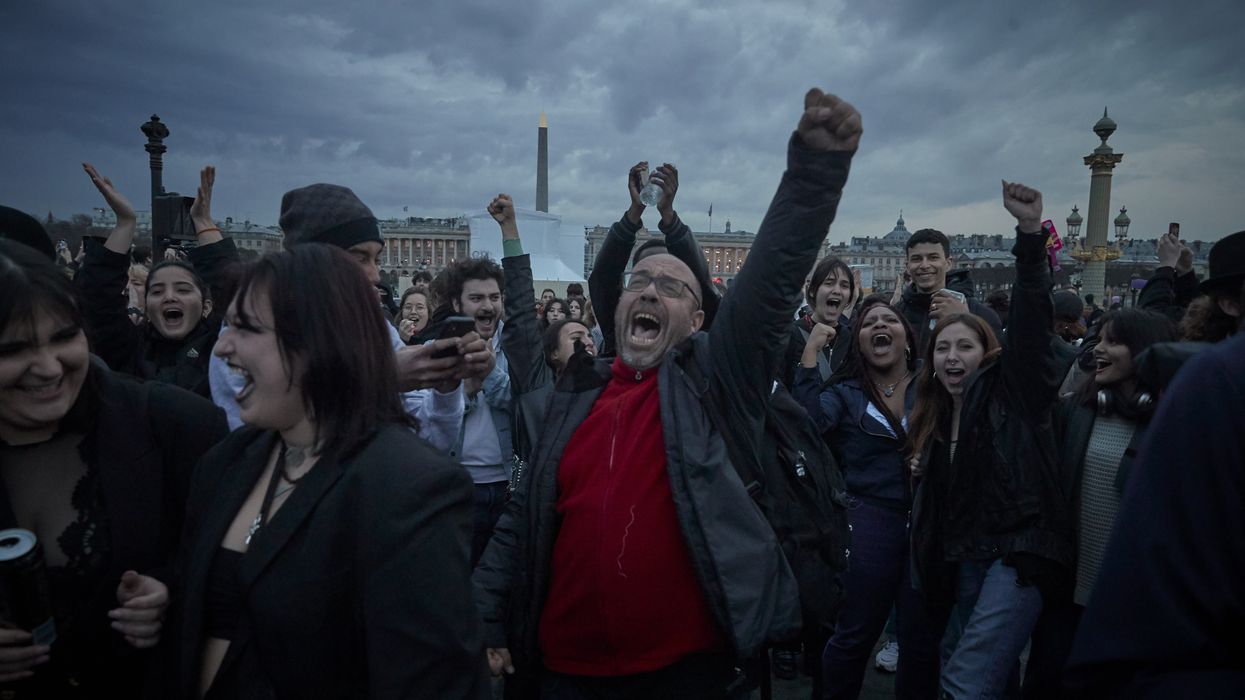 "This forced passage with the use of Article 49.3 must be met with a response in line with this show of contempt toward the people," declared one union leader as MPs introduced no-confidence motions.
Protests in Paris and across France have ramped up since President Emmanuel Macron's government on Thursday used a controversial constitutional measure to force through a pension reform plan without a National Assembly vote.

Fears that the Senate-approved measure—which would raise the retirement age from 62 to 64—did not have enough support to pass the lower house of Parliament led to a Council of Ministers meeting, during which Macron reportedly said that "my political interest would have been to submit to a vote… But I consider that the financial, economic risks are too great at this stage."
"This reform is outrageous, punishing women and the working class, and denying the hardship of those who have the toughest jobs."
After the meeting, French Prime Minister Élisabeth Borne announced the decision to go with the "nuclear option," invoking Article 49.3 of the French Constitution—a calculated risk considering the potential for a resulting motion of no-confidence.
Members of Parliament opposed to the overhaul filed a pair of no-confidence motions on Friday, and votes are expected on Monday. Although unlikely, given the current makeup of the legislature, passing such a motion would not only reject the looming pension law but also oust Macron's prime minister and Cabinet, and likely lead to early elections in France.
As Deutsche Wellereported:
"The vote on this motion will allow us to get out on top of a deep political crisis," said the head of the so-called LIOT group Bertrand Pancher, whose motion was co-signed by members of the broad left-wing NUPES coalition.

The far-right National Rally (RN) filed a second motion, but that was expected to get less backing. RN lawmaker Laure Lavalette however said her party would vote for "all" no-confidence motions filed. "What counts is scuppering this unfair reform bill," she said.
Leaders of the Les Republicains (LR) are not sponsoring any such motions. Reutersexplained that individuals in the conservative party "have said they could break ranks, but the no-confidence bill would require all of the other opposition lawmakers and half of LR's 61 lawmakers to go through, which is a tall order."
Still, Green MP Julien Bayou said, "it's maybe the first time that a motion of no-confidence may overthrow the government."

Meanwhile, protests against the pension proposal—which have been happening throughout the year—continue in the streets, with some drawing comparisons to France's "Yellow Vests" movement sparked by fuel prices and economic conditions in 2018.
Not long after Borne's Article 49.3 announcement on Thursday, "protesters began to converge on the sprawling Place de la Concorde in central Paris, a mere bridge away from the heavily guarded National Assembly," according toFrance 24.
As the news outlet detailed:
There were the usual suspects, like leftist firebrand Jean-Luc Mélenchon, thundering against a reform he said had "no legitimacy—neither in Parliament, nor in the street." Unionists were also out in strength, hailing a moral victory even as they denounced Macron's "violation of democracy."

Many more were ordinary protesters who had flocked to the Concorde after class or work. One brandished a giant fork made of cardboard as the crowd chanted "Macron démission" (Macron resign). Another spray-painted an ominous message on a metal barrier—"The shadow of the guillotine is nearing"—in the exact spot where Louis XVI was executed 230 years ago.
Police used tear gas to disperse the Concorde crowd. Interior Minister Gérald Darmanin told RTL radio 310 people were arrested nationwide—258 of them in Paris. He said, "The opposition is legitimate, the protests are legitimate, but wreaking havoc is not."
Anna Neiva Cardante is a 23-year-old student whose parents, a bricklayer and a cleaner, "are among those who stand to lose most."
"A vote in the National Assembly was the government's only chance of securing a measure of legitimacy for its reform," Neiva Cardante told France 24 as police cleared the crowd Thursday. "Now it has a full-blown crisis on its hands."
"This reform is outrageous," she added, "punishing women and the working class, and denying the hardship of those who have the toughest jobs."
Across the French capital early Friday, "traffic, garbage collection, and university campuses in the city were disrupted, as unions threatened open-ended strikes," DW noted. "Elsewhere in the country, striking sanitation workers blocked a waste collection plant that is home to Europe's largest incinerator to underline their determination."
"Article 49.3 constitutes a triple defeat for the executive: popular, political, and moral," declared Laurent Escure, secretary general of the labor union UNSA. "It opens up a new stage for the protests."
The French newspaper
Le Monde
reported
that "the leaders of France's eight main labor unions called for 'local union rallies' on the weekend of March 18 and 19 and for a 'new big day of strikes and demonstrations' on Thursday, March 23."
Philippe Martinez of the CGT union asserted that "this forced passage with the use of Article 49.3 must be met with a response in line with this show of contempt toward the people."
Fellow CGT representative Régis Vieceli vowed that "we are not going to stop,"
telling
The Associated Press
that flooding the streets and refusing to work is "the only way that we will get them to back down."
News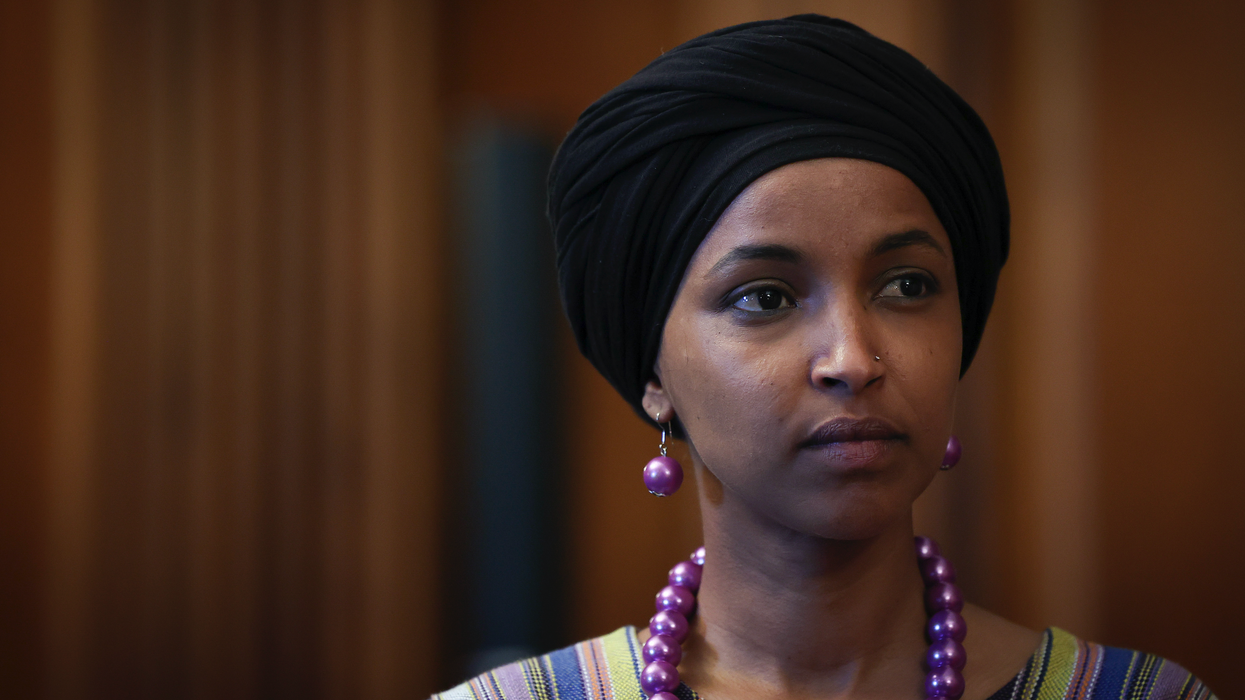 "Have we fully learned the lessons from this failed war of aggression, or are we doomed to repeat it?" the progressive lawmaker asked on the eve of the 20th anniversary of the U.S.-led invasion.
Congresswoman Ilhan Omar on Friday marked the upcoming 20th anniversary of the George W. Bush administration's invasion of Iraq—where thousands of U.S. troops remain today—by asking if Americans have learned anything from the "failed war of aggression" and warning that waging another such war will have even more dire consequences.
In a Twitter thread, Omar (D-Minn.) asserted that "20 years later, the Iraq War remains the biggest foreign policy disaster of our generation, one that took thousands of American lives and hundreds of thousands of Iraqi lives."
As Common Dreamsreported Wednesday, the Costs of War Project at Brown University's Watson Institute for International and Public Affairs estimates as many as 580,000 people were killed in Iraq and Syria since 2003 and nearly 15 million people were made refugees or internally displaced by the war—which is forecast to cost a staggering $2.9 trillion by 2050.
The war was waged—under false pretenses against a country that had nothing to do with the September 11 attacks—by neoconservative Republicans in the Bush administration who since before 9/11 had sought a way to invade Iraq and oust erstwhile ally Saddam Hussein. The horrors of war and occupation included torture, indiscriminate killing, sex crimes, environmental devastation, and soaring birth defects caused by the use of depleted uranium weapons.
What then-White House Press Secretary Ari Fleischer called Operation Iraqi Liberation—OIL—devastated much of Iraq but enriched multinational corporations while creating a power vacuum that was eventually filled by Islamic State, whose rise to power in much of Iraq and neighboring Syria led to a second phase of the war launched during the administration of former President Barack Obama that continues today.

"Have we fully learned the lessons from this failed war of aggression, or are we doomed to repeat it?" Omar asked.
"Our foreign policy discourse remains fundamentally pro-war," Omar noted. "Think tanks (often the same ones who cheerled the Iraq War) outflank each other to justify armed conflict and derail diplomacy with adversaries like Iran."
Omar—whom Republicans recently ousted from the House Committee on Foreign Affairs—continued:
Instead of seeing China as a geopolitical challenge to be managed, politicians gin up jingoistic sentiment and nationalism to see who can be the most "anti-China."

Our spending on Pentagon waste and new weapons continues to rise uncontrollably—with weapons contractors wielding more lobbying power than ever in Washington.

Our national media too often treat war as a game—a way to juice ratings as fewer Americans turn into TV news—rather than the most horrific state of conditions to be avoided at all costs.

Claims from senior national security officials are reported as fact, even when no evidence for those claims is presented.

Much like the lost Iraqi lives lost were often ignored 20 years ago, we continue to ignore the pain and suffering of Black and Brown people in places like Syria, Yemen, Ethiopia, Myanmar, Haiti, and more.
"To truly be able to avoid another Iraq, we need a national reckoning with how we got into it the first place," argued Omar, who fled civil war in Somalia with her family when she was a child.

"We need accountability for those who got us into this war," Omar said. "But most of all we need to see all of our lives connected as part of the human fabric—to understand that the parent who loses a child in war could be us, that the child who is displaced could be our child."
"Because the next Iraq," she added, "will be even worse."

News
SUPPORT OUR WORK.
We are independent, non-profit, advertising-free and 100%
reader supported.