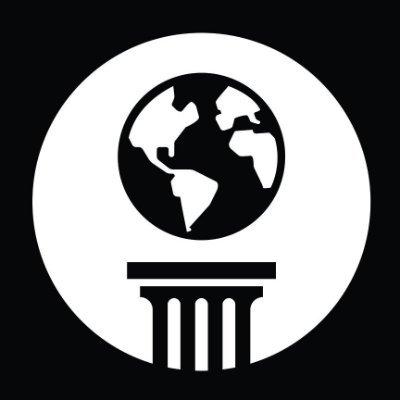 For Immediate Release
June, 15 2015, 10:15am EDT
Proposed Exelon Merger Appealed
WASHINGTON
Summary
Last Friday Earthjustice filed, on behalf of Sierra Club and the Chesapeake Climate Action Network, an appeal of the Maryland Public Service Commission's approval of Exelon's take-over of PEPCO and Delmarva Power. On May 15, the Commission approved this acquisition in a 3-2 split decision. Earthjustice contends that the Commission's majority decision is flawed because it failed to properly consider the harm to Maryland and ignored statutory directives.
Statement from Susan Stevens Miller, Earthjustice's lead counsel on this case
"This acquisition is simply not in the best interest of Pepco or Delmarva Power customers. There are significant and real risks that Exelon will use this merger to increase energy bills over the next few years to subsidize its failing investments in nuclear power. The minimal additional conditions imposed by the Commission will not offset the harms caused by this merger. Exelon's long history of hostility to renewable energy and competition from small clean energy businesses is a threat to the future of homegrown clean energy projects in Maryland.
"We look forward to explaining to the Circuit Court the errors committed by the Commission in approving this acquisition."
Earthjustice's main resource page for this proposed merger https://earthjustice.org/cases/2015/exelon-pepco-merger-proceeding
Next steps
After the Commission files the record with the Queen Anne's County Circuit Court, we will file our brief and set forth in detail the errors committed by the Commission's majority in approving the acquisition.
Earthjustice is a non-profit public interest law firm dedicated to protecting the magnificent places, natural resources, and wildlife of this earth, and to defending the right of all people to a healthy environment. We bring about far-reaching change by enforcing and strengthening environmental laws on behalf of hundreds of organizations, coalitions and communities.
800-584-6460
LATEST NEWS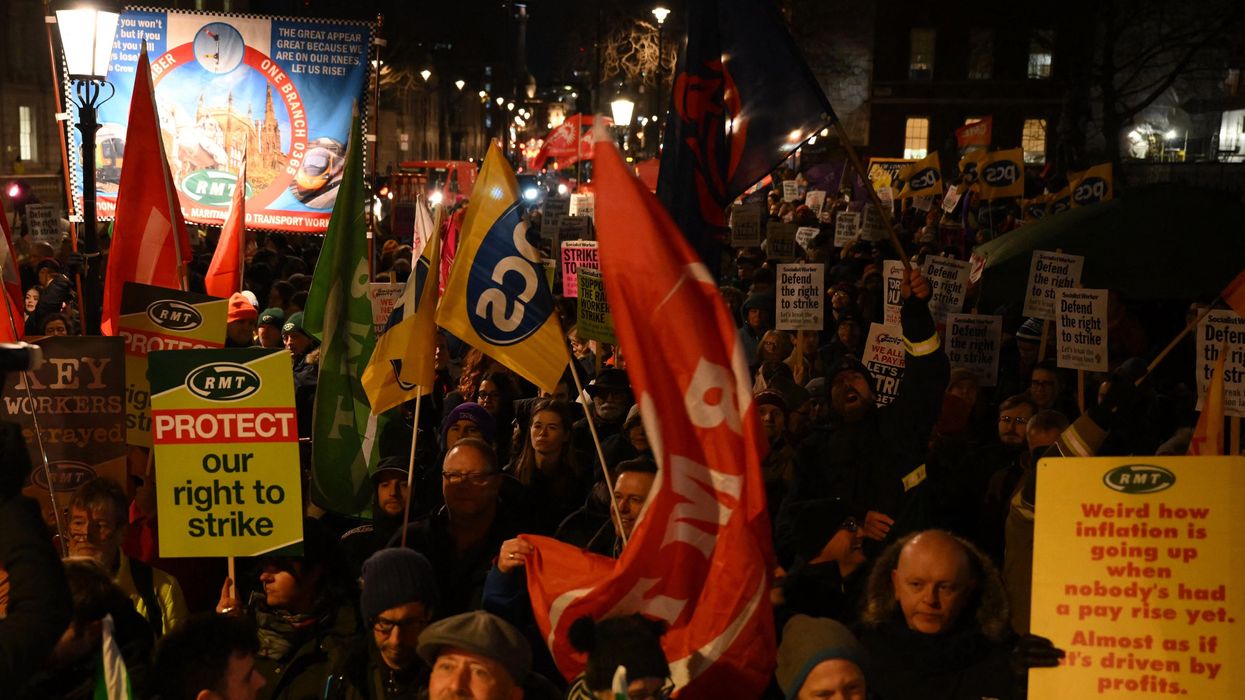 "You're either with nurses, teachers, firefighters, and frontline workers. Or you're with the Tory government," said the Enough Is Enough campaign. "It's time for everyone to pick a side."
Lawmakers from the United Kingdom's Conservative Party advanced anti-strike legislation on Monday night despite the objections of tens of thousands of petitioners and thousands of demonstrators outside, but economic justice advocates made clear that the fight for fundamental workers' rights is far from over.
"After last night, the choice is clear," the Enough Is Enough campaign against neoliberalism tweeted Tuesday morning. "You're either with nurses, teachers, firefighters, and frontline workers. Or you're with the Tory government. It's time for everyone to pick a side."
Thousands of trade unionists and progressive activists gathered in London on Monday night to protest the Tories' so-called Strikes Bill as it was being read for a second time in the Palace of Westminster.
"This bill is really about... weakening the power of workers."
If finalized, the legislation would allow right-wing British Prime Minister Rishi Sunak's administration to impose undisclosed "minimum service regulations" to force striking nurses, teachers, firefighters, rail staff, and others back to work. If they refuse, workers can be terminated, even during a labor stoppage to prevent pay cuts, and the union can be sued into bankruptcy.
The anti-democratic proposal comes amid a surge in labor unrest across the U.K., with teachers in England and Wales voting Monday afternoon to strike on February 1, the same day 100,000 other public sector workers were already scheduled to walk off the job to demand better pay and benefits.
Monday night's rally, which began at 6:00 pm local time, featured several speakers. Those who took the stage include Mick Lynch, the popular Rail, Maritime, and Transport union leader behind Britain's recent rail strikes; Communication Workers Union general secretary Dave Ward; Jo Grady, general secretary of the University and College Union; Fire Brigades Union general secretary Matt Wrack; Jordan Rivera from National Health Service Workers Say No!; Paul Nowak, general secretary of the Trades Union Congress; and left-wing Labour Party MP Zarah Sultana.
"Make no mistake," Nowak told the crowd. "This bill is a fundamental attack on the right to strike that will force workers across the public sector to cross picket lines or face the sack."
Public and Commercial Services Union organizer Clare Keenan described the bill as an "attack on my human rights and those of my fellow workers."
"You can't make people go to work five days a week and hav[e] to use food banks and remov[e] their ability to protest," said Keenan. "It's just a hurdle that they're putting in the way to stop workers from taking industrial action."
\u201cJust wow. What a powerful demo tonight. #RightToStrike #EnoughIsEnough\u201d

— Fire Brigades Union (@Fire Brigades Union) 1673910647
\u201cThe Tories' proposed new anti-worker law would see nurses, firefighters, teachers and other key workers sacked for striking for fair pay.\n\nTonight, outside Downing Street, I pledged to fight this attack on our democratic rights: From Parliament to the picket line #RightToStrike\u201d

— Zarah Sultana MP (@Zarah Sultana MP) 1673903506
Inside the House of Commons, meanwhile, Sultana delivered a fiery speech outlining why she voted against the Tories' anti-strike legislation.
"There was a brief period in the pandemic, where we all recognized who keeps our country running. And it wasn't the city bankers, hot-shot lawyers, or big business executives," said Sultana. "It was the people who drive our buses, who sweep our streets, who post our mail, it's people who teach our kids, and nurse us back to health."
"Briefly, even the members opposite thanked them," Sultana said, referring to Conservative MPs. "They called them 'key workers' and 'heroes,' and clapped for them with the cameras rolling."
"But as key workers knew, clapping doesn't pay the bills, and with a decade of falling wages, they couldn't go on," Sultana continued. "As the cost of living has soared, workers are saying, 'enough is enough,' and they are demanding a better deal."
"Of course, the government's line has changed," said Sultana. "Members opposite are now calling workers 'greedy,' saying they are 'selfish.' They've started pitting workers against each other, saying that railway workers couldn't get a pay rise if nurses weren't, but that nurses weren't allowed a pay rise either."
"And now they've stooped to this: An anti-worker bill that threatens the civil liberties of us all," she added. "This new law would see key workers like nurses, railway workers, firefighters, and teachers fired for going on strike. From clapping nurses, they're sacking nurses."
According to Sultana: "They say it's about safety, but that word isn't mentioned even once in the pages of this bill. They say it's about bringing us in line with other European nations, but Britain already has some of the most restrictive anti-union laws in the Western world. And no matter what they say, it's definitely not about resolving current disputes; it's only inflaming tensions and making negotiations harder."
"What this bill is really about," she argued, "is shifting the balance of power: weakening the power of workers and making it easier for bosses to exploit them and for the government to ignore them."
On social media, Sultana slammed Tory MPs for "disgracefully" backing the bill but stressed that "the fight isn't over."
"Let's now build a movement to defend the right to strike and build a Britan fit for workers," she wrote, linking to an Enough Is Enough petition that has been signed by more than 160,000 people.
The Tories' anti-strike bill is not yet law. It remains at the committee stage in the House of Commons, where it must be passed for a third time. If that happens, the House of Lords must approve the legislation on three separate occasions as well before it becomes law.
"The right to strike is the vanguard of democracy and freedom."
Sunak's attempt to curtail the right to strike has been widely condemned. According to King's College, London law professor Ewan McGaughey, the legislation is best characterized as a "pay cut and forced labor bill" and would constitute a "gross violation of international law."
"The right to fair pay and collective action are inalienable rights, enshrined in the Universal Declaration that followed the Second World War, and the International Bill of Rights of 1966," McGaughey wrote Monday. "These rights exist because workers, faced with authoritarian employers and governments, could always do one thing: they could just say 'No. If they don't pay, we won't work.'"
McGaughey continued: "Strikes brought down the Kaiser. Strikes forced the Empire to quit India. Strikes opened the Iron Curtain. Strikes finished Apartheid in South Africa. The right to strike is the vanguard of democracy and freedom, and whether they have the self-awareness or not, Sunak and [Business Secretary Grant] Shapps are treading blindly down the road to tyranny, like Viktor Orbán's Hungary, or Vladimir Putin's Russia."
"What should the government do to stop the strikes?" McGaughey asked. "First, it should not cut public workers' pay: an inflation-protected pay rise would cost just £10 billion, after tax and National Insurance receipts, on the government's own figures. This money can come from taxing Shell, BP, and big fossil fuel polluters whose excess profits have inflated bills and prices. Second, it should rebuild fair pay scales through sector-wide, good faith collective bargaining, and the right of workers to elect at least a third to half of directors on their enterprise board. Third, it should repeal the anti-strike laws, and enshrine a positive right to take collective action, including in solidarity, against reckless management shut downs."
Speaking in the House of Commons on Monday night, Labour Party deputy leader Angela Rayner gave voters a reason to show up for the next election, vowing to repeal the Tories' anti-strike bill, which she dubbed the "sacking nurses bill" and called one of the most "indefensible and foolish pieces of legislation to come before this House in modern times."
Sultana, for her part, delivered "a message to those watching at home who aren't sure about the strikes."
"If your pay is too low and your bills are too high, if you're struggling to make ends meet, if you can't get a doctor's appointment, you're not alone," said the lawmaker. "But the problem isn't striking workers. Your problem isn't migrants, refugees, or trans people either, or whoever the right-wing press is scapegoating today. Your problem is this Tory government and their 13 years of disastrous rule and the rigged economy that they've built."
"Because alongside record numbers of food banks, Britain has a record number of billionaires, record profits for big business, and record wealth for the top 1%," Sultana noted. "So let's bring together everyone who's had enough, and from the picket line to Parliament, let's fight for a better deal."
News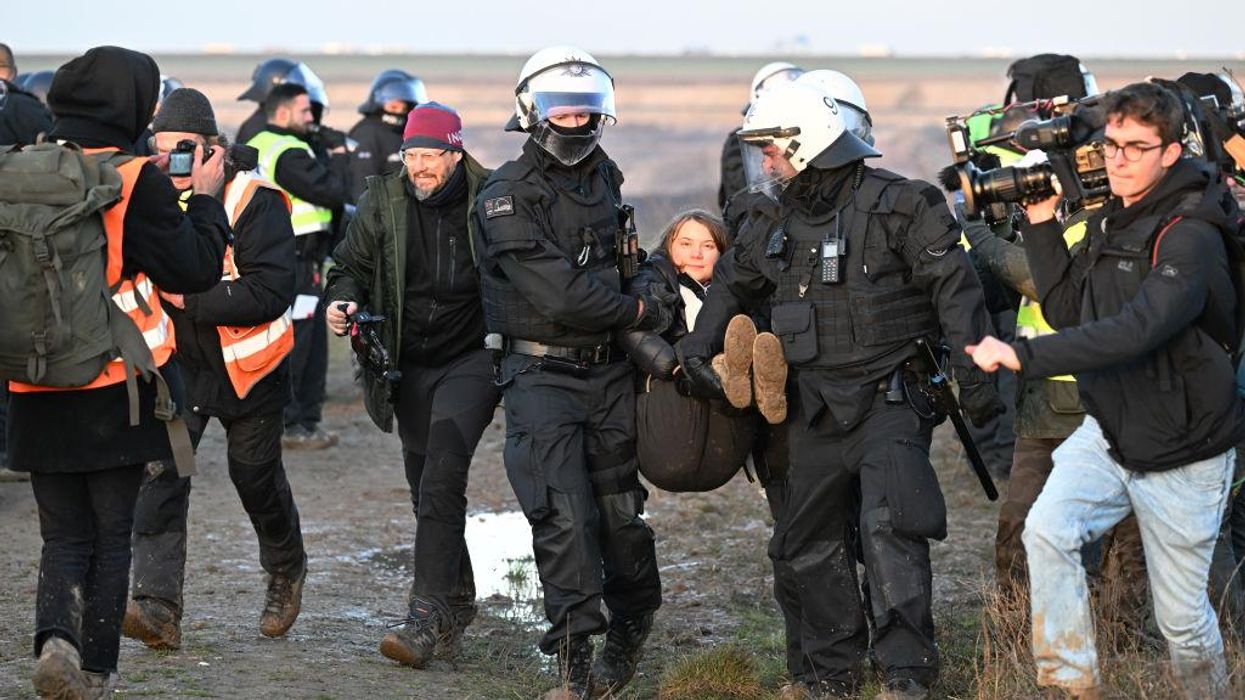 The Swedish climate campaigner had called out the "outrageous" police violence in the region as well as the governments and corporations "destroying the environment, putting countless people at risk."
Swedish climate activist Greta Thunberg was among the demonstrators detained by German police on Tuesday while protesting the
destruction
of the village Lützerath to expand an open-pit coal mine.
After arriving in Germany last week to support local campaigners battling the expansion, 20-year-old Thunberg joined activists staging a sit-in nearly six miles from the Lützerath, at the edge of the mine owned by energy utility RWE.
"Greta Thunberg was part of a group of activists who rushed towards the ledge. However, she was then stopped and carried by us with this group out of the immediate danger area to establish their identity," a spokesperson for Aachen police toldReuters, noting that one activist jumped into the mine.
According to Reuters:
It was not yet clear what would happen to Thunberg or the group she was detained with, or whether the activist who jumped into the mine was injured, the spokesperson said, adding the police would provide an update within the hour.

Thunberg was carried away by three policemen and held by one arm at a spot further away from the edge of the mine where she was previously sat with the group.

She was then escorted back towards police vans.
As Common Dreams previously reported, while visiting Lützerath on Friday, Thunberg said that it was "horrible to see what's happening here" and called out the "outrageous... police violence" occurring in the area.
"We expect to show what people power looks like, what democracy looks like," she vowed. "When governments and corporations are acting like this, destroying the environment, putting countless people at risk, the people step up."
On Saturday, the Fridays for Future founder joined thousands of people who rallied against the destruction of Lützerath. The New York Timesnoted that police used "water cannons and nightsticks to prevent protesters from charging the site, even though by then the village was virtually empty and many of its trees already felled."

News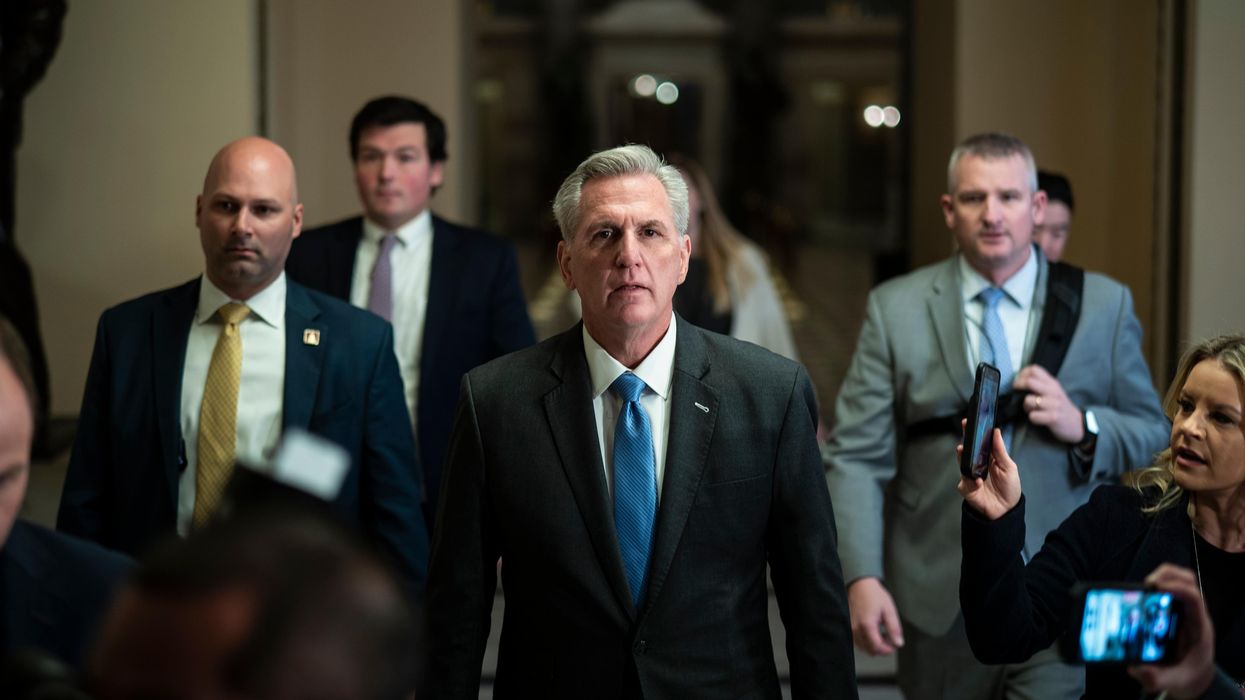 "They don't care about breaking the institutions, breaking the economy," said Rep. Ro Khanna.
Democratic Rep. Ro Khanna of California said Tuesday that House Republicans are threatening to "hijack the entire U.S. economy" and "subject it to collapse" in pursuit of cuts to Social Security and other right-wing policy goals, a warning that came as the Treasury Department prepared to take emergency measures to prevent the U.S. from breaching the debt ceiling.
"This is what the Freedom Caucus wants," Khanna said in an appearance on Democracy Now!, referring to the far-right faction of House Republicans pushing to use the debt ceiling as leverage to enact deep cuts to federal spending—a strategy that Speaker Kevin McCarthy (R-Calif.) has embraced.

"The consequence of that is also a massive default of the U.S. economy and higher interest rates, probably a severe recession, and jolting the global economy," added Khanna, who stressed his support for expanding rather than cutting Social Security. "But they don't care. They don't care about breaking the institutions, breaking the economy."

Watch:
\u201cCongressmember Ro Khanna says many Republicans are eager to use the looming fight over the debt ceiling as a way to undermine Social Security, Medicare and other popular public programs. "They don't care about breaking the institutions, breaking the economy," Khanna says.\u201d

— Democracy Now! (@Democracy Now!) 1673963102
Khanna's remarks came days after Treasury Secretary Janet Yellen announced her agency will begin taking certain "extraordinary measures" this week to prevent the U.S. from breaking through the debt ceiling, an arbitrary—and arguably unconstitutional—borrowing limit set by Congress that dictates how much the federal government can borrow to meet its obligations, which include Social Security and Medicare benefits.
If lawmakers fail to raise the borrowing limit due to GOP obstruction and the Biden administration refuses to take unilateral action, the U.S. could default on its debt, an unprecedented outcome that would carry far-reaching and devastating economic consequences such as the potential loss of millions of jobs.
The Washington Postreported Friday that House Republicans—who have repeatedly pledged to exploit a coming debt ceiling fight to secure Social Security cuts—are already "preparing a plan telling the Treasury Department what to do if Congress and the White House don't agree to lift the nation's debt limit later this year."
"The plan, which was previously unreported, was part of the private deal reached this month to resolve the standoff between House conservatives and Rep. Kevin McCarthy (R-Calif.) over the election of a House speaker," the newspaper continued. "Rep. Chip Roy (R-Texas), a leading conservative who helped broker the deal, told The Washington Post that McCarthy agreed to pass a payment prioritization plan by the end of the first quarter of the year."
"The emerging contingency plan shows how Republicans are preparing to threaten to not lift the nation's debt ceiling without major spending cuts from the Biden administration," the Post added. "Congress must pass a law raising the current limit of $31.4 trillion or the Treasury Department can't borrow anymore, even to pay for spending lawmakers have already authorized."
In a blog post on Tuesday, former U.S. Labor Secretary Robert Reich argued that the GOP agreement outlined by the Post "could be the most economically irresponsible backroom deal in Republican history (even conservative economists are warning that the consequences could include a stock-market spiral and significant job losses)."
"Congress could defuse this bomb by simply raising the debt limit, as it has dozens of times under presidents of both parties for decades," Reich wrote. "But the MAGA radicals now in control of the House of Representatives are refusing to raise the debt ceiling unless President Biden agrees to devastating cuts to Social Security, Medicare, and other key programs."
President Joe Biden has said he would not accept any cuts to Social Security or Medicare, a promise the White House reiterated on Friday.
"This should be done without conditions," White House Press Secretary Karine Jean-Pierre said of lifting the debt ceiling—something Republicans readily did when Donald Trump was president.
"There's going to be no negotiation over it," Jean-Pierre added. "This is something that must get done."
Biden previously indicated that he—unlike Yellen—would not support a complete elimination of the debt ceiling, raising questions about what executive steps the White House would be willing to take in the case of a perilous impasse in Congress.
The American Prospect's Robert Kuttner wrote in a column Tuesday that it is time for the White House to "call a halt to this whole game."
"As a number of legal scholars, led by Garrett Epps, have pointed out, the 14th Amendment explicitly dispenses with the need for a separate vote on increasing the debt. Section 4 provides that 'the validity of the public debt of the United States... shall not be questioned,'" Kuttner noted. "Biden could announce that he is not going to play the Republicans' game and relitigate spending that has already been approved by Congress. The Republicans would contend that this breaching of the legislated debt ceiling is illegal, and appeal it to the high court."
"By refusing to play," Kuttner added. "Biden would signal that if Kevin McCarthy wants to tank the world economy by allowing the U.S. to default on Treasury bonds, that's on him."
While acknowledging that such a "hardball" strategy would come with risks, Kuttner argued that "allowing McCarthy to call the tune, forcing disabling budget cuts and humiliating Biden's presidency, has even greater risks."

News
SUPPORT OUR WORK.
We are independent, non-profit, advertising-free and 100%
reader supported.