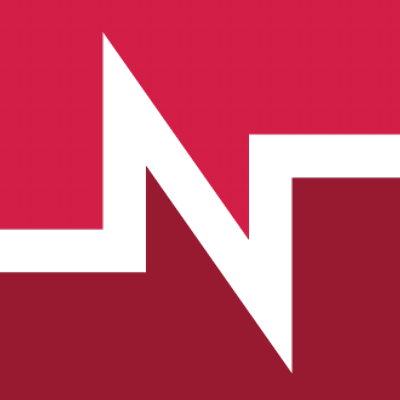 For Immediate Release
Contact:
Charles Idelson, 510-273-2246, Korey Hartwich, 240-235-2006 or Liz Jacobs, 510-273-2232
Nurses Call on Federal OSHA, Other States to Follow California Mandate of Highest Ebola Safeguards for RNs, Public
OAKLAND
National Nurses United today called on the the U.S. Occupational Safety and Health Administration and other states to follow the landmark mandatory safeguards established by California to protect nurses, other health workers, and the public from the threat of the deadly Ebola virus.
NNU will hold a press conference Tuesday morning at 10 a.m. EST in Washington in front of the Department of Labor, 200 Constitution Ave. NW to announce details of a stepped up effort nationally, based on the California model.
NNU/CNA leaders will also hold a press conference Tuesday in Sacramento, Ca at 12:30 p.m. PST to discuss the next steps nationally, and how nurses will work to monitor and enforce the new California standards on the North Steps of the State Capitol prior to a state legislative hearing on Ebola preparedness.
Late Friday, California state officials released updated Ebola guidance for all California hospitals that require the optimal level of personal protective equipment, comprehensive training procedures, and other protocols that mirror the standards NNU and the California Nurses Association RNs have campaigned for in California and across the nation for two months.
More than 60,000 people have signed a national on-line petition calling for the federal government to require hospitals to adopt the optimal Ebola safeguards. The petition may be viewed at https://www.nationalnursesunited.org/page/s/national-nurses-united-urges...
Just last week, 100,000 RNs and other health workers participated in a global day of Ebola awareness, sponsored in the U.S. by NNU, to demand the highest level of protections.
NNU will press for legislation and regulation in other states, and continue to demand the federal government enact mandatory guidelines all hospitals must follow for Ebola and other epidemics modeled on the California standards.
"Nurses have raised their voices, and California, under the leadership of Gov. Jerry Brown, has listened, acted, and once again set a benchmark for the nation," said NNU and CNA Executive Director RoseAnn DeMoro.
"California nurses, other health workers and the public will be safer, but Ebola and other pandemics know no borders. Federal officials and other states should adopt the same standards. If California can act, all our other elected leaders and agencies can as well," DeMoro said.
The new California standards build on existing California Occupational Safety and Health Administration (Cal OSHA) regulations that, as Cal OSHA acting chief Juliann Sum reports "clarify the requirements hospitals must meet to ensure hospitals and health care workers take the proper steps to safely provide care for suspected or confirmed Ebola patients" in hospitals "where the risk of infectious disease transmission is the highest."
NNU notes the standards go well beyond the faulty procedures and protective gear employed by hospitals across the U.S., and the current, unenforceable recommendations of the federal Centers for Disease Control and Prevention.
By contrast, California regulations are mandatory. If hospitals don't comply with the new guidelines, they will face civil penalties, noted Cal OSHA's Sum. CNA will closely monitor hospital compliance with the guidelines, and work closely with Cal-OSHA on enforcement.
"With the hospital industry dismissing the concerns of the nurses, and the federal government failing to order the hospitals to implement the optimal level of Ebola protection, California, under the stewardship of Gov. Brown, has heard the voices of nurses, and established a model that all should follow," said CNA Co-President Zenei Cortez, RN.
"The nurses are fighting for the public. They went to the governor demanding action. He departed from the paralysis of government and corporate inaction. He listened intently and heard the nurses reports of how deeply unprepared and resistant hospitals were and he moved to protect the public, the nurses, and other health care workers," DeMoro said, adding, "That's how government should work, Gov. Brown has delivered an example for the nation."
In addition to Gov. Brown's leadership, the nurses also praised the diligent work of Cal OSHA in developing guidance on the standards.
The California regulations embody the precautionary principle NNU has advocated in response to Ebola, that absent scientific consensus that a particular risk is not harmful, especially one that can have catastrophic consequences, the highest level of safeguards must be adopted, and a sharp contrast to the profit principle that has guided the response of most hospitals, DeMoro noted.
Among highlights, under the new standards:
California hospitals are now required to have full-body protective suits, that meet the American Society for Testing and Materials F1670 standard for blood penetration, F1671 standard for viral penetration, that leave no skin exposed or unprotected, and that are available for all hospital staff providing care for a suspected or confirmed Ebola patient, employees cleaning contaminated areas, and staff assisting other employees with the removal of contaminated protective gear.
Hospitals must provide powered air-purifying respirators (PAPRs) with a full cowl or hood for optimal protection for the head, face and neck of any RN or other staff who provide care for a suspected or confirmed Ebola patient. Like the suits, this requirement extends to cleaning contaminated areas or assisting staff in removal of protective gear. Both these respirators and the suits have been a key NNU demand, and as Cal OSHA noted, the respiratory protection standards "go beyond the current (CDC) recommendations."
Infection by the Ebola virus can occur not just through direct contact with droplets of bodily fluids, but even through aerosol transmission of fluids from coughing or other aerosol exposure with an Ebola patient.
Regular training is required for any staff who are at risk of exposure, including hands on practice in teams with the ability to interact and ask questions. Computer based training does not meet the requirement.
Employees who report hospitals that violate the regulations are protected from retaliation by their employers with whistleblower protection.
National Nurses United, with close to 185,000 members in every state, is the largest union and professional association of registered nurses in US history.
(240) 235-2000
LATEST NEWS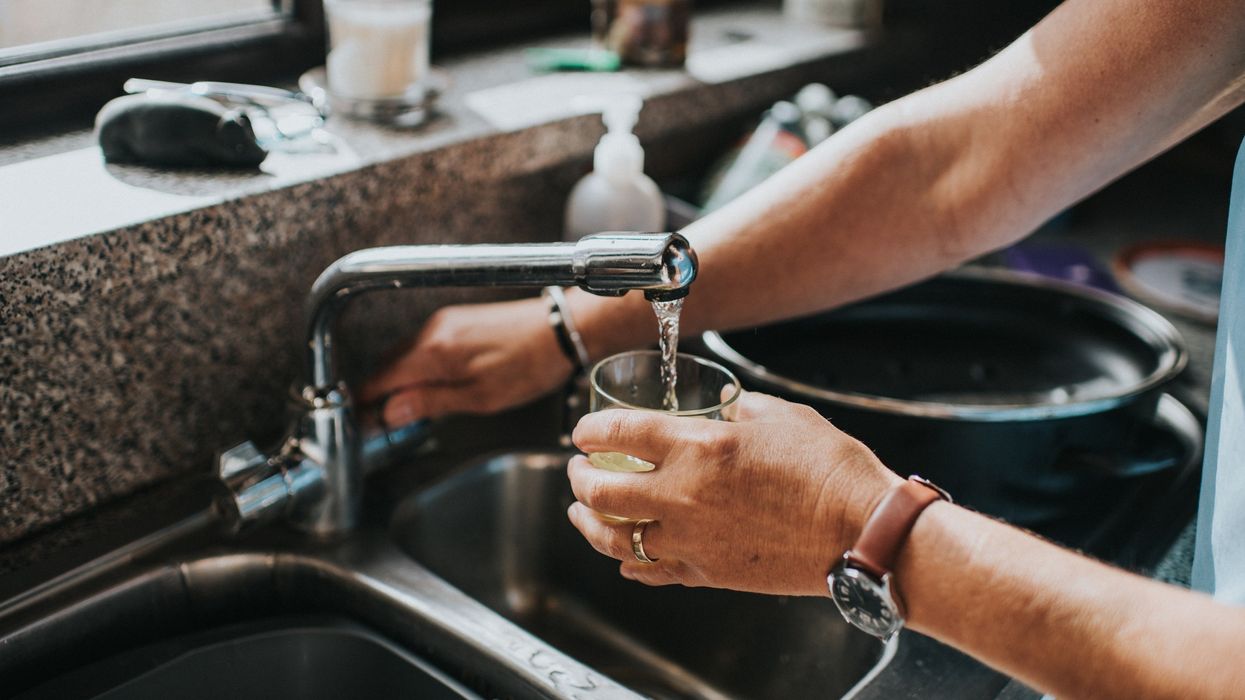 Researchers found that women exposed to higher levels of PFAS, phenols, and parabens had elevated odds of breast, ovarian, skin, and uterine cancers.
Exposure to a range of widely used chemicals may significantly increase the odds of certain hormonally driven cancers in women, according to U.S. government-funded research published Monday.
In a study appearing in the Journal of Exposure Science & Environmental Epidemiology, researchers analyzed data collected by the U.S. Centers for Disease Control and Prevention and found that women exposed to per- and polyfluoroalkyl substances (PFAS), phenols, and parabens had higher odds of having been diagnosed with cancers of the breast, ovary, skin, and uterus.
Researchers from the University of Southern California, University of Michigan, and University of California, San Francisco linked exposure to PFAS compounds PFDE, PFNA, and PFUA with a doubling or near-doubling in the odds of a previous melanoma diagnosis and, for PFNA, an elevated risk of uterine cancer. Women with higher exposure to BPA—which is used in many plastic products—and 2,5-dichlorophenol, a chemical found in many dyes, had higher odds of a previous ovarian cancer diagnosis.
"People should care about this because we know that there is widespread human exposure to these chemicals."
The study also found that "various associations between environmental chemical exposures and previous cancer diagnoses were modified by race," including in Black, Latina, and Asian women targeted by advertisements for hair-straightening and skin-lightening products containing phthalates, and phenols.

"People should care about this because we know that there is widespread human exposure to these chemicals and we have documented data on that," Max Aung, an assistant professor of environmental health at the University of Southern California's Kreck School of Medicine and a senior author of the study, toldThe Guardian.
"These chemicals can increase the risk of various different health outcomes and they can alter your biological pathways," Aung added. "That is important to know so that we can better prevent exposures and mitigate risks."
Commonly called forever chemicals because they do not biodegrade and accumulate in the human body, PFAS have myriad uses, from nonstick cookware to waterproof clothing to firefighting foam. According to the U.S. Agency for Toxic Substances and Disease Registry, PFAS is also linked to cancers of the kidneys and testicles, low infant weight, suppressed immune function, and other adverse health effects. It is found in soil and water around the world and is present in almost everyone's blood.
A 2020 Environmental Working Group study found more than 200 million Americans could have PFAS in their drinking water. The advocacy group maintains an interactive map showing more than 2,800 PFAS-contaminated sites in all 50 states, Washington, D.C., and multiple U.S. territories.
Investigative journalism and congressional hearings beginning in 2018 have revealed that chemical giants DuPont and 3M understood—and covered up—the extreme toxicity of PFAS, drawing subsequent comparisons with how Big Tobacco for decades conspired to conceal the deadly dangers of cigarettes.
The Bipartisan Infrastructure Law signed by President Joe Biden in 2021 allocated $9 billion to mitigate PFAS contamination in U.S. drinking water systems. However, other congressional efforts to limit and remediate PFAS contamination have died under intense lobbying from the chemical industry.
News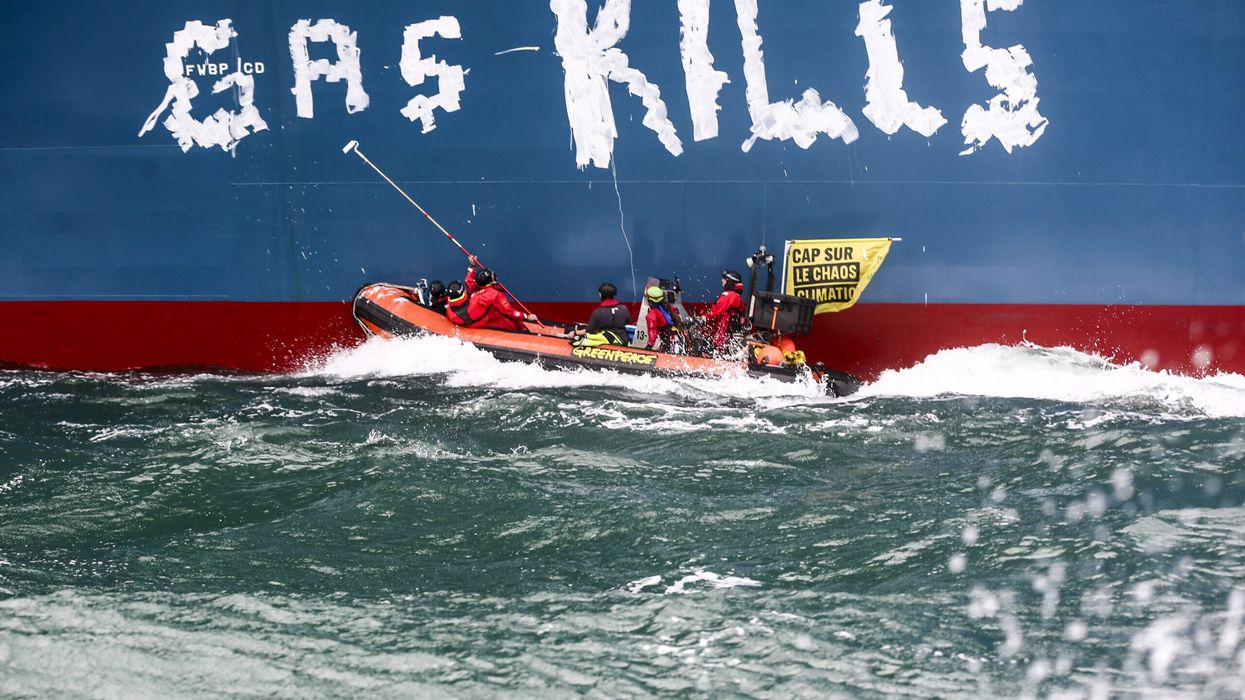 Gas companies "cynically used... the Russian invasion of Ukraine to frighten governments into massive, unneeded investment into and expansion of fossil gas imports and infrastructure," one campaigner said.
As part of the Global Fight to End Fossil Fuels, activists from Greenpeace France attempted to block a new TotalEnergies liquefied natural gas terminal from entering the port of Le Havre Monday morning.
Kayakers paddled between the port entrance and the tanker carrying the terminal—the Cape Ann—and wrote "Gas kills" in white paint along its side, Reuters reported.
"This LNG terminal is yet another blatant example of 'shock doctrine,' where gas operators shifted their public messaging and lobbying from 'energy transition' to 'energy security' and cynically used the opportunity after the energy supply concerns triggered by the Russian invasion of Ukraine to frighten governments into massive, unneeded investment into and expansion of fossil gas imports and infrastructure," Greenpeace France oil, transport, and ocean campaigner Hélène Bourges said in a statement.
The LNG floating storage regasification unit did arrive at the port in Western France Monday morning, TotalEnergies told Reuters.
But the Greenpeace activists argue its arrival contradicts French President Emmanuel Macron's 2022 promise to make France the first major nation to abandon the fossil fuels driving the climate emergency. What's more, the gas is mostly U.S. shale gas, obtained by fracking—a method banned in France because of the harm it does to the global climate and the health and environment of local communities.
The activists in kayaks carried banners reading "Total: shale dealer," "Macron: shale dealer," and "End Fossil Crimes."
Members of Scientists in Rebellion also came to Le Havre to support the action.
"This LNG terminal is a sham that responds neither to the crisis nor to energy sovereignty and pushes us into a scenario of climate chaos," the group wrote on X, formerly Twitter.
Greenpeace challenged the narrative that increased LNG is necessary to help France and the rest of Europe meet their energy needs in the wake of Russia's invasion of Ukraine. In a report copublished in June with Disclose, Greenpeace France pointed out that the country's existing LNG terminals did not use their maximum capacity in 2022 and were underutilized during the first half of 2023.
"If France really suffered from a gas supply crisis in 2022 that was severe enough to justify the new floating terminal in Le Havre, it's surprising that the capacities of existing terminals, particularly the ones at Dunkerque and Fos Tonkin, were underutilized," the report authors wrote.
"This summer's extreme weather events have highlighted the urgency of moving away from fossil fuels."
Instead, they argued that the LNG increase was the result of lobbying from the oil and gas industry.
"The only beneficiaries of the LNG gas infrastructure in Le Havre are TotalEnergies, the operator of the floating terminal, and its shareholders, whose private interests and gains prevail over climate action and people's health, with the complicit support of the French government that granted an unprecedented legal preferential regime to set up this operation," Bourges said in a statement.
Greenpeace's action followed a summer of deadly heatwaves, fires, and floods and a global mobilization to end fossil fuels from September 15-17.
"This summer's extreme weather events have highlighted the urgency of moving away from fossil fuels," Greenpeace France wrote on social media.
The group said it had two demands for Macron: to prevent the new terminal from being used and to kill any other fossil fuel projects under consideration.
News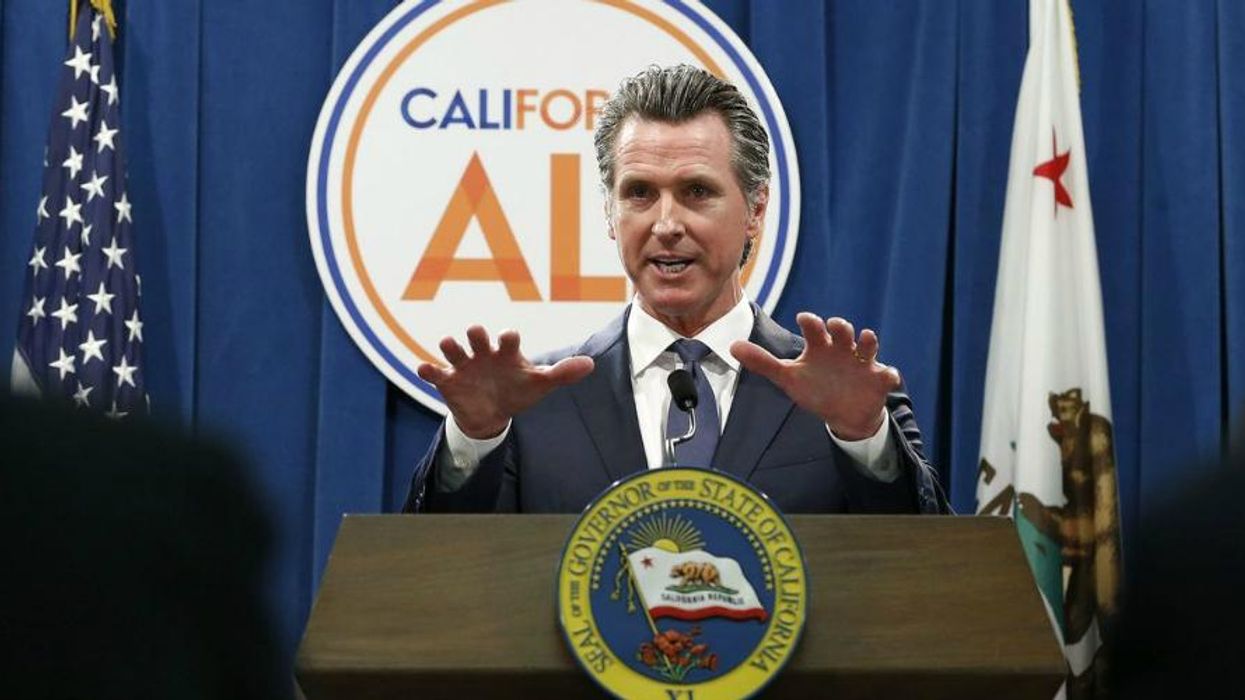 "These two first-in-the-nation bills will provide unprecedented insight into corporate climate emissions and financial climate risk," said one advocate.
Climate advocates expressed hope Monday that California Gov. Gavin Newsom would help usher in a new era of accountability for corporate polluters nationwide after he confirmed plans to sign legislation forcing companies to publicly disclose their climate-related risks and more complete accounting of their total emissions.
At a Climate Week event in New York on Sunday, Newsom said he wants to maintain California's status as a state leading the way to confront the climate crisis and that signing Senate Bill 253 is part of that effort.
The bill would require companies operating in California and earning at least $1 billion per year to disclose the climate risks at every stage of their supply chains and disclose all greenhouse gas emissions, including investments, attributable to their business practices.

"Would I cede that leadership by having a response that is anything but, 'Of course I will sign that bill?'" the Democratic governor said to a reporter at a panel discussion. "No, I will not."
Newsom said he also plans to sign S.B. 261, which would require companies in California to submit climate-related risk reports, detailing costs for increased compliance and insurance.
The governor noted that his office plans to do "some cleanup on some little language" in the bills but did not say what changes would be made.

S.B. 253 would be the first measure in the U.S. to require companies to disclose their fossil fuel emissions in scopes 1, 2, and 3 in their supply chains.
Scope 1 emissions refer to those caused directly by a company as it runs machinery to make its products, while scope 2 emissions are those created by products or equipment that a company purchases, such as fossil fuel-generated energy for its facilities.
Advocates say scope 3 emissions, which are produced by customers who use the company's products, are often overlooked by big polluters when they make climate pledges, but make up the bulk of corporate emissions.
Requiring the accounting of all emissions in a company's supply chain, said California Environmental Voters, "is nothing short of historic."
Around 5,000 companies will be required to comply with the law, illustrating where the majority of emissions are coming from in their supply chains.
In contrast, federal rules proposed by the Securities and Exchange Commission would apply only to publicly traded companies and wouldn't require them to disclose scope 3 emissions.
Mindy Lubber, president and CEO of sustainability advocacy group Ceres, expressed hope that California's new laws will "set another leading standard to increase corporate transparency and help to mitigate financial and climate risk."
"These two first-in-the-nation bills will provide unprecedented insight into corporate climate emissions and financial climate risk," said Lubber. "This is exactly the kind of policy framework that investors have long sought to better understand how companies are working to manage and mitigate the immense financial impacts of the climate crisis."
Lubber noted that the legislation has "support from dozens of leading businesses that recognize the massive opportunity of the shift to a low-carbon economy and deserve a standardized and consistent platform to showcase their efforts."
The Greenlining Institute, which is based in Oakland, California and advocates for communities of color that are disproportionately impacted by fossil fuel emissions, called Newsom's commitment to signing the bills "a huge win."
Last year, the Biden administration proposed strict limits on vehicle pollution based on standards set by California.
Lynn LoPucki, a law professor at the University of Florida, told Capital & Main last week that S.B. 253 "is really a national bill" that will force nearly every major company that does business in California to report its emissions.
"The idea is that companies will make a greater effort to reduce their greenhouse gas emissions once they're reporting them. They know investors care, and they also, I think, know that consumers and the public care," LoPucki told the outlet. "Virtually every company is doing corporate social responsibility reporting, or webpages in which they profess concern about corporate social responsibility. And today, that means reducing greenhouse gases."
News
Independent, nonprofit journalism needs your help.
Please Pitch In
Today!