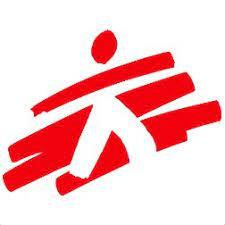 MSF Reduces Medical Activities Following Massacre
Following the brutal killing of more than one dozen civilians and three of its humanitarian workers in a hospital in the Central African Republic (CAR) last month, the international medical humanitarian organization Doctors Without Borders/Medecins Sans Frontieres (MSF) today announced a one-week reduction of its activities in the country.
BANGUI, Central African Republic
Following the brutal killing of more than one dozen civilians and three of its humanitarian workers in a hospital in the Central African Republic (CAR) last month, the international medical humanitarian organization Doctors Without Borders/Medecins Sans Frontieres (MSF) today announced a one-week reduction of its activities in the country.
MSF is reducing its activities in CAR and in neighboring countries where it is supporting Central African refugees. The organization is also evaluating the working environment for its staff and the broader potential impact on its medical activities of the armed robbery and resulting massacre at the main hospital in the northern town of Boguila, in Ouham Prefecture on April 26, in which 16 people, including the three MSF workers, were killed.
"We urge the transitional government in CAR and all armed groups involved in the conflict to immediately and publicly condemn this horrific attack," said Arjan Hehenkamp, general director of MSF. "We demand that all armed groups take responsibility for the population living in areas under their control, publicly commit to reining in their troops, and respect civilians and humanitarian workers."
Neither CAR's transitional government nor representatives of armed groups have strongly condemned the massacre in Boguila, or other similar acts of violence throughout the country. It is crucial that parties to the conflict take responsibility and position themselves publicly on these attacks, MSF said.
As of today, all MSF outpatient, antenatal, and psychological consultations, along with vaccination and mobile clinic activities, are suspended in CAR for one week, along with related programs for Central African refugees in neighboring Chad, Cameroon, and the Democratic Republic of Congo. In CAR alone, this represents approximately 25,000 outpatient consultations, 40 to 50 percent of which are typically related to malaria, which is endemic in CAR.
In Boguila, MSF treated more than 40,000 people with malaria, 20,000 of whom were children under five, from January to March of this year. During the same period, MSF nearly doubled its medical services in the whole of the Central African Republic, where the health system is practically non-existent. More than 315,000 consultations were performed (45 percent for malaria), 11,400 people were admitted to hospitals, and nearly 3,300 people suffering violence-related injuries were treated.
Enduring more than one year of conflict, CAR's population continues to suffer extreme levels of violence, forced displacement, and an unprecedented health crisis, largely in the face of indifference from the international community and peacekeeping forces deployed in the country, MSF said.
"We also ask that the transitional government, supported by international military forces, live up to their mandate and provide the population the protection they so urgently need," Hehenkamp said.
Over the past 16 months, MSF teams have experienced 115 security incidents, 31 of which were armed attacks. In 2013, two MSF staff members and a patient were killed. The majority of violent acts have occurred in Ouham Prefecture. Ministry of Health staff and other international humanitarian organizations have also been targeted in violent attacks in CAR.
"An attack on MSF is an attack on one of the only organizations providing any kind of medical care in the country," said Hehenkamp. "We remain committed to provide the people of CAR the medical assistance they need, but the various parties must live up to their responsibilities."
Since 2006, MSF has managed the 115-bed hospital in Boguila, and has dispensed primary and secondary health care to an estimated population of 45,000 people in the region. The MSF teams also supports seven health posts around Boguila, mainly treating malaria and referring severe cases to the hospital. Each month, between 9,000 and 13,000 general consultations are conducted, and 5,000 to 10,000 people are treated for malaria.
MSF has been working in CAR since 1997, and currently has more than 300 international staff and more than 2,000 Central African staff working in the country. MSF is running seven regular projects (in Batangafo, Carnot, Kabo, Ndele, Paoua, Bria, and Zemio) and six emergency projects (in Bangui, Berberati, Boguila, Bossangoa, Bangassou, and Bocaranga, as well as mobile clinics in the northwest of the country). MSF teams are also providing assistance to Central African refugees who have fled to Chad, Cameroon, and the Democratic Republic of Congo.
Doctors Without Borders/Medecins Sans Frontieres (MSF) is an international medical humanitarian organization created by doctors and journalists in France in 1971. MSF's work is based on the humanitarian principles of medical ethics and impartiality. The organization is committed to bringing quality medical care to people caught in crisis regardless of race, religion, or political affiliation. MSF operates independently of any political, military, or religious agendas.
LATEST NEWS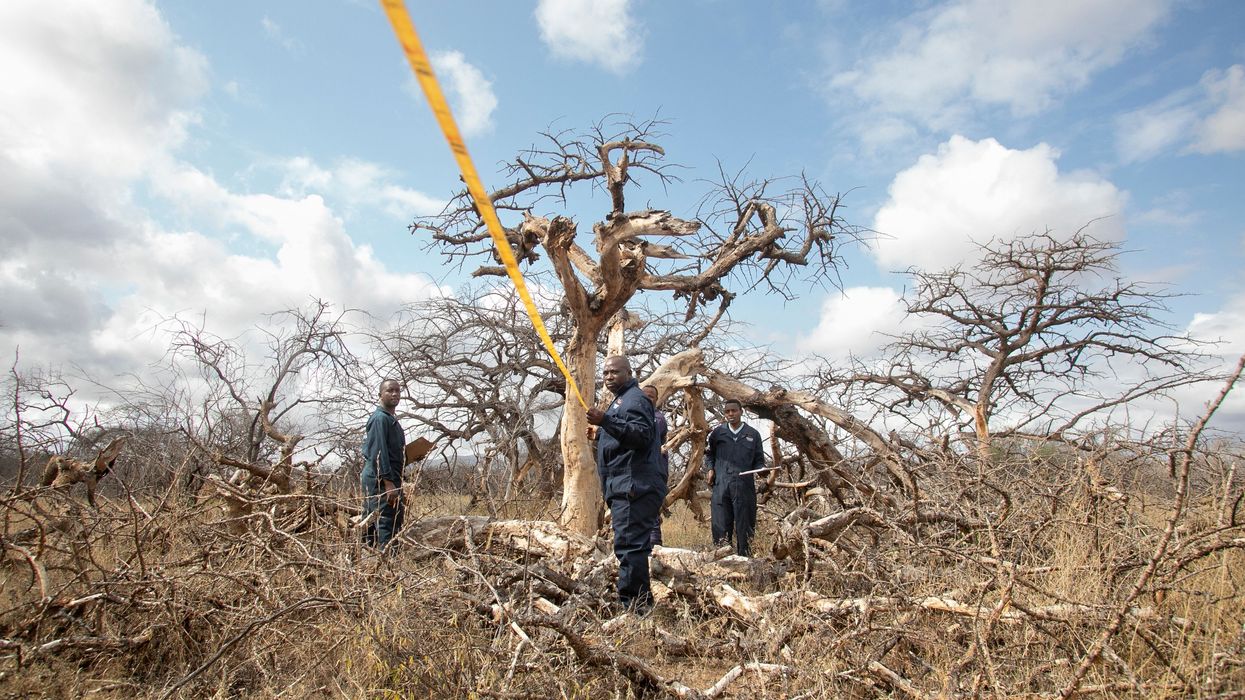 "Carbon offset trading is reckless and irresponsible," said one campaigner.
A coalition of climate groups had a message for world leaders on Monday, Finance Day at the United Nations Climate Change Conference: "Stop carbon offsetting now!"
The conference, COP28, is hosted in Dubai by the United Arab Emirates—which, as the coalition highlighted in a joint statement, is set to "hold numerous promotional thematic events," despite two decades of negative impacts from carbon offset schemes.
"Carbon offset trading is reckless and irresponsible," declared Jutta Kill of the World Rainforest Movement—part of the coalition that includes ETC Group, Focus on the Global South, GRAIN, Indigenous Environmental Network, Just Transition Alliance, and the Oakland Institute.
"Throughout 2023, academic research, media, and civil society investigations have exposed how these projects routinely generate phantom offsets and result in land grabbing and human and Indigenous rights violations," the organizations noted, pointing to "the forced relocation of Ogiek Peoples in Kenya's Mau Forest" and "extensive sexual abuse at a Kenyan offset project."
"Over the past months, Kenya, along with Liberia, Tanzania, Zambia, and Zimbabwe, have signed deals with Dubai-based Blue Carbon covering a total of over 24 million hectares of community lands," the coalition continued. "Carbon offset project developers, standards bodies, auditors, and credit providers have pocketed millions from churning out carbon credits that have failed to reduce emissions and exacerbated the climate crisis."

One "damning" probe from September found that nearly 80% of the top carbon offset schemes be deemed "likely junk or worthless." Another study from that month, focused on Reducing Emissions from Deforestation and Forest Degradation (REDD+) projects, similarly concluded that reductions were dramatically exaggerated.
"At COP28, world leaders and climate negotiators need to recognize once and for all that carbon markets are a failed source of climate finance. They are volatile and unstable, marked by fraud, incapable of reducing emissions, and actually harm communities," Oakland Institute executive director Anuradha Mittal said Monday.
The coalition pointed out that in addition to impacts such as relocations and abuse, "these projects, many of which are repackaged as so-called 'nature-based solutions' or 'natural climate solutions' or, when done at coastal and marine areas, as 'blue carbon,' have also drawn peasant and Indigenous communities into costly and complicated legal battles in their effort to affirm their rights and reclaim community territories and in their fights to resist the projects."
The Kichwa communities in the Peruvian Amazon, Dayak communities in Indonesia, and Aka Indigenous communities and Bantu farmers in the Republic of Congo's Bateke Plateau are among those negatively affected by carbon offsetting schemes.
"Over 20 years of history with offsets have resulted in the rights of Indigenous peoples being violated, increased land grabbing, and disproportionate impacts on Indigenous environmental defenders," stressed Indigenous Environmental Network executive director Tom Goldtooth. "The false solutions will become a crime against humanity and Mother Earth."
GRAIN's Devlin Kuyek said that "they prop up a system that has enabled corporate polluters and rich countries to delay action and profit from the crisis. Whether unregulated or with a U.N. seal of approval, carbon offsetting in all its shapes and forms, including REDD or so-called 'nature-based solutions' and 'blue carbon,' is a fraud that must be immediately scrapped."
The coalition asserted that rather than carbon offsetting, "what is urgently needed is renewed focus on keeping fossil fuels in the ground and commitments to real climate action based on equity and justice."
As Friends of the Earth International's Kirtana Chandrasekaran put it: "What we need are real emissions reductions and real climate finance. Anything less is failure."
The coalition's demands contrasted sharply with Sunday comments from Sultan Ahmed Al Jaber, COP28 president and Abu Dhabi National Oil Company CEO, who claimed there is "no science" behind the push to rapidly phase out planet-heating fossil fuels—which one leading expert said "dismisses decades of work" by global scientists.
Going into COP28, a U.N. analysis warned that countries' currently implemented policies put the world on track for 3°C of warming by 2100, or double the Paris agreement's 1.5°C target. Already, the planet has warmed about 1.1°C relative to preindustrial levels.
Even though the international community is way off track in terms of meeting its climate goals, Bronwen Tucker, global public finance lead at Oil Change International, pointed out Monday that "on Finance Day at COP28, instead of rich country governments committing to pay their fair share for a fossil fuel phaseout, they tried to shirk their responsibilities."
The biggest historical contributor to planet-heating pollution, the United States, and foundation partners on Sunday announced the Energy Transition Alliance. Rachel Cleetus, the policy director and a lead economist for the Union of Concerned Scientists' Climate and Energy Program, said the offset initiative "is still very much a work-in-progress, and the details shared thus far raise a fair degree of skepticism about its ability to meaningfully contribute to addressing the climate crisis."
"Richer nations and large corporations should have no claim over monetizing the scarce remaining carbon budget and yet this program is premised on that unjust idea," Cleetus added. "At COP28, the primary focus should be on securing an agreement among nations for a fast, fair fossil fuel phaseout and ramping up public finance."
News
"Nobody will ever hold the government to account publicly," said one climate campaigner. "We do not have the privilege of speaking out against the government."
Despite greenwashing efforts like hosting the ongoing United Nations Climate Change Conference, the United Arab Emirates—the world's seventh-biggest oil producer and sixth-largest exporter—is contributing heavily to toxic air pollution, creating a "devastating impact on human health."
That's according to a Monday report from Human Rights Watch (HRW) report—entitled 'You Can Smell Petrol in the Air': UAE Fossil Fuels Feed Toxic Pollution—which "documents alarmingly high air pollution levels in the UAE" and how toxic air caused by oil and gas production creates "major health risks" for the country's 9.4 million people.

As the report details:
The UAE government says that the country has poor air quality but mainly ascribes this to natural dust from sandstorms. However, academic studies have shown that natural causes are not the single, or in some cases even the major, factor in air pollution. A 2022 academic study found that, in addition to the dust, emissions including from fossil fuels contribute significantly to the problem in the UAE. Air pollution and climate change are directly linked, as the extraction and use of fossil fuels are the sources of air pollution and greenhouse gas emissions.
The report's researchers analyzed levels of PM2.5—fine particulate matter measuring 2.5 micrometers or smaller that can penetrate human lungs and blood—at 30 UAE government monitoring stations and found that they were, on average, three times higher than the World Health Organization's (WHO) daily recommended exposure.
According to the latest available data from the World Bank, the UAE's mean annual PM2.5 exposure is over eight times higher than what the WHO says is safe.
The WHO estimates that approximately 1,870 people die each year from outdoor air pollution in the UAE.
"Fossil fuels pollute the air people breathe in the UAE," HRW environment director Richard Pearshouse said in a statement. "But the obliteration of civil society by UAE's government means that no one can publicly express concerns, let alone criticize the government's failure to prevent this harm."
The report explains:
Those in the UAE wanting to report on, or speak out about, the risks of fossil fuel expansion and its links to air pollution face risks of unlawful surveillance, arrest, detention, and ill-treatment. Over the last decade, authorities in the UAE have embarked on a sustained assault on human rights and freedoms, including targeting human rights activists, enacting repressive laws, and using the criminal justice system as a tool to eliminate the human rights movement. These policies have led to the complete closure of civic space, severe restrictions on freedom of expression, both online and offline, and the criminalization of peaceful dissent.
"Nobody will ever hold the government to account publicly," said one climate activist interviewed by HRW. "We do not have the privilege of speaking out against the government."
Pearshouse argued: "Air pollution is a dirty secret in the UAE. If the government doesn't allow civil society to scrutinize and speak freely about the connection between air pollution and its fossil fuel industry, people will keep experiencing health conditions that are entirely preventable."
Most of those affected by air pollution in the UAE are migrant workers, who make up nearly 90% of the country's population. In addition to enduring widespread serious labor abuses, these workers—many of whom hail from some of the world's most climate-vulnerable countries—face deadly dangers from air pollution.
Migrant workers interviewed by HRW said they breathe air that burns their lungs, are often short of breath at work, and suffer from skin and other ailments they believe could be caused by pollution. However, migrant workers told HRW that they were given no information about the risks of air pollution or how to protect themselves.
One migrant worker told HRW: "Sometimes, the environment becomes dark and murky. We discuss among friends why it is that way... The conversation ends there. During such times friends also fall sick."
While the UAE government has submitted a recently revised domestic climate action plan as required by the 2015 Paris agreement, the plan has been criticized for its continued reliance upon fossil fuel production.
"Sometimes, the environment becomes dark and murky. We discuss among friends why it is that way."
The choice of the UAE and the CEO of its national oil company—Sultan Ahmed Al Jaber—as host and president of the U.N. Climate Change Conference also stunned and angered many climate campaigners around the world. In the United States, climate activists were also outraged after U.S. climate envoy John Kerry glowingly endorsed Al Jaber as "a terrific choice" for the COP28 presidency.
Late last month, internal records leaked by a whistleblower showed that Al Jaber used meetings about COP28 to push foreign governments for fossil fuel deals. In response to the allegation, former Marshallese President Hilda Heine resigned from COP28's advisory board.
Al Jaber stoked further controversy over the weekend when he insisted there is "no science" supporting the effort to rapidly phase out planet-heating fossil fuels.
News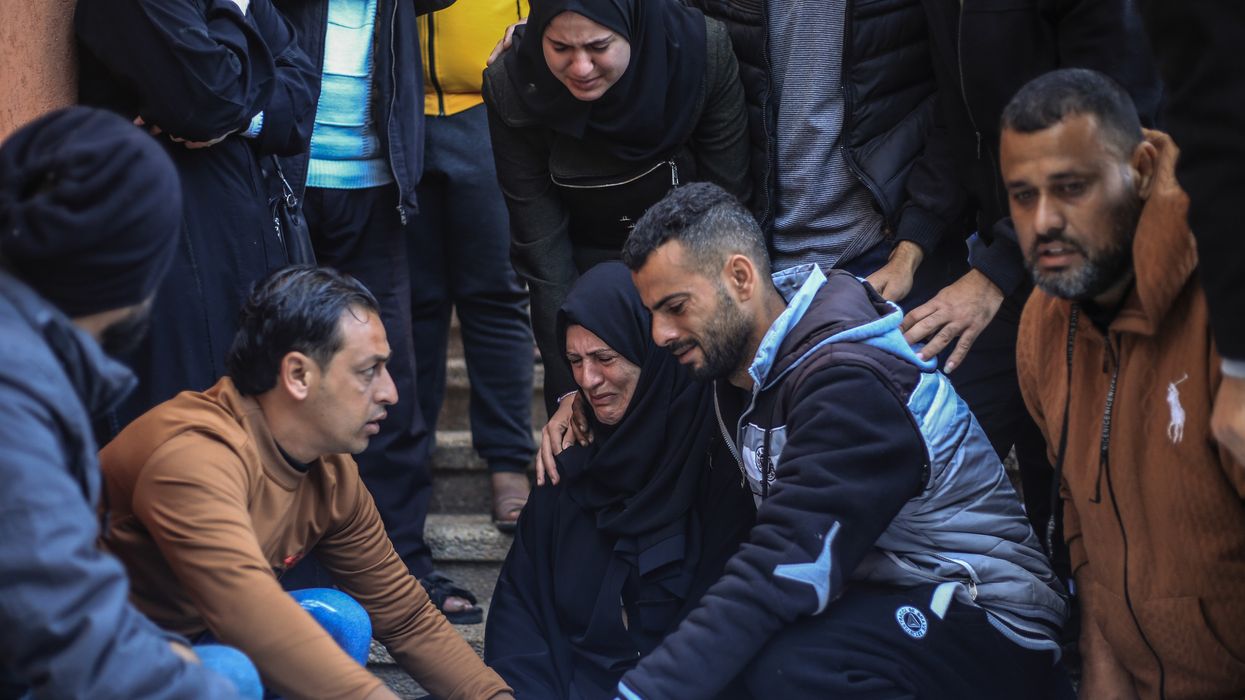 "Israel has shown a blatant and total disregard for the protection of Gaza's medical facilities. We are watching as hospitals are turned into morgues and ruins."
The international president of Doctors Without Borders on Monday pleaded with members of the United Nations Security Council to do everything in their power to halt the Israeli military's expanding assault on the Gaza Strip, which has killed more than 15,000 people in less than two months and decimated the territory's healthcare system.
In an open letter, Dr. Christos Christou wrote that "words fail us to describe the absolute horror being inflicted on Palestinian civilians by Israel as it carries out incessant and indiscriminate warfare in Gaza for all the world to see."
"Israel has shown a blatant and total disregard for the protection of Gaza's medical facilities. We are watching as hospitals are turned into morgues and ruins," he continued. "These supposedly protected facilities are being bombed, are being shot at by tanks and guns, encircled, and raided, killing patients and medical staff... Medical staff, including our own, are utterly exhausted and in despair. They have had to amputate limbs from children suffering from severe burns without anesthesia or sterilized surgical tools."
Hundreds of medical workers, including four Doctors Without Borders staff members, have been killed in Israel's weekslong attack on Gaza. Following a seven-day pause that ended last week, Israel began broadening its ground offensive and bombardment to include swaths of southern Gaza—where many fled in response to Israeli evacuation orders in the north.

A spokesperson for the Israel Defense Forces (IDF) said Sunday that the country's ground assault now encompasses "all of the Gaza Strip," leaving desperate Gazans—including many children—with virtually nowhere safe to go.
"The only solution is an immediate and sustained cease-fire and the unrestricted supply of aid to the entirety of the Gaza Strip."
Since the end of the pause, Gaza hospitals supported by Doctors Without Borders—also known as Médecins Sans Frontières—have been "barely able to cope with the influx of patients," the group said in a statement Monday as Israel continued to hammer the besieged enclave, bombing hundreds of targets including a school that the IDF claimed contained "terror infrastructure." The IDF did not provide evidence to support the claim.
"In a military campaign that has lasted weeks, with only a brief respite, the speed and scale of the bombing continue to plumb the depths of brutality," said Chris Hook, Doctors Without Borders' medical coordinator in Khan Younis, a city in southern Gaza. "Almost 2 million people are left without options. The only solution is an immediate and sustained cease-fire and the unrestricted supply of aid to the entirety of the Gaza Strip."
Christou wrote in the group's new open letter that while Israel claims to be targeting Hamas in retaliation for the group's deadly October 7 attack, Israeli forces are in reality waging war "on all of Gaza and its people at any cost."
Nearly 80% of Gaza's population has been internally displaced, and U.N. experts warned last month that "time is running out to prevent genocide" in the strip.
"Thus far, world leaders, including permanent members of the Security Council, have been complicit, either by providing Israel with diplomatic cover, by supplying Israel with seemingly unconditional military assistance, or by failing to help stem the relentless bloodshed and atrocities being committed in Gaza," Christou lamented.

"It is time," he added, "to choose whether the council will continue issuing half-hearted calls for the respect of international law and the protection of civilians, or will fulfill its international peace and security mandate and exercise its full diplomatic leverage to convince the state of Israel that the death sentence it has handed the people of Gaza is inhumane, indefensible, and cannot continue to be carried out."
In the nearly two months since Israel launched its latest bombing campaign in the Gaza Strip, the U.N. Security Council has been largely deadlocked, passing just one resolution that called for the release of hostages and humanitarian pauses.
The U.S., one of five permanent members of the U.N. Security Council, vetoed an earlier resolution calling for humanitarian pauses because the measure "made no mention of Israel's right of self-defense."
Christou urged the council to immediately "take action to uphold our shared humanity."
"'We did what we could. Remember us.' These are the words our Dr. Mahmoud Abu Nujaila, who has since been killed in a hospital strike, wrote on a Gaza hospital whiteboard normally used for planning surgeries," Christou wrote. "When the guns fall silent and the true scale of devastation is revealed, will the council and its members be able to say the same?"
News