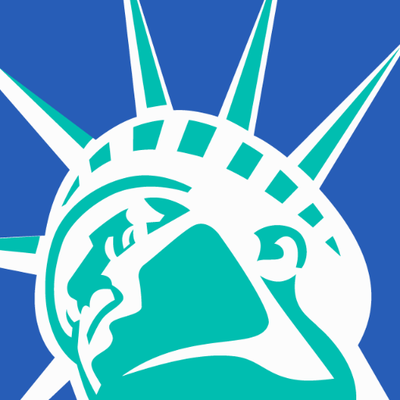 On the Obama-Abe Summit, Regarding TPP
"Ironically, if missing this do-or-die moment for the TPP seals its demise, then what will be characterized as a failure now may in fact save President Obama's legacy, given that the TPP would cause more American job offshoring, greater income inequality and higher medicine prices.
WASHINGTON
"Ironically, if missing this do-or-die moment for the TPP seals its demise, then what will be characterized as a failure now may in fact save President Obama's legacy, given that the TPP would cause more American job offshoring, greater income inequality and higher medicine prices.
After years of missed deadlines, unbending opposition by other nations to many U.S. proposals and scores of deadlocked TPP issues, Congress' refusal to grant President Obama trade authority, growing opposition in many nations, and now Obama and Abe not announcing a breakthrough, TPP should be ready for burial. Instead, like some movie monster that will not die, TPP is being animated by a broad coalition of powerful corporate interests and we are told talks will continue.
Even if the continuing bilateral negotiations resolve U.S.-Japan auto and agricultural trade issues, there are scores of other deep deadlocks in TPP negotiations. This includes deep disputes on medicine patent and government drug reimbursement rate policies that would affect healthcare costs; limits on financial regulation, food safety and Internet freedom; disciplines on state owned enterprises; the expansion of investor protections that subject domestic laws to attack by corporations in foreign tribunals; and environmental and labor standards. As well, 60 U.S. Senators and 230 U.S. Representatives have insisted that TPP include enforceable disciplines on currency manipulation, but other TPP countries oppose this and to date the issue had not been addressed."
Public Citizen is a nonprofit consumer advocacy organization that champions the public interest in the halls of power. We defend democracy, resist corporate power and work to ensure that government works for the people - not for big corporations. Founded in 1971, we now have 500,000 members and supporters throughout the country.
(202) 588-1000
LATEST NEWS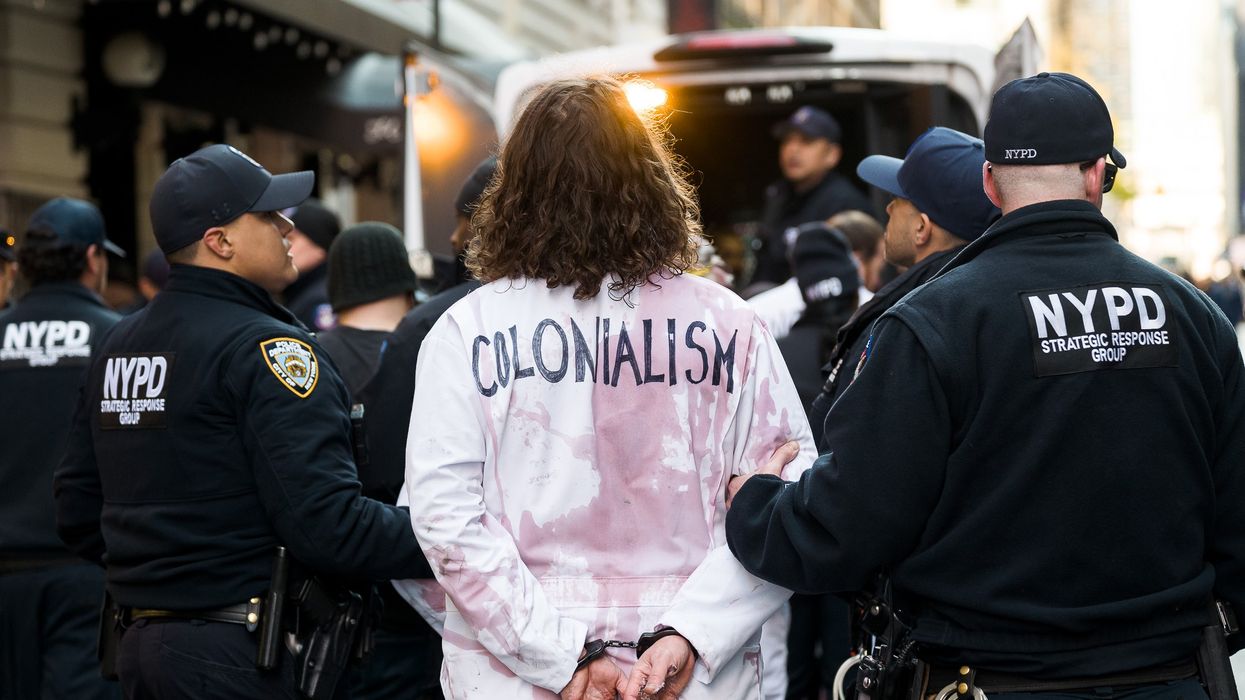 "What we are witnessing right now in Palestine is one of the greatest human rights issues of our time," said Seven Circles Alliance.
A small number of demonstrators were arrested on Thursday for disrupting the Macy's Thanksgiving Day Parade on Sixth Avenue in New York City to protest Israel's "ongoing ethnic cleansing and genocide of Palestinians" in the Gaza Strip.
"Floats, marching bands, and the parade's iconic balloons were navigating around the protesters as cops moved in to make arrests," the New York Daily Newsreported. "Protestors clad in white jumpsuits, some emblazoned with the words 'Colonialism,' 'Militarism,' and 'Ethnic Cleansing' poured fake blood on one another and the roadway."
Taking credit for the direct action, Seven Circles Alliance said in a statement that the coalition of climate, social justice, and political activists is calling on the United States to "cease its support for Israel's occupation of Palestine" and for both the U.S. and Israel to recognize the International Criminal Court (ICC).
"A free Palestine and the liberation and decolonization of all people, everywhere is deeply linked with the climate movement," the alliance asserted. "If the powers of the West are unabashedly supporting genocide and ethnic cleansing, it is crystal clear that they will not budge an inch in addressing climate breakdown and preventing societal collapse. Climate is a human rights issue, and what we are witnessing right now in Palestine is one of the greatest human rights issues of our time."
The direction action wasn't the only expression of solidarity with Palestine during Thursday's parade. Someone riding on the Mashpee Wampanoag Tribe float also held up a Palestinian flag.

Israeli airstrikes and raids in Gaza have killed more than 14,500 Palestinians, including over 6,000 children, since Israel declared war in response to a Hamas-led attack on October 7. The assault has also displaced about three-quarters of the besieged strip's 2.3 million residents and devastated civilian infrastructure.
Massive street protests around the world over the past several weeks have pressured political leaders to demand a cease-fire and path toward peace in Gaza, while genocide experts and other critics of Israel's war—including some Israelis—have advocated for action by the ICC.

Some U.S. lawmakers have also called for a cease-fire, but President Joe Biden has stressed his "unwavering" support for Israel and asked Congress to authorize $14.3 billion for the war effort, on top of the $3.8 billion in military aid that Israel already gets from the United States annually.
A four-day pause in fighting is scheduled to begin at midnight to allow for the release of 150 Palestinian women and children from Israeli prisons as well as 50 hostages held by Hamas.
"A temporary pause in the violence is not enough," U.S. Rep. Rashida Tlaib (D-Mich.), the only Palestinian American in Congress, said earlier this week. "We must move with urgency to save as many lives as possible and achieve a permanent cease-fire agreement."
News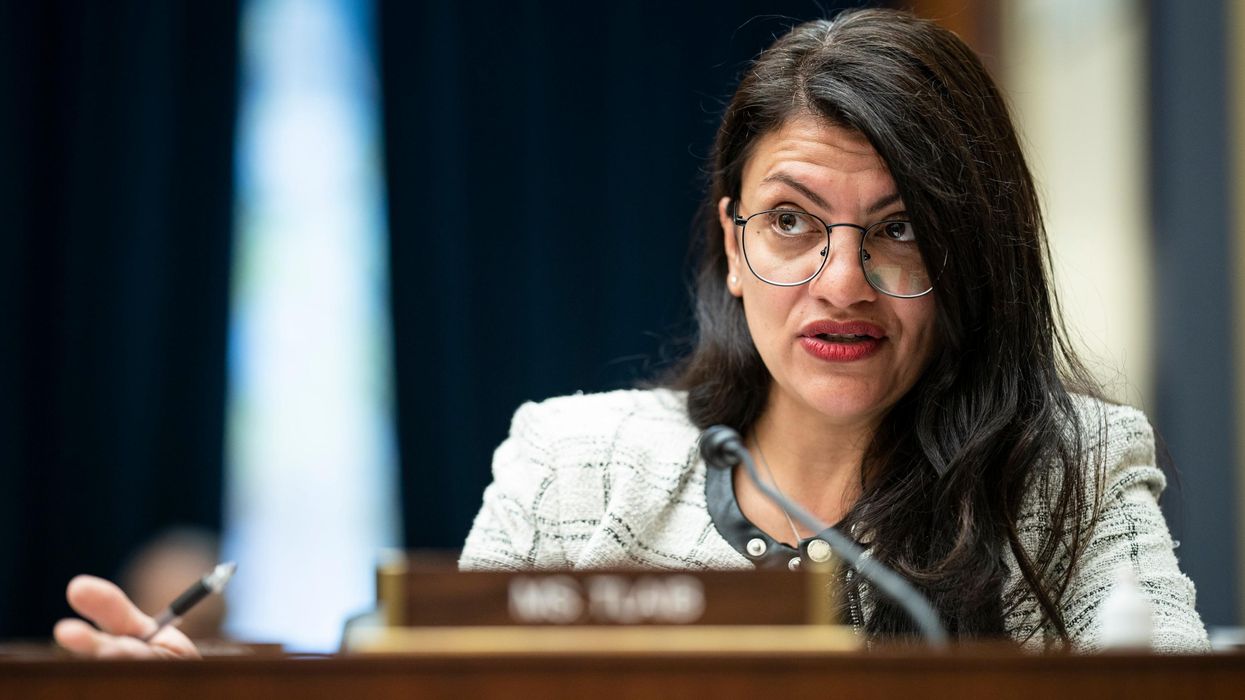 Hill Harper rejected the offer from the Michigan businessman, saying he wants to "break the stranglehold wealthy special interests have on our politics."

Recent news out of Michigan, where actor and union organizer Hill Harper is running for U.S. Senate and U.S. Rep. Rashida Tlaib has recently angered pro-Israel lawmakers and donors for her staunch support for Palestinian rights, offered an illustration of the "corruption" of the American political system, said one progressive House member late Wednesday.
As Politico reported, Harper recently rejected $20 million from an anti-Palestinian rights enterpreneur, Linden Nelson, who offered the money in exchange for Harper dropping out of his Senate race and running instead against Tlaib (D-Mich.) for her House seat.
The offer came on October 16, the day Tlaib joined Rep. Cori Bush (D-Mo.) in introducing a resolution to back an immediate de-escalation and cease-fire in Gaza. The blockaded enclave was then nine days into a relentless bombardment by Israel, which was launched October 7 in retaliation for Hamas' attack on southern Israel but had already killed nearly 3,000 Palestinian civilians, including 1,000 children, at the time.
The death toll has now grown to more than 14,500 people, including 6,000 children.
Tlaib, the only Palestinian American member of Congress, has been the subject of vitriol from lawmakers who believe the U.S. should continue supporting Israel regardless of what human rights groups and the United Nations have warned may amount to war crimes in Gaza. Earlier this month, 22 Democrats joined Republicans in voting to censure Tlaib for using the rallying cry for Palestinian rights, "From the river to the sea, Palestine will be free."
Pro-Israel Democrats are reportedly searching for a candidate to primary Tlaib, and last month, according to Politico, Nelson reached out to Harper offering $10 million in bundled donations directly to his campaign and $10 million in independent expenditures—if he would agree to be that House candidate instead of continuing his Senate run.
"The fact that in the U.S. just one wealthy person can make a call and offer millions to unseat an official they dislike tells you everything about the corruption of our politics," said Rep. Alexandria Ocasio-Cortez (D-N.Y.).

Nelson has been involved with the powerful American Israel Public Affairs Committee (AIPAC) in the past, and has donated to both Democratic and Republican lawmakers.
AIPAC toldThe Hill that it "was absolutely not involved in any way in this matter" and said Nelson has not donated to the organization in over a decade, but considering the group's efforts to defeat other pro-Palestinian rights progressives in recent elections, Ocasio-Cortez expressed skepticism.
Harper, who is running for Sen. Debbie Stabenow's (D-Mich.) seat against the more conservative Rep. Elissa Slotkin (D-Mich.), echoed Ocasio-Cortez, saying Nelson's rejected offer exemplifies a "broken political and campaign finance system that's tilted towards the wealthy and powerful."

"I'm running to be a voice for the people," said Harper. "I'm not going to run against the only Palestinian American in Congress just because some special interests don't like her. I'm running because I want to break the stranglehold wealthy special interests have on our politics, whether it's the Israel lobby, the NRA, or Big Pharma."
Harper himself has called for a "humanitarian cease-fire" in Gaza this month, saying in a statement, "The answers to ensure long-term peace and security for Israelis and Palestinians are neither simple nor pain-free, but one truth stands firm: violence against defenseless children, trapped and frightened, is abhorrent, regardless of who is behind it."
Saurav Ghosh, director for federal reform at the Campaign Legal Center, toldPolitico that Harper and Nelson would have broken the law if they had moved forward with the deal.
Nelson's offer, said Jewish-led anti-Zionist group IfNotNow, is "a clear example of how groups like AIPAC and [its super PAC, Democratic Majority for Israel] try to undermine the will of voters and attack representatives who truly represent our values."
News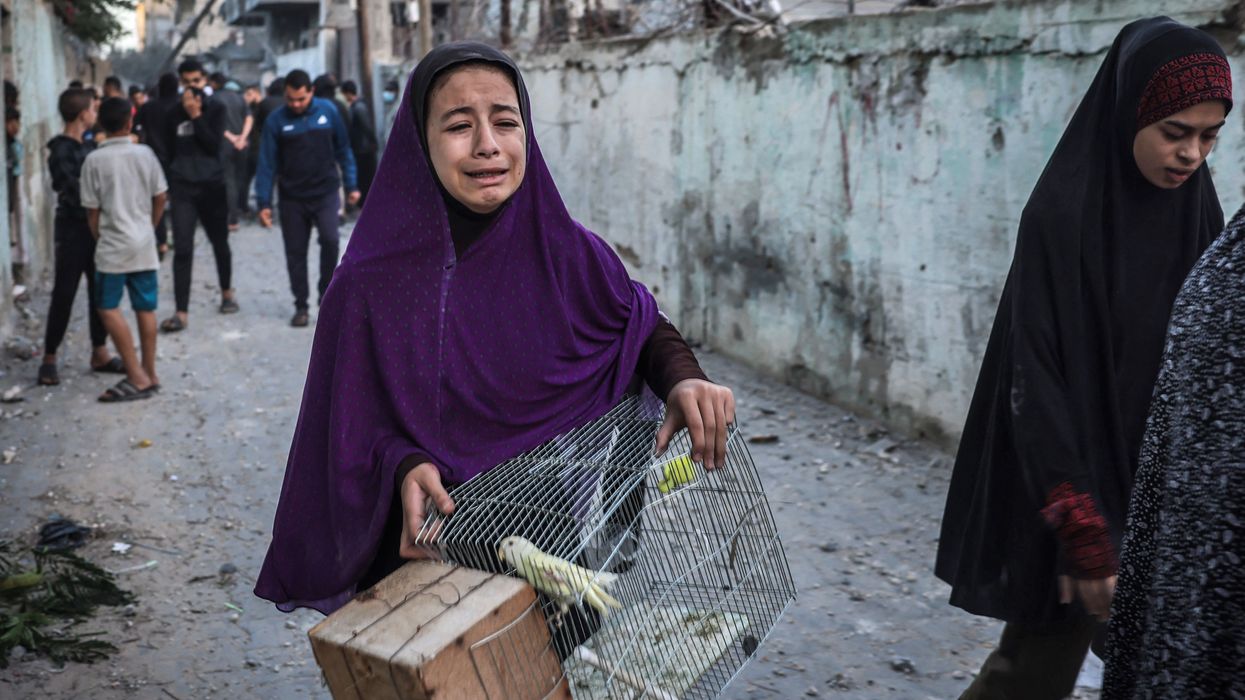 "Palestine brings to legal analysis an unmasking force: It unveils and reminds us of the ongoing colonial condition that underpins Western legal institutions," argues Rabea Eghbariah.
The Nation this week published a piece about Israel's genocidal war on the Gaza Strip that the Harvard Law Review commissioned from a Palestinian scholar but then refused to run after several days of internal debate, a nearly six-hour meeting, and a board vote.

The essay—"The Ongoing Nakba: Towards a Legal Framework for Palestine," by Rabea Eghbariah, a human rights attorney and doctoral candidate at Harvard Law School—begins: "Genocide is a crime. It is a legal framework. It is unfolding in Gaza. And yet, the inertia of legal academia, especially in the United States, has been chilling."
The controversy over Eghbariah's own piece helps prove his point. In an email to Eghbariah and Harvard Law Review president Apsara Iyer, online chair Tascha Shahriari-Parsa, one of the editors who commissioned the blog article, called the bid to kill it an "unprecedented decision" by the academic journal's leadership.
The Interceptreported on that email and others from those involved:

"As online chairs, we have always had full discretion to solicit pieces for publication," Shahriari-Parsa wrote, informing Eghbariah that his piece would not be published despite following the agreed-upon procedure for blog essays. Shahriari-Parsa wrote that concerns had arisen about staffers being offended or harassed, but "a deliberate decision to censor your voice out of fear of backlash would be contrary to the values of academic freedom and uplifting marginalized voices in legal academia that our institution stands for."

Both Shahriari-Parsa and the other top online editor, Sabrina Ochoa, told The Intercept that they had never seen a piece face this level of scrutiny at the Law Review. Shahriari-Parsa could find no previous examples of other pieces pulled from publication after going through the standard editorial process.
In a statement, the Harvard Law Review said that it "has rigorous editorial processes governing how it solicits, evaluates, and determines when and whether to publish a piece. An intrinsic feature of these internal processes is the confidentiality of our 104 editors' perspectives and deliberations. Last week, the full body met and deliberated over whether to publish a particular blog piece that had been solicited by two editors. A substantial majority voted not to proceed with publication."
According to The Nation, 63% of editors who participated in the anonymous vote opposed publication.
"At a time when the Law Review was facing a public intimidation and harassment campaign, the journal's leadership intervened to stop publication," 25 editors said in a statement shared with The Nation and The Intercept. "The body of editors—none of whom are Palestinian—voted to sustain that decision."
"We are unaware of any other solicited piece that has been revoked by the Law Review in this way," they added. "This unprecedented decision threatens academic freedom and perpetuates the suppression of Palestinian voices. We dissent."
Eghbariah wrote in an email to an editor: "This is discrimination. Let's not dance around it—this is also outright censorship. It is dangerous and alarming."
It is also part of a broader trend identified by more than 1,700 lawyers and law students. In a letter to the American Bar Association last week, they noted "increasing instances of discrimination and censorship faced by Palestinian, Muslim, Arab, South Asian, Black, Indigenous, immigrant, and other communities within law schools, universities, law firms, and other corporate entities, particularly due to their expression of support for the Palestinian people."
Since Israel declared war in response to a Hamas-led attack on October 7, genocide experts around the world have used the term to describe Israeli airstrikes and raids that have killed more than 14,500 Palestinians in Gaza—among them over 6,000 children—and destroyed infrastructure including residential, educational, medical, and religious buildings.
"Some may claim that the invocation of genocide, especially in Gaza, is fraught. But does one have to wait for a genocide to be successfully completed to name it? This logic contributes to the politics of denial," Eghbariah wrote in his essay.
After pointing to both statements from Israeli politicians and the forming consensus among genocide scholars, he stressed that "genocide is the material reality of Palestinians in Gaza: an entrapped, displaced, starved, water-deprived population of 2.3 million facing massive bombardments and a carnage in one of the most densely populated areas in the world."
"And yet, leading law schools and legal scholars in the United States still fashion their silence as impartiality and their denial as nuance. Is genocide really the crime of all crimes if it is committed by Western allies against non-Western people?" he added. "This is the most important question that Palestine continues to pose to the international legal order. Palestine brings to legal analysis an unmasking force: It unveils and reminds us of the ongoing colonial condition that underpins Western legal institutions."
Eghbariah also explained the term Nakba, or "catastrophe," which is used to describe the ethnic cleansing of over 750,000 Palestinians during the creation of the modern state of Israel in the 1940s—and argued that "the Nakba is ongoing."
"The Nakba is both the material reality and the epistemic framework to understand the crimes committed against the Palestinian people," he wrote. "And these crimes—encapsulated in the framework of Nakba—are the result of the political ideology of Zionism, an ideology that originated in late 19th-century Europe in response to the notions of nationalism, colonialism, and antisemitism."
"We must imagine that one day there will be a recognized crime of committing a Nakba, and a disapprobation of Zionism as an ideology based on racial elimination. The road to get there remains long and challenging, but we do not have the privilege to relinquish any legal tools available to name the crimes against the Palestinian people in the present and attempt to stop them," he concluded. "The denial of the genocide in Gaza is rooted in the denial of the Nakba. And both must end, now."
News