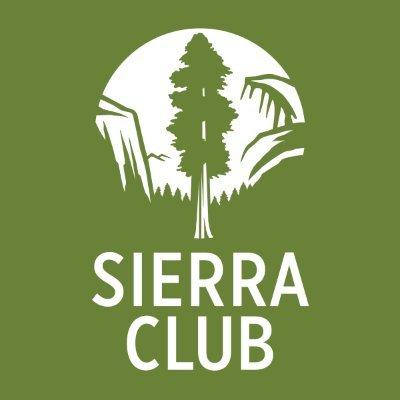 New Report Highlights Need for States to Protect Aquatic Life from Destructive Power Plants
NEW YORK, NY
A new report released today by a coalition of regional and national environmental groups underscores the need for states to ramp up their protections for the water and aquatic life that existing electric generating power plants withdraw from and discharge into lakes, rivers, harbors and estuaries. The new report, "Treading Water: How States Can Minimize the Impact of Power Plants on Aquatic Life," examines whether state agencies are prepared to institute and enforce new standards regarding the use of highly destructive power plant cooling systems.
The power industry uses more water than any other sector of the U.S. economy, withdrawing more than 200 billion gallons of water each day from the nation's waters. Nearly all of this water is used for "once-through cooling," an outdated process that uses enormous volumes of water and discharges it back into the environment at an alarmingly elevated temperature. In the process those cooling systems kill much of the aquatic life near the intake pipe and the heated discharge water alters surrounding ecosystems, compounding the damage.
"The cost of continued inaction by state governments and EPA is staggering," said Paul Gallay, President and Hudson Riverkeeper. "America's hundreds of outdated power plants destroy more than 2 billion fish and 528 billion eggs and larvae every year, including members of almost 215 endangered or threatened aquatic species, from sea turtles to shortnose sturgeon. In New York, the Indian Point nuclear power plant's use of the Hudson for cooling water has slaughtered 1.2 billion fish and other river life annually for decades--about 3.3 million per day on average. Switching from destructive once-through to closed-cycle cooling would protect our marine ecosystems and reap significant social and economic benefits."
In early November the U.S. Environmental Protection Agency is expected to finalize new water pollution standards for cooling water intake structures at existing power plants. However, as proposed in 2011, EPA's safeguards fail to set minimum standards for protecting aquatic ecosystems and fail to give states clear and effective guidance on how to limit the damage from cooling water intake structures. The proposed rule would place the burden on state environmental agencies to revisit 600 old power plants and determine whether they should continue to use outdated industrial cooling systems.
"This report makes the case for action crystal clear: power plants are devastating our waterways and we have to act now," said Dalal Aboulhosn, Senior Washington Representative of the Sierra Club. "But if EPA's proposed water pollution standards are finalized in their current form, the agency will have missed a real chance to protect our waterways and instead overburden state agencies that already cannot keep up with their water pollution permitting obligations, thereby making the state regulatory process more important but less effective than ever."
The report is based on a review of permitting practices, water pollution permits and policy documents obtained through Freedom of Information Act requests, as well as discussions with staff of more than a dozen state and federal environmental agencies and discussions with environmental organizations that have participated in permitting determinations in several states.
"Across the country hundreds of old power plants have gone on killing fish because it's cheaper than building fish-friendly cooling systems," said Wendy Wilson of the River Network. "Now, a number of states have noted the powerful evidence that our river and bays are suffering. States have the authority they need, so more of them need to stand up to the energy companies that benefit from their inaction to protect freshwater resources and healthy fish populations."
"States unfortunately have a poor track record in protecting aquatic ecosystems from the devastating impacts of power plant intakes," said Reed Super, of the Super Law Group, author of the report. "Treading Water reveals the need either for strong, clear federal standards or, if EPA continues to abdicate that responsibility, for states to step it up and fill the void to protect our waters."
The states covered in this report are broadly representative of the wide spectrum of permitting practices across the United States. At one end, California and Delaware have made it their official policy to push every power plant within their borders to finally move to closed-cycle cooling technology (although their follow-through has been lacking). At the other end, Illinois has not re-examined the cooling systems at many power plants for more than 30 years. And while states like Louisiana, Texas and Ohio re-analyze cooling systems periodically, they have signaled through public comments and permitting practices that they believe older power plants should rarely, if ever, be required to upgrade to closed-cycle systems. Other states covered in the report include Connecticut, Maryland, Massachusetts, New Hampshire, New Jersey and New York.
"By failing to set a strong federal rule to protect fish and aquatic ecosystems, EPA also imposes a heavy burden on citizen groups and community organizations," said Waterkeeper Alliance attorney Peter Harrison. "Members of the public would have to mobilize every time their state regulators planned to renew a water pollution permit for an outdated power plant, forced to engage in technical administrative proceedings against powerful interests that are resistant to modernization. A strong federal rule would avoid this expensive, fragmented result."
"Given the power industry's current heavy reliance on water resources, water-friendlier electricity generation is a key part of a more sustainable energy future," said Kyle Rabin of GRACE Communications Foundation, which funded the new report. "With changing precipitation and temperature patterns brought on by climate change, collaboration among planners, managers, policymakers and state and federal agencies is a necessity if we are to ensure adequate water resources not only for energy production, but also for food production, municipal, commercial and industrial uses."
The report identifies best practices from around the country to help state officials compare their industrial cooling water policies against those of other states. The report is also designed to give concerned citizens and environmental organizations the facts they need to advocate for protection of America's lakes, rivers, oceans and estuaries.
The Sierra Club is the most enduring and influential grassroots environmental organization in the United States. We amplify the power of our 3.8 million members and supporters to defend everyone's right to a healthy world.
(415) 977-5500
LATEST NEWS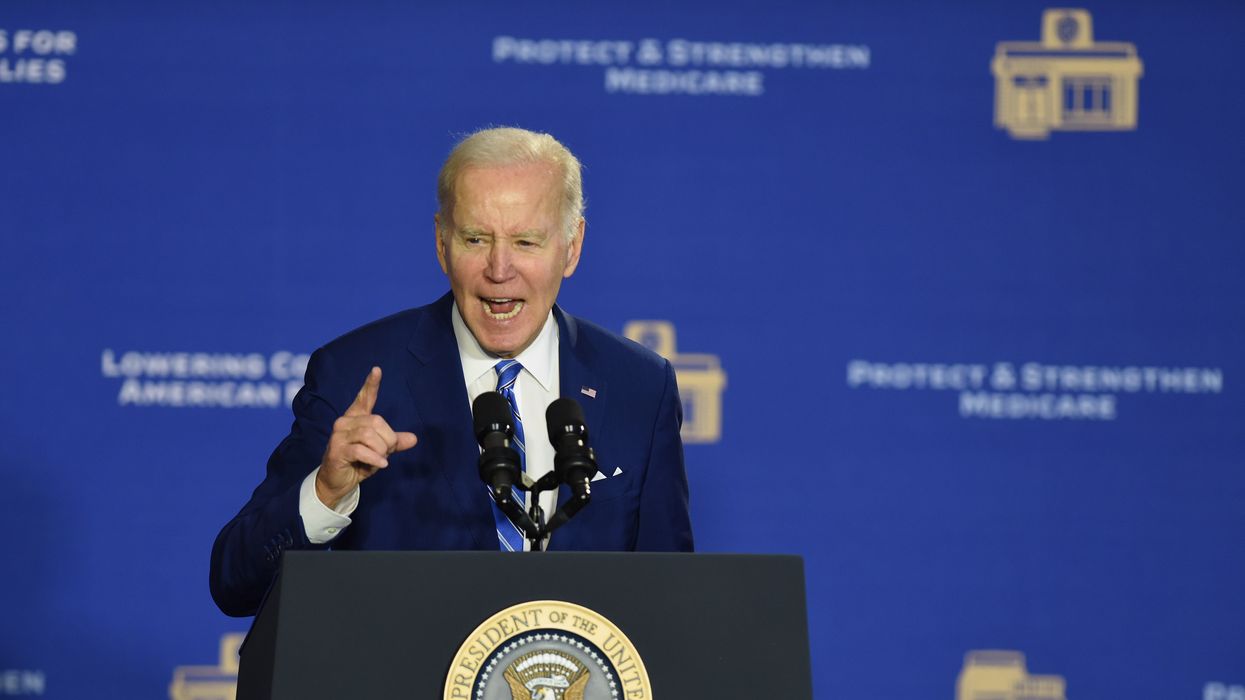 "MAGA Republicans on the Hill say the only way to be serious about preserving Medicare is to cut it," the president said. "Well, I think they're wrong."
President Joe Biden on Tuesday unveiled a plan to extend Medicare's solvency into the 2050s by raising taxes on high-income Americans and cutting prescription drug costs, a proposal that Biden presented as an alternative to GOP attacks on the healthcare program used by tens of millions of seniors.
"If the MAGA Republicans get their way, seniors will pay higher out-of-pocket costs on prescription drugs and insulin, the deficit will be bigger, and Medicare will be weaker," the president wrote in an op-ed for The New York Times. "The only winner under their plan will be Big Pharma. That's not how we extend Medicare's life for another generation or grow the economy."
According to an outline released by the White House on Tuesday morning, Biden's proposal would "extend the solvency of Medicare's Hospital Insurance (HI) Trust Fund by at least 25 years" by raising the Medicare tax rate from 3.8% to 5% on both earned and unearned income above $400,000.
"When Medicare was passed, the wealthiest 1% of Americans didn't have more than five times the wealth of the bottom 50% combined," Biden wrote Tuesday, "and it only makes sense that some adjustments be made to reflect that reality today."
The plan also proposes empowering "Medicare to negotiate prices for more drugs and bringing drugs into negotiation sooner after they launch," building on provisions of the Inflation Reduction Act that Biden signed into law last year. The White House plan would then credit the savings from the drug price reforms—an estimated $200 billion over 10 years—to the HI Trust Fund.
"Let's ask the wealthiest to pay just a little bit more of their fair share, to strengthen Medicare for everyone over the long term."
The Medicare plan is part of the president's sweeping fiscal year 2024 budget blueprint, scheduled for release later this week. The budget will likely include a range of administration proposals that don't stand a chance of clearing the Republican-controlled House.
In its 2022 report, the Board of Trustees for Social Security and Medicare projected that the HI Trust Fund—Medicare Part A—"will be able to pay scheduled benefits until 2028, two years later than reported" in 2021.
"At that time," the trustees report noted, "the fund's reserves will become depleted and continuing total program income will be sufficient to pay 90% of total scheduled benefits."
In his Times op-ed, Biden declared that "we should do better than that and extend Medicare's solvency beyond 2050."
"Let's ask the wealthiest to pay just a little bit more of their fair share, to strengthen Medicare for everyone over the long term," the president wrote. "This modest increase in Medicare contributions from those with the highest incomes will help keep the Medicare program strong for decades to come. My budget will make sure the money goes directly into the Medicare trust fund, protecting taxpayers' investment and the future of the program."
Biden put forth his plan as he continues to face progressive criticism for operating a pilot program called ACO REACH, which physicians warn could result in the privatization of traditional Medicare.
The president's plan also comes amid a debt ceiling standoff that Republicans are attempting to exploit to secure long-sought cuts to federal programs. House Republicans have also floated changes to Medicare, including an increase in the program's eligibility age.
"MAGA Republicans on the Hill say the only way to be serious about preserving Medicare is to cut it," Biden wrote in a Twitter post on Tuesday. "Well, I think they're wrong. I'm releasing my budget this week. In it, I'll propose a plan to extend the life of Medicare for a generation, without cutting benefits."
News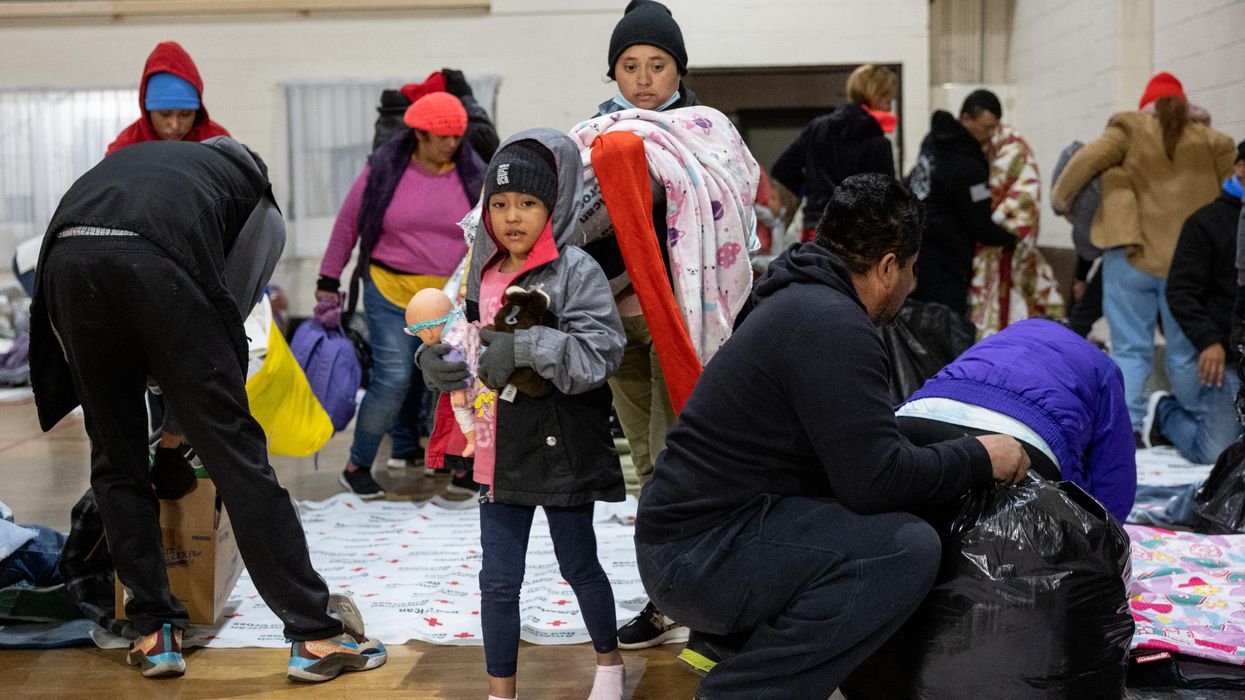 "I've got one word for them: unacceptable," responded one immigration attorney.
Multiple news outlets reported late Monday that the Biden administration is considering restarting migrant family detentions that were used extensively by previous administrations in an attempt to crack down on border crossings.
While "no final decision has been made," according toThe New York Times, "the move would be a stark reversal for President Biden, who came into office promising to adopt a more compassionate approach to the border after the harsh policies of his predecessor, former President Donald J. Trump."
Immigrant rights advocates were quick to warn Biden against following through with any plan to revive migrant family detentions, which the administration had largely shut down.
"I've got one word for them: unacceptable," wrote Aaron Reichlin-Melnick, policy director at the American Immigration Council.
"The thing about family detention is not only that it's cruel and inhumane," Reichlin-Melnick added, "but also that it was a money pit and absolutely useless as a 'deterrent.'"
Bob Libal, an immigration justice advocate and consultant with Human Rights Watch, said it is "absolutely shameful that this is even being considered again."
Both the Obama and Trump administrations made expansive use of family detention, with the latter attempting to rescind limits on how long children can be held in migrant detention facilities—an effort that was ultimately blocked in federal court.
On the campaign trail, Biden condemned the practice of family detention—as well as the separation of migrant families—as morally bankrupt, writing in a Twitter post: "Children should be released from ICE detention with their parents immediately. This is pretty simple, and I can't believe I have to say it: Families belong together."
But with the 2024 election looming, the Biden administration has moved to reinstate immigration policies that it previously denounced as cruel—including a Trump-era asylum ban—as it prepares for the May expiration of Title 42, another Trump administration policy that Biden has used to rapidly deport migrants.
\u201cNO NO NO NO NO NO. \n\n\u201cThe administration will continue to prioritize safe, orderly and humane processing of migrants,\u201d Luis Miranda, a department spokesman, said in a statement.\u201d\n\nFAMILY DETENTION IS INHERENTLY INHUMANE. BABY JAILS ARE INHUMANE. https://t.co/FajlFvBGKj\u201d

— Valeria Gomez (@Valeria Gomez) 1678151345
Reutersreported Monday that in addition to restarting family detentions, the Biden administration is "weighing reviving immigration arrests of migrant families within the United States who have been ordered deported."
"It's all on the table," an unnamed official told the outlet.
In the place of family detentions, the Biden administration has used ankle bracelets and other methods—decried as "digital prisons" by rights groups—to track migrant families as they move through the court system.
But as the Detention Watch Network has observed, the Biden administration did not end its contracts with facilities that were previously used to hold migrant families.
"Instead, following cues from the Obama administration, it converted the contract with Berks County to detain adult women and shifted its usage of the Dilley facility to detain single adults," the organization noted.
Citing one unnamed official, CNNreported Monday that the Biden administration is "looking at multiple options for how to handle migrant families at the southern border, not all of them involving family detention."
"Another source familiar with the deliberations added that among the options discussed are some that wouldn't involve detaining families in ICE facilities," CNN added. "This source said that family detentions would be limited to a small number of days—an attempt to set the policy apart from the Trump administration's handling of family detentions."
But it's not likely that rights groups and advocates would accept such an alternative.
"I was part of a legal team that sued to get access to the first family detention center that President Obama opened (in Artesia, N.M.)," Karen Tumlin, a civil rights litigator, recounted Monday. "Talking to families and kids detained at Artesia was one of the lowest points of my legal career. I can see the cribs lining the hallway now, families and babies crammed into tiny rooms."
"A family detention policy is a policy of adding trauma to trauma," Tumlin added. "It is painful to see this as a rumored proposal from the Biden administration."
News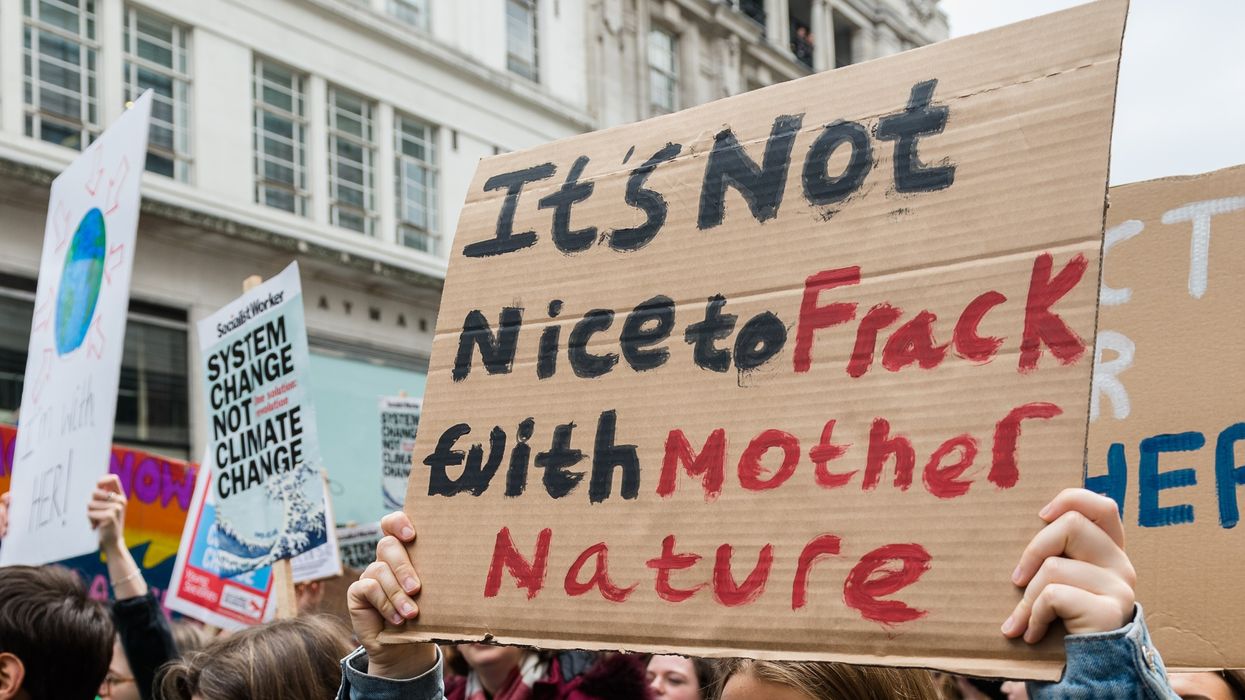 "We see the impact the climate crisis has on people each and every day. And we have a responsibility to sound the alarm," said one doctor. "We urge FERC to prioritize the health of our most vulnerable communities over profit."
As of Monday, more than 500 physicians and other medical professionals had signed on to a letter urging federal regulators to prevent the expansion of a fracked gas pipeline in the Pacific Northwest.
The sign-on campaign comes as the Federal Energy Regulatory Commission (FERC) is expected to weigh in on TC Energy's Gas Transmission Northwest (GTN) Xpress project as soon as this month.
The Canadian company's proposed expansion would boost the capacity of a pipeline that runs through British Columbia, Canada and the U.S. states of Idaho, Washington, Oregon, and California.
"FERC should deny the permit for this pipeline expansion proposal, which is both unnecessary to meet our energy needs and harmful to people in our communities."
"We are in a climate crisis, where we are already experiencing the devastating effects of rising temperatures, the direct result of burning fossil fuels, including so-called 'natural gas,' i.e., methane," the health professionals wrote, noting that methane has more than 80 times the warming power of carbon dioxide over its first 20 years.
Dr. Ann Turner of Oregon Physicians for Social Responsibility (PSR) said that "as medical practitioners, we see the impact the climate crisis has on people each and every day. And we have a responsibility to sound the alarm. We urge FERC to prioritize the health of our most vulnerable communities over profit."

As the letter explains:

TC Energy proposes to increase the amount of gas in its existing pipelines by expanding compressor stations which provide the force which propels gas through pipelines. These compressor stations emit significant amounts of air pollution, both from the operation of the engine which powers the pump as well as from venting. Compressor stations and meter stations vent methane, volatile organic compounds like formaldehyde, particulate matter, nitrogen dioxide, and carbon monoxide. All of these air pollutants have serious health impacts, including increased risks of stroke, cancer, asthma and low birth weight, and premature babies. Compressor stations also produce significant noise pollution. The air and noise pollution from these compressor stations disproportionately harms the rural, low-income, and minority communities that already experience significant health disparities, especially those that are living in proximity to the pipeline expansion project.
"In addition to the health consequences from the pipeline expansion project itself, gas in the GTN pipeline is extracted by fracking in Canada," the letter highlights. "Fracking degrades the environment including contamination of soil, water, and air by toxic chemicals. Communities exposed to these toxins experience elevated rates of birth defects, cancer, and asthma."
"The negative health impacts of methane gas, and its contribution to warming the climate and polluting the air, are unacceptable impacts that disproportionately affect Black, Indigenous, and people of color and low-income communities," the letter adds, arguing that the project is inconsistent with both global and regional goals to reduce planet-heating emissions.
Organizations supporting the letter include Wild Idaho Rising Tide as well as the San Francisco, Oregon, and Washington arms of PSR—which have previously joined other local groups in speaking out against the project alongside regional political figures including U.S. Democratic Sens. Jeff Merkley and Ron Wyden, both of Oregon.
\u201cTAKE ACTION: Sign on to the letter urging the Federal Energy Regulatory Commission to deny the bid to expand shipments of fracked gas through WA.\nhttps://t.co/A86LLz8lRY\u201d

— Washington Physicians for Social Responsibility (@Washington Physicians for Social Responsibility) 1678146398
"Idahoans dread FERC approval of the GTN Xpress expansion project, which would force greater fracked gas volumes and hazardous emissions through the aging GTN pipeline," according to Helen Yost of Wild Idaho Rising Tide.
"This expansion project would further threaten and harm the health and safety of rural communities, environments, and recreation economies for decades," she warned. "This proposed expansion does not support the best interests of concerned Northwesterners living and working near compressor stations and the pipeline route."
Dr. Mark Vossler, a board member at Washington PSR, pointed out that "states in the Northwest have made great strides in reducing our dependence on fossil fuels and creating healthier communities."
"I urge FERC to consider the human health impact of the proposed pipeline expansion and respect the leadership of local, state, and tribal governments in addressing the climate crisis," he said. "FERC should deny the permit for this pipeline expansion proposal, which is both unnecessary to meet our energy needs and harmful to people in our communities."
News
SUPPORT OUR WORK.
We are independent, non-profit, advertising-free and 100%
reader supported.