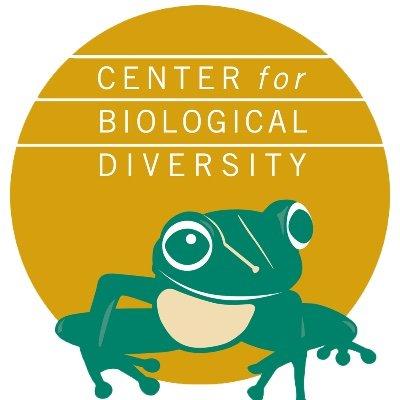 For Immediate Release
May, 17 2013, 01:25pm EDT
Americans Across the Country Celebrate Endangered Species Day and Mark the 40th Anniversary of the Landmark Law
Bald Eagles, Gray Whales, Wolves Among Hundreds of Success Stories
PORTLAND, Ore.
From Hawaii to Washington D.C., Americans today are celebrating the sixth annual Endangered Species Day and the 40th anniversary of the Endangered Species Act. The Act is one of the world's most successful environmental laws, preventing extinction for 99 percent of the animals and plants under its care and putting hundreds on the road to recovery.
"The Endangered Species Act has successfully saved many of America's most beloved species, including bald eagles, gray whales and wolves," said Noah Greenwald, endangered species director with the Center for Biological Diversity. "In my view, every day is endangered species day, but I'm glad that there's at least one day set aside by Congress for all the country to recognize both the plight of imperiled wildlife and the unparalleled success of the Act."
To date, of the more than 1,400 plants and animals placed under the care of the Act over the past four decades, only 10 species have been declared extinct, and eight of them were very likely already extinct when granted protection.
Meanwhile, the Act is recovering hundreds of species. A recent Center study of more than 100 protected species across all 50 states found that 90 percent are meeting or exceeding federal recovery guidelines and moving toward eventual removal of protected status. You can learn more at www.ESAsuccess.org.
Just this week the U.S. Fish and Wildlife Service announced that a unique Arkansas snail, the Magazine Mountain shagreen, has recovered and is being removed from the federal list of endangered species. The snail, found only in Arkansas, was protected in 1989 due to threats to its habitat. Protection under the Endangered Species Act successfully prevented loss of the snail's mountain habitat, and the Service has determined that it is no longer in danger of extinction.
With such a successful record, the Act continues to command strong public support: A national poll commissioned by the Center earlier this year found that two out of three Americans want the Endangered Species Act strengthened or left alone, but not weakened.
More information on Endangered Species Act stories from around the country can be found by clicking on our interactive map. You can also find a free Droid mobile phone app that lets you find endangered species where you are or wherever you travel. We also have free endangered species ringtones that have been downloaded more than 600,000 times in 179 countries.
The Center has photos of endangered species that are ready and available for online, print and broadcast media use. Find them here.
At the Center for Biological Diversity, we believe that the welfare of human beings is deeply linked to nature — to the existence in our world of a vast diversity of wild animals and plants. Because diversity has intrinsic value, and because its loss impoverishes society, we work to secure a future for all species, great and small, hovering on the brink of extinction. We do so through science, law and creative media, with a focus on protecting the lands, waters and climate that species need to survive.
(520) 623-5252
LATEST NEWS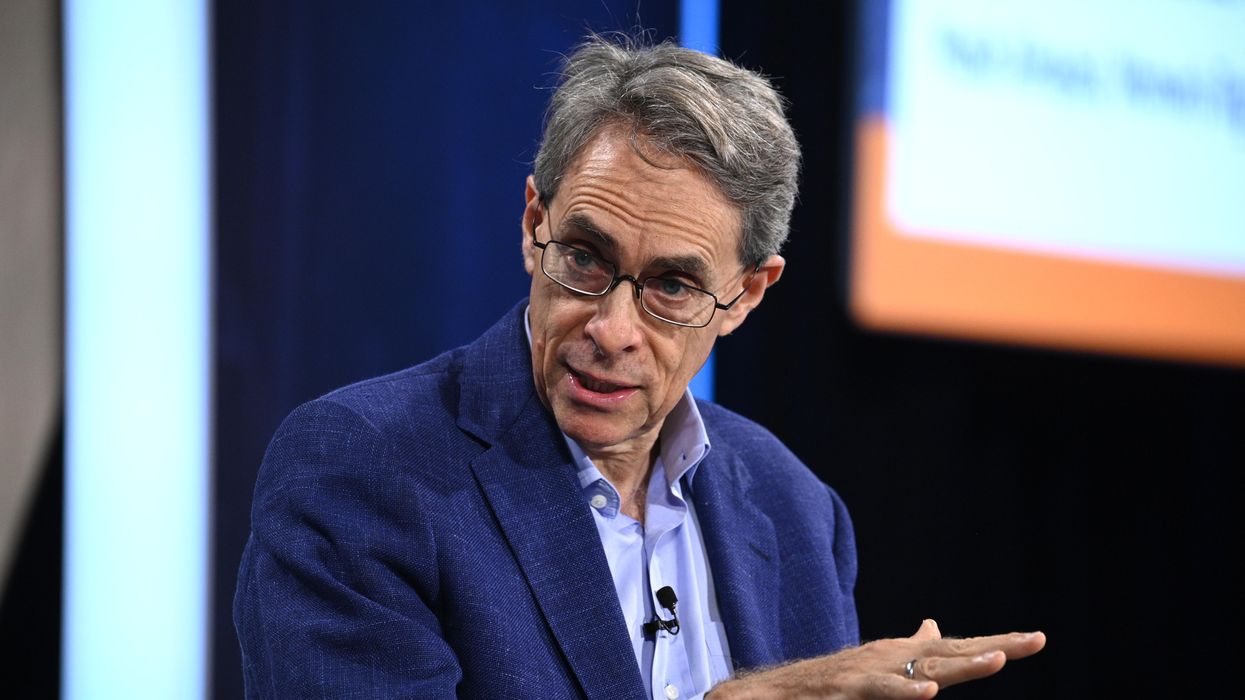 "How is the Kennedy School," asked Roth, "going to ensure that this episode conveys a renewed commitment to academic freedom rather than just exceptional treatment for one well-known individual?"
Human rights and free expression advocates on Thursday said the Harvard Kennedy School finally made "the right decision" after the prestigious public policy school's dean announced he was reversing his opposition to a fellowship for longtime human rights campaigner Kenneth Roth.
Dean Douglas Elmendorf's earlier refusal to support the one-year fellowship—first reported by The Nation earlier this month—was met with condemnation from Roth, free speech advocacy groups, and more than 1,000 students, faculty, and alumni of the school who accused the dean of retaliating against Roth for his criticism of Israel's violent anti-Palestinian policies.
Elemendorf reportedly told colleagues that he was concerned about analyses by Human Rights Watch (HRW), the international group led by Roth for three decades until his retirement last year, which concluded—as have other groups including the Israel-based B'Tselem and the United Nations—that Israel has imposed apartheid on Palestinians for decades.
"The problem of people penalized for criticizing Israel is not limited to me, and most scholars and students have no comparable capacity to mobilize public attention."
On Thursday, the dean sent a letter to the school community saying it had been "an error... not to appoint him as a fellow" at the Harvard Kennedy School's Carr Center for Human Rights Policy.
Sunjeev Bery, executive director of global human rights group Freedom Forward, applauded the move as a "victory for human rights and academic freedom."

\u201cA victory for human rights and academic freedom! \n\n@Harvard @Kennedy_School Dean Elmendorf has reversed himself and agreed to offer a fellowship to former @HRW executive director @KenRoth at the @CarrCenter for Human Rights.\n\nhttps://t.co/ISvnYlifOp\u201d

— Sunjeev Bery (@Sunjeev Bery) 1674145755
Roth released a statement saying he was "thrilled" that Elmendorf "rescinded his decision to block the fellowship" and expressed gratitude to students and faculty members who had shared their "overwhelming disapproval of Dean Elmendorf's original decision."
He called on Elmendorf to provide more transparency about his decision-making process. Roth earlier this month said he believed the decision to veto the fellowship offer stemmed from pressure from anti-Palestinian rights sentiments among Harvard donors.
Elmendorf "still has not said anything about the 'people who matter to him' whom he said were behind his original veto decision," Roth said Thursday.
Roth also said he still has concerns about the larger issue of academic freedom at Harvard, particularly for students and teachers who lack his international platform.
\u201cThe message to younger scholars is devastating. Unless Harvard makes amends, those scholars will be left to fear that criticism of Israel \u2014 or commentary on other controversial topics \u2014 can be a career killer. That is not what Harvard should stand for. https://t.co/Ho9bfSSdjj\u201d

— Kenneth Roth (@Kenneth Roth) 1674056486
"Given my three decades leading Human Rights Watch, I was able to shine an intense spotlight on Dean Elmendorf's decision, but what about others?" he said. "The problem of people penalized for criticizing Israel is not limited to me, and most scholars and students have no comparable capacity to mobilize public attention."
"How is the Kennedy School, and Harvard," he asked, "going to ensure that this episode conveys a renewed commitment to academic freedom rather than just exceptional treatment for one well-known individual?"

News
One advocate urged President Joe Biden to "reiterate his commitment to only signing a clean debt limit increase, and specifically rule out a closed-door commission designed to cut Social Security."
Sen. Joe Manchin provoked outrage Wednesday by suggesting congressional Democrats should agree to pursue changes to Social Security as part of a debt ceiling agreement with Republicans, an idea one advocacy group condemned as "negotiating with legislative terrorists."

In an interview on Fox Business—conducted at the annual gathering of corporate and political elites in Davos, Switzerland—the West Virginia Democrat said that "we have a debt problem" and argued members of both parties should "work together" on solutions. The senator singled out Social Security, even though the program can't by law add to long-term deficits.

While Manchin voiced opposition to GOP calls to privatize Social Security, saying such proposals "scare the bejesus out of people," he said Congress "should be able to solidify it, so the people who have worked and earned it know they're going to get it."

The problem, from the perspective of Social Security defenders, is Manchin's suggested avenue for reforms: Bipartisan congressional committees that critics have denounced as "a Trojan horse to cut seniors' benefits."

"Hell no to even a single penny of cuts to Social Security's earned benefits," the progressive group Social Security Works tweeted Wednesday in response to Manchin's comments. "Hell no to fast-track commissions designed to cut benefits behind closed doors."
Under legislation that Manchin has introduced alongside Sen. Mitt Romney (R-Utah), Congress would establish bipartisan "rescue" committees for the nation's trust fund programs—including Social Security and Medicare—and give the panels 180 days to devise "legislation that restores solvency and otherwise improves each." (Analysts and advocates reject the notion that Social Security is in financial crisis and needs "rescuing.")
The bills produced by the bipartisan committees would then be placed on an expedited path to floor votes in both chambers of Congress, with no amendments allowed.
Manchin and Romney's legislation, known as the TRUST Act, is explicitly modeled after the infamous Simpson-Bowles Commission that recommended deep cuts to Social Security in 2011. Former Republican Sen. Alan Simpson (Wyo.) and former Clinton White House Chief of Staff Erskine Bowles, the Obama-appointed chairs of the commission, both endorsed the TRUST Act in 2021, calling the bill "important and vital."
In his
Fox Business
interview on Wednesday, Manchin said his legislation could be used to secure a debt ceiling agreement with House Republicans, who have
threatened repeatedly
to use the borrowing limit as leverage to push for Social Security cuts.
Manchin told host Maria Bartiromo that he has spoken "briefly" with House Speaker Kevin McCarthy (R-Calif.) about the TRUST Act. Asked about the White House's stand against attaching any conditions to a debt ceiling agreement, Manchin said he "really" thinks the administration will reverse course and negotiate with Republicans.
Alex Lawson, the executive director of Social Security Works, told Common Dreams that President Joe Biden should "reiterate his commitment to only signing a clean debt limit increase, and specifically rule out a closed-door commission designed to cut Social Security," in response to the West Virginia Democrat's comments.
"Manchin is providing cover for Republican attacks on Social Security and Medicare," Lawson said. "Democrats must stand with President Biden in his calls for a clean debt ceiling [increase] and an end to Republican attacks on our earned benefits."
"MAGA extremists plan to use national debt they exacerbated with tax breaks for billionaires and profiteering corporations as an excuse to gut Social Security and Medicare."
Manchin's interview came hours before the federal government officially hit the $31.4 trillion debt ceiling on Thursday, prompting the Treasury Department to begin implementing "extraordinary measures" to ensure it can continue meeting its obligations as it awaits congressional action.
"The period of time that extraordinary measures may last is subject to considerable uncertainty, including the challenges of forecasting the payments and receipts of the U.S. government months into the future," Treasury Secretary Janet Yellen wrote in a letter to congressional leaders on Thursday. "I respectfully urge Congress to act promptly to protect the full faith and credit of the United States."
Lindsay Owens, executive director of the progressive Groundwork Collaborative, said it is "economically, fiscally, and morally irresponsible" for House Republicans to be playing games with the debt ceiling and "there's absolutely no reason for Sen. Manchin or anyone else to play along."
"We saw this movie in 2011 when politicians negotiated over the debt limit and ended up strangling the economy with years of devastating cuts for workers and families," Owens added. "We can't let that happen again."

Failure to raise the debt limit—an arbitrary and arguably unconstitutional figure set by Congress—could result in the first-ever U.S. default and a devastating financial crisis, potentially wiping out millions of jobs.
Liz Zelnick, director of the Economic Security and Corporate Power program at Accountable.US, said in a statement Thursday that "whether or not the nation suffers a default crisis that could crush jobs is entirely up to MAGA extremists in Congress."
"The MAGA majority could vote today to meet the nation's prior debt obligations but instead a growing number want to manufacture a crisis to cut apart social safety nets for the most vulnerable Americans," said Zelnick. "Make no mistake: MAGA extremists plan to use national debt they exacerbated with tax breaks for billionaires and profiteering corporations as an excuse to gut Social Security and Medicare benefits for America's seniors and working people. They're dusting off an old conservative playbook: Make everyone else pay for their reckless giveaways to wealthy special interests."
News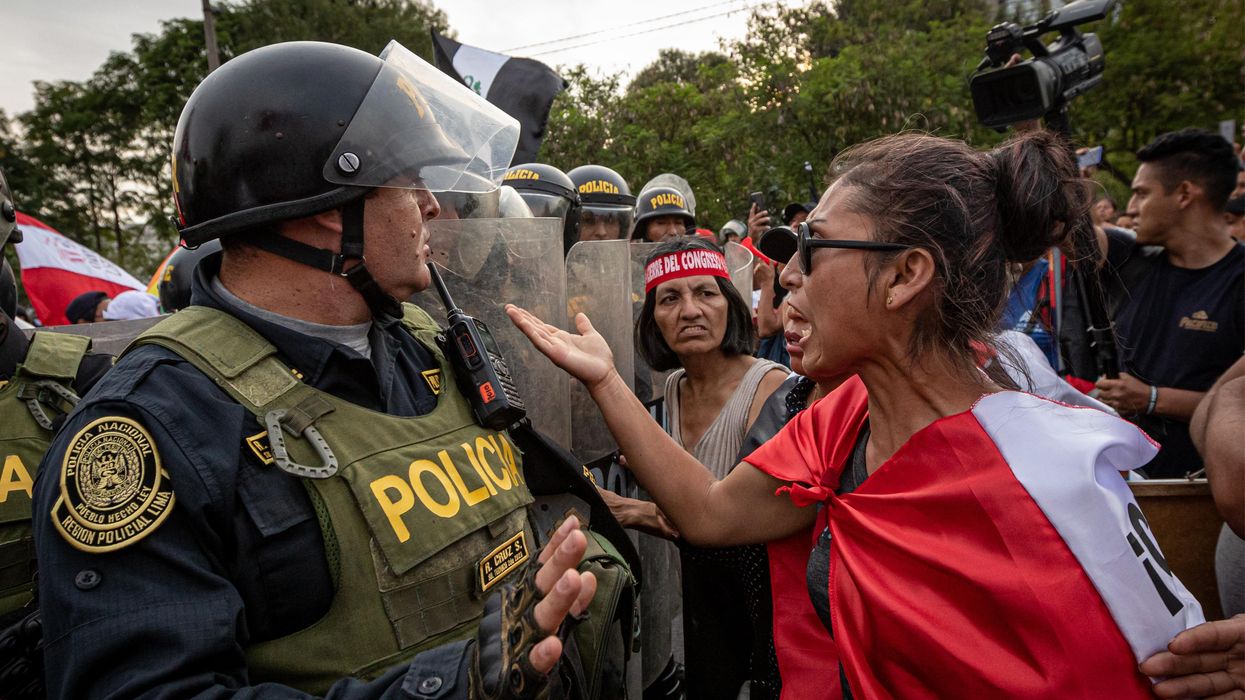 "We have come to Lima to defend our country, considering we are under a dictatorial government... which has stained our country with blood," one protester explained.
Thousands of Indigenous and other Peruvians descended on the capital Lima on Wednesday to demand the resignation of unelected President Dina Boluarte, show support for imprisoned former leftist leader Pedro Castillo, and condemn government forces for killing dozens of protesters over the past six weeks.
The demonstrators—who include Aymara and Quecha people from Andean regions, trade unionists, and other activists—traveled to the coastal capital in caravans during the second week of a general strike as part of a new "March from the Four Corners." The first such march took place in 2000 against then-President Alberto Fujimori, a U.S.-backed right-wing autocrat.
"We are from Chota in Cajamarca. We have come to Lima to defend our country, considering we are under a dictatorial government... which has stained our country with blood," protester Yorbin Herrera toldAl Jazeera.
Another demonstrator, Luis Garro, said: "I am upset. Angry. Traumatized and shocked by what is happening here. I believe that the people are going to force Dina Boluarte and the Congress out."
Florencia Fernández, a lawyer who lives in Cusco, toldthe Associated Press that "in my own country, the voices of the Andes, the voices of the majority have been silenced."
"We've had to travel to this aggressive city, this centralist city, and we say, the Andes have descended," she added.
Alonso Cárdenas, a professor of public policy at the Antonio Ruiz de Montoya University in Lima, noted the significance of protests in the capital.
"When there are tragedies, bloodbaths outside the capital, it doesn't have the same political relevance in the public agenda as if it took place in the capital," he told the AP. "The leaders have understood that and say, they can massacre us in Cusco, in Puno, and nothing happens, we need to take the protest to Lima."
At least 17 people were killed by state security forces in what human rights defenders called a "massacre" in Juliaca, the capital of San Román province in Puno, on January 9.
Some of this week's protesters traveled to Lima on the tour bus of renowned cumbia singer Yarita Lizeth, who has donated money to cover wounded protesters' medical bills while condemning "this violent repression against my brothers from Juliaca... who were unjustly killed."
By taking to the street, protesters were defying the government's extended state of emergency in Lima and three other regions, a move that suspended constitutional rights including the inviolability of the home, freedom of transit, and freedom of assembly.
A counter-demonstration in support of Boluarte, dubbed a "march for peace," also took place in Lima on Thursday. The de facto president said Tuesday that she would meet with anti-government demonstrators "to talk about the social agendas that you have because you well know that the political agenda that you are proposing is not feasible."

At least 53 people have been killed since the December 7 overthrow and arrest of Castillo—a democratically elected former rural teacher and union organizer—by the country's right-wing-controlled Congress after he moved to dissolve the legislature in a bid to preempt a move to dismiss him for "permanent moral incapacity."
The latest deaths includeSonia Aguilar Quispe, a35-year-old woman who was shot in the head in the southern town of Macusani; Salomón Valenzuela Chua, a 30-year-old father of four; and the unborn child of a teenager.
Castillo, who faces charges of rebellion and conspiracy, remains imprisoned by order of a panel of Peru's Supreme Court of Justice.
Boluarte has proposed elections for April 2024. Her government is recognized by the United States, Canada, Chile, and several other countries, while leftist leaders of Latin American and Caribbean nations including Argentina, Bolivia, Colombia, Cuba, Mexico, Nicaragua, and Venezuela have condemned Castillo's removal.
A poll published earlier this week by the Institute of Peruvian Studies showed 71% of respondents disapprove of Boluarte, while 60% say the protests against her government are justified.

News
SUPPORT OUR WORK.
We are independent, non-profit, advertising-free and 100%
reader supported.