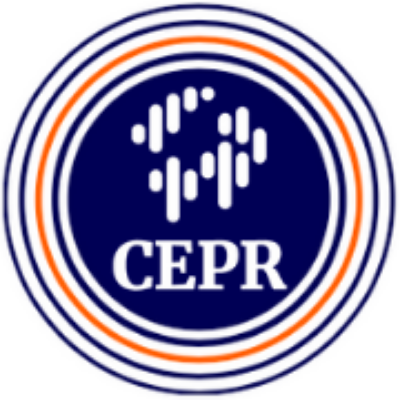 For Immediate Release
April, 26 2013, 02:39pm EDT
Contact:
Dan Beeton, 202-239-1460
Venezuelan Audit Can't Find Any Different Result in Presidential Election, Statistical Analysis Shows
Probability of Getting First Audit Result, If Election Were Stolen, is Less than One in 25 Thousand Trillion
WASHINGTON
A statistical analysis by the Center for Economic and Policy Research (CEPR) has shown that if Venezuelan opposition claims that Nicolas Maduro's victory was obtained by fraud were true, it is practically impossible to have obtained the result that was found in an audit of 53% of electronic voting machines that took place on the evening of Venezuela's April 14 elections. The odds of this occurring would be far less than one in 25 thousand trillion.
"The U.S. government must know this, too," said CEPR Co-Director Mark Weisbrot, economist and co-author of a forthcoming paper with economist and computer scientist David Rosnick. "So it is difficult to explain why they are refusing to recognize the elected president - in opposition to all of the countries in Latin America and most of the world."
The results of Venezuela's April 14 presidential election returned 7,575,506 votes for Nicolas Maduro, and 7,302,641 votes for challenger Henrique Capriles Radonski. This is a difference of 272,865 votes, or 1.8 percent of the two-way total between the candidates.
In this election, voters express their preference by pressing a computer touch-screen, which then prints out a paper receipt of their vote. The voter then checks to make sure that the receipt was the same as her choice, and deposits the paper receipt in a sealed box.
When the polls closed, a random sample of 53 percent[i] of all the machines (20,825 out of 39,303) was chosen, and a manual tally was made of the paper receipts. This "hot audit" was done on site, in the presence of the observers from both campaigns, as well as witnesses from the community. There were no reports from witnesses or election officials on site of discrepancies between the machine totals and the hand count.
Immediately after the election results were announced on the night of April 14th, the Venezuelan opposition demanded a full "recount" of all of the voting machines' paper receipts and subsequently called for an audit - or manual count - of the 46% of the sealed boxes containing the paper receipts that had not yet been audited. After the Venezuelan Electoral Council's (CNE's) decision to grant their request, on April 18th, the main opposition party came up with a series of new demands suggesting that they did not believe that a full audit would provide evidence of any significant fraud. On April 26 they announced that they would "boycott" the audit that they had requested the previous week.
What if it were true that there were enough mismatches in the 39,303 machines to have given Maduro a 50.8 percent majority, when Capriles had been the true winner? CEPR calculated that the probability of getting the results of the first audit would then have been less than one in 25 thousand trillion.
"The results are pretty much intuitive," said Weisbrot. "With a sample that huge verified during the April 14 'hot audit,' if there were any discrepancies between the machine count and the paper ballots, it would have shown up somewhere. But it didn't."
It is therefore practically impossible that an audit of the remaining 46 percent of ballot boxes could find enough discrepancies to reverse the result of the election.
The forthcoming paper also calculates the probability that the remaining 46 percent of ballot boxes, if audited, could change the outcome. It also looks at other possible scenarios, including allegations from Capriles that there were irregularities in some 12,000 of the remaining machines, and other ways that the unaudited machines could have enough errors to change the result. The above calculation can be seen here. The full paper will be available next week.
The Center for Economic and Policy Research (CEPR) was established in 1999 to promote democratic debate on the most important economic and social issues that affect people's lives. In order for citizens to effectively exercise their voices in a democracy, they should be informed about the problems and choices that they face. CEPR is committed to presenting issues in an accurate and understandable manner, so that the public is better prepared to choose among the various policy options.
(202) 293-5380
LATEST NEWS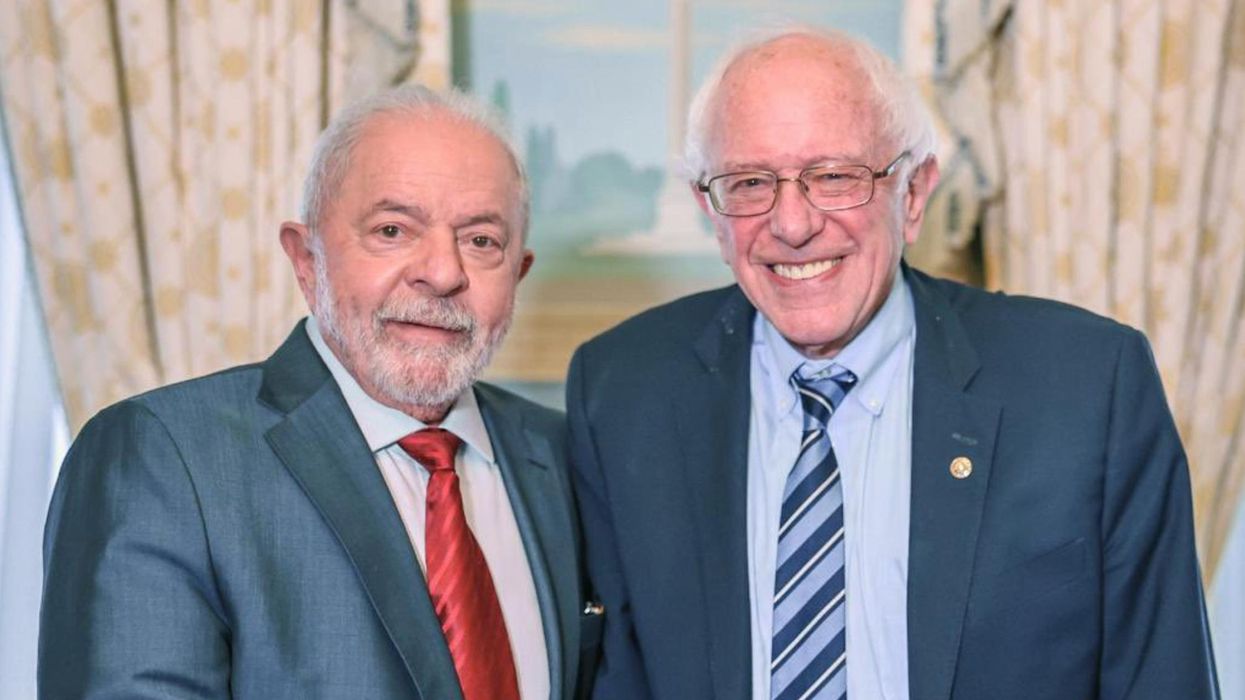 The Congressional Progressive Caucus, of which Sanders is a member, said Brazilian President Luiz Inácio Lula da Silva's election "has given hope to democratic and progressive movements around the world."
Ahead of his first White House meeting with U.S. President Joe Biden, Brazilian President Luiz Inácio Lula da Silva met Friday with members of the Congressional Progressive Caucus, including Sen. Bernie Sanders, who said topics of discussion included the far-right threat, combatting the climate and environmental emergencies, and supporting workers.

"I enjoyed a productive meeting this morning with President Lula of Brazil and his cabinet," Sanders said in a statement. "Our countries share many challenges, including the threat of right-wing authoritarians who seek to undermine democratic institutions in both countries."
"I am very impressed that in his short visit to the United States, Lula chose to speak to the AFL-CIO," he added. "In that regard, we discussed ways to build an economy that serves all people, not just the wealthy and large corporations. We also discussed ways to advance workers' rights and build strong unions."
\u201cA pleasure to welcome @LulaOficial to Washington. We discussed the importance of defending democracy, advancing workers\u2019 rights, and increasing environmental and climate cooperation around the world.\u201d

— Bernie Sanders (@Bernie Sanders) 1676048745
Sanders continued:
Unlike his predecessor, Lula understands the enormous threat that climate change poses to our planet. We discussed ideas of how to increase international cooperation to preserve the environment for future generations. Scientists tell us that deforestation will have a devastating impact on climate change and the planet, and it is imperative that the United States work with Brazil and other countries to protect the Amazon.

If ever there was a time for international solidarity on these shared challenges, this is it. My hope and expectation is that the United States and Brazil will build a stronger partnership to address these crises.
Da Silva said on Twitter that he "had the pleasure" of meeting Sanders, who was an outspoken advocate for his release after the former president—he also served from 2003-2010—was imprisoned on what critics called politically motivated corruption charges in 2018.
"We talked about democracy, the trade union movement, and better rights and jobs for workers," da Silva added.
Three other members of the Congressional Progressive Caucus—Chair Pramila Jayapal (D-Wash.) and Reps. Ro Khanna (D-Calif.) and Alexandria Ocasio-Cortez (D-N.Y.)—also met with da Silva.
\u201cIt was an incredible honor to meet with Brazilian President @LulaOficial and @USProgressives members @RepAOC and @RepRoKhanna. \n\nPresident Lula\u2019s election has given hope to democratic and progressive movements around the world. \ud83e\uddf5\u201d

— Rep. Pramila Jayapal (@Rep. Pramila Jayapal) 1676062547
"It was an honor to meet with President Lula da Silva this morning, whose election has given hope to democratic and progressive movements around the world," the caucus said in a statement. "We had a productive discussion on our shared commitments to environmental, social, and economic justice."
"We also discussed opportunities to deepen U.S.-Brazilian cooperation in the fight against authoritarianism, strengthen relationships between legislators of the two countries, and a shared agenda for economic justice and freedom that can combat the appeals of right-wing extremism," the statement said.
Later Friday, da Silva met with Biden as part of a reboot of U.S.-Brazilian relations following the right-wing presidencies of Donald Trump and Bolsonaro, the so-called "Trump of the Tropics."
Last month, Bolsonaro—who has been in the United States since just before da Silva's inauguration—applied for a six-month tourist visa as his legal woes, including an investigation of his role in the January 8 insurrection, mount.
WATCH LIVE: Biden meets with Brazil's President Lula da Silva to discuss climate, democracywww.youtube.com
At an afternoon press conference in the White House's Oval Office, da Silva told Biden through a translator that "the United States and the rest of the world can count on Brazil in the fight for democracy and the fight for the preservation of the Amazon rainforest."
Biden said that "we have to continue to stand up for democracy and our democratic values that form the core of our strength," while asserting the two presidents were on "the same page" about the climate emergency.

"Lula, he has everything on the table right now to be a democratic champion, given what happened in Brazil over the past month and a half," Thiago de Aragão, a senior associate of the Americas program at the Center for Strategic and International Studies, toldPBS NewsHour, referring to the January 8 attack by Bolsonaro supporters on the country's Congress, Supreme Court, and presidential palace in a failed bid to prevent the peaceful transfer of power.
"So, having seen Biden in a similar situation during January 6, this is something that they can together focus on," he added.
News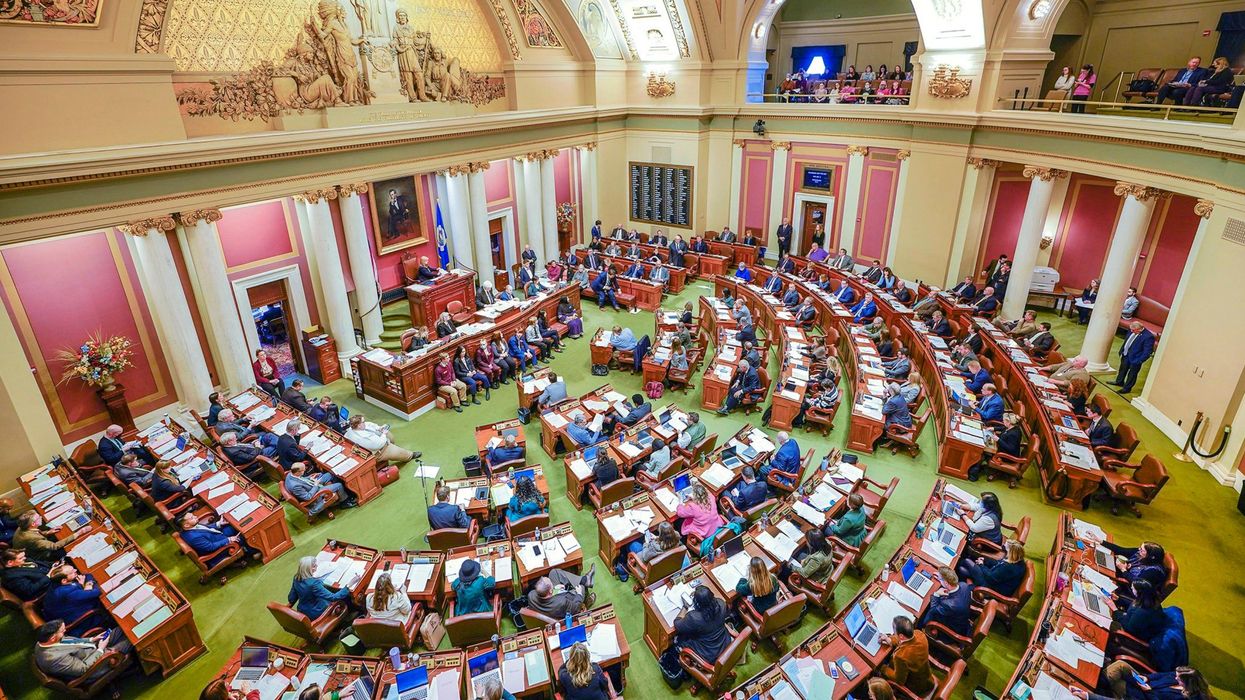 "We give every kid in our school a desk. There are lots of kids out there that can afford to buy a desk, but they get a desk because they go to school," said the Democratic author of the bill, pushing back against GOP means-testing canards.
The Democratic-led Minnesota House of Representatives voted Thursday night in favor of legislation to provide free school meals for all students, a move meant to alleviate childhood hunger in a state where 1 in 6 children don't have enough to eat.
The bill, HF 5, provides universal school meals—lunch and breakfast—to all of Minnesota's 600,000 pupils at no cost. House lawmakers voted 70-58 along party lines in favor of the measure.
If approved by the state Senate—in which the Minnesota Democratic-Farmer-Labor Party (DFL), the state's Democratic affiliate, holds a single-seat advantage—and signed into law by DFL Gov. Tim Walz, a former high school teacher, the policy will cost the government around $387 million during fiscal year 2024-25, according to estimates.
"We're feeding the kids," tweeted Rep. Sydney Jordan (DFL-60A), the bill's lead author, after the House vote.
Rep. Mary Frances Clardy (DFL-53A), another author of the bill, said that "as a teacher of 27 years, I've seen the impact hunger has on our students and their ability to concentrate and learn in the classroom. We have the resources to step up and deliver the food security families need."
\u201cIt\u2019s time to provide universal school meals to make sure every kid can succeed and that no child goes hungry. I\u2019m ready to sign it into law.\u201d

— Governor Tim Walz (@Governor Tim Walz) 1675998336
However, DFL leaders say the program will save Minnesota families between $800 and $1,000 on annual food costs.
According to a fact sheet in support of the bill, 1 in 6 Minnesota children report not having enough to eat; however, a quarter of food-insecure kids come from households that can't get government food support because their families earn too much to qualify.
"When school meals are provided at no cost to all students, these hungry kids no longer fall through the cracks," the publication said. "They consistently get nutritious food that sustains their energy and focus in the classroom."
Jordan said that "in a state with an agricultural tradition as rich as ours, it is particularly unacceptable that any child go hungry."
"We know hunger is something too many students bring with them to their classrooms," she added. "And we know the current status quo is letting Minnesota school children go hungry."
Republicans, meanwhile, slammed the bill as an example of "reckless spending."
"Paying for lunches for every student, kids that can afford it, families that can afford this, that doesn't make sense," said Rep. Peggy Bennett (R-23A), who offered an amendment to the bill that would expand current eligibility for free school meals, with income limits.
Jordan dismissed the Republicans' argument, saying "we give every kid in our school a desk. There are lots of kids out there that can afford to buy a desk, but they get a desk because they go to school."
Advocates of universal school meals across the country hailed the Minnesota House vote on the bill. U.S. Rep. Ilhan Omar (D-Minn.)—who helped negotiate legislation allowing schools to temporarily drop regulatory burdens such as income-based eligibility requirements in order to deliver free meals to as many students as possible — tweeted that she is "incredibly proud of our state for leading the way to ensure no child goes hungry and receives the nutrition they need to succeed."
\u201cWe are elated to see universal school meals pass the House tonight! #feedthekids \n\nhttps://t.co/PwJaiQTagO\u201d

— Advocates for Better Health (@Advocates for Better Health) 1676000508
Chef and television personality Andrew Zimmern said on Twitter that he is "so proud today to be a Minnesotan."
"Prioritizing meals for kids should be job one and we can figure out the compensatory issues tomorrow," he added. "No child should be hungry. Ever. This is a big step towards that."
According to the National Conference of State Legislatures, 20 states have considered or passed legislation to establish universal free school meals, with California, Colorado, Maine, and Vermont being the first ones to enact the policy.

News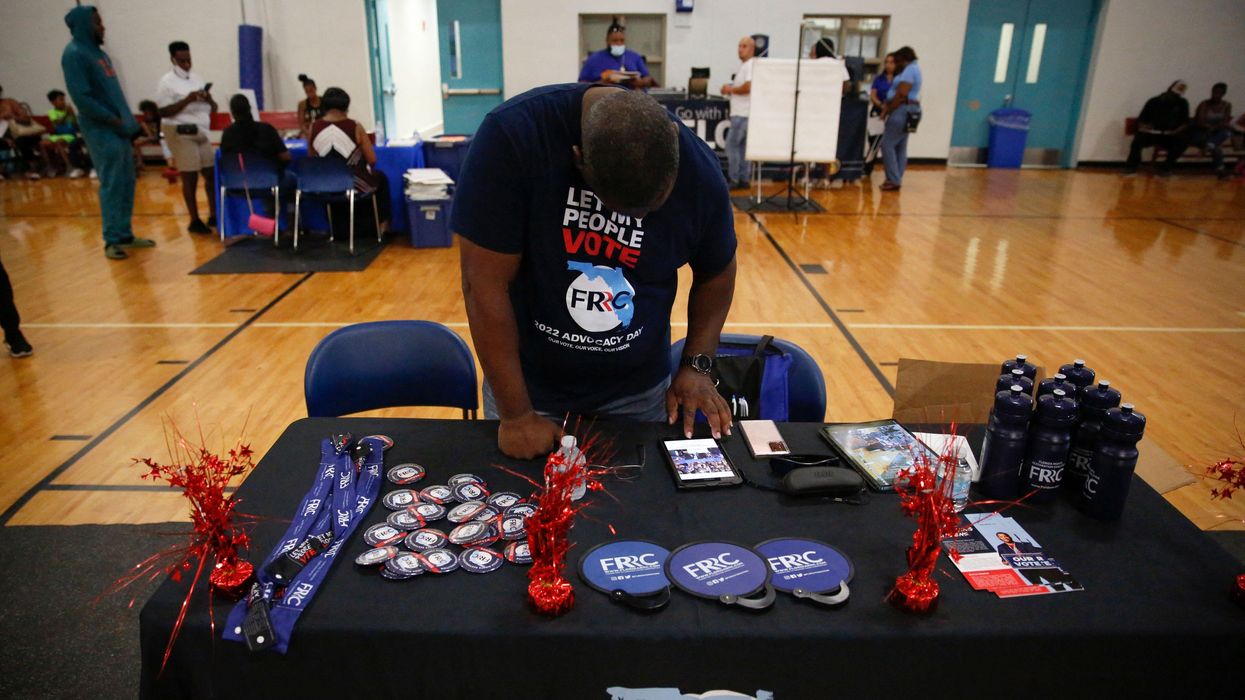 Pro-democracy advocates said that S.B. 4B was approved because right-wing Gov. Ron DeSantis wants "to expand his prosecutorial authority over Floridians who are lawfully trying to exercise their right to vote."
Civil rights advocates on Friday condemned the Republican-led Florida Legislature for passing another voter suppression bill that far-right Gov. Ron DeSantis, a likely GOP presidential candidate for 2024, is expected to sign into law.
The Florida House passed Senate Bill 4B by a margin of 77-33 on Friday, two days after state senators approved the bill in a 27-12 party-line vote. The legislation seeks to expand the authority of the Office of Statewide Prosecution (OSP) to pursue charges for alleged election-related crimes. The OSP reports to Republican Attorney General Ashley Moody, a close ally of DeSantis.
A coalition of voting rights groups—including NAACP Florida, ACLU of Florida, Common Cause Florida, and the Brennan Center for Justice—submitted joint testimony opposing S.B. 4B on Thursday. In a joint statement issued after its passage on Friday, the coalition warned that the legislation "risks impacting people with past convictions who will continue to be arrested and prosecuted in the criminal legal system for honest mistakes about their voter eligibility."
"The office made arrests, claimed jurisdiction, and is now seeking to change the law after the courts said no."
"This proposal is a solution in search of a problem," the coalition said. "There is no legitimate need to waste taxpayer dollars and state resources by expanding the Office of Statewide Prosecution for these purposes. This bill is being heard and swiftly passed only because the governor desires to expand his prosecutorial authority over Floridians who are lawfully trying to exercise their right to vote."
S.B. 4B comes as DeSantis faces rebuke for using Florida's newly established Office of Election Crimes and Security to arrest 20 formerly incarcerated individuals who believed they were eligible to vote—thanks to Amendment 4, a voter-approved 2018 referendum re-enfranchising 1.4 million people with past felony convictions—for alleged "voter fraud" last year.
Most of the people who were arrested for improperly casting ballots had been approved by the Florida Department of Elections, which mailed them voter registration cards prior to the 2020 election. Despite this, all of them have been slapped with felony charges carrying prison terms of up to five years and fines of up to $5,000. The arrests, unsurprisingly, have reportedly scared away many potential voters.
"While one of the cases has been settled, judges have in many cases dismissed charges and some local state attorneys have been reluctant to pursue charges," Florida Politicsreported Friday. "Democrats have questioned if the proposed legislation will allow the statewide prosecutor to take over cases that local state attorneys won't try."
\u201cBREAKING: Florida's state House passed SB4B. Rather than giving unchecked power to prosecutors to criminalize people with past felony convictions for making honest mistakes, state officials should find ways to fix the complex voting system. https://t.co/EFGlWj04Rk\u201d

— Brennan Center (@Brennan Center) 1676051089
Florida Rep. Anna Eskamani (D-47) alluded to body cam footage showing that many of those arrested—and some of the police officers—were confused about the nature of the charges.
"We had folks in Orange County that, after that amendment passed, they called the Supervisor of Elections, they called the Division of Elections, and were told they could vote," she told Florida Politics. "There's a reason why these cases are being tossed out."
According to the news outlet, many critics of S.B. 4B view it as "an intimidation tactic to discourage many former felons from registering regardless, even if they are now eligible to do so."
Florida Rep. Yvonne Hinson (D-20) said that after "citizens served their time, they should be able to have their civil rights restored." She called the bill "an intentional act by the Legislature to manipulate the judicial process to fit a political position."
"This bill will create more confusion and disenfranchise eligible voters as part of what's been a continued effort to intimidate voters—especially returning citizens—from participating in our democracy."
The coalition of voting rights groups opposed to S.B. 4B shared the Democratic lawmakers' assessments.
By increasing the OSP's power, this legislation "would remove cases from local prosecutors and prosecute minor occurrences of mistaken voters rather than having to prove a widespread voter conspiracy," the groups lamented. "It would also seek to circumvent three Florida courts' decisions which have rejected the OSP's argument for more expansive jurisdiction."
"The office made arrests, claimed jurisdiction, and is now seeking to change the law after the courts said no," the coalition continued. "We have grave concerns about the potential for this office targeting returning citizens for honest mistakes about their eligibility to vote in an effort to intimidate communities of color."
"All voters should have equal, meaningful, and non-burdensome access to the ballot box," said the coalition. "To date, Florida has failed to effectively and efficiently verify people's eligibility under the current system, and the state's failure has disproportionately harmed Black Floridians."
According to the rights advocates, the state has refused for years "to provide sufficient guidance to those looking to determine whether they can vote. At the same time, government officials have allowed and, in some instances, outright encouraged people with past felony convictions to register to vote without verifying their eligibility to do so."
"This bill will create more confusion and disenfranchise eligible voters as part of what's been a continued effort to intimidate voters—especially returning citizens—from participating in our democracy," the groups warned. "Rather than trying to give unchecked power to prosecutors who report to the governor and his political appointees, state officials should instead find ways to fix the complex and unnavigable system for returning citizens to determine their eligibility and invest resources to solve current known problems."
News
SUPPORT OUR WORK.
We are independent, non-profit, advertising-free and 100%
reader supported.