For Immediate Release
April, 22 2013, 01:49pm EDT
Contact:
Richard Ray Whitman and Earl Hatley, Great Plains Tar Sands Resistance, 405-283-6140, GPTSRMedia@gmail.com
Activist Locks Himself to Keystone XL Heavy Machinery Launching a "Red River Showdown" Over KXL South
On the final day of the US State Department's Keystone XL public comment Texans and Oklahomans send a clear message: This is our environmental impact statement
TUSHKA, OKLAHOMA
On Earth Day 2013, to mark the close of the State Department's public comment period for TransCanada's proposed Keystone XL Northern Segment (KXL North) pipeline's Environmental Impact Statement (EIS), an activist with the Great Plains Tar Sands Resistance has locked himself to a piece of Keystone XL heavy machinery in Oklahoma, temporarily halting work site construction. Alec Johnson, a 61-year old climate justice organizer from Ames, Iowa took direct action to defend the Red River in solidarity with the Mayflower, Arkansas community, which is currently reeling from last month's massive tar sands spill. The disaster, due to a 22-foot long gash in ExxonMobil's ruptured Pegasus tar sands pipeline, has resulted in chronic health problems for nearby residents and has left Lake Conway dangerous polluted.
"This is our environmental impact statement," stated artist/activist and Great Plains Tar Sands Resistance spokesperson Richard Ray Whitman. "TransCanada claims its technology will prevent spills, but that same technology was used on the Pegasus line, too. That didn't work, now, did it? We are taking a stand to protect our access to clean water. KXL South is already being constructed with or without the North, and the destruction of our waterways in its path is not a question of if, but when. No toxic pipeline is worth the gamble and no communities in Texas or Oklahoma deserve the fate of Mayflower, Arkansas."
While the current fate of KXL North rests upon U.S. Presidential approval, KXL South's now lies in the broad-spectrum opposition it has garnered in the form of legal cases as well as the grassroots civil disobedience campaigns by groups like Great Plain Tar Sands Resistance and Tar Sands Blockade. Should KXL North be permitted to start construction, these groups along with grassroots indigenous organizations, several Lakota Nation tribal councils, and over 60,000 others have pledged resistance in the form of non-violent direct action to halt pipeline construction.
International treaties like the Treaty to Protect the Sacred and strongly-worded tribal council resolutions like those recently passed by the Oglala and Ihanktonwan Oyate/Yankton Sioux General Councils pledging resistance to KXL North "by all means necessary" indicate a tremendous unity amongst Great Plains indigenous nations. The strong reactions come after years of inadequate consultation on the part of TransCanada with regards to impacts on the Lakota Nation communities by its toxic tar sands pipeline. In recognizing the dire threat to their first medicine, sacred water, the communities are also embracing the spirit of international solidarity with First Nation communities downstream from tar sands mining sites. After years decrying the chemical pollution and resulting destruction of traditional life ways from tar sands exploitation in what some affected indigenous peoples refer to as a "slow industrial genocide," Cree and Dene Nations are experiencing an upsurge in sympathy and solidarity with their plight.
"I am personally amazed at how resistance to the Keystone XL tar sands pipeline and education as to what tar sands exploitation looks like continues to grow every day," Johnson wrote in a statement prior to his action. "Because it would be irresponsible, we're not stopping until the industry stops poisoning our futures with lies, unnecessary risks, and death for their profit. As long as the tar sands industry promises it will kill, we will blockade."
Great Plains Tar Sands Resistance is a coalition of Great Plains organizations and individuals dedicated to using direct action to stop tar sands extraction and transportation infrastructure, like the Keystone XL pipeline, in the beautiful heartland of North America.
LATEST NEWS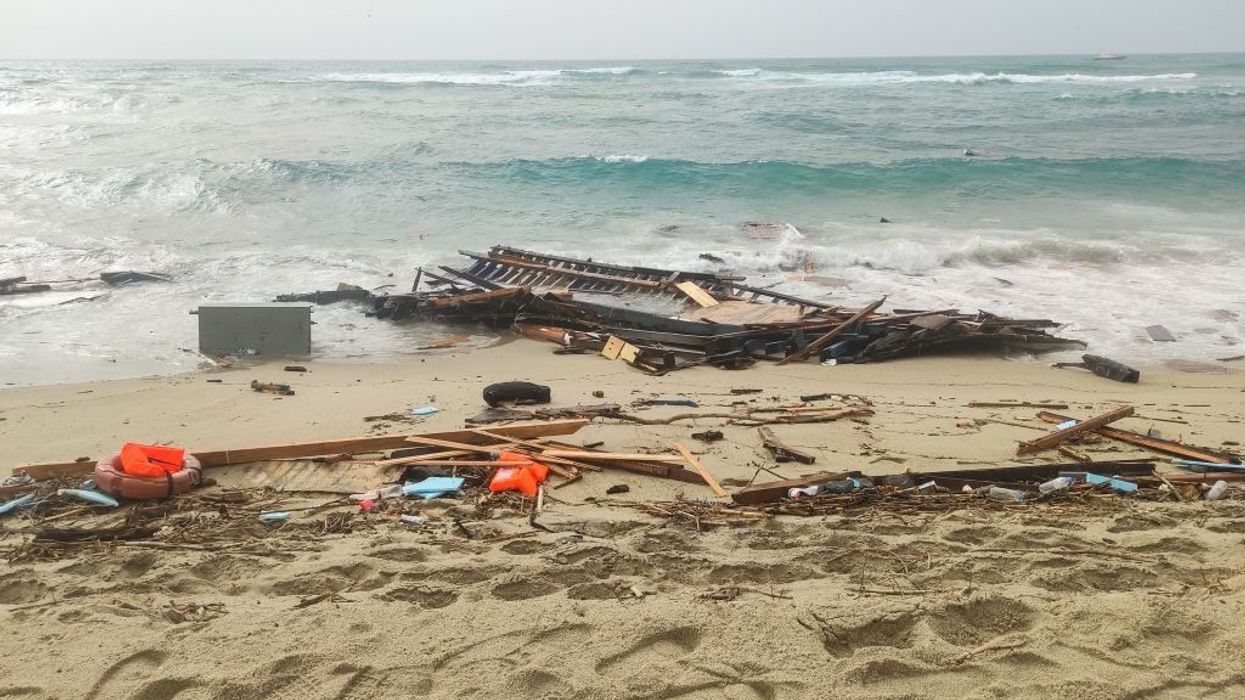 20 minors are among the dead, including one newborn
At least 58 migrants died when their overcrowded wooden boat smashed into rocky reefs and broke apart off southern Italy before dawn on Sunday, the Italian coast guard said. Survivors reportedly indicated that dozens more could be missing.
"All of the survivors are adults,″ AP quoted Red Cross volunteer Ignazio Mangione. "Unfortunately, all the children are among the missing or were found dead on the beach."
The Italian news agency ANSA said 20 minors are among the dead, including one newborn.
Italian state TV quoted survivors as saying the boat had set out five days earlier from Turkey with more than 200 passengers with people from Iran, Pakistan and Afghanistan onboard.
Prime Minister Giorgia Meloni's right-wing government-elected last year on a pledge to stop migrants from coming to Italy-has vowed to stop migrants reaching Italy's shores and in the last few days pushed through a tough new law tightening the rules on rescues.
The Guardian reported:
The prime minister Giorgia Meloni's rightwing government, which came to power in October, imposed tough measures against sea rescue charities, including fining them up to €50,000 if they flout a requirement to request a port and sail to it immediately after undertaking one rescue instead of remaining at sea to rescue people from other boats in difficulty.
Rescues in recent months have resulted in ships being granted ports in central and northern Italy, forcing them to make longer journeys and therefore reducing their time at sea saving lives. Charities had warned that the measure would lead to thousands of deaths.
\u201cAt least 58 migrants, including children, now known to have died in shipwreck just off coast of southern Italy https://t.co/UMpgDhZz9L\u201d

— BBC Breaking News (@BBC Breaking News) 1677425651
\u201c#BREAKING: At least 58 people confirmed dead after overcrowded wooden boat carrying more than 120 migrants ran into trouble in rough seas and capsized at dawn near coastal town of Crotone, in Calabria, authorities in southern Italy say \nhttps://t.co/lxE4Wn1zzv\u201d

— I.E.N. (@I.E.N.) 1677406274
\u201cAt least 43 people have died after a boat carrying migrants crashed against the rocks off the coast of southern Italy early Sunday, the Italian coast guard said in a statement. https://t.co/ZGTSQF9Opu\u201d

— Axios (@Axios) 1677427602
News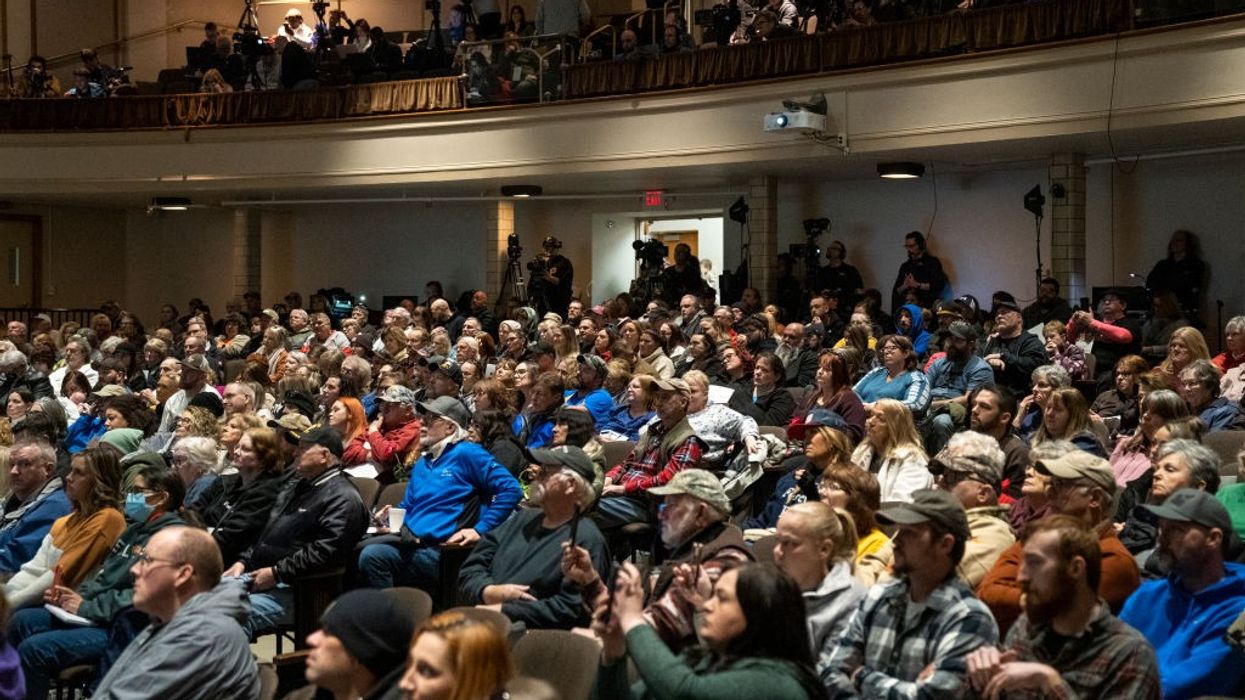 Brockovich's Friday night Town Hall filled the auditorium and also two overflow rooms at East Palestine High School
"Unfortunately, this is not a quick fix," activist Erin Brockovich said to a packed crowd in an East Palestine, Ohio High School auditorium Friday night. "This is going to be a long game."
About 2,500 people and 100 reporters attended the town hall meeting with the crowd spilling into the school gymnasium. Brockovich, who became an activist in 1993 battling Pacific Gas & Electric Co. over groundwater contamination in Hinkley, California, told the audience to fight back and trust their instincts.
Brockovich and attorneys warned of long-term health and environmental dangers from the chemicals released after the fiery train derailment in East Palestine.
"I can't tell you how many communities feel that these moments are the biggest gaslight of their life," Brockovich told the audience.

"I've never seen in 30 years a situation like this," she said, warning residents that what her team was going to present them may scare them. "... I feel your angst, and I feel your frustration. And I want to share something with you; you're not alone."
"You want to be heard, but you're going to be told it's safe; you're going to be told not to worry," she said. "That's just rubbish because you're going to worry. Communities want to be seen and heard."
"These chemicals take time to move in the water. You're going to need groundwater monitoring. People on well water: You really need to be on alert. They're going to need to implement soil vapor intrusion modeling. Believe us. It's coming," she said.
"You start getting 50 and 100,000 pissed-off moms together — I'm telling you right now: Things change," she said.
"You have the ability to become — and you will become — your own critical thinker. You will vet information; you will ask questions, you will demand answers. You will listen to that gut and that instinct that will keep you connected as a community," Brockovich said. "Don't let what's happened here divide you."
A presentation followed Brockovich's speech by Texas lawyer Mikal Watts, who cited rulings by the Ohio Supreme Court to explain why he could not offer advice on specific cases in a public meeting or stay after the meeting to answer questions.
Watts did, however, say: "I'm begging you — for your own good — go get your blood and urine tested now."
Environmental advocate Erin Brockovich joins East Palestine residents in town hall meetingEnvironmental advocate Erin Brockovich will attend a town hall meeting in East Palestine, Ohio Friday evening to talk with ...
Common Dreamsreported Friday that almost half of U.S. voters surveyed by progressive think tank Data for Progress blame rail company Norfolk Southern for the February 3 train derailment in East Palestine, Ohio which forced 1,500 residents to evacuate, contaminated soil and water, and has been blamed for causing a number of symptoms even as officials claim air and water monitoring hasn't shown dangerous levels of pollution.
Forty-nine percent of the 1,243 people surveyed by Data for Progress from February 17-22 said they believed Norfolk Southern was responsible for the crash, including 50% of Democrats, 52% of Independents, and 47% of Republicans.
\u201cThe turnout far exceed expectations. A packed house, a packed overflow location and 5k streaming participants. Just an amazing spirit. \n\nThis town is so inspiring and together I believe they can accomplish anything.\u201d

— Erin Brockovich (@Erin Brockovich) 1677296862
News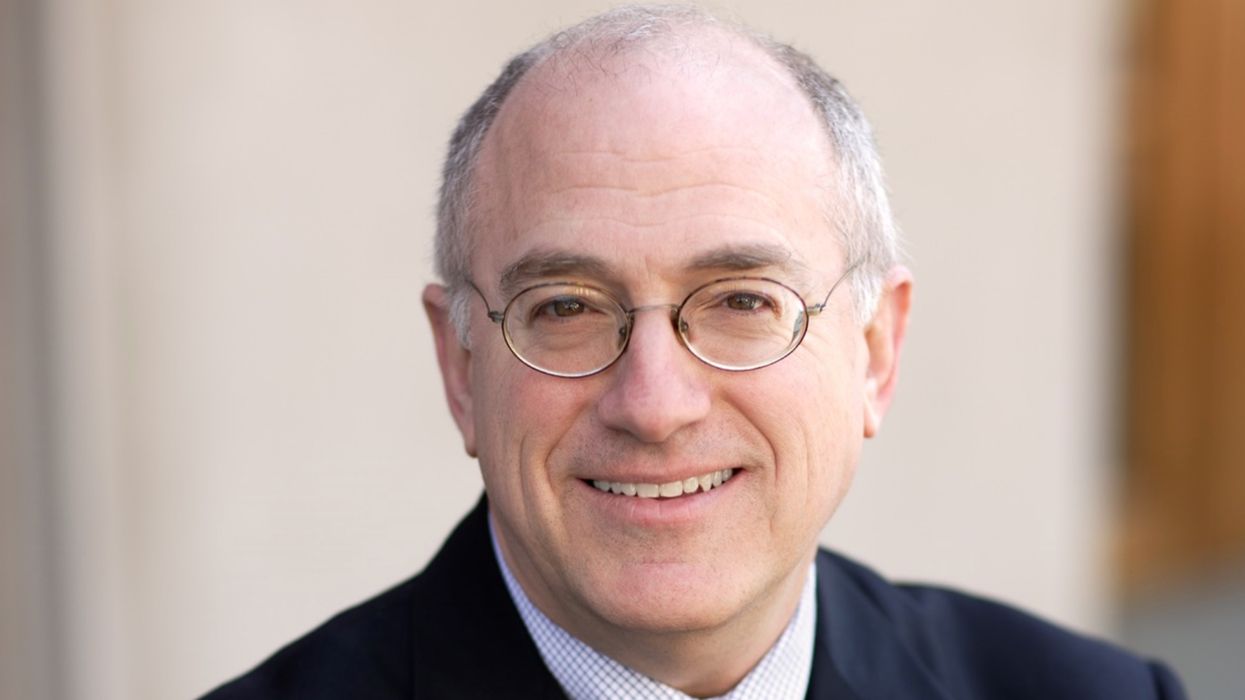 Former American envoy to Tel Aviv Daniel Kurtzer also called Israel's move to legalize settler outposts a "significant violation of a commitment that the Israeli government made in writing" to dismantle "illegal settlements."
A former U.S. ambassador to Israel on Friday sharply criticized the far-right government of Israeli Prime Minister Benjamin Netanyahu for seeking to annex Palestinian land in the illegally occupied West Bank.
The Guardianreports Daniel Kurtzer, who served as U.S. ambassador in Tel Aviv during the administration of former President George W. Bush, told members of the Jewish Democratic Council of America that the Biden administration should do more to try to prevent the Israeli government's "creeping annexation" of the West Bank.
Kurtzer specifically mentioned Israel's recent "legalization" of nine Jewish-only settler outposts in the West Bank and East Jerusalem that are illegal even under Israeli law, an act he said dealt a major blow to peace.

"It's also a significant violation of a commitment that the Israeli government made in writing to the American government back in 2004 when, in a letter to the then Bush administration, Israel undertook to dismantle illegal outposts, illegal settlements," he said.
\u201cA former US ambassador to Israel has accused Netanyahu\u2019s far-right government of "breaking a written agreement with Washington by legalizing a group of hardline...settlements in the West Bank." He warns of Israel\u2019s \u201ccreeping annexation\u201d of the West Bank. https://t.co/PxjlfVwXMP\u201d

— Kenneth Roth (@Kenneth Roth) 1677252436
"Now you've come full circle," Kurtzer added. "Not only are they not dismantling these illegal outposts, but they're trying to legalize them ex post facto. And there have been many that have been built since that time, so that the number is really quite significant."
Israel has steadily usurped more and more of the West Bank over the decades, using a combination of courts, troops, and apartheid settlers to seize and hold more land on which illegal colonies are built and expanded.
During Netanyahu's previous term as prime minister, his government pursued plans to annex up to a third of the West Bank.
Under international law, all Israeli settlements on occupied Palestinian land are illegal. Most were built on land seized through terrorism and ethnic cleansing during the Nakba, or catastrophe, when more than 700,000 Arabs were expelled during the establishment and consolidation of modern Israel in 1947-49, and during the conquest of the West Bank, East Jerusalem, Gaza, and the Syrian Golan Heights in 1967.
\u201cFor context. \n\nAs two non Palestinian leaders seek to determine the fate and future of Palestine and its people for the countless time. \n\nHere is a visual of the loss of Palestinian land from 1946-2000\n\n\ud83d\udfe9 Palestinian Land\n\u2b1c\ufe0f Israeli Land\u201d

— Dr. Jennifer Cassidy (@Dr. Jennifer Cassidy) 1580239550
From 1978 until 2019, the U.S. State Department also considered Israeli settlements unlawful.
According to the Israeli human rights group B'Tselem, more than 620,000 Israelis currently live in about 140 settlements in the West Bank and East Jerusalem. While Israel offers every Jew in the world the right to settle in Israel, it has—against U.N. resolutions and international law—refused to allow the approximately five million Palestinian refugees alive today to return to their homeland.
While successive American administrations have proclaimed their opposition to Israel's construction and expansion of illegal settlements, U.S. military aid to Israel—currently at around $3.8 billion annually—has continued unabated and unimperiled regardless of Israeli policies and actions.

News
SUPPORT OUR WORK.
We are independent, non-profit, advertising-free and 100%
reader supported.