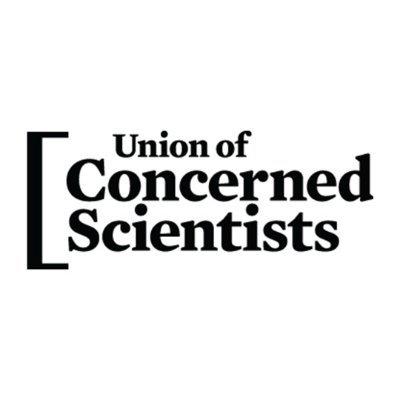 For Immediate Release
September, 02 2011, 02:01pm EDT
President Obama Undercuts Science with Smog Standard Delay
Statement by Francesca Grifo, Scientific Integrity Program Director
WASHINGTON
President Obama today asked the Environmental Protection Agency to ignore its obligation under the Clean Air Act to update ground-level ozone pollution standards for the United States based on the best available science. Because of President Obama's decision, the ground-level ozone standards will remain outside the scientifically acceptable range of between 60 and 70 parts per billion recommended by an independent scientific advisory committee and EPA scientists in 2007.
Below is a statement by Francesca Grifo, senior scientist and director of the Union of Concerned Scientists' Scientific Integrity Program:
"This delay is shocking. President Obama's decision will leave us with a rule that flouts the Clean Air Act and ignores science. They've allowed politics to trump science at the expense of the American people's health. The law requires EPA to update a new standard based solely on the science. Scientific recommendations were finalized five years ago. But when industry objected, the administration accepted the industry's economic scare tactics at face value.
"This is a dangerous precedent for every science-based public health, safety and environmental protection we enjoy.
"The blame here rests squarely on the White House. The courts rejected the Bush-era standard as arbitrary and capricious, and told the EPA in 2009 to reconsider it. EPA Administrator Lisa Jackson has consistently reaffirmed that the EPA can only consider public health science when setting the standard. Cost considerations are appropriate when it's time to implement the standard. But the White House decided to go back on its promise, ignore the science and cave to industry pressure.
"Good science is always being refined, but waiting for the next scientific assessment on public health risks from EPA is no excuse for delaying action now. Every delay makes more people sick."
The Union of Concerned Scientists is the leading science-based nonprofit working for a healthy environment and a safer world. UCS combines independent scientific research and citizen action to develop innovative, practical solutions and to secure responsible changes in government policy, corporate practices, and consumer choices.
LATEST NEWS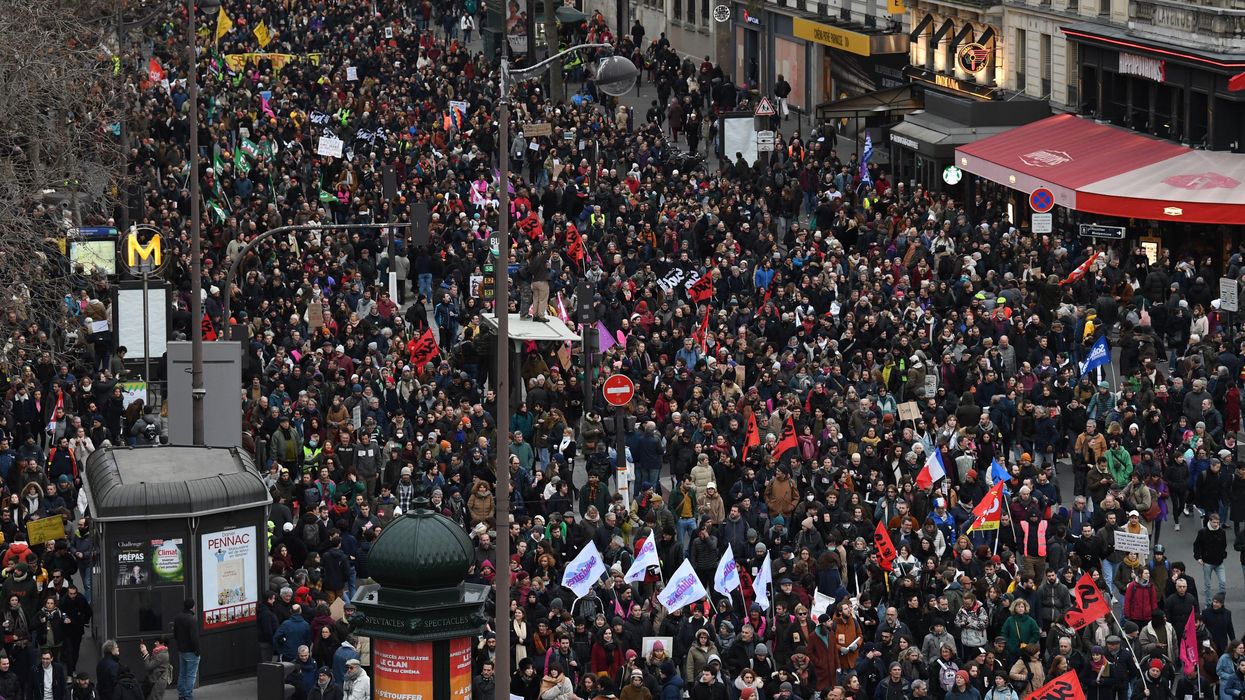 "It's not often that we see such a mass mobilization," said leftist leader Jean-Luc Mélenchon.
Hundreds of thousands of enraged workers across France walked off the job and hit the streets Tuesday to protest President Emmanuel Macron's unpopular plan to raise the nation's official retirement age from 62 to 64.
It marks the second time this month that French workers have mobilized against Macron's attack on the country's pension system. Nationwide strikes and marches on January 19 brought out between one million and two million people, and labor unions aimed to match or exceed those numbers on Tuesday, with roughly 250 demonstrations planned around the country.
Longtime leftist leader Jean-Luc Mélenchon predicted Tuesday morning that "a historic day" of protests would help defeat Macron's proposal once and for all, as massive crowds rallied in cities and towns outside Paris—prior to a major march that shut down the French capital on Tuesday afternoon.
"It's not often that we see such a mass mobilization," Mélenchon said from the southern city of Marseille. "It's a form of citizens' insurrection."
On the small western island of Ouessant, about 100 people gathered early in the day for a protest outside the office of Mayor Denis Palluel.
In a phone interview with The Associated Press, Palluel noted that the threat of having to work longer to qualify for a full pension dismayed mariners on the island who have grueling ocean-based jobs.
"Retiring at a reasonable age is important," he said, "because life expectancy isn't very long."
"Retiring at a reasonable age is important because life expectancy isn't very long."
Despite widespread opposition to pushing back France's retirement age—approximately three-fourths of the population is against such a move, according to recent polling—many lawmakers remain determined to fulfill Macron's election pledge to overhaul the nation's pension system.
On Monday, Macron described his effort to hike the retirement age as "essential." Prime Minister Élisabeth Borne, for her part, asserted this past weekend that raising the retirement age to 64 by 2030 is "no longer negotiable."
"Strikers and protesters intend to prove otherwise," Agence France-Pressereported Tuesday. "Labor unions and left-wing legislators fighting in parliament against Macron's plans are counting on protesters to turn out massively to strengthen their efforts to kill the bill."
As they did earlier this month, strikes on Tuesday upended multiple aspects of daily life, including electricity production, transportation, and education.
"TotalEnegies says between 75% and 100% of workers at its refineries and fuel depots are on strike, while electricity supplier EDF said they're monitoring a drop in power to the national grid equivalent to three nuclear power plants," Euronews reported.
According to AP: "Rail operator SNCF reported major disruptions, with strikes knocking out most trains in the Paris region, in all other regions, and on France's flagship high-speed network linking cities and major towns. The Paris Metro was also hard hit by station closures and cancellations."
France's Education Ministry, meanwhile, reported that around a quarter of the nation's teachers were on strike Tuesday, down from 70% during the first round of protests.
Macron's proposed pension reform, the text of which Borne presented to the National Assembly earlier this month, faces an uphill battle.
For one thing, the New Ecological and Social People's Union (NUPES)—a coalition of four left-wing parties recently formed by Mélenchon—won 131 seats in last June's parliamentary elections, helping to prevent the neoliberal alliance Ensemble from securing the absolute majority it needed to ram through Macron's unwanted austerity agenda.
According to AFP, even the president's own allies from his ruling alliance have expressed concerns about some aspects of the legislation.
"We can feel a certain nervousness from the majority as we begin our work," Mathilde Panot, head of the left-wing France Unbowed party in the National Assembly, told the news outleton Tuesday. "When we see this opposition growing, I understand why they are wavering."
However, journalist Marlon Ettinger, citing French Communist Party MP André Chassaigne, warned recently that "the government might try to pass the reform through a social security financing bill (known as PLFRSS), which would allow for a series of constitutional delays that would significantly limit the amount of time deputies can discuss the bill. It would also block the possibility for the opposition to present their own counterproposals."
In addition, "although Macron has no popular assent, nor a parliamentary majority for his reform, he does have constitutional tools he can use to push the package through," Ettinger explained in Jacobin. "One, known as 49.3 (after the article of the Constitution which grants the president this power), essentially lets him bypass the National Assembly. The constitution of the current Fifth Republic grants the president these authoritarian powers to hedge against any popular sentiment that might make its way into the lower house. The use of 49.3 would suspend the debate in the National Assembly, then send the bill directly to the Senate, which is controlled by Les Républicains."
Aware that such anti-democratic maneuvers are on the table, Mélenchon and other opponents of the assault on France's pension system have called on Macron to withdraw his proposal for good.
News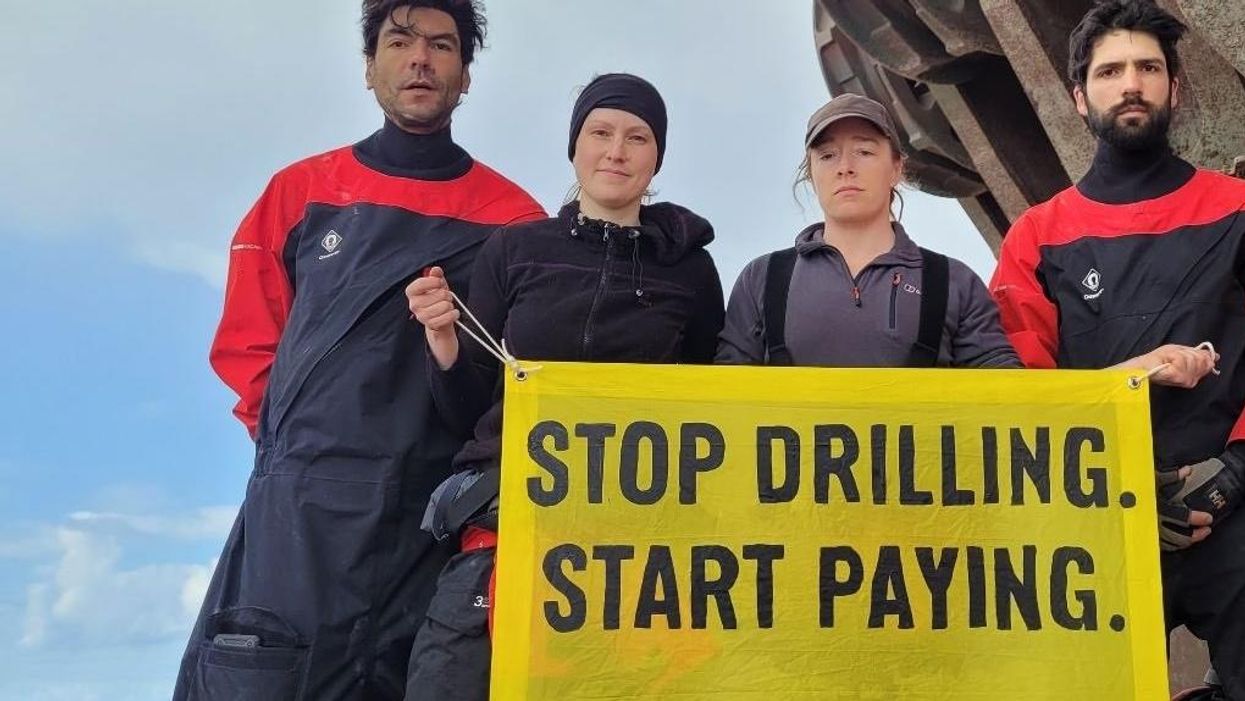 "We're taking action today because when Shell extracts fossil fuels, it causes a ripple of death, destruction, and displacement around the world."
In an effort to call attention to the company's planet-wrecking drilling projects, several Greenpeace International campaigners on Tuesday boarded and occupied a Shell-contracted platform in the Atlantic Ocean as it headed toward a major oil and gas field in the U.K. North Sea.
Greenpeace said in a press release that the platform is "a key piece of production equipment that will enable Shell to unlock eight new wells in the Penguins North Sea oil and gas field," an extraction effort that the climate group has attempted to block in court.
Four Greenpeace activists—Carlos Marcelo Bariggi Amara from Argentina, Yakup Çetinkaya from Turkey Imogen Michel from the U.K., and Usnea Granger from the U.S.—managed to board the Shell vessel using ropes after reaching the platform in three boats deployed from Greenpeace's Arctic Sunrise ship.
Greenpeace Southeast Asia executive director Yeb Saño, who tried and failed to board the platform, said in a statement that Shell "must stop drilling and start paying."
"We're taking action today because when Shell extracts fossil fuels, it causes a ripple of death, destruction, and displacement around the world, having the worst impact on people who are least to blame for the climate crisis," said Saño, the former lead climate negotiator for the Philippines.
"We won't stop until we get climate justice. We will make polluters pay."
A Shell spokesperson claimed in a statement that the Greenpeace campaigners' demonstration is "causing real safety concerns, with a number of people boarding a moving vessel in rough conditions."
But the spokesperson signaled that the company has no intention of altering its development plans in the North Sea, despite warnings from the scientific community that continued drilling will usher in catastrophic climate outcomes.
"Shell and the wider fossil fuel industry are bringing the climate crisis into our homes, our families, our landscapes, and oceans," Saño said Tuesday. "So we will take them on at sea, at shareholder meetings, in the courtroom, online, and at their headquarters. We won't stop until we get climate justice. We will make polluters pay."
Greenpeace's latest direct action came days before Shell's earnings report, which will follow the banner profit announcements of competing oil and gas giants such as Chevon and ExxonMobil.
On Tuesday, Exxon said it raked in a record $56 billion in profits in 2022.

News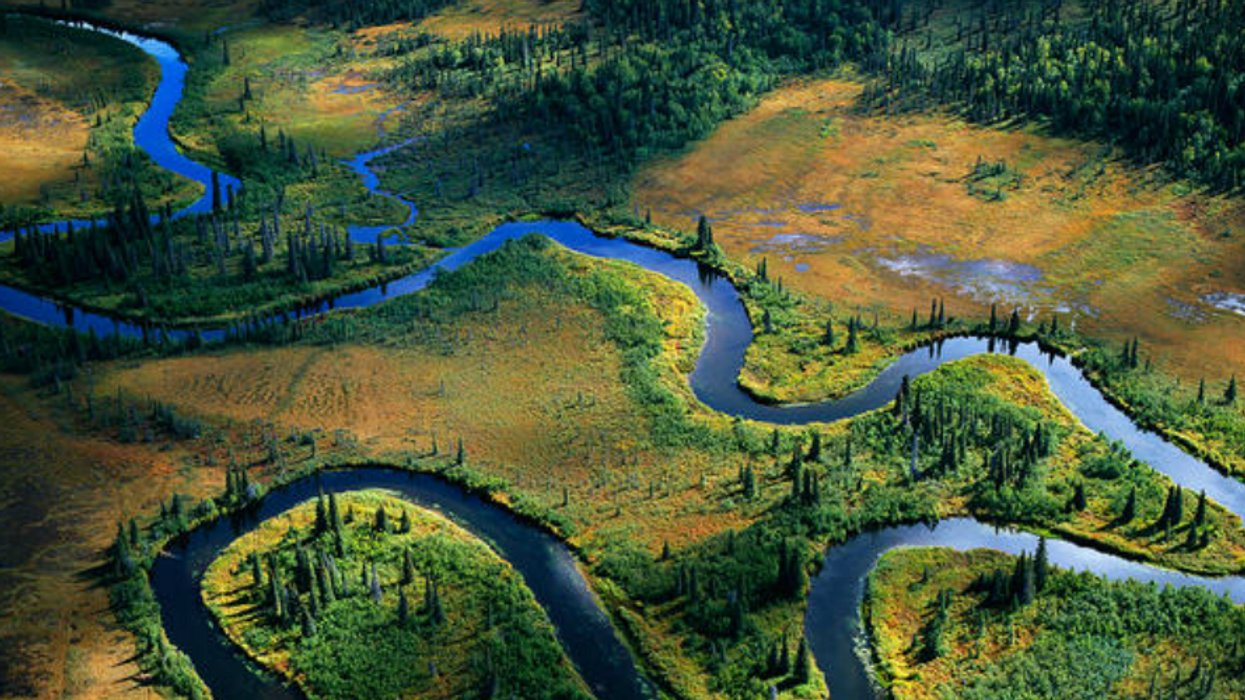 "Thousands of Alaskans and over a million Americans from across the political spectrum have called for protection of Bristol Bay's one-of-kind salmon resource from massive open pit mining and today, the EPA delivered."
Environmental advocates in Alaska and across the United States on Tuesday applauded what one Indigenous campaigner called "historic progress" in the fight to protect Bristol Bay's ecosystems from the developers of Pebble Mine, a proposed open-pit copper and gold mine that would have led to the dumping of waste in the world's largest sockeye salmon run.
The Environmental Protection Agency (EPA) announced on Tuesday its long-awaited "Final Determination" regarding protections for Bristol Bay, following more than a decade of litigation and campaigning by Alaska Natives and advocates.
Under Section 404(c) of the Clean Water Act, the agency said, the EPA will prohibit "certain waters of the United States in the South Fork Koktuli River and North Fork Koktuli River watersheds from being used as disposal sites," and "prohibits future proposals to construct and operate a mine to develop the Pebble deposit."
"Today is a new day for Bristol Bay," said Earthjustice.
\u201cBREAKING: Today is a new day for Bristol Bay. After years of advocacy & litigation, @EPA has issued a Clean Water Act veto to ensure the proposed Pebble Mine won't destroy the Bristol Bay watershed, an Alaskan treasure & home to the world's largest remaining salmon runs.\u201d

— Earthjustice (@Earthjustice) 1675175188
The decision is the outcome of a 2019 lawsuit filed by Earthjustice on behalf of tribal organizations and the advocacy group Earthworks, and follows "a fierce, decades-long battle waged by the people of Bristol Bay and so many others," said Earthjustice senior attorney Erin Colón.
"EPA today followed the law and science to establish enduring protections for the Bristol Bay watershed under the Clean Water Act," said Colón in a statement. "This is a major victory worth celebrating, but we cannot rest until even more permanent protections are in place. The Bristol Bay watershed is one of the world's great ecosystems, and the way of life and the abundant future it supports is worth the fight."
Advocates first challenged Pebble Limited Partnership's plan for the mine in 2010, when six tribes in the Bristol Bay area called on the EPA to protect the watershed, which is home to a 37.5 million salmon annually, supports a $2 billion commercial fishing industry, and has provided sustenance for Alaska Natives for generations.
The EPA restricted parts of the watershed from being used by the mining company in 2014, but the developers challenged those protections. In 2017, the agency withdrew them in a settlement with Pebble Limited Partnership.
The U.S. Army Corps of Engineers also denied a key permit for the project in 2020—a decision that is now under appeal by the company.
Dyani Chapman, state director for Alaska Environment Action, said the previous restrictions and Tuesday's determination are in line with what Alaska Natives and environmental advocates have known for decades: "The headwaters of Bristol Bay are, quite simply, a really bad place for a mine."

"The region is home to an incredible range of wildlife and remains healthy because it's been spared a lot of the harsher touches of industrialization," said Chapman. "Over the past 20 years, scientists, the local Indigenous communities, fishermen, and broader public have asked repeatedly for strong and permanent protections for Bristol Bay. This EPA determination is a long-awaited win for sockeye salmon and the entire Bristol Bay region."
Advocacy group SalmonState noted that with two out of three Alaskans opposing the Pebble Mine, the EPA's decision "may be the most popular thing the federal government has ever done for Alaska."
"Thousands of Alaskans and over a million Americans from across the political spectrum have called for protection of Bristol Bay's one-of-kind salmon resource from massive open pit mining and today, the EPA delivered," said executive director Tim Bristol. "This is a victory for every single person—from Bristol Bay's tribal citizens, commercial fisherman, sport anglers, business leaders, chefs, scientists, and so many more—who [has] spoken out over the years, and we thank the EPA and the Biden administration for this well-considered, heavily documented, overwhelmingly popular move."
While celebrating the EPA's determination, advocates said they will continue pushing for congressional protections for the Bristol Bay watershed and acknowledged that the Biden administration's decision could be overturned by a future president. Pebble Limited Partnership also said it will likely appeal the decision.
"Today is a great day for Bristol Bay, and one that many thought would never come," said Bristol Bay Native Corporation CEO Jason Metrokin. "While the immediate threat of Pebble is behind us, BBNC will continue working to protect Bristol Bay's salmon-based culture and economy and to create new economic opportunities across the region."
Verner Wilson, senior oceans campaigner at Friends of the Earth, called the action "a positive step forward" but expressed concern that "it doesn't go far enough."

"Given that Bristol Bay is the largest wild salmon fishery on the planet," said Wilson, "Congress and the state of Alaska must work together to protect it permanently."
News
SUPPORT OUR WORK.
We are independent, non-profit, advertising-free and 100%
reader supported.