Sales Tax Holidays: PR Bonanzas, Policy Boondoggles
While politicians in seventeen states prepare to reap the public relations benefits of sales tax holidays, the Institute on Taxation and Economic Policy (ITEP) is asking if these events actually achieve the benefits for working families and retailers their proponents claim.
WASHINGTON
While politicians in seventeen states prepare to reap the public relations benefits of sales tax holidays, the Institute on Taxation and Economic Policy (ITEP) is asking if these events actually achieve the benefits for working families and retailers their proponents claim.
"We just don't know if anyone really benefits from sales tax holidays," says Matthew Gardner, ITEP's Executive Director, "largely because there is no transparency or accountability. Of course politicians love the great PR, but with all the time they spend planning, promoting and implementing these events, they'd do better to focus on long term solutions with real benefits for more taxpayers."
Sales tax holidays are implemented with the goal of giving working families a break on spending, typically during the back to school season. Many have observed, however that other kinds of consumers benefit as much - if not more - from these holidays, including out-of-state shoppers and more affluent consumers with flexibility to spend whenever they like. And obviously, the more a consumer spends, the greater their tax savings, so sales tax holidays tend to reward those with the most money to burn.
To truly help so-called working families to make ends meet, ITEP endorses permanent reforms, including targeted tax credits which are more cost-effective because they ensure the benefit goes specifically to taxpayers the provision targets.
Targeted sales tax credits help compensate for the relatively high cost of basic necessities for lower income households. Using Bureau of Labor Statistics data, ITEP estimates that while the wealthiest families spend only one-sixth of their income on items that are subject to sales taxes, low-income families spend three-quarters of their income on taxable purchases. For households in the middle, about half of their income is spent on taxable items. Put differently, a six percent sales tax amounts to roughly a one percent income tax rate for families in the highest income brackets, a three percent tax on middle-income families and a 4.5 percent tax on the poorest families.
"This is what makes the flat sales tax a textbook case of a regressive tax," said Gardner. "A dollar costs a poor person more than it costs a rich person." Targeted sales tax credits generally give a flat dollar amount for each family member and are available only to taxpayers with income below a certain threshold. Eight states currently provide sales tax relief in this form.
Sales tax holiday are also promoted as a boon for a state's retailers because they are said to boost sales. Evidence supporting this claim is weak, and common sense suggests it may not be true. Incentive programs are more likely to merely shift the timing of purchases made than to motivate an unplanned purchase. "Cash for Clunkers," for example, was used to purchase about 690,000 new cars, but only 125,000 of those would not have otherwise been purchased during that six months period, according to Edmunds.com.
To level the playing field for retailers within their jurisdictions, lawmakers in seven states have begun requiring Internet-based retailers to collect state sales taxes for online purchases (if they partner with business based in those states to solicit sales). Growing numbers of consumers are migrating to the Internet and away from brick and mortar stores. This back to school season, nearly one third of families report they will shop online, according to the National Retail Federation.
"It also doesn't hurt," adds Gardner, "that state and local governments stand to gain billions in lost revenues if they start requiring online outlets to collect sales taxes from consumers."
If retailers and hard pressed consumers do benefit in any significant way from sales tax holidays, the burden is on lawmakers who implement them to demonstrate those benefits - and the costs. The recession has seen several states cancel or fail to renew their annual sales tax holidays because they couldn't afford the revenue loss. "There is sexy tax policy and popular tax policy, and then there is good tax policy," said Gardner. "Sales tax holidays are popular. Targeted tax credits and Internet transaction taxes are decidedly unsexy but they are great policy."
In anticipation of the sales tax holiday season, ITEP is releasing updated versions of its policy briefs on the relevant issues below at https://www.itepnet.org/policy_briefs/policy_briefs.php.
- Sales Tax Holidays
- How Can States Collect Taxes Owed on Internet Sales
- Progressive Options for Sales Tax Relief
- Applying Sales Taxes to Services
- Earned Income Tax Credit
Citizens for Tax Justice, founded in 1979, is a 501 (c)(4) public interest research and advocacy organization focusing on federal, state and local tax policies and their impact upon our nation. CTJ's mission is to give ordinary people a greater voice in the development of tax laws.
LATEST NEWS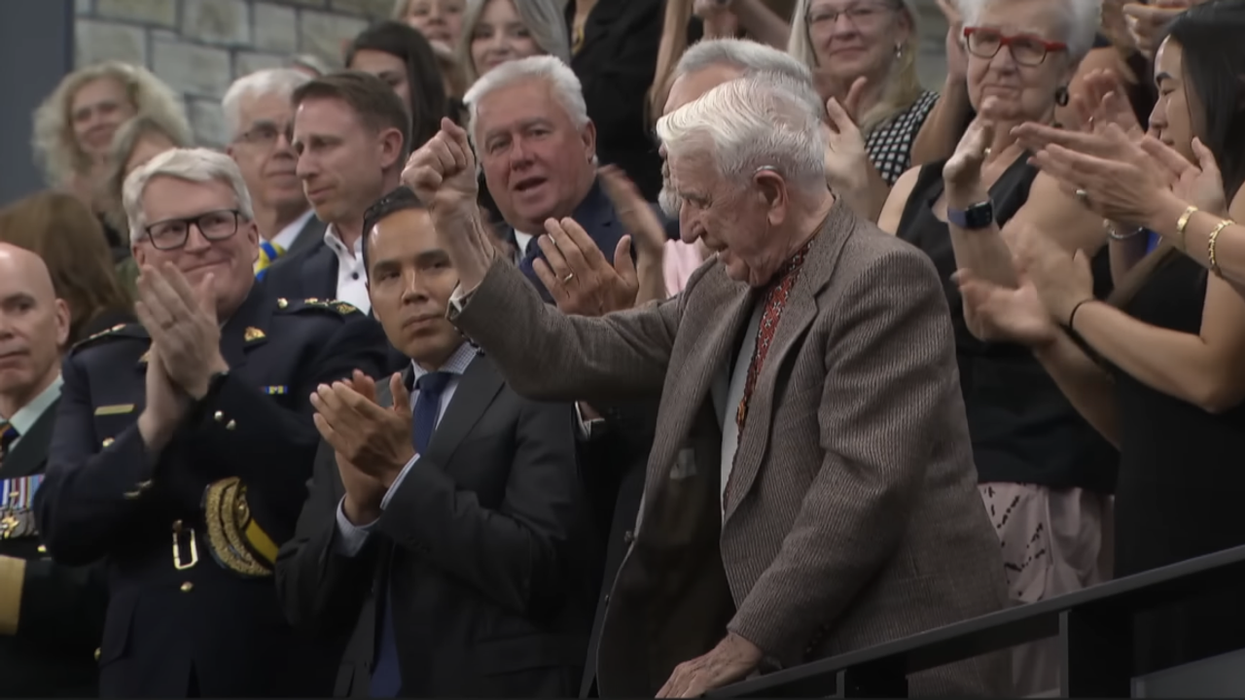 "The fact that a veteran who served in a Nazi military unit was invited to and given a standing ovation in Parliament is shocking," said the Friends of Simon Wiesenthal Center for Holocaust Studies.
A top Canadian lawmaker apologized on Sunday for honoring Yaroslav Hunka, a 98-year-old Ukrainian man who fought for a notorious Nazi military unit during World War II.
Anthony Rota, speaker of Canada's House of Commons and a member of the Liberal Party, hailed Hunka during a ceremony late last week as "a Ukrainian hero" and "a Canadian hero" who fought for "Ukrainian independence against the Russians" and "continues to support the troops today."
Canadian lawmakers in attendance gave Hunka a standing ovation, and Ukrainian President Volodymyr Zelenskyy—who had just delivered a speech to the House of Commons—"raised a fist during the applause," NBC Newsreported.
Rota's description of Hunka—who fought in the 14th Waffen Grenadier Division of the Nazi SS—sparked outrage, with the Friends of Simon Wiesenthal Center for Holocaust Studies saying in a statement that "the fact that a veteran who served in a Nazi military unit was invited to and given a standing ovation in Parliament is shocking."
The group continued:
At a time of rising antisemitism and Holocaust distortion, it is incredibly disturbing to see Canada's Parliament rise to applaud an individual who was a member of a unit in the Waffen-SS, a Nazi military branch responsible for the murder of Jews and others and that was declared a criminal organization during the Nuremberg Trials. There should be no confusion that this unit was responsible for the mass murder of innocent civilians with a level of brutality and malice that is unimaginable.

An apology is owed to every Holocaust survivor and veteran of the Second World War who fought the Nazis, and an explanation must be provided as to how this individual entered the hallowed halls of Canadian Parliament and received recognition from the Speaker of the House and a standing ovation.
In response to the backlash, Rota issued a statement saying he has "become aware of more information" that leads him to "regret" the decision to recognize Hunka.
"I wish to make clear that no one, including fellow parliamentarians and the Ukraine delegation, was aware of my intention or of my remarks before I delivered them," said Rota. "This initiative was entirely my own, the individual in question being from my riding and having been brought to my attention. I particularly want to extend my deepest apologies to Jewish communities in Canada and around the world. I accept full responsibility for my actions."
Jagmeet Singh, the leader of Canada's New Democratic Party (NDP), said he shares "the concerns about the individual honored with a standing ovation in the House of Commons on Friday."
"He was not a guest of the NDP and we were not aware of his background or association with the Nazi regime in World War II," Singh added. "The event has caused harm to the Jewish community and for that, I am sorry. New Democrats will be raising our concerns about how this was allowed to happen with the government directly. We must all stand together against the rising tide of antisemitism."

News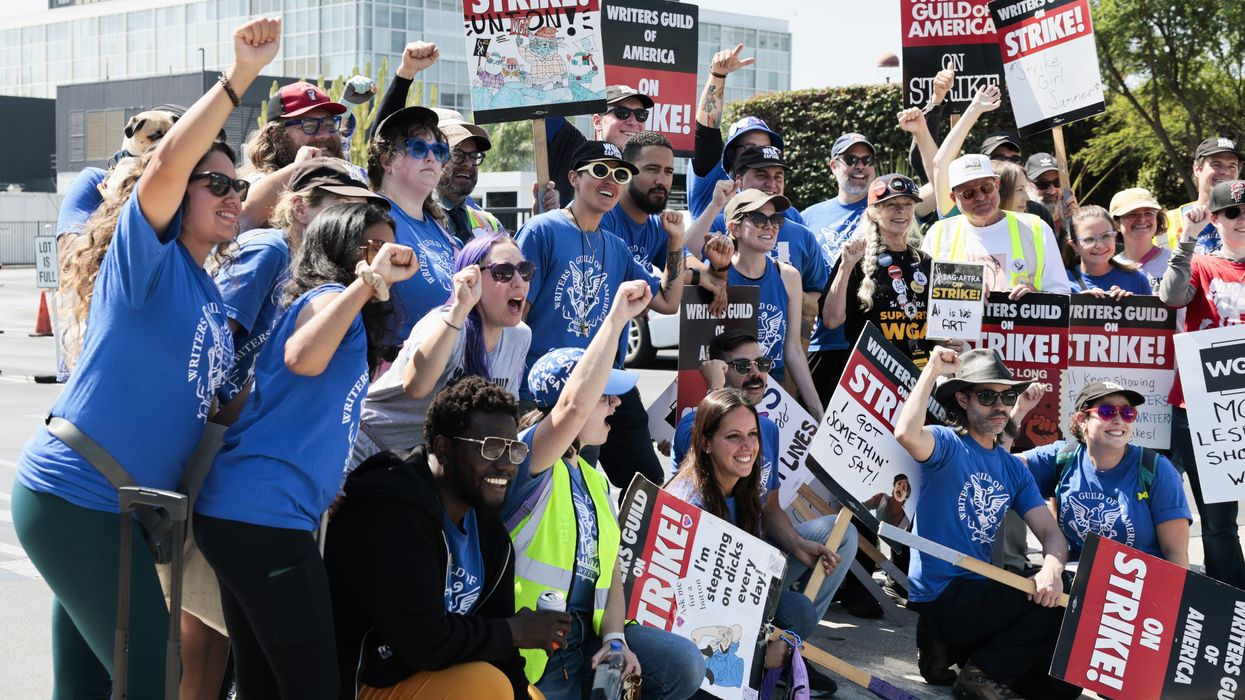 "It is the leverage generated by your strike, in concert with the extraordinary support of our union siblings, that finally brought the companies back to the table to make a deal."
After nearly 150 days on strike, the Writers Guild of America reached a tentative contract deal Sunday night with Hollywood studios that reportedly contains significant victories for screenwriters, including compensation boosts for streamed content and rules restricting the use of artificial intelligence.
In a letter to members late Sunday, the WGA's negotiating committee stressed that the deal still must be converted into final contract language and that while picketing will be suspended, no one will return to work and the strike will continue until key steps are taken toward member ratification of the agreement.
"Though we are eager to share the details of what has been achieved with you, we cannot do that until the last 'i' is dotted," the letter states. "To do so would complicate our ability to finish the job. So, as you have been patient with us before, we ask you to be patient again—one last time."
Without offering specifics, the letter calls the deal "exceptional" with "meaningful gains and protections for writers in every sector of the membership." The WGA represents more than 11,000 screenwriters.
"What we have won in this contract—most particularly, everything we have gained since May 2nd—is due to the willingness of this membership to exercise its power, to demonstrate its solidarity, to walk side-by-side, to endure the pain and uncertainty of the past 146 days," the letter reads. "It is the leverage generated by your strike, in concert with the extraordinary support of our union siblings, that finally brought the companies back to the table to make a deal."
The New York Timesreported that the tentative three-year contract agreement includes "increases in compensation for streaming content, concessions from studios on minimum staffing for television shows, and guarantees that artificial intelligence technology will not encroach on writers' credits and compensation."
The Alliance of Motion Picture and Television Producers (AMPTP), which represents the studios, did not offer much comment in response to the deal.
"The WGA and AMPTP have reached a tentative agreement," AMPTP said in a joint statement with the WGA.
SAG-AFTRA, the actors' union that joined the WGA on strike in July, congratulated the writers late Sunday for showing "incredible strength, resiliency, and solidarity on the picket lines."
"Since the day the WGA strike began, SAG-AFTRA members have stood alongside the writers on the picket lines," the actors' union said. "We remain on strike in our TV/Theatrical contract and continue to urge the studio and streamer CEOs and the AMPTP to return to the table and make the fair deal that our members deserve and demand."

News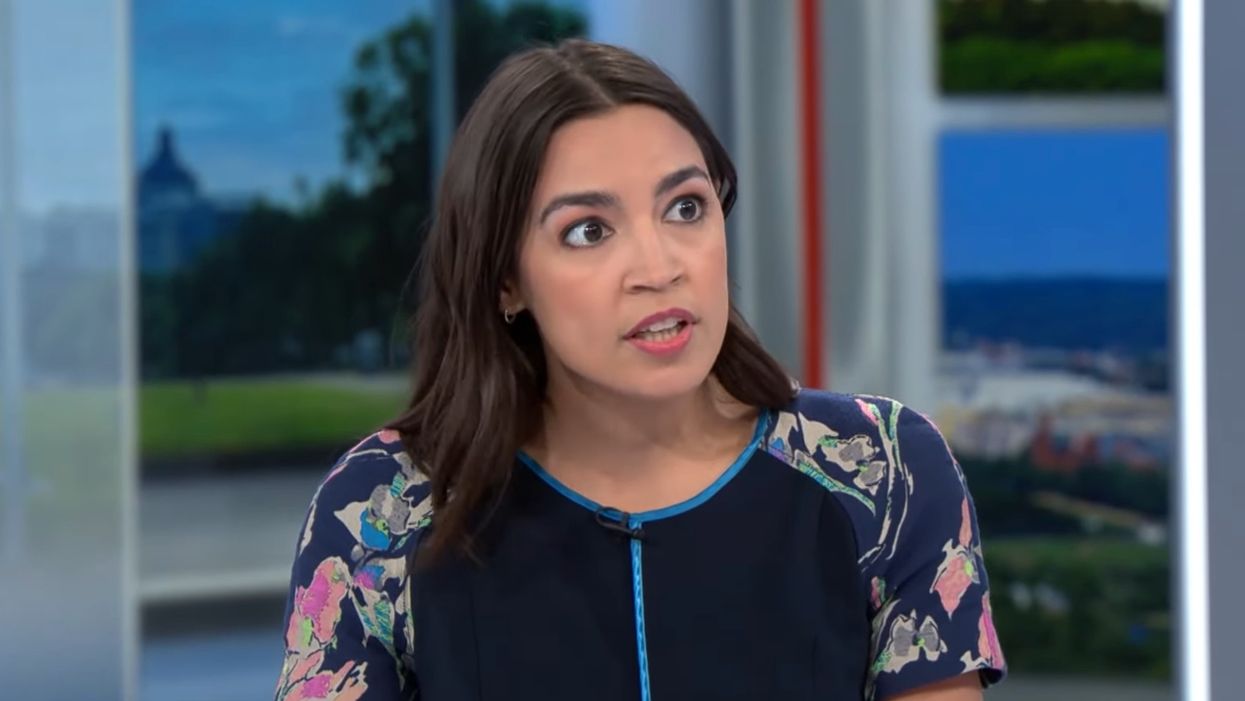 "Consistency matters. It shouldn't matter if it's a Republican or a Democrat," Ocasio-Cortez asserted.
New York Congresswoman Alexandria Ocasio-Cortez on Sunday became the first progressive House Democrat to call on Sen. Bob Menendez to resign following the former Senate Foreign Relations Committee chair's indictment last week on federal bribery charges.
Menendez (D-N.J.) and his wife, Nadine Menendez, were charged Friday with accepting hundreds of thousands of dollars in bribes—including gold bars, cash, home mortgage payments, and a Mercedes-Benz—from businessmen in exchange for influence. The indictment also accuses Menendez of giving "sensitive U.S. government information" to Egypt's dictatorship.

Appearing on CBS' "Face the Nation," Ocasio-Cortez said that "the situation is quite unfortunate, but I do believe that it is in the best interest for Sen. Menendez to resign in this moment."
"Consistency matters. It shouldn't matter whether it's a Republican or a Democrat. The details in this indictment are extremely serious. They involve the nature of not just his, but all of our seats in Congress," added Ocasio-Cortez, who is the vice-ranking member of the House Oversight Committee.
Asked for her reaction to Menendez's assertion that some of his congressional colleagues "are rushing to judge a Latino and push him out of his seat," Ocasio-Cortez said: "As a Latina, there are absolutely ways in which there is systemic bias, but I think what is here in this indictment is quite clear. And I believe it is in the best interest to maintain the integrity of the seat."
Ocasio-Cortez joins a growing list of Democrats including Sen. John Fetterman (Pa.) and Reps. Jeff Jackson (N.C.), Dean Phillips (Minn.), Josh Gottheimer (N.J.), Tom Malinowski (N.J.), Frank Pallone (N.J.), Mikie Sherill (N.J.), Bill Pascrell (N.J.), and Andy Kim (N.J.) who are urging Menendez to resign.
On Saturday, Kim said he would run for Menendez's Senate seat amid the senator's refusal to resign.
"I feel compelled to run against him. Not something I expected to do, but N.J. deserves better," Kim wrote in a fundraising pitch on social media. "We cannot jeopardize the Senate or compromise our integrity."
While defiantly declaring that he is "not going anywhere," Menendez did step down from his chairmanship of the Senate Foreign Relations Committee, a position he had held since 2021.

Following her "Face the Nation" appearance, Ocasio-Cortez flew to Missouri to stand in solidarity with striking United Auto Workers members. The congresswoman said the nation is facing "a crisis of inequality," while hailing President Joe Biden's planned trip to join Michigan UAW workers on the picket line Tuesday as "a historic event."
"We have never seen in modern history a president show up to a picket line like this," she said.
News
Independent, nonprofit journalism needs your help.
Please Pitch In
Today!