US: Bounced Around the Country
Detained Immigrants Moved Repeatedly, Impeding Hearings, New 1998-2010 Data Reveal
WASHINGTON
Detained immigrants facing deportation in the United States are being transferred, often repeatedly, to remote detention centers by US Immigration and Customs Enforcement (ICE), Human Rights Watch said today in a report analyzing 12 years of data.
The 37-page report, "A Costly Move: Far and Frequent Transfers Impede Hearings for Immigrant Detainees in the United States," says transfers separate detained immigrants, including legal permanent residents, refugees, and undocumented people, from the attorneys, witnesses, and evidence they need to defend against deportation. That can violate their right to fair treatment in court, slow down asylum or deportation proceedings, and extend their time in detention, Human Rights Watch said.
"Transfers don't just move people, they push aside their rights," said Alison Parker, US program director and author of the report. "They can prevent immigrants, like those lawfully here or in need of asylum from persecution, from having an attorney or defending their right to remain in the United States."
Interactive Dashboard: State by state breakdown, top 20 sending and receiving facilities >>
Human Rights Watch's analysis of 2 million transfer records over 12 years shows that over 46 percent of transferred detainees were moved two or more times. One egregious case involved a detainee who was transferred 66 times. On average, each transferred detainee traveled 370 miles; and one frequent transfer pattern (from Pennsylvania to Texas) covered 1,642 miles. Such long-distance and repetitive transfers can make attorney-client relationships unworkable, separate immigrants from the evidence they need to present in court, and make family visits so costly that they rarely, if ever, occur.
One immigration attorney said, "I have never represented someone who has not been in more than three detention facilities. Could be El Paso, Texas, a facility in Arizona, or they send people to Hawaii.... I have been practicing immigration law for more than a decade. Never once have I been notified of [my client's] transfer. Never."
Data tools produced by Human Rights Watch allow users to view maps of the United States, tracing the trajectories of the starting and ending points of the largest numbers of transfers. The tools also provide interactive graphs that provide users with state-by-state analysis and trends in detainee transfers across time.
The largest number of transfers between states involves detainees sent to Louisiana, Mississippi, and Texas - states within the jurisdiction of the federal Court of Appeals for the Fifth Circuit. These are of particular concern, Human Rights Watch said, because that court is widely known for decisions that are hostile to immigrants and because the three states collectively have the worst ratio of immigration detainees to immigration attorneys in the country: 510 to 1.
A legal permanent resident originally from the Dominican Republic, who had been living in Philadelphia but was transferred to Texas, said, "I had to call to try to get the police records myself. It took a lot of time. The judge got mad that I kept asking for more time. But eventually they arrived. I tried to put on the case myself [without an attorney]. I lost."
With close to 400,000 immigrants in detention each year, space in detention centers, especially near cities where immigrants live, has not kept pace. As a result, ICE has built a detention system - relying on subcontracts with state jails and prisons - that cannot operate without transfers. In the 12 years analyzed in the report, ICE has carried out 2 million transfers involving 1 million immigrants. Between 2005 and 2009, the use of transfers more than doubled. And 57 percent of all detainee transfers moved people to and from subcontracted state or local criminal facilities, which transfer ICE detainees once again when they need the beds for state criminal inmates.
The report estimates that transportation alone for 2 million transfers has cost $366 million. But transferred detainees spend more than three times as long in detention as those who remain in the same place, so the greatest financial costs may come from court delays and extensive periods of incarceration, Human Rights Watch said.
Transfers have not significantly declined despite repeated promises by ICE to change its transfer practices. The agency has announced plans to create a new detention facility in New Jersey, closer to some cities where many immigrants live, and where their attorneys and witnesses are located. It has also instituted a detainee locator system, which now allows lawyers and family members to find their clients or loved ones after a transfer. The locator system does nothing to reduce the transfers.
Human Rights Watch acknowledged that some transfers are inevitable, but said that ICE and Congress should use reasonable and rights-protective checks on detainee transfers as the best state criminal justice systems do. The report recommends concrete steps to help create such a system.
"The ICE buses and planes that crisscross the United States bring dire consequences for detainees and for ICE," Parker said. "But so far ICE has taken few steps to end its dependence on this chaotic game of detainee musical chairs."
Human Rights Watch is one of the world's leading independent organizations dedicated to defending and protecting human rights. By focusing international attention where human rights are violated, we give voice to the oppressed and hold oppressors accountable for their crimes. Our rigorous, objective investigations and strategic, targeted advocacy build intense pressure for action and raise the cost of human rights abuse. For 30 years, Human Rights Watch has worked tenaciously to lay the legal and moral groundwork for deep-rooted change and has fought to bring greater justice and security to people around the world.
LATEST NEWS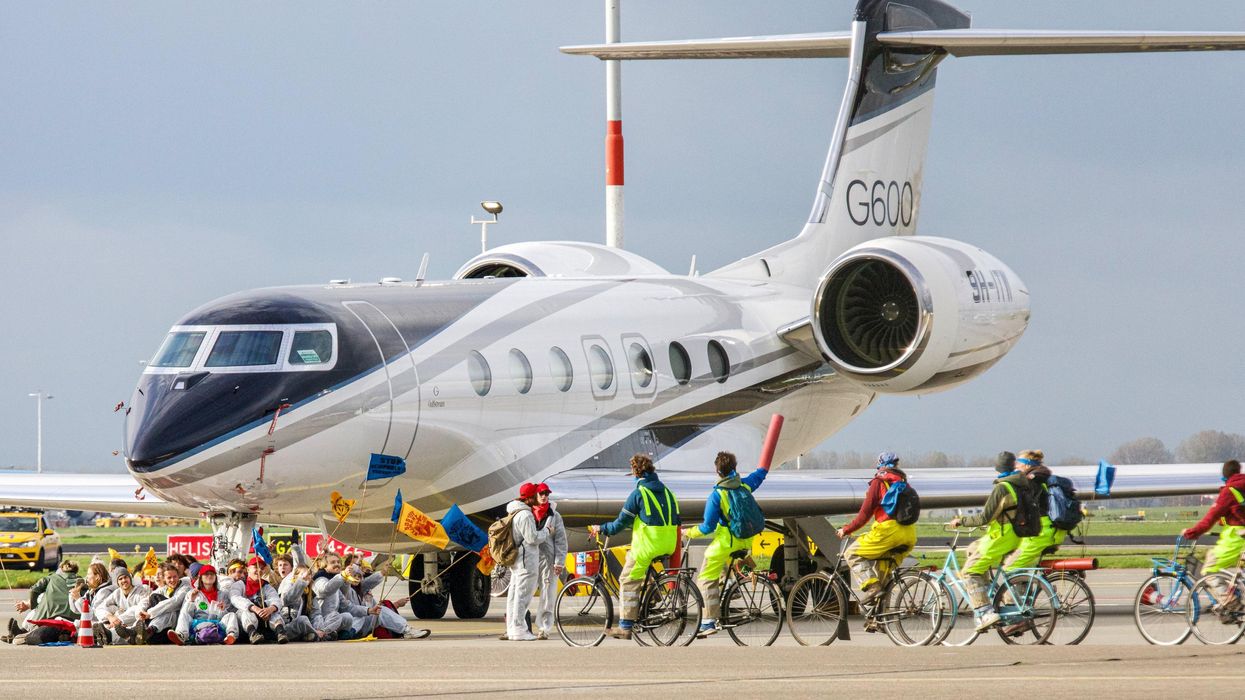 The planes tracked by a new Guardian report belong to celebrities, billionaires, CEOs, and their families, among them the Murdoch family, Taylor Swift, and the Rolling Stones.
The private jets of just 200 rich and famous individuals or groups released around 415,518 metric tons of climate-heating carbon dioxide between January 2022 and September 22, 2023, The Guardian revealed Tuesday.
That's equal to the emissions burned by nearly 40,000 British residents in all aspects of their lives, the newspaper calculated.
The planes tracked by the outlet belong to celebrities, billionaires, CEOs, and their families, among them the Murdoch family, Taylor Swift, and the Rolling Stones. All told, the high-flyers made a total of 44,739 trips during the study period for a combined 11 years in the air.
"Pollution for wasteful luxury has to be the first to go, we need a ban on private jets."
Notable emitters included the Blavatnik family, the Murdoch family, and Eric Schmidt, whose flights during the 21-month study period released more than 7,500 metric tons of carbon dioxide equivalent. The Sawiris family emitted around 7,500 metric tons, and Lorenzo Fertitta more than 5,000.
The Rolling Stones' Boeing 767 wide-body aircraft released around 5,046 metric tons of carbon dioxide, which is equal to 1,763 economy flights from London to New York. The 39 jets owned by 30 Russian oligarchs released 30,701 metric tons of carbon dioxide.
For comparison, average per capita emissions were 14.44 metric tons in the U.S. for 2022, 13.52 metric tons in Russia in 2021, and 5.2 metric tons in the U.K. the same year.
Taylor Swift was the only celebrity or billionaire in the report whose team responded to a request for comment.
"Before the tour kicked off in March of 2023, Taylor bought more than double the carbon credits needed to offset all tour travel," a spokesperson for the pop star told The Guardian.
Swift appears to have responded to public pressure to reduce private jet use. Her plane averaged 19 flights a month between January and August 2022, when she received criticism after sustainability firm Yard named her the celebrity who used her plane the most. After that point, the plane's average monthly flights dropped to two.
The Guardian's investigation was based on private aircraft registrations compiled by TheAirTraffic Database and flight records from OpenSky. Reporters calculated flight emissions based on model information found in the ADSBExchange Aircraft database and Planespotters.net and emissions per hour per model found in the Conklin & De Decker's CO2 calculator and the Eurocontrol emission calculator.
The report was released the day after an Oxfam study found that the world's richest 1% emitted the same amount as its poorest two-thirds. Given their high carbon footprint and luxury status, private jets have emerged as a rallying point for the climate justice movement.
"It's hugely unfair that rich people can wreck the climate this way, in just one flight polluting more than driving a car 23,000 kilometers," Greenpeace E.U. transport campaigner Thomas Gelin said in March. "Pollution for wasteful luxury has to be the first to go, we need a ban on private jets."
In the U.S., a group of climate campaigners is mobilizing to stop the expansion of Massachusetts' Hanscom Field, the largest private jet field in New England. An October report found that flights from that field between January 1, 2022, and July 15, 2023, released a total of 106,676 tons of carbon emissions.
"While plenty of business is no doubt discussed over golf at Aberdeen, Scotland, or at bird hunting reserves in Argentina (destinations we also documented), this is probably the least defensible form of luxury travel on a warming planet when a Zoom call would often do," Chuck Collins, who co-authored the Hanscom report, wrote for Fortune on November 14.
News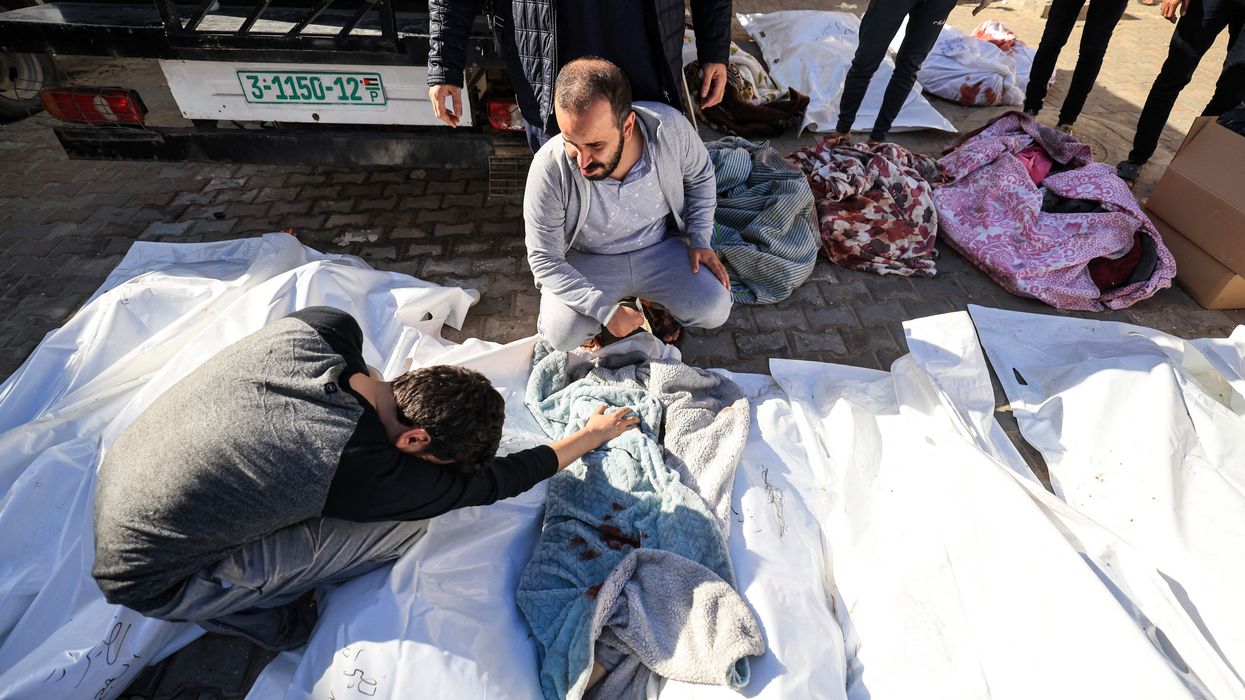 The leader of Hamas and Israel's prime minister both confirmed progress on a potential agreement to pause fighting and release hostages.
This is a developing story... Check back for possible updates...
Israel and Hamas are reportedly on the verge of a deal that would involve the release of hostages and a pause in bombing that has killed more than 13,000 people in Gaza and intensified the strip's humanitarian crisis.
An unnamed source briefed on the talks toldReuters on Tuesday that negotiations are in the "final stages" and a deal is "closer than it has ever been" since October 7, when a Hamas-led attack on southern Israel killed around 1,200 people.
The Qatar-mediated deal, according to Reuters, "envisages the release of around 50 civilian hostages by Hamas and of female and minor-aged Palestinian detainees from Israeli custody, as well as a multi-day pause in fighting."
Hamas leader Ismail Haniyeh confirmed Tuesday that a "deal on a truce" with Israel is "close." Israeli Prime Minister Benjamin Netanyahu said that "we are making progress" on a hostage agreement and hopes "there will be good news soon."
Netanyahu rejected a similar proposal earlier this month.

News of a potential deal comes after six weeks of Israeli bombing that has leveled much of the Gaza Strip, destroying homes and other civilian infrastructure, killing thousands of children, and displacing more than a million people. Additionally, Israel's siege has prevented adequate humanitarian aid from reaching desperate Gazans, leaving virtually the entire population at risk of starvation and forcing hospitals in the northern part of the strip to shut down.
A spokesperson for Gaza's Health Ministry toldAl Jazeera on Tuesday that the occupancy rate in northern Gaza's hospitals has reached 190%, overrun with victims of Israeli airstrikes.
Philippe Lazzarini, commissioner-general of the United Nations Relief and Works Agency for Palestine Refugees in the Near East (UNRWA), said in a speech Tuesday that "the people of Gaza are not safe anywhere: not at home, not under the U.N. flag, not in a hospital, not in the north, and not in the south."
"More than 900,000 people are sheltering in UNRWA installations, including in the north," said Lazzarini. "The conditions in these shelters are indescribable. They are massively overcrowded and shockingly unsanitary. On average, 150 people share a single toilet and 700 people share a single shower when available. These are breeding grounds for despair and disease."
A negotiated multi-day pause could allow additional humanitarian aid to enter Gaza, but it's unlikely that will be enough to alleviate emergency conditions in the Gaza Strip.
"We need an immediate humanitarian cease-fire," Lazzarini said. "We need respect for international humanitarian law so civilians are protected, and humanitarian organizations can work unhindered. We need a meaningful supply of humanitarian aid and commercial goods flowing into Gaza. The siege must be lifted."

News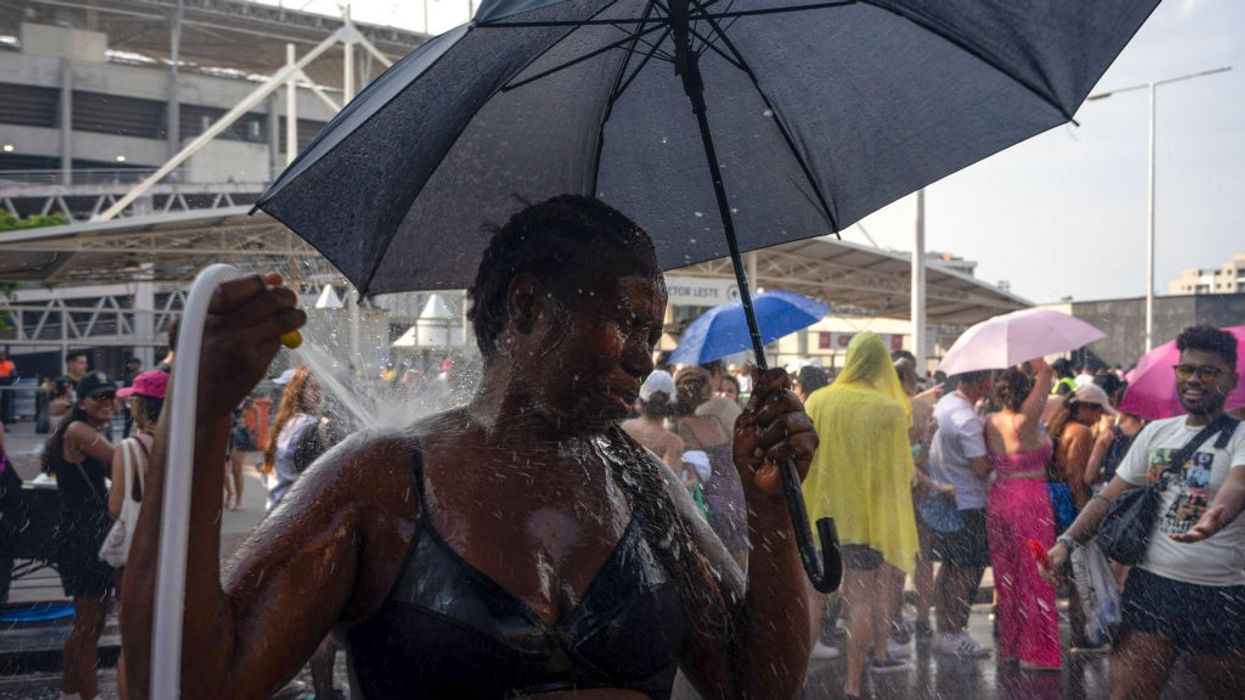 The heat index—which combines air temperature and humidity—hit an astounding 58.5ºC (137ºF), the highest index ever recorded, in Rio de Janeiro on Tuesday.
Amid a stifling heatwave this week Brazil is experiencing its highest temperatures ever recorded—a milestone that comes alongside global trends and fresh scientific data showing the world is far from meeting stated ambitions to reduce greenhouse gas emissions to curb the climate emergency.
According to the National Institute of Meteorology, temperatures in the southeastern city of Araçuaí hit 44.8ºC (112.6ºF) on Sunday, breaking the previous record set in 2005.
It was so hot over the weekend that international pop star Taylor Swift was forced to reschedule concerts nationwide.

Meanwhile, the heat index—which combines air temperature and humidity—hit an astounding 58.5ºC (137ºF), the highest index ever recorded, Tuesday morning in the country's second-most populous city of Rio de Janeiro.
The extreme heat is having a severe and negative impact on people's ability to work and live comfortably and putting a crush on the nation's power grid. As the Associated Pressreports:
Brazilians turned to fans, air conditioners and dehumidifiers to cool down, with utilities reporting record energy demand. Power outages were reported in Sao Paulo and Rio de Janeiro.

Amid the high heat, wildfires are burning widely in the Pantanal biome, the world's biggest tropical wetlands spanning parts of Mato Grosso and Mato Grosso do Sul states. The fires have ravaged an area about the size of Cyprus, or more than 947,000 hectares (about 3,600 square miles), according to the Environmental Satellite Applications Laboratory of the Federal University of Rio de Janeiro.

The wildfires are arriving earlier in some places and with much more intensity. With summer not even at its height, fears are growing of what's to come:
"The Pantanal is a region that's used to fires," biologist Gustavo Figueiroa, head of the environmental group SOS Pantanal, toldAl-Jazeera on Monday. "Normally, it regenerates naturally. But this many fires isn't normal."
Attributed in part to the El Niño effect, the historic temperatures in South America's largest country mirror the trend happening worldwide, with 2023 on track to be the hottest in 125,000 years, the result of burning fossil fuels and release of other heat-trapping gasses since the Industrial Revolution.
In addition to the heatwave and fires, heavy rains and damaging storms have brought severe flooding to other regions of the country, some resulting in the death of local residents and tens of thousands displaced.

Despite global efforts to reduce emissions and transition away from coal, oil, and gas, the latest figures from the United Nations in its 2023 Emissions Gap Report, released Monday, show that humanity is expanding its use of fossil fuels instead.

"The report shows that the emissions gap is more like an emissions canyon," U.N. Secretary-General António Guterres said in a statement. "A canyon littered with broken promises, broken lives, and broken records. All of this is a failure of leadership, a betrayal of the vulnerable, and a massive missed opportunity."
News