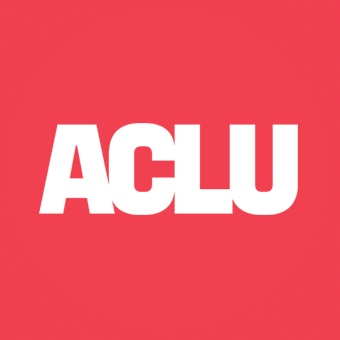 Defendants With Limited English Proficiency Have a Constitutional Right to Court Interpreters, Says ACLU
ACLU Filed Friend-o-the-Court Brief With Georgia Supreme Court
ATLANTA
The Supreme Court of Georgia heard oral
arguments today regarding the constitutional rights of criminal
defendants with limited English proficiency (LEP) to court interpreters.
The American Civil Liberties Union, the ACLU of Georgia and Legal Aid
Society - Employment Law Center (LAS-ELC) filed a friend-of-the-court
brief in the case charging that denying LEP individuals interpreters
during criminal trials violates the U.S. Constitution.
"We don't have two systems of justice
in this country - one for English-speakers and another for everyone
else," said Azadeh Shahshahani, Director of the National
Security/Immigrants' Rights Project at the ACLU of Georgia. "The
constitutional guarantees of due process and equal protection apply to
everyone in this country, not just to fluent English speakers."
The ACLU's and LAS-ELC's brief was
submitted on behalf of Annie Ling, a Mandarin-speaker who was sentenced
to 10 years in prison and five years probation after a trial without an
interpreter to assist her. Because of her limited English, Ling did not
understand that she had the option to plead guilty rather than going to
trial and face a much longer sentence, and at the trial, she could not
understand the testimony for or against her. Her own trial attorney
admitted that because of her limited English skills, he could not
properly communicate with her without an interpreter. However, he
decided not to ask the court for an interpreter because he felt it would
make the trial "take a lot longer" and make the jury "impatient."
"Georgia's justice system failed Ms.
Ling from the beginning to the end," said Araceli Martinez-Olguin, an
attorney with LAS-ELC. "Georgia had an obligation to provide her with an
interpreter in order to guarantee her civil rights as well as her
rights to a fair trial and competent legal counsel."
The ACLU's and LAS-ELC's brief argues
that denying LEP individuals interpreters during criminal trials
violates the U.S. Constitution's guarantee of due process under the
Fifth and Fourteenth Amendments, as well as the Sixth Amendment rights
of criminal defendants to confront witnesses, be present at their own
trial and receive effective assistance of counsel. In addition, the
brief argues, Title VI of the federal Civil Rights Act of 1964 requires
the state of Georgia to provide competent interpretation services to all
LEP individuals who come into contact with its court system.
"Our Constitution promises all
criminal defendants a fair trial," said Jennifer Chang Newell, a staff
attorney with the ACLU Immigrants' Rights Project. "But the
Constitution's promise is meaningless when a defendant's right to
liberty is determined at a trial that is incomprehensible to her."
Attorneys on the case, Ling v. Georgia, are Newell and David Wakukawa (a
volunteer attorney) of the ACLU Immigrants' Rights Project, Azadeh
Shahshahani and Chara Fisher Jackson of the ACLU of Georgia and
Martinez-Olguin of the Legal Aid Society - Employment Law Center.
The legal brief can be found at: www.aclu.org/immigrants-rights/ling-v-state-georgia-amicus-brief
The American Civil Liberties Union was founded in 1920 and is our nation's guardian of liberty. The ACLU works in the courts, legislatures and communities to defend and preserve the individual rights and liberties guaranteed to all people in this country by the Constitution and laws of the United States.
(212) 549-2666
LATEST NEWS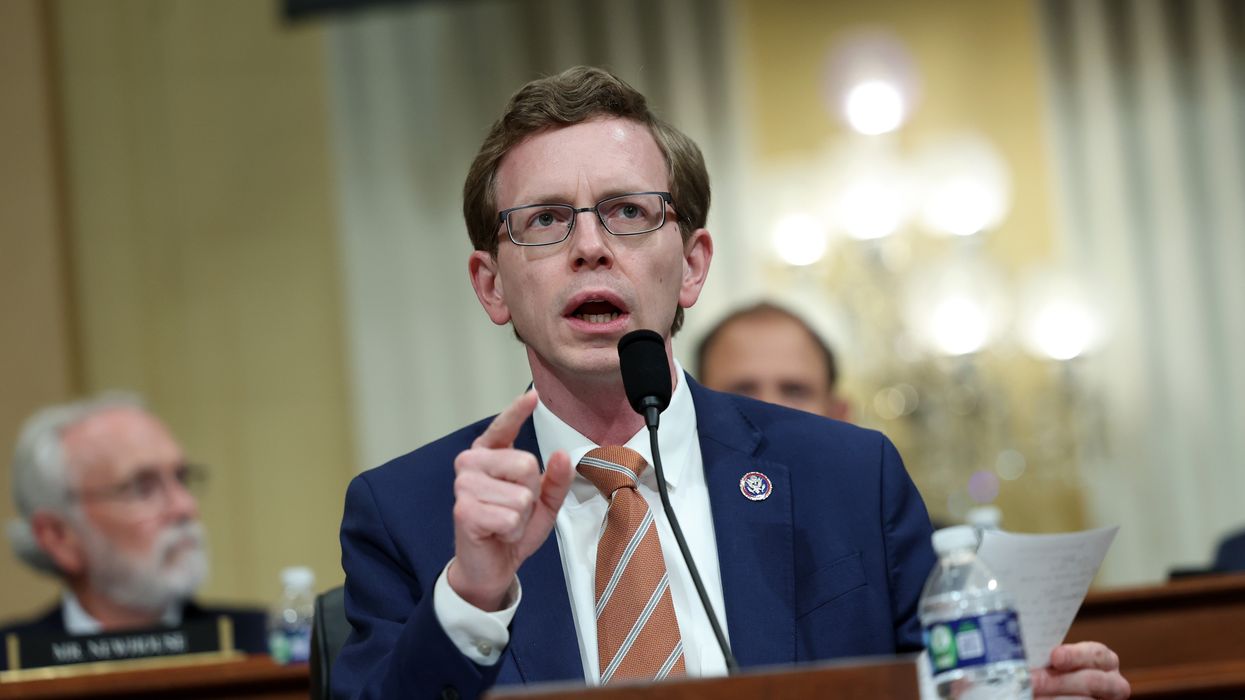 "If they'd had any real courage," said one critic, "they'd be taking on Pharma and drug spending instead of trying to crack down on food stamps for poor people."
More than a dozen House Republicans are expected to release legislation Tuesday that would impose more harsh work requirements on certain recipients of federal food aid, a clear signal that the GOP intends to target nutrition assistance in critical debt ceiling, budget, and farm bill talks.
Led by Rep. Dusty Johnson (R-S.D.), the measure would "expand the age bracket for able-bodied [Supplemental Nutrition Assistance Program] recipients without dependents, who have to meet complicated work requirements," according toPolitico, which obtained a copy of the bill ahead of its official introduction.
Johnson's legislation, which currently has 14 Republican co-sponsors, would broaden the SNAP work requirement age bracket for able-bodied adults without dependents to 18 to 65, adding 16 years to the current age ceiling of 49, Politico reported. Former President Donald Trump previously proposed raising the age ceiling to 62.
Under SNAP rules, people categorized as able-bodied adults without dependents are only allowed to receive federal food benefits for three months during any three-year period when they aren't employed or taking part in work training, a restriction that experts and advocates have long decried as cruel and punitive.
"Essentially, this is a time limit—which disproportionately affects people of color—that takes SNAP away when people aren't working, withholding food as a punishment for not having a stable job," the Center on Budget and Policy Priorities notes.
Most adult SNAP recipients already work, though they are often precarious, low-wage jobs with poor benefits.
While Johnson and other Republicans claim their support for more stringent SNAP work requirements stems from a desire to boost employment, research has repeatedly shown that they are ineffective at doing so. Work requirements do, however, succeed at booting many people off the program.
States are currently allowed to request waivers for the SNAP benefit time limits, but Johnson's bill would constrain the federal government's ability to grant such requests, Politico reported.
"These guys talk about states' rights all the time, except when it comes to poor people," Rep. Jim McGovern (D-Mass.) said in response to the GOP bill.
Johnson's legislation comes as food insecurity is mounting across the U.S. after emergency SNAP benefit expansions lapsed earlier this month, slashing benefits for tens of millions of people amid high food prices. The cuts—the result of an end-of-year deal in Congress—have been dramatic for many, costing families hundreds of dollars per month in food aid.
"These enhanced benefits were a lifeline for millions—many of whom will now go hungry," said Rep. Pramila Jayapal(D-Wash.), chair of the Congressional Progressive Caucus. "And Republicans want to cut these programs even further."
Politico reported that while Democratic lawmakers are publicly voicing opposition to the Republican Party's latest attack on food benefits, "some House Democrats are quietly raising alarms about their lack of plans to push back on the GOP proposals."
"We need to be prepared for a showdown on food security—and right now, we're not ready," one unnamed House Democrat told the outlet.
Anti-hunger campaigners are pushing Democrats to protect food benefits and fight for a permanent SNAP expansion during upcoming farm bill negotiations.
But as Slate's Alexander Sammon wrote last week, "the lack of willingness to fight for SNAP when it was already expanded is not a heartening sign."

News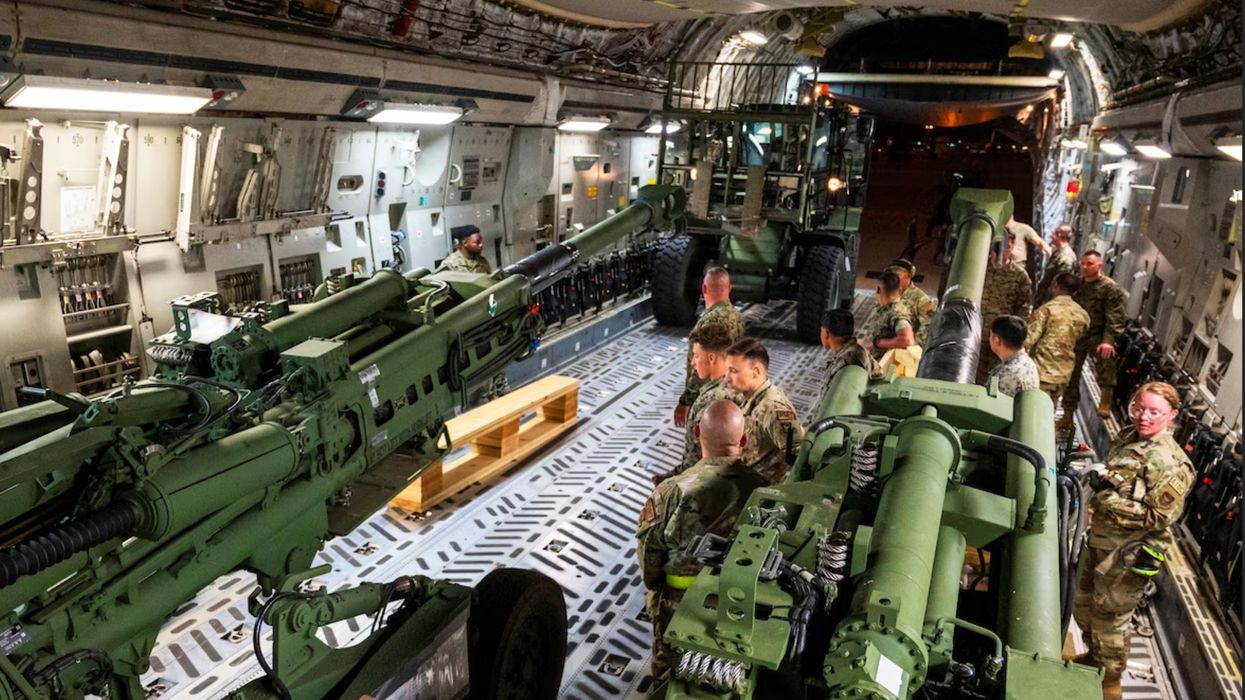 "The impacts of the global arms trade aren't just about the volume of weapons delivered," said one expert, citing "a few examples of how U.S. arms deliveries can make the world a more dangerous place."
A Sweden-based research institute published a report Monday showing that the United States accounted for 40% of the world's weapons exports in the years 2018-22, selling armaments to more than 100 countries while increasing its dominance of the global arms trade.
The report—entitled Trends in International Arms Transfers, 2022—was published by the Stockholm International Peace Research Institute (SIPRI) and listed the United States, Russia, France, China, and Germany as the world's top five arms exporters from 2018-22. The five nations accounted for 76% of worldwide weapons exports during that period.
The five biggest arms importers over those five years were India, Saudi Arabia, Qatar, Australia, and China.
"The United States has much room for improvement."
The United States saw a 14% increase in arms exports over the previous five-year period analyzed by SIPRI. U.S. arms were delivered to 103 nations from 2018-22, with 41% going to the Middle East.

"Even as arms transfers have declined globally, those to Europe have risen sharply due to the tensions between Russia and most other European states," Pieter Wezeman, senior researcher at the SIPRI Arms Transfers Program, said in a statement. "Following Russia's invasion of Ukraine, European states want to import more arms, faster. Strategic competition also continues elsewhere: Arms imports to East Asia have increased and those to the Middle East remain at a high level."
According to the report, Russia's invasion of Ukraine early last year "had only a limited impact on the total volume of arms transfers in 2018–22, but Ukraine did become a major importer of arms in 2022."
Ukraine was the 14th-largest arms importer from 2018-22 and the third-biggest last year.
Wiliam Hartung, a senior research fellow at the Washington, D.C.-based Quincy Institute for Responsible Statecraft, wrote Monday that "the impacts of the global arms trade aren't just about the volume of weapons delivered. The question is how those weapons are likely to be used, and the extent to which they promote stability versus fueling conflict or propping up repressive regimes with abysmal human rights records."
"On this score the United States has much room for improvement," he continued. "Transfers to Saudi Arabia and the United Arab Emirates for use at the peak of their brutal war in Yemen, and sales to major human rights violators from the Philippines, Egypt, and Nigeria are a few examples of how U.S. arms deliveries can make the world a more dangerous place."
"There are a number of promising steps that Congress can take—as articulated by a new coalition, the Arms Sales Accountability Project—that would mandate closer scrutiny of U.S. sales," Hartung asserted.
"There is also some useful language in the Biden administration's new arms transfer policy directive, that, if implemented, would significantly rein in the most egregious sales," he added. "Only time will tell if U.S. policy can be moved towards one based on arms sales restraint rather than arms sales promotion."

News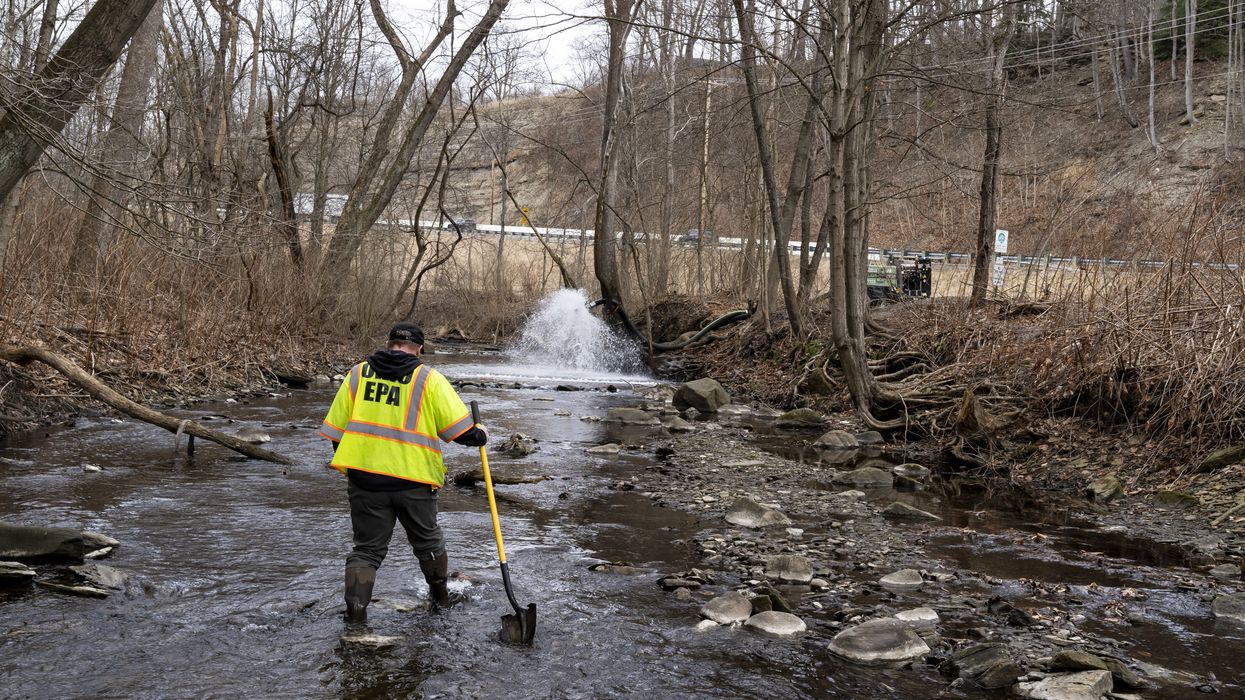 "It's important for the residents of East Palestine that accurate and transparent testing for dioxin be done at the lowest levels possible, so that the residents can begin to understand the risks they face and can make informed decisions to protect their health," said one expert.
While welcoming a federal order that Norfolk Southern test for dioxins near a derailed train that was carrying hazardous materials through East Palestine, Ohio, over 100 groups on Monday shared "recommendations on how this testing should be conducted to improve transparency, rebuild public trust, and comprehensively address possible releases."
The U.S. Environmental Protection Agency (EPA) told the rail company to develop a plan to test for dioxins—carcinogenic chemical compounds that persist in the environment and human body and are tied to developmental, reproductive, and immune system problems—only after nearly a month of pressure from residents across Ohio and Pennsylvania.
River Valley Organizing (RVO), Toxic-Free Future, and other organizations signed the letter sent on Monday to agency leaders including EPA Administrator Michael Regan—which states that "to date, Norfolk Southern has done an extremely poor job of building trust with the community of East Palestine and other communities impacted by the disaster."
"We strongly recommend the U.S. EPA itself conduct the dioxin sampling or hire its own consultants to conduct the testing."

"To ensure this testing is adequately conducted, and to rebuild public trust, we strongly recommend the U.S. EPA itself conduct the dioxin sampling or hire its own consultants to conduct the testing," the letter continues. "Norfolk Southern should not be in charge of the dioxin sampling. This testing must be paid for by the responsible parties, not taxpayers."
Along with laying out what the groups believe should be detailed in the dioxin sampling plan—including goals, locations, detection limits, procedures, and laboratories used—the letter calls for allowing residents to weigh in before testing begins.
"All sampling data and test results should be made available to the public for review in a transparent and easily accessible format," the organizations argued. "This information must be accessible for review, given the need for results to be meaningful to impacted communities as well as to build trust through transparent action."
While the EPA has said that its own "monitoring for indicator chemicals has suggested a low probability" that dioxins were released as a result of the February 3 derailment and subsequent "controlled burn" of vinyl chloride, as the letter says:
Responders reportedly punctured and burned more than 115,000 gallons of vinyl chloride in uncontrolled conditions for numerous days, making it likely that dioxins and related chlorinated substances were formed and released into the communities surrounding the disaster site. Four train cars of polyvinyl chloride plastic also burned, also likely forming dioxins. There have been elevated levels of dioxins released in other major accidents involving chlorinated chemicals—from the 2004 explosion at the PVC plant in Illiopolis, Illinois, to the 1997 Plastimet PVC recycling fire in Ontario, to the 2001 World Trade Center attacks.
The organizations also recommended that "the EPA work with other agencies to provide medical monitoring for impacted
communities, especially East Palestine and those in the combustion plume, that desire it."
"Communities surrounding and downwind of the derailment have a right to know whether the fire resulted in elevated concentrations of dioxins. The testing must be transparent and comprehensive," the letter asserts. "This would help demonstrate EPA's commitment to comprehensively responding to this disaster, rebuilding trust with East Palestine and other impacted communities, and advancing environmental justice."
Leaders and experts at groups that signed the letter echoed its key messages in a statement Monday—including RVO co-executive director Amanda Kiger, who declared that "this community deserves to know what potential toxic chemicals they will have to live with for years to come due to Norfolk Southern's greed."
Just like per- and polyfluoroalkyl substances (PFAS), often called forever chemicals, "dioxins are toxic even at very low levels of exposure," noted Mike Schade, director of Mind the Store, a program of Toxic-Free Future.
Stephen Lester, science director of the Center for Health, Environment & Justice, highlighted that "exposure to dioxins can cause cancer, reproductive damage, developmental problems, immune effects, skin lesions, and other adverse effects."
"It's important for the residents of East Palestine that accurate and transparent testing for dioxin be done at the lowest levels possible, so that the residents can begin to understand the risks they face and can make informed decisions to protect their health," Lester said.
Others took aim at Norfolk Southern, which since the derailment has faced intense scrutiny for its safety culture and practices.
Given that "Norfolk Southern has obvious financial conflicts of interest in the outcomes of all environmental testing and public health evaluations," Dr. Ted Schettler, science director at the Science and Environmental Health Network, stressed the need for "rigorous oversight of the U.S. EPA, including strict quality control measures and split-sample testing."
Judith Enck, a former U.S. EPA regional administrator who is now president of Beyond Plastics, said that "it is unfortunate that the EPA took a month to decide to test for dioxins, and then rather than doing it itself, is having Norfolk Southern consultants to do the actual testing."

"The testing plan is too limited and should be revised to require some testing inside people's homes, at schools, and air filters in schools and buildings and cars should be tested, not just soil," she added. "Rain has likely driven contaminants toward groundwater and that water should be tested over a period of months and year[s]."
Enck's comments came after she wrote in a New York Times opinion piece last week that the EPA should have "ordered comprehensive testing the very day of the burn" and "told residents, especially pregnant women and families with young children, not to return home until it was safe to do so."
"Instead, it timidly stood back, leaving local authorities, corporate interests, and rumors to fill the void," she charged. "In lieu of a comprehensive plan, the EPA appears to be playing a game of crisis whack-a-mole, waiting and then responding to the news cycle. This is no way to safeguard our communities."
News
SUPPORT OUR WORK.
We are independent, non-profit, advertising-free and 100%
reader supported.