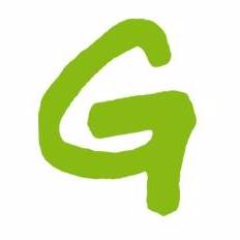 For Immediate Release
March, 18 2010, 04:05pm EDT
Contact:
Jane Kochersperger, Media Officer, Greenpeace U.S.A. + 1 202 680 3798; jane.kochersperger@greenpeace.org
Phil Kline, Senior Oceans Campaigner, Greenpeace U.S.A. + 1 202 319 2402
Greenpeace Statement on the Failure of Governments at Endangered Species Meeting to Protect Bluefin Tuna
DOHA, Qatar
Greenpeace condemns the failure of governments at the CITES (Convention of International Trade in Endangered Species) meeting for their lack of agreement on any measures to protect endangered Atlantic bluefin tuna.
Speaking from the meeting, Greenpeace International oceans campaigner Oliver Knowles said:
"The abject failure of governments here at CITES to protect Atlantic bluefin tuna spells disaster for its future and sets the species on a pathway to extinction.'
"The failure of countries to support proper protection for Atlantic bluefin tuna means business as usual for those whose only interest in the species is short -term profit.
"It leaves the future of the species in the hands of the International Commission for the Conservation of Atlantic Tunas, the very organization responsible for the dire state of bluefin tuna stocks today.
"By pushing for a few more years of this luxury product Japan has put the future of bluefin, and the future of its own supply at serious risk."
In the U.S., Greenpeace oceans campaigner Phil Kline commented:
"Greenpeace applauds the U.S. government for it's full support of the Appendix 1 listing for Northern bluefin tuna. However, this decision at CITES is an urgent call for the United States to step up and fully protect the population of bluefin that spawn in American waters by closing the bluefin spawning areas in the Gulf of Mexico during that season."
Greenpeace is a global, independent campaigning organization that uses peaceful protest and creative communication to expose global environmental problems and promote solutions that are essential to a green and peaceful future.
+31 20 718 2000
LATEST NEWS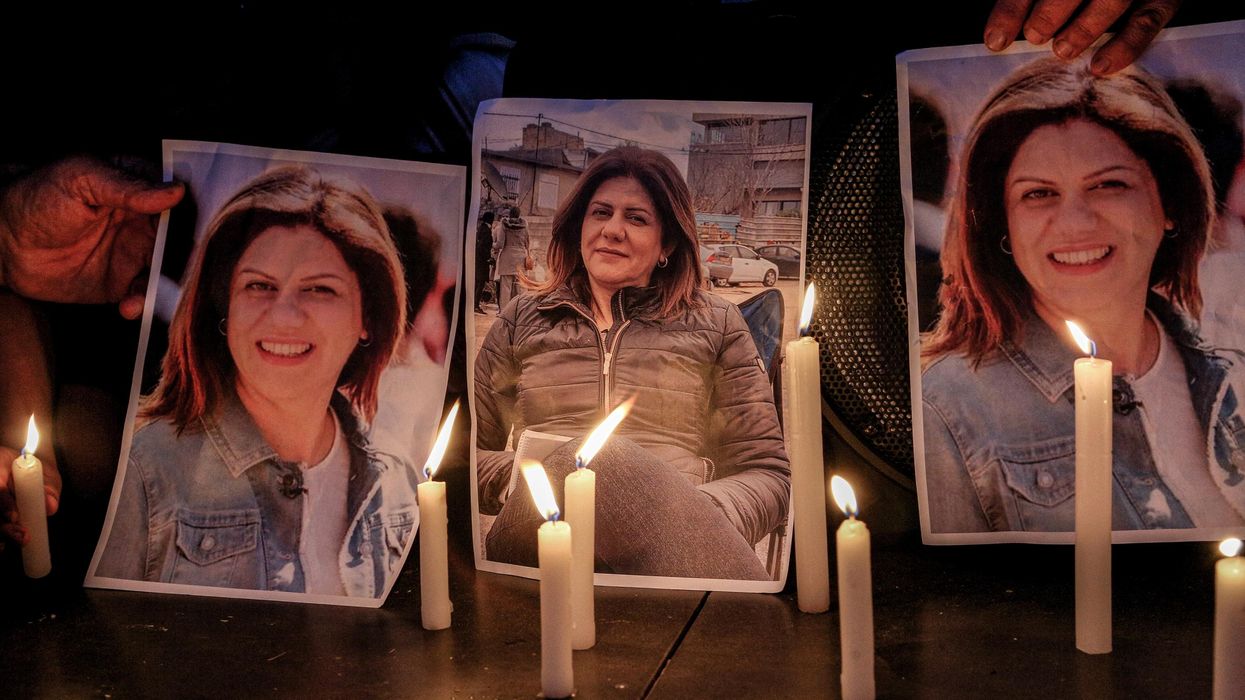 The deadliest year for media workers since 2018 was driven in large part by the war in Ukraine and a rise in killings in Latin America.
Driven in large part by Russia's war in Ukraine and a rise in violence in Latin America, 2022 was the deadliest year for journalists in four years and saw nearly a 50% increase in murders, killings in crossfire, and deaths as the result of dangerous assignments, according to a report released Tuesday.
In its annual report on the killings of members of the press, the Committee to Protect Journalists (CPJ) confirmed that at least 41 journalists and media workers were killed in direct connection to their work, including nearly two dozen who were murdered in retaliation for their work. The group is still investigating the motives for the killings to 26 other journalists, bringing the total number of media workers killed last year to 67.
Fifteen journalists were killed while covering the Ukraine war, including at least eight who were killed in crossfire during fighting between the Russians and Ukrainians. Thirteen of them were killed while reporting or gathering news about the war, which began last February.

Though no deaths of journalists on the ground in Ukraine have been reported since last May, the CPJ emphasized that the war zone is still dangerous for reporters; earlier this month at least three journalists were injured by shelling in Kyiv and Druzhkivka, a city in the eastern region of Donetsk.
\u201cThe year 2022 was deadly for members of the press. At least 67 journalists and media workers were killed during the year\u2013the highest number since 2018 and an almost 50% increase from 2021.\n\nRead more in CPJ's latest report on journalists killed in 2022:\n\nhttps://t.co/9tbuUnpfOK\u201d

— Committee to Protect Journalists (@Committee to Protect Journalists) 1674583387
"Journalists who risk their lives covering Russia's war in Ukraine are civilians under international humanitarian law and should be protected as such," said Gulnoza Said, CPJ's Europe and Central Asia program coordinator, after the shellings.
Combined with killings in Mexico and Haiti, those in Ukraine made up more than half of the 67 killings recorded by CPJ.
Out of 13 journalists killed in Mexico last year, three were confirmed to have been murdered in retaliation for their reporting, and three were officially being "protected" by state and federal protection mechanisms or were in the process of being enrolled in protection programs when they were killed.
The mechanisms "try to provide [journalists] with some degree of protection from the federal government," Jan-Albert Hootsen, Mexico representative for CPJ, toldCBS News. "This is admittedly not ideal because even federal institutions in Mexico are not fully functional. They have their problems, they have their failings."
\u201cThe year 2022 was deadly for members of the press. At least 67 journalists and media workers were killed during the year\u2013the highest number since 2018 and an almost 50% increase from 2021.\n\nRead more in CPJ's latest report on journalists killed in 2022:\n\nhttps://t.co/9tbuUnpfOK\u201d

— Committee to Protect Journalists (@Committee to Protect Journalists) 1674568829
Across Latin America, 30 journalists were killed in 2022—nearly half the global total. At least 12 were confirmed to have been killed in direct relation to their work, "a reflection of the outsize risk journalists in the region face while covering topics such as crime, corruption, gang violence, and the environment," according to the CPJ.
As Common Dreams reported in July 2022, rights advocates were joined by nearly two dozen members of the U.S. Congress in demanding an impartial investigation into the murders of British journalist Dom Phillips and Indigenous expert Bruno Pereira, who were shot dead during a reporting trip regarding land defenders in the Brazilian Amazon.
Pirambu News founder Givanildo Oliveira was also killed in Brazil after publishing a report about a local man suspected of homicide, and following warnings not to report on criminal activity radio journalist Humberto Coronel was shot and killed in Pedro Juan Caballero, Paraguay. Coronel "sometimes denounced political corruption and the police force's alleged inability to solve crimes," according to CPJ, and months before his killing by an unidentified man, his colleague received a death threat saying he and Coronel "knew too much."
CPJ noted that the killing of Palestinian-American journalist Shireen Abu Akleh in the West Bank city of Jenin in May spotlighted "Israeli impunity." The Israeli military said last year that Abu Akleh was killed in an accidental exchange of gunfire and refused to cooperate with a U.S. probe into the killing. Multiple investigations by the U.S., United Nations, and human rights groups determined the Israel Defense Forces had killed the Al Jazeera journalist, either intentionally or unintentionally.
"Abu Akleh's murder was the latest example of Israeli impunity for crimes against the press," wrote Jennifer Dunham, editorial director for CPJ. "It came one year after Israeli forces bombed several buildings in the Gaza Strip housing media offices, including those of The Associated Press and Al Jazeera... In 2018, at least two other Palestinian journalists—Yaser Murtaja and Ahmed Abu Hussein—were shot and killed while covering demonstrations in the Gaza Strip; a U.N. commission of inquiry later found that Israeli snipers 'intentionally' shot the two journalists."
"Israeli authorities have not clarified what investigations, if any, they undertook," wrote Dunham, "or whether anyone was brought to justice for the journalists' murders."

News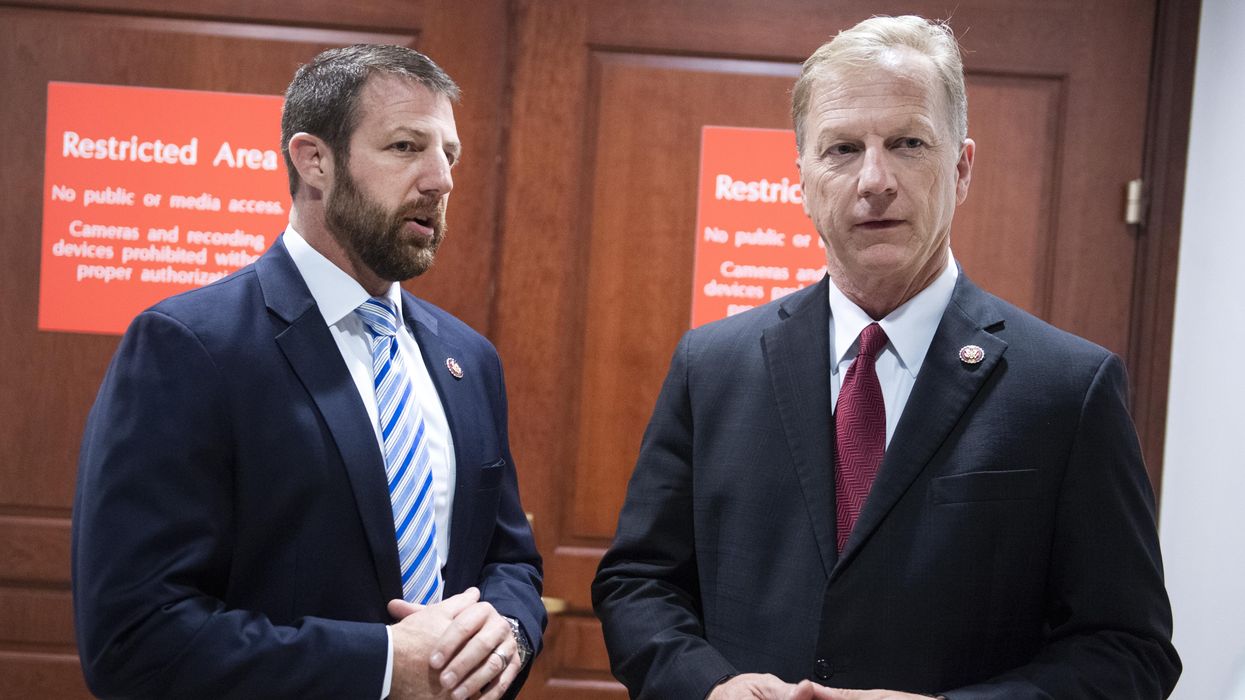 "Medicare and Social Security are non-negotiable," responded Democratic Rep. Mark Pocan. "Risking default or robbing seniors of hard-earned benefits are not options."
Not even a month after assuming the majority in the House, Republicans have begun seriously considering a range of proposals to cut Social Security, Medicare, and other federal programs that millions of people across the U.S. rely on to meet basic needs.
The Washington Postreported Tuesday that "in recent days, a group of GOP lawmakers has called for the creation of special panels that might recommend changes to Social Security and Medicare" while other Republicans "have resurfaced more detailed plans to cut costs, including by raising the Social Security retirement age to 70"—a change that would impose across-the-board benefit cuts.

Rep. Kevin Hern (R-Okla.), the leader of the Republican Study Committee (RSC), told the Post that Congress has "no choice but to make hard decisions" even as experts dispute the GOP narrative that Social Security is in crisis.
Last year, the RSC suggested several possible changes to Social Security, including partial privatization and gradually raising the "full retirement age" from 67 to 70.
Rep. Rick Allen (R-Ga.), a supporter of raising the retirement age, claimed earlier this month that people "actually want to work longer."

"MAGA extremists in Congress are eager to use the debt they exacerbated with tax breaks for wealthy corporations as an excuse to threaten the health and retirement security of millions of hard-working Americans," Liz Zelnick, director of the Economic Security and Corporate Power Program at Accountable.US, said in a statement Tuesday. "It says it all about the MAGA majority fringe economic plan: Deep cuts to earned benefits for seniors and working people while protecting or even expanding wasteful tax breaks for billionaires and giant corporations."
"For nearly nine decades, Social Security has kept generations of seniors and Americans with disabilities out of poverty and allowed seniors to live out their Golden Years with dignity," Zelnick added. "For nearly 60 years, Medicare has provided millions of seniors with access to life-improving health benefits no matter their income or condition. MAGA extremists want to break the promise of guaranteed benefits that has been kept for generations—benefits earned through years of hard work—rather than ask for any contribution from their biggest and wealthiest donors, especially greedy corporations."
"Today, a billionaire pays the same amount into Social Security as someone making $160,000 a year."
Due to soaring income inequality, a rising share of rich people's earnings has not been subject to Social Security payroll taxes, which didn't apply to any wage income above $147,000 in 2022. Because of that $147,000 cap, millionaires stopped paying into Social Security on February 24 of last year.
Over the weekend, Sen. Bernie Sanders (I-Vt.) said he plans to reintroduce his legislation that would "extend Social Security's solvency for the next 75 years and expand benefits by $2,400 a year" by lifting the payroll tax cap.
"Today, a billionaire pays the same amount into Social Security as someone making $160,000 a year," Sanders wrote on Twitter. "Let's end that absurdity."
But scrapping the payroll tax cap is not among the changes that House Republicans have floated in recent weeks as they threaten another round of debt ceiling brinkmanship.
As the Post noted Tuesday, the RSC proposal released last year raised the "possibility that lawmakers could rethink payroll taxes, allowing the money to fund private-sector retirement options."
Republicans and one Democrat— Sen. Joe Manchin of West Virginia—have also spoken favorably of the TRUST Act, a bill led by Sen. Mitt Romney (R-Utah) that would establish bipartisan committees to craft "legislation that restores solvency and otherwise improves" the nation's trust funds, including Social Security.
"The idea could gain some traction in the House, where [Rep. Vern Buchanan (R-Fla.)] pointed to the bill as he stressed the need to 'work together and not make this so political,'" the Post reported Tuesday. "Another top Republican, Rep. Jodey Arrington (R-Texas), led a group of Democratic and GOP lawmakers two years ago in calling for 'special, bipartisan, bicameral rescue committees' to study Social Security, Medicare, and other federal trust funds."
While many House Republicans gun for cuts and other regressive changes to Social Security, Sens. Bill Cassidy (R-La.) and Angus King (I-Maine) are working on legislation that "would see the federal government create a new fund with borrowed money, which it would invest in stocks to cover future retirement benefits," Semaforreported last week.
"That maneuver is designed to cash in on the higher returns that equities usually earn compared to the Treasury bonds that Social Security's current trust fund invests in," the outlet explained.
The American Prospect's Ryan Cooper welcomed the idea as "splendid and long-overdue" but acknowledged that something like the TRUST Act "probably has a better political chance of success than Cassidy and King's more fair and technically competent approach."
"Official Washington prefers elite politicians making 'hard choices' to slash benefits for seniors on fixed incomes," Cooper wrote in a column on Monday. "But a social wealth fund is an idea worth underlining."
President Joe Biden and congressional Democrats have vowed to oppose any GOP push for Social Security cuts, demanding clean legislation to raise the debt ceiling and avert an economic disaster.
"Republicans won a majority in the House and they're allowed to advocate for their priorities, but it is unacceptable to take American families and the economy hostage in this way," Sen. Ron Wyden (D-Ore.), chair of the Senate Finance Committee, said in a statement last week. "Democrats will not entertain these threats from Republicans, particularly to Medicare and Social Security. Republicans must stand down on the debt limit immediately."
Rep. Mark Pocan (D-Wis.), chair emeritus of the Congressional Progressive Caucus, wrote on Twitter Tuesday that "Medicare and Social Security are non-negotiable."
"Americans work hard and contribute to these programs with every paycheck," Pocan added. "Republicans raised the debt ceiling three times under Trump. Risking default or robbing seniors of hard-earned benefits are not options."
News
"Never before has a single private institution concentrated so much power and control over so many corners of our nation's political economy," said one anti-monopoly expert.
Anti-monopoly advocates on Tuesday praised the Biden administration and eight states for launching a federal antitrust lawsuit that could break up Google, which is accused of illegally dominating the digital advertising market.
"Competition in the ad tech space is broken, for reasons that were neither accidental nor inevitable," states the complaint filed by the U.S. Department of Justice (DOJ), California, Colorado, Connecticut, New Jersey, New York, Rhode Island, Tennessee, and Virginia in the U.S. District Court for the Eastern District of Virginia.
"We're thrilled to see the Department of Justice finally demand a breakup of Google's advertising monopoly."
"One industry behemoth, Google, has corrupted legitimate competition in the ad tech industry by engaging in a systematic campaign to seize control of the wide swath of high-tech tools used by publishers, advertisers, and brokers, to facilitate digital advertising," the complaint continues.
"Having inserted itself into all aspects of the digital advertising marketplace, Google has used anti-competitive, exclusionary, and unlawful means to eliminate or severely diminish any threat to its dominance over digital advertising technologies," the document adds, urging the court to force the Alphabet-owned company to sell off its ad tech products.
Echoing the complaint, Demand Progress executive director David Segal pointed out that "Google's monopoly in the advertising technology market functionally forces publishers and advertisers to use its services."
"We're glad to see the Department of Justice demand a breakup of this tech giant, directly taking on its unfair, anti-competitive practices," he said. "This move is critical to protect our democracy, increase innovation, and strengthen small businesses."
\u201c\ud83d\udea8NEW: @JusticeATR is holding @Google accountable for illegally monopolizing the market for online ads. \n\nWe applaud the DOJ for pushing a pro-competition agenda that actually enforces laws on the books and protects the general public from Big Tech.\nhttps://t.co/2syPzCm3wp\u201d

— The Tech Oversight Project (@The Tech Oversight Project) 1674585403
American Economic Liberties Project director of research Matt Stoller also welcomed the suit, declaring that "we're thrilled to see the Department of Justice finally demand a breakup of Google's advertising monopoly."
"As the Justice Department's suit meticulously documents, Google is a buyer, broker, and digital advertising exchange with pervasive conflicts of interest," Stoller said. "Google regularly abuses this power, manipulating markets, muscling out any form of competition, and inspiring fear across the commercial landscape."
"The DOJ's suit, which comes alongside a similar suit from a coalition of state attorneys general and efforts in Congress to bring fairness to digital ad markets, shows clearly that Google's days of unbridled dominance are numbered," he asserted.
Bloombergnoted Tuesday that "state attorneys general have filed three separate suits against Google, alleging it dominates the markets for online search, advertising technology, and apps on the Android mobile platform in violation of antitrust laws."
This is the DOJ's first case against the tech giant under President Joe Biden but follows another filed just months before he took office. In response to the new filing, a Google spokesperson said that "today's lawsuit from the DOJ attempts to pick winners and losers in the highly competitive advertising technology sector. It largely duplicates an unfounded lawsuit by the Texas attorney general, much of which was recently dismissed by a federal court. DOJ is doubling down on a flawed argument that would slow innovation, raise advertising fees, and make it harder for thousands of small businesses and publishers to grow."
\u201cJUST IN: AG Merrick Garland announced the Justice Department, along with 8 states, filed a civil antitrust lawsuit against Google. \n\n\u2018Google has used anticompetitive, exclusionary, & unlawful conduct to eliminate or severely diminish any threat to its [digital ad] dominance.'\u201d

— NowThis (@NowThis) 1674587389
Meanwhile, Open Markets Institute executive director Barry Lynn argued that "today's lawsuit by the Department of Justice against Google for the monopolization of advertising will be remembered as one of the most important antitrust cases in American history. No previous corporation has ever posed such a direct threat to U.S. democracy, or to individual freedom of expression, action, and thought."
Along with heaping praise on the DOJ's Antitrust Division, Lynn highlighted the impacts of Google's dominance:
The breadth and scope of Google's threat to the American way of life is astounding. Never before has a single private institution concentrated so much power and control over so many corners of our nation's political economy. But the most dangerous threat of all is Google's theft of advertising dollars through large-scale and pervasive surveillance that, since before the Revolution, have ensured the independence and economic health of America's free press. The cost has been enormous. Tens of thousands of journalism jobs destroyed. Thousands of newspapers and other news outlets bankrupted. Every publisher, no matter how big, made fearful of speaking out.
Stacy Mitchell, co-director of the Institute for Local Self-Reliance, stressed that "by picking the pocket of small businesses, small newspapers, and other publishers, Google actively extracts resources from communities that need them most and threatens a free, local press that lies at the heart of our democracy,"
"After decades in which enforcers looked the other way as the tech giants amassed market power, this lawsuit is yet another sign that our antitrust enforcers are again embracing their responsibility to safeguard American liberty and democracy by breaking up monopolies like Google," she said. "We applaud the Justice Department's action today."
U.S. Attorney General Merrick Garland, who joined other DOJ leaders for a Tuesday press conference about the case, pledged that "no matter the industry and no matter the company, the Justice Department will vigorously enforce our antitrust laws to protect consumers, safeguard competition, and ensure economic fairness and opportunity for all."

News
SUPPORT OUR WORK.
We are independent, non-profit, advertising-free and 100%
reader supported.