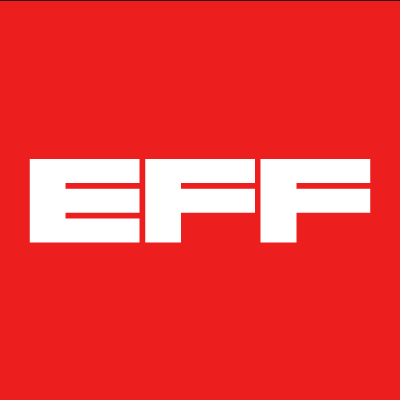 For Immediate Release
March, 10 2010, 09:42am EDT
Contact:
Phone: 415-436-9333 x177,Email:,press@eff.org
New "Smart Meters" for Energy Use Put Privacy at Risk
SAN FRANCISCO
The ebb and flow of gas and electricity into your home contains
surprisingly detailed information about your daily life. Energy usage
data, measured moment by moment, allows the reconstruction of a
household's activities: when people wake up, when they come home, when
they go on vacation, and maybe even when they take a hot bath.
California's PG&E is currently in the process of installing
"smart meters" that will collect this moment by moment data--750 to 3000
data points per month per household--for every energy customer in the
state. These meters are aimed at helping consumers monitor and control
their energy usage, but right now, the program lacks critical privacy
protections.
That's why EFF and other privacy groups filed comments with the California Public Utilities Commission Tuesday, asking
for the adoption of strong rules to protect the privacy and security of
customers' energy-usage information. Without strong protections, this
information can and will be repurposed by interested parties. It's not
hard to imagine a divorce lawyer subpoenaing this information, an
insurance company interpreting the data in a way that allows it to
penalize customers, or criminals intercepting the information to plan a
burglary. Marketing companies will also desperately want to access this
data to get new intimate new insights into your family's day-to-day
routine-not to mention the government, which wants to mine the data for
law enforcement and other purposes.
This isn't just a California issue. Many threats to the privacy of
the home--where our privacy rights should be strongest--were detailed in
a 2009 report
for the Colorado Public Utility Commission. The federal government has
been promoting the smart grid as part of its economic stimulus package,
and last year, EFF and other groups warned
the National Institute of Standards and Technology about the privacy
and security issues at stake. For example, security researchers worry that today's smart meters and their communications networks are vulnerable to a variety of attacks. There are also questions of reliability,
as PG&E faces criticism from California customers who have seen
bills skyrocket after the installation of the new "smart meters."
Unsurprisingly, California legislators are questioning the rapid rollout. Texas customers are also complaining.
There are far more questions than answers when it comes to this new
technology. While it's potentially beneficial, it could also usher in
new intrusions into our home and private life. The states and the
federal government should ensure that energy customers get the
protection they deserve.
The Electronic Frontier Foundation is the leading nonprofit organization defending civil liberties in the digital world. Founded in 1990, EFF champions user privacy, free expression, and innovation through impact litigation, policy analysis, grassroots activism, and technology development. EFF's mission is to ensure that technology supports freedom, justice, and innovation for all people of the world.
(415) 436-9333
LATEST NEWS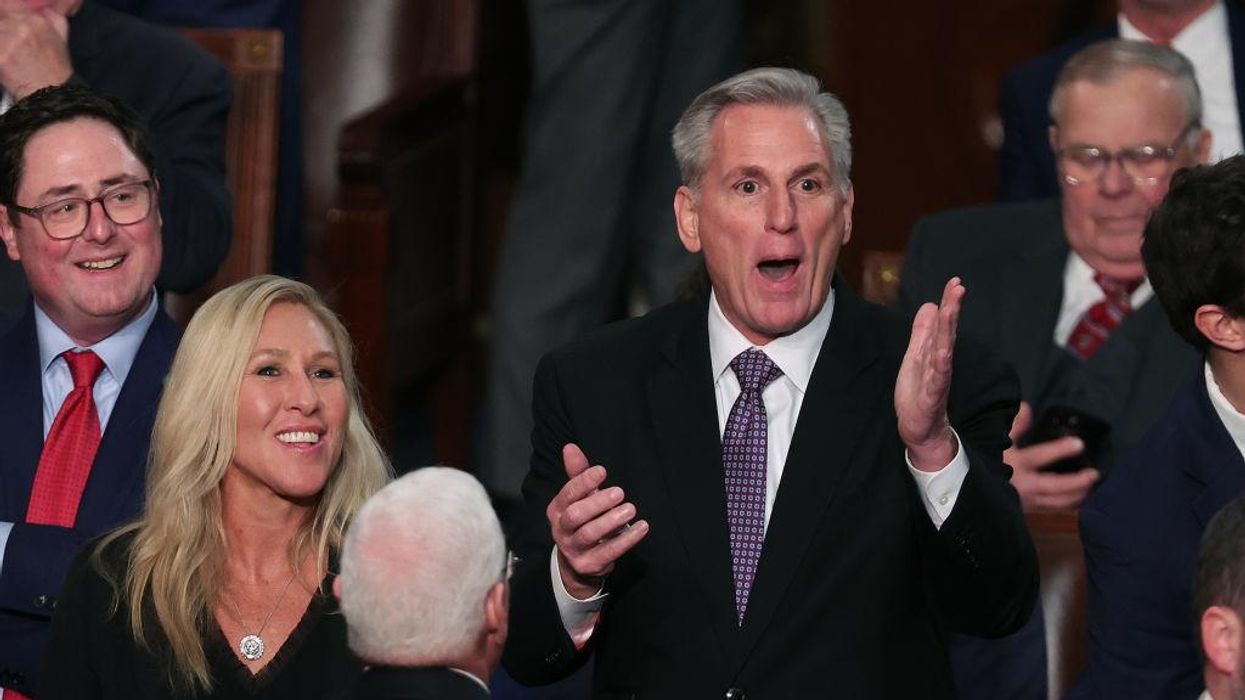 "If House Republicans can't even get it together to choose their leader, they can't be trusted with the debt ceiling, fighting inflation, or helping families make ends meet," said Democratic Rep. Sara Jacobs.

The refusal by U.S. House Republicans to collectively get behind a speaker candidate in six rounds of voting so far this week has renewed concerns about the coming fight over raising the debt ceiling to prevent an unprecedented government default.
After the GOP won a narrow House majority in the November midterm elections, economists and progressives in Congress called for raising the federal borrowing limit during the lame-duck session. However, Democrats failed to pass standalone legislation or include a provision in the omnibus package President Joe Biden signed last week, setting up the battle for this year.
The arbitrary cap was last increased by $2.5 trillion to $31.381 trillion in December 2021 and is expected to be reached no sooner than the summer. Although that means lawmakers likely have months to act, some Republicans have signaled that they intend to use the threat of a potential default—which could cause a global economic crisis—to force concessions.
Specifically, GOP lawmakers have set their sights on cuts to Medicare and Social Security. While Biden vowed in November that "under no circumstances" would he go along with GOP attacks on such programs, the political theater in the House on Tuesday and Wednesday has fueled fears that some Republicans would be willing to force the first-ever default.
The House adjourned Wednesday afternoon until 8:00 pm ET, after a trio of votes in which far-right House Republicans repeatedly denied Congressman Kevin McCarthy (R-Calif.) the speakership—events that followed three similar voting rounds on Tuesday. Members briefly returned to the chamber as planned Wednesday night and narrowly voted to adjourn until noon on Thursday. The chamber can't move forward with any legislative business until the leadership position is filled.
"The 20 opposed to McCarthy want all-out war against Democrats and Biden," Institute for Policy Studies fellow Sanho Tree said of the Republicans blocking his path to speaker. "They think that by taking the debt ceiling hostage this year, the House can force the Senate and [White House] to agree to slashing spending, a border wall, and cuts to Medicare and Social Security."
Rep. Andy Barr (R-Ky.) suggested to Punchbowl News' Brendan Pedersen that the speaker fight doesn't "necessarily portend a problem with the debt limit," adding that "I think there will be a way forward," but some Democrats aren't convinced.

"If House Republicans can't even get it together to choose their leader, they can't be trusted with the debt ceiling, fighting inflation, or helping families make ends meet," Rep. Sara Jacobs (D-Calif.) tweeted Wednesday evening. "They've proven they can't lead."
One of the House Freedom Caucus members who has repeatedly voted against McCarthy for speaker, Rep. Ralph Norman (R-S.C.), discussed the debt limit with journalists on Wednesday, reportedly saying: "Is he willing to shut the government down rather than raise the debt ceiling? That's a non-negotiable item."
According toThe Intercept's Ryan Grim:
A reporter asked Norman if he meant default on the debt, as the debt ceiling and a government shutdown are not directly linked. "That's why you need to be planning now what agencies—what path you're gonna take now to trim government. Tell the programs you're going to get to this number. And you do that before chairs are picked," he said, referring to the process of choosing and installing House committee chairs.

A quirk of parliamentary procedure requires Congress to authorize spending, then appropriate money for those authorized expenditures, and then to authorize the Treasury Department to issue debt in order to pay for that appropriated money. Some constitutional scholars argue that the debt ceiling is unconstitutional, but currently both parties recognize it as a legal and valid restriction on the government's ability to issue debt.
Appearing on a Bloomberg Radio program Wednesday, Rep. Brad Sherman (D-Calif.) floated the possibility of trading Democratic voters in favor of McCarthy for a debt limit deal.
"Eventually, he's going to have to cut a deal with Democrats, because it's going to be easier to get a deal with us than with his 20-headed monster he has over there," Sherman said. "He's going to have to agree with Democrats to not hold hostage the full faith and credit of the United States, to not put us in a position where we're going to shut down the government. And eventually, I think Americans will benefit from this ugly picture of chaos."
The New York Daily Newsreported Wednesday that though Rep. Alexandria Ocasio-Cortez (D-N.Y.) "emphatically ruled out supporting embattled" McCarthy, the progressive congresswoman suggested to journalists that there was potential for a compromise speaker who agreed to raise the debt ceiling along with "a combination of" other concessions.

Meanwhile, some critics of the Republican Party used the ongoing speakership drama to remind Americans that no matter who ultimately ends up at the helm, "they all want to cut your Social Security" and protect wealthy tax dodgers.
News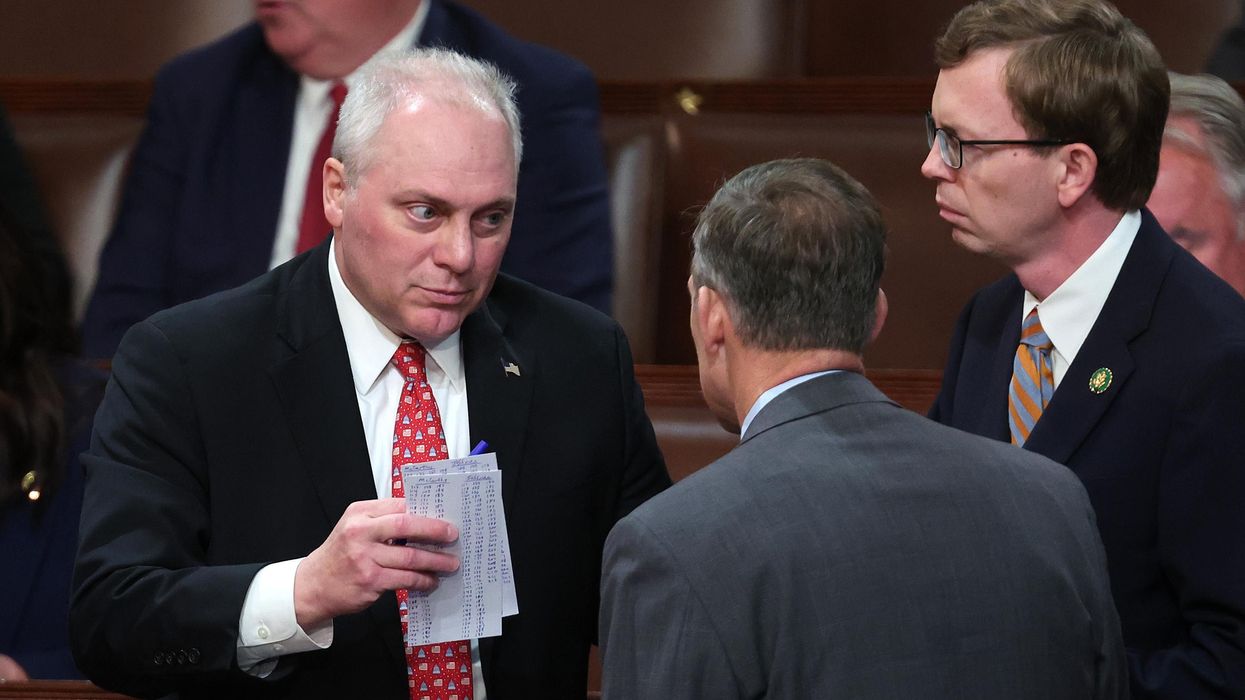 "In their first legislative vote, Republicans will vote to repeal $9 out of every $10 in new IRS funding," said Americans for Tax Fairness. "All to protect their rich tax cheat friends from paying taxes they owe."
Republicans began their control of the 118th Congress Tuesday with a narrow majority that failed six times to elect a speaker but had in hand "hit-the-ground-running" plans to pass legislation that critics say will "protect wealthy and corporate tax cheats" by rescinding tens of billions of dollars in new Internal Revenue Service funding in the Inflation Reduction Act.
On Monday, Steve Scalise (R-La.), a party leader, said that the lower chamber's first order of business after electing a speaker will be taking up the Family and Small Business Taxpayer Protection Act.
"This Republican bill is ill-named because what it actually does is protect tax cheaters by repealing most of the new IRS funding set forth in last year's Inflation Reduction Act," Mother Jones senior editor Michael Mechanic wrote.
\u201cDemocrats secured new funding for the IRS to restore funding slashed by Republicans in 2010.\n\nIn their first legislative vote, Republicans will vote to repeal $9 out of every $10 in new IRS funding.\n\nAll to protect their rich tax cheat friends from paying taxes they owe.\u201d

— Americans For Tax Fairness (@Americans For Tax Fairness) 1672772471
In a December 30 letter to House Republicans, Scalise said the legislation—along with 10 other bills and resolutions he proposed—would let GOP lawmakers "hit the ground running in our first weeks in the majority."
Scalise said in the letter that the Family and Small Business Taxpayer Act "rescinds tens of billions of dollars allocated to the IRS for 87,000 new IRS agents in the Inflation Reduction Act."
Although the "87,000 new IRS agents" claim has been widely debunked, it has nevertheless become a GOP talking point.
Writing for The American Independent, Josh Israel noted: "It has appeared in ads run by the campaigns of Sen. Ron Johnson (R-Wis.) and North Carolina Republican Senate nominee Rep. Ted Budd; it has been used in Senate Leadership Fund attack ads in Georgia, Nevada, New Hampshire, North Carolina, and Ohio; and the right-wing Club for Growth Action and Congressional Leadership Fund have run spots lying about the number of new IRS agents. The Senate Republican conference's official Twitter account and those of dozens of other House and Senate Republicans have also tweeted the bogus 87,000 number."
\u201cAs the new, narrow GOP majority tries to elect a House speaker, their initial priorities include:\n- weakening congressional ethics \n- a bill to protect wealthy & corporate tax cheats & make taxpayers keep enduring long waits to contact the IRS. \n\nI oppose the #TaxCheatAct!\u201d

— Congressman Dwight Evans (@Congressman Dwight Evans) 1672772546
As Mechanic pointed out, "From 2010 to 2018, even as the IRS received 9% more tax returns, its annual budget was slashed by $2.9 billion—a 20% reduction that cost the agency more than one-fifth of its workforce."
"Virtually no partnerships were audited in 2018," he continued. "By then, with [former President] Donald Trump in the Oval Office, the kneecapped IRS was scrutinizing the individual returns of just 0.03% of those $10 million—plus taxpayers, down from a peak of 23% in 2010. Audits of the $5 million—to—$10 million filers fell from just under 15% to a scant 0.04%."
Mechanic added:

A fair subset of superwealthy Americans doesn't even bother filing. The Treasury Department's Inspector General for Tax Administration reported in 2020 that nearly 880,000 "high income" non-filers from 2014 through 2016 still owed $46 billion, and the IRS was in no condition, resource-wise, to collect. The 300 biggest delinquents owed about $33 million per head, on average. Fifteen percent of their cases had been closed without examination by IRS staffers, and another one-third weren't even in line to be "worked."
"The recently enacted IRS funding—$80 billion over 10 years—was meant to remedy this shameful state of affairs," he wrote.
Despite the disunity evident in the speaker struggle, House Republicans appear united when it comes to slashing Social Security, gutting ethics safeguards, and pursuing policies like the IRS defunding measure that exacerbate inequality in one of the most unequal societies in the developed world.

News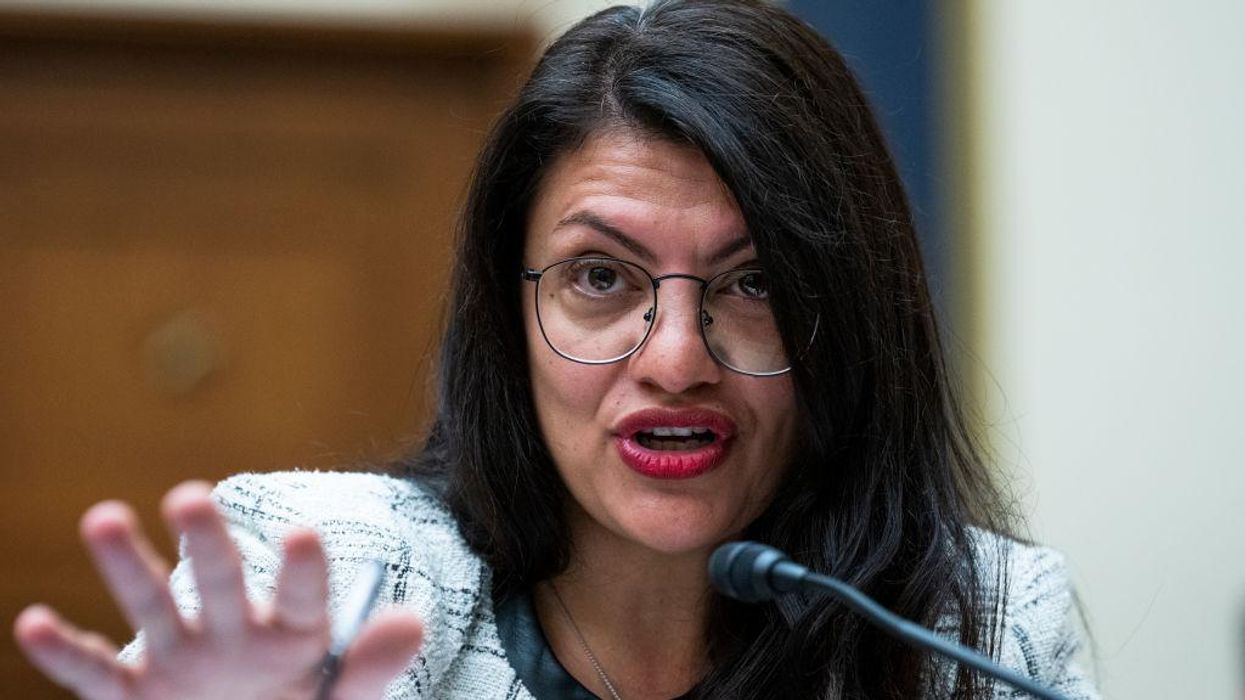 "Not even one week into 2023, the new far-right apartheid government is moving to ethnically cleanse entire communities—which would displace more than 1,000 Palestinian residents, including 500 children," said the Michigan Democrat. "All with American backing, bulldozers, and bullets."
As chaos continued in the U.S. House of Representatives on Wednesday, the first Palestinian-American woman ever elected to the chamber took aim at Israel's new far-right government for its plans to forcibly displace over 1,000 Palestinians in the Masafer Yatta region of the illegally occupied West Bank.
After noting that "2022 was one of the deadliest years for Palestinians on record," U.S. Congresswoman Rashida Tlaib (D-Mich.)—an outspoken critic of violence by Israeli forces and settlers, and the United States' military aid to Israel—declared that "Congress must stop funding apartheid."
"Not even one week into 2023, the new far-right apartheid government is moving to ethnically cleanse entire communities—which would displace more than 1,000 Palestinian residents, including 500 children," Tlaib tweeted. "All with American backing, bulldozers, and bullets."
The congresswoman also shared a tweet from the U.S.-based group Jewish Voice for Peace (JVP), which pointed to video footage of Israeli occupation forces destroying homes and other infrastructure in Masafer Yatta.
Just days after the new Israeli government is sworn in, families in Masafer Yatta are already facing more ethnic cl… https://t.co/2RcHh1x8eR

— Jewish Voice for Peace (@Jewish Voice for Peace) 1672770808
In a statement Wednesday, JVP managing director Tallie Ben-Daniel also called out Israel's most far-right government in history—Benjamin Netanyahu of the Likud party was again sworn in as prime minister last week after forming a controversial coalition with right-wing parties—for escalating the forced expulsion of Palestinians from Masafer Yatta.
"The horrifying actions of this new government, only five days in, prove exactly what Palestinians have been saying all along: Israel is an apartheid state, where Palestinians are treated as inferior," said Ben-Daniel. "The dangerous escalations by the new Israeli government make clear that now is the time for action. All Jewish people who believe in justice should support Palestinians' calls for freedom and speak up against this far-right, extremist new government."
\u201cIsrael regularly destroys Palestinian water infrastructure as part of its inhumane apartheid regime. This has devastating consequences for Palestinian health & the environment \ud83d\udca7\ud83c\udf0d\n\nNo aspect of life is safe under Israeli occupation\n\n#SanctionsOnIsrael #SaveMasaferYatta\u201d

— Friends of Al Aqsa (@Friends of Al Aqsa) 1672851302
JVP political director Beth Miller put pressure on U.S. President Joe Biden, who said last week that "I look forward to working with Prime Minister Netanyahu, who has been my friend for decades," while also claiming that "the United States will continue to support the two-state solution and to oppose policies that endanger its viability or contradict our mutual interests and values."
Miller argued that "the Biden administration has enabled and paved the way for this extremist Israeli government by ensuring total impunity for Israel's actions and actively fighting against any attempts to hold the Israeli government accountable for its human rights violations. Claims by the administration to 'oppose' escalatory policies are empty without concrete action to end U.S. complicity in Israeli apartheid."
\u201cThe Israeli authorities must immediately halt the forcible eviction of 1,000+ Palestinians from Masafer Yatta. \n\nDispossession is one of the key pillars of Israel\u2019s racist system of apartheid over Palestinians. It cannot go on. \n\n#SaveMasaferYatta\u201d

— Amnesty UK (@Amnesty UK) 1672763229
Al Jazeerareported Wednesday that human rights groups and residents of Masafer Yatta said the Israel Defense Forces (IDF) "has informed Palestinian officials of their imminent plans to forcibly displace more than 1,000 Palestinian residents," which was approved last May by the Israeli High Court of Justice, despite charges of "ethnic cleansing" from critics worldwide.
According to the report:
"They may come without notice—they may isolate each village and displace them one by one, or they may carry out mass displacement at once. We don't know," Nidal Younis, head of the Masafer Yatta Village Council, told Al Jazeera.

"In the last period, especially after the court decision, they paralyzed the movement of people in this area," continued Younis. "There are villages with checkpoints at their entrances, and only residents of the area are allowed to enter and exit," he added, noting that the army has held up residents for up to 12 hours in the past."

The forcible transfer of protected residents—defined by the Geneva Convention as "civilians who find themselves in the hands of a party to the conflict of which they are not nationals" in occupied territory is classified as a war crime under international law.
The Israeli human rights group B'Tselem also made that point in a statement Monday, noting Israeli plans to expel Palestinians from their lands and homes to an "alternate location."
"Forcible transfer of protected persons in occupied territory is a war crime," said B'Tselem. "Therefore, the Israeli 'offer' of an alternative is meaningless. It is a violent threat that leaves the residents with no choice."

\u201cSince Israel confiscated makeshift tents in the community about a month ago \u2013 after demolishing the school itself some six weeks ago \u2013 the teachers have been folding the tent up after every school day in the hope of preventing its confiscation. >\u201d

— B'Tselem \u05d1\u05e6\u05dc\u05dd \u0628\u062a\u0633\u064a\u0644\u0645 (@B'Tselem \u05d1\u05e6\u05dc\u05dd \u0628\u062a\u0633\u064a\u0644\u0645) 1672844025
In a clear display of international disapproval of the Israeli occupation, the day after Netanyahu took the oath of office last week, the United Nations General Assembly approved a resolution asking the International Court of Justice to issue an advisory opinion on the legal consequences of Israel's ongoing "occupation, settlement, and annexation" of Palestinian territories.
News
SUPPORT OUR WORK.
We are independent, non-profit, advertising-free and 100%
reader supported.