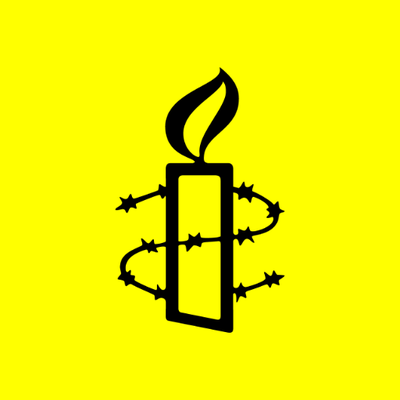 For Immediate Release
March, 10 2010, 10:53am EDT
Contact:
AIUSA media office, 202-509-8194
Amnesty International Activists to Rally to Urge President Obama to Seek the Release of Two Prisoners of Conscience During his Diplomatic Trip to Indonesia
Rally will take place to urge the release Filep Karma and Yusak Pakage, who were charged with acts of treason and sentenced to prison for raising a flag
WASHINGTON
Amnesty International activists will rally prior to President Obama's trip to Indonesia to encourage President Obama to put pressure on the Indonesian government to release two Amnesty International prisoners of conscience, Filep Karma and Yusak Pakage, who have been unfairly sentenced to 15 and 10 years in prison, respectively, for participating in a peaceful protest for Papuan independence and raising the outlawed Morning Star flag.
The rally will be held one week before President Obama and his family departs for Indonesia to strengthen ties between the United States and the world's most populous Muslim nation.
The event will feature activists with flags, banners, and posters with messages directed at President Obama and Indonesian President Yudhoyono, along with music and chants. There will be speakers from Amnesty International as well as East Timorese Action Network (ETAN).
EVENT: Rally to Free Indonesian Prisoners of Conscience: Filep Karma and Yusak Pakage
DATE: Saturday, March 13, 2010
TIME: 12 p.m. - 2 p.m.
WHERE: Lafayette Park, across from the White House
Amnesty International is a global movement of millions of people demanding human rights for all people - no matter who they are or where they are. We are the world's largest grassroots human rights organization.
(212) 807-8400
LATEST NEWS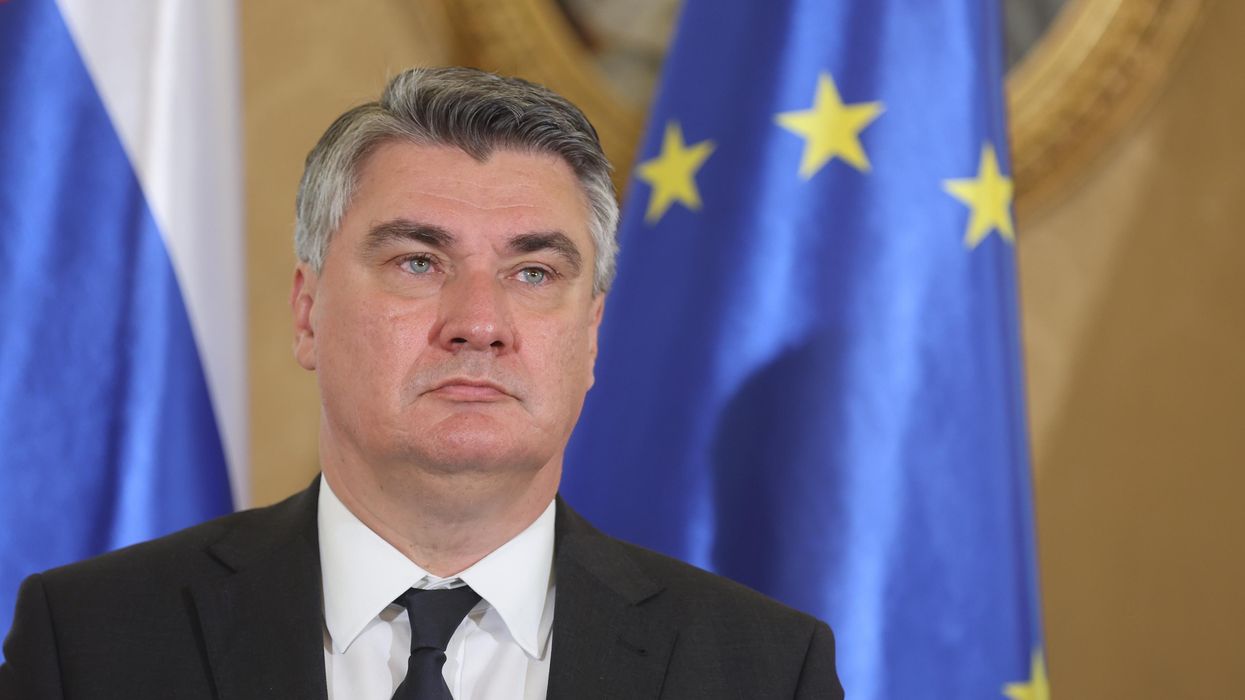 "I hope that some talks are going on, otherwise we are inching toward the Third World War," said President Zoran Milanovic.
Croatian President Zoran Milanovic became the latest critic to condemn the decision of Western countries, including the United States, to send dozens of tanks to Ukraine to help fight the war against Russia, warning that continued military escalation will not help bring the conflict to an end.
"I am against sending any lethal arms there," Milanovic said at a press conference. "It prolongs the war."
The Biden administration last week announced that it will send more than 30 Abrams battle tanks to Ukraine, while German officials confirmed they will supply Ukrainian soldiers with 14 Leopard 2 tanks. Poland, Spain, the Netherlands, Finland, Denmark, and the United Kingdom have already dispatched tanks to the country, which was invaded nearly a year ago by Russian forces.
Conservative British Prime Minister Rishi Sunak said last week that the continued military support for Ukraine will "ensure Ukraine wins this war and secures a lasting peace," but peace advocates have long said that countries including the U.S. must prioritize promoting diplomacy between Ukraine and Russia.
"What is the goal of this war? A war against a nuclear power that is at war in another country? Is there a conventional way to defeat such a country?"
The Stop the War Coalition in the U.K. announced an upcoming demonstration last week following the announcement by the U.S. and Germany, saying, "Arming Ukraine and sending tanks is a step further away from negotiation."
In October, progressives in the U.S. House said in a letter to Biden that "the alternative to diplomacy is protracted war" before distancing themselves from the statement under pressure. The White House has resisted calls to aggressively push for peaceful negotiations even from Joint Chiefs of Staff chairman Gen. Mark Milley.

Milanovic's most recent comments follow his accusation earlier this month that the U.S. and the North Atlantic Treaty Organization NATO) are fighting a "proxy war against Russia through Ukraine."

"What is the goal of this war?" Milanovic asked on Monday. "A war against a nuclear power that is at war in another country? Is there a conventional way to defeat such a country?"
He also predicted that European countries will "pay the price" for becoming militarily involved in the way and that Europe will ultimately pour more resources into the effort to end the war through military might.
"America pays the least," he said. "Not a single American tank will go to Ukraine in a year. Only German tanks will be sent there."
Last week, he expressed hope in a television interview that negotiations between Ukraine and Russia are ongoing.
"Supplies of Western tanks to Ukraine will extend the war. If America and Russia don't agree, and that's not in sight so far, the war won't be over," he toldN1. "I hope that some talks are going on, otherwise we are inching toward the Third World War."
News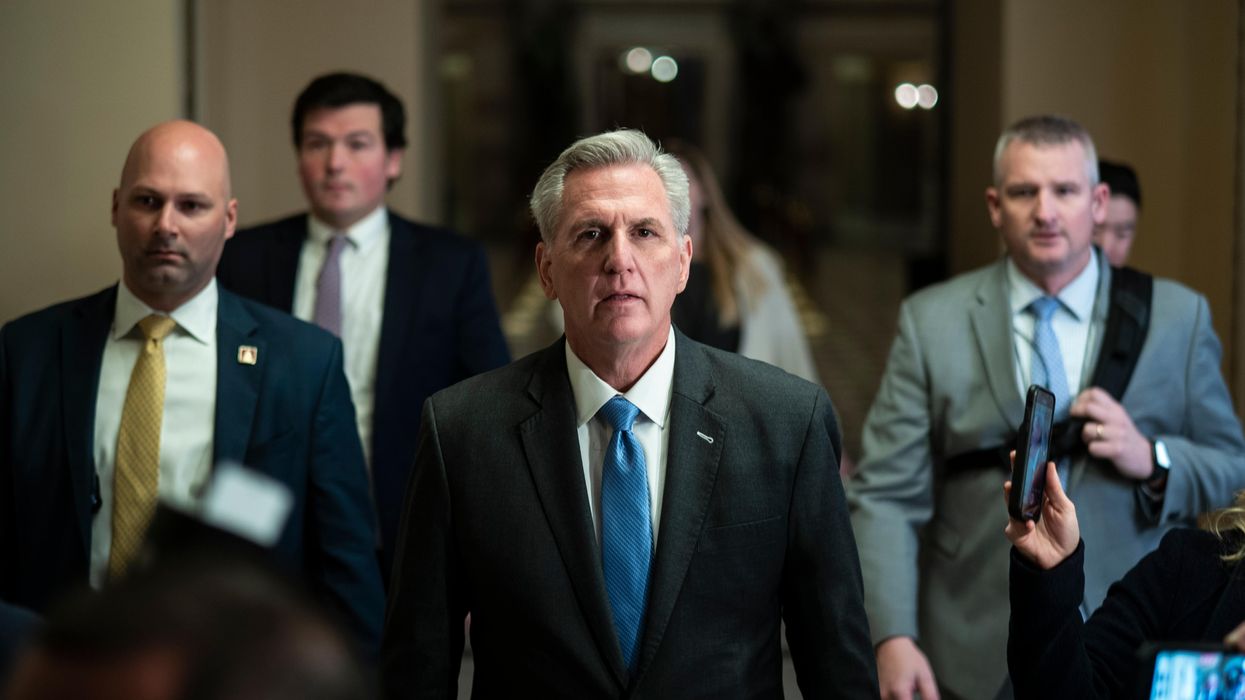 "Democrats were elected on the promise that they would defend Social Security against Republican attacks. Now is the moment of the truth."
A coalition of progressive advocacy groups on Monday launched a campaign urging every member of Congress to pledge to "never vote to cut Social Security or Medicare under any circumstances," an effort that comes as House Republicans are weighing attacks on the two programs as part of their sweeping austerity spree.

Led by Social Security Works and More Perfect Union, the new campaign highlights the massive stakes of the ongoing showdown over the U.S. debt ceiling, which House Republicans have said they will refuse to raise unless congressional Democrats and the Biden White House agree to major federal spending cuts—including damaging changes to Social Security and Medicare.
"To be clear, the debt ceiling legislation is not about new spending; it's about paying our bills," the progressive groups said Monday. "Failure to raise the debt limit will not only wreck the nation's economy; it will wreck the economy of the whole world."
In a launch video for their campaign, the progressive coalition includes footage of Republican lawmakers expressing support for raising the retirement age—a move that would cut Social Security spending across the board—and falsely blaming "entitlements" for the ballooning national debt as Congress hurtles toward another round of debt ceiling brinkmanship.

"Democrats were elected on the promise that they would defend Social Security against Republican attacks," said Alex Lawson, the executive director of Social Security Works. "Now is the moment of the truth. Democrats must refuse to cut Social Security. And they must refuse to create a mechanism—such as a closed-door commission—to cut Social Security down the road."
The campaign was launched ahead of President Joe Biden's planned Wednesday meeting with House Speaker Kevin McCarthy (R-Calif.), who has joined the far-right flank of his caucus in pushing for federal spending cuts as a condition for raising the borrowing limit.
In a Sunday appearance on "Face the Nation," McCarthy suggested that he won't insist on cuts to Social Security or Medicare in talks with the president, saying, "Let's take those off the table."
But the Republican leader went on to say that while Biden has expressed opposition to including Social Security or Medicare changes in any debt ceiling legislation, "we've got to make sure we strengthen those." When pressed, McCarthy declined to elaborate on what he meant by "strengthen."
In response to McCarthy's comments, White House spokesperson Andrew Bates said that McCarthy's "slip—and his evasiveness after—is the latest giveaway that House Republicans have been telling the truth over the last year as they reiterate time and again that they want to cut Medicare and Social Security."
"For years, congressional Republicans have advocated for slashing earned benefits using Washington code words like 'strengthen,' when their policies would privatize Medicare and Social Security, raise the retirement age, or cut benefits," Bates added. "It's like saying, 'You're not being laid off—we just want to make a change.' House Republicans refuse to raise revenue from the wealthy, but insist they will 'strengthen' earned benefits programs. You do the math. They have—they just won't show you."
While many congressional Democrats have publicly said they would join the White House in opposing any proposed cuts to Social Security and Medicare, at least one lawmaker—Sen. Joe Manchin (D-W.Va.)—has floated the possibility of cutting a deal with the GOP on the programs, an idea adamantly rejected by the progressive groups behind the new pressure campaign.
"It is critical for the Democrats to stay united and stand their ground against this latest effort to gut Social Security and Medicare," said Faiz Shakir, executive editor at More Perfect Union.
On their new website, the progressive groups will keep a running tally of the lawmakers who have taken the pledge to oppose Social Security and Medicare cuts, as well as those who are "equivocating" or outright "refusing" to make the promise.
"The only way that Democrats can win this game of chicken is if they stay united and do not blink," the groups said. "Standing with the overwhelming majority of the American people against all cuts to Social Security and Medicare should be the easiest promise any politician can make, so let's make them promise."
News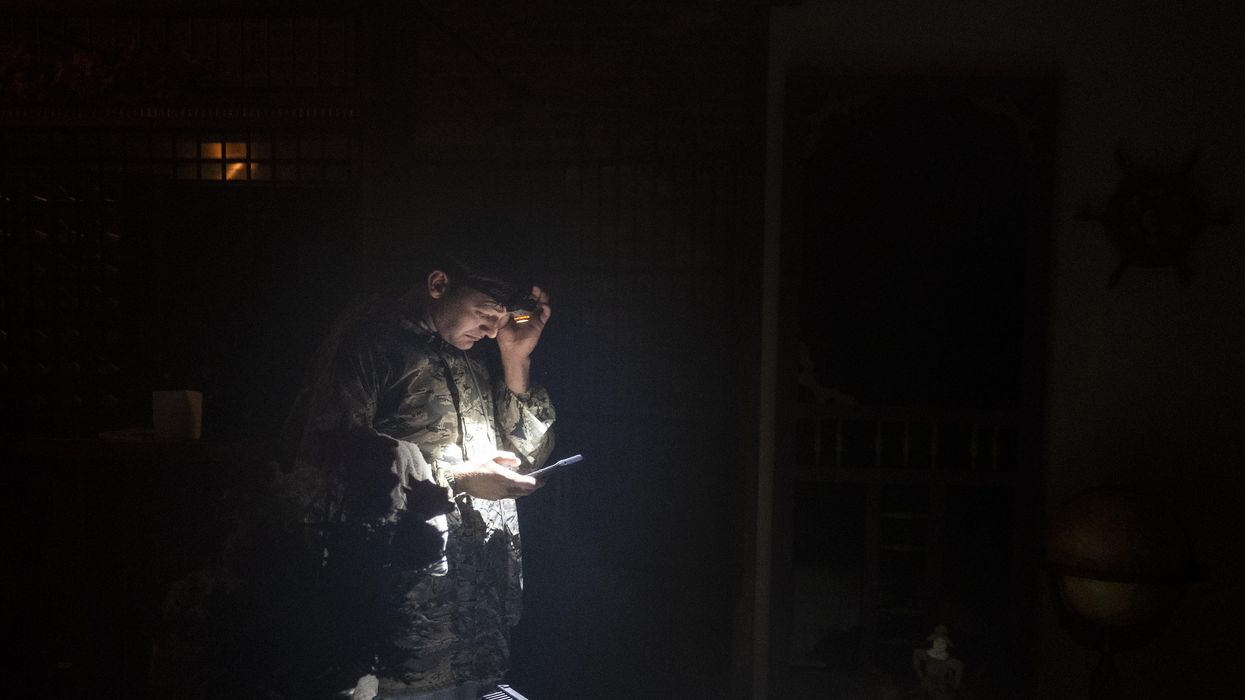 "The utility industry's custom of shutting off power punishes people for being poor," said the authors of a new report.
Energy justice campaigners on Monday called for "a permanent ban" on energy shutoffs by utilities as they released a report showing that major power companies have shut off millions of struggling customers' electricity and heat due to missed payments—while raking in record profits and spending billions of dollars on executive compensation, shareholder dividends, and stock buybacks.
"The utility industry's custom of shutting off power punishes people for being poor," reads a new report by the Center for Biological Diversity (CBD), the Energy and Policy Institute, and BailoutWatch. "This barbaric practice—and related punitive measures, like resale of debt to predatory private companies—must end."
The authors of the report, titled Powerless in the United States, analyzed shutoff data from 30 states between January and October 2022, finding that utilities cut power to households more than 1.5 million times. Based on the rate of shutoffs recorded, 4.2 million households suffered utility shutoffs across the country in the first 10 months of 2022.
Combined with data gathered in the groups' earlier energy justice reports, they found "a staggering 5.7 million electricity shutoffs against U.S. households from January 2020 through October 2022."

\u201cNEW RELEASE: Utilities shutoff power to families over 5.7 million times since 2020 while raking in billions. #NoShutoffs\nRead our new report @CenterforBioDiv @EnergyandPolicy @bailoutwatchorg: https://t.co/oS4Rc5cZ28\u201d

— Jean Su \u8607\u5b89\u541b (@Jean Su \u8607\u5b89\u541b) 1675088291
The vast majority of shutoffs between 2020 and 2022 were perpetrated by just a dozen companies, the groups said, including NextEra Energy Inc., Duke Energy Corporation, Exelon Corporation, FirstEnergy Corporation, and Ameren Corporation.
The 12 "Hall of Shame corporations," as the report calls them, were on average less profitable than other utilities profiled in the report, but were still "prone to rewarding executives with lavish pay." They were behind 37% of the dividends paid out to shareholders and 32% of disclosed CEO pay between 2019 and 2021.
They collectively paid their top 70 executives $1.2 billion—about $5.9 million per executive each year.
On average the 12 worst-offending companies spent about $4 billion on dividends each, but the customer debt they were owed by households struggling to pay accounted for about 1% of that amount.
"These 12 companies could have forgiven all 4.9 million documented shutoffs 90 times over using their dividends from 2020 through the third quarter of 2022."
"These 12 companies could have forgiven all 4.9 million documented shutoffs 90 times over using their dividends from 2020 through the third quarter of 2022," reads the report.
Selah Goodson Bell, an energy justice campaigner with CBD who co-authored the study, toldThe Guardian that the research shows how "a small scrape of the amount of money that utilities are shelling out to shareholders... could really change lives in millions of households."
FirstEnergy, which serves customers in Maryland, Pennsylvania, and Ohio, shut off power nearly 240,000 times between 2020 and October 2022, punishing households for their inability to pay bills totaling about $25 million. Meanwhile, the company was able to afford spending $2.3 billion on dividends for its shareholders.
Similarly, Duke Energy cut power more than 600,000 times over that period. Customers owed them about $63 million, while shareholders were lavished with $8.3 billion.
As utility companies have enjoyed record profits, rising fossil fuel prices have driven inflation and have resulted in higher heating and electricity bills as household budgets have been stretched thin. Extreme weather like the winter storm that plunged millions of Texans into darkness in 2021 and the deadly heat wave in the Pacific Northwest that same year could also increase "energy insecurity among poor households and communities of color, which are 'less able to prepare for, respond to, and recover
from disaster events,'" the report reads.
"Heating a house with fossil gas this winter is expected to cost 66% more than it did two years ago," reads the report. "Electricity prices have also risen approximately 12% compared to 2020. The average family could pay more than $1,200 to heat their home this winter—$175 more than last winter and $300 more than the 2020 winter."
As households continue to struggle to afford necessities, utilities' punitive shutoffs and rewards for executives and investors show no sign of slowing down, according to the report. Researchers found a 29% increase in power disconnections and a 76% rise in gas shutoffs between January and October 2022, compared to the same period in 2021.
To address the shutoffs crisis, said the authors, the U.S. Energy Information Administration and Congress could require reporting on utility disconnections, while Congress "should vastly increase" funding for energy assistance programs for low-income households. Addressing the "underlying conditions"—reliance on fossil fuels for energy—and phasing out the use of oil, gas, and coal is also key to stopping punitive shutoffs.
Congress must also "enact a nationwide ban on utility shutoffs and other punitive collection practices for unpaid household utility bills for households meeting poverty criteria," said the authors, expanding on pandemic-era legislation.
"Access to electricity is a basic human right," reads the analysis. "People rely on electricity for water, physical safety, food security, medical care, and telecommunications. When these essentials are taken away, the harm spreads like ripples across a pond."

"The preventable practice of disconnections keeps millions of Americans in poverty and narrows their avenues of escape," the authors added. "By giving utility companies the power to penalize poverty, we license them to perpetuate it."

News
SUPPORT OUR WORK.
We are independent, non-profit, advertising-free and 100%
reader supported.