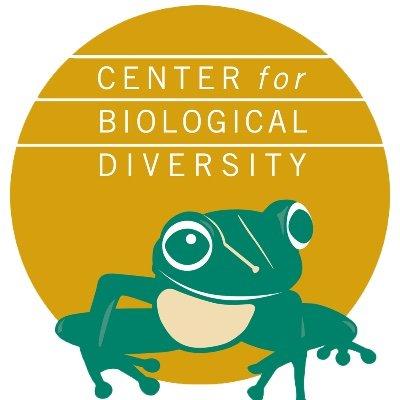 For Immediate Release
October, 29 2009, 04:10pm EDT
Contact:
Adam Keats, (415) 632-5304
Land Speculator Michael Winer Wins 2009 Rubber Dodo Award
His Wall St. Firm Pushing Largest Developments in California and Florida Imperiling Dozens of Endangered Species, Including Condors on Tejon Ranch
LOS ANGELES
The Center for Biological
Diversity announced today that the winner of its third annual Rubber
Dodo Award is Michael Winer, portfolio manager for the giant
real-estate investment firm Third Avenue Management, LLC ("TAREX").
The Rubber Dodo is awarded each year to the person who has done the
most to drive endangered species extinct. The 2007 winner was
Interior Secretary Dirk Kempthorne; the 2008 winner was Alaska
Governor Sarah Palin.
Winer is deserving of the 2009 award for
his leadership of TAREX, the largest stockholder in companies
developing the largest pieces of private land remaining in Southern
California and Florida. These regions are also home to some the
highest numbers of endangered species in North America. In
California, TAREX is pushing the Tejon Ranch Company to pave over
thousands of acres of federally designated California condor
habitat. In Florida, TAREX is pushing the St. Joe Company to flood
tens of thousands of acres of the Florida Panhandle with high-end
developments.
"Under Winer's money-obsessed leadership,
TAREX has become the poster child for unsustainable,
endangered-species-killing sprawl," said Adam Keats, director of the
Center's Urban Wildlands Program. "He specializes in finding
massive, remote estates far from urban centers and turning them into
a sea of condos, malls, golf courses, and resorts. There is good
reason that even Wall Street commonly calls TAREX a 'real-estate
vulture'."
In California, Winer has been a driving
force behind the Tejon Ranch Company's bid to build two new cities
50 miles north of Los Angeles. Tejon is the largest parcel of
private land in California and the last remaining unprotected
wilderness-quality land in the region. The Tejon development has
been likened to dropping a city the size of Boulder, Colorado into
the Arctic National Wildlife Refuge.
"Mr. Winer, more than almost any other
single individual, is responsible for the reckless speculative
investment strategies that have led to the current development
pressure facing Tejon Ranch," said Keats. "If Tejon Mountain Village
gets built, our children will very likely never be able to witness
the majesty of the California condor soaring over its ancient core
habitat. Meanwhile, we'll all be stuck holding the bill for the
project's smog, traffic, water use, and wildfires, while Mr. Winer
and his investors make off with the profits."
In Florida, Winer has targeted the
relatively remote Florida Panhandle, making TAREX the largest
investor in the St. Joe Company, which owns 800,000 acres there. In
order to leapfrog over existing development areas, St. Joe has
pushed the Federal Aviation Administration to build a new airport in
the middle of its private lands.
Ignoring the impact to endangered
species, Winer and TAREX boast that the airport is "going to have a
significant impact on the development of northwest Florida, not to
mention the area around the airport that is all owned by St. Joe...
northwest Florida is ideally suited to benefit from that: it's less
expensive, less crowded and there's not a whole lot more to be
developed in any other coastal region of Florida."
Background on Tejon
Ranch
From condors to kit foxes, as many as 20
state- and federally listed species - and many others found nowhere
else on Earth - make their homes on California's Tejon Ranch.
Covering more than 270,000 contiguous acres from the Transverse
Ranges foothills across the Antelope Valley, over the southern
Sierra mountains and back down onto the San Joaquin Valley floor,
the ranch is located at the convergence of five geomorphic provinces
and four floristic regions - the only location of its kind in
California. It houses federally designated California condor
critical habitat, hosts 23 known types of plant communities, and
serves as an "oak laboratory" for more than one-third of all
California oak species. Unfortunately, this astoundingly diverse
landscape could be the future site of widespread sprawl
development.
The ranch's owner, Tejon Ranch Company,
has already built an energy plant and an industrial warehouse
complex, and is now planning three additional developments that
would seriously compromise the land's ecological integrity. Tejon
Mountain Village would convert 28,500 pristine acres of crucial
condor habitat in Kern County into a sprawling resort. The
Centennial Project, proposed for north Los Angeles County, would
pave more than 11,000 acres of grasslands, woodlands, scrublands,
and wildflower fields, replacing them with 23,000 homes and 14
million square feet of commercial development. Finally, the Tejon
East Industrial Complex would destroy 1,100 acres that comprise a
key wildlife linkage along the San Joaquin Valley floor, including
habitat for the threatened San Joaquin kit fox.
Tejon Ranch has a long history of
hostility to efforts to bring the endangered California condor back
from extinction. While in the 1980s the last remaining wild condors
were captured on Tejon Ranch, a decade later the company sued the
U.S. Fish and Wildlife Service to block condor reintroduction near
the ranch and to have any reintroduced birds listed as a
nonessential, experimental population without full federal
protection.
But in a show of environmental concern,
in 2008 Tejon Ranch Company agreed, in exchange for securing several
environmental groups' non-opposition to its development plans, to
grant conservation easements to about 160,000 of its 270,000 total
acres. Even though almost all of this conservation area is
un-developable, being too steep, rugged, or remote, the agreement
has given a "green sheen" to Tejon's noxious development plans.
Meanwhile, the fate of the condor in its historical wild habitat
hangs in the balance of Tejon's development plans.
The Center has proposed that, rather than
becoming yet another monument to the continuation of a speculative
real estate bubble, Tejon Ranch should be preserved as a new
national or state park and preserve, protecting a bounty of native
plant and animal communities, cultural and historic features, and
scenic vistas. See www.savetejonranch.org.
Background on the Dodo
In 1598, Dutch sailors landing on
the Indian Ocean island of Mauritius discovered a flightless,
three-foot-tall, extraordinarily friendly bird. Its original
scientific name was Didus ineptus. (Contemporary
scientists use the less defamatory Raphus
cucullatus.) To the rest of the world, it's the dodo - the
most famous extinct species on Earth. It evolved
over millions of years with no natural predators and eventually
lost the ability to fly, becoming a land-based consumer of fruits,
nuts, and berries. Having never known predators, it showed no fear
of humans or the menagerie of animals accompanying
them to Mauritius.
Its trusting nature led to its rapid
extinction. By 1681, the dodo was extinct, having been hunted and
outcompeted by humans, dogs, cats, rats, macaques, and
pigs. Humans logged its forest cover and pigs uprooted and ate
much of the understory vegetation.
The origin of the
name dodo is unclear. It likely came from
the Dutch word dodoor, meaning "sluggard," the
Portuguese word doudo, meaning "fool" or "crazy," or the
Dutch word dodaars meaning "plump-arse" (that
nation's name for the little grebe).
The dodo's reputation as a foolish,
ungainly bird derives in part from its friendly naivete and the very
plump captives that were taken on tour across Europe. The animal's
reputation was cemented with the 1865 publication of Lewis
Carroll's Alice's Adventures in Wonderland. Based on
skeleton reconstructions and the discovery of early drawings,
scientists now believe that the dodo was a much sleeker animal than
commonly portrayed. The rotund European exhibitions were
accidentally produced by overfeeding captive birds.
At the Center for Biological Diversity, we believe that the welfare of human beings is deeply linked to nature — to the existence in our world of a vast diversity of wild animals and plants. Because diversity has intrinsic value, and because its loss impoverishes society, we work to secure a future for all species, great and small, hovering on the brink of extinction. We do so through science, law and creative media, with a focus on protecting the lands, waters and climate that species need to survive.
(520) 623-5252
LATEST NEWS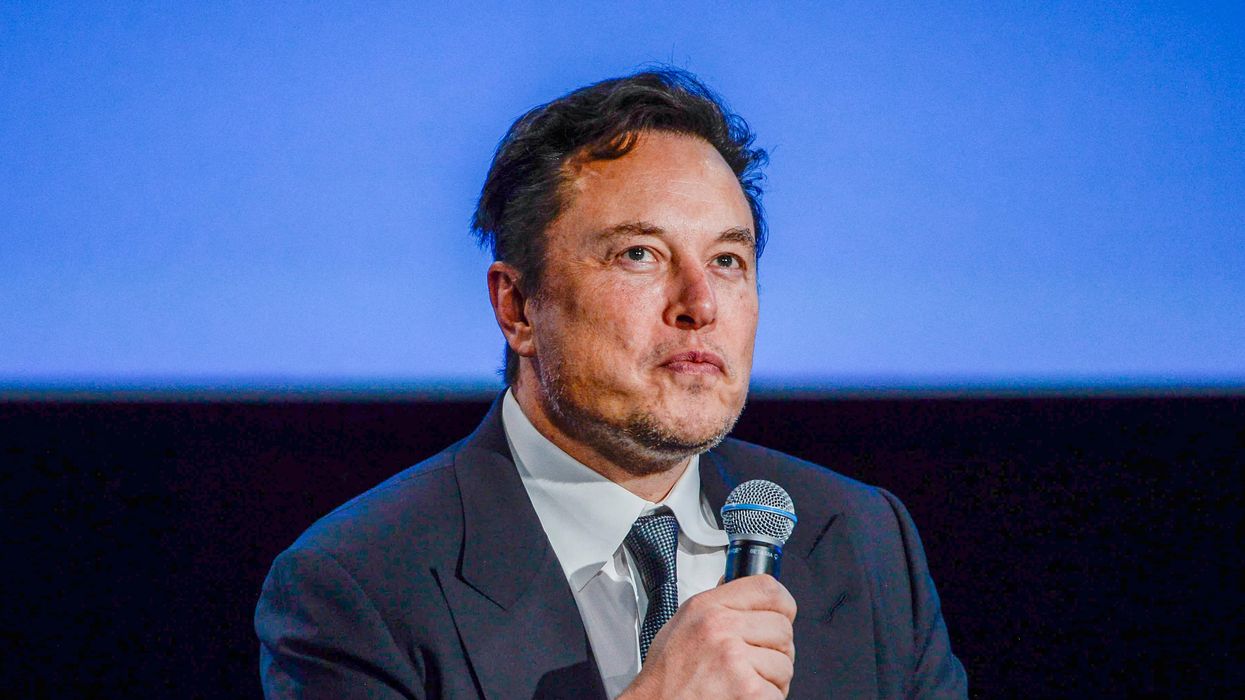 "What did he know and what was the market anticipating when he sold? That's a critical moment," said one securities law expert.
Experts said Friday that Elon Musk's large sale of Tesla shares shortly before the company announced lower-than-expected vehicle deliveries should draw scrutiny from the U.S. Securities and Exchange Commission, an agency that has previously investigated and charged the billionaire for fraud.
The Wall Street Journalreported Friday that earlier this month, "Tesla announced fourth-quarter vehicle deliveries that were significantly below the company's most recent forecast to investors. The news sent Tesla's stock price plunging when markets opened the next day."
Just weeks before the company's announcement, Musk sold roughly $3.6 billion worth of Tesla stock, raising questions over whether the Tesla CEO unlawfully took advantage of material nonpublic information.
James Cox, a securities law professor at Duke University, told the Journal that Musk's stock sale "should be of great interest to the SEC."

"The issue here is, what did he know and what was the market anticipating when he sold? That's a critical moment," said Cox.
\u201cQuite the chart on Elon's $TSLA share sale in the WSJ https://t.co/jcWZJLqICU\u201d

— Robert Smith (@Robert Smith) 1674215599
Musk has repeatedly clashed with the SEC in recent years, saying in 2018, "I do not respect them."
The comment came after the agency charged Musk with securities fraud over "a series of false and misleading tweets about a potential transaction to take Tesla private." Musk ended up paying a $20 million fine for the tweets, and he's currently facing a shareholder lawsuit over the debacle.
Musk has since purchased Twitter for $44 billion, a transaction that also drew the attention of federal authorities.
The SEC—now headed by Gary Gensler, a former Tesla shareholder—launched an investigation last year to examine whether Musk properly disclosed his purchase of Twitter shares prior to the takeover.
Musk could soon be facing additional heat from the SEC over his suspiciously well-timed stock sale. As the Journal reported Friday, the Tesla chief "sold nearly 22 million shares December 12-14 at an average price of about $163 a share, according to a regulatory filing."
"When the stock closed on January 3 at just over $108, the shares Mr. Musk sold the prior month had declined in value by $1.2 billion," the newspaper continued. "The stock has since rebounded to about $127."
In an interview with the Journal, Georgetown University securities law professor Donald Langevoort said of the sale, "Is it suspicious? Yes. Is it entirely possible there are other explanations? Of course."
"But that's what the enforcement process is all about," he added.
News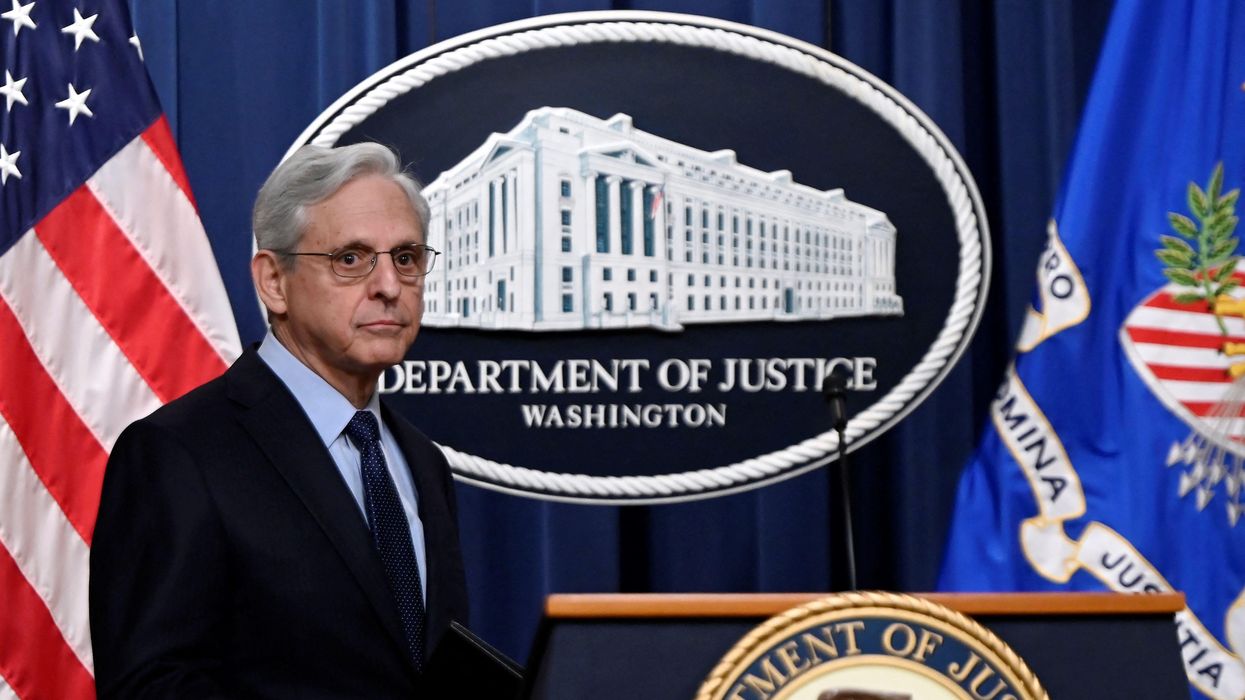 "The decision to criminally charge a business in contrast to an individual for engaging in white-collar criminal activity is exceedingly rare."
Despite the Biden administration's pledge to crack down on corporate crime, a new analysis of Justice Department data shows that business prosecutions fell to a record low in fiscal year 2022 even as there appeared to be no shortage of wrongdoing—from healthcare fraud to large-scale price gouging.

The Transactional Records Access Clearinghouse (TRAC), a nonprofit data-gathering outfit, noted Thursday that out of the more than 4,000 federal white-collar prosecutions last year, "under 1% or only 31 of these defendants were businesses or corporate entities."
"This is the lowest number of criminal prosecutions of business entities for white-collar offenses since federal prosecutor tracking began for these in FY 2004," TRAC observed. "The decision to criminally charge a business in contrast to an individual for engaging in white-collar criminal activity is exceedingly rare (just 1%)."
TRAC also found that "the prosecution of white-collar offenders in FY 2022 reached a new all-time low since tracking began during the Reagan administration."
While vowing to break with its predecessor and take a tougher stand against corporate crime, the Biden Justice Department has made explicit that its "top priority for corporate criminal enforcement" is "going after individuals" rather than institutions, pointing to the high-profile convictions of Theranos founder Elizabeth Holmes and former JPMorgan traders.
Corporate prosecutions have been plummeting for years under both Republican and Democratic presidents, a trend that experts have attributed in part to the rise of deferred and non-prosecution agreements.
The consumer advocacy group Public Citizen pointed out in a report last year that "over the past two decades, such agreements have become the DOJ's routine method for resolving criminal cases against big corporations."
"Because of the simultaneous trends of declining corporate prosecutions and the DOJ's increased reliance on corporate leniency agreements, the agreements made up over a quarter (26%) of the cases in 2021," the group added. "While this is a decline from 2020's record-high percentage of corporate leniency agreements (32%), it remains extraordinarily high, especially in comparison with two decades ago, when prosecutors entered leniency agreements with corporate criminals only about 1% of the time."
In a separate report published in 2021, Public Citizen identified a number of major U.S. corporations bound by DOJ leniency deals that allowed them to escape criminal prosecution in exchange for reforming their practices. Corporations have often violated such agreements—and faced no consequences for doing so.

Among the corporations currently under DOJ leniency deals that are set to expire this year, according to Public Citizen's report, are Chipotle, Wells Fargo, JPMorgan Chase, Goldman Sachs, and Ticketmaster, the last of which is currently facing a Justice Department antitrust probe.
In a September speech, Deputy Attorney General Lisa Monaco acknowledged the sharp decline in corporate criminal prosecutions in recent years and said the DOJ needs to "do more and move faster."
But critics said the policy changes that Monaco outlined during her address—from incentives for companies to self-report misconduct to a shift away from successive non-prosecution agreements with the same company—are woefully inadequate in the face of widespread corporate abuses.

"Corporate crime—in the form of illegal pollution, fraud, reckless endangerment of consumers and workers, cartels, systematic rip-offs, and more—remains rampant, but corporate criminal prosecutions are at historically low levels," Public Citizen president Robert Weissman said at the time. "It's time to end leniency deals for corporate wrongdoers. Corporations are the ultimate rational actors: If they know the costs of breaking the law are worth it for expected monetary gain, then they will break the law—irrespective of the societal damage."
News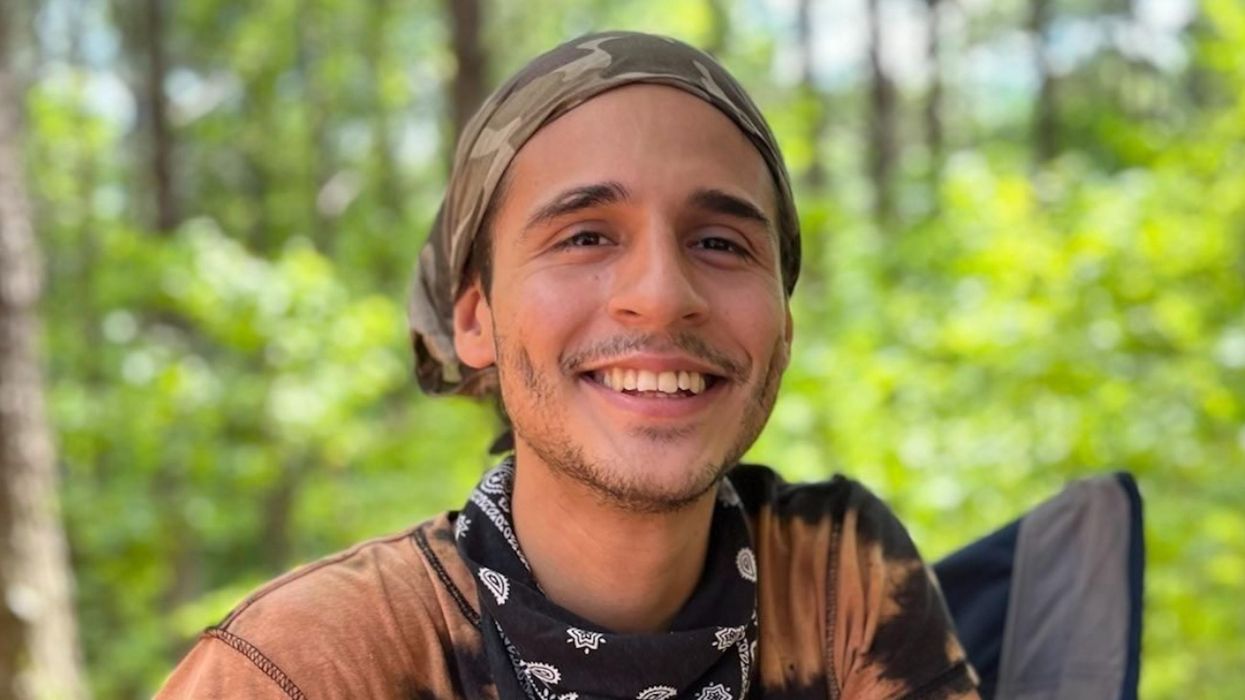 "Tortuguita's 'crime' was defending a forest in the heart of Atlanta—yet police moved in full force to evict the encampment, using their usual litany of brutal tactics," said one activist.

Police accountability advocates on Thursday called for an independent investigation after an activist was shot and killed during a multi-jurisdictional law enforcement raid on a forest encampment blocking the construction of a massive police training center just outside Atlanta popularly known as Cop City.

The Atlanta Journal-Constitution reports:
Details surrounding the deadly encounter near the planned site of Atlanta's public safety center continued to trickle out Thursday, as a wounded state trooper recovered and left-wing activists both mourned a fallen comrade and questioned the official account of events.

At least seven other people, meanwhile, were arrested and charged with domestic terrorism in connection with Wednesday's law enforcement operation in the southern DeKalb County woods.

Activists tied to the "Defend the Forest" movement identified the person killed by law enforcement—after allegedly firing at troopers first—as Manuel Teran, aka "Tortuguita." Online posts described Teran as a "beloved member of the community" who split time between Atlanta and Florida.
"We are devastated by the loss of our friend who was killed by the police. Tortuguita was a kind, passionate, and loving person, cherished by their community," said a statement published on the Atlanta Community Press Collective website.
\u201cThis is the Manuel "Tortuguita" Teran, the young, queer, Afro-Venezuelan forest defender killed by police yesterday in their raid to clear the forest so they could build Cop-City. Don't let the media criminalize them.\u201d

— Kamau Franklin (@Kamau Franklin) 1674147903
"We don't know what happened yesterday," the statement acknowledged, adding that Teran was killed while "defending the forest."
According toUnicorn Riot, "throughout the day and into the night, efforts to extract forest defenders from the trees continued, with arborists cutting down trees and tree houses in an effort to remove protesters."
Jeff Ordower, North America director at the climate action group 350.org, said in a statement Thursday, "With heavy hearts, we stand with the Atlanta Forest Defenders and all of those who defend the land, the water, and the planet."
"Tortuguita's 'crime' was defending a forest in the heart of Atlanta—yet police moved in full force to evict the encampment, using their usual litany of brutal tactics," he added. "As we've seen all too often with police brutality, we can expect the usual false claims of 'self-defense,' coupled with an attempt to smear the victim and movement. Our movement will continue to stand up for intersectional justice—for the people and the planet."
\u201c\ud83c\udf9e\ufe0fAtlanta Community Reacts to Police Killing of Forest Defender Manuel Teran\n\nMore Updates Here \u27a1\ufe0f https://t.co/qre2y0SMp7\u201d

— UNICORN RIOT \ud83e\udd84 mastodon.social/@UnicornRiot \ud83d\udc48 (@UNICORN RIOT \ud83e\udd84 mastodon.social/@UnicornRiot \ud83d\udc48) 1674165940
In an Instagram post, the activist group Stop Cop City said that "in Manuel's name, we continue to fight to protect the forest and stop Cop City with love, rage, and a commitment to each other's safety and well-being."
The Atlanta Police Foundation, a private organization, was given permission in 2021 to build Cop City, a $90 million, 85-acre police and fire training facility in the Weelaunee Forest in DeKalb County on land stolen from the Muscogee people, many of whom were forced westward during the genocidal Trail of Tears period.
In 2017, the area was designated one of four "city lungs" by the Atlanta City Planning Department, which recommended the forest become a massive urban park. Instead, Cop City was approved.

News
SUPPORT OUR WORK.
We are independent, non-profit, advertising-free and 100%
reader supported.