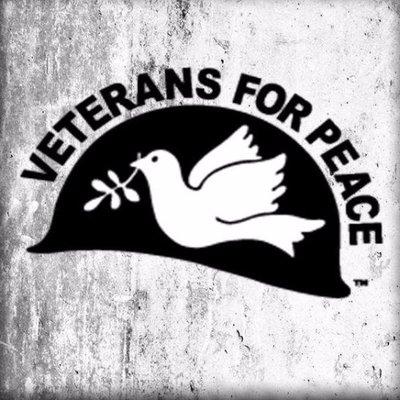 For Immediate Release
Contact:
Mike Ferner 419-729-7273
Michael McPhearson - 314-303-8874
Veterans For Peace Joins Anti-War Coalition to Demonstrate at the White House to Demand End to Afghan War and Occupation
WASHINGTON
A national veterans' group, Veterans For Peace, joins other peace and justice organizations to mark that the U.S. led war in Afghanistan begins its ninth year next week and say "No to War in Afghanistan. No to Torture and Vengeance," and engage in a day of nonviolent direct action on Monday, October 5th.
The White House action comes at a time when domestic support for the war is dissipating and members of Congress are asking the Obama administration to rethink its entire approach. Alarmed by the recent troop build-up and the prospect of an even greater military escalation there, this day of action will express our disappointment with President Barack Obama's unwillingness to significantly change course from the Bush administration in Afghanistan.
The National President of Veterans For Peace, Mike Ferner and National Executive Director, Michael McPhearson will participate.
Former Navy Corpsman, Mike Ferner stated, "How years must pass and how many lives must be lost before our political leaders change U.S. foreign policy to one that relies on diplomacy and economic development rather than death and destruction? How many families must be destroyed, how many troops must return without limbs and how many must return with Post Traumatic Stress Syndrome before the human cost is too great to continue? We veterans and soldiers pay the price for these wars and a small group benefit. Bring Our Troops Home Now!"
The day begins with a "Guantanamo prisoner" presence at the U.S. Supreme Court as Justice Sonia Sotomayor starts her tenure on the country's highest court. The visually dramatic vigil will serve as a reminder to the Obama administration of his promise to shut down Guantanamo and break with Bush-era torture policies. From there, the coalition gathers for a rally in McPherson Square and then will process to the White House to deliver a letter to President Obama and-if rebuffed-engage in nonviolent direct action.
The October 5 Coalition demands that the United States:
1) Cease combat operations and military occupation of Afghanistan and end military operations in Pakistan
2) Close the prison at Bagram Air Base, releasing the hundreds of people who have been held without charge, and prosecuting suspected terrorists in civilian courts. The administration also needs to accelerate its efforts to shut down Guantanamo.
3) Participate in international aid efforts, particularly for medical assistance and infrastructure reconstruction in Afghanistan
4) Re-appropriate the money being spent on wars in Afghanistan and Iraq for constructive programs in the U.S. and abroad, such as health care and housing for the poor.
When: Monday, October 5, 2009
Where: Presence at Supreme Court - 8:30 am; Rally at McPherson Square - 10:30 am, March to White House for Protest, Presidential Letter Delivery and Nonviolent Direct Action - 11:30 am
Who: Anti-War Coalition includes National Campaign for Nonviolent Resistance, Veterans For Peace, the War Resisters League, Witness Against Torture, Code Pink, Peace Action, World Can't Wait, and Voices for Creative Nonviolence.
Veterans For Peace is a global organization of Military Veterans and allies whose collective efforts are to build a culture of peace by using our experiences and lifting our voices. We inform the public of the true causes of war and the enormous costs of wars, with an obligation to heal the wounds of wars. Our network is comprised of over 140 chapters worldwide whose work includes: educating the public, advocating for a dismantling of the war economy, providing services that assist veterans and victims of war, and most significantly, working to end all wars.
(314) 725-6005
LATEST NEWS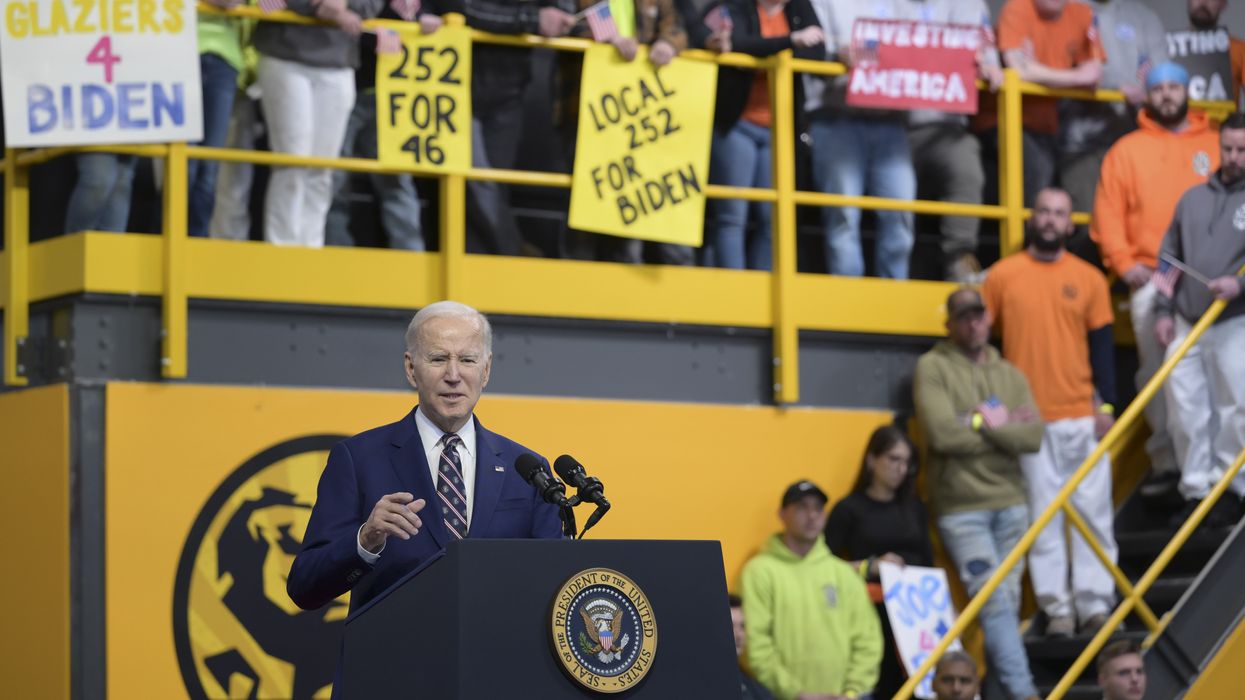 "As President Biden's budget lays out—we can invest in America, expand the social safety net, fight income inequality, and do it all while lowering taxes for working people—if we simply require the wealthiest Americans to pay their fair share," said one advocate.
While blasting the White House's proposed $886 billion in military spending as "madness," progressives on Thursday also praised portions of U.S. President Joe Biden's fiscal year 2024 budget for sizable social investments that could lead to "broader opportunity, greater economic and health security, lower levels of hardship, and a nation where everyone can thrive."
"No one in the White House seriously believes that Congress will adopt it in its current form," Politiconoted of Biden's blueprint. "It's a messaging exercise. And as such, the White House sees no downside whatsoever to throwing out things that will never pass the Republican-controlled House. The fight is the point."
Still, the scope of the budget—which includes significant funding for the climate, childcare, democracy, education, healthcare, housing, violence prevention, and more, made possible in part through tax hikes for wealthy individuals and corporations—was celebrated by the likes of Sharon Parrott, president of the Center on Budget and Policy Priorities (CBPP).
"President Biden's budget is driven by what we know works: investments in the people who keep our economy running."
"President Biden's 2024 budget invests in people and communities and creates a 21st century tax system that supports these investments to build toward an economy that works for everyone," Parrott said. "It lays out an agenda that would move us closer to a nation where everyone—regardless of their background, identities, or where they live—has the resources they need to thrive and share in the nation's prosperity."
Erica Payne, the founder and pesident of the Patriotic Millionaires, declared that "President Biden's proposed budget is the most ambitious tax plan we've seen from a president in decades—and a clear emphasis of the values that he and the Democrats stand for: investing in our country, fighting off corporate profiteering, protecting the social safety net, and doing so all while reducing our nation's budget deficit."
"The wealthiest Americans and corporations can easily afford to pay more—and hundreds of patriotic millionaires and billionaires are ready and eager to do their part to make sure all Americans can thrive," Payne added. "Let's be clear: As President Biden's budget lays out—we can invest in America, expand the social safety net, fight income inequality, and do it all while lowering taxes for working people—if we simply require the wealthiest Americans to pay their fair share."
The president's proposals to help American families include expanding the child tax credit from $2,000 per kid to $3,000 for those ages six and above, and to $3,600 for children under six; enabling states to increase childcare options for millions of kids; and funding a federal-state partnership that provides high-quality, universal, free preschool.
The budget also calls for boosting prevention services to reduce the number of children entering foster care as well as changes to the adoption tax credit to better serve families with lower incomes and those who choose legal guardianship.
Biden advocates for $59 billion in funding and tax incentives to increase the affordable housing supply; $10 billion to remove barriers to affordable housing developments; and $10 billion to address racial and ethnic homeownership and wealth gaps. The president proposes providing $4.1 billion for the Low Income Home Energy Assistance Program—and allowing states to use some of that money to provide water bill assistance to poor households, since a related program expires at the end of 2023.
Along with fighting for billions of dollars to ease hunger, the administration aims to pour money into high-poverty school districts as well as improve the affordability of higher education by increasing the discretionary maximum Pell Grant by $500, expanding free community college, and subsidizing tuition for students from families earning less than $125,000 enrolled historically Black, tribally controlled, or minority-serving institutions.
"Time and again, President Joe Biden delivers on his promise to fight for American families, his commitment to fairness for all Americans, and his belief that everyone should have the freedom and opportunity to build a better life. This budget reflects those priorities and values by helping people continue to rebuild," said American Federation of Teachers President Randi Weingarten, who highlighted various proposed investments in education and major federal programs.
In terms of healthcare, Biden pushes for putting billions of dollars into tackling cancer, increasing funds for veterans exposed to environmental hazards, and providing $471 million for reducing maternal mortality and morbidity rates, especially among Black, American Indian, and Alaska Native women. He also wants to expand coverage of mental health benefits and make historic investments in the behavioral health workforce.

The president advocates for making healthcare premium cuts permanent and providing Medicaid-like coverage to individuals in states that have not expanded their programs under the Affordable Care Act. There are also provisions to cut prescription drug costs, improve Medicaid home and community-based services, and expand the National Health Service Corps as well as programs that train and support nurses.
Biden would also extend the solvency of the Medicare trust fund by at least 25 years. In addition to investing in Social Security Administration staff, a White House fact sheet says that the Biden administration "looks forward to working with the Congress to responsibly strengthen Social Security by ensuring that high-income individuals pay their fair share."
Max Richtman, president and CEO of the National Committee to Preserve Social Security and Medicare, said that "while the conservatives' approach is to 'cut, cut, cut!' earned benefits for future generations of retirees, President Biden's budget would fortify Medicare for the future by asking the wealthy to pay their fair share."
"Instead of 'kicking the can down the road' as some previous administrations and Congresses have done, the president's budget confronts the trust fund shortfall head-on—without burdening beneficiaries," Richtman continued. "In a society with massive wealth inequality, the wealthy can afford to pay a little more. Future seniors cannot afford benefit cuts."
While welcoming Biden's efforts to protect Medicare, Lisa Gilbert, executive vice president of Public Citizen, also suggested that "looking ahead, the administration should crack down on Medicare Advantage plans that profit by cherry-picking healthy seniors and restricting care for enrollees; expand dental, vision, and hearing benefits for Medicare enrollees; work with Congress to cap out-of-pocket expenses for seniors; and take a bolder stand against Big Pharma greed by expanding drug price negotiation to bring down the prices of more drugs sooner and cover all Americans, not just people on Medicare."
On the climate front, the budget proposes spending $4.5 billion on clean energy, $16.5 billion on climate science and clean energy innovation, and over $24 billion on conservation and to help build communities' resilience to devastating storms, drought, extreme heat, floods, and wildfires. The administration also pushes for investing nearly $2 billion in environmental justice efforts.
A coalition of over a dozen green groups stressed in a joint statement Thursday that "as our country deals with inflation, high energy prices, public health crises, biodiversity loss, and climate change, it is now more important than ever that Congress fully funds the agencies responsible for addressing these critical issues."
Varshini Prakash, executive director of the youth-led Sunrise Movement, said that "President Biden's proposed budget—especially its investments in clean energy, jobs, and an end to oil and gas subsidies—is the kind of thing young people in this country want to see ahead of 2024."
"But President Biden has the power to act on climate and issues important to our generation without having to go through a Republican House," she noted. "He can reject the Willow Project, which goes against his own agenda to stop the climate crisis, and can do everything in his executive authority, like declaring a climate emergency and invoking the Defense Production Act, to jump-start our transition to clean energy."
Given the current conditions in Congress—with Republicans controlling the House and a Senate where the president's agenda is often thwarted by not only the GOP but also right-wing Democrats and a new Independent—Biden is certainly in for a battle.

That's especially the case considering that, as CBPP's Parrott noted, "the president's budget priorities stand in stark contrast with the emerging House Republican agenda—an agenda that pushes more tax cuts for the wealthy and profitable corporations, and holds the economy hostage by demanding deep spending cuts in areas like K-12 schools, healthcare, medical research, college tuition help, and help buying groceries as the price for raising the debt limit."
"Taken together, this emerging agenda would increase hardship and narrow access to opportunity; widen already large differences in outcomes by race, ethnicity, and geography; and hurt the country as a whole," Parrott warned of GOP lawmakers' priorities.
ProsperUs coalition spokesperson Claire Guzdar argued that "President Biden's budget is driven by what we know works: investments in the people who keep our economy running. Lowering costs for families, strengthening Medicare and Social Security, and delivering investments in healthcare, housing, and climate are key to widespread prosperity and economic growth."
"President Biden must now fight to enact this budget and continue to reject dangerous calls for austerity and cuts to programs that strengthen our communities and our economy," Guzdar added.
A U.S. Senate Budget Committee hearing for the president's proposal is scheduled for the morning of March 15.

News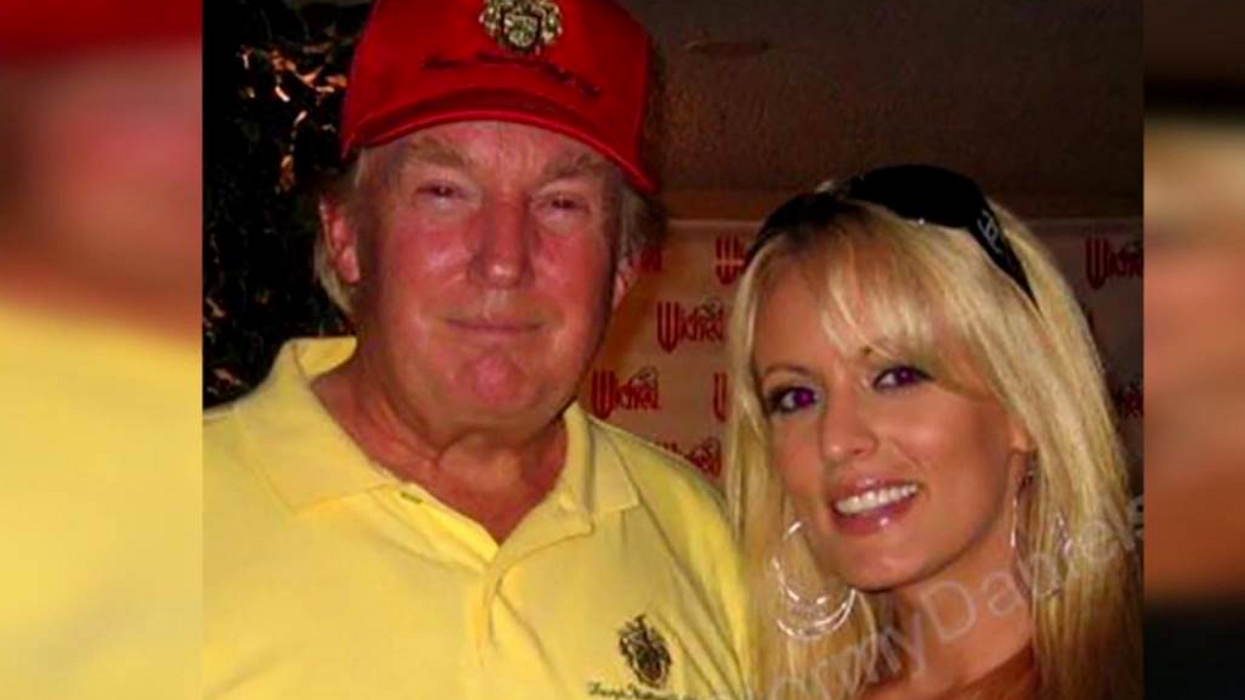 One legal expert called the report "huge news" indicating that an indictment of the former president is "imminent."
Former U.S. President Donald Trump may soon face criminal charges in connection with the payment of hush money to the adult entertainer Stormy Daniels, The New York Times reported Thursday, citing four unnamed "people with knowledge of the matter."
According to the Times, prosecutors with the Manhattan district attorney's office extended an offer for Trump to testify next week before a grand jury considering the evidence in the prospective case against the twice-impeached ex-president, who is seeking the Republican nomination for 2024.
As Times reporters William K. Rashbaum, Ben Protess, and Jonah E. Bromwich noted:
Such offers almost always indicate an indictment is close; it would be unusual for the district attorney, Alvin L. Bragg, to notify a potential defendant without ultimately seeking charges against him.

In New York, potential defendants have the right to answer questions in the grand jury before they are indicted, but they rarely testify, and Mr. Trump is likely to decline the offer. His lawyers could also meet privately with the prosecutors in hopes of fending off criminal charges.

Any case would mark the first indictment of a former American president, and could upend the 2024 presidential race. It would also elevate Mr. Bragg to the national stage, though not without risk.
At issue is a $130,000 payment made to Daniels—an adult film star who claims she had an affair with Trump—by former fixer Michael Cohen during the last days of the 2016 U.S. presidential election. Trump subsequently reimbursed Cohen for the payment. Cohen has not yet testified before the grand jury, but is expected to do so on an undetermined date.
"Trump has faced an array of criminal investigations and special counsel inquiries over the years but has never been charged with a crime, underscoring the gravity of Mr. Bragg's inquiry," the Times trio wrote.
The journalists further asserted that "Bragg could become the first prosecutor to charge Mr. Trump, but he might not be the last," noting that the Fulton County District Attorney's Office in Georgia is investigating whether the former president interfered in the 2020 election.
"And at the federal level, a special counsel is scrutinizing Mr. Trump's effort to overturn the election results, as well as his handling of classified documents," the reporters added.

Mark Pomerantz—one of two prosecutors involved with the Manhattan district attorney's investigation of the ex-president who resigned in protest last year—wrote in his new book, People vs. Donald Trump: An Inside Account, that "we developed evidence convincing us that Donald Trump had committed serious crimes" involving his finances and business practices.
"As we put the facts together, many of us came to believe that we had enough evidence to convict him, and we could present a solid case in court that would lead to a guilty verdict," Pomerantz related.
He continued:
I believe that Donald Trump is guilty of numerous felony violations of the penal law in connection with the preparation and use of his annual statements of financial condition. His financial statements were false, and he has a long history of fabricating information relating to his personal finances and lying about his assets to banks, the national media, counterparties, and many others, including the American people.
Asked in a recent CBS "60 Minutes" interview what he would advise Bragg in regard to Trump, Pomerantz replied: "This was a righteous case. You should bring it. It's important. And if you made the wrong decision, make a better decision."
Bragg retorted that "after closely reviewing all the evidence from Mr. Pomerantz's investigation, I came to the same conclusion as several senior prosecutors involved in the case, and also those I brought on: More work was needed. Put another way, Mr. Pomerantz's plane wasn't ready for takeoff."
Separately, a New York jury last December found two subsidiaries of the Trump Organization, Trump's company, guilty on all counts of criminal tax fraud. The former president's organization was subsequently ordered to pay a $1.6 million penalty for what a judge called "systemic, egregious fraud."
Also last December, the former congressional committee that investigated the January 6, 2021 attack on the U.S. Capitol by supporters of the Trump's "Big Lie" unanimously voted to recommend federal criminal charges against the former president and some of his associates in connection with the insurrection. Given Trump's 2024 presidential run, U.S. Attorney General Merrick Garland has appointed a special counsel.

News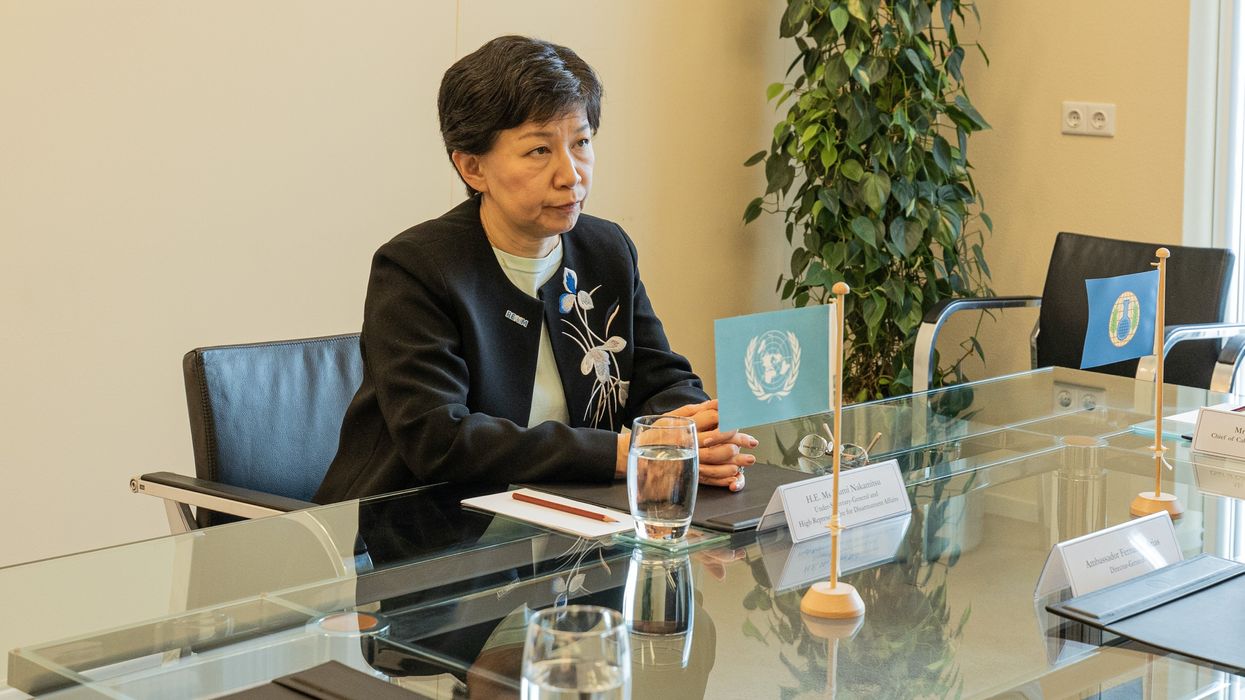 "Though we are living in a moment of increased confrontation and militarization, one fundamental truth remains unchanged: The only way to eliminate nuclear risk is to eliminate nuclear weapons."
The head of the United Nations disarmament division warned Thursday of the need for urgent global action to eliminate atomic weapons, especially during the current heightened tensions between the United States and Russia—the world's leading nuclear powers—over the latter's thermonuclear threats during its invasion of Ukraine.

Addressing attendees of the International Campaign to Abolish Nuclear Weapons' "ICAN Act On It" Forum in Oslo, Norway via a pre-recorded video message, United Nations High Representative for Disarmament Affairs Izumi Nakamitsu linked the concept of "humanitarian disarmament" with international agreements including the Convention on Cluster Munitions, the Anti-Personnel Landmine Ban Convention, and the Treaty for the Prohibition of Nuclear Weapons (TPNW).
"It is clear that a desire to avoid the unspeakable human suffering caused by the use of nuclear weapons is a driving force for nuclear disarmament efforts," Nakamitsu said. "Such efforts are needed now more than ever."
"Since the invasion of Ukraine by the Russian Federation just over one year ago, we have witnessed an increase in dangerous nuclear rhetoric," she noted. "There has been a further breakdown of trust among the two states with the world's largest nuclear arsenals. In the past weeks, we have seen the suspension of inspections under the last remaining treaty limiting the size of these arsenals."
"Nuclear risk is at the highest level since the depth of the Cold War," said Nakamitsu, who highlighted "five key measures that can be taken" to "reverse current dangerous trends":
State parties to the TPNW should make headway in implementing their treaty and continue to forcefully advocate for its principles;
States that have yet to sign or ratify the TPNW should make a serious study of the treaty that takes into account its articles, its normative value, and its operation to date;
States that choose to remain outside the TPNW should use the avenues available to them—including victim assistance, environmental remediation, nuclear disarmament verification, and further study of the humanitarian consequences of nuclear weapons—to make progress on nuclear disarmament;
States should condemn nuclear threats and blackmail and demand progress toward the total elimination of nuclear weapons—not in spite of, but precisely because of today's deteriorating security environment; and
Civil society must continue to hold states—and the United Nations—accountable for living up to their promises, and for making tangible progress toward our shared goal of a world free of nuclear weapons.
To date, 92 nations have signed the TPNW, while 68 countries are state parties to the agreement,
according to
the United Nations Office for Disarmament Affairs. None of the world's nine nuclear powers has signed the treaty.
"Though we are living in a moment of increased confrontation and militarization, one fundamental truth remains unchanged: The only way to eliminate nuclear risk is to eliminate nuclear weapons," Nakamitsu concluded. "This remains the highest disarmament priority of the United Nations and we will continue to work with all member states and all other stakeholders to that end."
News
SUPPORT OUR WORK.
We are independent, non-profit, advertising-free and 100%
reader supported.