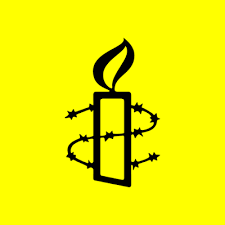 Kandahar Bombing and NATO Clinic Attack Highlights Increasing anger to civilians, says Amnesty International
WASHINGTON
As uncertainty surrounds the outcome of presidential elections in Afghanistan, civilians are at greater danger than at any time since the fall of the Taliban, Amnesty International warned today following a series of attacks on civilians by anti-government groups in Kandahar and today's attack on a hospital clinic by a NATO helicopter.
The highest level of civilian casualties since the fall of the Taliban in 2002 has been registered in Afghanistan in the period around the elections. One of the worst incidents occurred in Kandahar on Tuesday when a truck bomb exploded in an area of the city heavily used by aid groups, killing more than 40 civilians.
"With the outcome of voting in Afghanistan unclear, the danger and insecurity facing millions of Afghans continues and in fact is higher now than ever," said Sam Zarifi, Amnesty International's Asia-Pacific director. "Anti-government groups, including the Taliban, have demonstrated a systematic contempt for the safety of civilians by targeting Afghans who want to establish their future through ballots, not bullets."
"The Afghan government and its international supporters have done much to try to protect Afghans from this threat during the election period but they must also show that they will follow the rule of law themselves and will quickly investigate, and if necessary punish, any violation of the laws of war or human rights violations."
Amnesty International is calling on NATO forces in Afghanistan to launch an immediate investigation into the attack on the hospital clinic in Paktika province. Even though NATO has stated that no civilians were injured in the attack, NATO's own account of the incident suggests that Afghan and international forces attacked members of the Taliban seeking medical help in the clinic, which would be a serious violation of the international laws of war that entitle wounded fighters seeking medical help to be protected from enemy fire.
"If the Taliban used the clinic as a shelter to fire from, they've committed a serious violation,"Zarifi said. "But if they were using the clinic for health care, NATO forces had no business firing on the clinic, even if they had cleared out civilians from the facility."
Amnesty International is calling on NATO to immediately launch a transparent, credible investigation of this incident to establish whether any violations of international humanitarian law took place and, if so, to bring those responsible to account. International forces in Afghanistan have recently repeated their commitment to minimizing harm to civilians but their failure to credibly investigate incidents and punish any violators has resulted in widespread resentment among Afghans and became a major issue during the presidential campaign.
"The bottom line in this incident is that another clinic in Afghanistan is now not working - a tragedy for a country that already suffers from horrific low rates of access to health care," Zarifi said. "Whether the Taliban or NATO or both have violated the laws of war, it is Afghan civilians who pay the price."
Amnesty International is a worldwide movement of people who campaign for internationally recognized human rights for all. Our supporters are outraged by human rights abuses but inspired by hope for a better world - so we work to improve human rights through campaigning and international solidarity. We have more than 2.2 million members and subscribers in more than 150 countries and regions and we coordinate this support to act for justice on a wide range of issues.
LATEST NEWS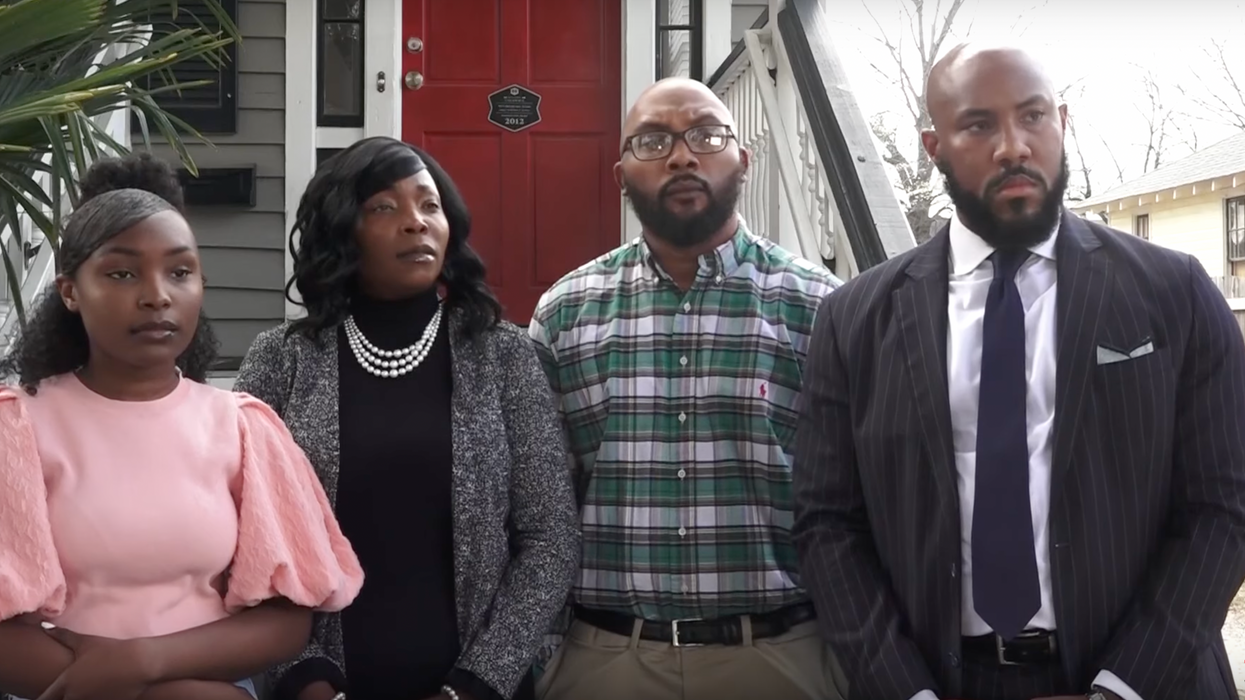 "The thing that's beautiful about America is we have freedoms," said the student's lawyer. "Students in our schools should feel safe."
Marissa Barnwell, a 15-year-old high school student in Lexington, South Carolina, was joined by her parents and the family's lawyer on Thursday as they spoke publicly about a federal lawsuit they filed against her school district, the state Department of Education, and a teacher who they say assaulted Barnwell late last year for not reciting the Pledge of Allegiance.
Surveillance footage from River Bluff High School shows Barnwell walking through a school hallway on November 29, 2022 when the pledge began playing over a loudspeaker.
A state law passed three decades ago requires public schools to play the Pledge of Allegiance over their intercom systems each day at a specific time, but it prohibits any punishment of people who refuse to recite the pledge as long as "they are not disruptive or do not infringe on others."
Barnwell continued walking and was quickly confronted by a special education teacher, Nicole Livingston, who yelled at her and pushed her against a wall before sending her to the principal's office.
"I was just in disbelief," Barnwell said at the press conference Thursday. "You can hear me say in the video, 'Get your hands off of me.'"
Barnwell's parents learned about the incident when she called them in tears, according to the Associated Press. The school did not talk to them about the alleged assault and has reportedly "never responded" to their requests for an explanation.
"It will not be tolerated, and we will get justice for this action that [Livingston] did," Fynale Barnwell, Marissa's mother, toldNews 19 WLTX, a local CBS affiliate.
The lawsuit was filed last month, with the family arguing Livingston violated Barnwell's "constitutional rights by yelling and demanding that M.B. stop walking and physically assaulting her by pushing M.B., on the wall and forcefully touching M.B., in an unwanted way without her consent."
The Secular Coalition for America applauded the family for taking legal action.
Tyler Bailey, the Barnwells' attorney, said Barnwell was "threatened for exercising [her] constitutional rights."
"The thing that's beautiful about America is we have freedoms," Bailey said Thursday. "Students in our schools should feel safe."
According toThe State, a local newspaper, Livingston is still employed by the school.
"Nobody did anything," Bailey said. "This is why the federal civil rights lawsuit has been filed."
News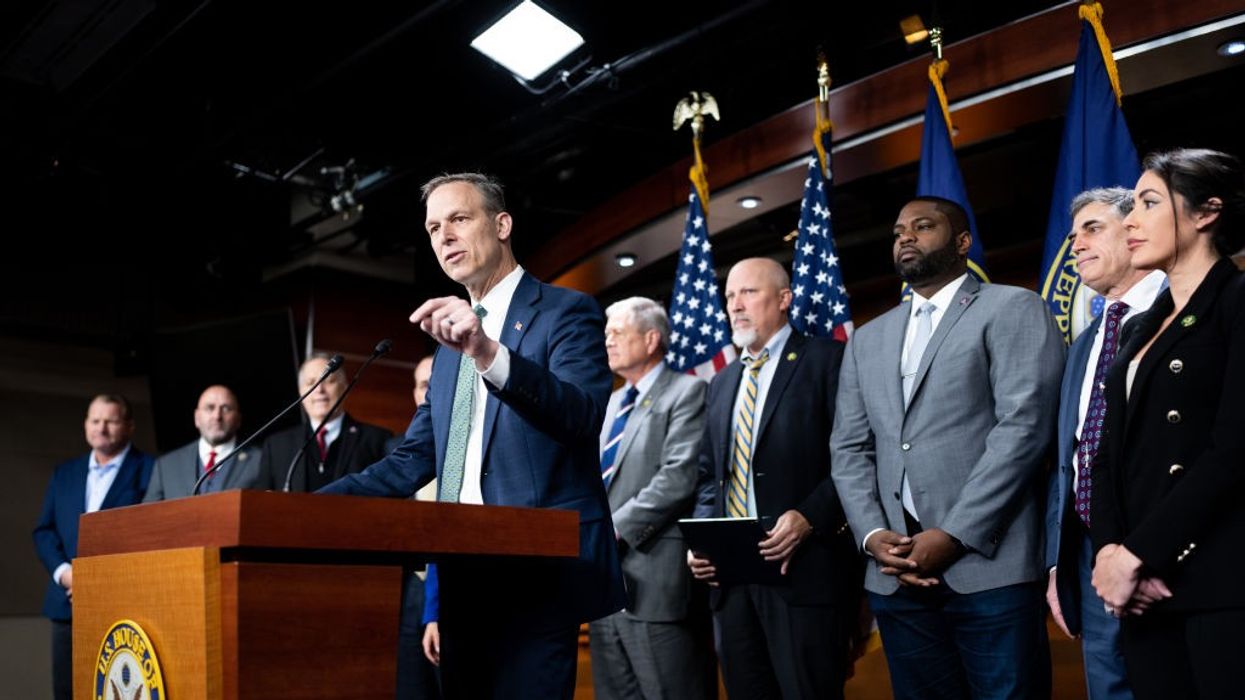 "These power-hungry lawmakers are so determined to keep the Biden administration from rebuilding the middle class that they're willing to tank the economy to do it," one advocate warned.
A cadre of far-right Republicans announced Friday that they may only vote to raise the debt ceiling if Congress agrees to cut hundreds of billions of dollars in social spending, limit federal agencies' future budgets, and abandon progressive elements of President Joe Biden's economic agenda.
Since Washington's arbitrary and arguably unconstitutional borrowing limit was breached in January, the Treasury Department has implemented "extraordinary measures" enabling the U.S. government to meet its obligations for a few additional months. Unless the Biden administration takes unilateral action to disarm the debt ceiling, Congress has until sometime between July and September to increase or suspend the nation's borrowing cap. If Republicans refuse to do so, the U.S. is poised to suffer a catastrophic default.
Led by Rep. Scott Perry (R-Pa.), the House Freedom Caucus said Friday in a statement that its 45 members would "consider voting" to raise the debt limit if their colleagues in the House and Senate agree to:

Eliminate Biden's $400 billion student debt cancellation plan;
Rescind unspent Covid-19 relief funds;
Nix nearly $400 billion worth of clean energy investments approved in the Inflation Reduction Act (IRA);
Repeal the IRA's roughly $80 billion funding boost for the Internal Revenue Service (IRS);
Restore Clinton-era work requirements on welfare recipients;
Require congressional approval before any major federal regulations can take effect;
Cap future federal spending at 2022 levels for the next 10 years; and
Find "every dollar spent by Democrats that can be reclaimed for the American taxpayer."
Although Capitol Hill's deficit hawks are eager to attack the poor and slash popular programs, they don't support reducing the ever-expanding U.S. military budget or hiking taxes on corporations and the rich to increase revenue. Rescinding the IRS funding boost, meanwhile, would help wealthy households evade taxes and add an estimated $114 billion to the federal deficit.

"The MAGA extremists running the House fully intend to manufacture a disastrous default crisis by making demands they know to be nonstarters—like letting wealthy tax cheats and big polluters off the hook," Liz Zelnick, director of Economic Security and Corporate Power at Accountable.US, said in a statement.
"These power-hungry lawmakers are so determined to keep the Biden administration from rebuilding the middle class that they're willing to tank the economy to do it," Zelnick continued.
With Republicans possessing a five-seat House majority and the ability of any party member to introduce a motion to remove the House speaker—a new rule the Freedom Caucus secured in exchange for electing Rep. Kevin McCarthy (R-Calif.) to the role—a few dozen of the GOP's most right-wing members have significant leverage over the fate of the U.S. and world economy.
"They demand sacrifice only from everyday Americans while they insist on preserving or even expanding wasteful tax breaks for billionaires and greedy corporations," said Zelnick. "They're playing a dangerous game of chicken with the economy and the lives of millions of working families."
"The MAGA extremists running the House... demand sacrifice only from everyday Americans while they insist on preserving or even expanding wasteful tax breaks for billionaires and greedy corporations."
A 2011 debt ceiling standoff—when Biden was vice president—enabled congressional Republicans to impose austerity and also resulted in a historic downgrading of the U.S. government's credit rating, but the country has never defaulted on its debt. Economists warned during the last standoff in 2021 that a default would trigger enough chaos in global financial markets to destroy almost six million jobs and roughly $15 trillion in household wealth in the U.S. alone.
Fully aware of the stakes, GOP lawmakers have threatened on multiple occasions over the past few months to unleash economic pain on a mass scale unless they succeed in gutting the relatively underdeveloped U.S. welfare state.
"Speaker McCarthy is not going to cut a deal with Democrats," Perry said Friday at a press conference. "We're not assuming that leadership is opposed to these thing[s]... this is all reasonable stuff."
The latest ultimatum from the Freedom Caucus "appeared to complicate efforts to clinch a deal and avert a looming fiscal calamity," The Washington Post reported.
Biden has repeatedly denounced Republicans for taking the economy hostage in a bid to force through harmful changes, declining to entertain what he calls their "gut punch to the middle class." The president on Friday reiterated his refusal to consider the GOP's proposed cuts, saying, "I don't know [if] there's much to negotiate on."
On Thursday, the White House released its budget request for fiscal year 2024. Notwithstanding Biden's attempt to further increase Pentagon spending, the framework has been hailed by progressives for proposing tax hikes on corporations and the wealthy to expand a range of public goods, including substantial funding for climate action, childcare, education, healthcare, housing, and more.
Although Biden's proposal would reduce the federal deficit by nearly $3 trillion over the next decade—the same amount mentioned in the Freedom Caucus' austerity blueprint—Perry said Friday that the White House's progressive tax and investment plan is "not happening."
In an ominous sign, "Republicans readied a bill earlier this week that would prepare the government in the event of a default," the Post reported. "The measure, which the tax-focused Ways and Means Committee sent to the full House, essentially would prioritize some federal payments over others in the event the United States no longer had the authority to borrow."
Notably, this entire episode of fiscal brinkmanship could have been avoided had Democrats listened to Sen. Elizabeth Warren(D-Mass.) and other progressives who urged the party to raise the debt ceiling—or abolish it altogether—when it still controlled both chambers of Congress last year.
Conservative Democrats refused to act during the lame-duck session despite Warren's warning that GOP lawmakers desperate to win the White House in 2024 will "blow up the economy" and run ads blaming Biden for it.
News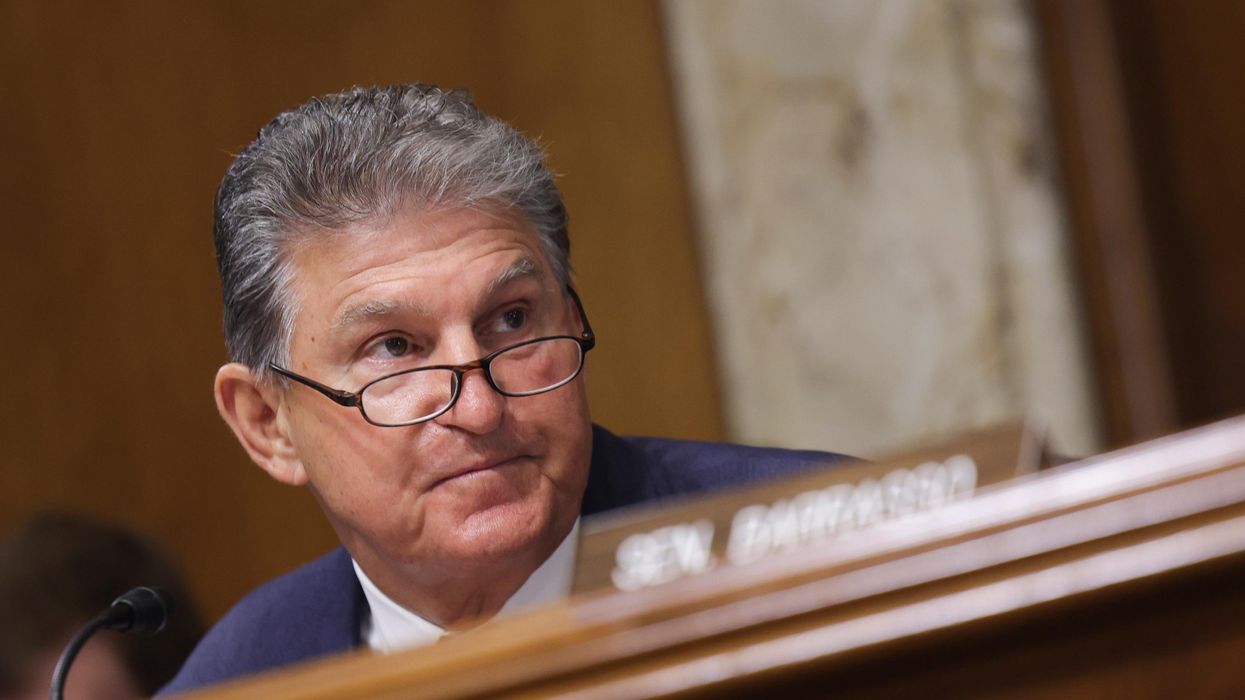 "Climate policy is not a partisan issue," said one critic. "Voters across the political spectrum worry about the threats posed by drought, wildfire, heatwaves, rising seas, and other climate disasters."
Suggesting that the appointment of federal regulators who acknowledge the threat of the climate crisis is a signal of inappropriate "partisan politics," U.S. Senate Energy and Natural Resources Committee Chair Joe Manchin on Friday announced that he will not advance President Joe Biden's nominee to oversee land and minerals management at the Interior Department.
In an op-ed for The Houston Chronicle, the right-wing West Virginia Democrat wrote after months of speculation that he will not allow Laura Daniel-Davis' nomination for assistant secretary for lands and minerals management to proceed.
Manchin wrote that he particularly objected to a recently revealed internal memo from the Interior Department which showed Daniel-Davis—currently principal deputy assistant secretary for lands and mineral management—approved a decision to not lower federal fees for fossil fuel companies.
As The Hill reported last week, the Interior Department considered charging lower royalties for leased parcels to oil and gas companies when it sold leases in Alaska's Cook Inlet. In theinternal memo, which was mistakenly made public on the department's website, Amanda Lefton, then-director of the Bureau of Ocean Energy Management, claimed that cutting fees would "incentivize additional blocks receiving bids, increase bonus bids, and increase the chances of a discovery being developed."
"Nevertheless, because of the serious challenges facing the nation from climate change and the impact of [greenhouse gases] from fossil fuels, the bureau is not recommending this option since it would not include an appropriate surcharge to account for those impacts," Lefton added, in a decision that secured Daniel-Davis' signoff.
As he weighed Daniel-Davis' nomination last week—months after she was first nominated by Biden—Manchin expressed concern about the memo, saying he opposed the confirmation of anyone he believes has put "their radical climate agenda ahead of the needs of the people of Alaska and the United States."
"With this position vacant, critical clean energy and conservation funds will not reach the communities that need them most."

On Friday, he confirmed in the Chronicle his opposition to Daniel-Davis over what he called her "misguided reasoning" for maintaining higher royalties for fossil fuel companies.
"Even though I supported her in the past," he wrote, "I cannot, in good conscience, support her or anyone else who will play partisan politics and agree with this misguided and dangerous manipulation of the law."
Manchin backed Daniel-Davis in previous committee votes on her nomination last year.
The senator went as far as suggesting Daniel-Davis demonstrated insufficient loyalty to the U.S. when she approved the fees for oil and gas companies, writing on Friday, "Going forward, each and every proposed nominee I will review will be judged through one prism: Are they political partisans first or Americans first?"
On Wednesday, he also denounced officials in the Biden administration for "putting their radical climate agenda ahead of our nation's energy security."
Jennifer Rokala, executive director of the Center for Western Priorities, called Manchin's decision "baffling, hypocritical, and short-sighted," noting that Manchin confirmed many of former Republican President Donald Trump's nominees "by saying that he 'always understood the importance of an executive being able to assemble a team of people they trust.'"
"It appears that standard no longer applies," said Rokala.
The group particularly took issue with Manchin's suggestion that "shaping policy based on the threat posed by climate change makes someone a 'political partisan,'" even as polls show more than half of Republican voters back policies to confront the climate crisis.
"Climate policy is not a partisan issue. Climate change doesn't care whether you're a Republican, Democrat, or Independent," said Rokala. "Voters across the political spectrum worry about the threats posed by drought, wildfire, heatwaves, rising seas, and other climate disasters. But it's clear today that Joe Manchin's real constituents are the oil and gas executives at [global energy conference] CERAWeek, not the American people."
The Sierra Club noted that without an assistant secretary for lands and minerals management, "critical clean energy and conservation funds will not reach the communities that need them most."
Manchin's rejection of Daniel-Davis marks just his latest decision obstructing the climate agenda of his own party. Last month he signaled plans to revive a "dirty deal" to accelerate fossil fuel permitting and joined Republicans in pushing a proposal that would bar the U.S. Consumer Product Safety Commission from banning methane-powered gas stoves in the interest of protecting public health and safety.
The senator's latest financial disclosure forms show that he earned nearly $500,000 from his family's coal business and that his share of the company is worth between $1 million and $5 million. The fossil fuel industry donated more money to Manchin than any other lawmaker during the last election cycle.
Jamie Williams, president of the Wilderness Society, said Friday that Manchin's rejection of climate action led him to block a nominee who "is imminently qualified for this role and deserved a fair process."
"We regret that [Daniel-Davis'] exceptional bona fides were not enough to shield her from the politics that seem to have infected the process," said Williams.

News
SUPPORT OUR WORK.
We are independent, non-profit, advertising-free and 100%
reader supported.