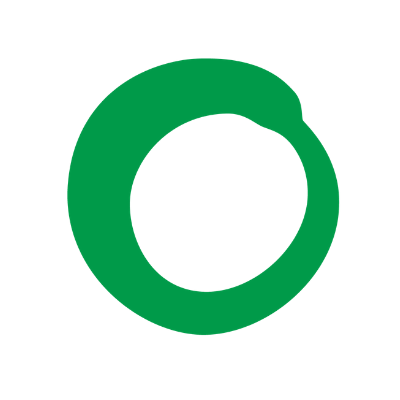 For Immediate Release
Contact:
Michelle Chan, 415-544-0790 ext. 14
Erich Pica, 202-222-0739
Friends of the Earth Opposes Bush's Trillion-Dollar Blank-Check Bailout
Government response to financial crisis must include fundamental structural reforms;
WASHINGTON
Friends of the Earth announced its
opposition to the Bush administration's proposed trillion-dollar bailout
of the financial system today, and called on elected officials to ensure that
any government action related to the financial crisis fixes deep structural
flaws in the financial system that have spawned not only the current financial
crisis but are also jeopardizing our planet's future.
Friends of the Earth President Brent Blackwelder had the
following statement:
"This financial crisis has exposed
the right-wing's anti-regulation philosophy as an abject failure.
This hands-off approach to managing the economy has resulted in greedy
corporate titans getting rich on the backs of working people. This same
philosophy is causing irreparable harm to the planet. And now we face a
trillion-dollar taxpayer-funded bailout. Enough is enough.
"Friends of the
Earth opposes the Bush administration's proposed blank-check bailout for
these wealthy financiers. What is needed is truly fundamental reform, not
this no-strings-attached proposal.
The government must impose oversight and re-regulation on the financial
system. The days of the fox guarding the henhouse, with corporate
lobbyists writing the laws that regulate their industries, must end. And we must consider
environmental impacts to be economic impacts as we move forward. While
the risks posed to the economy by the current financial crisis are indeed dire,
we also face long-term risks posed by the climate crisis. These problems
are intertwined, and reforms of the financial system must take this into
account.
"Reform must be conducted in a
just way that helps people on Main
Street more than it helps corporate fat cats on
Wall Street. Taxpayer funds taken from the treasury to prop up Wall
Street must be replaced so they can be used to fund other
necessary initiatives.
"It's ironic that when many
countries run into financial trouble, the International Monetary Fund imposes
serious economic restructuring, but President Bush and Secretary
Paulson now see no need for restructuring at all. They're
wrong, and their proposal should be rejected."
This unprecedented bailout not only imposes a hefty
monetary cost on taxpayers and future generations, but it represents enormous
opportunity costs. In response, Friends of the Earth is calling on
Congress to consider the following specific reforms, which adhere to the
principles stated above:
Any bailout
package should be just.
-
Financial
institutions should bear the brunt of the losses from this crisis; taxpayer monies
should be used to only cover the bare minimum to keep our banking system
functional.
-
The
government should acquire an ownership stake in the institutions that are
bailed out.
-
Bailing out Wall Street banks
without making proportionate efforts to keep American families in their homes
is unfair. Friends of the Earth supports organizations such as the Center
for Responsible Lending, National Community Reinvestment Coalition and the
National Council on Civil Rights, who are advocating Chapter 13 judicial
modification relief to keep homeowners from losing their homes.
-
In
addition, failing to hold executives accountable for the disastrous
consequences of their actions is unconscionable; those who were responsible
should be persecuted to the full extent of the law. In the future, fines
and penalties for financial and corporate malfeasance must be increased, and
executive compensation must be reigned in at all companies that are being
bailed out.
Any bailout package must be tied to a restoration of regulation and supervision
of the financial services industry.
-
Decades of deregulation have
allowed this industry to "innovate" new financial products,
structures, and vehicles at an astonishing rate without monitoring and
supervision. Friends of the Earth supports the call from Center for
Economic and Policy Research to require tradable instruments, such as credit
default swaps, to be standardized and traded on exchanges, which would subject
them to regulation and transparency.
-
Now is the time to ensure proper
oversight over the financial services sector, and tighten up rules on
accounting and offshore tax havens which allow clever financial engineering to
hide real risks and liabilities. It is time to bring hedge funds under
supervision; and no hedge funds (which have refused to even register with the
SEC) should be bailed out.
-
Congress must also reinstate the
Glass-Stegall Act, which paved the way for massive overleveraging among
financial institutions, increased the risk of conflicts of interest, and put
consumers real savings at risk.
Any bailout package
should include measures to cool down
speculative hot money flows and asset bubbles.
-
The Fed should take on a new role
of proactively preventing asset bubbles, and take measures to cool down overheating
parts of the financial markets.
-
As Friends of the Earth has
proposed since 1995, a Tobin-style tax (for example, 0.25 percent tax on stock
trading, and 0.02 percent tax on options, futures, swaps, and currency trading)
should be introduced to curb excessive speculation and promote longer-term
investing that serves the real economy. Tobin-style tax revenue could be
used to help pay for the bailout and address critical social and environmental
needs.
Government-owned financial institutions have
the ability and responsibility to foster an environmentally sound future.
-
AIG, as it becomes a federally
controlled entity, should cease underwriting fossil fuel energy projects
and focus on facilitating a clean energy transformation. The same principle
should apply to other new federal entities that are created via this bail
out. The National Environmental Policy Act should apply to such
entities.
-
In the future, Fannie and Freddie
Mac should institute a policy to require an increasing percentage of the
mortgages they purchase to be "green" (location efficient, energy
efficient, and/or sustainably designed). It should phase out purchasing
mortgages for development in flood plains and coastal hazard zones.
Friends of the Earth fights for a more healthy and just world. Together we speak truth to power and expose those who endanger the health of people and the planet for corporate profit. We organize to build long-term political power and campaign to change the rules of our economic and political systems that create injustice and destroy nature.
(202) 783-7400
LATEST NEWS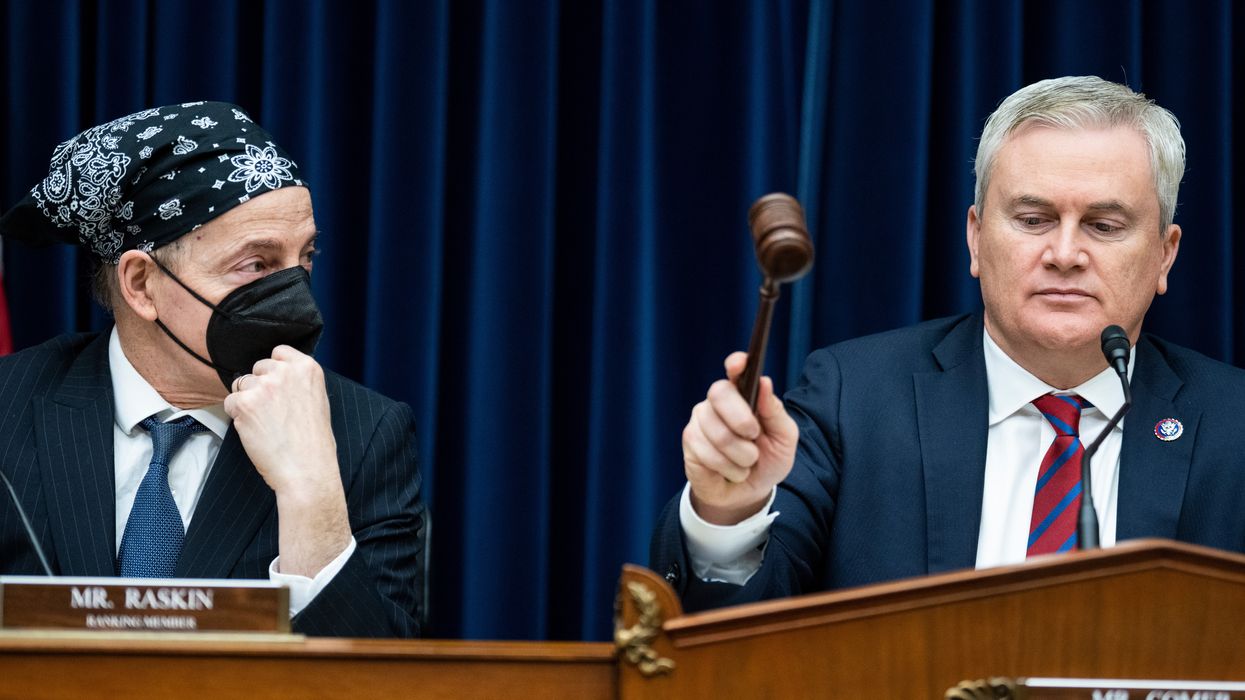 "It is imperative for every member of this committee to make clear to the American people that we speak with one voice to reject dangerous conspiracy theories and racist and antisemitic ideology," Rep. Jamie Raskin told his Republican colleagues.
Led by ranking member Rep. Jamie Raskin, Democrats on the U.S. House Oversight and Accountability Committee this week warned that Republicans doubled down on "a dangerous lie" when they refused to back a statement denouncing white supremacy.
Raskin (D-Md.) was joined by all 20 Democrats on the committee in signing a brief, straightforward statement condemning "white nationalism and white supremacy in all its forms, including the 'Great Replacement' conspiracy theory," which claims that white Americans are intentionally being "replaced" by people of color, particularly through immigration policy.
"These hateful and dangerous ideologies have no place in the work of the United States Congress or our committee," reads the statement.
Raskin sent the statement along with a letter to committee Chairman James Comer (R-Ky.), saying he was driven to call on his 26 Republican colleagues to sign on to the statement after the panel held a hearing in February titled "On the Front Lines of the Border Crisis."
In that hearing, Rep. Paul Gosar (R-Ariz.) asked whether immigrants arriving in the U.S. via the southern border are "changing our culture" and both Reps. Lauren Boebert (R-Colo.) and Marjorie Taylor Greene (R-Ga.) claimed an "invasion" by migrants and asylum-seekers is taking hold at the U.S.-Mexico border.
In his letter to Comer, Raskin noted that he had explained to the chairman at the hearing that "such language borrows from the 'Great Replacement' theory, the central dogma of contemporary white supremacy," and that the theory has been invoked by white nationalists who have committed deadly acts of domestic terrorism in Buffalo, New York; El Paso, Texas; and Pittsburgh.
Republican lawmakers including Sens. J.D. Vance of Ohio and Ron Johnson of Wisconsin have also alluded to the theory in their attacks on Democratic immigration policy.

Presented with the facts about the rise of white supremacy in the U.S. at the hearing and in Raskin's letter, Comer and the committee's other Republicans refused to sign the statement.
A spokesperson for the committee's Republicans claimed the Democrats were attempting to "distract from President Biden's border crisis and their failure to conduct oversight of it for two years," and did not address the embrace of the Great Replacement theory by Republican lawmakers and domestic terrorists.
The Biden administration has garnered condemnation from progressives and human rights advocates for a number of anti-immigration policies, including his expansion of the Trump-era Title 42 expulsion policy and his current reported consideration of migrant family detentions.
As the Trump and Biden administrations have pushed anti-immigration programs, advocates have maintained that the "crisis" at the border is one of denying asylum-seekers their internationally recognized right to seek refuge in another country.
"Politicians and media pundits quickly reduce this mounting humanitarian crisis to 'border security,'" wrote Farrah Hassen of the Institute for Policy Studies at OtherWords in January. "That narrow focus puts real solutions out of reach—and imperils the universal right to seek refuge from danger."
In his letter, Raskin noted that Republicans have been given previous opportunities to condemn white supremacy.
"On June 8, 2022, following the racially motivated Tops Supermarket mass shooting in Buffalo, New York, House Democrats passed H. Res. 1152, a resolution to condemn the 'Great Replacement' theory and affirm the commitment of the People's House to combating white supremacy and race hatred," wrote Raskin. "Despite then-Minority Leader Kevin McCarthy's acknowledgment that white supremacy and white nationalism are 'definitely not American,' not a single House Republican voted in favor of the resolution."
"As chairman, you have another opportunity to take a public stand against the deliberate amplification of dangerous racist rhetoric that has had deadly consequences in this country," he continued, referring to Comer. "If committee Republicans intend to continue examining the southern border and related policies, it is imperative for every member of this committee to make clear to the American people that we speak with one voice to reject dangerous conspiracy theories and racist and antisemitic ideology in our committee's deliberations and decision-making."
News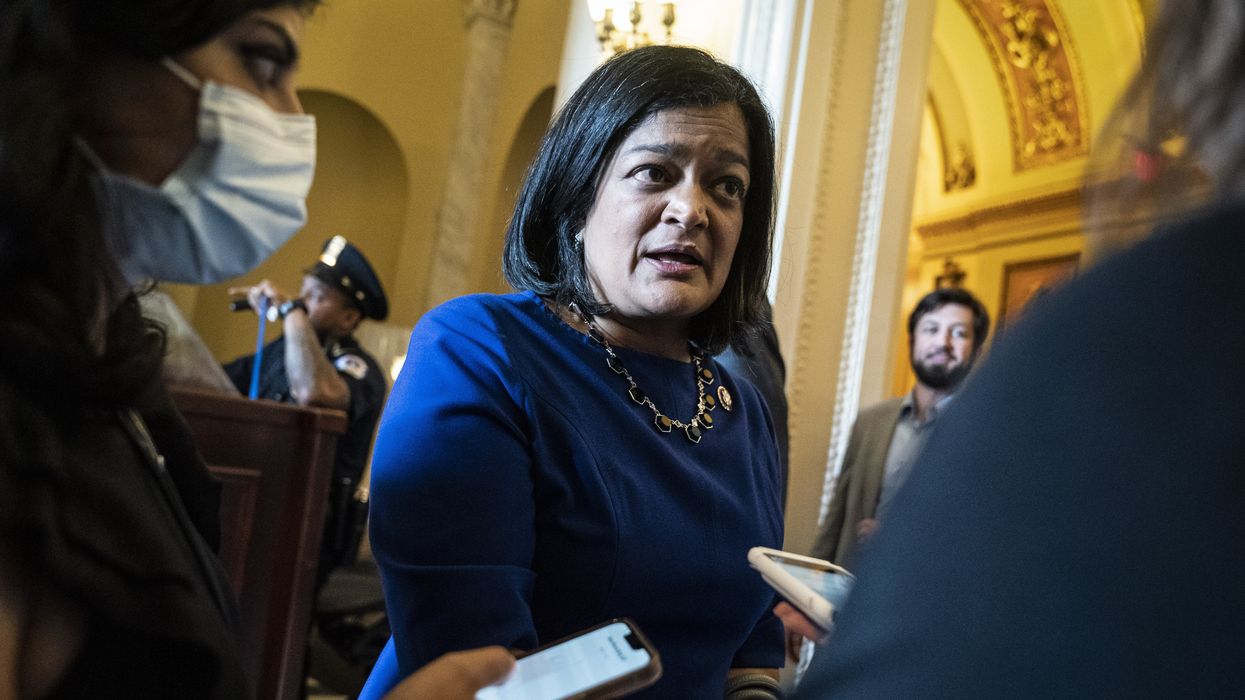 "There is simply no reason for taxpayers to continue to pay for outrageously high budgets rife with waste, fraud, and abuse," said Rep. Pramila Jayapal.
Progressive lawmakers on Thursday voiced dismay that President Joe Biden is requesting a nearly $30 billion increase in U.S. military spending just months after the Pentagon failed its fifth consecutive audit, admitting it could not properly account for more than half of its trillions of dollars in assets.
Biden's budget framework for fiscal year 2024 calls for $886 billion in overall military spending—up from the current level of $858 billion—with $842 billion going to the Pentagon. More than half of the $1.7 trillion of discretionary spending in Biden's proposal is reserved for the military, which would get $170 billion for weapons procurement and $38 billion for nuke modernization.
Defense Newsreported that the president's budget would boost spending on "new drones, combat jets, hypersonic missiles, and submarines."

Rep. Pramila Jayapal (D-Wash.), chair of the Congressional Progressive Caucus, said in a statement late Thursday that the president's Pentagon blueprint requests "$26 billion more than Congress allocated in the previous budget—which itself was $63 billion more than the $773 billion the President requested for FY2023."
"This is a never-ending cycle of increased funds without accountability," said Jayapal. "There is simply no reason for taxpayers to continue to pay for outrageously high budgets rife with waste, fraud, and abuse. A recent CBO study confirmed that the Pentagon could cut $100 billion per year without compromising on national defense. This is long overdue. Progressives in Congress have been at the frontline of this fight for decades, and we will continue to push for sensible, targeted defense policy that prioritizes our national security over profit-hungry military contractors."
Given that roughly half of the Pentagon's annual budget has historically gone to military contractors such as Lockheed Martin and Raytheon, the National Priorities Project (NPP) noted Thursday that around 25% of Biden's total discretionary budget would likely wind up in the coffers of private companies.
"This military budget represents a shameful status quo that the country can no longer afford," said Lindsay Koshgarian, NPP's program director. "Families are struggling to afford basics like housing, food, and medicine, and our last pandemic-era protections are ending, all while Pentagon contractors pay their CEOs millions straight from the public treasury."
Led by Reps. Barbara Lee (D-Calif.) and Mark Pocan (D-Wis.), progressive lawmakers have been working for years to enact modest cuts to the Pentagon budget and redirect the savings toward healthcare, education, and other social investments.

But those efforts have repeatedly fallen short in the face of bipartisan opposition.
In 2022, Lee's proposal to cut $100 billion off the military budget's top line was defeated by an overwhelming vote of 78-350, with 141 House Democrats joining nearly every Republican in voting no. (NPP points out that $100 billion would be enough to send every U.S. household a $700 check or hire a million elementary school teachers.)
In a statement Thursday, Lee said she is "disappointed" that the president's new budget "continues the regressive trend of increasing our bloated, wasteful defense budget year after year with little oversight." Last month, Lee and Pocan reintroduced legislation that would reduce the U.S. military budget by $100 billion.

Top Republicans, meanwhile, signaled Thursday that they will try to pile more money on top of Biden's historically large military budget request as they simultaneously pursue cuts to Medicaid and food benefits.
Rep. Mike Rogers (R-Ala.), chair of the House Armed Services Committee, lamented that Biden's budget "proposes to increase non-defense spending at more than twice the rate of defense."
"The president's incredibly misplaced priorities send all the wrong messages to our adversaries," said Rogers. "On the House Armed Services Committee, we are focused on building an NDAA that provides our warfighters with the capability and lethality to deter and, if necessary, defeat the grave threats facing our nation."
Sen. Roger Wicker (R-Miss.) sent a similar message, calling Biden's military budget request "woefully inadequate" and a "serious indication of President Biden's failure to prioritize national security."

But analysts argue that ballooning military spending does little to bolster U.S. national security. As William Hartung of the Quincy Institute for Responsible Statecraft wrote Thursday, "We can make America and its allies safer for far less money if we adopt a more realistic, restrained strategy and drive a harder bargain with weapons contractors that too often engage in price gouging and cost overruns while delivering dysfunctional systems that aren't appropriate for addressing the biggest threats to our security."
"The Congressional Budget Office has crafted three illustrative options that could ensure our security while spending $1 trillion less over the next decade," Hartung noted. "A strategy that incorporates aspects of these plans and streamlines the Pentagon budget in other areas could be sustained at roughly $150 billion per year less than current levels."

News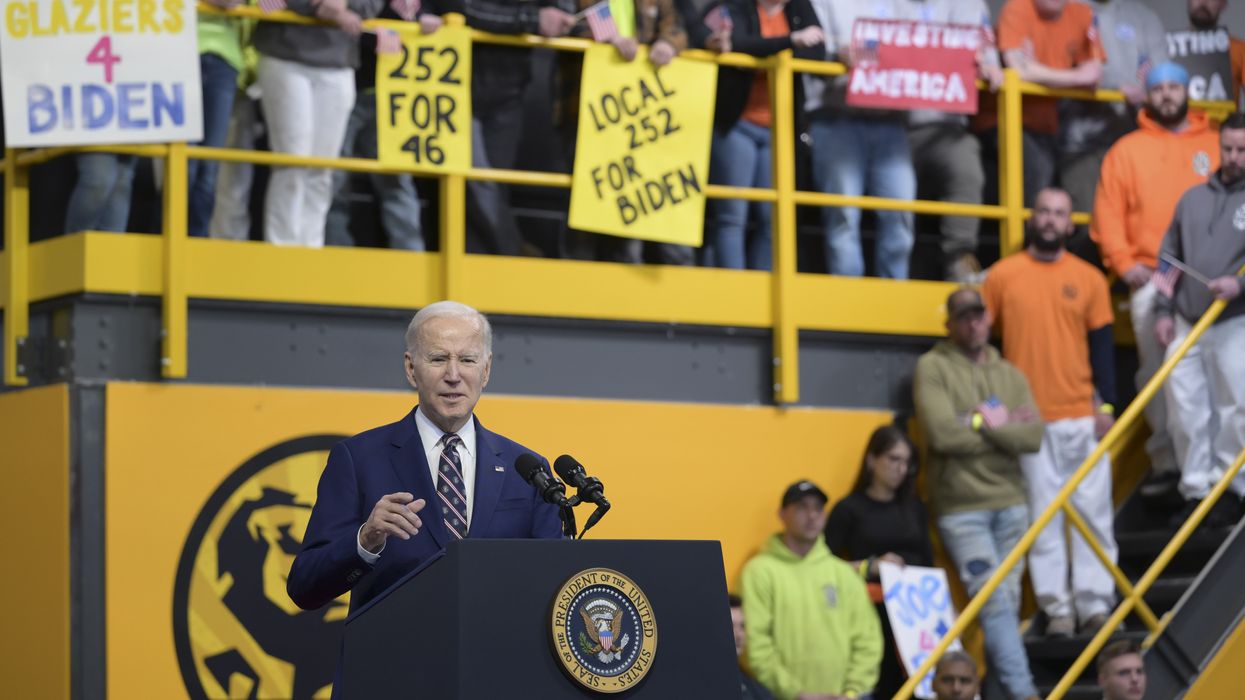 "As President Biden's budget lays out—we can invest in America, expand the social safety net, fight income inequality, and do it all while lowering taxes for working people—if we simply require the wealthiest Americans to pay their fair share," said one advocate.
While blasting the White House's proposed $886 billion in military spending as "madness," progressives on Thursday also praised portions of U.S. President Joe Biden's fiscal year 2024 budget for sizable social investments that could lead to "broader opportunity, greater economic and health security, lower levels of hardship, and a nation where everyone can thrive."
"No one in the White House seriously believes that Congress will adopt it in its current form," Politiconoted of Biden's blueprint. "It's a messaging exercise. And as such, the White House sees no downside whatsoever to throwing out things that will never pass the Republican-controlled House. The fight is the point."
Still, the scope of the budget—which includes significant funding for the climate, childcare, democracy, education, healthcare, housing, violence prevention, and more, made possible in part through tax hikes for wealthy individuals and corporations—was celebrated by the likes of Sharon Parrott, president of the Center on Budget and Policy Priorities (CBPP).
"President Biden's budget is driven by what we know works: investments in the people who keep our economy running."
"President Biden's 2024 budget invests in people and communities and creates a 21st century tax system that supports these investments to build toward an economy that works for everyone," Parrott said. "It lays out an agenda that would move us closer to a nation where everyone—regardless of their background, identities, or where they live—has the resources they need to thrive and share in the nation's prosperity."
Erica Payne, the founder and pesident of the Patriotic Millionaires, declared that "President Biden's proposed budget is the most ambitious tax plan we've seen from a president in decades—and a clear emphasis of the values that he and the Democrats stand for: investing in our country, fighting off corporate profiteering, protecting the social safety net, and doing so all while reducing our nation's budget deficit."
"The wealthiest Americans and corporations can easily afford to pay more—and hundreds of patriotic millionaires and billionaires are ready and eager to do their part to make sure all Americans can thrive," Payne added. "Let's be clear: As President Biden's budget lays out—we can invest in America, expand the social safety net, fight income inequality, and do it all while lowering taxes for working people—if we simply require the wealthiest Americans to pay their fair share."
The president's proposals to help American families include expanding the child tax credit from $2,000 per kid to $3,000 for those ages six and above, and to $3,600 for children under six; enabling states to increase childcare options for millions of kids; and funding a federal-state partnership that provides high-quality, universal, free preschool.
The budget also calls for boosting prevention services to reduce the number of children entering foster care as well as changes to the adoption tax credit to better serve families with lower incomes and those who choose legal guardianship.
Biden advocates for $59 billion in funding and tax incentives to increase the affordable housing supply; $10 billion to remove barriers to affordable housing developments; and $10 billion to address racial and ethnic homeownership and wealth gaps. The president proposes providing $4.1 billion for the Low Income Home Energy Assistance Program—and allowing states to use some of that money to provide water bill assistance to poor households, since a related program expires at the end of 2023.
Along with fighting for billions of dollars to ease hunger, the administration aims to pour money into high-poverty school districts as well as improve the affordability of higher education by increasing the discretionary maximum Pell Grant by $500, expanding free community college, and subsidizing tuition for students from families earning less than $125,000 enrolled historically Black, tribally controlled, or minority-serving institutions.
"Time and again, President Joe Biden delivers on his promise to fight for American families, his commitment to fairness for all Americans, and his belief that everyone should have the freedom and opportunity to build a better life. This budget reflects those priorities and values by helping people continue to rebuild," said American Federation of Teachers President Randi Weingarten, who highlighted various proposed investments in education and major federal programs.
In terms of healthcare, Biden pushes for putting billions of dollars into tackling cancer, increasing funds for veterans exposed to environmental hazards, and providing $471 million for reducing maternal mortality and morbidity rates, especially among Black, American Indian, and Alaska Native women. He also wants to expand coverage of mental health benefits and make historic investments in the behavioral health workforce.

The president advocates for making healthcare premium cuts permanent and providing Medicaid-like coverage to individuals in states that have not expanded their programs under the Affordable Care Act. There are also provisions to cut prescription drug costs, improve Medicaid home and community-based services, and expand the National Health Service Corps as well as programs that train and support nurses.
Biden would also extend the solvency of the Medicare trust fund by at least 25 years. In addition to investing in Social Security Administration staff, a White House fact sheet says that the Biden administration "looks forward to working with the Congress to responsibly strengthen Social Security by ensuring that high-income individuals pay their fair share."
Max Richtman, president and CEO of the National Committee to Preserve Social Security and Medicare, said that "while the conservatives' approach is to 'cut, cut, cut!' earned benefits for future generations of retirees, President Biden's budget would fortify Medicare for the future by asking the wealthy to pay their fair share."
"Instead of 'kicking the can down the road' as some previous administrations and Congresses have done, the president's budget confronts the trust fund shortfall head-on—without burdening beneficiaries," Richtman continued. "In a society with massive wealth inequality, the wealthy can afford to pay a little more. Future seniors cannot afford benefit cuts."
While welcoming Biden's efforts to protect Medicare, Lisa Gilbert, executive vice president of Public Citizen, also suggested that "looking ahead, the administration should crack down on Medicare Advantage plans that profit by cherry-picking healthy seniors and restricting care for enrollees; expand dental, vision, and hearing benefits for Medicare enrollees; work with Congress to cap out-of-pocket expenses for seniors; and take a bolder stand against Big Pharma greed by expanding drug price negotiation to bring down the prices of more drugs sooner and cover all Americans, not just people on Medicare."
On the climate front, the budget proposes spending $4.5 billion on clean energy, $16.5 billion on climate science and clean energy innovation, and over $24 billion on conservation and to help build communities' resilience to devastating storms, drought, extreme heat, floods, and wildfires. The administration also pushes for investing nearly $2 billion in environmental justice efforts.
A coalition of over a dozen green groups stressed in a joint statement Thursday that "as our country deals with inflation, high energy prices, public health crises, biodiversity loss, and climate change, it is now more important than ever that Congress fully funds the agencies responsible for addressing these critical issues."
Varshini Prakash, executive director of the youth-led Sunrise Movement, said that "President Biden's proposed budget—especially its investments in clean energy, jobs, and an end to oil and gas subsidies—is the kind of thing young people in this country want to see ahead of 2024."
"But President Biden has the power to act on climate and issues important to our generation without having to go through a Republican House," she noted. "He can reject the Willow Project, which goes against his own agenda to stop the climate crisis, and can do everything in his executive authority, like declaring a climate emergency and invoking the Defense Production Act, to jump-start our transition to clean energy."
Given the current conditions in Congress—with Republicans controlling the House and a Senate where the president's agenda is often thwarted by not only the GOP but also right-wing Democrats and a new Independent—Biden is certainly in for a battle.

That's especially the case considering that, as CBPP's Parrott noted, "the president's budget priorities stand in stark contrast with the emerging House Republican agenda—an agenda that pushes more tax cuts for the wealthy and profitable corporations, and holds the economy hostage by demanding deep spending cuts in areas like K-12 schools, healthcare, medical research, college tuition help, and help buying groceries as the price for raising the debt limit."
"Taken together, this emerging agenda would increase hardship and narrow access to opportunity; widen already large differences in outcomes by race, ethnicity, and geography; and hurt the country as a whole," Parrott warned of GOP lawmakers' priorities.
ProsperUs coalition spokesperson Claire Guzdar argued that "President Biden's budget is driven by what we know works: investments in the people who keep our economy running. Lowering costs for families, strengthening Medicare and Social Security, and delivering investments in healthcare, housing, and climate are key to widespread prosperity and economic growth."
"President Biden must now fight to enact this budget and continue to reject dangerous calls for austerity and cuts to programs that strengthen our communities and our economy," Guzdar added.
A U.S. Senate Budget Committee hearing for the president's proposal is scheduled for the morning of March 15.

News
SUPPORT OUR WORK.
We are independent, non-profit, advertising-free and 100%
reader supported.