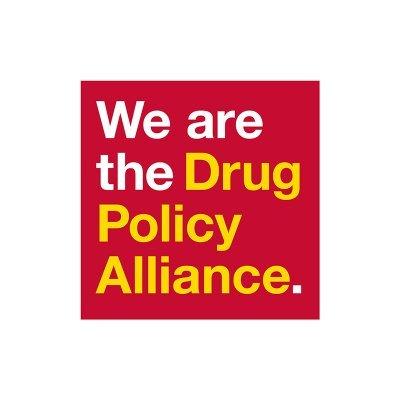 For Immediate Release
Contact:
Ken Glasgow 334-791-2433
or Gabriel Sayegh 646-335-2264
GOP Intimidation Halts Historic Drive to Register Voters in Alabama
State Law Allows Certain People to Vote Even While Incarcerated
WASHINGTON
Alabama-based The Ordinary People's Society and their national partner the Drug Policy Alliance began a historic voter registration drive this week in prisons across Alabama. The drive was prepared with the full support of the Alabama Department of Corrections (DOC). However, after Alabama newspapers reported on the registration drive, the state GOP voiced their opposition to the effort and pressured the DOC to end it. Yesterday, the DOC reversed their position and has barred advocates from registering eligible voters in Alabama correctional facilities.
"Voter registration drives are an essential part of our democracy, and this action by the GOP and the Department of Corrections smacks of voter intimidation," said Rev. Kenneth Glasgow, founder and executive director of The Ordinary People's Society, the group leading the registration drive. "Our focus isn't politics, it's restoration. We're just doing what the Bible says, visiting people in prison and ministering to them. The chairman of the Republican Party and the chairman of the Democratic Party can go into prisons with us and monitor the registration process to make sure it's nonpartisan, if that's a concern."
In Alabama, nearly 250,000 people have been stripped their voting rights due to a felony conviction. But in a 2006 court ruling in Alabama, a judge found that only those convicted of felonies of "moral turpitude" lose their right to vote. The judge found that certain felonies-such as drug possession-do not constitute crimes of moral turpitude, and therefore individuals convicted of those crimes do not lose their right to vote, even during incarceration. Alabama's Attorney General, Troy King, concurred with the ruling. This change could have an impact on nearly 70,000 Alabamians, including nearly 10,000 currently incarcerated in state prisons on drug charges alone.
In 2008, President George W. Bush signed the Second Chance Act, which supports the process of people with felony convictions re-entering society by funding programs inside and outside prisons to increase civic participation upon their release. Bush, the country's top Republican, also has expressed support for the restoration of voting rights to people with felony convictions.
"Alabama state law makes it clear that people incarcerated for simple drug possession never lose their right to vote, even while incarcerated," said Glasgow. "The GOP and the Alabama Department of Corrections cannot decide on their own which constituencies are going to have access to the vote, and which will be barred from it. We live in a democracy, after all."
The Drug Policy Alliance is the nation's leading organization promoting drug policies grounded in science, compassion, health and human rights.
(212) 613-8020
LATEST NEWS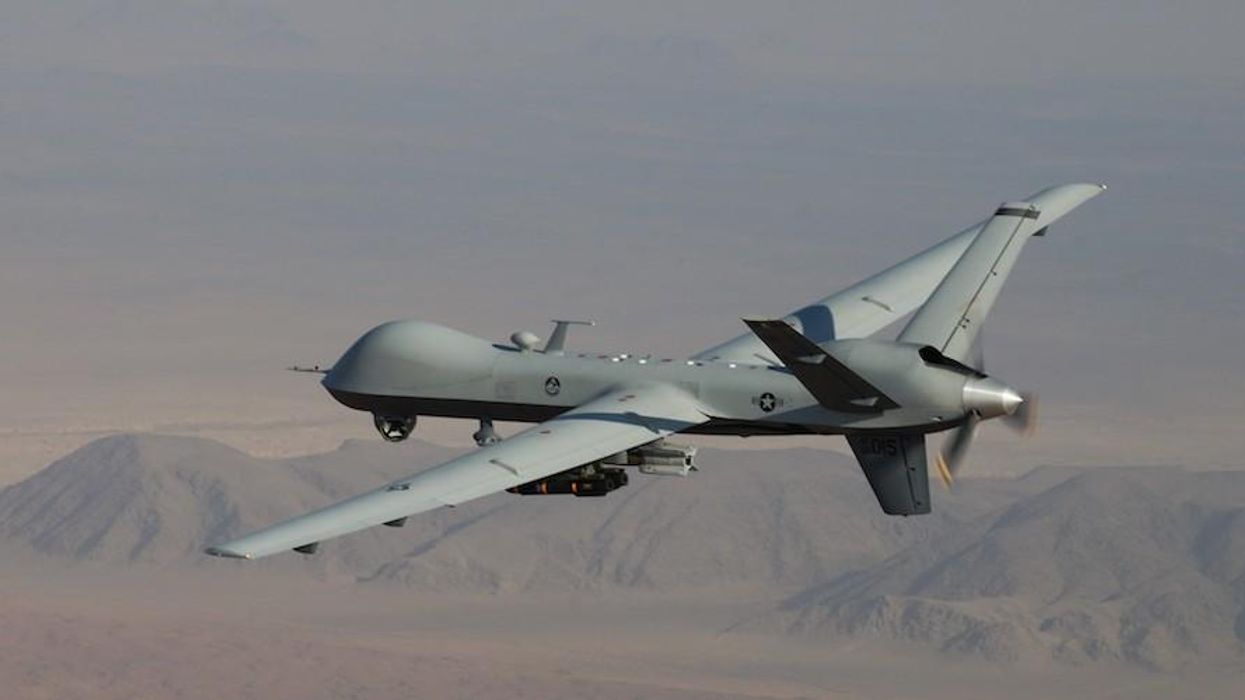 "As long as the U.S. and Russia both have nukes—not to mention regular signaling/threats of use—relatively minor incidents like this can easily escalate," asserted one disarament expert.
Fears of an escalation between nuclear superpowers Russia and the United States mounted Tuesday after a U.S. Air Force Reaper drone went down in international waters in the Black Sea during an encounter with a Russian fighter jet, with both sides giving varying accounts of the incident.
According to U.S. European Command (EUCOM):

Two Russian Su-27 aircraft conducted an unsafe and unprofessional intercept with a U.S. Air Force intelligence, surveillance, and reconnaissance unmanned MQ-9 aircraft that was operating within international airspace over the Black Sea today. At approximately 7:03 am (CET), one of the Russian Su-27 aircraft struck the propeller of the MQ-9, causing U.S. forces to have to bring the MQ-9 down in international waters. Several times before the collision, the Su-27s dumped fuel on and flew in front of the MQ-9 in a reckless, environmentally unsound, and unprofessional manner. This incident demonstrates a lack of competence in addition to being unsafe and unprofessional.
"This incident follows a pattern of dangerous actions by Russian pilots while interacting with U.S. and allied aircraft over international airspace, including over the Black Sea," EUCOM added. "These aggressive actions by Russian aircrew are dangerous and could lead to miscalculation and unintended escalation. "
U.S. Air Force Gen. James B. Hecker said in a statement that "U.S. and allied aircraft will continue to operate in international airspace and we call on the Russians to conduct themselves professionally and safely."

The Russian Ministry of Defense issued a statement on the incident claiming that the U.S. drone had its transponders turned off and denying that Russian aircraft came into contact with the MQ-9. The ministry said the U.S. aircraft "violated the boundaries" of an area demarcated by Moscow "for the purpose of conducting a special military operation"—an invasion—in Ukraine, and that the drone "went into uncontrolled flight with a loss of altitude and collided with the water surface" as "a result of sharp maneuvering."
An unnamed U.S. Air Force official toldThe War Zone that American officials do not believe the Russians deliberately tried to bring down the drone, but that the alleged collision "seems to be simple incompetence."
War Zone reporters Howard Altman and Joseph Trevithick wrote that "today's incident does, of course, come amid long-standing concerns about the potential for the conflict in Ukraine to spill out more broadly in the region."
"Russian officials, including President Vladimir Putin, routinely issue nebulous threats to retaliate against the United States, other members of NATO, and other countries over military aid and other support for Ukraine," the pair added. "How either side will react to the loss of the MQ-9 remains to be seen."

News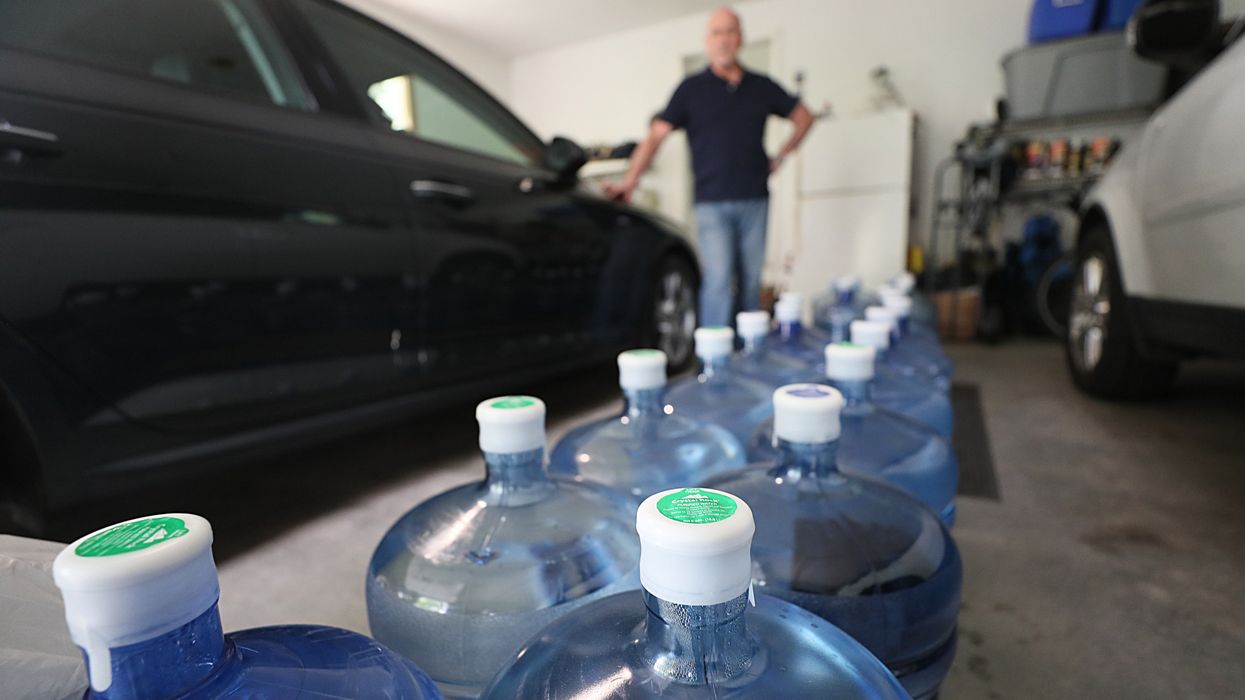 "We cannot safeguard public health until we get off this toxic treadmill of regulating one PFAS at a time when thousands of other PFAS remain unregulated," said one scientist.
The Biden administration's proposed first-ever national drinking water standard for six "forever chemicals" is both "groundbreaking" and far from the comprehensive action needed to address the environmental and public health crisis, advocates, scientists, and people from polluted U.S. communities said Tuesday.
Commonly called forever chemicals because they persist in the environment, humans, and wildlife for long periods, per- and polyfluoroalkyl substances (PFAS) have long been used in products such as firefighting foam, food packaging, nonstick pans, and water-resistant fabrics for clothing and furniture despite their ties to various health issues.

As part of U.S. President Joe Biden's action plan for PFAS pollution, the Environmental Protection Agency (EPA) calls for regulating PFOA and PFOS as individual contaminants in drinking water at 4 parts per trillion (ppt) as well as regulating PFNA, PFHxS, PFBS, and HFPO-DA—often referred to as GenX—as a mixture. The rule would require public water systems to monitor for the six chemicals and, if levels exceed the proposed standards, notify the public and take action to reduce contamination.
"We know which companies created these poisons and made billions of dollars in profits pumping them into our world for decades."

"Communities across this country have suffered far too long from the ever-present threat of PFAS pollution. That's why President Biden launched a whole-of-government approach to aggressively confront these harmful chemicals, and EPA is leading the way forward," said the agency's administrator, Michael Regan.
"EPA's proposal to establish a national standard for PFAS in drinking water is informed by the best available science, and would help provide states with the guidance they need to make decisions that best protect their communities," he added. "This action has the potential to prevent tens of thousands of PFAS-related illnesses and marks a major step toward safeguarding all our communities from these dangerous contaminants."
The administration's rule—which follows new lifetime advisories for PFOA, PFOS, PFBS, and GenX unveiled last June—would be "much stricter than the EPA suggested in 2016, when its health advisories recommended PFAS concentrations in drinking water of no more than 70 ppt," and "one of the first new chemical standards that updates the Safe Drinking Water Act since 1996," CNNreported.

U.S. military veteran, registered nurse, and Sierra Club member Mark Favors highlighted that "unfortunately, today's protections arrived too late for my family members who drank water contaminated by the use of PFAS at Peterson Air Force Base in Colorado Springs for decades."
"Sixteen people in my extended family have had cancer, including five military veterans," he explained. "But the new rules will have far-reaching implications for future generations."
Scott Faber, senior vice president for government affairs at the Environmental Working Group (EWG)—whose scientists have found that more than 200 million people across the country could have PFAS in their tap water—called the EPA announcement "historic progress," noting that "Americans have been drinking contaminated water for decades."
EWG senior scientist David Andrews declared that "these six PFAS stand out as some of the most well-studied PFAS, but the entire class of chemicals is a health concern. Action to reduce exposure cannot come soon enough."
While similarly praising the EPA proposal as "a historic start to protecting our families and communities," Natural Resources Defense Council (NRDC) senior scientist Anna Reade also warned that "we cannot safeguard public health until we get off this toxic treadmill of regulating one PFAS at a time when thousands of other PFAS remain unregulated."
Agreeing the "chemical-by-chemical approach leaves the public unprotected," Public Employees for Environmental Responsibility (PEER) staff counsel Monica Mercola asserted that "the only way to address this growing crisis is for EPA and Congress to regulate PFAS as a class of chemicals and to ban all but essential uses."
Waterkeeper Alliance CEO Marc Yaggi also argued that more must be done, calling on "federal and state governments to adequately fund the infrastructure upgrades that utilities need to effectively remove these dangerous chemicals, which should ultimately be paid for by the manufacturers and not by the public."
Other advocates also took aim at the chemical companies responsible for widespread PFAS pollution.
After applauding the EPA for "putting our communities ahead of the polluters," activist and actor Mark Ruffalo said:
My message to polluters is simple: After poisoning your workers and neighbors for decades, it is time to make our public health, not your profits, our top priority. My message to communities devastated by PFAS pollution is equally simple: Help is finally on the way.
Ruffalo portrayed U.S. attorney and author Rob Bilott in the 2019 film Dark Waters, which is about the lawyer's fight for West Virginians whose community was contaminated by DuPont's PFOA. Bilott said Tuesday that "it has taken far too long to get to this point, but the scientific facts and truth about the health threat posed by these man-made poisons have finally prevailed over the decades of corporate cover-ups and misinformation campaigns designed to mislead the public and delay action."
"We know which companies created these poisons and made billions of dollars in profits pumping them into our world for decades without warning any of us of the threats they posed to human health and our environment," he added. "We should not allow these same companies to now push onto all of us the costs of cleaning up their mess."
Along with making corporate polluters "clean up their own mess," the Biden administration "must move quickly to regulate industrial discharges of PFAS into the air and water," contended EWG vice president of government affairs Melanie Benesh.
Toxic-Free Future executive director Laurie Valeriano urged federal policymakers to pursue a "prevention-based approach modeled on states like Washington that bends the curve down on PFAS and all highly hazardous chemicals that shouldn't be in products or our drinking water."
People affected by existing pollution are also pushing for efforts to help detect potentially related medical problems. According to Clean Cape Fear co-founder Emily Donovan, "We now need every office within the EPA and all other federal agencies to use a whole-of-government approach to address PFAS as a class, stop all exposures at their source, make responsible parties pay for the cleanup, and give overexposed communities access to health monitoring."
News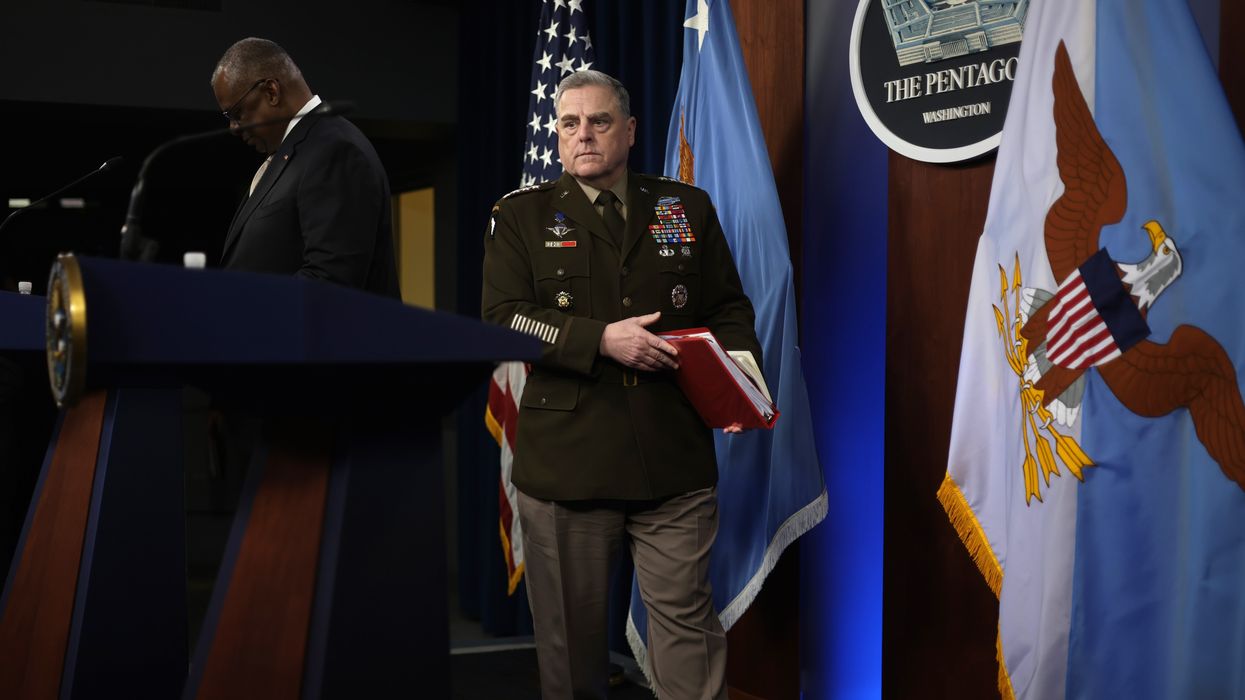 "The country is sprinting towards a trillion-dollar budget for weapons and war," the groups wrote in a new letter. "We cannot continue down this morally bankrupt path."
More than 60 faith-based organizations on Tuesday urged the U.S. Congress to impose major cuts on the bloated military budget as President Joe Biden pushes for a nearly $30 billion increase and Republicans demand even bigger spending hike.

"The country is sprinting towards a trillion-dollar budget for weapons and war—propping up an expensive and harmful militarized foreign policy while people struggle to meet their basic needs," reads a new letter to members of Congress signed by U.S., international, and state and local groups including the American Friends Service Committee (AFSC), Unitarian Universalists for Social Justice, Hindus for Human Rights, and dozens of others.
"We cannot continue down this morally bankrupt path," the letter continues. "We urge members of Congress to dramatically cut militarized spending in the fiscal year 2024 budget—both to facilitate reinvestment in the well-being of our communities, and to curtail the harms of our militarized foreign policy."
The groups' principled stand against devoting further resources to the U.S. military—and specifically to the Pentagon, an agency that recently failed its fifth consecutive audit—comes days after Biden requested an $886 billion military budget for the upcoming fiscal year, with $842 billion of that total earmarked for the Department of Defense.
Tori Bateman, the policy advocacy coordinator at AFSC, said Tuesday that "we know that there is enormous waste, fraud, and abuse at the Pentagon—and that spending exorbitant amounts of money on weapons and war takes away from the funding our communities receive for things like healthcare and housing."

"This year, we need Congress to commit to cutting Pentagon spending, and maintaining a robust level of spending on human needs programs," Bateman added.
"We need Congress to commit to cutting Pentagon spending, and maintaining a robust level of spending on human needs programs."
But that demand is likely to be ignored in a Congress that agrees each year—on a bipartisan basis and with relatively little pushback—to increase the U.S. military budget, often by tens of billions more than the president's original request. In 2022, just 78 members of the House voted for Rep. Barbara Lee's (D-Calif.) amendment to cut the military budget by $100 billion while 350 opposed it.
In response to Biden's budget framework, leading Republicans made clear that they would push for even more military spending, calling the president's proposal "woefully inadequate"—even though it's among the largest in U.S. history.

"If past experience is any guide, more than half of the new Pentagon budget will go to contractors, with the biggest share going to the top five—Lockheed Martin, Boeing, Raytheon, General Dynamics, and Northrop Grumman—to build everything from howitzers and tanks to intercontinental ballistic missiles," William Hartung of the Quincy Institute for Responsible Statecraft noted last week. "Much of the funding for contractors will come from spending on buying, researching, and developing weapons, which accounts for $315 billion of the new budget request."
Of the $1.7 trillion in discretionary spending that Biden has proposed for fiscal year 2024, just $584 billion is reserved for social programs, analyst Stephen Semler observed.
The anti-war group CodePink said in a statement Tuesday that while "President Biden's overall 2024 budget does have some positive proposals like restoring the child tax credit, investing in clean energy projects, and cleaning up nuclear waste sites," the "likelihood of passing the tax reform needed as well as the policies themselves seems very unlikely as congressional Democrats couldn't even pass the Build Back Better legislation when they had more control in 2021."
"What will pass—what always passes no matter who is in the White House and what majority fills the halls of Congress—is the defense budget," the group added. "Any domestic policy being dangled to the public by the Democrats is meaningless while they still support the ever-growing and immoral defense budget."
News
SUPPORT OUR WORK.
We are independent, non-profit, advertising-free and 100%
reader supported.