Opinion
Climate
Economy
Politics
Rights & Justice
War & Peace
LATEST NEWS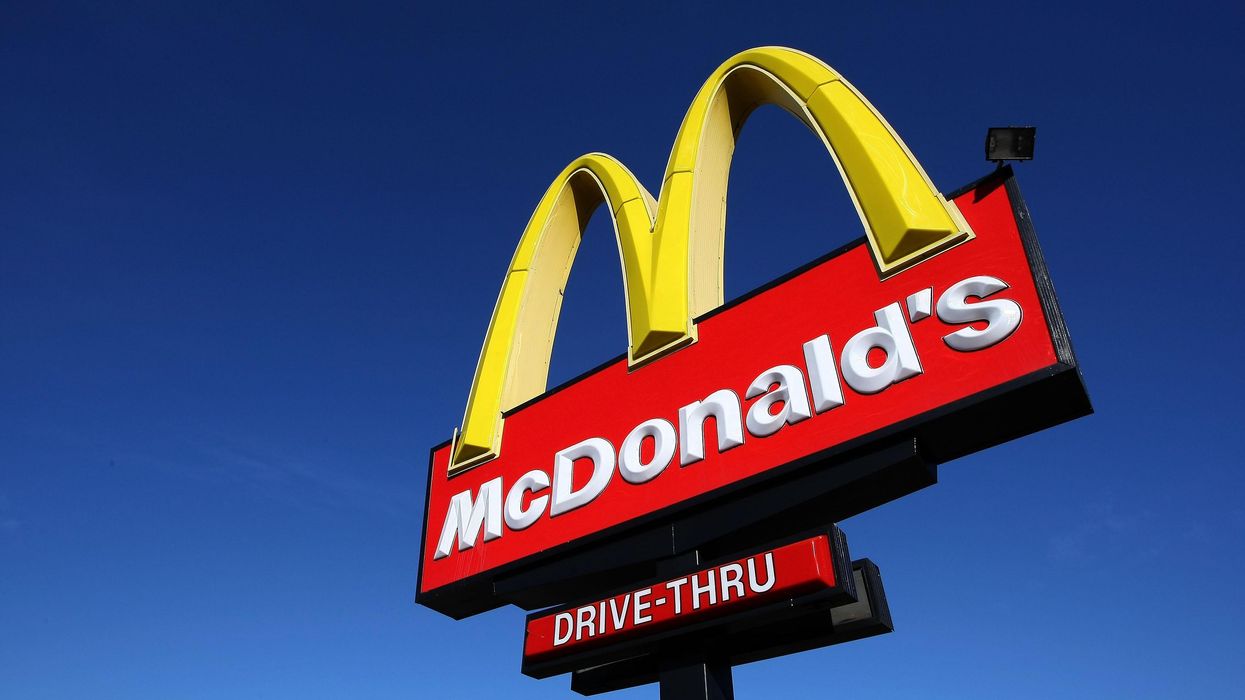 "Less than $1,000 per child," said one critic. "For one of the biggest franchises on Earth."
McDonald's, one of the largest employers in the world, was fined just $26,000—a tiny fraction of its profits—on Monday for violating child labor laws in Pennsylvania, with two franchisees found to be violating numerous rules in five stores.
The U.S. Department of Labor's (DOL) Wage and Hour Division found that Paul and Meghan Sweeney, owners of a company called Endor, which runs five McDonald's locations, employed 34 children who were 14 and 15 years old.
The employers scheduled the teenagers to work outside the times that 14- and 15-year-olds are legally permitted to work, including during school hours, earlier than 7:00 am and 7:00 pm during the school year, and more than three hours on a school day.
Writer and organizer Joshua P. Hill said the $26,000 fine—amounting to less than $1,000 per child who was affected by the Sweeneys' employment practices—was "not even a slap on the wrist," especially considering that the $200 billion multinational fast food company is one of the world's largest companies.
John DuMont, district director for the Wage and Hour Division in Western Pennsylvania, said in a statement that the Sweeneys employed young teenagers "at the expense of their education or well-being."
"Fast food restaurants offer young workers an opportunity to gain valuable work experience," said DuMont. "The Fair Labor Standards Act allows for developmental experiences but restricts the work hours of 14- and 15-year-olds and provides for penalties when employers do not follow the law."
Earlier this year, the DOL found that three McDonald's stores in Kentucky were illegally employing more than 300 children—some as young as 10. A coalition of McDonald's shareholders demanded a third-party human rights assessment in June, citing the Kentucky case and that of a 15-year-old employee in Tennessee who was injured at work.

The AFL-CIO pointed out that the violations at stores in Brookville, Clarion, Punxsutawney, and St. Mary's, Pennsylvania, took place amid a right-wing push to roll back child labor laws.
With the backing of powerful conservative donors like Richard Uihlein, lawmakers in Florida, Iowa, Arkansas have pushed legislation to weaken child labor protections in recent months. Iowa Gov. Kim Reynolds, a Republican, signed a bill in May removing so-called "unnecessary restrictions" that keep minors from working in hazardous workplaces, and GOP Arkansas Gov. Sarah Huckabee Sanders signed a bill in March allowing companies to hire children under the age of 16 without verifying their age.
The finding at the Pennsylvania McDonald's locations serves as a reminder that "any lawmaker who votes to roll back child labor laws is a disgrace," said the AFL-CIO.

The fine announced on Monday only represents "two ten-thousandths of a single percent" of McDonald's gross profits in 2022, said the labor group.
News
In a letter to Chemours, the experts said they were worried about the company's "apparent disregard for the well-being of community members, who have been denied access to clean and safe water for decades."
United Nations human rights experts have expressed concerns over "alleged human rights violations and abuses" against people living along the lower Cape Fear River in North Carolina due emissions of per- and polyfluoroalkyl substances, or PFAS, from a Fayetteville chemical plant.
Five U.N. experts signed letters to Chemours—the plant's current operator—as well as DuPont, Corteva, the U.S. Environmental Protection Agency (EPA), and Dutch environmental regulators. The action marks the U.N. Human Rights Council's first investigation into an environmental problem in the U.S., The Guardianreported Tuesday.
"We are especially concerned about DuPont and Chemours' apparent disregard for the well-being of community members, who have been denied access to clean and safe water for decades," the U.N. experts wrote in the letter to Chemours.
"We hope the U.N.'s action will induce shareholders to bring DuPont and Chemours in line with international human rights law."
The Fayetteville Works manufacturing plant has been releasing toxic PFAS into the environment for more than four decades, according to the allegations detailed in the letter. PFAS dumped in the Cape Fear River have made it unsafe to drink for 100 river miles, and pollution from the plant has contaminated air, soil, groundwater, and aquatic life.
PFAS are a class of chemicals used in a variety of products from nonstick, water-repellent, or stain-resistant items to firefighting foam. They have been linked to a number of health issues including cancers and have earned the name "forever chemicals" for their ability to persist in the environment and the human body. One study found PFAS in 97% of local residents who received testing.
The letter also repeated allegations that DuPont, the plant's previous owner, and Chemours, a spinoff company, had not taken responsibility for cleaning up the local environment and compensating community members, and that DuPont had known about the dangers of PFAS for several years, but chose to hide this information from the public.
"We remain preoccupied that these actions infringe on community members' right to life, right to health, right to a healthy, clean, and sustainable environment, and the right to clean water, among others," the U.N. experts wrote.
The letters were sent in response to a request made in April by Berkeley Law's Environmental Law Clinic on behalf of local environmental advocacy group Clean Cape Fear. In the request, the groups said the matter was particularly urgent because Chemours plans to expand its making of PFAS at the plant.
The U.N. experts, or special rapporteurs, reviewed existing legal and scientific documents and media reports, rather than completing their own investigation, NC Newsline reported. They sent the letters in September, but made them public on Thanksgiving, 60 days later, according to Clean Cape Fear. During that time, Chemours, Corteva, and the Dutch regulator responded, but DuPont and the EPA did not.
"We are grateful to see the United Nations take action on behalf of all residents in our region suffering from decades of human rights abuse related to our PFAS contamination crisis," Clean Cape Fear co-founder Emily Donovan said in a statement. "Clearly, the U.N. recognizes international law is being violated in the United States. We find it profoundly troubling that the United States and DuPont have yet to respond to the U.N.'s allegation letters."
Clean Cape Fear called Chemours' response "classic corporate gaslighting." Chemours claimed to be "a relatively new company," despite being staffed by senior DuPont executives, focused mainly on the PFAS GenX despite the presence of several other pollutants, and focused on the impacts on private well owners, ignoring public utility customers who must pay to filter their own water because of PFAS contamination. However, the letter did acknowledge that Chemours knew about the PFAS pollution before the public learned of it in 2017 and tried to both resolve it internally and prevent the public from finding out.
"If corporate malfeasance had a name in N.C., it would be Chemours," said Rebecca Trammel, leadership team member of Clean Cape Fear and founder of Catalyst Consulting & Speaking. "Impunity is the accomplice of injustice. It is the obligation of governments and regulatory agencies to ensure that innovation, economic gain, and progress are in service of humanity, not at its expense. I extend my deepest thanks to the United Nations for its defense of our right to safe water and life itself."

The letter to the EPA focused in part on its failure to study the health impacts of PFAS exposure on the community, while the letter to the Netherlands focused on imports of GenX from that country to Fayetteville Works.
Clean Cape Fear said it hopes the letters will put pressure on both the private companies and the government regulators to act.
"We hope the U.N.'s action will induce shareholders to bring DuPont and Chemours in line with international human rights law," the group tweeted, noting that both companies are publicly traded.
"We also hope that the risk of being named a violator of international human rights laws will give the U.S. EPA the political courage to do what it must to curb toxic PFAS pollution in North Carolina and nationwide," the group added.
News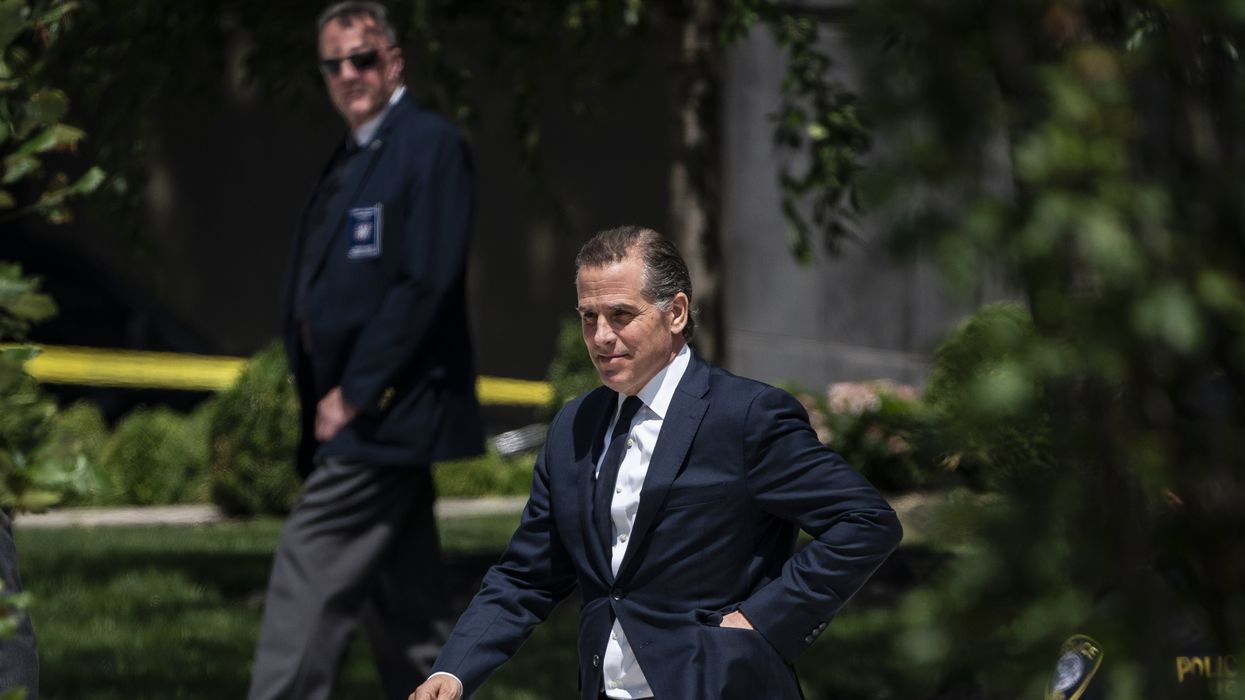 "Chairman Comer's insistence that Hunter Biden's interview should happen behind closed doors proves it once again. What the Republicans fear most is sunlight and the truth," said Rep. Jamie Raskin.
Democratic U.S. Rep. Jamie Raskin on Tuesday issued a scathing statement mocking Republicans on the House Oversight Committee after the GOP chair of the panel rejected Hunter Biden's offer to testify publicly next month as part of an ongoing impeachment probe into his father, President Joe Biden.
Rep. James Comer (R-Ky.), who leads the oversight committee, accused Hunter Biden of "trying to play by his own rules instead of following the rules required of everyone else."
"Our lawfully issued subpoena to Hunter Biden requires him to appear for a deposition on December 13," Comer said in a statement, adding that the president's son could get a chance to testify publicly at an unspecified "future date."
Raskin (D-Md.), the top Democrat on the House Oversight Committee, said in response that "after wailing and moaning for ten months about Hunter Biden and alluding to some vast unproven family conspiracy, after sending Hunter Biden a subpoena to appear and testify, Chairman Comer and the oversight Republicans now reject his offer to appear before the full committee and the eyes of the world and to answer any questions that they pose?"
"What an epic humiliation for our colleagues and what a frank confession that they are simply not interested in the facts and have no confidence in their own case or the ability of their own members to pursue it," said Raskin. "After the miserable failure of their impeachment hearing in September, Chairman Comer has now apparently decided to avoid all committee hearings where the public can actually see for itself the logical, rhetorical, and factual contortions they have tied themselves up in."
"The evidence has shown time and again President Biden has committed no wrongdoing, much less an impeachable offense," Raskin added. "Chairman Comer's insistence that Hunter Biden's interview should happen behind closed doors proves it once again. What the Republicans fear most is sunlight and the truth."
Hunter Biden's offer to appear publicly before the House Oversight Committee came in a letter that his attorney, Abbe Lowell, wrote to Comer. The push for a public appearance stems from concerns that Republicans would selectively leak any closed-door testimony.

"Your empty investigation has gone on too long wasting too many better-used resources. It should come to an end," the letter reads. "Consequently, Mr. Biden will appear at such a public hearing on the date you noticed, December 13, or any date in December that we can arrange."
"If, as you claim, your efforts are important and involve issues that Americans should know about," the letter adds, "then let the light shine on these proceedings."
News
Nov 29 2023 · 10:56am EDT